Itinerary Highlights
Explore two of Tanzania's most beautiful parks and the idyllic beaches of southern Zanzibar
We have carefully chosen charming accommodation throughout your trip, including campsites, lodges in the bush, a Zanzibar-style palace and a villa overlooking the sea.
Four private safaris, tour of Zanzibar's Stone Town, and dining on the Indian Ocean are all included
You'll have access to airport assistance, 4x4 and expert ranger-driver, our local Concierge services, and our Smartphone app
Contact one of our Tanzania specialists + 44 (0) 20 3958 6120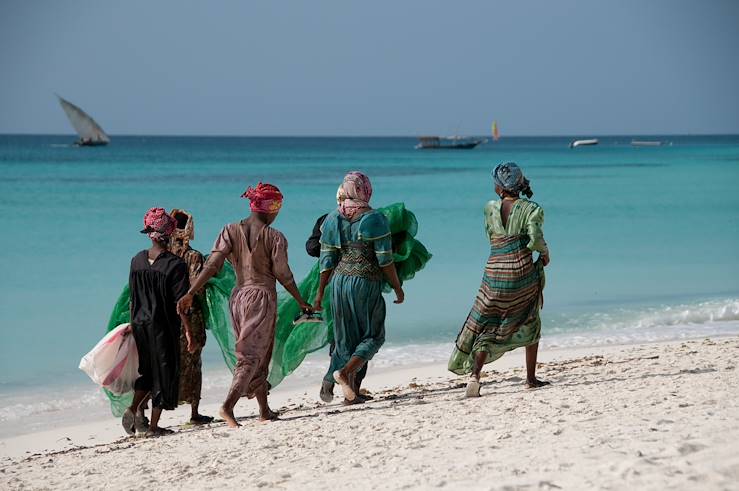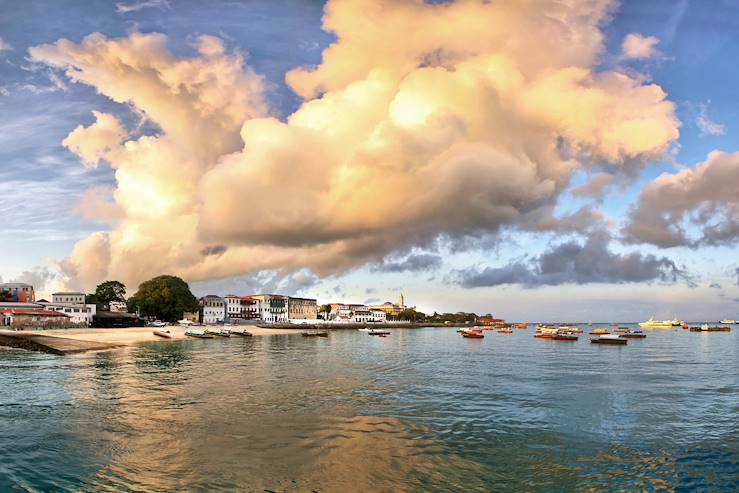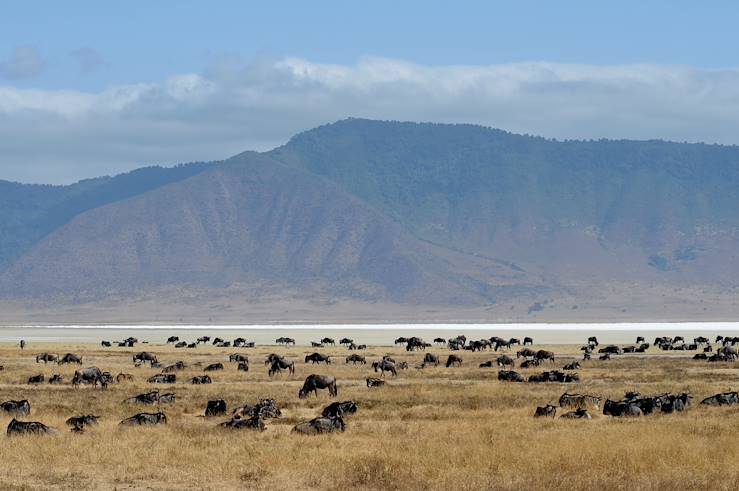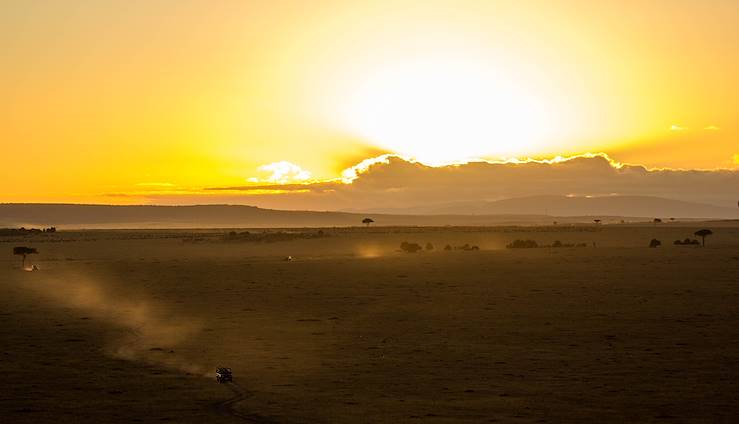 SWEET TANZANIA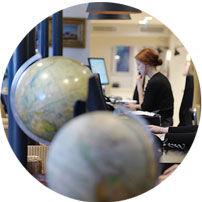 From the highland forest of
Ngorongoro
to the huge plains populated by millions of animals in the
Serengeti
- from the Maasai word 'siringet', which means 'a place where the land goes on forever' - and from
Tarangire National Park
- the continent's most important elephant sanctuary - to
Lake Manyara National Park
, where all African wildlife is gathered in the splendid Great Rift Valley. Spot slender giraffes roaming on the plain, lionesses napping in trees, wildebeest, zebras and impalas by the thousands – and at the turn of a river – a family of elephants walking in single file, with the baby elephants running after their mother. Not too far from Tanzania,
Zanzibar
-
the former favourite of the Sultans and crossroads of great explorers - is where two worlds of Africa and Arabia coexist, and that's what makes it so charming. Strolling through narrow alleyways and watching plump dhows sail the ocean are a perfect way to escape. The simplicity of the sand, sea and palm trees allows for indulging in utter relaxation or blissfully lazy activities.


YOUR TRIP
From lodges to luxury campsites, on every leg of your trip there's comfort and perfect privacy. Animals pass by, like neighbours. Pay them a visit in a specially-designed private vehicle, with a panoramic sunroof for viewing and photography, and an onboard radio for ranger instructions. An expert ranger-driver accompanies you throughout the journey. A private tour of Stone Town accompanied by an expert guide has been included on your itinerary: it will allow you to truly get a feel for Zanzibar. The next four days in the south are dedicated to relaxation and beach time; we've reserved you a table on the sand so that you can dine with your feet in the water. If you have any last-minute requests along the way, just contact our local Concierge and they'll be happy to help.
Route
Everything is 100% tailored to you
You'll find a warm welcome and assistance on landing at Kilimanjaro airport. Transfer and overnight stay in a charming hotel, where you can dine in the huge tropical garden; a green haven of sprawling trees, vines and exotic flowers, complete with colourful birds and alert little monkeys swinging from branch to branch. Stay in a small bungalow featuring very comfortable rooms, with beds under mosquito nets as well as air conditioning. Wi-Fi is also available everywhere and free of charge, and the level of service is impeccable.
DAY 2
ARUSHA - TARANGIRE NATIONAL PARK
Meet your ranger-driver and drive by a private 4x4 vehicle, specially converted for wildlife viewing, to Tarangire National Park.
Included in the itinerary – Tarangire National Park, the first safari of your trip. This park is a calm wooded savannah, which allows you to easily watch the rich and thriving wildlife from your open-top vehicle. Keep your eyes out for lions, African elephants, plains zebras, Masai giraffes, impalas, blue wildebeest, buffaloes, wild bush pigs, eland antelopes and waterbucks, while countless birds can be found on the wet banks of the Tarangire River. Termite mounds are very common in Africa and abandoned mounds are often used for shelter by dwarf mongooses.
Two-night stay a wonderful oasis camp at the foot of Lake Manyara, dominated by the imposing Great Rift Valley. Large tents are set on mninga wood terraces and protected by makuti roofs in a wildly colourful savannah landscape dotted with baobab trees. Wildlife is always on your doorstep – spot zebras and giraffes passing a few feet away. Enjoy breakfast with the gazelles against a stunning backdrop of the lake and thousands of pink flamingos.
DAY 3
LAKE MANYARA NATIONAL PARK
Included in the itinerary – Lake Manyara National Park, the second safari of your trip. The park is located on the western shore of the lake, and there's a large variety of ecosystems in a relatively small area. In the northern forest section, baboons are everywhere; in the wooded savannah, lions climb trees; while thousands of pink flamingos add a vibrant splash of colour to the lake's shores. This park is home to all the great fauna of East Africa, but it's also a valuable bird sanctuary, with long-crested eagles, grey-headed kingfishers, silvery-cheeked hornbills, hammerheads, spur-winged geese, grey crowned cranes and many more. Also in the itinerary - Romantic picnic in the park.
DAY 4
Tarangire National Park - NGORONGORO
Drive to Karatu.
Included in the itinerary – Ngorongoro Crater, the third safari of your trip and one of Africa's most beautiful places in the Ngorongoro Conservation Area. This area of the volcano, with a radius of about six miles, is home to countless animals. Pelicans and tantalum ibis share the lakes with thousands of vibrant flamingos. Buffaloes enjoy mud baths while hippos splash and cool down in the water Ostriches stay on dry ground, alongside Grant's and Thomson's gazelles, blue wildebeest and zebras. Graceful mountain antelopes settle on hillsides and lions nap in the trees.
Overnight stay in a lodge near the Ngorongoro Conservation Area. Check into a lovely bungalow built from natural stone – a wonderful experience from the outstanding four-poster bed complete with mosquito net, to a view of the endless horizon. The food is local, fresh and generous; breakfast is served on the veranda, while dinner is around the wood fire. Take a tour around the farm and the garden of medicinal plants. The beautiful swimming pool and massages upon request are the icing on the cake.
DAY 5
NGORONGORO - SERENGETI NATIONAL PARK
Drive to the Serengeti National Park for two-night stay in a campsite under the stars. Comfortable and fully-equipped tents are set up under iconic acacia trees. You'll be able to feel at one with nature but with all of the comforts of a luxurious accommodation.
DAY 6
Serengeti National Park
Included in the itinerary - Serengeti National Park, the fourth safari of your trip. This giant park is famous for the impressive wildebeest and zebra migrations that take place across the Tanzanian and Kenyan plains in November and July to August. The Big Five – lions, elephants, buffaloes, leopards and rhinos – are all found here. Antelopes are the perfect prey and satisfy carnivorous predators' appetites; then come the hyenas, vultures and marabou storks who clean up what's left. It's a very well-organised world with a distinct hierarchy that you can discover from the top of your 4x4.
Optional - An alternative view of the Serengeti.
DAY 7
SERENGETI NATIONAL PARK - ZANZIBAR CITY
Flight to Zanzibar. Welcome and assistance at the airport. Transfer to Stone Town. Overnight stay in an ancient palace – evidence of the Arabic and colonial atmosphere of Zanzibar's past, this accommodation is pristine and features vast open spaces, windows and doors with pointed arches, monochrome decor in shades of white, dark wooden chests and consoles and opulent hangings. From the roof terrace, overlooking the maze of Stone Town and the ocean, soak up the beautiful views and enjoy the fresh sea air.
Included in the itinerary – Dinner aboard a dhow. Enjoy a romantic trip out to sea on a traditional dhow (boat), as the sun sets. With small plates of local flavours and a beautiful view, this magical time of day is the perfect setting for a romantic evening.
DAY 8
ZANZIBAR CITY - SOUTH ZANZIBAR
Included in the itinerary – Tour of Stone Town, with a private expert guide. For an insight into the culture and history of Zanzibar, experience the House of Wonders (1883 - Museum of History and Culture), the Omani Fort (17th century), the Old Dispensary (built from 1887 to 1894 and now known as the Stone Town Cultural Centre), the Sultan's Palace (19th century), St. Joseph's Cathedral (late 19th century) and the Freddie Mercury Museum.
Transfer to the south for a four-night stay on one of Tanzania's best beaches. This accommodation epitomises contemporary architecture and the spirit of the country's east coast. A stylish place to have your feet in the water, with each bungalow having its own private swimming pool, but don't forget to enjoy the large infinity pool overlooking the ocean, too. Enjoy excellent facilities and modern amenities, and your own personal butler. Both restaurants offer up local flavours with elements of Mediterranean influences. Venture into the gardens and find the spa, where expert therapists will look after you.
DAYS 9 to 11
South Zanzibar
Bikes are a great way to explore the park and surrounding area, while pedalos, kayaks and small catamarans are perfect for sea adventures. A daily snorkelling session is organised by the hotel as well as yoga lessons. The area is a haven for kitesurfing and diving. Changuu Island, a former prison for rebellious slaves in the 1860s, is now home to the most magnificent display of coral reef. When sailing, there's a good chance you'll see dolphins swimming and playing around the boat. In the Jozani Chwaka Bay National Park, watch the red colobus monkeys of Zanzibar - this pretty, leaf-eating primate is the emblem of the environmental protection of the archipelago.
Included in the itinerary - A romantic dinner on the beach.
DAYS 12 & 13
SOUTH ZANZIBAR - ZANZIBAR CITY - RETURN FLIGHT
Transfer to the airport and return flight. Overnight flight, arriving the next day.

A la carte
Morning in the Serengeti
In the early hours of the morning, get up and prepare to head out to watch the savannah as it awakes. It's the hour when night morphs into day. Animals come to drink and regain possession of their territories. Some graze on the vegetation wet with early morning dew, providing others with opportunities for copious communal feasts.
Optional
A Rough Idea of Price
Dependent on season, accommodation and activities
The estimated cost for this trip is £7,300 to £8,100 per person. The final cost of the trip depends on the way we tailor it especially for you. The final cost varies according to several factors, which include the level of service, length of trip and advance booking time. The exact price will be provided on your personalised quote. The average price for this trip is £7700 per person.
International flights with a scheduled airline
Airline taxes and fuel surcharge
Serengeti-Zanzibar flight
Welcome and assistance with immigration and customs at Arusha and Zanzibar airports
Six days of travel in a private 4x4 with a panoramic sunroof and the services of an expert ranger-driver
Private transfers
Overnight stay in Arusha, in a double room with half board
Two-night stay in Tarangire National Park, in a tent with full board
Overnight stay in Ngorongoro, in a double room with full board
Two-night stay in the Serengeti National Park, in a double tent with full board
Overnight stay in Zanzibar's Stone Town, in a double room with breakfast included
Four-night stay in the south of Zanzibar, in a cottage with half board
Safaris in Manyara, Tarangire, Ngorongoro and Serengeti
Romantic picnic lunch in Lake Manyara National Park
Dining experience on a dhow and another on the sand
Tour of Zanzibar's Stone Town with a private expert guide
Our local Concierge service
A few of the benefits of travelling with us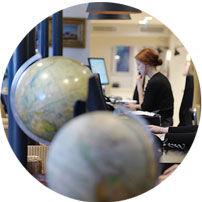 Get in touch
Our experts have the inside track on the destinations they sell and will tailor-make a holiday to your unique requirements.
Contact one of our Tanzania specialists