Itinerary Highlights
Enjoy the thrill of the search on fabulous game drives in the vast Mara North Conservancy
Observe the Great Migration of wildebeests and zebras if travelling in the right season
Unwind on the glorious beaches of Zanzibar
Contact one of our Kenya specialists + 44 (0) 20 3958 6120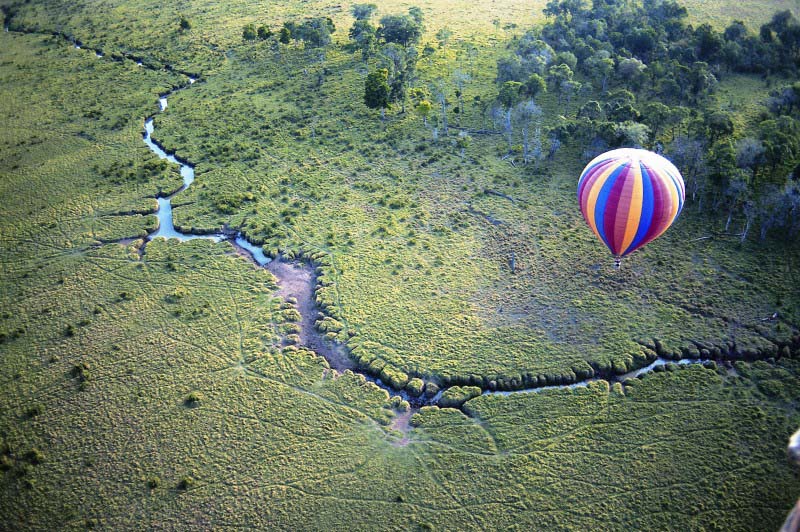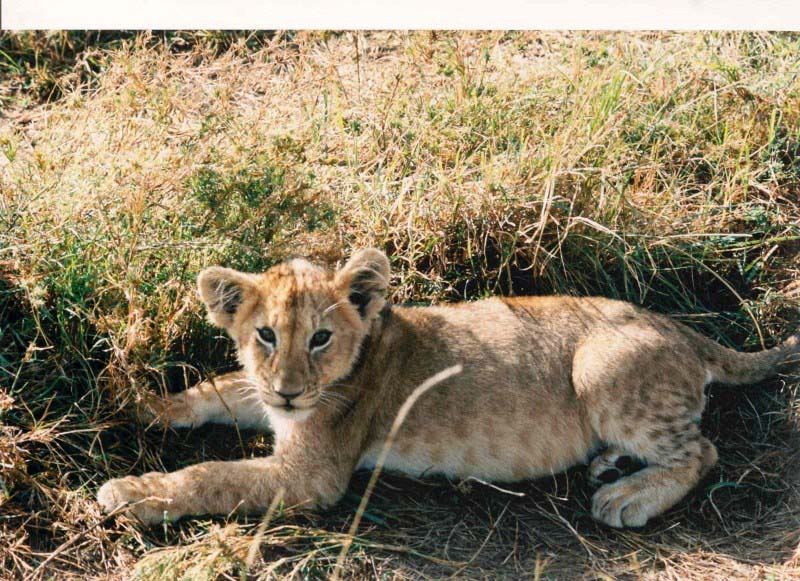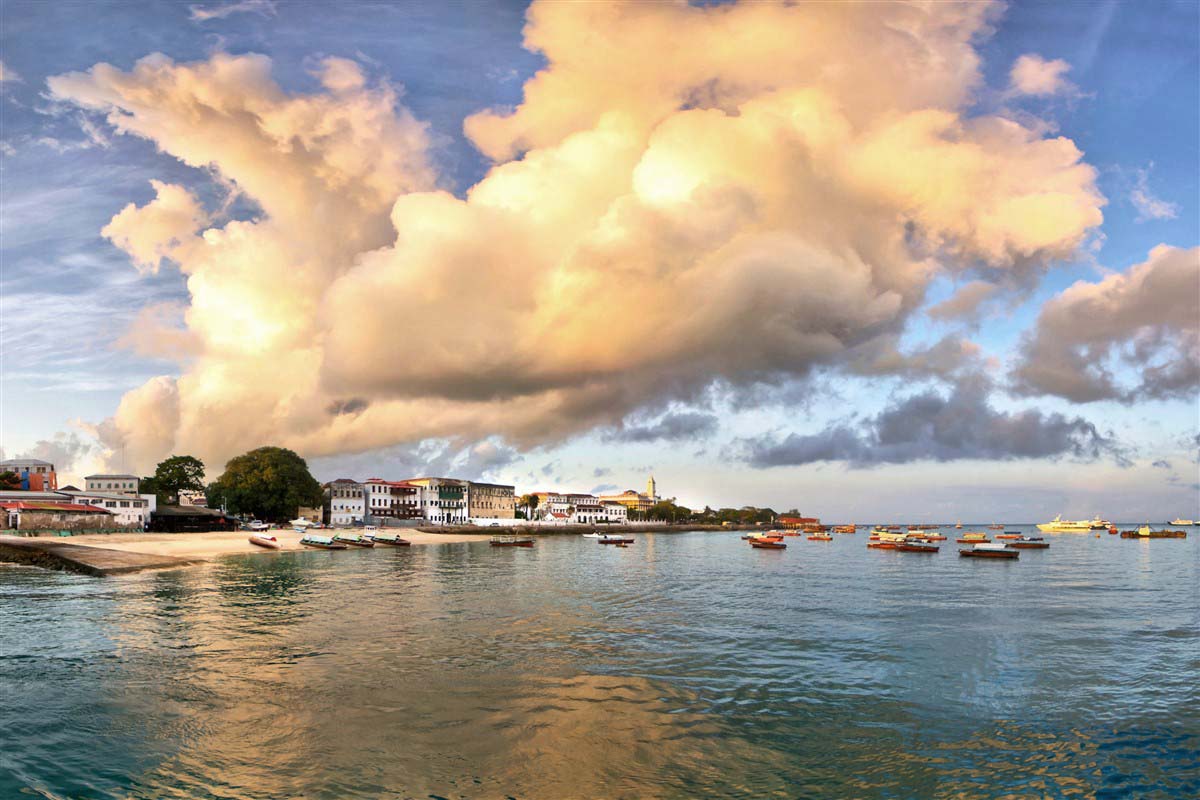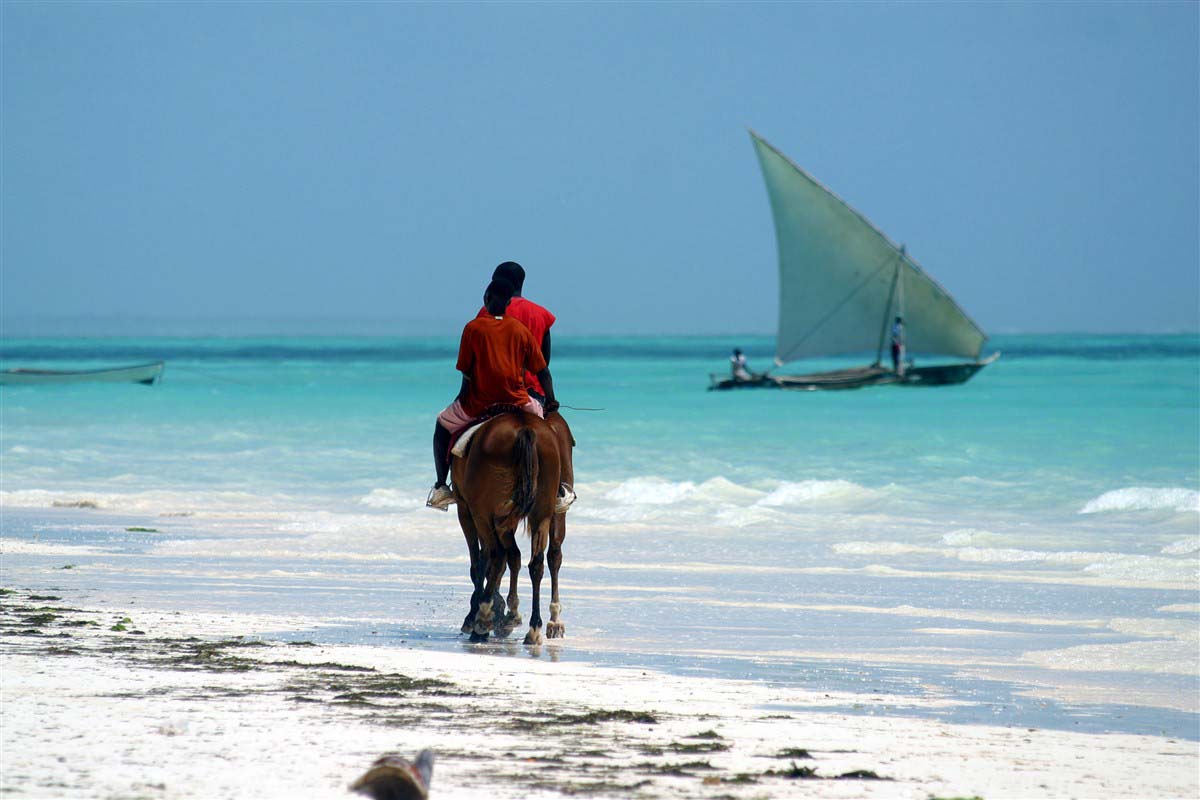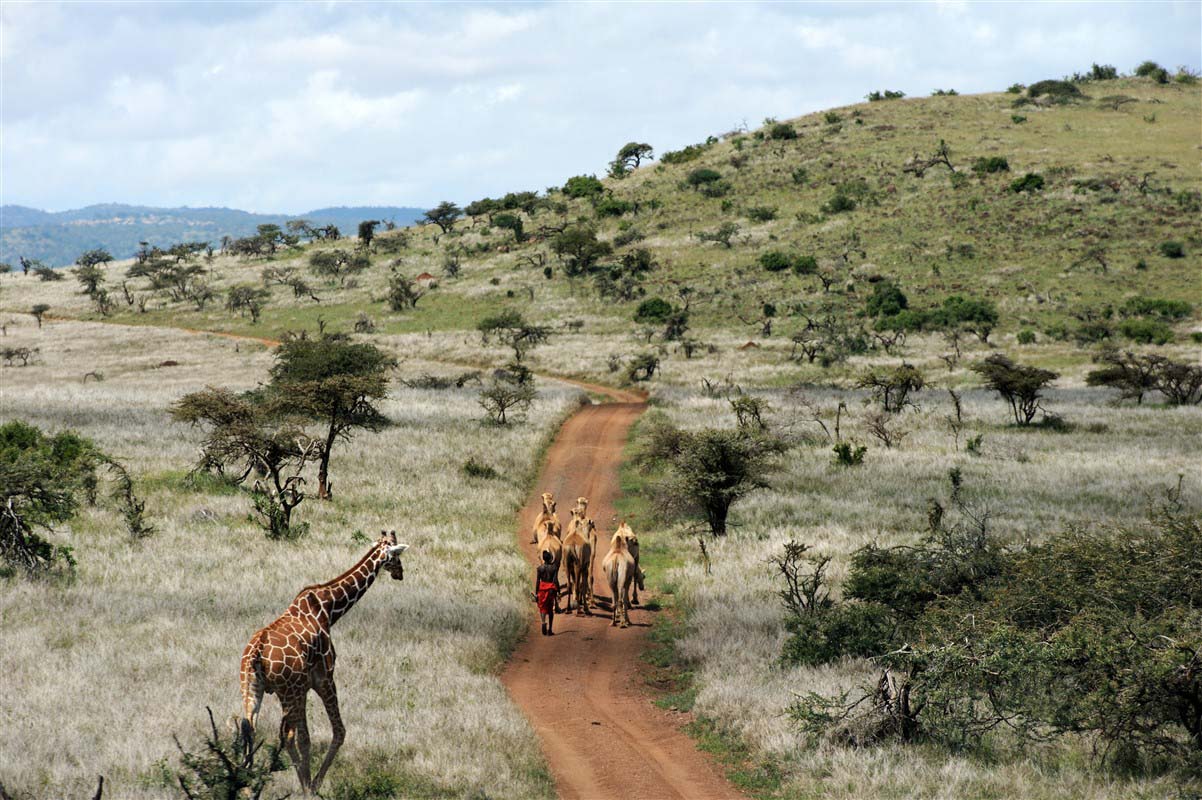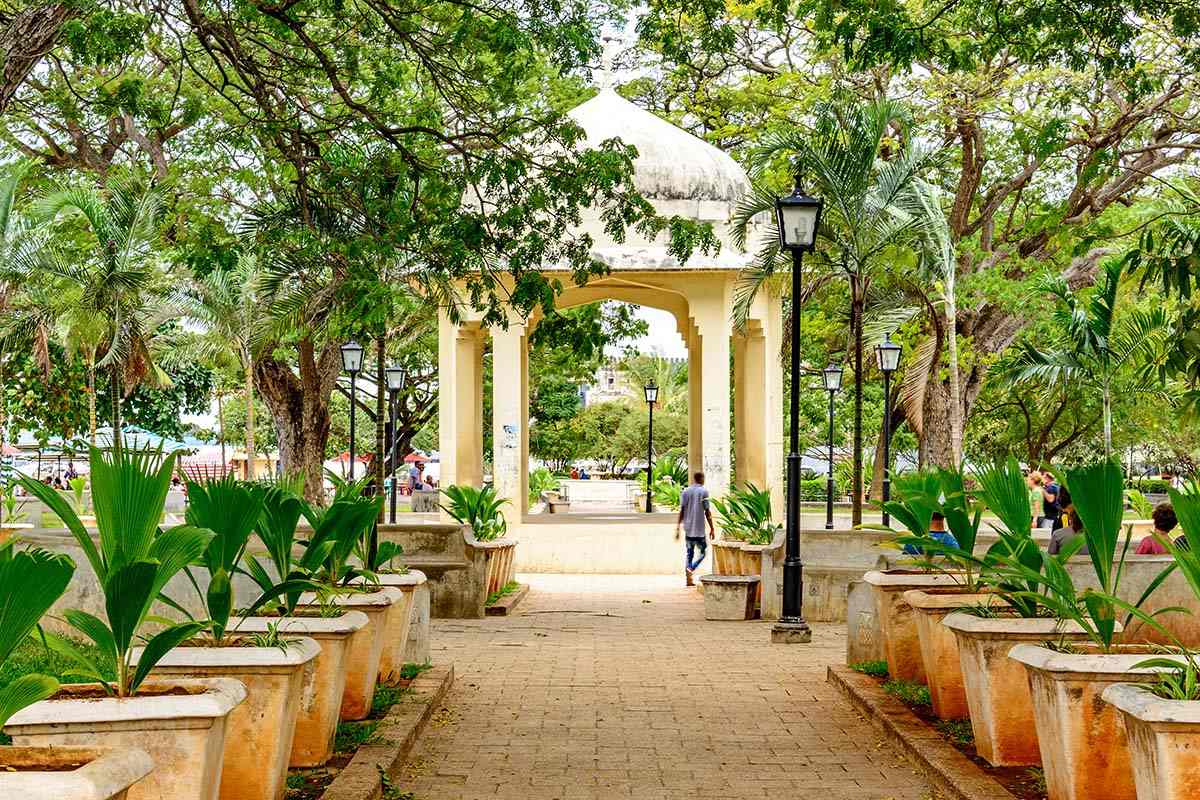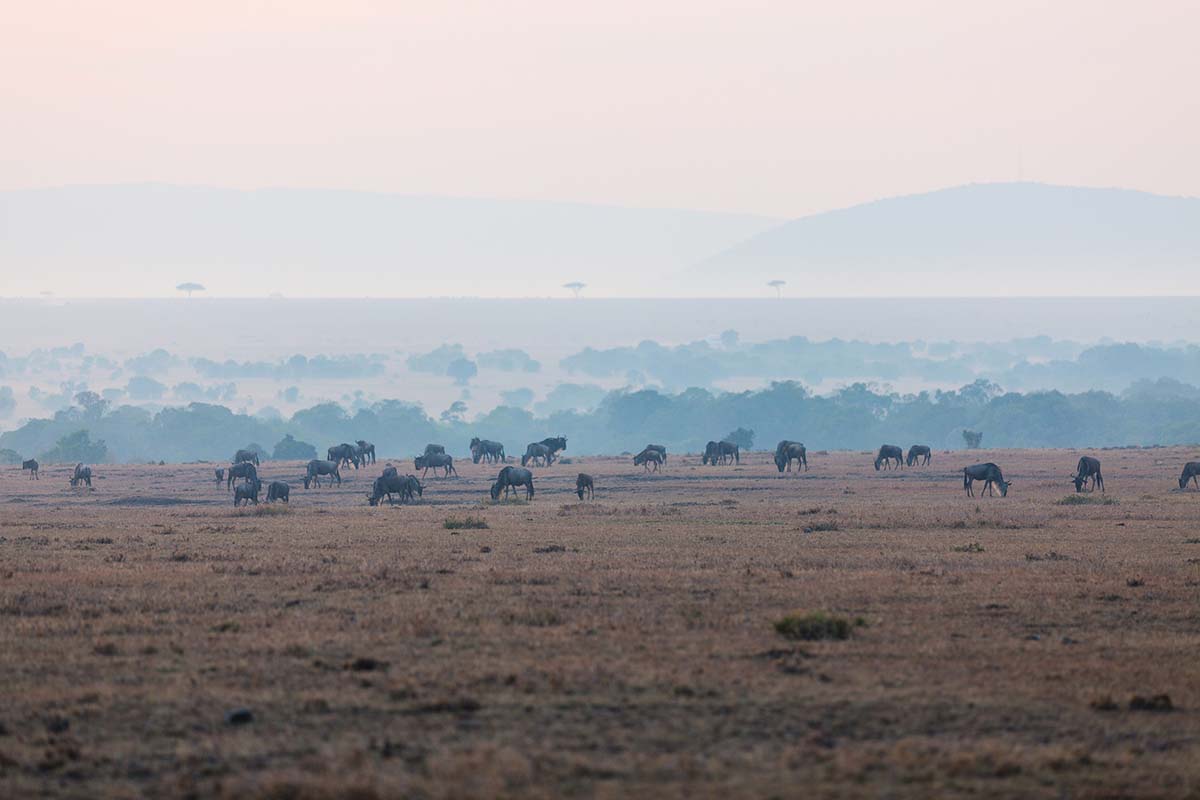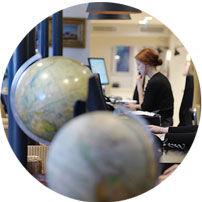 Action and adventure meets blissful relaxation on this 12-day 'bush and beach' combo. There are animal encounters aplenty at the exclusive safari camp in Kenya's Mara North Conservancy, while the soft white sands of Zanzibar and the luxury of a first-class resort afterwards offer the perfect balance.
Route
Everything is 100% tailored to you
Board your overnight flight from London to Nairobi, a non-stop journey of around nine hours. If you're travelling with children, their Sharky and George packs should provide plenty of inspiration while you sit back and enjoy the in-flight entertainment.
DAY 2
Onwards to the Masai Mara
On arrival in Nairobi you'll transfer onto a small aircraft for a short flight across the savannah to a landing strip in the Mara North Conservancy. With its strict limit on visitor numbers, this 74,000 acre area north west of the famous Masai Mara is an absolute gem for wildlife enthusiasts. Unlike the Masai Mara itself, cattle are allowed to graze here, so grass remains short and lush - so perfect for spotting game.
As you disembark, you'll be welcomed by your driver/guide and driven half an hour to your glorious safari camp, a beautifully crafted collection of luxury tents complete with private en suite shower rooms and verandas overlooking the surrounding grasslands. You're assured of a warm welcome from the friendly staff, not to mention a succession of truly delicious meals served in the open-air dining tent.
Bags unpacked, you'll be ready for your first afternoon game drive. You may be tempted to photograph every animal that crosses your path on this first excursion, but rest assured that you'll see a host of amazing animals over the course of your stay so you can simply relax and drink it all in. After a cooling sundowner, return to camp for a spectacular supper and a restful night's sleep.
DAY 3
Animal Encounters in Mara North Conservancy
Waking to the evocative sounds of dawn in the African bush, grab your binoculars and hop into the purpose-built safari 4x4 for your early morning game drive. It won't be long before you encounter some of the Mara's wilder residents: elephants, buffalos, hyenas and giraffes are all prevalent here while prides of lions, cheetahs and leopards are seen in ever increasing numbers thanks to impressive conservation cooperation in recent years.
Your guide is highly experienced and very well qualified, so you're not only in good hands but will also benefit from their wealth of local knowledge. They will point out tracks and vegetation changes as well as helping you recognise the huge variety of species on your travels.
After a good breakfast back at camp, take some time to relax in the sunshine, admire the view from your veranda and update your wildlife diary before embarking on the afternoon game drive or another activity. You may like to accept an invitation to visit a nearby Masai village to meet some of the local tribespeople. They are invariably incredibly welcoming and you will learn about Maasai culture and traditional crafts, including the stunning beadwork that you'll see adorning their traditional red robes.
This evening you can swap safari tales around the campfire with other guests.
DAY 4
Mara North Conservancy
It's another early start but by now your guide's advice on what to look for will be paying off now, with your eagle eyes spotting game you would never have noticed only a couple of days ago. Will this morning's drive bring you face to face with a family of lions, a herd of grazing gazelles, or perhaps a solitary leopard, watching the action from his treetop vantage point?
Your guide may head for a waterhole for a chance to glimpse bathing elephants, sly crocodiles or pods of hippos, not to mention the wide variety of birdlife around here.
After lunch, once the midday heat has subsided, you may opt to take a bush walk with your guide. Strolling through the grasslands brings a new perspective on size, from lofty giraffes and stocky zebras to tiny but fearless warthogs.
In the evening, enjoy a relaxing supper under the starlit sky as you share more stories of your day's adventures.
DAY 5
River Observation, Mara North Conservancy
If you're visiting during the Great Migration of zebras and wildebeests from the Serengeti (generally from around July to October), you'll need a full day out to make the most of your chances. Your guide knows exactly where to head to get the best view of the river crossings where the animals gather to drink in the heat of the day and cross to more fertile grazing lands. With a picnic lunch and binoculars and camera on hand, you'll really treasure this phenomenal sight.
DAY 6
Farewell Kenya, Hello Zanzibar
There may be time for a last game drive this morning to bid farewell to the African bush and its fantastic beasts. After breakfast, you'll also take your leave of the wonderful team at your safari camp who've helped make your time here so special. You'll be transferred back to the Mara landing strip for a short flight to Nairobi where you'll connect onto an onward flight to Stone Town, Zanzibar, arriving in the evening.
You'll be met at the airport and driven by private transfer to your enchanting beachside retreat. After the excitement of the Mara, it's time to wind down and chill out for the remainder of your holiday.
DAY 7
Heavenly Beach Days on Zanzibar
Wake up this morning to the gentle sound of the sea lapping against the sandy shore - a far cry from the calls of the savannah. Stepping out of your luxurious thatched bungalow, surrounded by gently swaying palm trees, you will catch your first glimpse of the turquoise ocean, glinting in the sunlight and dotted with traditional wooden dhows (sailing boats). Sink your toes into powder-soft white sand as you feast your eyes on your castaway paradise.
Spend the day exactly as you like, be it in the spa, enjoying your choice of pampering treatments or practicing yoga.
The resort is designed with your total relaxation in mind, with superb cuisine, romantic settings and as much or as little activity as you choose. Away from this sanctuary, you can enjoy diving and snorkelling; going on a sunset dhow cruise or visiting a local spice market.
No visit to Zanzibar would be complete without a chance to explore something of its history and culture with a trip to Stone Town. You'll be collected from the resort and driven to start your guided tour at the city's vibrant market with its stalls laden with tropical fruits, exotic vegetables, fish and aromatic spices. Then wander down picturesque alleys of ancient, stone-built houses to visit the Anglican Church of Christ, built on the site of slave auctions from colonial days.
The Sultan's Palace Museum and House of Wonders, both built in the late nineteenth century, are next on your route, followed by the Arab-built Old Fort. You'll complete your tour sipping delicious sugarcane juice as you watch the sun go down at the lovely Forodhani Park before being driven back to the resort in time for supper.
As wonderful as it is to admire those stunning waters from the beach, it's impossible to resist the opportunity to get out there for yourself. Today you'll be collected from the resort and driven to Fumba Village, around 25 minutes from Stone Town. Here, you'll be welcomed aboard a hand-built dhow sailboat as you set out with your fellow passengers to explore the exquisite Minai Bay.
Look out for dolphins frolicking in the crystal-clear ocean, swim out from one of the dazzling white sand banks and tiny islands and don a mask and snorkel for a closer look at the impressive coral reefs beneath the waves. At high tide you can visit the secret mangrove lagoon on Kwale Island and enjoy a refreshing dip. There's also a chance to skim across the water on a traditional ngalawa (dug-out canoe), and at lunchtime devour succulent barbecued lobster, fish and calamari, washed down with something cold.
After an incredible day, you'll head back to Fumba Village, the dhow's iconic triangular sail pulled taut to harness the breeze, where a car will greet you and take you back to the resort in time for a relaxing dinner in one of the superb restaurants.
DAY 10
A Lazy Day on Zanzibar
For the last full day of your holiday, take a stroll along the beach after a light breakfast; watch the fishermen hauling in the day's catch and stretch out beneath a palm tree to savour the magnificent view. Today is as good a time as any to succumb to a soothing pair of hands in the interest of your wellbeing, so why not enjoy a massage in the hotel's wonderful spa and perhaps top it off with a gentle yoga session?
Take your pick from the resort's numerous restaurants for your last supper on Zanzibar, or enjoy a romantic candle-lit supper under the stars, right on the beach.
After a leisurely morning and time to pack, you'll be driven by private transfer to the airport in time for your afternoon flight. Your luggage will be checked straight through, though there will be a connection either in Kenya or the Gulf.
Your inbound flight will arrive back into London this morning.
A Rough Idea of Price
Dependent on season, accommodation and activities
The cost for this trip is from £5,400 per person. The final cost of the trip depends on the way we tailor it especially for you. The final cost varies according to several factors, which include the level of service, length of trip and advance booking time. The exact price will be provided on your personalised quote.
A few of the benefits of travelling with us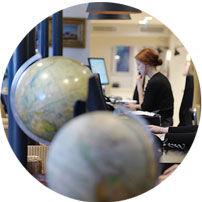 Get in touch
Our experts have the inside track on the destinations they sell and will tailor-make a holiday to your unique requirements.
Contact one of our Kenya specialists