Itinerary Highlights
2 nights at the exclusive Saruni Samburu in the Kalama Conservancy
2 nights at Saruni Rhino, including black rhino tracking on foot
3 nights at Ngare Serian, a romantic riverside camp in the Mara North Conservancy
Contact one of our Kenya specialists + 44 (0) 20 3958 6120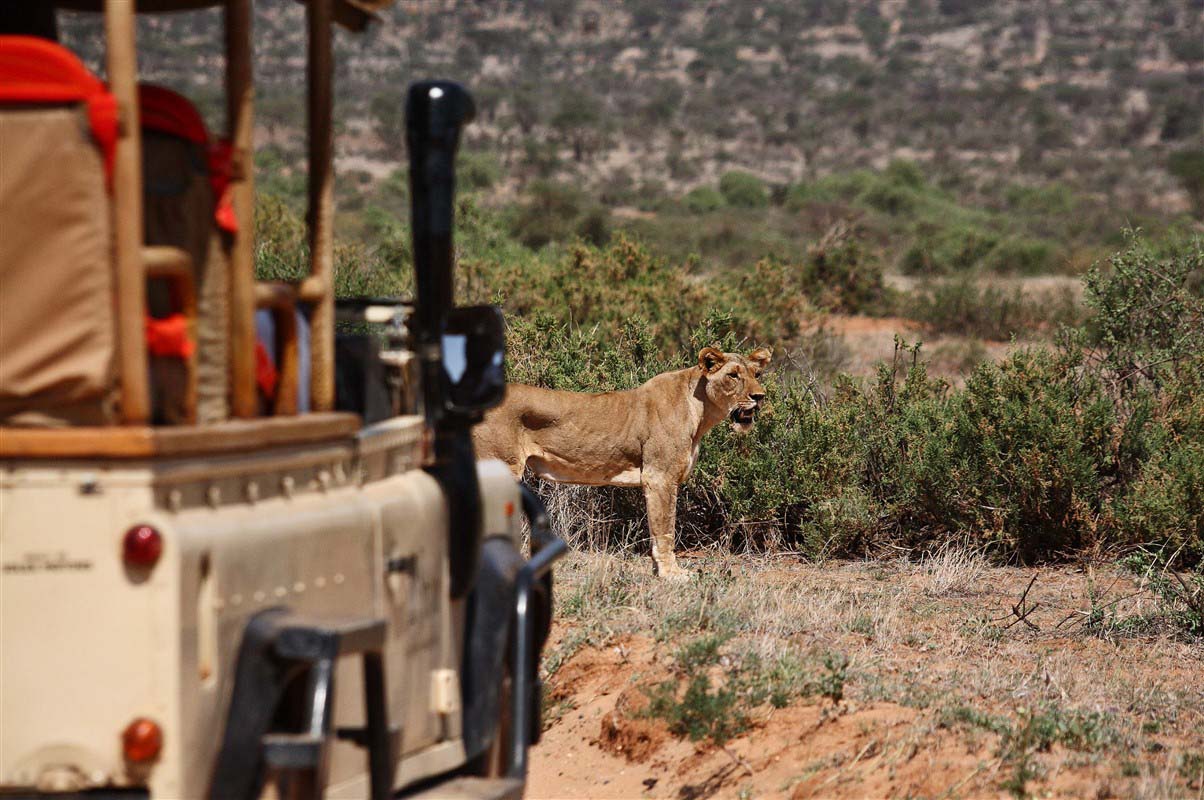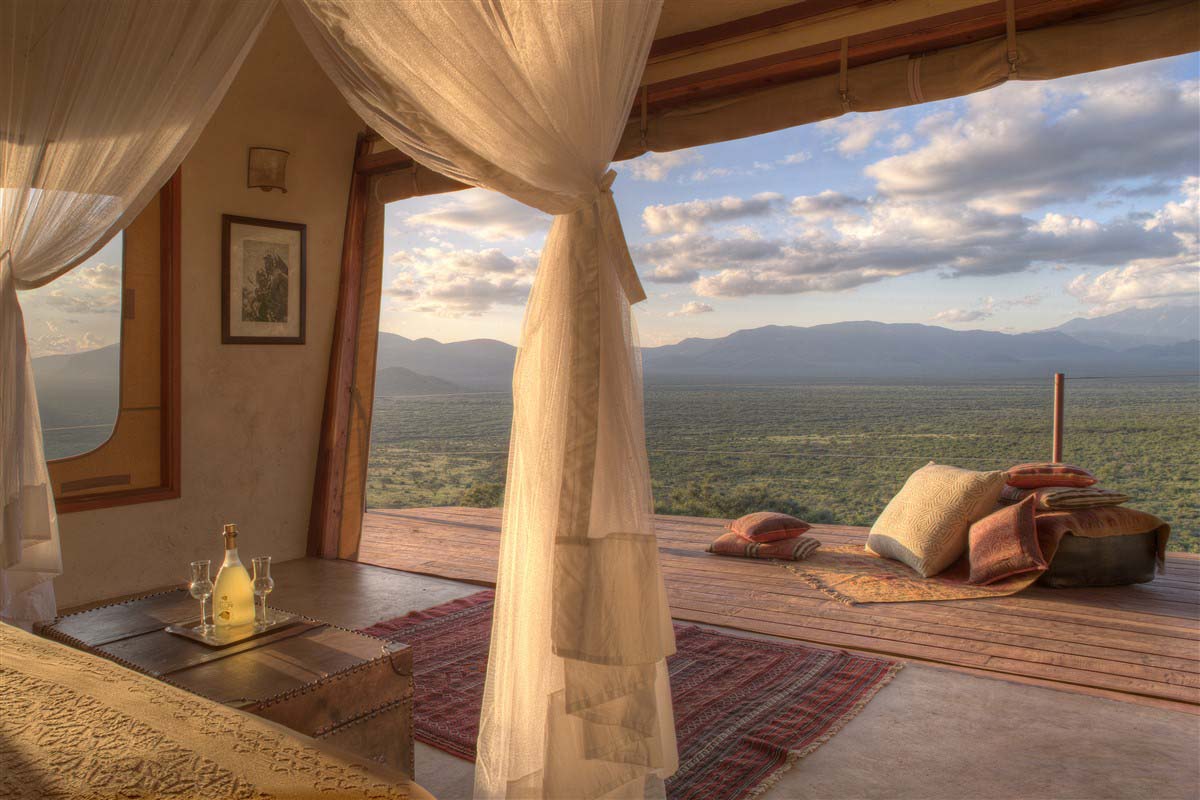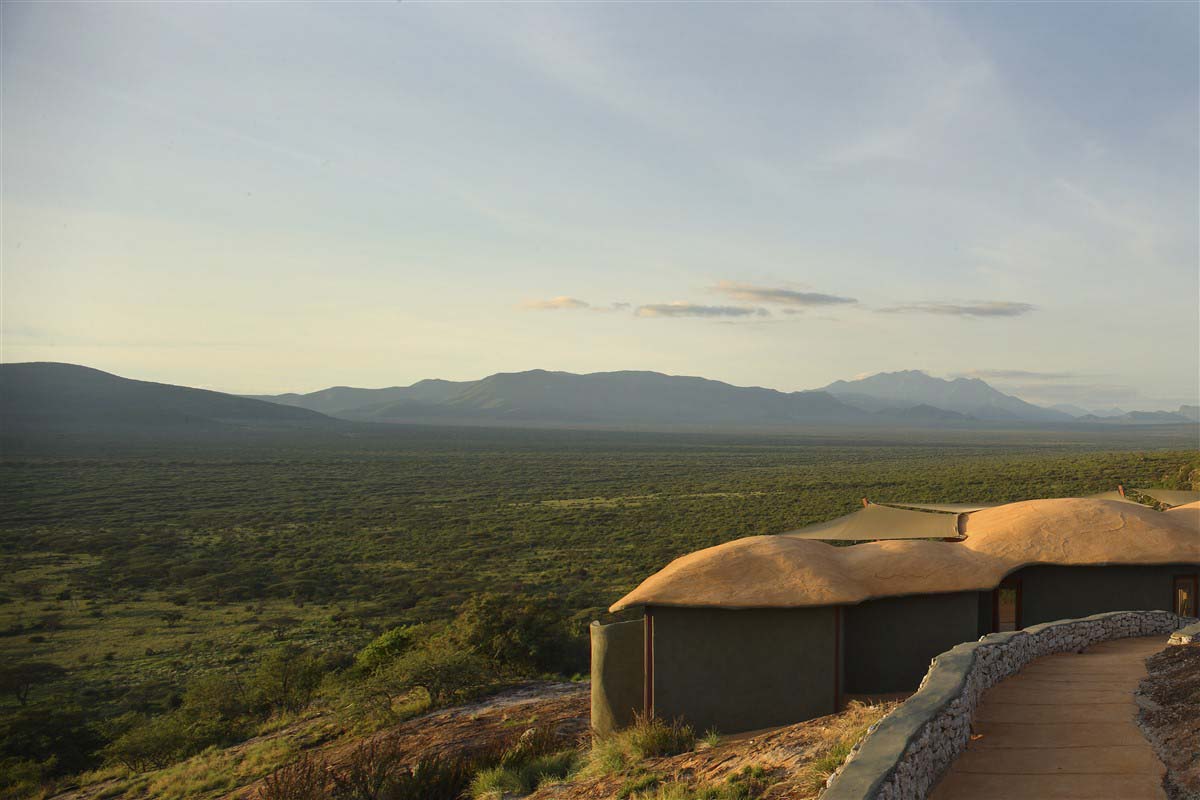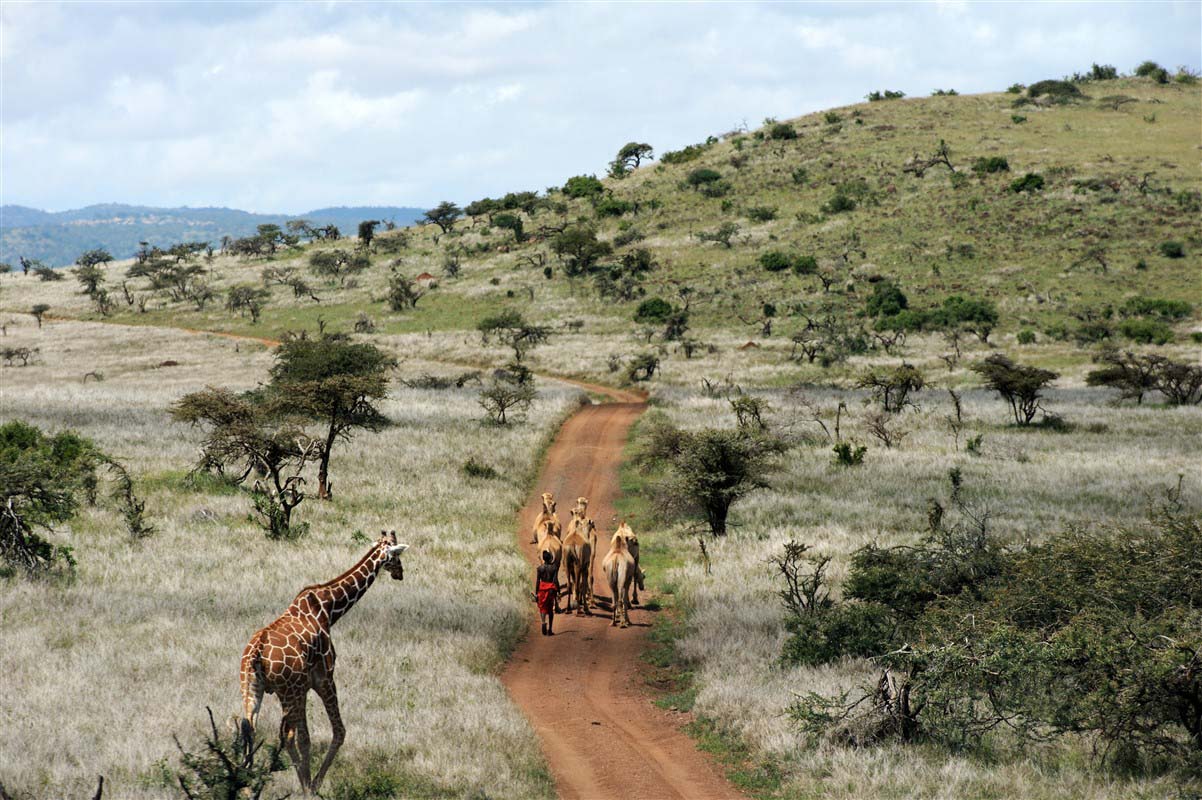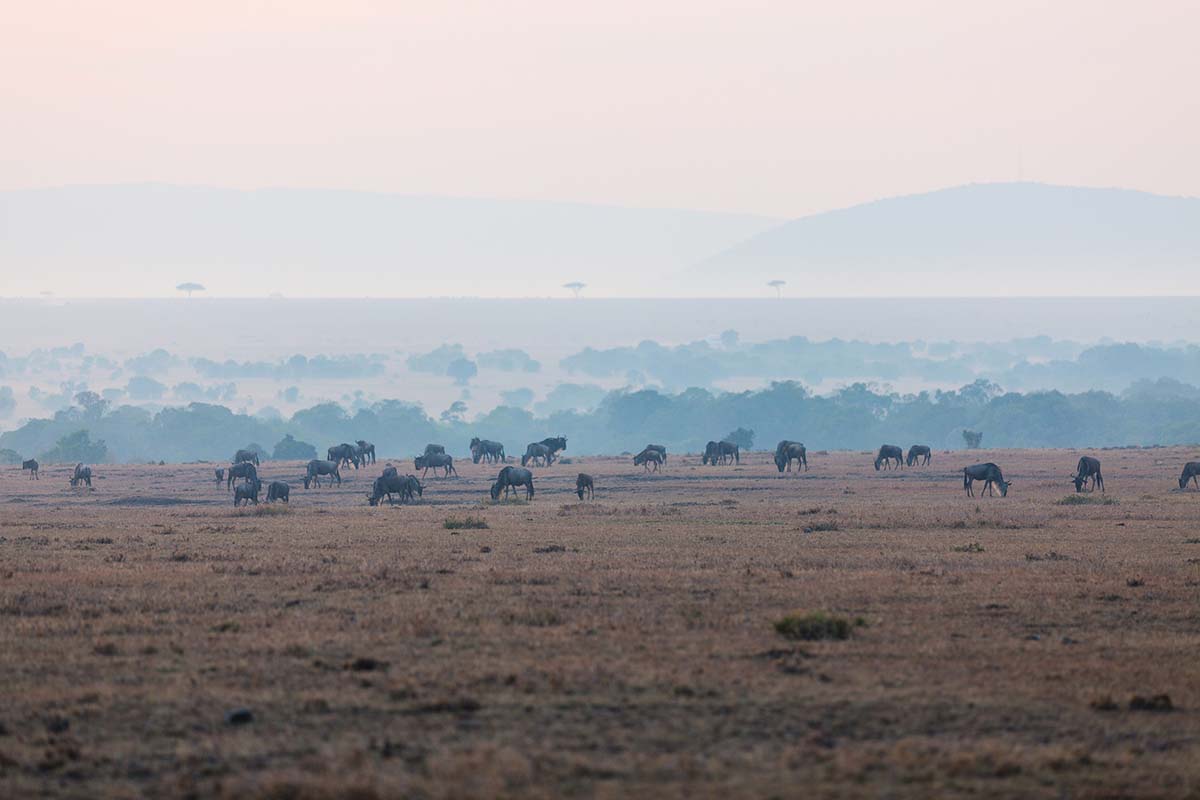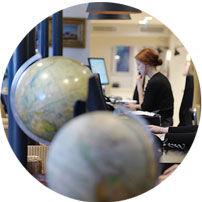 Staying in some of Kenya's most intimate safari camps with access to exclusive wildlife areas, this is guaranteed to be an unforgettable holiday. Enjoy the rare privilege of tracking the endangered black rhino, the warmth and expertise of the friendly Samburu people and an unbelievable array of African wildlife.
Route
Everything is 100% tailored to you
Your direct flight from London to Nairobi, a journey time of around eight and a half hours, leaves mid-morning. You arrive in the Kenyan capital in the evening where you'll be met for a short transfer to your hotel for an overnight stay.
Rising early, you'll be collected for your morning transfer by car to Wilson Domestic Airport, around 20 minutes away, to board your short flight north to Samburu. On arrival at the airstrip, you'll be greeted by your guide and either taken directly to the lodge or perhaps on a game drive, with a bush picnic laid on for you to enjoy. With no other safari lodges in over 200,000 acres of the exclusive Kalama Conservancy, this individual, private experience is something very special.
After settling in, set off for your afternoon game drive on the Kalama Conservancy, looking out for the resident elephants, waterbucks, giraffes and impalas, as well as the aptly named 'Samburu Five': gerenuks, reticulated giraffes, Somali ostriches, Grevy's zebras and beisa oryx.
After stopping for the traditional sundowner, head back to camp for some Italian-inspired cuisine, served in the dining area or in the comfort of your villa.
Start the day early to make the most of the cooler temperatures and the morning habits of the animals. Hop into your safari 4x4 accompanied by one of the camp's expert guides. As a local, the guide will regale you with stories of the history and geography of his native area and its animal residents. Elephants, lions and leopards are regularly spotted here and with no time restrictions or other 4x4s to worry about, you'll have plenty of opportunities to observe the animals in action. This morning enjoy a hearty bush breakfast out in the wild before returning to camp.
After a light lunch, take some time to chill out in one of the two lovely infinity pools, and take up your complimentary half hour massage in the camp's spa. There's a range of treatments to choose from, adding an extra level of indulgence to your safari lodge experience.
Your evening game drive will take you back out onto the Kalama Conservancy where a bush dinner will be laid out for you to enjoy beneath the magnificent starry sky. In the light of the flickering fire, your Samburu warrior guides may well demonstrate their traditional dancing for you.
Setting off after breakfast with your Samburu guides, you'll be driven north east to Sera Conservancy, a journey of around two hours. Here, you'll arrive at an enchanting camp located beside a dry river bed lined with huge doum palm trees. The rustic stone cottages with thatched roofs are carefully positioned to overlook the waterhole that's particularly popular with herds of elephants. It's a joy to sit in the comfort of the camp and take in the sight of mothers and babies enjoying a well-earned drink.
After sampling a beautifully presented lunch in the shade, it's time for the piece de resistance: tracking the endangered black rhino. As part of intense efforts to recover numbers of this much-loved species following decades of poaching, conservation experts have tagged resettled rhinos, with great success. With rangers exchanging updates on their location, you'll be driven close to the rhinos before stepping out to track them on foot, under the watchful eye of your guide and ranger. It's a special privilege to get so close to these amazing creatures.
Afterwards, return to camp, exhilarated from your encounter, for a wonderful bush supper by the dry river bed.
Today you'll set off on an early game drive with a picnic breakfast to the extraordinary Fifty Wells, or Kisima Hamsini. Here, a series of deep wells, dug by local herdsmen to provide water for their cattle, draw thousands of sand grouse that swoop in to drink from the pools. A spellbinding sight, this is just the beginning, for once the sand grouse have quenched their thirst, the Samburu herdspeople begin to arrive. The girls are resplendent in vibrant sarongs, bangles and hoop upon hoop of colourful necklaces, the wooden bells around the necks of their camels creating a steady rhythm. Chanting soothingly, the men will carry water up from the wells to fill their hand-made cattle troughs, which is why the pools are often referred to as the 'Singing Wells'.
On the way back to camp, you'll approach the rhino sanctuary from another direction, with the potential to spot another of these enormous, endearing creatures if you're lucky. Back at camp, savour another fine lunch in the shade of the palm trees, perhaps with the local elephants for company once again.
In the afternoon, you can choose to go back out to the rhino sanctuary to enjoy another tracking experience on foot. Alternatively, the nearby Reteti Elephant Orphanage is worth a visit (at extra cost).
In the evening, a final feast under the stars is a fitting way to bring your rhino safari adventure to a close before moving on in the morning.
DAY 6
To the Mara North Conservancy
This morning you'll be driven back to the airstrip for your flight to the Mara North Conservancy, a private, low tourist density wilderness of more than 74,000 acres to the north west of the Masai Mara. You'll be met by your guide and driven straight out by game drive jeep to enjoy a first taste of this spectacular wildlife area en route to your wonderfully romantic, new camp, reached on foot across a rope bridge and boasting luxury tents positioned right on the banks of the Mara River. With a large four poster bed and a bathtub sunk decadently into the hardwood deck overlooking the river, you can enjoy privacy as well as a prime viewing spot for the hippos, crocodiles and wealth of birdlife that call this place their home.
After settling in, you'll be eager to take an afternoon game drive to look out for some of the area's incredible array of game including elephants, buffalos and lions, not to mention wildebeests, zebras and gazelles, famed for their annual migration.
With a stop for the always-welcome sundowner, there's still time to spy on the emerging night-time animals as the light fades and a new chorus of sounds provides a fascinating backdrop.
Back at camp, a gourmet dinner is ready to be served in the charming dining pavilion, perhaps followed by a nightcap around the fire before turning in for the night.
To maximise your chances of seeing the very best of Africa's wildlife, an early start is essential. Made a little sweeter by a hot cup of tea or coffee and some home-made bites, you'll set off with your expert guide in the safari vehicle to explore the bush and bid your animal neighbours good morning. Whether it's scuttling warthogs rounding up their brood or the thrilling sight of a lion kill, every day's game drive is different and each has its own highlight.
You'll pause for a bite to eat during the morning before returning to camp for a hearty brunch and a relaxing afternoon before your next exciting game drive.
This evening, your guide will choose a route to enable you to see as many animals as possible before heading back to camp for the night, your latest animal encounters no doubt providing lots to reflect on over another exquisite supper.
This morning, you'll leave the confines of the safari vehicle for a bush walk with your guide. With no engine noise, you'll quickly pick up on bush clues for the whereabouts of the various animals, from bird calls to footprints, and are likely to see species you'd never have got close to in the jeep. It's an exhilarating and very memorable experience. You'll return to camp for a well-earned breakfast and have the rest of the day to relax. If you haven't tried it already, climb up to 'The Nest', a tree-house built high up in one of the camp's elephant pepper trees for a bird's eye view across the river. You can even choose to spend the night there if you wish.
Later, embark on a final late afternoon game drive before returning to camp for your farewell dinner.
With the option of one last bush walk or game drive, there's bound to be another great animal memory to take home with you. Afterwards, you'll be driven to the airstrip for a short flight to Wilson Airport where you'll be met for the transfer to Nairobi's international airport.
Your overnight flight back to the UK will take around eight-and-a-half-hours.
Your flight will arrive back in the UK in the early morning.
A Rough Idea of Price
Dependent on season, accommodation and activities
The estimated cost for this trip is £5,290 to £6,680 per person. The final cost of the trip depends on the way we tailor it especially for you. The final cost varies according to several factors, which include the level of service, length of trip and advance booking time. The exact price will be provided on your personalised quote. The average price for this trip is £5,565 per person.
A few of the benefits of travelling with us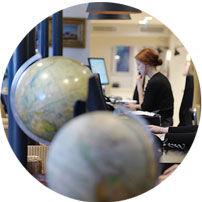 Get in touch
Our experts have the inside track on the destinations they sell and will tailor-make a holiday to your unique requirements.
Contact one of our Kenya specialists