Itinerary Highlights
Fly over the Lewa Conservancy in a vintage bi-plane and enjoy views of Mount Kenya
Spot Big Five game in the legendary Masai Mara
Walk across the Oloololo Escarpment with an expert Maasai naturalist
Snorkel the waters of the Kisite-Mpunguti Marine Park, off the coast near Ukunda
Contact one of our Kenya specialists + 44 (0) 20 3958 6120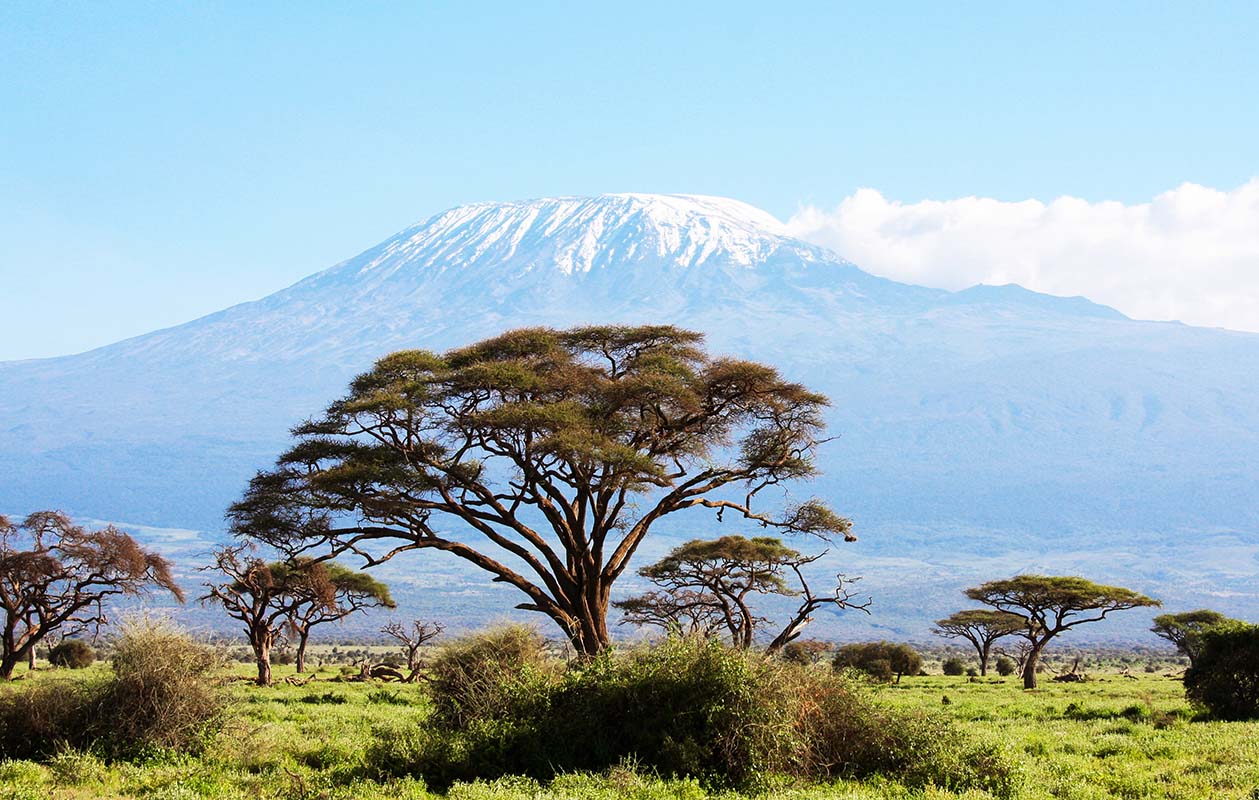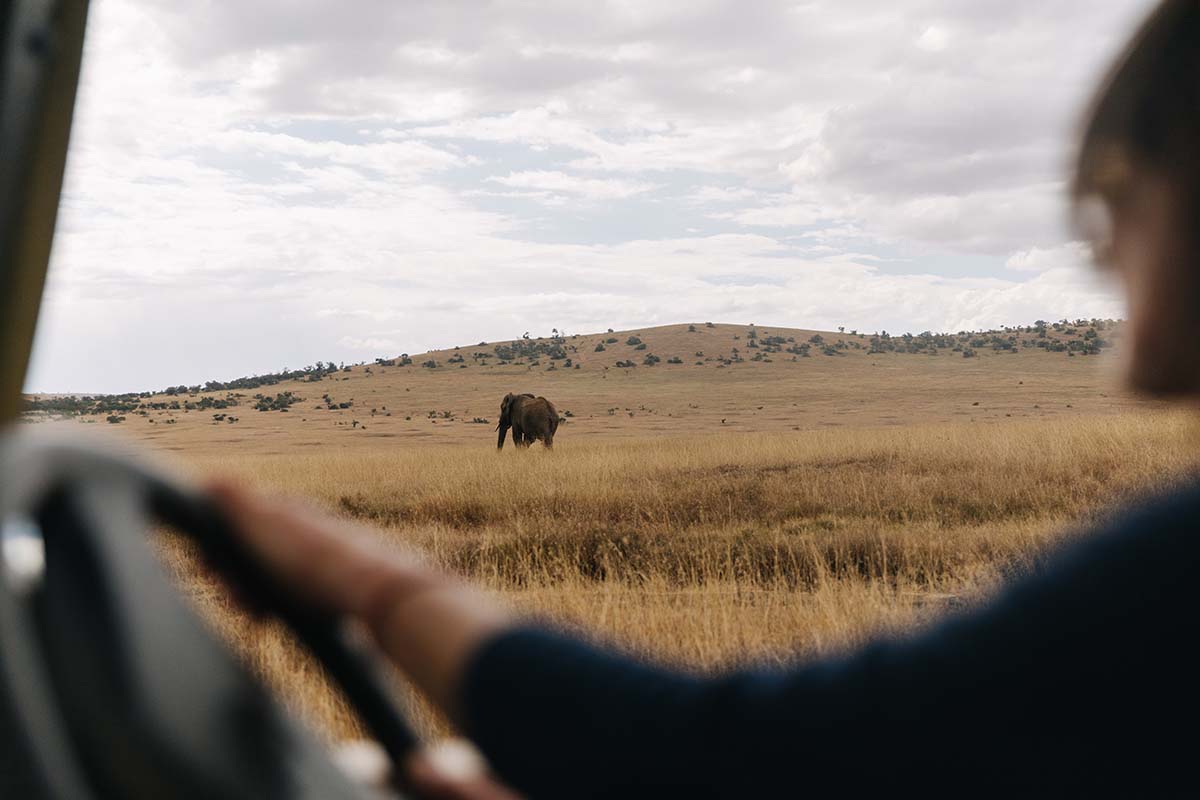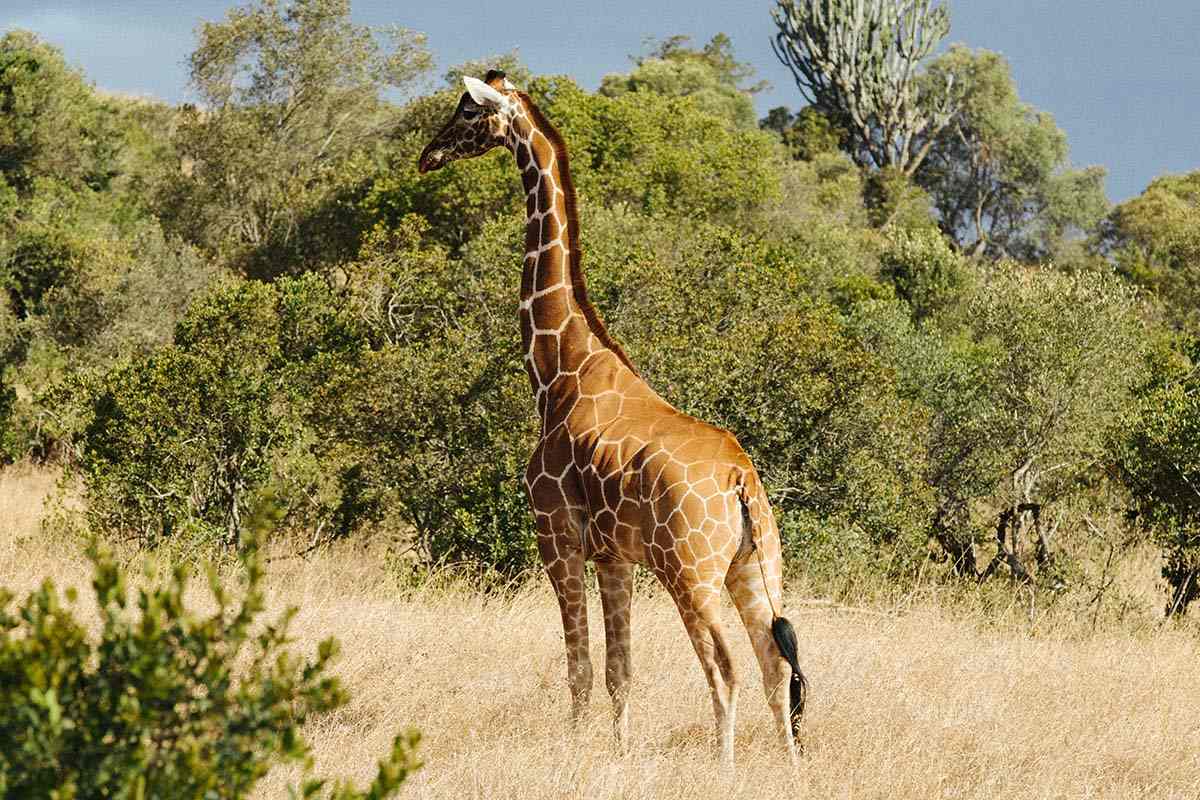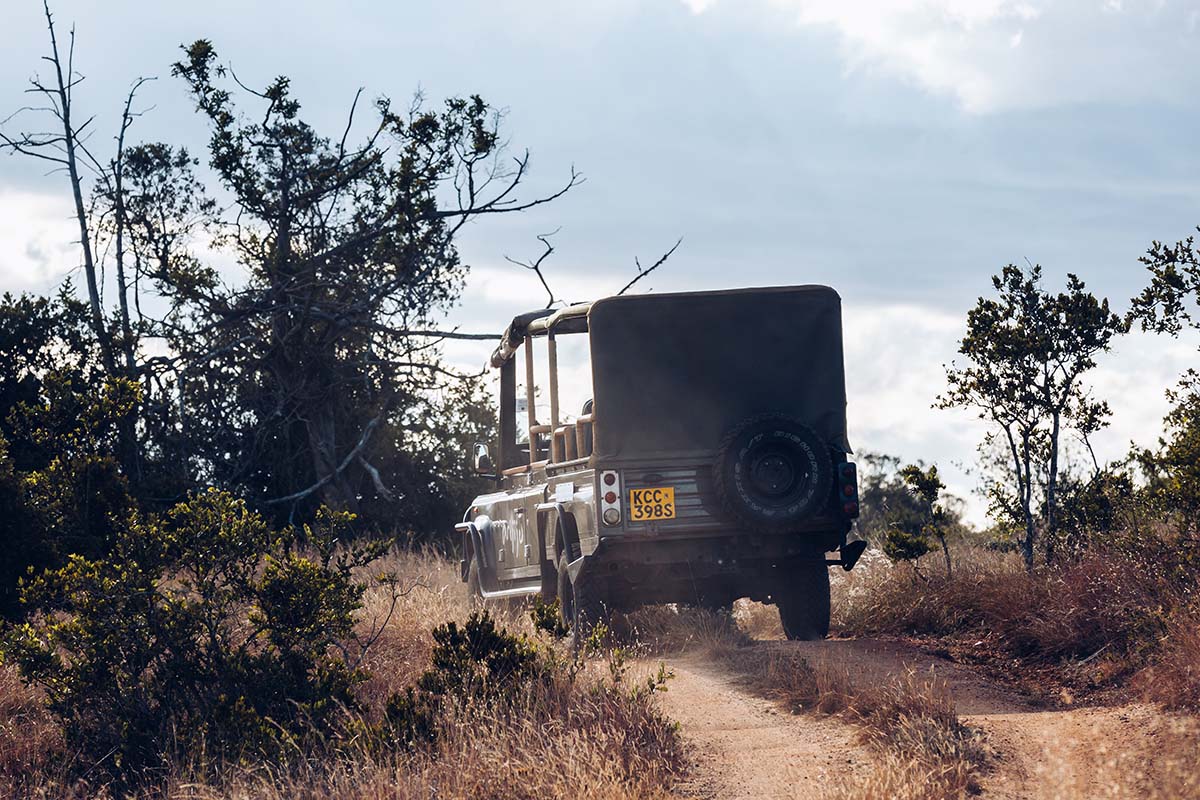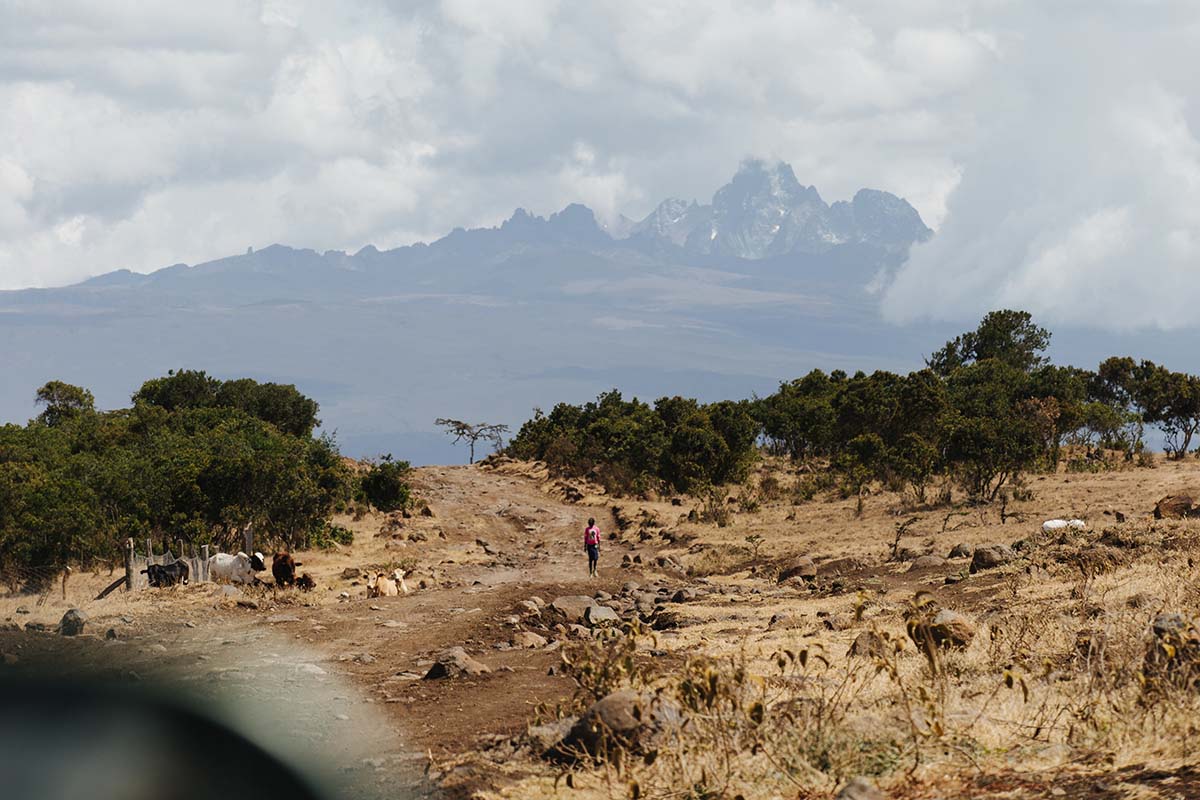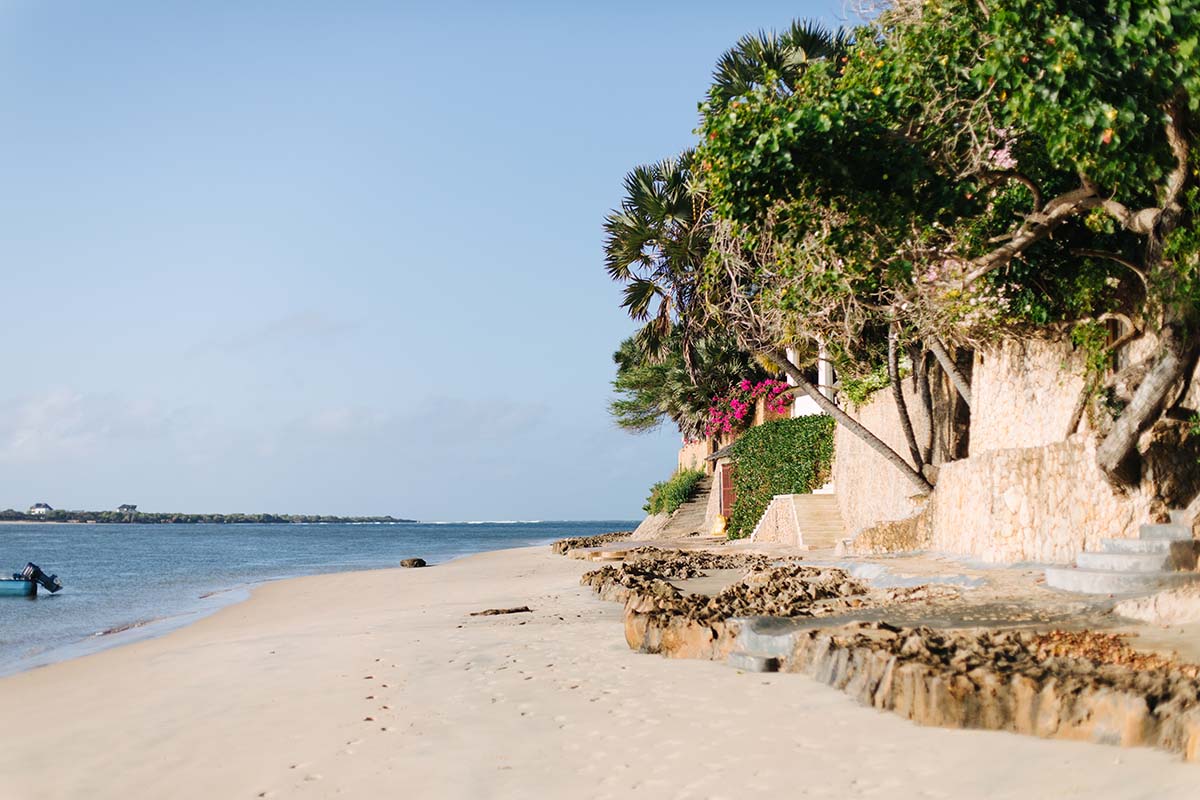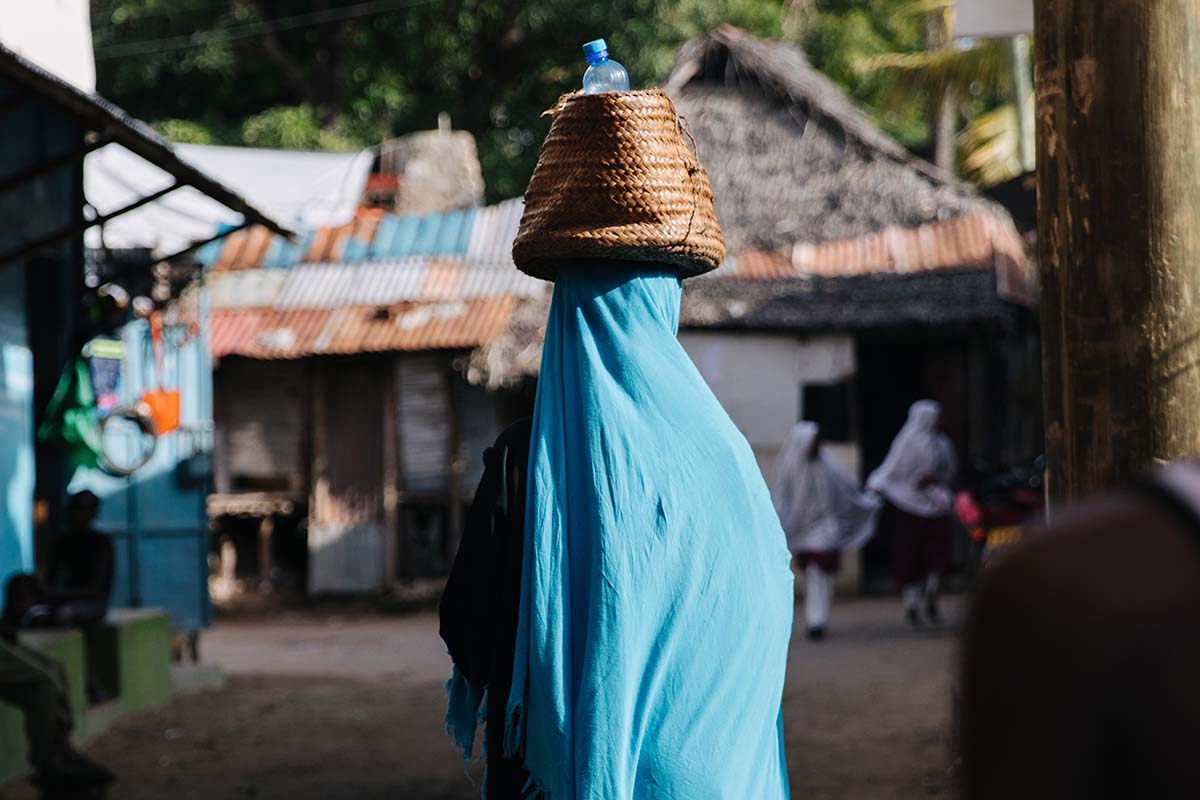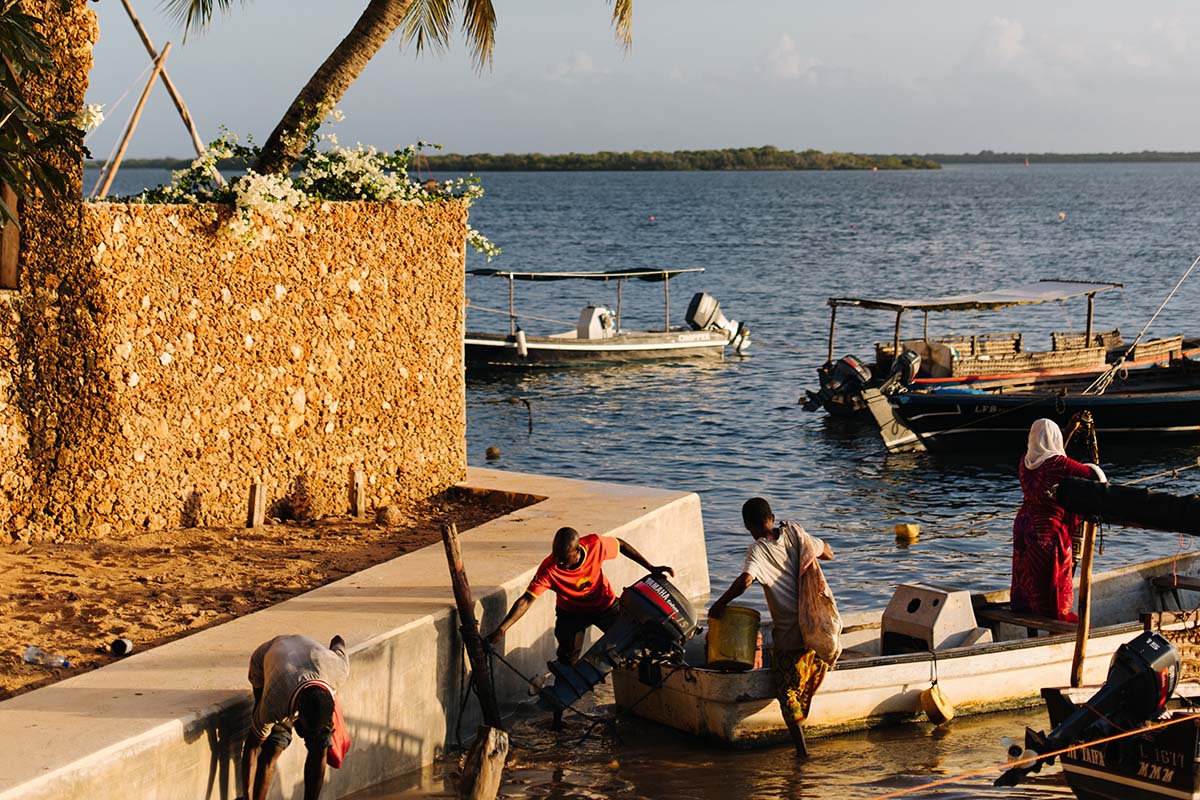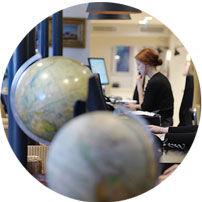 Home to the legendary Masai Mara and equally enchanting Lewa Conservancy, Kenya is the ultimate safari destination, and this two-week trip will take you through some of the country's most iconic areas.
Start with a stay at the Lewa Conservancy in the lush Laikipia region, where you'll spend three days exploring the conservancy with a local guide, spotting rare black and white rhinos and Grevy's zebras. You'll then head to the famed Masai Mara region for sightings of the Big Five on your daily game drives, followed by sundowners and dinner at your safari lodge. Here you'll also gain an insight into the cultural traditions of the Maasai community with performances from local Maasai warriors.
Once you've soaked up all the sights of the game reserves, head to the coast and take a cruise through Kisite-Mpunguti Marine Park, where you can go snorkelling and marvel at the incredible array of marine life. End your trip with some well-deserved relaxation, soaking up the sun on the beach and indulging in luxurious spa treatments.
Route
Everything is 100% tailored to you
DAY 1
International Flight
Head to the airport in London for your direct eight-and-a-half-hour flight to Nairobi in Kenya. After flying through the day (there are also overnight flights available) you will land in the Kenyan capital in the evening, where you will be met by one of our team and privately transferred 30 minutes to your hotel in Nairobi.
It's an early start today as you wake up to make the journey to Lewa Conservancy in the Laikipia region. You'll be driven to Wilson Domestic Airport where you can catch a short flight to Nanyuki. Take in the views as you fly - especially as you pass Mount Kenya on your right - and a guide will then be waiting on arrival to transfer you to your lodge. The drive from the airport will act as your introduction to Kenya and, as you enter Lewa Conservancy, your first game drive, offering the opportunity to see some of Lewa's 65,000 acres and the wildlife that lives here. At the lodge, settle in, enjoy lunch and then relax by pool until your afternoon game drive.
On the drive look out for rhinos (both black and white) and Grevy's zebras in particular, as Lewa Conservancy is known for its successful breeding and protection programmes for these highly endangered species. As the sun starts to set, enjoy your first sundowners in the bush before returning to camp for your evening meal and drinks around the campfire.
After an introduction to Kenyan life yesterday and hopefully a good few wildlife sightings, this morning get to grips with the bush like the locals do. By joining a Maasai guide for a bush walk you'll get another perspective on the landscapes and wildlife and really get in touch with the finer details, learning about the flora and fauna which make this one of Kenya's best safari destinations. After lunch and a few hours relaxing at your lodge the fun continues. Having seen the smaller species this morning, go back in search of the bigger beasts on a evening game drive which, of course, comes complete with sundowners. Alternatively, forgo the 4x4 and instead opt for a guided riding safari if you are experienced riders.
Finally, share your new knowledge and wildlife snaps with your fellow guests over dinner this evening.
It's a big day today as you embark on a once in a lifetime opportunity to join an experienced pilot to fly over the conservancy in a vintage bi-plane, an experience you won't find anywhere else in Africa. As you fly, look out of the window to spot herds of game, snow-capped Mt. Kenya in the south, and to the north the arid lands of Tassia and Il Ngwesi. With a bird's eye view you'll also see that Lewa has incredibly diverse habitats ranging from pristine forests and fertile grasslands to deep ravines and acacia woodlands.
After the flight, spend the afternoon relaxing at your lodge and catching up on some sleep with a siesta. You can then choose to join the afternoon game drive if you want the chance to see more wildlife, visit Il Ngwesi community-run lodge, or simply relax at the lodge and enjoy any resident wildlife that passes through.
After a final game drive or bush walk this morning it's time to leave the Lewa Conservancy and continue your trip in the Masai Mara, Kenya's most famous safari region. There will be a short flight to take you to the Mara where the game experience begins as soon as you touch down. You will be greeted by your new guide and enjoy a game drive to your camp. Rather than staying in the Mara itself you will be in one of the neighbouring private conservancies, where the game is just as plentiful but the safari experience is far more exclusive and there are more activities to enjoy.
Once you've settled into your new camp, go out on the afternoon game drive which will hopefully provide sightings of some of the park's Big Five (lions, leopards, buffaloes, hippos and elephants) residents as well as cheetahs, wildebeests, giraffes, hyenas and more - after all, there's a reason this is one of the world's most legendary safari destinations.
Experienced riders are in for a treat this morning as we can organise an expertly guided two-hour riding safari. Start by meeting your horse and having a safety briefing. Then head out into the unrestricted conservancy and potentially even into the Mara itself. As you ride, expect to encounter all manner of big game, but particularly the big cats for which the Mara is famous for. It might seem strange at first to be out in the bush on a horse but rest assured the game and horses are well used to each other and your guide will also always be close at hand. As well as the wildlife you'll also want to play close attention to the scenery which includes the Siria Escarpment to the west and the Ngama Hills (which were formed by volcanic activity and are a prominent land mark in the reserve) to the east.
Finish up the exhilarating ride and then head back to your lodge to enjoy some well-earned R&R. As a change from the usual afternoon game drive, tonight wait for the night drive, which will begin with sundowners and continue as the light has faded. This is your opportunity to spot some of the areas nocturnal wildlife so make sure your eyes are peeled.
An early start today as you enjoy a morning game drive in the magnificent Mara. Then head back for lunch and relax for a few hours in the heat of the day before this afternoon's game drive. By now you'll be used to the routine of game drives but chat to your guide about which species are your favourites, or if there are any you're still particularly desperate to see and your guide will do their best to make sure it happens. Just as you'll have become familiar with life in the bush your guide will also have been paying attention to your tastes and you'll find your favourite drinks are well stocked when you stop for sundowners this evening.
DAY 8
To the Great Rift Valley
Leave your lodge in the greater Mara area behind today and head onwards to the edge of Africa's Great Rift Valley. The drive between lodges will take approximately three hours and this is a wonderful way to transfer as it is essentially another game drive. When you arrive, stretch your legs after the journey and cool off with a swim in the pool and then sit down to enjoy lunch and take in your new surroundings. Kenya's Great Rift Valley is in the heart of Maasai territory and so this afternoon you can visit the lodge's beading and craftmanship studio and enjoy an introduction to Maasai traditions such as dance. Every member of the team here is Kenyan and willing to talk about their culture so it can be a very educational experience.
As the sun sets watch local Maasai warriors (many of whom work at the lodge) perform in the lodge boma (stockade) area and let the rich cultural heritage of the Great Rift Valley sink in. You can even join in the song and dance if you like.
DAY 9
Walking With The Maasai
This morning head out to properly explore the Great Rift Valley on foot. Accompanied by an expert Maasai naturalist this is one of the best ways to really see and understand the region and how life thrives here. As you travel along the Oloololo Escarpment you'll wander through sections of lush forest as well as through open areas with views down into the Masai Mara. While you walk, keep your eyes peeled for birds above and herds of buffaloes and elephants in the Mara below. Your guide will also keep you entertained with stories and legends from the Maasai community and enlighten you on some of the medicinal uses of plants in the region. Travelling on foot means this is an incredibly rewarding and enlightening experience and makes for a fantastic morning of adventure. After a few hours' walking you will enjoy a picnic lunch in the bush before being collected by 4x4 for the drive back to your lodge.
Enjoy a well-earned afternoon of R&R back at the lodge, where you can indulge in a 'sofa safari', using a par of the lodge's binos to spy on wildlife from the comfort of the veranda. Then finish the day with a celebratory drink overlooking the ground you traversed earlier.
Enjoy your final morning views over the Mara today as you leave the Great Rift Valley and the wildlife behind and make your way to the beach. Your guide will transfer you to the nearest airstrip and then you'll fly directly to Ukunda Airport. On landing here you'll be met and privately transferred to your hotel on the beach, which is about 30 minutes away.
After a morning of travelling and an active few days, spend this afternoon settling into the chilled out Kenyan coast lifestyle.
Enjoy a well-earned lie-in this morning after those early safari starts. Then, after a hearty breakfast, your driver will take you to the local harbour for today's dhow (traditional Arabian sailing boat) excursion. During the course of the day you'll cruise through the Kisite-Mpunguti Marine Park, stopping to enjoy guided snorkelling in these protected waters. Between stops look out for the resident pod of dolphins jumping around the boat. While snorkelling the marine life spotting potential is just as good, with over 250 recorded fish species, 56 different genera of corals, sea grass and gastropods and plentiful sea turtles found here.
After drying off and freshening up, enjoy dinner overlooking the beach at your hotel.
DAYS 12 & 13
And Relax...
Spend the next two days ensuring you finish the holiday feeling fully rested and relaxed. In between time simply soaking up the sun on the beach or around the pool, you might like to do a spot of yoga in the studio, indulge in a spa treatment or join in a game of beach volleyball. For the more adventurous, there are numerous complimentary watersports available, including snorkelling, body boarding, kayaking, stand-up paddle boarding and kitesurfing or windsurfing with an expert instructor. Visits to a traditional Msambweni village can also be arranged, as can trips with a local fisherman out to the Mswambweni Reef and canoe expeditions through the mangroves of the Ramisi River.
In the evenings, enjoy fresh seafood overlooking the ocean and cocktails aplenty.
Enjoy a leisurely last day by the beach before saying goodbye to the coast and Kenya as a whole this afternoon. A driver will meet you at the hotel and drive you to Ukunda Airport where you can catch a short flight to Nairobi. Here, transfer 30 minutes to the international airport and then check in for your overnight international flight home, which takes nine hours.
After flying through the night you will land in the UK early this morning.
A Rough Idea of Price
Dependent on season, accommodation and activities
The estimated cost for this trip is £9,520 to £11,635 per person. The final cost of the trip depends on the way we tailor it especially for you. The final cost varies according to several factors, which include the level of service, length of trip and advance booking time. The exact price will be provided on your personalised quote. The average price for this trip is £10,575 per person.
A few of the benefits of travelling with us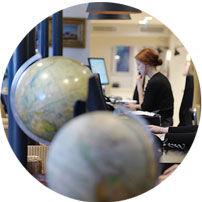 Get in touch
Our experts have the inside track on the destinations they sell and will tailor-make a holiday to your unique requirements.
Contact one of our Kenya specialists