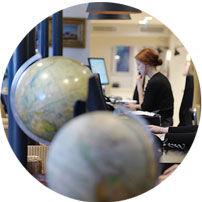 The question on everybody's lips is 'Where can I go on holiday now?' Well, the good news is that from the 19th July fully-vaccinated travellers - and those under the age of 18 – will no longer need to isolate for ten days on return to England from Amber List countries, so we've updated this page to include both Green and Amber List destinations. If you visit one of the countries listed below you won't
need to quarantine on your return to the UK if it is on the Green List or if it is on the Amber List and you are fully vaccinated or under 18 (although you will need to test negative before travel, before returning to England, and when you're back). If you are not fully-vaccinated and visit one of the Amber List destinations, you will still need to quarantine for ten days at home on your return, but you can make use of the Government's Test to Release scheme, so you can break quarantine after five days if you test negative. As you can see, it can get a tad confusing, but our destination experts are great at navigating the ever-changing landscape of this pandemic to help you plan your perfect holiday. The list of countries where you can go on holiday may fluctuate, so we wanted to make this a one-stop-shop page for Covid-19 travel updates.
Where Can I Go Now Holiday Ideas
A few suggestions to get the holiday planning process started
Where Can I Go by country
A few of the benefits of travelling with us
Review
What our clients say about us
This is the first time we went on a trip with Original Travel, a specialist advisor who listens to our expectations, and really the feeling of being pampered from departure to arrival. The concierge service is so efficient that we quickly become addicted.
Where Can I Go Guide
Practical advice, client testimonials and inspiration to help you prepare for your holiday
Contact one of our specialists