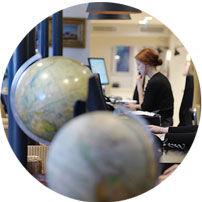 The question on everybody's lips for the past two years was 'Where can I go on holiday now?' Well, the good news is that the overly complicated traffic light system is a thing of the past, and countries are now either on the 'Rest of the World' list or the 'Red List'. Thankfully, the UK Red List is currently empty, but that doesn't mean that every country in the world is open to UK travellers, which causes a certain amount of confusion. This is where we come in. Our destination experts are great at navigating the ever-changing landscape of this pandemic to help you plan your perfect holiday. The
list of countries where you can go on holiday continues to fluctuate, so we wanted to make this page a one-stop-shop for the most up-to-date information. The itineraries listed on this page are all from countries on the Rest of the Word list which are also welcoming UK travellers with open arms, and we'll be updating it every time there is a change to make sure it's as accurate as possible. If you're keen on anywhere in particular and want to know more, then our region-specific specialists are just a phone call away.
Where Can I Go Now Holiday Ideas
A few suggestions to get the holiday planning process started
Where Can I Go by country
A few of the benefits of travelling with us
Review
What our clients say about us
This is the first time we went on a trip with Original Travel, a specialist advisor who listens to our expectations, and really the feeling of being pampered from departure to arrival. The concierge service is so efficient that we quickly become addicted.
Where Can I Go Guide
Practical advice, client testimonials and inspiration to help you prepare for your holiday
Contact one of our specialists