Itinerary Highlights
Take a guided tour of the world-famous Giza Pyramid Complex


Delve into the famous bazaars and souqs in Cairo's historic centre


Admire ancient architecture, magnificent monuments and beautiful mosques in Islamic Cairo


Visit the UNESCO-listed Philae Temple Complex


Cross the Nile aboard a felucca sailing boat and visit the beautiful Kitchener's and Elephantine Islands


Drive into the desert to see the iconic ancient site of Abu Simbel
Contact one of our Egypt specialists + 44 (0) 20 3958 6120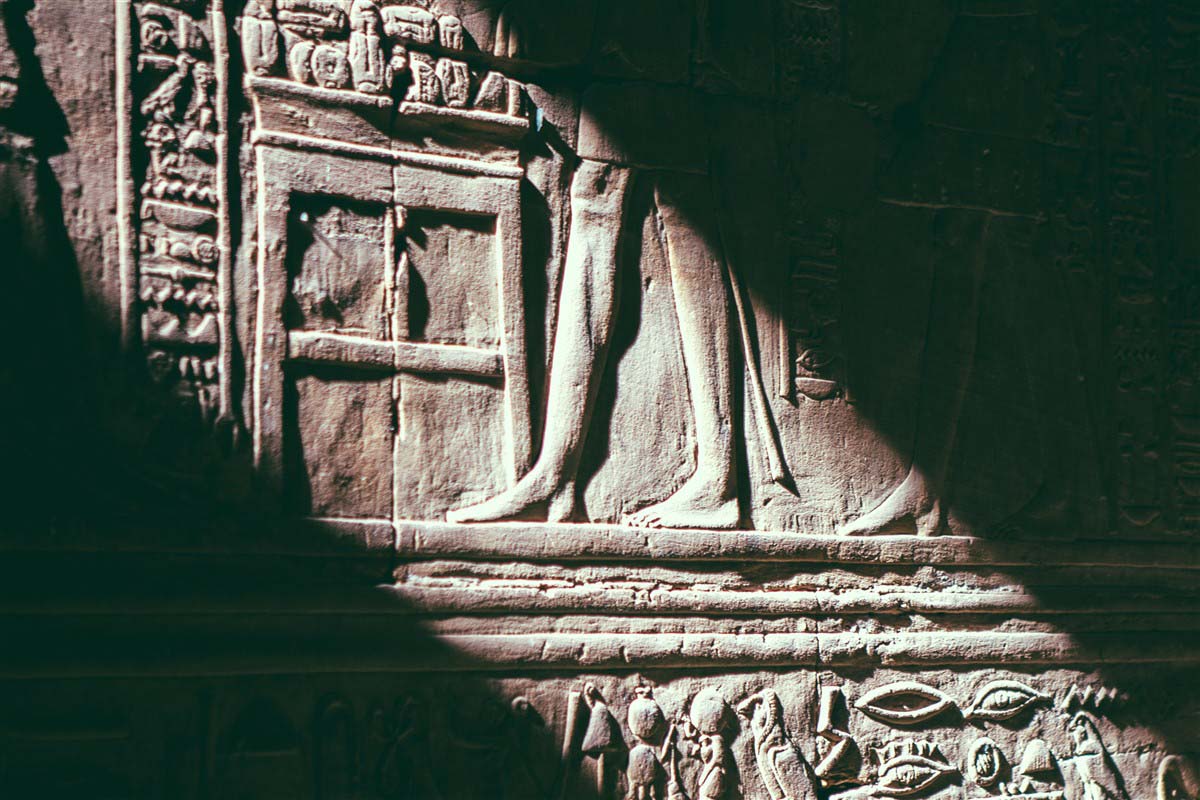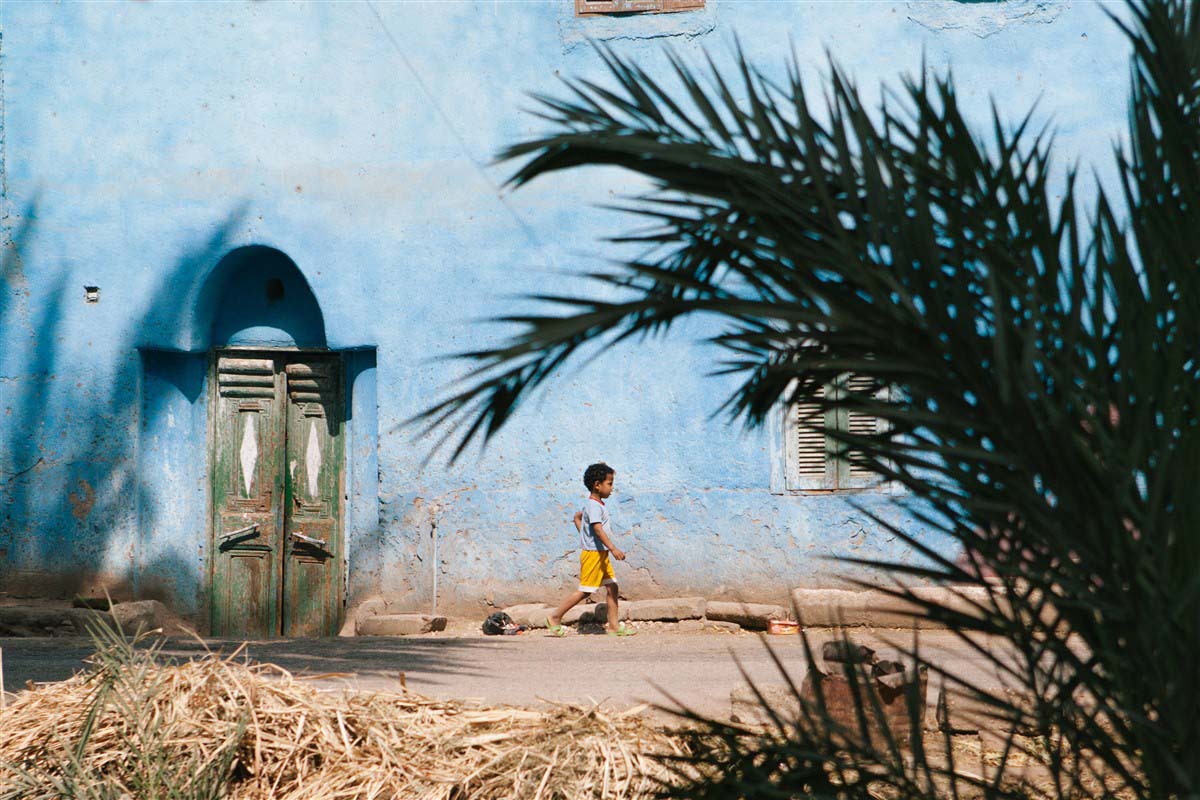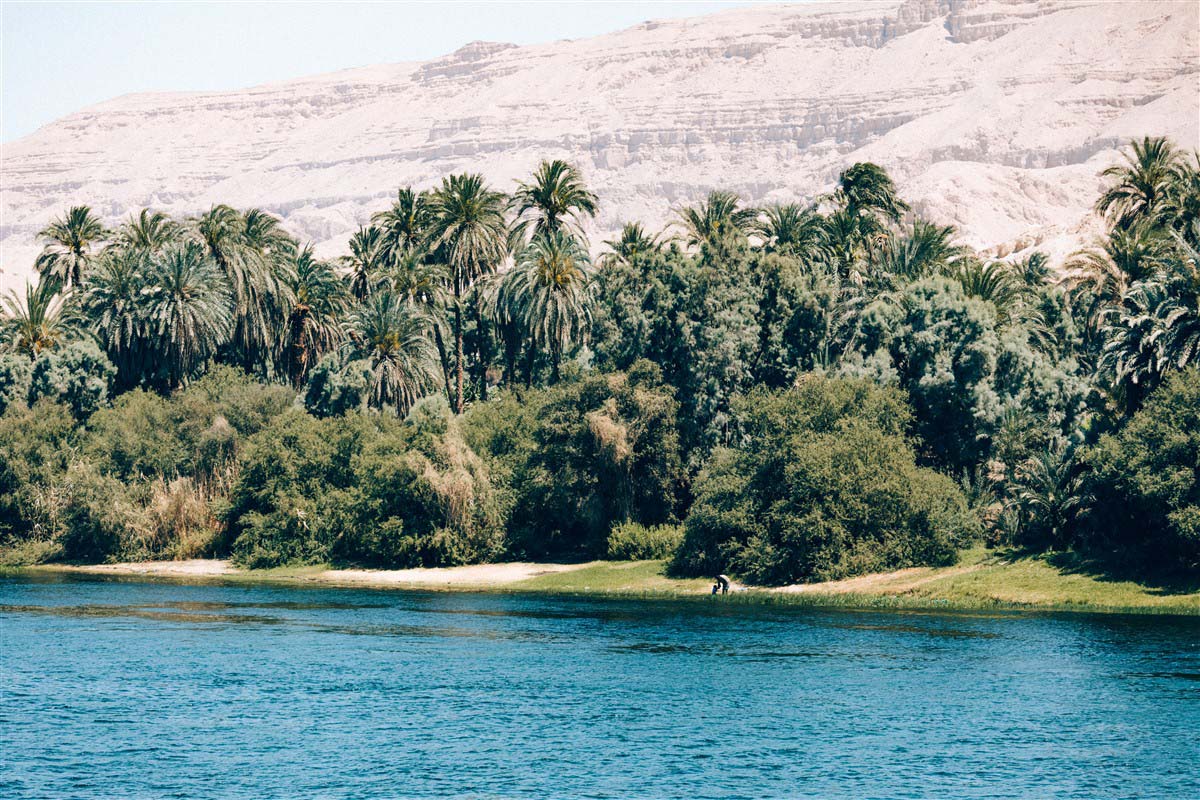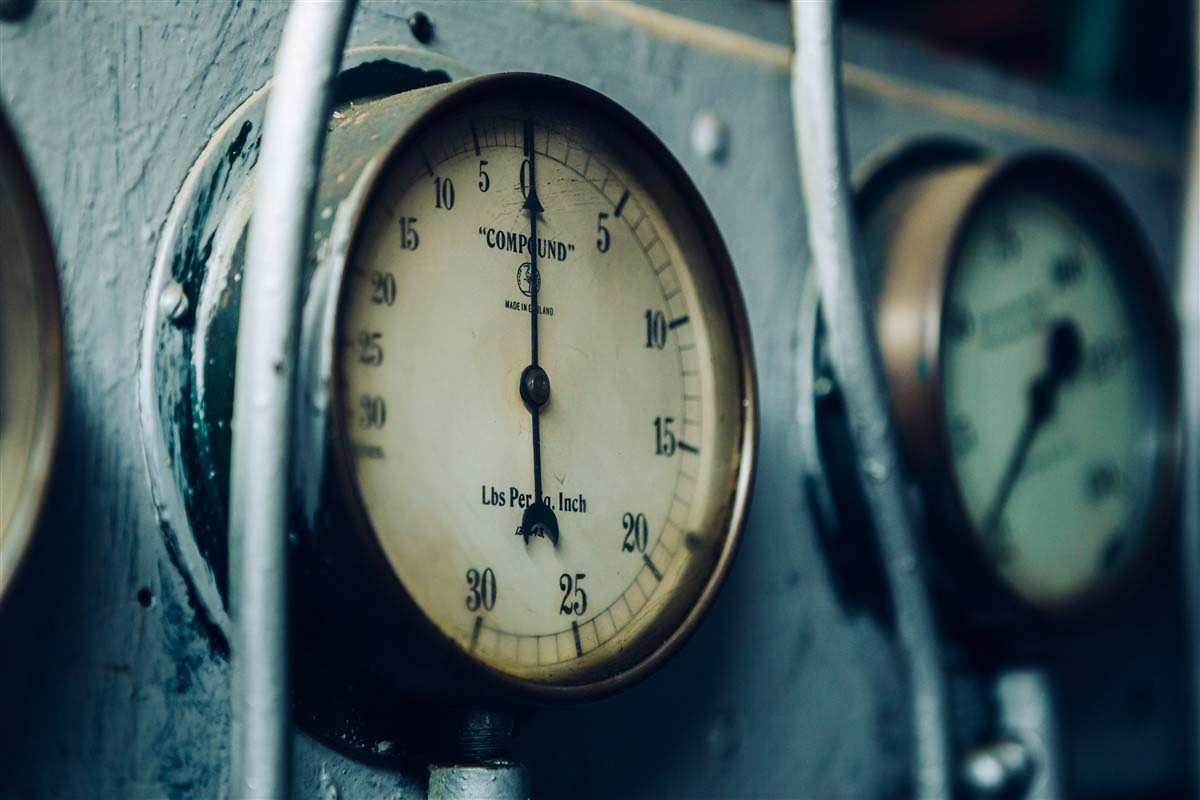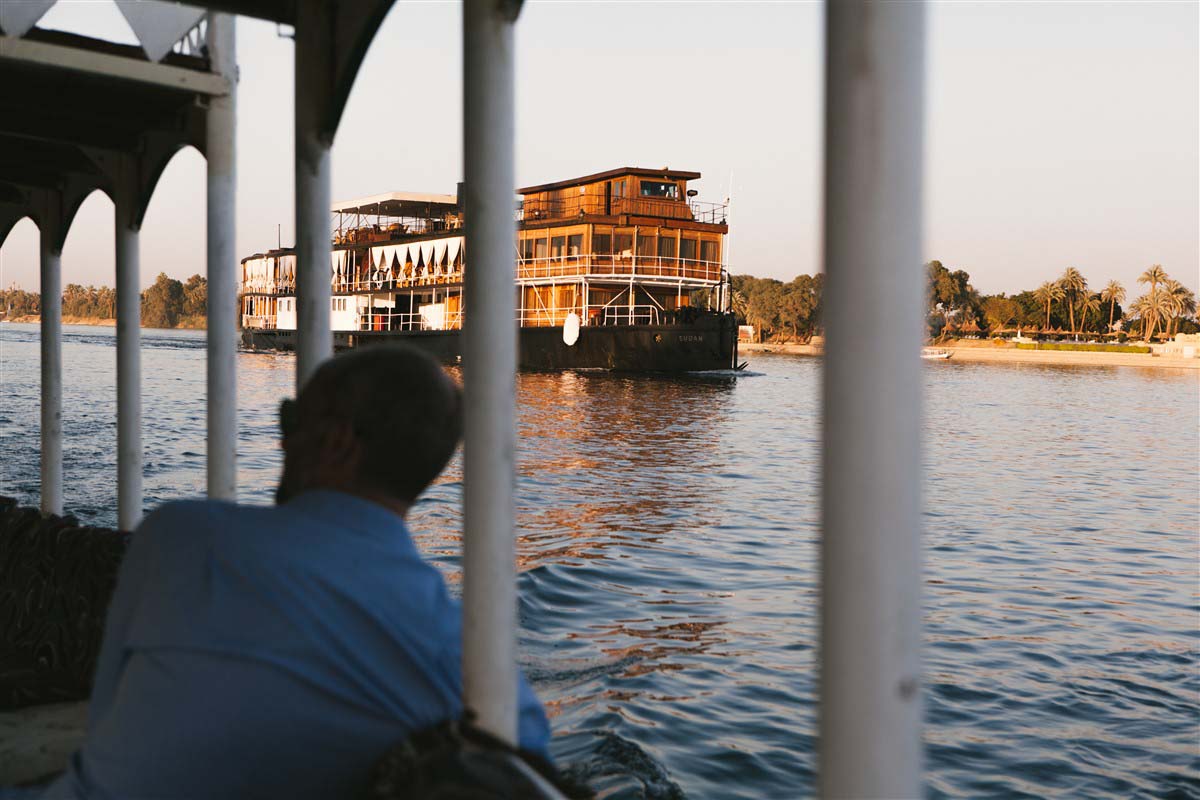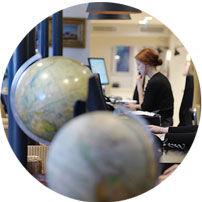 This nine-day tailor-made Egypt adventure takes in the temples, pyramids and monuments of Cairo and Aswan. Accompanied by expert guides, explore Cairo's bustling bazaars, tour the UNESCO-listed pyramids at Giza and Abu Simbel, and enjoy some peace and quiet in the beautiful botanical gardens on Kitchener's Island.
One of our expert guides will introduce you to Cairo, beginning with a tour of the Pyramids and the Great Sphinx of Giza. Follow this historic exploration with a visit to the colourful Khan el-Khalili bazaar and discover the treasure trove of artisan crafts on offer. In Aswan, tour the incredible Philae Temple complex and enjoy a felucca boat trip to Kitchener's Island. Continue your temple tour with a visit to Abu Simbel, a remarkable feat of engineering and iconic ancient site.
Route
Everything is 100% tailored to you
DAY 1
INTERNATIONAL FLIGHT
Pack your bags and head to the airport because your tailor-made Egypt adventure begins today. After being fast-tracked through the airport, enjoy the comforts of the airport lounge (even if you're flying economy) before boarding your direct five-hour flight from London to Cairo. On arrival, you will be met and transferred to your luxury hotel in the city. Enjoy a delicious dinner before retiring for a good night's sleep ready for a busy day of exploring tomorrow.
Today, on the first full day of your tailor-made Egypt adventure, set off from your hotel with one of our expert guides who will show you around Cairo (from the Arabic for 'victorious'). You will begin the day with a tour of the Pyramids on the Nile's west bank. After transferring privately by car, you will arrive at the ancient Giza Pyramid complex where you will see the Great Pyramid of Khufu, which is believed to have taken 20 years to build and has been around for more than forty-five centuries. Another must-see is the Great Sphinx of Giza, the huge limestone statue depicting a mythical creature with the body of a lion and the head of a human.
After you've worked up an appetite, you will be taken for a leisurely lunch at a local restaurant to refuel, before returning to Cairo. This evening you'll get to know the city like a local, exploring all the secret spots and hidden gems. Enjoy a tailor-made tour with an expert local guide, featuring bustling bars and restaurants, neighbourhoods missed off tourist guides and the chance to soak up the culture and constant buzz of this megacity. After more lovely local food, return to your hotel for a good night's sleep.
DAY 3
DISCOVER ISLAMIC CAIRO
Step back in time today as you wander along ancient winding streets and gaze at crumbling age-old architecture in Islamic Cairo (also known as 'Historic Cairo'). Accompanied by an expert local guide, set off on foot to discover magnificent monuments and beautiful mosques while learning about the city's fascinating religious history.
Come evening, you will be shown around the vibrant Khan el-Khalili, a famous bazaar in the city's historic centre where you will be able to see local artisans at work and tour the treasure trove of traditional stalls selling all manner of crafts and souvenirs. Tuck into a delicious dinner in a nearby restaurant or taste some of the local street food such as hawawshi (stuffed pitta), before heading back to your hotel to hit the hay.
Today you will wave goodbye to Cairo as you're transferred back to the airport to catch your direct early morning flight to Aswan in the south of the country. On arrival into Aswan, you will be met at the airport and transferred to your luxury hotel on the banks of the Nile. After unpacking and getting settled in, enjoy an afternoon at leisure before enjoying dinner followed by a nightcap in the bar before bed.
DAY 5
TEMPLE TOUR AND FELUCCA RIDE
Wake up bright and early for a jam-packed day spent exploring Aswan. After breakfast, you will be collected by your driver and guide and driven to the Philae Temple Complex - a must-see on your tailor-made Egyptian adventure. As you walk around the UNESCO World Heritage Site, your guide will explain the extraordinary history of the complex, which was moved and reconstructed after rising waters from Lake Nasser threatened to destroy it.
After you've had your fill of ancient architecture at Philae, you will be transferred to Aswan for a late lunch before enjoying an afternoon felucca boat trip to Kitchener's Island, a small oval-shaped island in the Nile, home to a beautiful botanical garden. Spend an hour or two wandering among the shady trees, beautiful flowers and unusual plants before taking a felucca over to Elephantine Island which is named after the shape it resembles. In ancient times, the island was an important trading hub thanks to its location just below the Nile's First Cataract. You may also be able to find an ancient 'nilometer', the ancient way of measuring the Nile's depth, among the island's palm groves and stunning scenery. Head back across the river for your transfer back to your hotel.
DAY 6
DISCOVER ABU SIMBEL
Today you will be visiting another magnificent temple complex that was moved and reconstructed in a remarkable feat of engineering - Abu Simbel. Get up bright and early again ready for a three-and-a-half-hour drive through the desert to this iconic ancient site. Accompanied by a guide, you will be taken around the temples, both of which have been carved into the mountainside and contain huge statues of the Pharaoh Ramesses II and Queen Nefertari. Enjoy lunch at the complex before being driven back through the desert to Aswan where you can relax at your hotel and refuel after your busy day with a delicious dinner.
DAYS 7 & 8
DAYS AT LEISURE
After your busy schedule this week, enjoy a more relaxed pace to the next two days of your tailor-made Egypt adventure. If you're in the mood for more exploring, we can arrange for you to be collected from your hotel by a guide and taken into Aswan to explore its bustling streets and fragrant souqs. If you'd prefer to take it easy on the last few days of your Egypt adventure, relax at your hotel with visits to the spa, dips in the pool and snoozes on the sun loungers.
Sadly, your tailor-made Egypt adventure has come to an end. After a relaxing morning, you will be collected from your hotel and driven to the international airport in Aswan in time for your afternoon flight back home. The flight takes approximately eight hours with a connection in Cairo, arriving in London in the evening.
A Rough Idea of Price
Dependent on season, accommodation and activities
The cost for this trip starts from £4,165 per person. The final cost of the trip depends on the way we tailor it especially for you. The final cost varies according to several factors, which include the level of service, length of trip and advance booking time. The exact price will be provided on your personalised quote. The average starting price for this trip is £4,580 per person.
A few of the benefits of travelling with us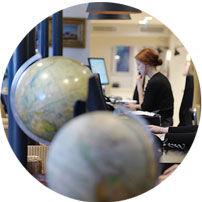 Get in touch
Our experts have the inside track on the destinations they sell and will tailor-make a holiday to your unique requirements.
Contact one of our Egypt specialists