Itinerary Highlights
Sip wine from the year you were born in the Barossa Valley
Stroll along the clifftops and spot jumping joeys on Kangaroo Island
Get back to nature in the beautiful Great Dividing Range
Soak up some sun on Lord Howe Island
See Sydney like a local with a series of very cool experiences
Contact one of our Australia specialists + 44 (0) 20 3958 6120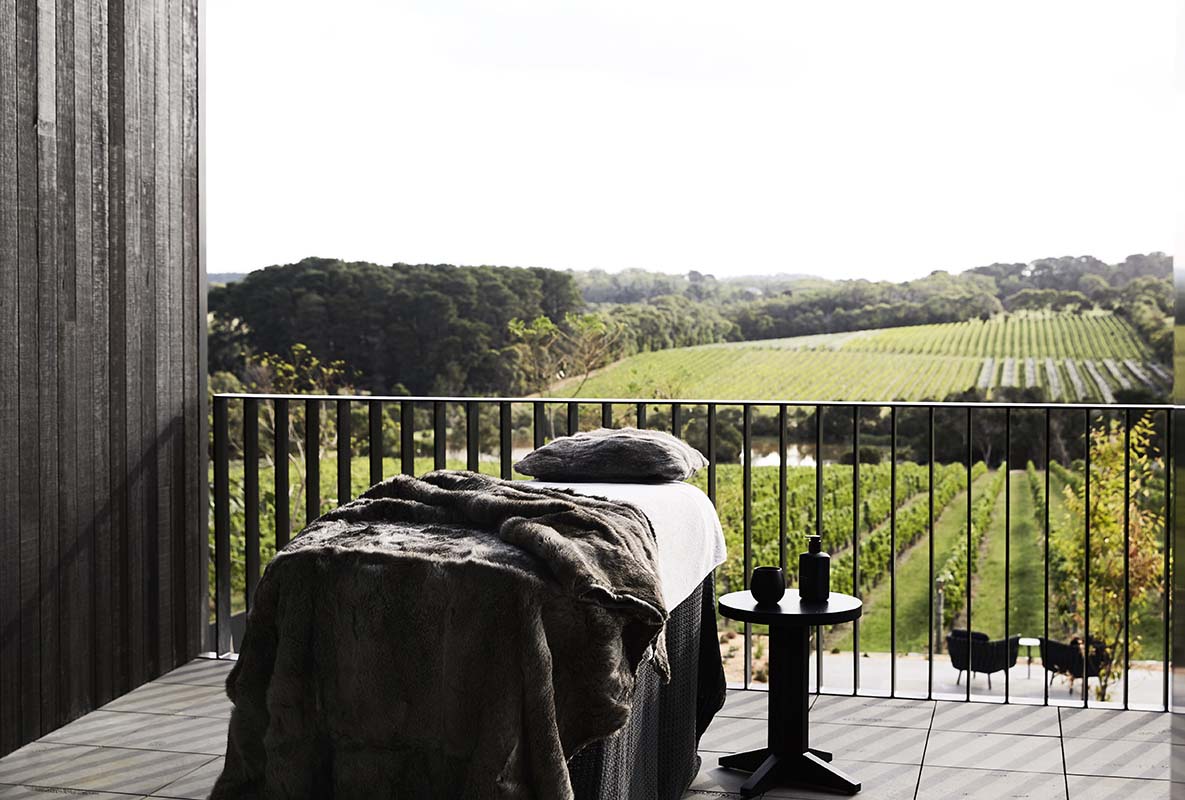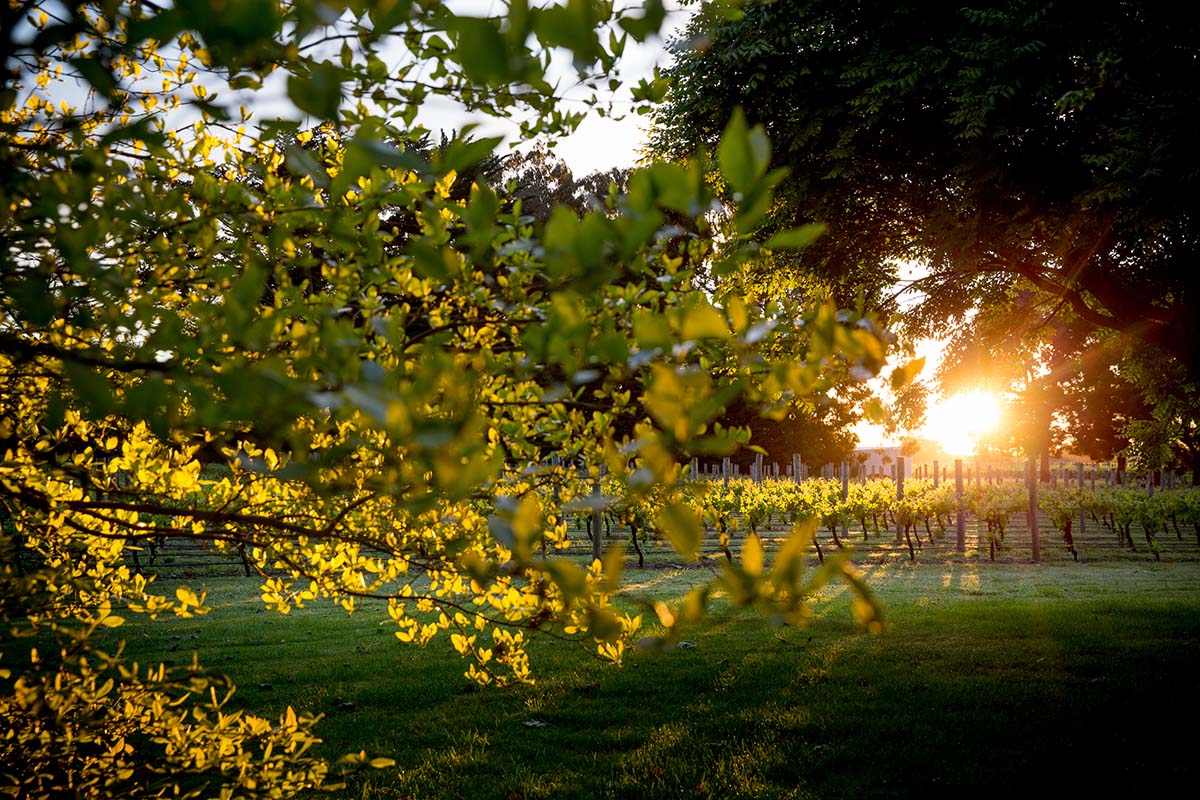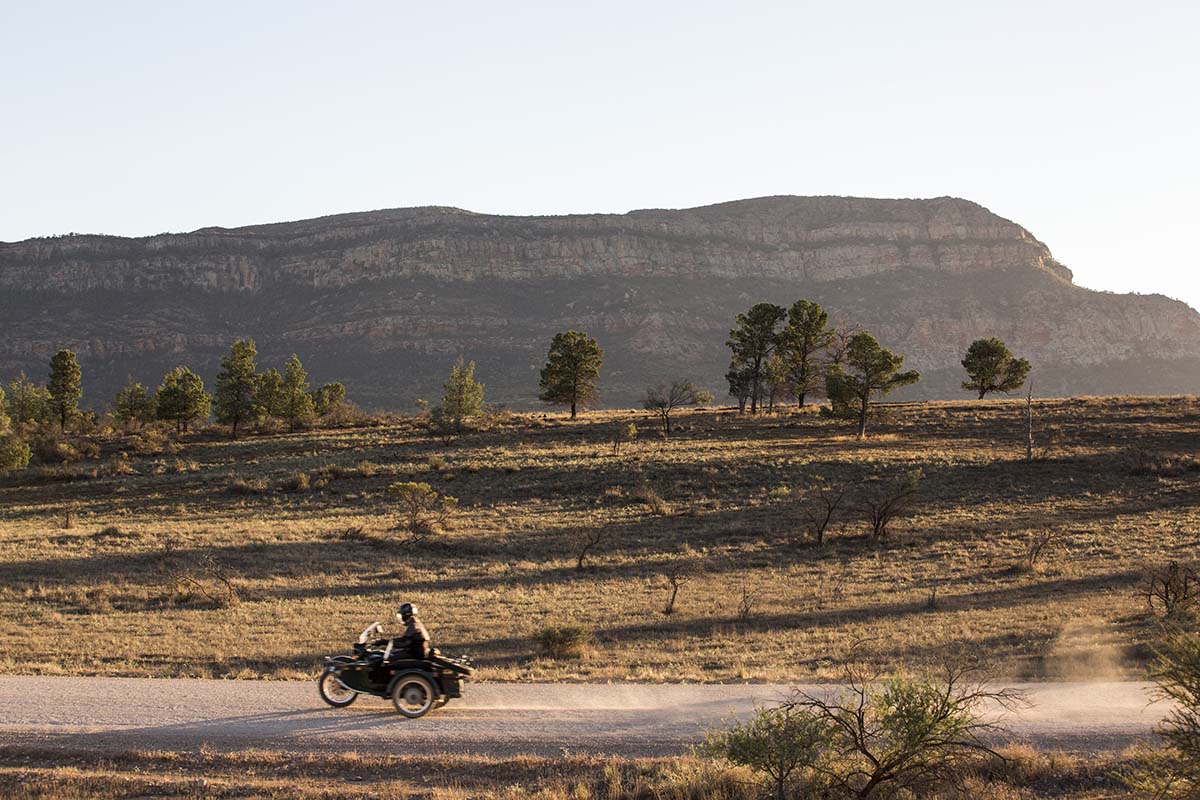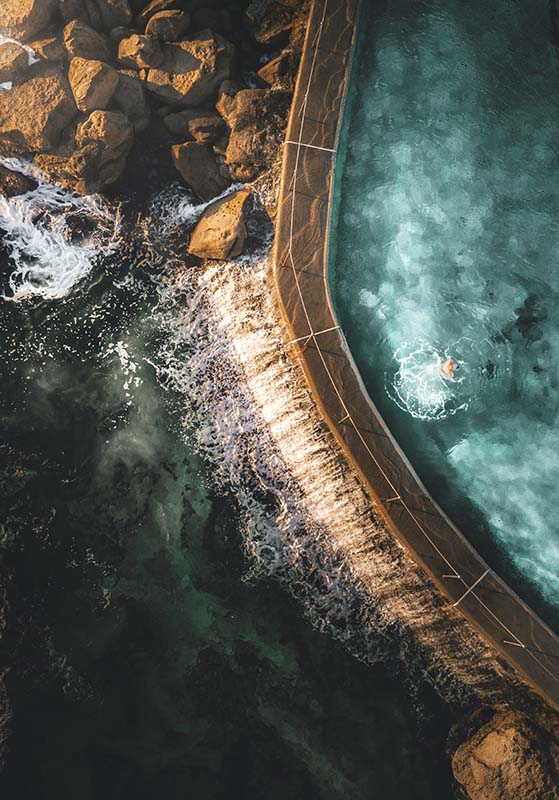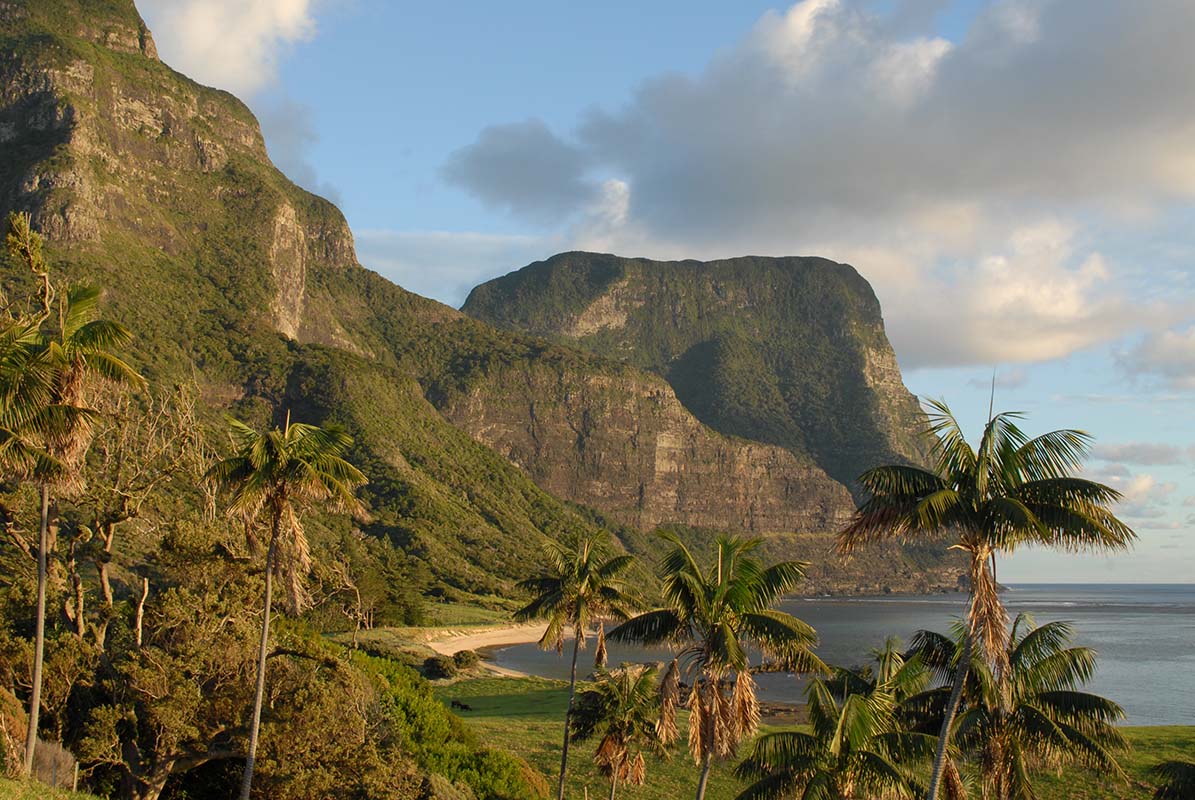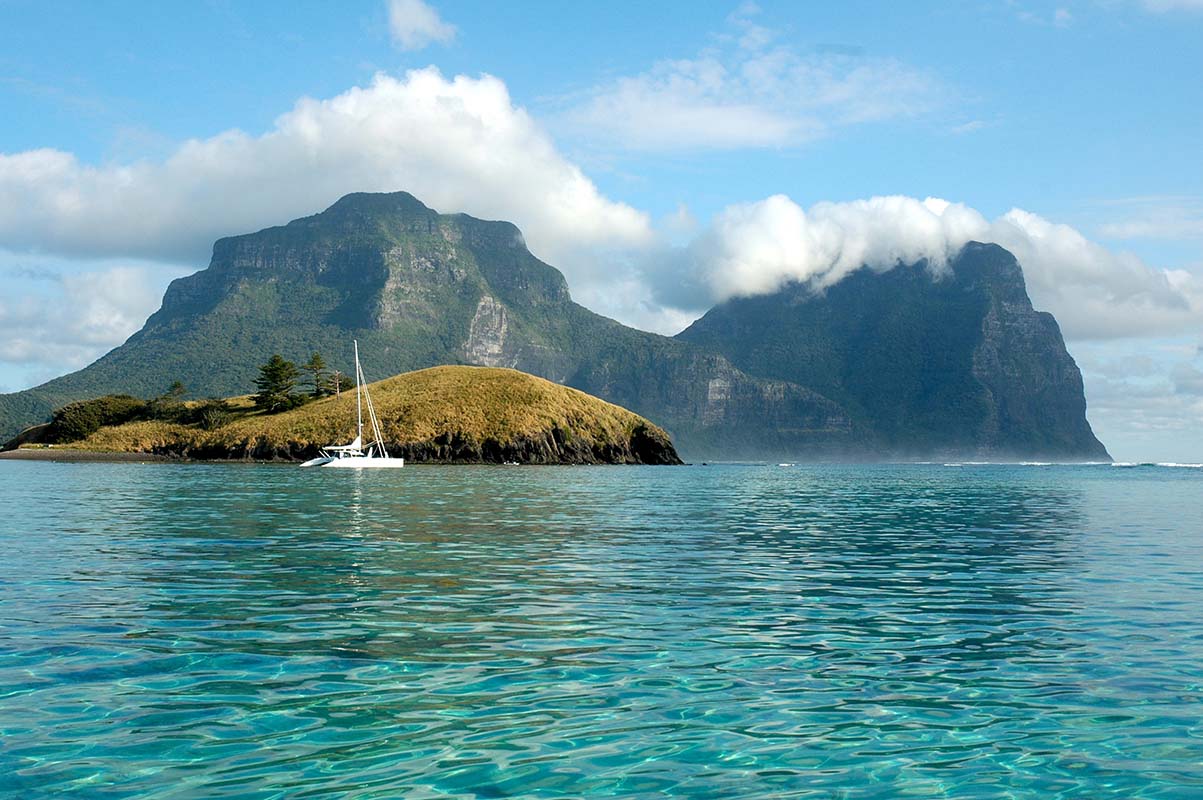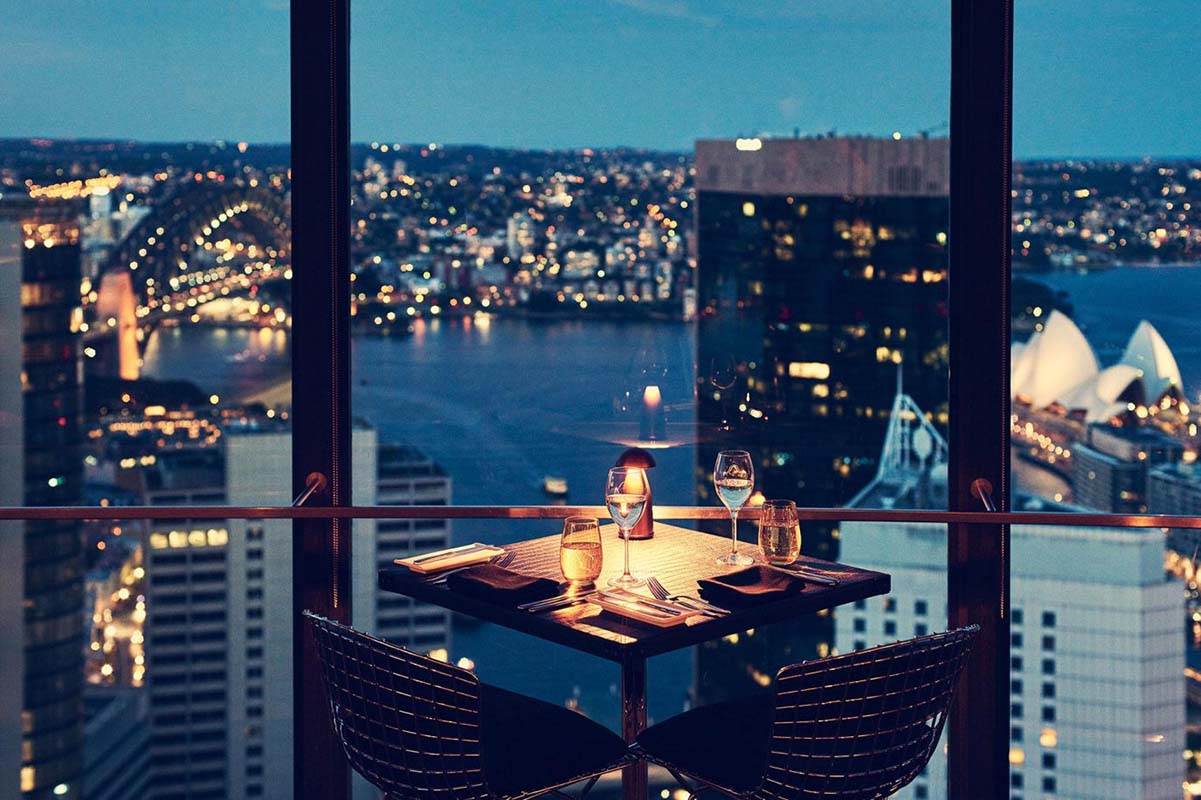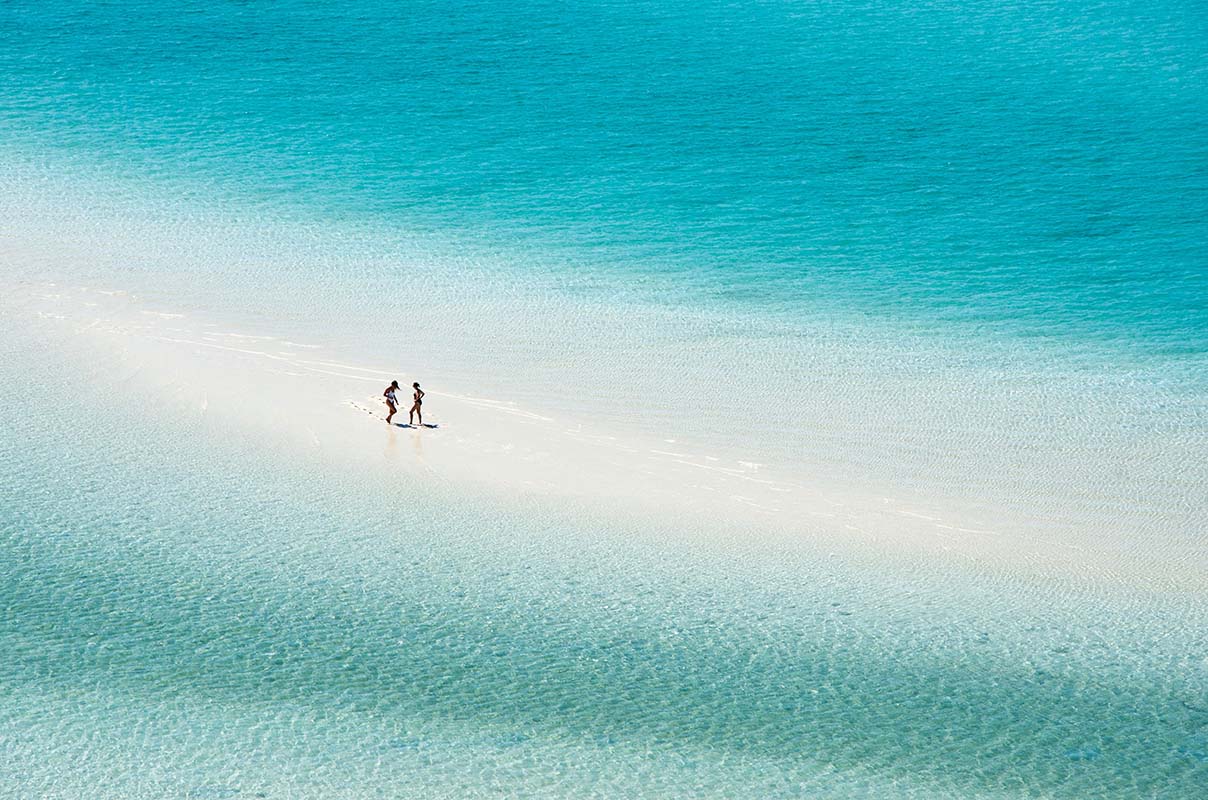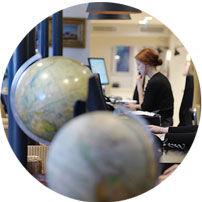 Wineries, wildlife, and once in a lifetime experiences sum up this 17-day luxury adventure around Australia.
Route
Everything is 100% tailored to you
DAY 1
International Flight
They say half the fun of an adventure is getting there, so embrace that idea as you head to the airport for your flight to Adelaide, which will take roughly 23 hours.
Departing from the UK in the afternoon you'll transit through Perth, the Middle East or a hub city in Southeast Asia on route.
Try to adjust to the Australian time zone during your flight today by staying awake and enjoying the in-flight entertainment for the last leg of the journey. You'll then land into Adelaide in the late afternoon and be greeted by one of our ground team. Let them help you with your bags and whisk you to your private transfer car.
From the airport it's around an hour's drive to your first luxury lodge, The Louise, which is in the nearby Barossa Valley. Settle in with dinner and a drink and then get to bed to recover from the journey.
DAY 3
Let The Holiday Begin
Start today with a leisurely lie in to try and see off the last of your jetlag, and then spend the rest of the morning exploring your lodge surroundings. Sit and soak up some Australian sun by the pool or wander through the lush grounds to the vineyards surrounding it. This afternoon enjoy a winery tour with a difference. You'll first be given a guided tour of the vineyards and winery from one of the experts, and then taken to the storage room where you can sample a vintage from the year you were born, straight out of the barrel. For once this is an opportunity to appreciate your age as you sip on a fine wine that's aged almost as well as you.
Then, with your palate suitably piqued, head to Appellation for dinner. Focused on fresh, home grown, home cooked cuisine this is a fine dining restaurant with a hearty menu of Barossa specialities.
If yesterday's introduction to the gastronomic scene in the Barossa had you in the holiday mood, today you'll really fall in love with Australia. Meet your private driver/guide for the day at your lodge and then head out for a day of sampling, sipping and sunbathing. Since your tour is completely private your guide will be able to tailor the day to your exact requirements and preferences, stopping for longer at one winery if you particularly like it, or detouring to another if you let him know you prefer sauvignon over shiraz.
There will be a stop for a multi-course lunch at one of the wineries, which tend also to be hotspots for great locally produced food, with terraces that are ideal for a spot of post-lunch sunbathing.
Head back to The Louise in time for dinner and another few glasses of wine before bed.
After a culinary introduction to Australia, leave the Barossa Valley behind today and begin your introduction to the wilder side of the country. You'll start the journey by being privately transferred back to Adelaide airport, can then catch your 30-minute flight to Kangaroo Island and finish up with a short transfer to your new home, Southern Ocean Lodge. Perched on a cliff edge overlooking the rugged coastline below, Southern Ocean Lodge offers some of the most spectacular views on the island and is an incredibly luxurious base for your explorations.
Spend this afternoon on a guided coastal clifftop walk, looking down on Hanson Bay and learning about the various flora and fauna found just outside the lodge. There will then be an optional presentation at the lodge from the resident naturalist, before canapes, cocktails and a decadent dinner.
DAY 6
Wildlife Wanderings
Start your first full day on Kangaroo Island with a morning tour of some of the most iconic spots on the island. Visit Cape du Couedic lighthouse, Remarkable Rocks, Admirals Arch and a fur seal colony among many other beautifully wild scenes.
Lunch is then back at the lodge before an afternoon at leisure. We suggest simply sitting on your private deck and taking in the views between reading a good book, or indulging in a spa treatment at the Southern Spa. Come late afternoon meet your guide to drive to a nearby historic property - Hanson Bay Sanctuary - to discover the nocturnal activities of the resident koalas, kangaroos, wallabies and other wildlife. Sit and watch them bouncing around as you sip on a cold drink, nibble canapes and enjoy the sunset views. Then head back to the lodge for dinner and a spot of stargazing from your deck daybed.
DAY 7
Walking and More Wildlife
Start today by stretching your legs on the daily morning hike. You'll be out for a few hours so there's plenty of time to wildlife spot while you walk. Then, return to the lodge for lunch and a rest before this afternoon's activity. Post lunch, make your way to Seal Bay with your naturalist guide. Home to Australia's third largest sea lion colony this is an amazing spot to learn more about the habits and breeding patterns of wild sea lions and, of course, get some amazing close up photographs.
With your cameras full of sea lion shots, head back to the lodge for canapes and then dinner.
With a last breakfast on the clifftop, say goodbye to Southern Ocean Lodge and Kangaroo Island today as you are driven to the airport for a five-hour flight to Sydney. When you land in Sydney you'll be met by another of our ground team and driven in a private transfer two-and-a-half-hours out of Sydney, into the Wolgan Valley. Here you'll be staying at Wolgan Valley, a luxurious lodge set in 7,000 acres of private conservancy in the Great Dividing Range, near the famous Blue Mountains.
This afternoon, settle into your surroundings and enjoy a guided tour through the stables to meet some of the resident horses and help feed them. You could even take your new horse friends out for a ride on a scenic hack. Then, head back to the lodge for dinner with a view.
DAY 9
Walking Around Wolgan
After breakfast this morning join the resident field guide for the morning Crane Creek nature walk. Learn about the natural plant and animal resources of the valley as you walk, and hear about some of their uses for the early settlers. As well as flora and fauna on the ground you'll also have plenty of opportunity for bird watching and with the help of the guide, can get your bearings in the lodge's vast grounds. After around two hours, head back to the lodge for a rest and lunch before this afternoon's cultural heritage tour. During the tour guide will take you to visit the nearby Heritage Homestead and Kitchen Garden which date back to 1832. As you walk through this fascinating and lovingly restored historic area you will enjoy stories of a past life and get a glimpse into the trying conditions that early Australian settlers faced here. Learn about the innovative building practices developed by pioneer settlers and see the gardens where they grew their crops, now re-established to supply the lodge kitchen. You can also enjoy an afternoon 4x4 wildlife safari with a stop to watch the sunset with a sundowner drink before heading back to the lodge.
Finish your day at the Terrace Lounge with a drink by the open fireplace and then dinner on the terrace.
Spend this morning with the lodge's dedicated conservation team and learn about the ecology of the Blue Mountains. Get your hands dirty and help the team with various important conservation projects such as tree planting, wildlife surveys, testing of water quality, habitat assessments, feral animal monitoring and wombat surveys. As well as helping to make a real impact to the protection of the area's wildlife and their habitats, you'll get a good insight into Australia's native flora and fauna too. After your hands on hard work this morning we have left this afternoon free for you to spend relaxing at the lodge, perhaps going for a self-guided stroll or just enjoying the views with a glass of wine. You can pay a visit to a nearby glow worm tunnel and see them light it up, or go mountain biking through the vast and varied terrain around the lodge.
Later this evening you will join a night sky and stargazing focused tour. The remote location of the reserve provides a great opportunity to experience the southern sky free of light pollution and your guide will be able to point out numerous visible planets, stars and even our nearest neighbouring galaxies. To add to the evening there's even a bit of mythology and star lore from around the world thrown in.
After several days surrounded by greenery find your way to the big city today as you are privately transferred two and a half hours to your city centre hotel. Arriving in time for lunch and a quick wander around the iconic harbour you'll then head over to the base of the harbour bridge for the twilight bridge climb. A real once in a lifetime experience and the most amazing way to see the Opera House and the surrounding city, the bridge climb is one of our favourite Australian activities. Kitted up in all the gear you'll ascend the arch of the bridge as the sun sets and arrive at the top just in time to see the light fade and the city lights tart to twinkle - a truly spellbinding sight.
Having made your way down from the bridge, continue the evening of special experiences with dinner at the Opera House restaurant - we can book in advance to ensure you don't miss out on a table.For those without a head for heights, we can arrange for you to head over to Bondi to watch the surfers, walk the iconic coastal trail to Coogee or stroll through the Botanical Gardens to Mrs Macquarie's Chair.
It might have been a short and sweet visit but today you'll leave Sydney behind and head for the more tropical surroundings of Lord Howe Island. A driver will meet you at your hotel and take you to the airport where you'll catch a direct two-hour flight to the island. Once landed, meet your driver and head to the beautiful Capella Lodge. Overlooking the totally secluded Lovers Bay and surrounded by verdant palms and dramatic mountainous peaks this is a little patch of paradise and the perfect place to spend a few days relaxing in a sunny haze. Start as you mean to go on here with a dip in the Pacific Ocean and a few hours catching some rays on the soft sandy beach before dinner. Head down to Neds Beach and you can feed the fish that come in to the shallows.
DAYS 13 & 14
Sun, Sea and Sand
After a busy trip spent adventuring and exploring, the next two days are your time to sit back and take it easy. Apart from dipping in and out of the pool and the sea and getting sand between your toes as you stroll along the beach, there are several beautiful walks to take around the lodge. Starting from Ned's Beach the three-hour walk up to Kim's Lookout is one of the most popular thanks to the spectacular views it offers along the spine of the Island's mountain ridge as well as over the lagoon. You'll also spot red-tailed tropic birds flying overhead and calling from the surrounding treetops as you walk. If you're after aquatic activities, then you can snorkel on the southernmost coral reef in the world and spot some of the 500 species of fish and 90 species of coral found here, or join a glass-bottom boat tour of the lagoon and Marine Park. Experienced divers should take a dive trip out to Balls Pyramid to witness the 550-metre spearhead of grey basalt that appears to explode out of the ocean. As well as its scenery, Capella Lodge is also famous for its food and wine, and we suggest you take full advantage of everything on offer. From breakfasts overlooking the ocean to gourmet picnic lunches, and dinners that begin with canapes and cocktails at sunset, you'll leave with fond memories of every meal.
Make the most of the last of your beach time today as you spend the morning in the sea or curled up in the shade of a tree with a good book. After a fresh seafood lunch complimented by a large glass of wine, meet a driver to make the journey to the airport. You'll then catch a direct two-hour flight back to Sydney.
Having been collected from the airport and dropped at your hotel, the evening begins as you head out for dinner. We will reserve a table at one of our favourite restaurants so you can head straight there and settle in for a night of delicious food and consequent bar hopping - our detailed destination Dossier will come in particularly handy here. Or swap wining and dining for a more cultural evening spent watching an opera at the Opera House.
After your flying visit before Lord Howe Island we have included a full day in Sydney today, so that you can really get to grips with what makes this sunny, cosmopolitan city tick. You'll be met by a private local tour guide at your hotel and taken for a full day of exploring in a private car. Start with the historic Rocks precinct and then Circular Quay, the Opera House and Mrs Macquarie's Chair viewpoint in the Botanical Gardens. Then, continue your tour through Woolloomooloo, Kings Cross and into Rushcutters Bay, where you'll stop for lunch at the yacht club.
After lunch, head over to Darling Point, one of Sydney's most affluent suburbs and then on to Bondi Beach. Here you will have some time to soak up the atmosphere of this beachside Mecca before getting back in the car and returning to the city.
Arriving at Darling Harbour you can then board a yacht for a two-hour cruise around Sydney Harbour.
Complete with afternoon tea you'll sail across the waters of what is one of the most beautiful harbours in the world. You might like to stay around the harbour after the cruise for dinner, or venture elsewhere, either way we can happily book a table for you.
As it's your last morning in Australia we have left it free for you to spend at your leisure, perhaps stocking up on goodies to take home, or simply enjoying a leisurely last holiday brunch in one of your new favourite Sydney spots.
This afternoon, meet your driver at your hotel and head to the airport to catch your flight home. As with on the way you'll connect in either Perth, Asia or the Middle East and are looking at around a 23 hour round trip, landing back in London the following day.
A Rough Idea of Price
Dependent on season, accommodation and activities
The estimated cost for this trip is £9,470 to £10,465 per person. The final cost of the trip depends on the way we tailor it especially for you. The final cost varies according to several factors, which include the level of service, length of trip and advance booking time. The exact price will be provided on your personalised quote. The average price for this trip is £9,970 per person.
A few of the benefits of travelling with us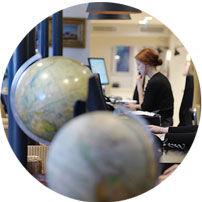 Get in touch
Our experts have the inside track on the destinations they sell and will tailor-make a holiday to your unique requirements.
Contact one of our Australia specialists