Itinerary Highlights
From Sydney's cool lifestyle to the splendour and stunning landscapes of the Red Centre
Explore the Flinders Ranges and see the sun rise on Ayers Rock
A road trip with kangaroos, opal miners, deserts, remote villages and a bottle Coopers Pale Ale at your rest stops
Access to the airline's lounge at your departure airport, car and GPS, and local Concierge are included
Contact one of our Australia specialists + 44 (0) 20 3958 6120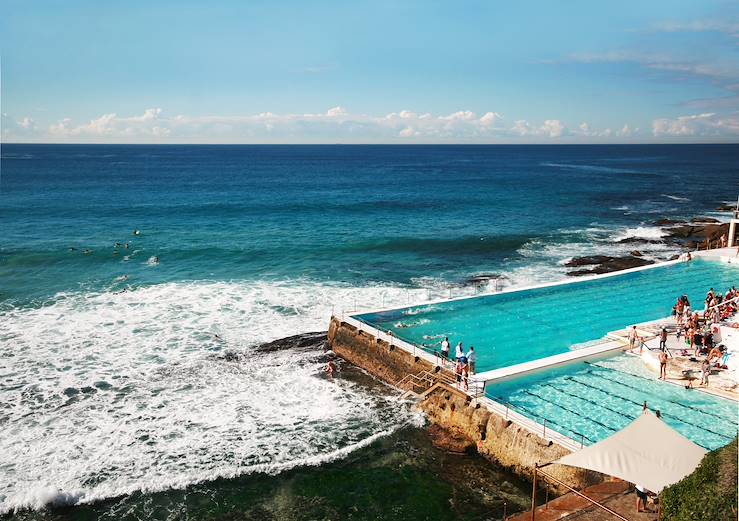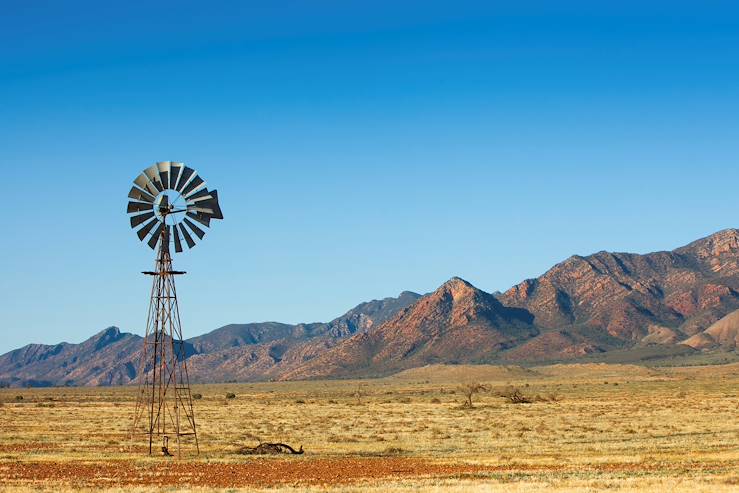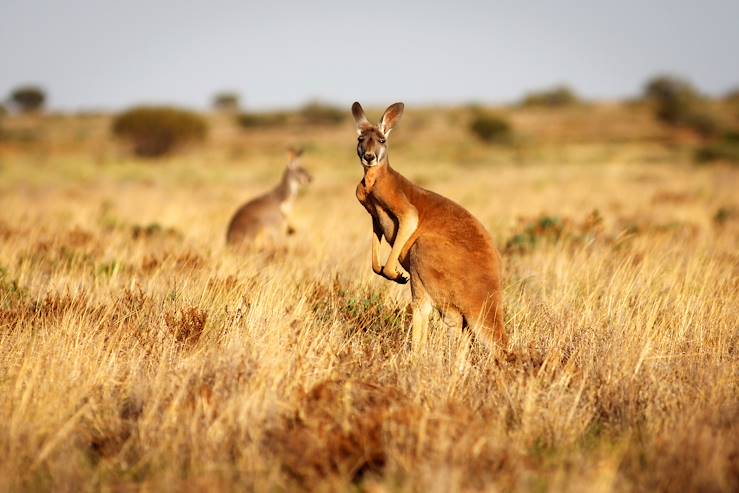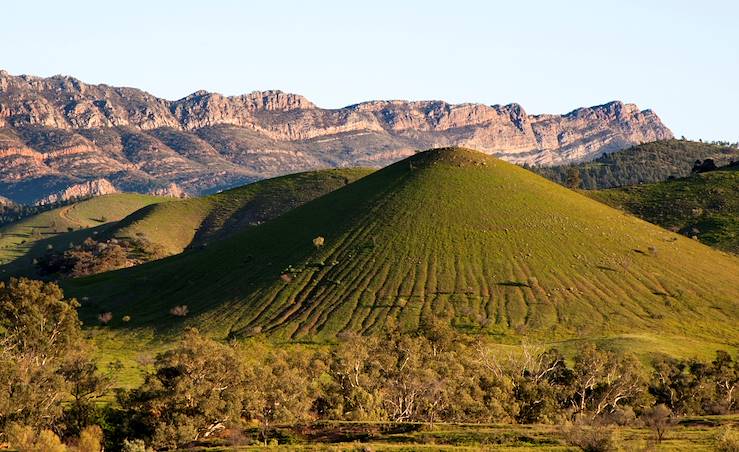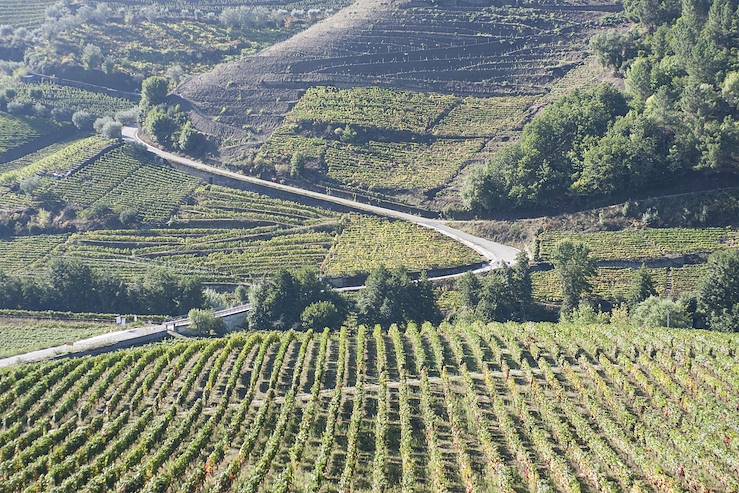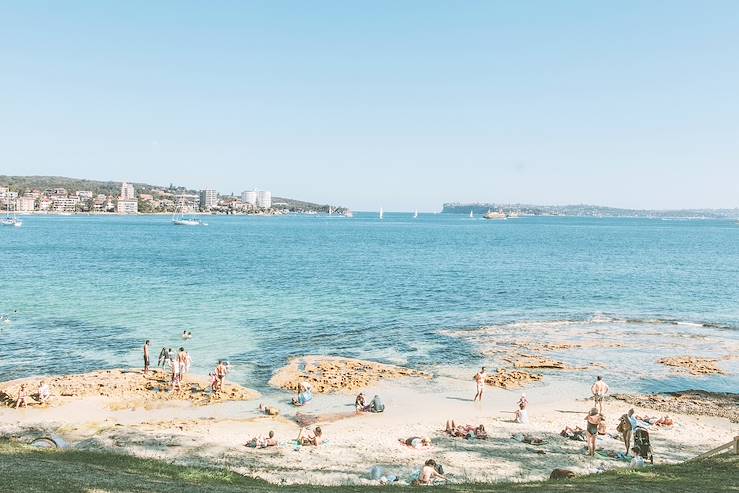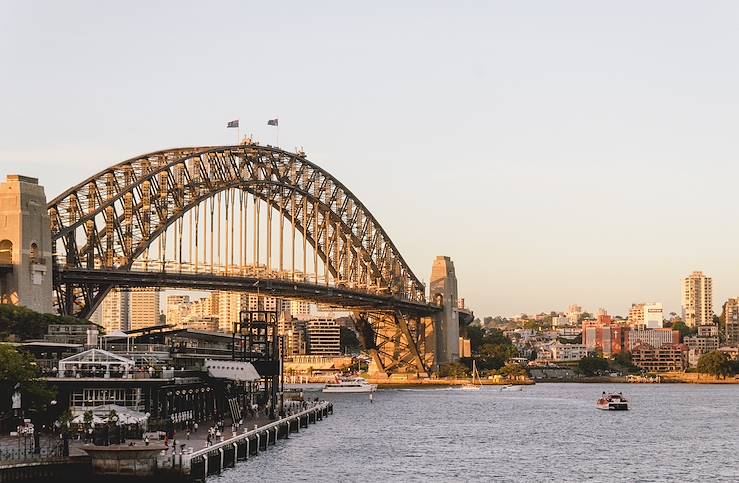 Sydney and the Outback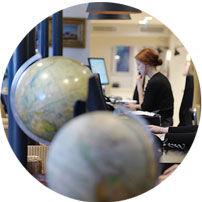 Let's get down to business. You'll land in
Sydney
, one of the most amazing cities in the world, with its bay, British heritage, beaches, surfing, and a relaxed Australian way of life, which you will really get to experience. You'll soon be taken in. You'll then take a short flight to the
Flinders Ranges
, where the Outback is not yet stark, but is bright, colourful, hot and home to many kangaroos. It's an unforgettable experience. Continue on to
Marree
and then
Coober Pedy
; the open road and opal history make this a real Australian adventure. Then it's off to
Ayers Rock
which, along with the Sydney Opera House, is undoubtedly the first thing that comes to mind when you think of Australia.
It's an emotional experience to actually see it in real life, and the light effects are just stunning. You'll continue through central Australia, among the desert, dust, and rugged mountains. Suddenly, you'll get to the enormous, breathtaking Kings Canyon and the cover of vegetation that lies at the bottom. Next is Alice Springs, the city that came about all because of the telegraph station. You'll catch a plane back to Sydney and spend one last night watching the lights twinkle on the bay. This is where you will truly realise the scope, richness, and contrasts of your journey through Australia.


Your trip
Two flights and a journey in a 4x4. You may be travelling around much of the country, but it will be manageable as you'll be provided with a suitable vehicle and will be driving on well-maintained roads. You'll also drive on the left, which makes things much easier. Besides, driving in Australia is epic. Well, the sheer size of the country is epic, to be more precise. It just adds that something extra to the journey. In Sydney, you'll stay in two hotels with two very different atmospheres; one when you arrive, and the other just before you leave. There's nothing boring about this trip. There's not a huge variety of hotels in the Outback, but you are guaranteed to be very comfortable and become immersed in a real travelling atmosphere. You'll never forget the historic Marree Hotel or your underground room in Coober Pedy. Your itinerary to the heart of the Red Centre is designed to perfection. The landmarks are worthwhile in themselves, but we offer a few extras that may allow you to better understand them, or see them from a different perspective, including: Sydney like a Sydneysider, and the delights of the bush in Alice Springs. If, along this long way, there are any setbacks of you have a last-minute request, you can contact our local Concierge for assistance: it's their job to expect the unexpected.

Route
Everything is 100% tailored to you
Transfer and three-night stay in a small, simple and unassuming family hotel in the heart of Paddington. The hotel is has a laidback atmosphere. In the courtyard, there's a swimming pool. After your flight and when you return from your day trips, you can enjoy a nice, relaxing swim. The house loans bikes to guests and is also equipped with a gym. Breakfast sets you up for the day ahead.
With its terraced, Victorian houses - some are even Georgian - Paddington has a retro feel that inevitably attracts young workers in search of quality of life. So cafes, restaurants, shops and art galleries were opened here, and the neighbourhood discovered a trendy atmosphere here that now defines its inhabitants. Next door, Potts Point has the same feel. King's Cross is an area with a vibrant nightlife on its two main streets. A stroll through Rushcutters Bay Park leads to one of Sydney's most beautiful marinas.
Option - Sydney like a local.

Sydney life centres around the water - the harbour and the ocean. From Circular Quay, you'll sail through the harbour which is an incredible experience not to be missed. You can't miss a walk along the sands of Bondi and Bronte beaches, connected by a scenic path. Whether you're a beginner or experienced surfer, you must try out the waves here, or try your hand at skimboarding. The Sydney Fish Market, which is the third largest in the world, offers some of the best fish in the ocean on its beds of ice; many small restaurants come here to turn fresh fish into mouthwatering dishes. Immerse yourself in the CBD's high-rise architecture or stroll through the Royal Botanic Gardens, Australia's oldest scientific institution. It's a wonderful place to explore on foot; the British-style gardens, combined with its plant conservation and acclimatisation processes, have created a living national treasure. At the Museum of Contemporary Art, you can explore works by Emily Kane Kngwarreye, Fiona Foley and Peter Kennedy, among many others. As evening falls, you'll see that whether it's beer or wine, burger or Balmain bug, small coffee or big techno club, Sydney has something to offer at night.
Option - Climbing the Harbour Bridge.

DAY 6
Sydney - Adelaide - Wilpena Pound
Transfer to the airport and flight to Adelaide. Pick up your hire car and drive to Wilpena Pound (290 miles), located in the Ikara-Flinders Ranges National Park. Spend two nights in the only lodge in the area. The accommodation is very comfortable, with a clean and pleasant appearance. Relax in the pool, eat in the Outback-style restaurant, head to the stylish bar to quench your thirst, or sit on the lawn to mingle with the kangaroos. Wilpena Pound treats water on-site and has a commitment to using solar electricity, ensuring power control, and following sustainable management practices.
The landscape is 800 million years old. Wilpena's natural amphitheatre is part of the Flinders Ranges, which stretch from Fort Pirie to Lake Callabonna. The bowl has a slight incline and is bordered by a continuous circle of mountains. It's both gentle and majestic. Because of its aridity, the site captures stray moisture, giving it a varied vegetation. The area is home to red and grey kangaroos, yellow-footed rock-wallabies and emus. Wilpena Pound has a certain cultural significance for the Adnyamathanha people and remains so in various ways. It is a haven for hikers or mountain bikers, who find spectacular and well-signposted routes suitable for everyone. Wilpena Pound is one of Australia's finest bush experiences.
DAY 8
Wilpena Pound - Marree
Drive to Marree (200 miles), a small desert town in the Far West, which was once renowned for its cattle market and is now known for horse racing. Overnight stay in a hotel in the town. The historic building, which has an old-fashioned facade with a veranda, looks good for its 100 years. The hotel is simple and has an easy-going vibe. There are three dining rooms, unless you prefer to enjoy barbecues in the beer garden, around the pool. The atmosphere is warm and friendly. Nearby Marree is Lake Eyre, Australia's largest salt lake, home to pelicans and banded stilts.
DAYS 9 & 10
Marree - Coober Pedy
Drive to Coober Pedy (230 miles) via William Creek, a typical bush town where you can fill up on fuel and find one of the most remote pubs in the world, the William Creek Hotel. In Coober Pedy, you'll spend two nights in a modern hotel. Your bedroom is underground, giving you the unusual experience of a true dug-out. The sizeable, well-ventilated and well-appointed rooms and the reassuring layer of mother earth surrounding you will ensure you get a good night's sleep. The restaurant has a simple but delicious menu, as does the bar.
DAY 11
Coober Pedy - Ayers Rock
Drive to Ayers Rock (450 miles). Spend two nights at the entrance to Uluru-Kata Tjuta National Park. It's a contemporary hotel with bedrooms that overlook a garden shaded by eucalyptus trees. Outside, there's a nice pool, and the restaurant's outdoor seating allows you to eat under the vast night sky. The hotel's art collection adds some welcome touches of sophistication.
No doubt this is one of the journey's main goals. Uluru/Ayers Rock is as recognisable as the pyramids of Egypt. Isolated on the flat plains, this compact mountain island, which is nearly 1,150ft high, is a natural, iconic landmark of Australia. Whilst you're there, you'll learn about its geology, flora and fauna. At the park's cultural centre, you'll discover how significant it is to the culture of the Anangu aboriginals. Above all, you'll be enchanted by the changing colours at dawn and dusk. The Red Centre is ablaze; it's unforgettable.
Option - bush tucker adventure, flavours of the Outback.

DAY 14
Kings Canyon - Alice Springs
Drive to Alice Springs (125 miles). When you arrive, why not visit Desert Park, the Olive Pink Botanic Garden, or the Reptile Centre? This is where flora and fauna from dryland areas are kept. The galleries in the town display modern Aboriginal art. Spend the night in a contemporary hotel on the Todd River. It has a garden with a beautiful swimming pool, a gym and a sauna - much needed facilities at this point in your journey! The rooms are good quality and simple, and are very well-appointed. There's a bistro and a pan-Asian restaurant.
DAYS 15 & 16
Alice Springs - Sydney
Return the hire car to the airport and fly to Sydney. Transfer. Overnight stay in The Rocks, Sydney's old town. Your hotel overlooks the bay, Opera House, and Harbour Bridge. The hotel is tasteful and modern. You've now changed from a cosy space to a luxurious space. Comfort is found in the hotel's attention to detail, on-point professionalism and a homely spirit. The main restaurant is one of the city's leading restaurants, serving up inventive and cultured Australian cuisine. The bar is a quiet, and somewhere lovely to relax come evening. Wellness begins with the indoor swimming pool, gym, Jacuzzi and sundeck, and continues at the spa, which has updated the best traditional treatments from the Far East. Lying somewhere between the starkness of the bush and the chicness of Europe, this part of New South Wales is very stylish.


A la carte
Sydney with an expert guide
Go on a walk to experience Sydney with the guidance of an expert who knows the city like the back of their hand, and will tailor the experience to suit your interests. Whether you want to explore the city streets, green parks or numerous beaches, there's something for everybody, and you can pick up tips for the rest of your journey.
Option


Climbing the Harbour Bridge - Sydney
An exciting experience in the footsteps of Paul Hogan of 'Crocodile Dundee', who worked as a painter on the Bridge: the Harbour Bridge climb takes you 440ft above the bay. You'll get an adrenaline rush and an emotional rush when you see the view over Sydney. You'll be accompanied by a guide and all equipment (suit, harness, etc.) is provided.
Option - Half day


Bush tucker adventure, flavours of the Outback - Ayers Rock
The term 'bush tucker' refers to bush food, which is traditional Aboriginal food. Finding the food to make your next meal requires both knowledge and skill. You'll explore and sample bush tucker with a guide. It is full of lovely surprises and is a wonderful introduction to the culture of the first Australians.
Option



Option


On return, we take care of returning the router, so that it can be recycled.
Option


With a few extra days - New Zealand
Although often overlooked in favour of Australia, New Zealand is a magnificent country and absolutely worth a visit. New Zealand has amazing wildlife, which is carefully preserved and promoted. The country is up-to-date with major international trends, while maintaining a strong link to its Maori origins. So, while you're there, head to North Island and South Island.
Option
A Rough Idea of Price
Dependent on season, accommodation and activities
The estimated cost for this trip is£6,600 to £8,600 per person. and the final cost of the trip depends on the way we tailor it especially for you. The final cost will vary according to several factors, including the level of service, length of trip and advance booking time. The exact price will be provided on your personalised quote. The average price for this trip is £7300 per person.
International and domestic flights with a scheduled airline
Airline taxes and fuel surcharge
Access to the lounge at your departure airport
Private transfers
Three-night stay in Sydney at the Arts Hotel in a double room, room only
Ten-day car hire in Adelaide
You'll have access to our additional services, including our local Concierge
Two-night stay in Wilpena Pound at the Wilpena Pound Resort in a double room with breakfast
Overnight stay in Marree at the Marree Hotel in a double room with breakfast
Two-night stay at Coober Pedy at the Desert Cave Hotel in a double room, room only
Two-night stay in Ayers Rock at the Desert Gardens in a double room, room only
Overnight stay in Kings Canyon at Kings Canyon Resort in a double room, room only
Overnight stay in Alice Springs, Double Tree, in a double room, room only
Overnight stay in Sydney at the Shangri-La in a double room, room only
Our local Concierge service
A few of the benefits of travelling with us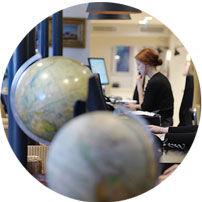 Get in touch
Our experts have the inside track on the destinations they sell and will tailor-make a holiday to your unique requirements.
Contact one of our Australia specialists