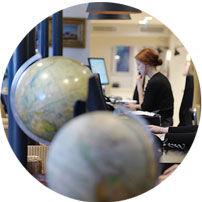 The Mediterranean coast – also known as the Turquoise coast – stretches for over 990 miles, marking the very southern end of Turkey. Along its sun-drenched shores lie untouched landscapes, picturesque architecture and a wealth of archaeological treasures. In between the Taurus Mountains and the clear sea, Mediterranean coast holidays offer a thousand coves, cliffs, and beaches hemmed with rich and fragrant greenery.
Lay back and swim on the lazy shores or, to delve into the history of Turkey, visit the ancient site of Patara, the Ottoman centre of Antalya and the castle village of Kalekoy. To see the coastline from a different perspective, take a cruise on a gulet (a traditional sailing boat) and spend a day drifting along the waters and soaking up the fresh sea air.
Regions Turkey
Discover more 100% tailor-made holiday ideas
A few of the benefits of travelling with us
What our clients say about us
Customer reviews Turkey (1 reviews)
5/5
All in all we had a great time and it was pitched well, so thanks for all your hard work. All the contact with London and the fixer in Istanbul were positive and helpful, we were met and guided and driven everywhere and felt safe and looked after the whole time, so thanks again, it was really appreciated.

The food was good everywhere and service was mostly excellent.
Turkey Guide
Practical advice, client testimonials and inspiration to help you prepare for your holiday
Contact one of our Turkey specialists