As you'd imagine, there are plenty of highlights in a country as huge as Brazil, but if we were asked to cherry-pick one particular highlight, it would be planasub.
SNORKELLING MEETS WAKEBOARDING, BRAZILIAN STYLE
Introducing a watersport somewhere between snorkelling and wakeboarding and about the most fun you can have with your swimmers on. The spiritual home of planasub is the archipelago of Fernando de Noronha, a UNESCO Natural Heritage site consisting of 21 small volcanic islands off the coast of Northern Brazil. Only the largest island, also called Fernando, is inhabited, and visitor numbers are strictly controlled to help preserve the pristine environment. Offshore, things are even better, as the island's waters are a Maritime National Park famed for their incredible - sometimes 50 metre - visibility.
'DIVING' WITH DOLPHINS
This just happens to be the perfect place for some planasub. So, what's the deal? Well, a speedboat heads along at a gentle pace with four or five ropes of differing lengths of the back. Attached to said ropes are small plastic trays like see-through boogie boards. The planasubbers, wearing mask and snorkel, grip on to the tray and glide along on the surface, looking down at the wonderful marine life below, and by tipping the front, can dive down James Bond style for as long as they can hold their breath. It's brilliant fun, completely original, and if you're lucky one of the islands' resident pods of dolphins might come along for the ride.
Itinerary Ideas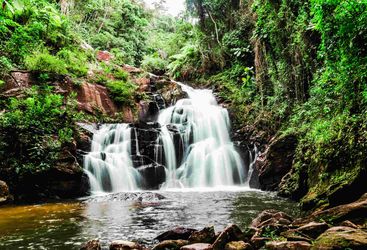 Best for: Couples, Honeymoons, Families, Groups and Solo Travellers
Undiscovered Brazil
A country the size of a continent, Brazil has so much to offer. This 12-day itinerary is one for the true aficionados who can't get enough of...
12 Days
From £4,975pp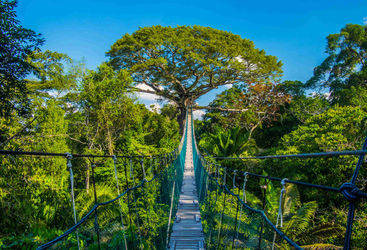 Best for: Couples and Sabbatical Goers
A Luxury Nature Sabbatical in Brazil
Brazil's biodiversity is legendary in scope, this most captivating of countries is a treasure-trove of natural wonders. Spend five weeks experiencing...
37 Days
Places to Stay in North East Brazil
At Your Service
We rarely boast about our service but we believe it's what sets us apart and makes us truly original, so please forgive this moment of unabashed self-promotion.
Start creating your tailored trip today
Our thoughtful experts are ready with ideas, inspiration and advice for your next journey.
Working with you we'll craft an unforgettable trip and tailored itinerary.
We're here to help with everything while you're away from the smallest to the biggest request.
Ollie is our 'Planasub' expert and as a seasoned traveller has the inside track on the most memorable adventures.