Itinerary Highlights
Living Rio's vibrant energy, hippie chic in Buzios
The majestic sight of Iguacu Falls
Family-friendly hotels overlooking Ipanema Bay, the heart of the rainforest, or the ocean
Direct flights, private guides, bicycles and football, local Concierge and all our usual additional services
Contact one of our Brazil specialists + 44 (0) 20 3958 6120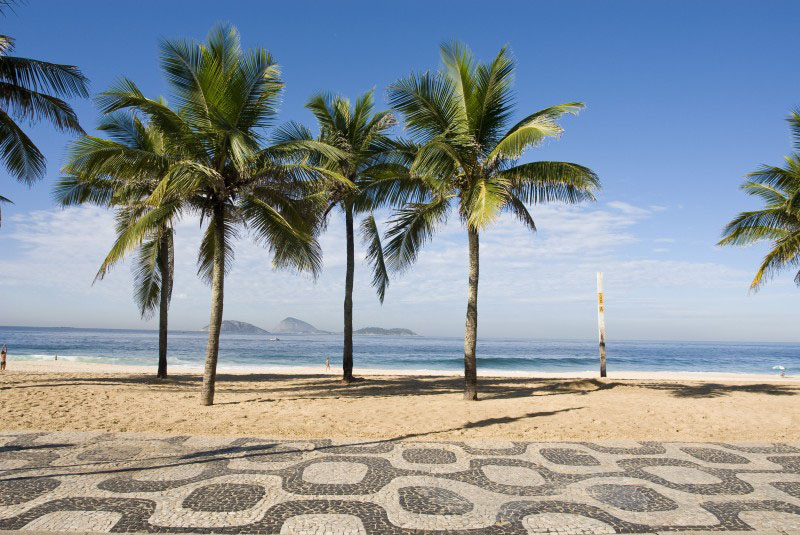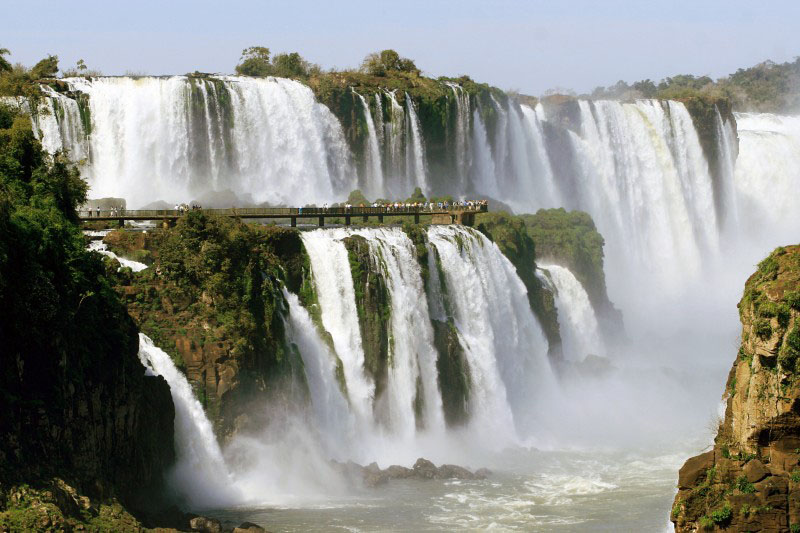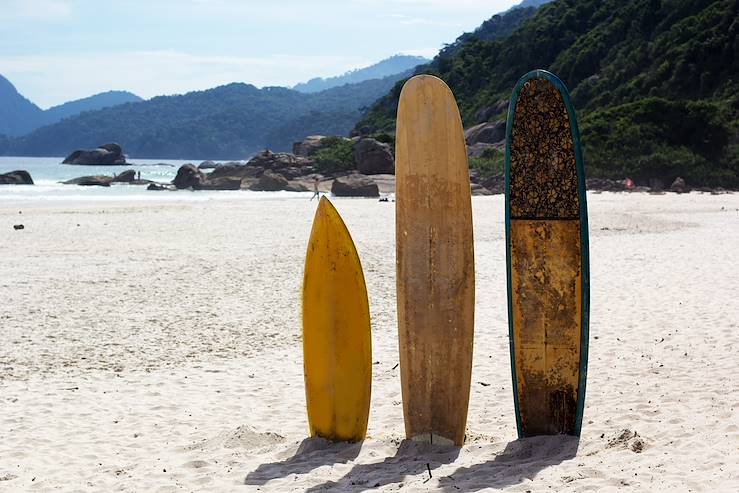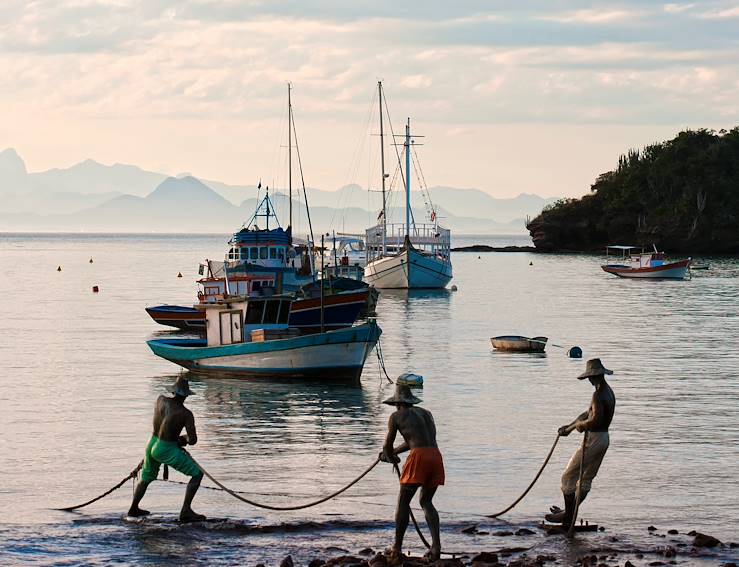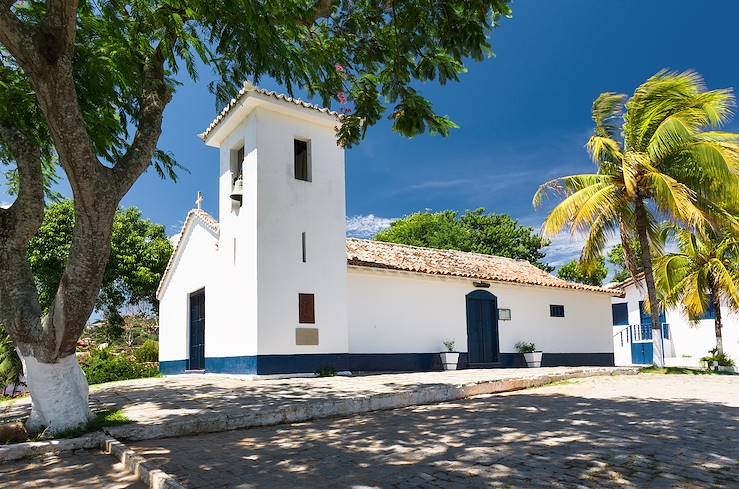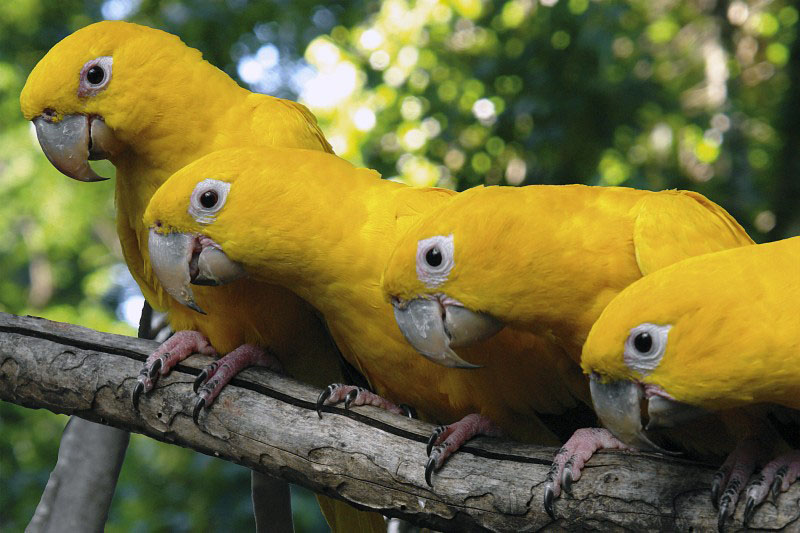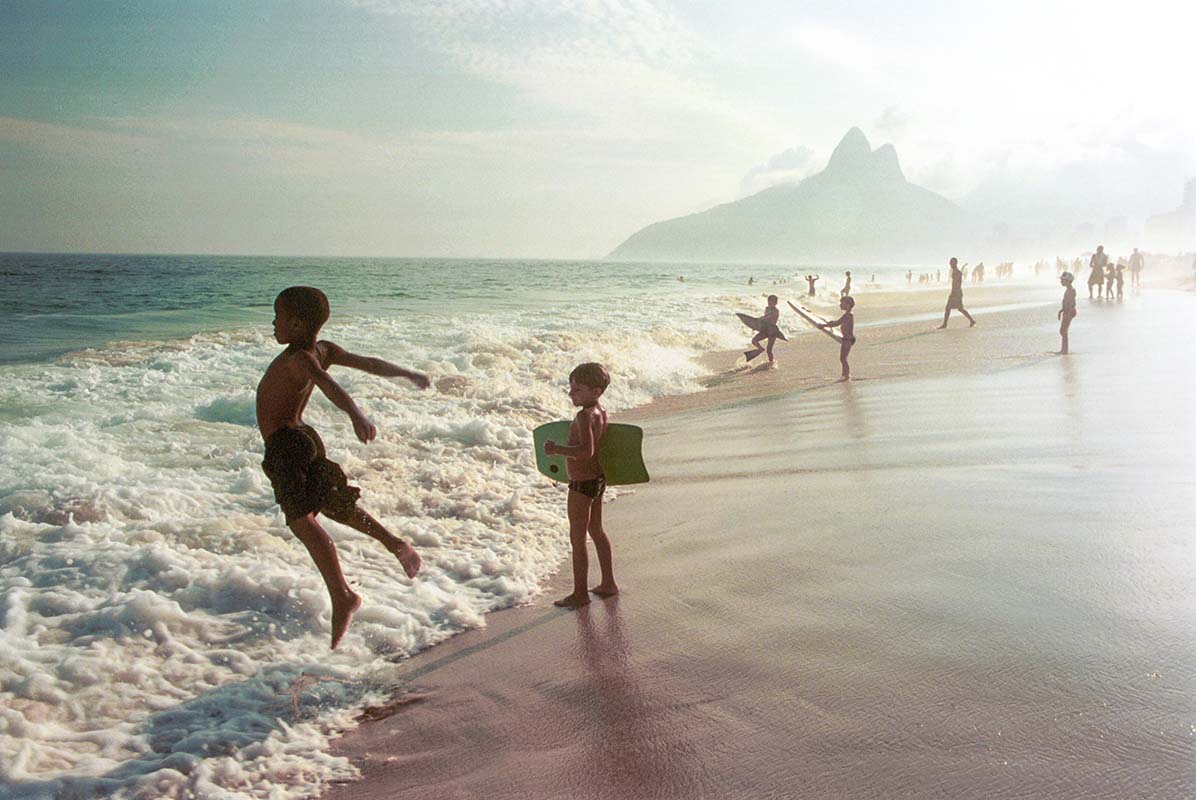 HELLO, BRAZIL AS A FAMILY Your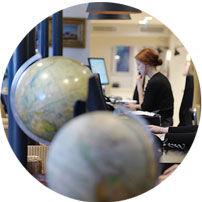 journey begins in
Rio
, a megalopolis surrounded by beaches and forests, whose energy entices both children and parents. The Sugarloaf Mountain, Christ the Redeemer on the Corcovado, the most beautiful bay in the world, Ipanema and bossa nova, football: so many iconic Brazilian experiences to discover as a family. In this Rio itinerary, we have included an
arty walk on Santa Teresa hill
with one of its inhabitants, who will guide you through its cobblestone alleys, and to its artists' workshops; a
bike ride along Rio's legendary beaches
, and a 'local'
football match
on the beaches of Ipanema. Then, head to where Brazil, Argentina and Paraguay meet: the
Iguacu Falls
, which first announce their presence by their deafening rumbling.
Iguacu means 'great waters' in the Guarani language, and these giant waterfalls descend over 260ft. There are 275 waterfalls in total, pouring into streams that bubble and throw up a rainbow of spray in the sunshine - 1,320,000 gallons of water per second pour down: it's truly spectacular. After watching a true force of nature, enjoy a gentler pace of life in Buzios, a former fishing port made famous in 1964 by Brigitte Bardot who lived there for a few months and walked barefoot in the sand. She found that the coves of Armacao and its colourful little houses were a tropical replica of St. Tropez, and helpe created the most glamorous destination in Brazil. Her time here has left a bronze statue of BB, wearing jeans and a striped long-sleeved shirt, a promenade dedicated to her, and a lively atmosphere in the many beach bars. On the subject of beaches, there are about 20 in total that you can reach by scooter or beach buggy, and characterised by a gentle hippie chic, with an alluringly relaxed and friendly atmosphere. Notice to parents: most of the beaches are supervised and well-equipped, a joy for young and older children alike.
Logistics - We provide direct flights, private transfers, a flexible pace and family-friendly accommodation - there are activities for teenagers, a swimming pool, or a babysitting service on request. Not forgetting the assistance of our Concierge in your destination to assist you along the way.


IN BRAZIL, YOU WILL LOVE
Cycling on the beach, in the shade of palm trees - playing football on the sand - diving into the pool - watching monkeys run on the cobblestones of Santa Teresa - climbing the stairs of many colours in Lappa - fruit juices of all colours - going from beach to beach by beach buggy - diving in mask and snorkel - cassava fries from stalls on the beach - hiking in the rainforest and in the middle of cocoa plantations - drinking from coconuts - the great Iguacu Falls - toucans and parrots, turtles and coatis - and brigadeiros: chocolate candies and made with concentrated milk; sooo good!
Route
Everything is 100% tailored to you
DAY 1
International flight to Rio
Direct flight. Overnight flight, arriving the next day.

Early arrival, private transfer and four nights' accommodation in an ideally located hotel with its 'feet' almost in the water. From the restaurant, the view of Rio Bay is spectacular. The spacious rooms are bright and tastefully decorated. The property has belonged to the same family for 40 years and the owners make every effort to meet their guests' wishes.
Three days on the spot allows you time to sample the life of Rio. Three days of discovery and relaxation on the beaches of Ipanema. Your itineraryincludes a visit to arty Santa Teresa, accompanied by one of its inhabitants who guides you through its cobblestone alleyways, where time seems to have stopped in the mid 20th century, and to its artists' workshops. Also included in the itinerary a half-day bike ride in the city with a private guide (bikes are picked up at and returned directly to the hotel - for your convenience) and a football session on the beaches of Ipanema, with a Brazilian instructor (and improvised teammates), and private guide.
Things to see and do - Visit the Museu de Arte Moderna, built in 1960 by Alfonso Eduardo Reidy, for its perfect architecture - shop for a bikini at Bumbum - chill on Ipanema - observe trends in contemporary art at the Anita Schwartz Gallery - see the Maracana Stadium and the huge concrete cone of Sao Sebastiao Cathedral, the twin temples of Rio - indulge in churrasco (grilled meat) and feijoada (bean stew)- shop in the bohemian district of Lapa: Portuguese houses in washed colours have been reinvented as second-hand clothes shops, vintage shops and antique galleries full of lovely mid-century Brazilian furniture - sip Amazonian fruit juice in the cool of a rear courtyard in Leblon, after an afternoon shopping.
DAYS 8 to 11
Iguacu - Buzios
Private transfer to the airport and return flight to Rio, then another private transfer to the beautiful seaside resort of Buzios, 124 miles to the east in the state of Rio. Accommodation for five nights in a beautiful white house with blue shutters and glazed painted tile facades in the historic centre of Buzios, a stone's throw from the church of Sant 'Ana and the beach. It looks a bit like Greece or Portugal but in the Tropics: Brazil, with a Mediterranean twist. In the spacious rooms, vintage furniture and the most comfortable bedding. In the garden, two pools, and lush vegetation.
A la carte
TIJUCA, A RIO FOREST
A walk accompanied by a private guide through Tijuca National Park. As beautiful as the ocean in front of it, Tijuca, the largest urban forest in the world, covers the hills that dominate the city, supplying it with water, fresh air and clouds. Just a couple of miles from Copacabana and Ipanema, Tijuca is a forest rich in hundreds of endemic plant species, a part of the world inhabited by monkeys, snakes and parrots. Follow a trail that leads to one of Rio's most spectacular peaks: Pedra Bonita. Along the way, you will discover reforestation plots and coffee farms. At 2275ft the view of the city is breathtaking.
Optional - Half-day


A VISIT TO CHRIST THE REDEEMER
What would Rio be without the Christ statue on Mount Corcovado? Still wonderful, but missing its signature. Since its inauguration in 1931, Christ the Redeemer, designed by French sculptor Paul Landowski, has become the absolute symbol of Rio. A cog train takes you through the rainforest of Tijuca to the famous statue that, with its head in the clouds, dominates the city, 2288ft above sea level. And on arrival, a knockout view of Rio and its bay, the Sugarloaf Mountain, Copacabana and Ipanema beaches.
Optional - Half-day
A Rough Idea of Price
Dependent on season, accommodation and activities
The estimated cost for this trip is £3,000 to £3,700 per person. The final cost of the trip depends on the way we tailor it especially for you. The final cost will vary according to several factors, including the level of service, length of trip and advance booking time. The exact price will be provided in your personalised quote. The average price for this trip is £3200 per person.
Scheduled international flights
Domestic flight Rio-Foz do Iguacu-Rio
Airline taxes and fuel surcharge
Private transfers airports/hotels/airports
The Rio-Buzios-Rio Private Transfer
The four nights in Rio de Janeiro, in double rooms, breakfast included
Two-night stay in Foz de Iguazu in double rooms, breakfast included
Five nights in Buzios, in double rooms, breakfast included
Half-day rental of bicycles in Rio (delivered to and picked up from the hotel), with a private guide
Football session with instructor on Ipanema Beach in Rio
The half-day discovery of arty Santa Teresa in Rio, in the company of a local
A half day discovering Iguazu Falls, on the Argentinean side (hence the spelling), with a private guide
A few of the benefits of travelling with us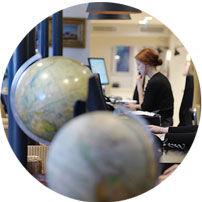 Get in touch
Our experts have the inside track on the destinations they sell and will tailor-make a holiday to your unique requirements.
Contact one of our Brazil specialists