Location:
North East Brazil
Pousada Maravilha has often been called Brazil's most exclusive and remote hotel, being the first to offer comfort and a certain degree of luxury in this largely forgotten island in the Atlantic.
Pousada Maravilha tries to operate in line with strict principals of environmental preservation, aiming to act in perfect harmony with nature. Because of this Pousada Maravilha has the extraordinary ability to mingle beautifully with the geography of the island.
Accommodation on the island of Fernando do Noronha is not quite as luxurious as that on the mainland, however Pousada Maravilha is by far the best option, and the remote location of the island simply spectacular. There are three suites and five bungalows, all decorated with dark wood and crisp white linens, and each bungalow has its own Japanese ofuro jacuzzi and terrace. A cosy ambience is felt everywhere and the excellent service is hard to be beaten with a phenomenal ratio of 46 staff to a maximum of 22 guests.
The food is delicious, and the menu is crammed full of fresh local ingredients. We recommend the five course tasting menu to have a bit of everything, and of course plenty of fish.
The archipelago of Fernando de Noronha consists of 21 small volcanic islands about 345km from the Brazilian mainland. The largest island (and confusingly shares the same name as the archipelago) and the only inhabited island, is home to 26 beaches with some ideal for surfing, others are more sheltered and perfect for swimming, snorkelling or just sunbathing. Due to the beautiful and rich marine ecosystem covering 70% of the archipelago, there are three scuba diving schools enabling you to explore the underwater life of turtles, dolphins and an abundance of colourful tropical fish. Guests can also explore the island by foot, with the useful aid of a guide to witness the islands' unforgettable scenery.
For those who are active at heart; windsurfing and sailing are also available. But for those who simply wish to relax and recline with a good book, stick to the infinity pool - this is the ultimate lost paradise.
Why We Love It

Pousada Maravilha is the only tourist accommodation to face the sea in the whole archipelago.
Ollie, Original Traveller
Itineraries that feature Pousada Maravilha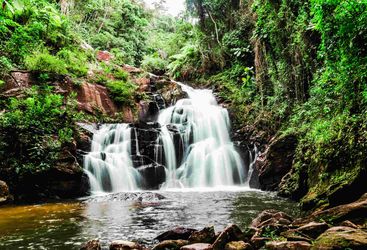 Best for: Couples, Honeymoons, Families, Groups and Solo Travellers
Undiscovered Brazil
A country the size of a continent, Brazil has so much to offer. This 12-day itinerary is one for the true aficionados who can't get enough of...
12 Days
From £4,975pp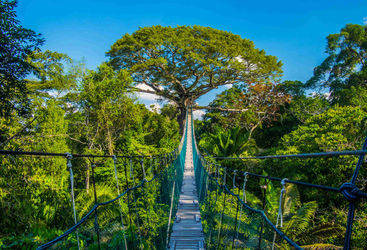 Best for: Couples and Sabbatical Goers
A Luxury Nature Sabbatical in Brazil
Brazil's biodiversity is legendary in scope, this most captivating of countries is a treasure-trove of natural wonders. Spend five weeks experiencing...
37 Days
Other Places to Stay in North East Brazil
At Your Service
We rarely boast about our service but we believe it's what sets us apart and makes us truly original, so please forgive this moment of unabashed self-promotion.
Start creating your tailored trip today
Our thoughtful experts are ready with ideas, inspiration and advice for your next journey.
Working with you we'll craft an unforgettable trip and tailored itinerary.
We're here to help with everything while you're away from the smallest to the biggest request.
Ollie is our 'Pousada Maravilha' expert and as a seasoned traveller has the inside track on the most memorable adventures.