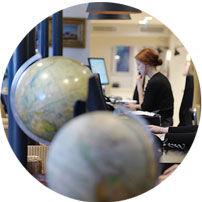 In a country where lavish displays of wealth have happened for centuries, luxury Russia holidays were always going to be something we could tailor-make. From the showy opulence of the tsarist palaces in and around St Petersburg to the ostentatious displays of wealth in latter-day Moscow, Russia is a country where money shouts, and we know how to elevate your holiday to oligarch level. Both St Petersburg and Moscow are home to high class hotels and restaurants we can recommend and book, but perhaps the cleverest spend will be on our expert guides to bring any exploration of these two intriguing cities vividly to life,
in the process offering insight into a country that can feel stubbornly enigmatic to those in the West. Throw in tickets to the ballet or opera, and private behind-the-scenes tours of the Kirov or the Hermitage, and your luxury Russia holidays will be at true (Peter or Katherine the) Great level.
Ideas
A few suggestions to get the holiday planning process started
Luxury Holidays by country
A few of the benefits of travelling with us
What our clients say about us
Russia customer reviews (2 reviews)
4.5/5
We had a fabulous time: all the planning and detail were worth it. I know I am a travel nerd but it (usually) pays off. This time it did. Thank you again for bearing with me. The guide in St Petersburg was especially good.
Russia Guide
Practical advice, client testimonials and inspiration to help you prepare for your holiday
Contact one of our Russia specialists