Itinerary Highlights
Enjoy the pleasures of a city break to St Petersburg - historic buildings, marble palaces, canals, museums and much more
Explore the imperial legacy of St Petersburg, and learn about its modern influences
Included in the itinerary: the city as it was originally, accompanied by a local guide, and a private visit to St Isaac's Cathedral!
Fast-track airport services, local Concierges and private transfers: all reasons to travel with us
Contact one of our Russia specialists + 44 (0) 20 3958 6120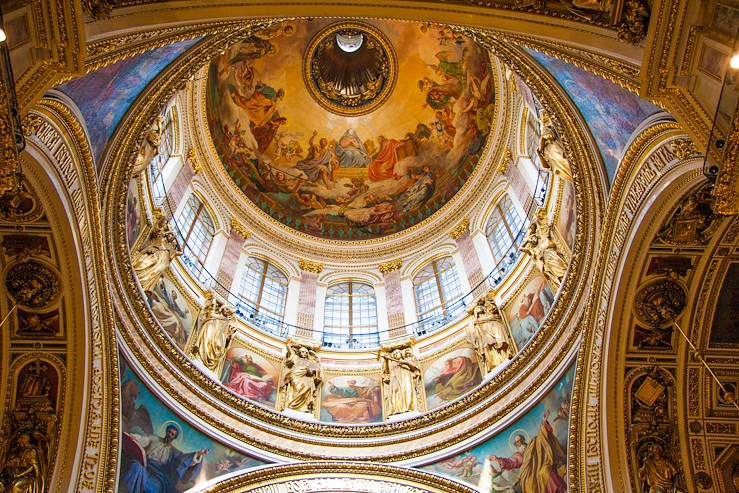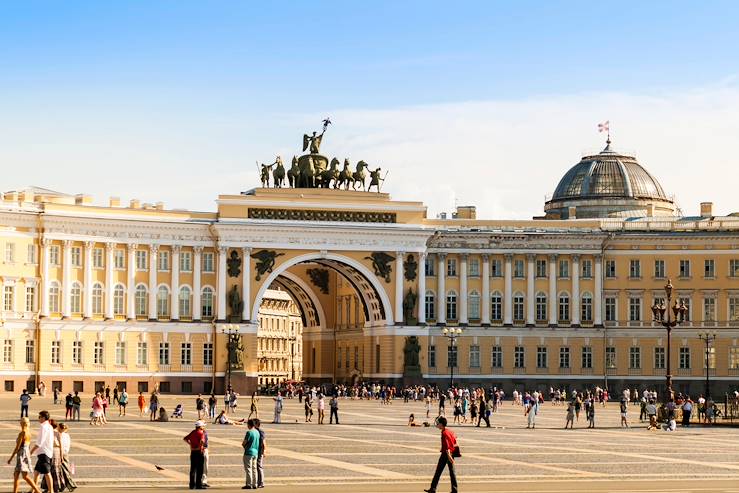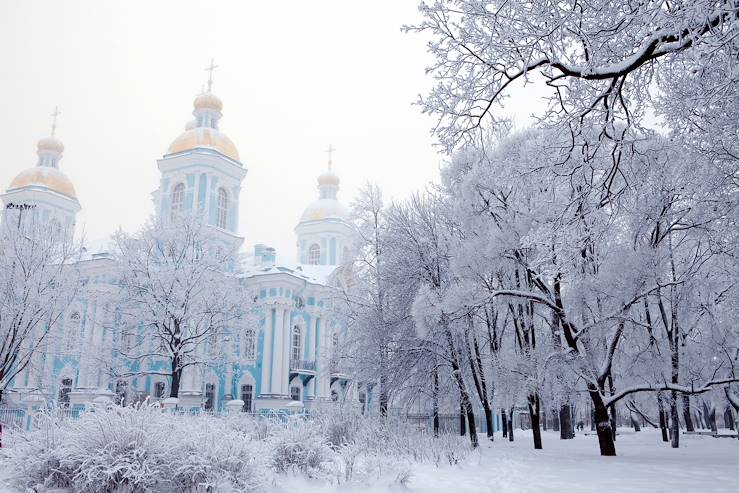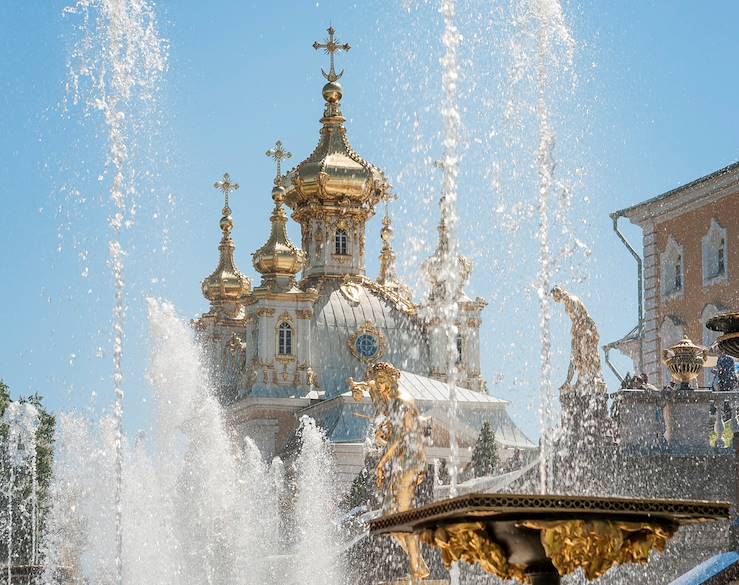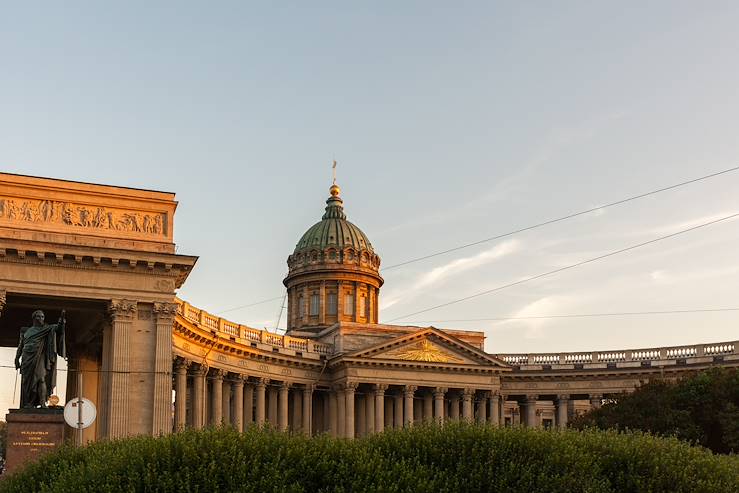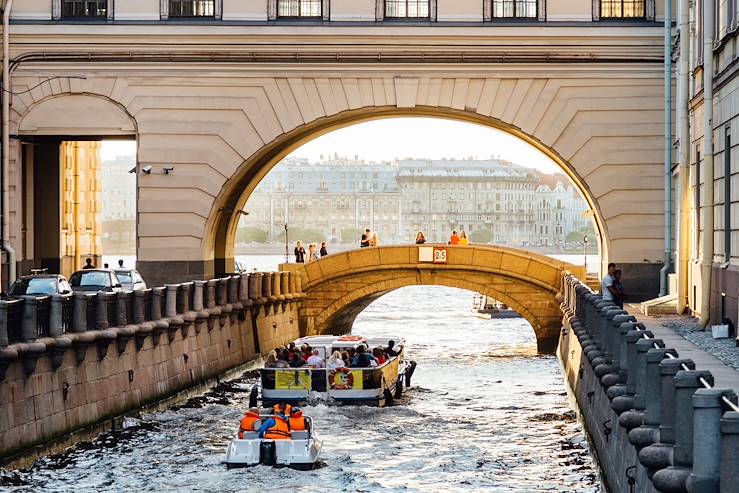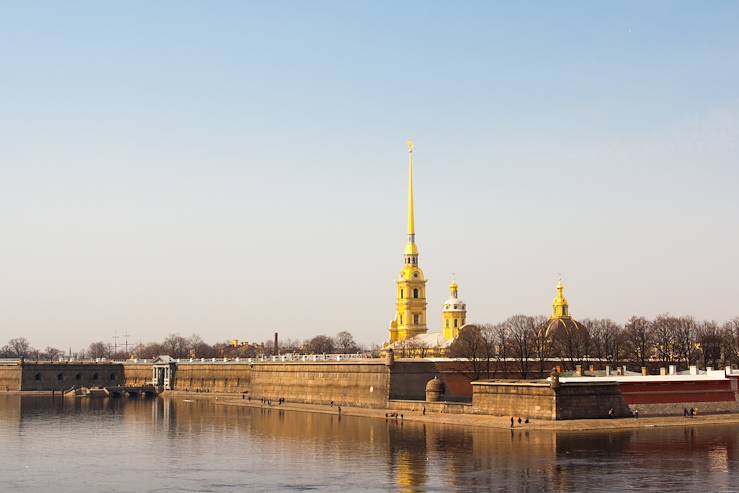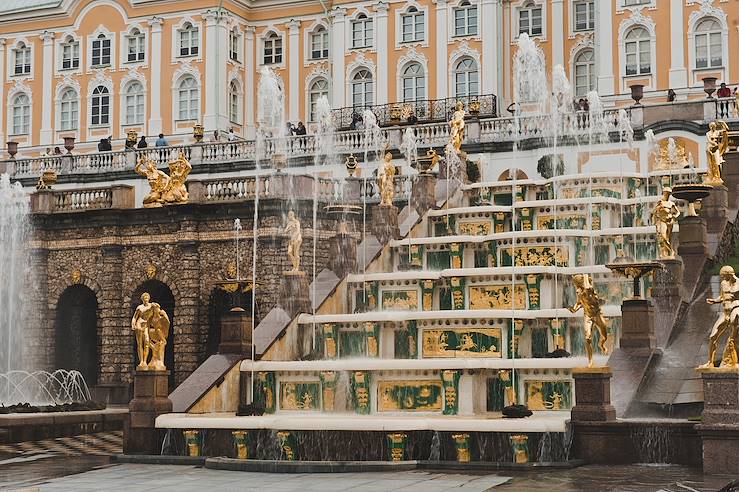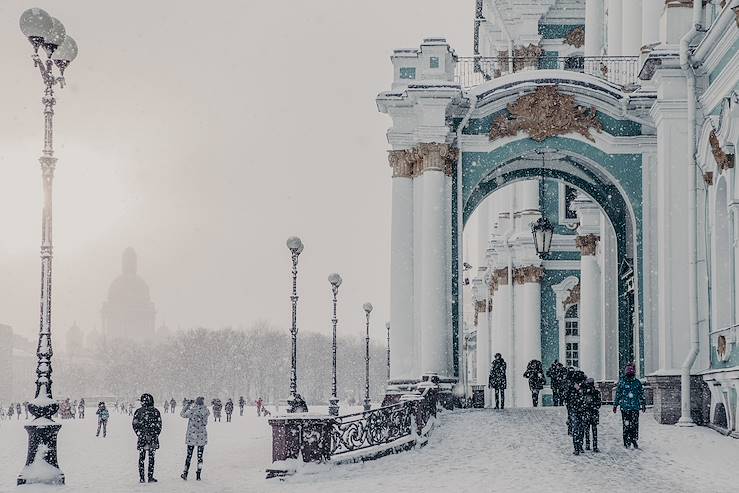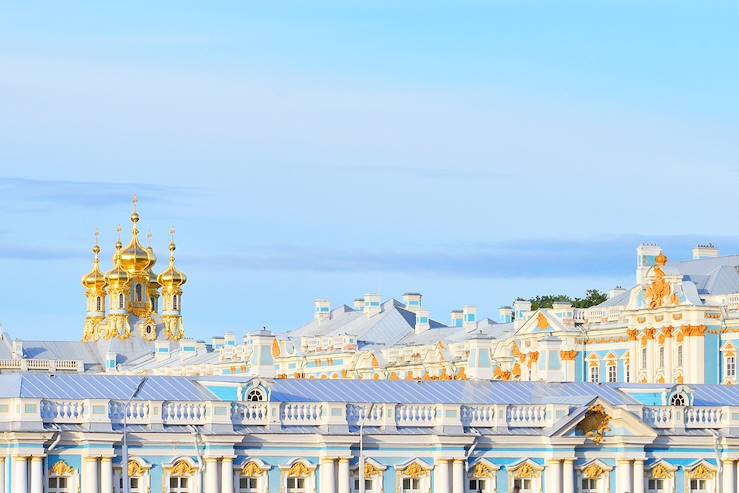 Your cultural escape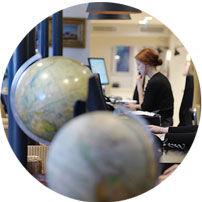 Behind the impeccable contours of its palaces, St Petersburg is a young and bustling city. It has been a cultural capital for a long time, but today the city is alive with curiosity, imagination and enthusiasm. Designed as a theatre of power, it is also home to intellectuals and the arts. Soak it all in by strolling among the many palaces, the lattice of canals, the museums, peaceful parks and a thousand nooks and crannies where the spirit of Russian Enlightenment is still to be discovered. Our favourite things to do The Arts Square, a quiet island of greenery lined with theatres and museums, a short walk from the bustle of Nevsky Prospekt...
Included in the itinerary
To take full advantage of your time here, this long weekend provides a
welcome at the airport
,
private
transfers to your hotel located in the historical centre, and two complementary visits, one almost obligatory and the other completely new, to this magnificent city. A tour of the city with a private guide, taking in its most beautiful monuments, and ending with a visit to St Isaac's Cathedral. The city of the Tsars is home to three centuries of heritage: the State Hermitage Museum, the fortress Peter and Paul, sumptuous palaces and buildings... and many other sights, including the spectacularly large St Isaac's Cathedral built in the 19th century by nearly 400,000 workers. Everything about St Isaac's expresses enormity: it stands on 24,000 piles, has 350 statues and reliefs on its facade and 112 columns; its sumptuous interior decoration required 880lb of gold, 1,000 tonnes of bronze, 16 tonnes of malachite and more than 100 square feet of lazurite. Its frescoes and murals are spectacular, such as that of Karl Bryullov which adorns the main dome and covers 8,000 square feet. On your last day, you will be accompanied by a local guide for a walk without a pre-planned route, based entirely on your interests and what your guide thinks you will enjoy.. Your guide will help you discover another facet of the city, it's an opportunity to share in a small slice of day-to-day life and to talk about everyday life in Russia.


Your accommodation in the city
forms part of a new generation of hotels in Russia that focus on people-centred hospitality and intimate surroundings right in the heart of historic St Petersburg. It's just a few steps away from the Moyka River, the Blue Bridge and the monument to Nicholas I. A short 15-minute walk takes you to the second largest museum in the world, the State Hermitage Museum. The entrance hall of the hotel recalls the atmosphere of St Petersburg in the 19th century - carved wooden caissons and columns, wall frescoes, a large marble staircase, wall mouldings, sculptures and hanging candelabras make up this tableau. During the famous 'White Nights' you can walk down to the quays and take in the scenery from the numerous bridges.
Route
Everything is 100% tailored to you
A la carte
Mariinsky Theatre Show - Tickets

The Mariinsky Theatre is the city's largest opera and ballet theatre. A hub for music and dance, it has welcomed the greatest Russian choreographers and dancers such as Vaslav Nijinsky, Rudolf Nureyev, Pavlova, Nijinsky and Baryshnikov. The theatre's extraordinary reputation stems from the extraordinary quality of its artistic programming.
This ticket gives access to reserved seating for a performance.
Optional


The State Hermitage Museum - Entrance tickets and private tour

This ticket gives access to the Hermitage Museum one hour before the museum opens to the public and allows you to enjoy a viewing of the great masterpieces on display there, in relative privacy. A symbol of the 'northern capital', the Hermitage Museum is a huge temple dedicated to art, a suite of sumptuous palaces and a collection of historic buildings, and is sufficient reason in itself for a trip to St Petersburg. This gigantic museum, with a wealth of nearly three million works, only some of which are exhibited in its innumerable rooms and annexes, is like an enchanted palace from the Thousand and One Nights where one move, fascinated, from space to space, no longer knowing where one is going. This three-hour tour includes the services of a private guide.
Optional


A Scandinavian escape

From St Petersburg, Helsinki is just a three and a half-hour train ride away. Take advantage of its proximity to extend your stay and discover the Finnish capital, a veritable garden city (more than 30% of the surface area is devoted to green spaces). Like the whole of Finland, it is a vibrant, safe and nature-friendly city. Included in the itinerary: your round-trip train tickets, a Helsinki Card that gives access to transport and a few museums, a traditional sauna session in legendary city accommodation, and two nights in one of Helsinki's few charming hotels, close to the port and shopping district of Esplanadi. The rooms share lovely views of the pier, the market square and the Presidential Palace. The seafood restaurant and the pleasant fire crackling in the lounge after a day of exploring the city (on-site bicycle hire available) make this hotel particularly special.
Optional - three days, two nights



On return, we take care of returning the router, so that it can be recycled.
Optional
A Rough Idea of Price
Dependent on season, accommodation and activities
The estimated cost for this trip is £1,700 to £2,200 per person. This trip is tailor-made to your exact specifications so prices will fluctuate. The final cost will vary according to several factors, including the level of service, length of trip and advance booking time. The exact price will be shown in your personalised quote. The average cost for this trip is £1800 per person.
Scheduled return flights to St Petersburg
Airline taxes and fuel surcharge
Welcome at the airport
Private airport / return hotel transfers
Three-night stay in a hotel in a double room, breakfast included
Half-day private tour of St Petersburg and St Isaac's Cathedral with a private guide
First half-day in St Petersburg, accompanied by a local guide
Our local Concierge service
A few of the benefits of travelling with us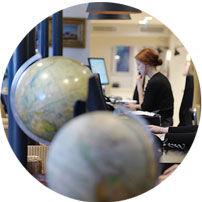 Get in touch
Our experts have the inside track on the destinations they sell and will tailor-make a holiday to your unique requirements.
Contact one of our Russia specialists