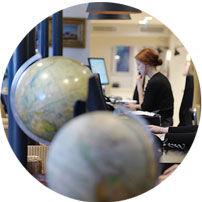 New Zealand is up there with some of the best honeymoon destinations on the planet. Sprawling national parks, jaw-dropping natural beauty, plus a captivating culture; New Zealand can be action-packed or easy-going - you decide - either way, it's always epic. Tucked away on the other side of the world, swap reality for a honeymoon worthy of the colossal journey it takes to get here. Home to lots of space and not a lot of humans, this is a country filled with mountains and forests, lakes, fiords and beaches - hiking, climbing, rafting - you name it, it's here. Looking for a newlywed adventure? This is where you want to be.
The islands are treasure troves of natural gems, iconic and unique animals that will delight and fastinate, and a rich Maori culture that runs deep in the country's lifeblood. Wash everything down with delicious food and some legendary wine and your New Zealand honeymoons will be as picture-perfect as the country itself.
New Zealand Honeymoons Ideas
A few suggestions to get the holiday planning process started
Other New Zealand collections
A few of the benefits of travelling with us
What our clients say about us
New Zealand customer reviews (4 reviews)
4.5/5
The service was first class from the very first contact with them to the follow up after we returned home. They were efficient, helpful, knowledgeable, flexible and attentive.
New Zealand Guide
Practical advice, client testimonials and inspiration to help you prepare for your holiday
Contact one of our New Zealand specialists