Itinerary Highlights
Combine the highlights of north and south New Zealand with the ultimate Pacific dream in Fiji
Stay in a timeless, stylish lagoon in Melanesia, on the charming Matamanoa beach
The itinerary includes a view of the volcanoes of Tongariro National Park from the sky and the colourful thermal park of the Hidden Valley
You'll have access to our additional services, including our local Concierge
Contact one of our New Zealand specialists + 44 (0) 20 3958 6120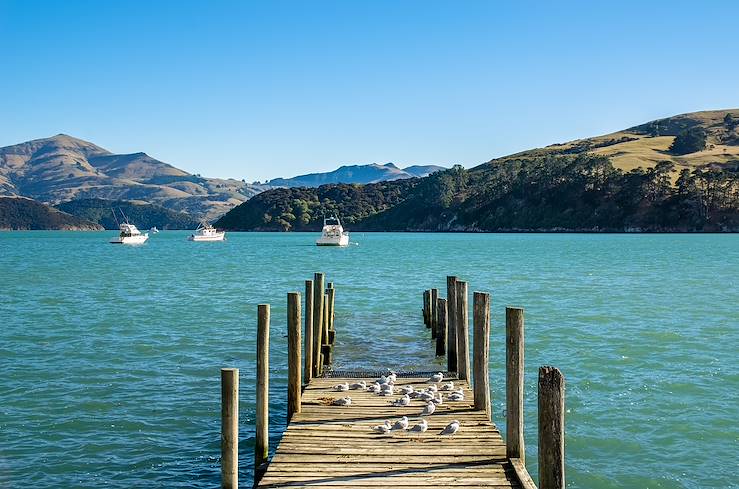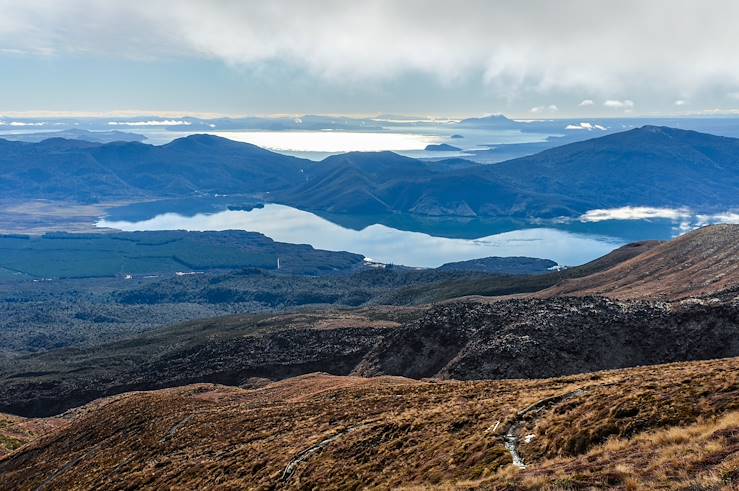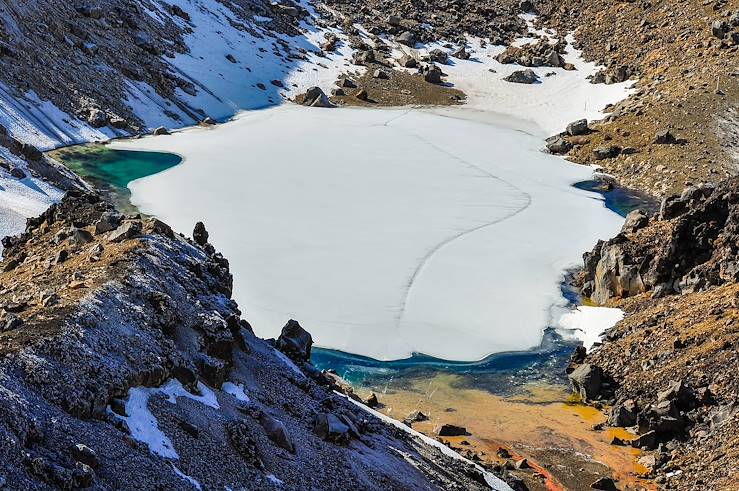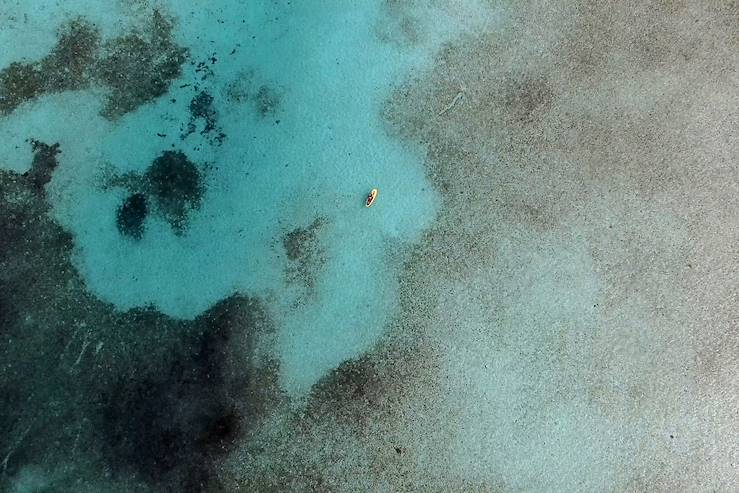 Kiwis and coconuts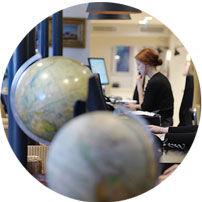 Change and diversity are the keywords of this journey to the southern hemisphere, which brings together the South and North Islands of
New Zealand
and Matamanoa Island in the
Fiji archipelago
. In New Zealand, first you'll head south from
Queenstown
, on Lake Wakatipu, to the clear skies of
Twizel
, then to
Christchurch
,the Garden City, and to the Banks Peninsula. You'll then head north, where you stop at
Taupo
, north of the Tongariro National Park, a UNESCO World Heritage site for its importance to Maori culture and ecosystems. The region has a large-scale, colourful geology. You're then off to
Auckland
, before flying to Fiji, with New Zealand's major landmarks forever etched in your memory.
Fiji - which is at once urban, rural and wild - is a splendid and welcoming land, and many aspects of its lifestyle still attract tourists from Europe. Fiji and Matamanoa Island, in the Mamanuca archipelago, are something else; the ultimate tropical dream, the quintessential Pacific. The landscapes and nature are amazing, from the conical shape of the island and the lush vegetation to the crescent beach and transparent waters where corals, fish, shells abound. There's something special in everything you do, and on top of that, a feeling of complete relaxation. The same goes for Denarau, the last leg of the journey.


Your trip
In New Zealand, you'll get around in a car that has been hired just for you. Driving on the left makes travelling a breeze, Especially since the roads are very well-maintained. We have hand-picked a selection of intimate hotels that are welcoming and, of course, well located. At each stop, you'll discover a new side to New Zealand, which knows how to just casually throw in a touch of charm everywhere. Your itinerary includes a panoramic hot pool in Queenstown, a flight over the volcanoes of Tongariro National Park and a ticket to Orakei Korako Geothermal Park & Cave. During your last stops, you will come across some exceptional natural phenomena. Christchurch and Auckland are moderate in size and complement the natural surroundings with plenty of space. You'll experience an international vibe here without losing sight of the things that really make it a wonderful place. In case of any unforeseen circumstances or requests, you can contact our local Concierge service. In Fiji, you'll take a short catamaran ride to a small corner of paradise that you probably won't want to leave, except to dive on the coral reef or swim in the turquoise water. Your bungalow, set in the shade of coconut trees, is extremely comfortable, and the hotel provides exceptional service. This place is more suited to adults who want to experience a slower pace of life in tropical romance. Youthful impatience is out of place in this tropical romantic environment.
Route
Everything is 100% tailored to you
DAYS 1 & 2
Flight to Queenstown, New Zealand
Overnight flight, arriving the next day.
Private transfer from the airport. Two nights' accommodation within walking distance of central Queenstown in a contemporary chalet with beautiful views of Lake Wakatipu and The Remarkables mountain range. The rooms balance style and taste with modern design. Breakfast is the pride of the hotel, and gives a great introduction to New Zealand's culinary accomplishments. Reclining chairs lie under canopies. An outdoor barbecue where you can enjoy the top-quality meat and vegetables produced in the region.
Queenstown is the number one city for adventures in New Zealand. Throughout the year, it offers the likes of skiing, snowboarding, mountain biking, rafting, hiking and fly fishing; or paragliding, parachuting and bungee jumping, if you want to see things from a different vantage point. Whatever you decide to do, the scenery will be breathtaking.
Included in the itinerary - Private hot pool with view The facility is located on the side of a cliff above the Shotover River canyon. The hot pools, which have a Japanese style, are filled with crystal-clear water where you can control the temperature. Your cabin offers complete privacy and views of the Shotover River. The retractable ceiling means you can change the setting depending on the weather.
Option - A cruise through Milford Sound.

DAY 5
Queenstown - Twizel
Pick up your hire car and drive to Twizel. Spend two nights a few miles north-west in a north-facing lodge, which overlooks the Southern Alps. A pond stretches in front of the house and adds to the serenity of the place. The rooms are bright, practical and comfortable. Its simple elegance allows guests to lose themselves in a state of dream-like relaxation. Breakfast lives up to national standards of excellence: lavish, fresh and home-made. Enjoy time to sit and think with a delicious glass of wine.
As in many parts of the south, you can walk, hike or ride here and take advantage of the water, such as Lake Ruataniwha, to sail, water ski or canoe. However, the sparsely populated Mackenzie Basin has a particular point of interest with its clear sky. The area is part of the Aoraki Mackenzie International Dark Sky Reserve. It's a good idea to take full advantage of the evenings here, since opportunities for a haze-free observation of the night sky are dwindling. The scope, harmony and surprisingly colourful landscapes of Pukaki Lake, with Mount Cook as its focal point, will astound you.
Option - Helicopter flight over the Tasman Glacier.

DAY 7
Twizel - Christchurch
Drive to Christchurch. Two-night stay in a house built in 1874 for Reverend James West Stack. Constructed from kaori and totara wood, it is full of typical British composure. The interior design is comfortable and is in keeping with the style of the era. The garden is immaculately groomed. You can have a nice rest under large white umbrellas. The Canterbury Museum and the Botanic Gardens are just a short walk away.
Drive to the beautiful Banks Peninsula, where there is a former French whaling village (19th century) called Akaroa. Street signs and several architectural features, such as Langlais-Etevenaux Cottage - are reminiscent of the French settlement known as Port King Louis-Philippe, tolerated by the British in the 1840s. As you sail along the jagged coasts, you might catch sight of the very rare and lightweight Hector's dolphin, fur seals or the little penguin, which New Zealanders still call the 'little blue penguin' because of its cobalt feathers. The Peninsula is also good for walkers: about twenty hiking trails have been created in the bush and the inlets of the Hinewai Reserve.
Option - Journey on the TranzAlpine Train.

DAY 9
Christchurch - Rotorua - Taupo
Return the hire car to Christchurch airport and fly to Rotorua. Prick up second hire car and drive to Taupo. Spend three nights in Acacia Bay, where a pretty flower garden surrounds your cottage. Inside, the bedrooms and common areas offer lovely, old-fashioned elegance. The common areas are welcoming and reveal simple, good taste. The positive vibe and attentive owners make your stay even more enjoyable. The hotel is just a ten-minute walk from the lakeside.
In order to preserve their sacred sites, the Maori people donated volcanic mountains Tongariro, Ruapehu and Ngauruhoe to the Crown to ensure that they would not be exploited. The park was established in 1887. Today, it's Middle Earth. At least, it has been since Peter Jackson filmed 'Lord of the Rings' there. There's an abundance of birdlife there, both common species and rare ones, such as the blue duck and the North Island brown kiwi. There are pristine landscapes all around. There are carefully marked paths, suitable for any type of activity, from a simple walk to a long hike. Climbing, mountain biking, rafting, canoeing and flying are also options. In winter, you can ski on the slopes of Ruapehu.
Included in the itinerary - Flight over the volcanoes of Tongariro National Park. Hop on a flight for a spectacular view of the National Park's three volcanoes which ascend to 6519ft, 9,177ft and 7516ft. All three are active to varying degrees. The small plane is a great way to really appreciate the magnitude of these volcanoes, where the centre of the earth rises to the surface. In addition, the flight allows you to see some of the major natural scenery from Peter Jackson's 'The Lord of the Rings'.

Included in the itinerary - Orakei Korako Thermal Park and Cave. North of Taupo, the Hidden Valley is a plethora of colours. Jade green, mustard, lemon, black, salmon pink, royal blue, earth and water vigorously swirl. Here, swathes of steam rise from waterfalls and geysers. The Diamond Geyser, the most famous of the site's 35 geysers, explodes intermittently up to 30ft high. Geothermal fields almost never include caves, yet there is one here called Ruatapu Cave. Your ticket gives access to the park's developed areas, including trails, stairs, walkways, where you can enjoy walking around in freedom.

Drive to Auckland. Overnight stay in an elegant 100-year-old villa in the Mount Eden area, surrounded by trees, mountains ranges and meadows. The rooms evoke a past way of life but with modern facilities. The peaceful and cosy setting, where voile curtains temper the heat of the sun, is the perfect end to a long journey. Again, you'll enjoy the courtesy and professionalism of New Zealand hospitality and the national breakfasts, which you may long for when you return home.
DAY 13
Auckland - Nadi, Fiji - Denarau - Matamanoa
Return the car to Auckland Airport and fly to Nadi. Welcome at the airport and transfer to Denarau, then catamaran to Matamanoa Island. Three-night stay in a Bure (wood and straw hut) on a white sandy beach. This traditional Fijian bungalow has a stylish and colourful twist. It is well-appointed and provides everything you need to enjoy your location, including a private pool, daybed, outdoor shower and covered terrace. Naturally, the restaurant is open to light and sea breeze; it serves cuisine that crosses Fijian dishes with international classics. From Island Affair to Voroki Au, cocktails are the perfect addition to the golden sunset. The spa meets the highest wellness standards, with a gentleness and charm that can only be found in Fiji.
Things to do. Adopt a slow pace of time when you arrive. Let yourself soak up the beauty of the island, a volcanic cone that pops out of the ocean just enough to display an intense green vegetation surrounded by coconut trees and a strip of fine sand. In its transparent water, corals bloom in all their beauty. Fish come and go in their spectacular natural habitat. Grab your mask and snorkel to take a closer look. You can also swim a few gentle lengths in the hotel's elongated pool. Tennis is played on grass, as per the English tradition. On the beach, you can play beach volleyball, beach cricket or beach bowls… unless you prefer to try your hand at coconut bowling. Trips out to sea lead to the most beautiful diving spots or other enchanted islands. The Pacific culture will amaze you in so many ways. There is never a dull moment in this paradise.
DAY 16
Matamanoa - Denarau
Transfer by catamaran to Denarau. Spend the night on a private beach that stretches for over a mile. The hotel's international style fits in well with the setting; it is stated without being invasive. The interior is white with tones of dark brown, chocolate and beige. Blue notes bring the outside, in. The beautiful materials used are perfectly suited to all areas. The rooms are comfortable, well-appointed and light. One restaurant serves Western and Fijian cuisine; another one serves cuisine from around Asia. There are four bars - two are lounge bars, and two are on the beach. The hotel has no fewer than nine swimming pools. The spa facilities are great, but the massage hut, which opens out on the sea breeze, is particularly popular with true pleasure-seekers. And it goes without saying that there are a host of water-based activities.
DAYS 17 & 18
Denarau - Nadi - return flight
Transfer to Nadi Airport and return flight. Overnight flight, arriving the next day.
A la carte
Milford Sound Cruise, Fiordland National Park - Queenstown
Cruising on the fjord, with its steep, jagged walls that sometimes rise more than 3,500ft above the water, allows you to experience geology in all its glory. There are two spectacular waterfalls here: Lady Bowen Falls and Stirling Falls. Large dolphins play alongside the boat, and you'll see spot seals, rockhopper penguins and, sometimes, humpback or minke whales. The conditions in the fjord are perfect for black corals to grow below the surface of the water. The 5,520ft Mitre Peak, which is a particularly picturesque mountain, dominates everything around it.
Option - Half day


Helicopter flight over the Tasman Glacier - Twizel
At almost 17 miles long and covering an area of 38 square miles, the Tasman Glacier in Aoraki/Mount Cook National Park is the largest of New Zealand's glaciers. The helicopter gives you a candid view of the phenomenon and drops you off at the summit. On your way back, the scenery of Mount Cook is the perfect end to your guided trip, and will evoke emotions of epic proportions.
Option - A 35 minute flight


The TranzAlpine Train - Christchurch
The TranzAlpine runs from Christchurch on the east coast of South Island to Greymouth on the west coast. On its way, it crosses the Southern Alps, Arthur's Pass National Park and breathtaking scenery. It's a premium passenger train with its panoramic cars and comfortable seating for watching the world go by. The Christchurch / Arthur's Pass round trip takes a day; you'll spend a leisurely five hours in the national park where you can enjoy a good dose of fresh air on walking paths.
Option - Full day


With a few extra days
As your flight stops off at Hong Kong, why not take the opportunity to discover the former flagship of the British Empire, which has since become one of the world's most famous cities. To add lagoons and more lagoons, you can also extend your trip to the Cook Islands or Polynesia. And you might even fancy a trip to Lord Howe Island, a beautiful Australian island in the Tasman Sea. Its exceptional flora and fauna, in the sea, on land and in the air, has been declared a UNESCO World Heritage site. It's heavenly.
Option
A Rough Idea of Price
Dependent on season, accommodation and activities
In order to enjoy the weather at its best, the ideal time to take this trip is in October-November and mid-March to May. The estimated cost for this trip is £6,500 to £8,100 per person. The final cost of the trip depends on the way we tailor it especially for you. The final cost will vary according to several factors, including the level of service, length of trip and advance booking time. The exact price will be provided on your personalised quote. The average price for this trip is £7000 per person.
Air transport, with a commercial airline
Airline taxes and fuel surcharge
Private transfers
Four-day car hire in Queenstown
Four-day car hire in Rotorua
You'll have access to our additional services, including our local Concierge
Two-night stay in Queenstown in a double room with breakfast
Hot tub with view
Two-night stay in Twizel in a double room with breakfast
Two-night stay in Christchurch in a double room with breakfast
Three-night stay in Taupo in a double room with breakfast
Flying over the volcanoes of Tongariro National Park
Access ticket to the Orakei Korako thermal park
Overnight stay in Auckland in a double room with breakfast
Reception and assistance at Nadi airport
Roundtrip catamaran to Denarau / Matamanoa
Three-night stay in Matamanoa in a double sea bungalow with breakfast
Overnight stay in Denarau in a double room with breakfast
Our local Concierge service
A few of the benefits of travelling with us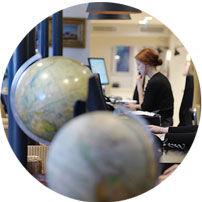 Get in touch
Our experts have the inside track on the destinations they sell and will tailor-make a holiday to your unique requirements.
Contact one of our New Zealand specialists