Itinerary Highlights
Both the North and South Islands, magnificent landscapes and hand-picked retreats: discover a natural and cultured way of life on the other side of the world
Admire the stunning views from your rooms and soak up the exclusivity of your hotels
Your itinerary includes seaplane and helicopter flights, a cruise on the Milford Sound and 4x4 vehicle hire
Includes all our additional services, from fast-track airport assistance to airport lounge access and our local Concierges
Contact one of our New Zealand specialists + 44 (0) 20 3958 6120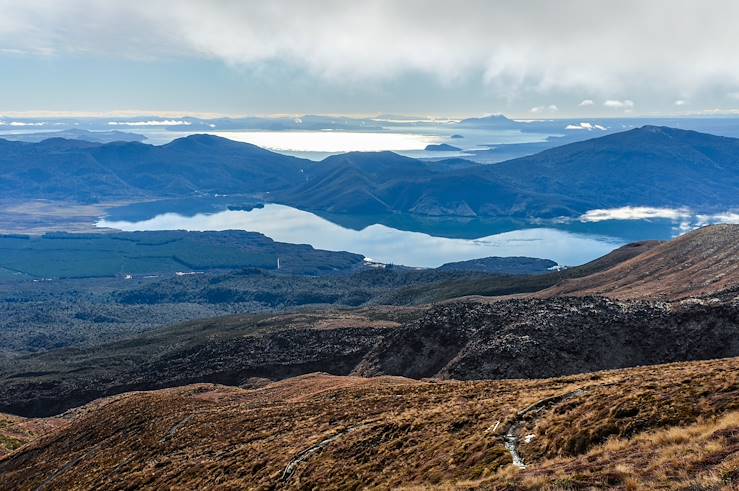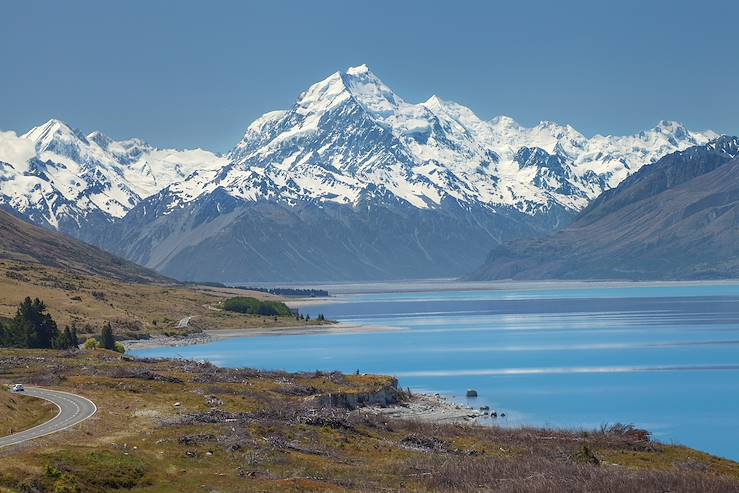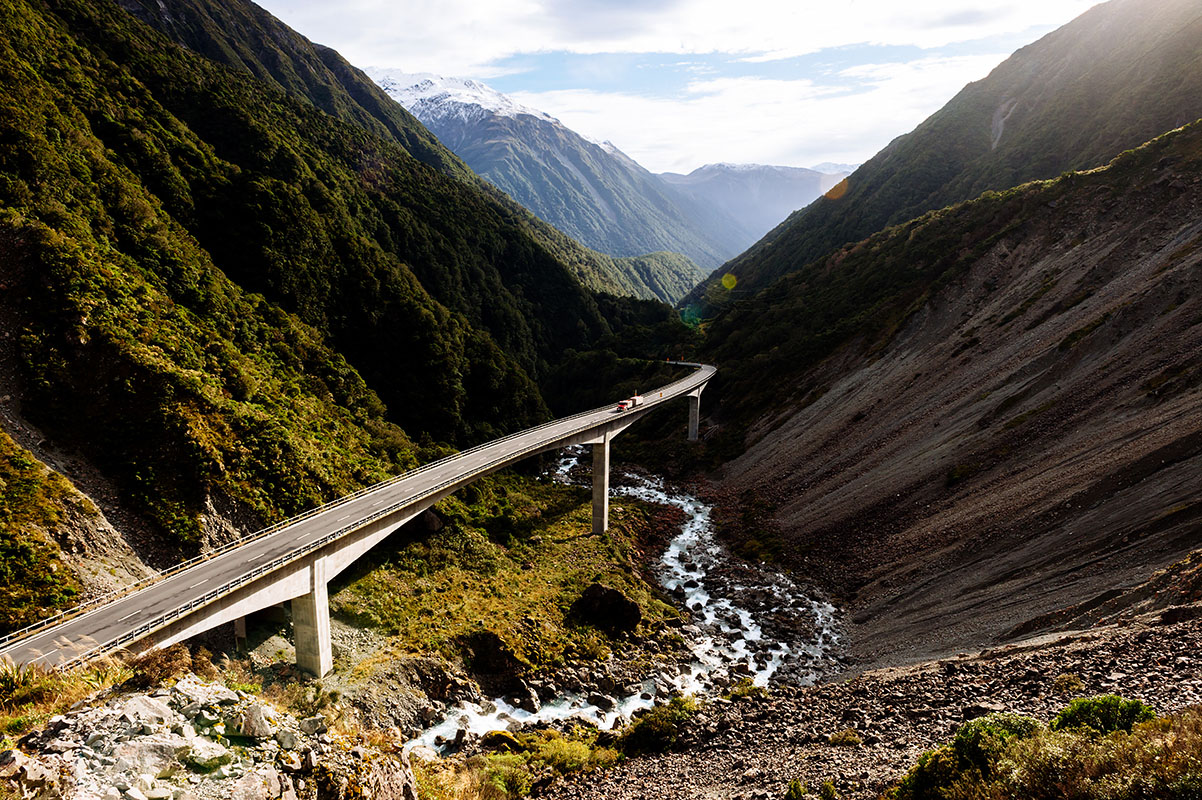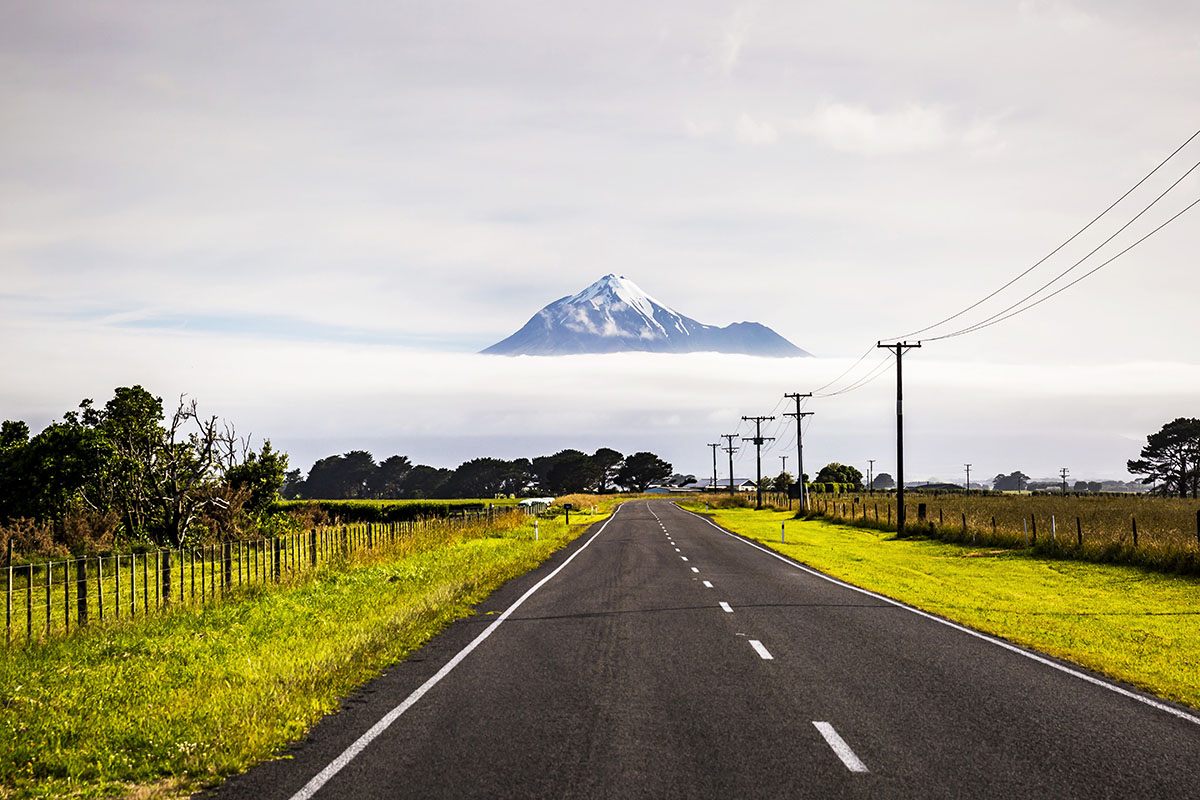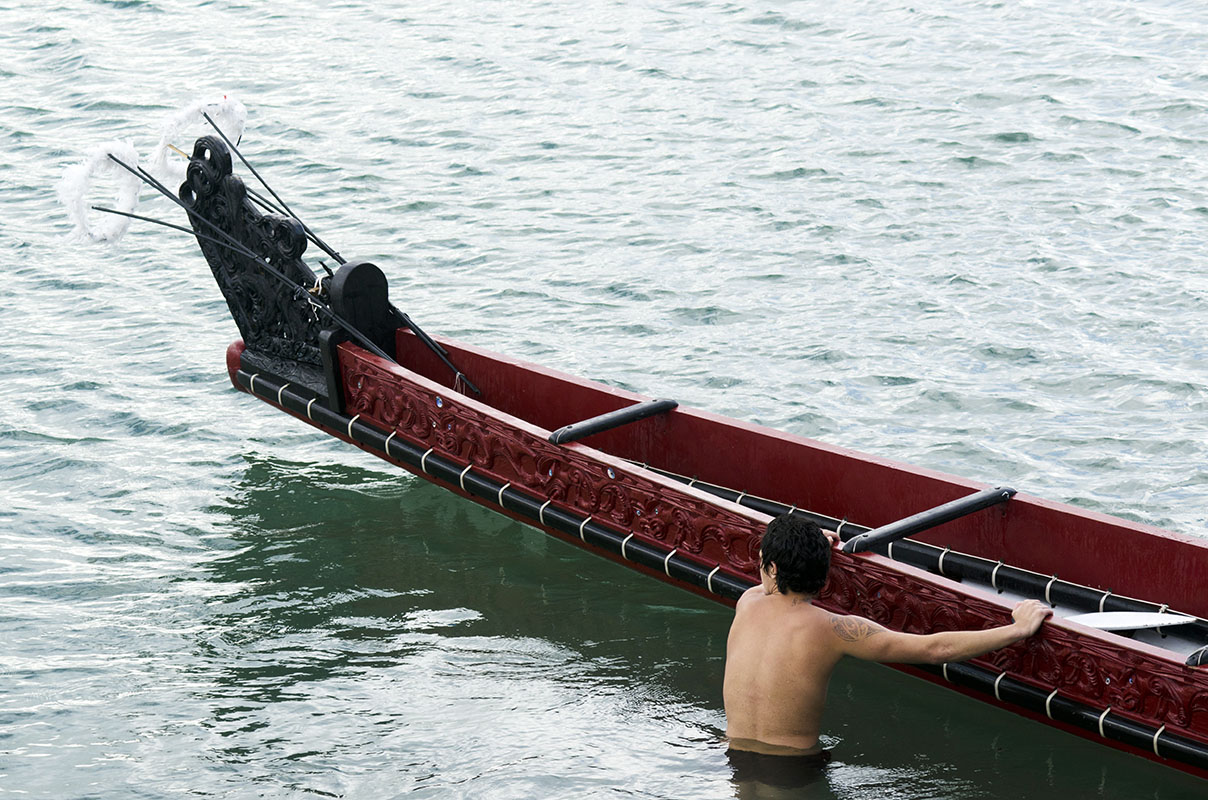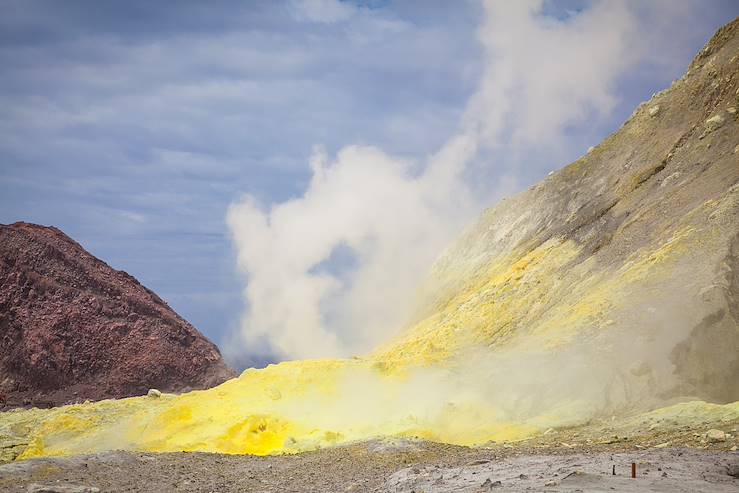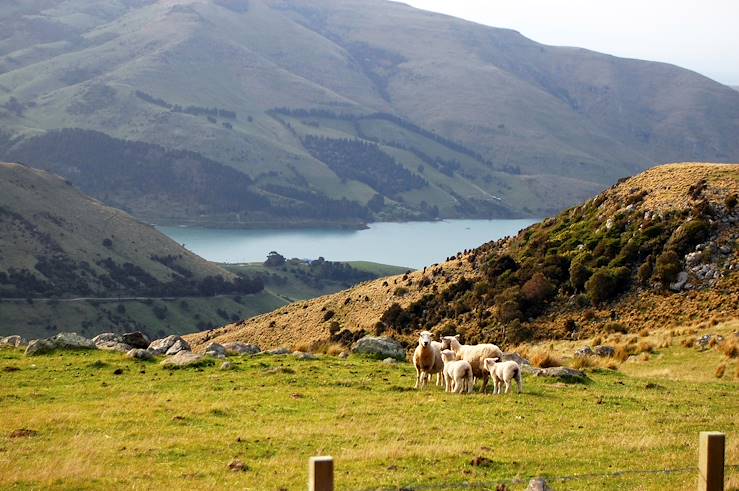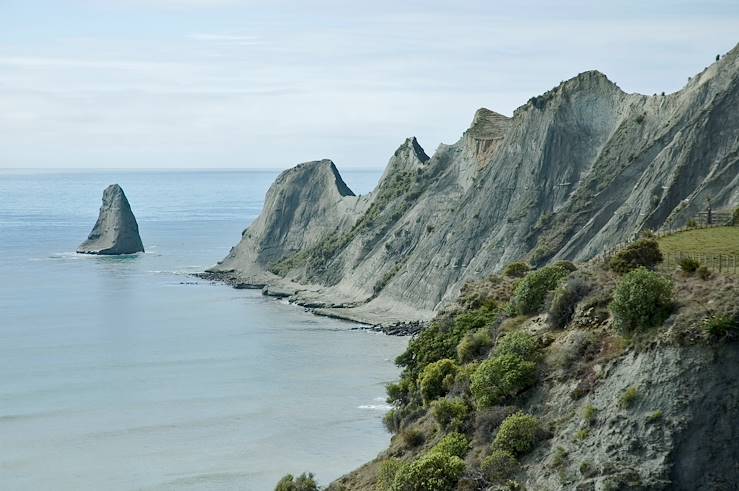 STAY AT THE EDGE OF THE LAKES AND AT THE FOOT OF THE MOUNTAINS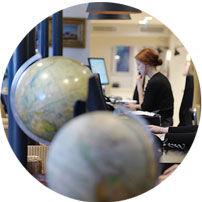 This trip is characterised by the image of mountains and fjords reflected on the surface of lakes, illustrating the pristine landscapes, clear air and amazing colours. Whether you stay on the shoreline or on a grassy hill, the amazing setting and elegant accommodation will be an unforgettable part of the journey. Start in
Auckland
- North Island, on the harbour. The charm of the city will quickly draw you in, and your room overlooks the bay, setting the tone for the rest of the trip. The second stop is
Rotorua
, renowned for its geothermal activity. 25,000 years ago, there was a cataclysmic eruption in
Taupo
, which resulted in the creation of a large, peaceful lake.
Next, head to Napier, the hub of New Zealand's wine and fruit production; here you can observe kiwi birds in their natural environment and play on one of the world's finest golf courses. Then hop on a short flight to South Island, to visit Queenstown, Otago's vineyards and the 'Middle Earth' landscapes of Te Wahipounamu, listed as a UNESCO World Heritage Site. The 12,218ft tall Cook Mountain, New Zealand's highest peak, is reflected in the turquoise waters of Lake Pukaki; not to be missed. The same goes for Banks Peninsula, south of Christchurch, where this fantastic journey comes to an end. With its architecture, agriculture and outdoor adventures, New Zealanders know how to enjoy their country without spoiling its appearance. They also know how to make the most of what they have; from one stop to the next, the food will be one of the trip's great surprises.


YOUR TRIP
In Auckland, your itinerary takes you through Waitemata Harbour, but the view of the water doesn't stop there. The journey includes two bays: Hawke's Bay in Napier and Christchurch Bay, continuing into Banks Peninsula, and four lakes: Rotorua, Taupo, Wakatipu (Queenstown) and Pukaki (Cook Mountain). In Rotorua and Taupo, you'll experience two wonderful and contrasting aspects of New Zealand's urban character and way of life. Halfway through your trip, in Napier and Queenstown, you'll stay in two remarkable locations, with a view from your room window that is equally spectacular. At Pukaki Lake, you'll stay in a contemporary and simple ecolodge, while in Christchurch, you'll stay in one of the country's award-winning hotels. Every single hotel will be unforgettable. Travel by car on well-maintained roads; and of course, they also drive on the left in New Zealand, which makes it much easier. Take a domestic flight between Napier (North Island) and Queenstown (South Island) - international flights are booked in business class. The landscapes are stunning on every route. To appreciate the landscapes in all their glory, the itinerary includes three amazing highlights: a seaplane flight over the Gulf of Hauraki, a helicopter ride over Rotorua, and a cruise on the Milford Sound, with flight transfers from Queenstown. Fancy taking a closer look at the Tasman Glacier? A helicopter can take you there. Spend a few extra days exploring the Pacific at your own pace. And if, along the way, there are any slight setbacks or you have a last-minute request, contact our local Concierge service. Our Concierge has extensive knowledge of the country and the New Zealand way of life, and will be happy to share it with you.
Route
Everything is 100% tailored to you
Flight via Singapore with a scheduled airline in business class. Overnight flight, arriving the next day.
Arrive in Auckland, North Island. You'll be welcomed at the airport and privately transferred to Princes Wharf in Waitemata Harbour. Stay two nights in a hotel whose architecture and decor take on clear themes; wide open spaces, light-coloured wood, white walls and clean geometry softened by sumptuous materials. From your Italian-designed room, you have excellent views of the harbour and a private balcony. The swimming pool is a particular favourite, with a huge window ate one end that looks out over the water beyond. The bar embodies the quintessential spirit of home: fabulous views, appropriate furnishings, well-made cocktails and impeccably modern food.
The CBD (central business district) is full of fashionable restaurants and bars and the stylish Viaduct Basin. The New Zealand Maritime Museum is within walking distance: it exhibits everything from explorations to Maori sailors to triumphs at the America's Cup. Also nearby is New Zealand's oldest park, the Auckland Domain, and the beautiful tropical glasshouses of the Wintergardens, dating back to the 1920s. The shabby-chic Karangahape Road and the artsy Ponsonby are great places to visit. Rugby lovers must head to Eden Park, south-west of the business district. Climbing to the top of Mount Victoria will give you a full, immersive view of the city. The sun sends Aucklanders running to the beaches of Waitemata Harbour. In fact, you'll soon find out why Auckland is regularly voted as one of the best cities to live in.
Included in the itinerary - Hauraki by seaplane. Waitemata Harbour opens onto the Hauraki Gulf. On board a small seaplane, you'll fly over the crater of Rangitoto - Auckland's youngest and most impressive volcano - and then over Rakino and Waiheke Island, which has a beautiful, hillside vineyard.
Pick up your hire car and drive to Rotorua. Stay overnight by the lake in a large, elegant house. The room, which is well-appointed, luxurious and comfortable, overlooks the water. The dining room is full of delicious surprises all day long - the 'Pacific fusion' cuisine is designed to wow food lovers.
Included in the itinerary - Helicopter to White Island. Today, you'll take a flight over the 17 Lakes of Rotorua, then head for the Bay of Plenty and White Island, off Whakatane. Once a place dedicated to sulphur mining, this active volcanic island is now home to a private nature reserve. A one-hour guided hike allows you to explore the impressive volcano and to observe a large colony of Australasian gannets.
Then drive to Lake Taupo, in the caldera of the eponymous volcano. Spend the night in a beautiful designer home. The peaceful setting offers wonderful views of the valley and is very close to Taupo's restaurants and boutiques, and Whakaipo's unspoilt bay.
Head south-east to the Pacific Ocean and Hawkes Bay. Stay two nights just outside Napier, a key hub of wine and fruit production. The eco-friendly lodge is situated in the heart of a vineyard, designed so that guests can enjoy the sights, smells and sounds of viticulture. The rooms are impeccable and open out to the vineyard, the garden is dotted with local trees and the orchard and vegetable garden are organic.
The activities offered by the estate are understandably nature-based, including hiking, riding, cycling, quad-biking, exploring the farm's work and bird-watching excursions - the region boasts the world's largest colony of albatrosses. Outside the estate, try your hand at trout fishing, kayaking and rafting, or simply relaxing on the beach. There's also vineyard yours and Maori cultural experiences, which we can arrange for you. When it comes to golf, the Cape Kidnappers Golf Course, designed by minimalist architect Tom Doak, is one of the best in the world.
DAY 8
Napier - Queenstown
Return the car to the airport, fly to Wellington and then fly to Queenstown, South Island. Private transfer and three-night stay on the shore of stunning Wakatipu Lake, in an iconic hotel in the city centre. Your hotel is an old 19th century residence, converted into an elegant hotel. Designer Virginia Fisher's interior design is sleek, refined and shifts seamlessly between antiques and modern furnishings. A new contemporary building adjoins the historic house, providing a stark contrast. The rooms are spacious and cosy, each with a fireplace and views of the lake or mountains surrounding Queenstown.
The region is rich with natural wonders, and it also boasts a lot of agriculture which yields wonderful produce, including the wines of Central Otago, which can be found in shops or directly on the farms. Pater Jackson has added a new dimension to the region with his film adaptation of J.R.R. Tolkien's 'Lord of the Rings', in which it became 'Middle Earth'. Queenstown, meanwhile, is New Zealand's capital of outdoor activities. Take a fantastic tour of Wakatipu Lake on the TSS Earnslaw steamship dating back to 1912, where you'll be transported back in time to another era of travel.
Included in the itinerary - A cruise through Milford Sound. Return flight to Queenstown. Fjordland National Park - a UNESCO World Heritage Site - has breathtaking views of the mountains and glaciers. Cruising on the fjord, with its steep, jagged walls that rise thousands of feet above the water, allows you to experience geology in all its glory. There are two spectacular waterfalls here: Lady Bowen Falls and Stirling Falls. Large dolphins play alongside the boat, and you'll spot seals, rockhopper penguins and, sometimes, humpback or mink whales.
DAY 11
Queenstown - Lake Pukaki
Pick up the second hire car and drive to Lake Pukaki, which reflects the glaciers of Mount Cook, the country's highest mountain. The journey offers some of the finest views in the Southern Alps. Spend two nights on the south shore of the lake, in a contemporary and sleek eco-lodge.

If Lake Pukaki looks a little familiar it you, it's because it was used for Peter Jackson's film series 'The Hobbit'. There aren't any dragons or floating cities on its waters, just the rays of the sun bouncing off sediment carried by the Tasman River, giving the lake its distinctive turquoise colour.
Option - Helicopter flight over the Tasman Glacier (drop-off at the top) and Cook Mountain.
DAY 13
Lake Pukaki - Christchurch
Drive east towards Christchurch, which is half a day's drive away. Spend two nights at the city's finest hotel, right in the centre of town. This award-winning hotel is both elegant and comfortable, with two excellent restaurants.
New Zealand's second largest city is known for its gardens, parks, museums, restaurants and nightlife. The road extending to the south-west of the city offers fairy tale scenery. You'll barely have left Christchurch before being confronted by the sprawling scenery of the Banks peninsula, dominated by Mount Herbert, which itself affords panoramic views across the peninsula. A multitude of green hills, surrounded by the deep azure sea, roll along the horizon to Akaroa, which is home to a colony of penguins and seals.
DAYS 15 & 16
Christchurch - Return flight
Return your hire car to the airport and catch your flight home via Singapore in business class. Overnight flight, arriving the next day.

A la carte
HELICOPTER FLIGHT OVER THE TASMAN GLACIER
This impressive helicopter flight captures the full extent of the country's largest glacier, the Tasman Glacier. Get dropped off at the top of the glacier, where 1,970ft of ice separates you from the terminal lake. Then take a helicopter ride back over Mount Cook.
Option


WITH A FEW EXTRA DAYS:
As your flight stops off in Singapore, why not take the opportunity to explore this jewel of the modern world and sip an iconic Singapore Sling in Raffles? If you want to see lagoons as well as lakes, you can also extend your trip to the Cook Islands or Polynesia. And have you ever heard of Lord Howe Island? A tiny Australian island in the Tasman Sea. a beautiful Australian island in the Tasman Sea. It is UNESCO listed due to its verdant tropical topography, populated with many endemic species, especially birds. It's heavenly.
Option
A Rough Idea of Price
Dependent on season, accommodation and activities
The estimated cost for this trip is £14,700 to £18,400 per person. and the final cost of the trip depends on the way we tailor it especially for you. The final cost will vary according to several factors, including the level of service, length of trip and advance booking time. The exact price will be provided on your personalised quote. The average price for this trip is £16000 per person.
International business class flights and domestic flights with a scheduled airline
Airline taxes and fuel surcharge
A warm welcome and assistance with customs and immigration in Auckland
Private transfers included in the itinerary
4x4 vehicle hire for five days on North Island and four days on South Island
Two-night stay in Auckland in a double suite with views over the bay and breakfast
Overnight stay in Rotorua in a double room with lake view and breakfast
Overnight stay in Taupo, in a double suite with breakfast
Two-night stay in Napier in a double room with breakfast
Three-night stay in Queenstown in a double suite with lake views and breakfast
Two nights at Lake Pukaki, in a double suite with lake views and breakfast
Two-night stay in Christchurch in a double room with breakfast
Flight in a seaplane over the Gulf of Hauraki from Auckland
Helicopter flight over the Rotorua region and walking discovery of White Island with a guide
Cruise on the Milford Sound, including small plane transfers from Queenstown
Our local Concierge service
You'll have access to our additional services, including our local Concierge
A few of the benefits of travelling with us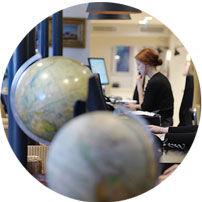 Get in touch
Our experts have the inside track on the destinations they sell and will tailor-make a holiday to your unique requirements.
Contact one of our New Zealand specialists