Itinerary Highlights
Visit the famous Hobbiton film set to immerse yourself in the fictional world of J.R.R Tolkien
See the various New Zealand landscapes from the water as you sail, kayak, paddleboard and jetboat your way around
Enjoy a road trip through epic scenery, stopping at some of the North Island's cultural hotspots, including Rotorua, Taupo and Wellington
Spend time in the bustling city of Auckland, with a trip up the Sky Tower
Enjoy remote relaxation overlooking the Marlborough Sound, with plenty of time to bond as a family surrounded by nature
Get to know Queenstown, the beautiful lakeside city that's surrounded by lush mountainous landscapes
Contact one of our New Zealand specialists + 44 (0) 20 3958 6120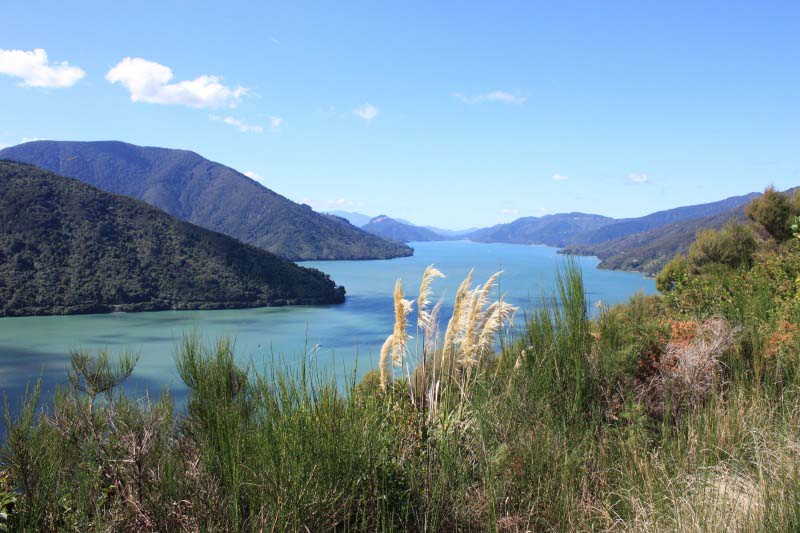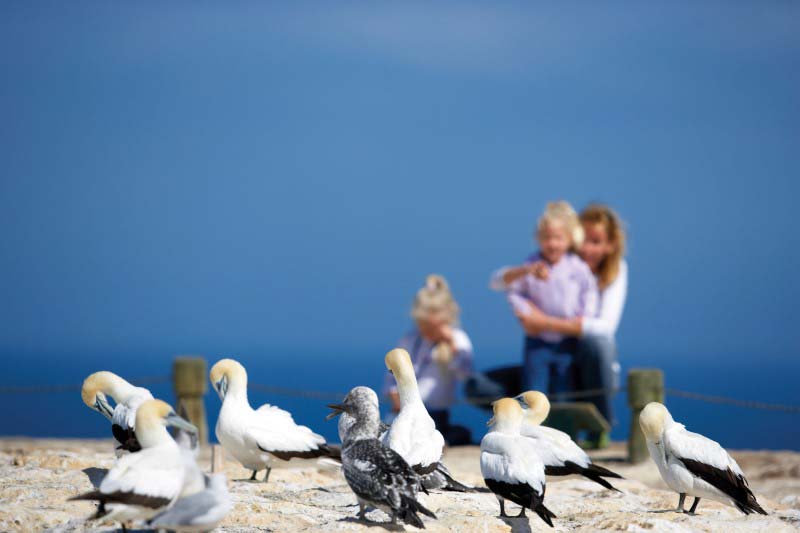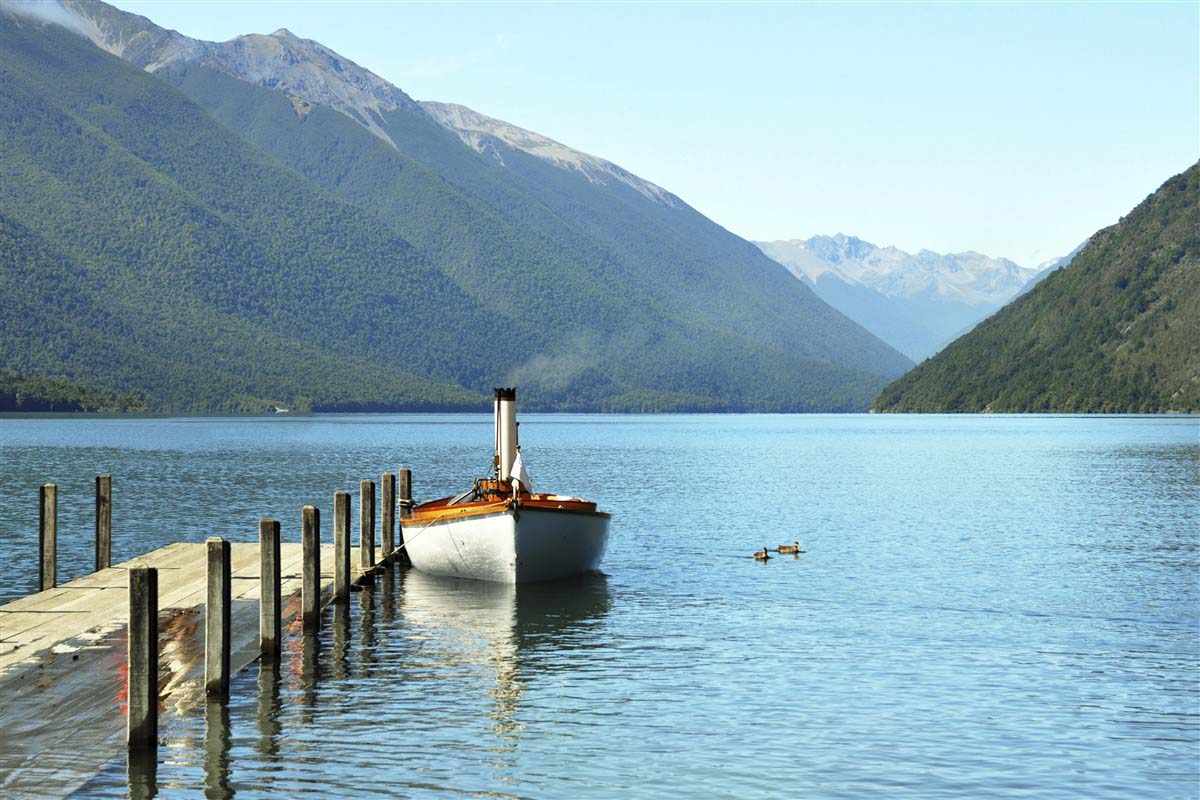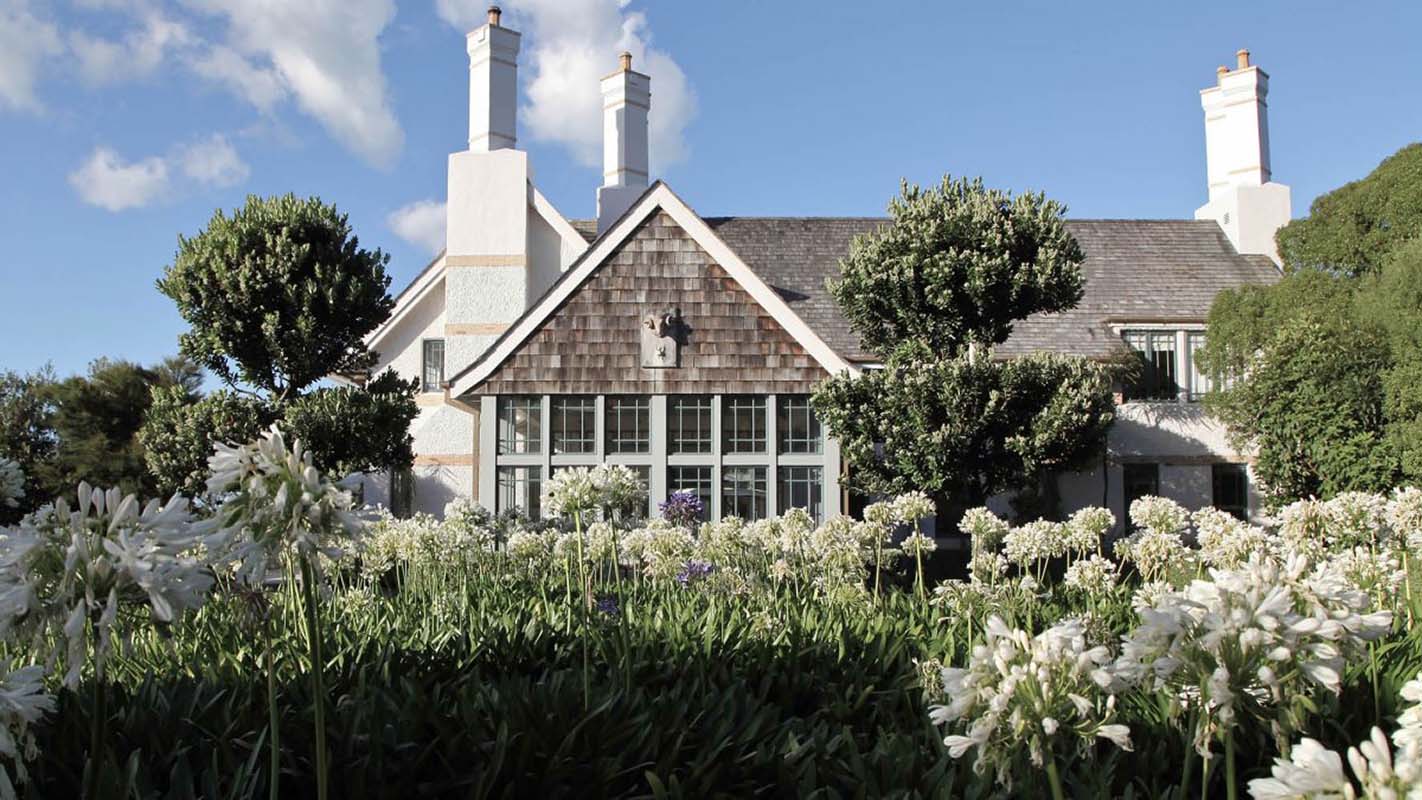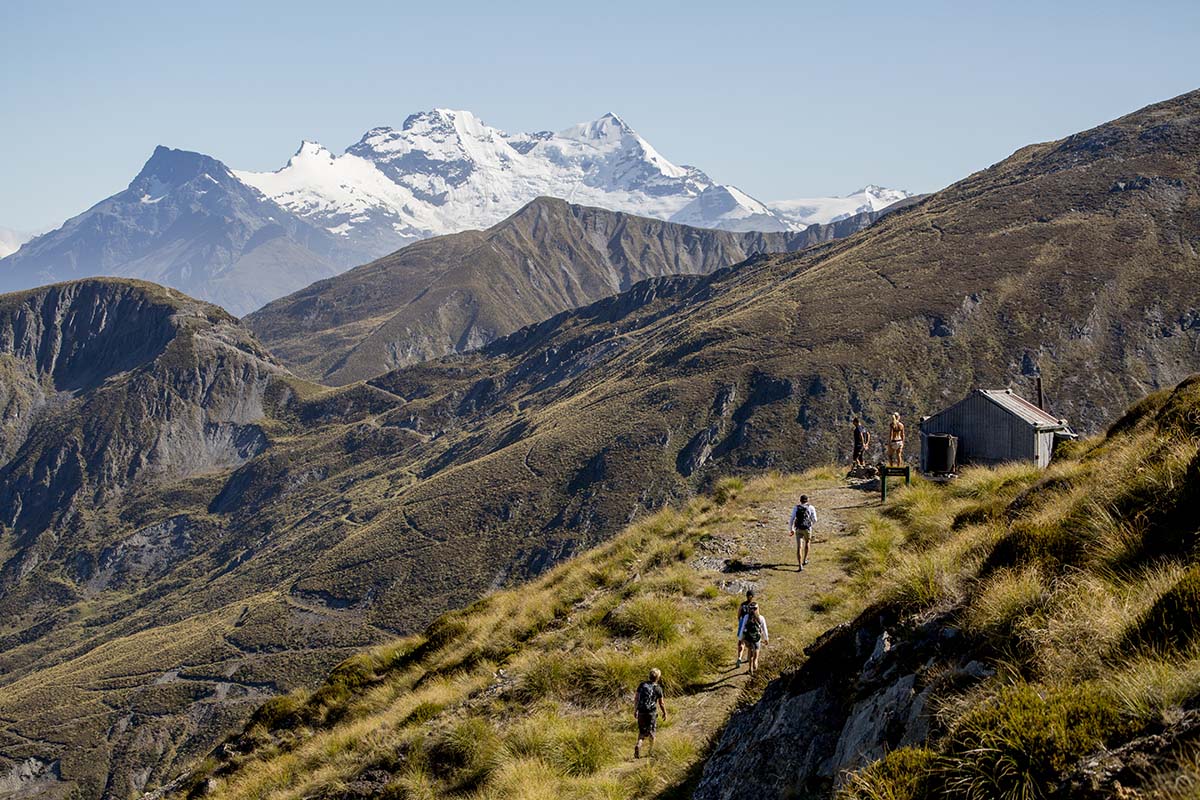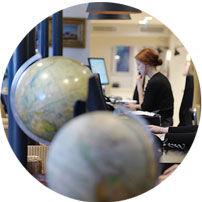 Enjoy the highlights of New Zealand on this family tour, which takes in the best of city and countryside, with plenty of outdoors activity balanced with culture and relaxation. Exploring both the North and South Islands, you'll visit sites of outstanding natural beauty as well as cultural sites for an adventure that the whole family will love.
Route
Everything is 100% tailored to you
DAYS 1 & 2
Fly to New Zealand
Your family tour around New Zealand begins today with an evening flight to Auckland, which takes 24 hours with a stop in Singapore. Although the flight is undeniably long, our Sharky and George fun packs will keep the children entertained along the way, and get them excited for all they'll see when they land.
With the time difference, you'll land in Auckland very early this morning. To save any tired tantrums from toddlers or teenagers, we have organised a comfortable private transfer to whisk you and your brood from the airport straight to your centrally located hotel.
DAYS 4 & 5
Exploring the Vibrant City of Auckland
Auckland, New Zealand's biggest and busiest city, is yours to explore over the next two days. There is heaps to do here, depending on what your family enjoy, but we suggest combining culture in the city with some outdoor activities. For those looking to get seriously active, the Rangitoto Island Summit Walk - a two-hour return trip up the largest of Auckland's 48 volcanoes - promises spectacular views just 25 minutes from Auckland by ferry. Alternatively, take a day to visit Waiheke Island, with its rolling countryside, cycle routes and ziplines (plus wine tasting for the adults!).
We can tailor these days to suit you and your children, but an absolute must in Auckland is the Sky Tower. At 1,076ft tall, this is the tallest tower in the Southern Hemisphere, and the tickets we pre-book for you have access to two of the decks, giving you incredible views that, on a clear day, stretch up to 50 miles in every direction.
DAY 6
Movie Magic with a Tour of Hobbiton
Today you'll be making your way south to take your family to Hobbiton in Matamata, around two hours' drive from Auckland. This film set is just as magical in real life as you'd imagine, and whether you and your children are fans of the films or not, there's no escaping the joy of entering the fabulous fictional world of J.R.R Tolkien's Lord of the Rings trilogy and The Hobbit.
Your tour starts with a drive through the picturesque 1,250-acre sheep farm with spectacular views across to the Kaimai Ranges, and you'll have the chance to hear anecdotes and facts about the filming from some of the actors and crew who worked on the six films. Your guide will then walk you around the sets, showing you different parts, including the front doors of the Hobbit houses and the colourful marketplaces. You'll also have the chance to visit The Mill and The Green Dragon Inn, which have been made with such intricacy and creativity that you can feel like you've stepped into the film yourselves.
After a day exploring this magical world, it's time to drive an hour further south to Rotorua, where you'll spend the next two nights. Rotorua - sitting on one of the world's most famous geothermal fields, the volcanic Plateau - is famous for its geothermal activity, including natural hot springs and bubbling mud pools, and was developed as a spa destination in the early 20th century.
As well as being a place to relax and rest, Rotorua is also an excellent place to learn about Maori culture. Rotorua is the ancestral home of the Te Arawa people who settled here more than 600 years ago, and their presence offers visitors numerous cultural experiences.
DAY 7
Cruise Lake Rotoiti
Today on your family tour of New Zealand, you'll get to experience not one but two water-based activities. The first is a morning private cruise, where your very own skipper and crew will take you on a three-hour trip to explore the bays and coves of Lake Rotoiti, just a 20-minute drive from Rotorua. From your charter boat, you can fish for rainbow trout as you listen to the history, stories and legends of the local Maori people, and soak up the beautiful landscapes. After a delicious lunch to refuel the brood after your sailing trip, you'll be met to be taken to your next activity - a paddle boarding adventure. The short drive through the Redwood and Whakarewarewa Forest takes you to your starting point at a lake's edge. After a safety briefing you'll take to the water in search of the caves that dot the shore of the lake. Led by your local guide, enter these caves on your board and take in your surroundings - the walls here are covered with glow worms that dot your view with star-like lights. You'll be paddling back as the sun goes down, so if it's a clear night, be sure to take your eyes to the sky to see the stars in the total absence of light pollution.
DAY 8
Family Fun at Lake Taupo
After a light breakfast, it's time to make the one-hour-and-15-minute drive to the north shore of Lake Taupo, which sits at the heart of New Zealand's North Island, both geographically and metaphorically in Maori legend. There's an option of two activities today - a jetboat ride through Huka Falls, or a fishing trip. The fishing trip sees you head out on a catch-and-release voyage on the water with incredible views for a relaxing experience, while the jetboat ride is an adrenaline-filled adventure that sees you speeding past cliffs along a river at 50 miles per hour. It's not for the faint-hearted!
DAY 9
Fly Fishing in Local Rivers
After a leisurely morning and delicious lunch, meet your guide for today's adventure on the water - a guided fly-fishing experience. You'll be collected and driven in a 4x4 to a local river that most tourists never visit. All of your licenses and equipment are included and packed for you, so simply take to the water and enjoy the experience of trying to catch elusive brown trout with your expert guide, who can teach beginners how to cast, and more experienced anglers how to improve their technique.
Come evening, head back to Rotorua for a dinner and some free time to spend walking around the vibrant town.
DAYS 10 & 11
Workshop and Wildlife in Wellington
Today you'll say goodbye to your hire car and head to Taupo airport for a domestic flight to Wellington, the country's capital. This quirky, coastal city is full of culture, and you'll have two chances to experience it in two very different ways across the next two days.
Firstly, take the family to Weta Workshops to learn about and see the inner workings of the film industry, from the special effects makeup used to transform actors into monsters to the robotic stars of the show. You'll even have the opportunity to get hands on and try your hand at making your own creations, whether that's using make-up, learning to sculpt or creating a keepsake from leather.
To experience another side of this city on your family tour of New Zealand, its time to head to the huge animal sanctuary Zealandia. This vast sanctuary is home to myriad species of flora and fauna, specialising in helping conservation efforts for endemic New Zealand species. Visiting this national treasure at nighttime means that you'll be able to see the many nocturnal species, including the iconic kiwi bird.
Aside from these two contrasting and interesting experiences, take some time to simply stroll around the city and soak up its sights and culture. Wellington is a great destination for foodies, especially seafood lovers. Treat the children (and yourselves) to freshly caught fish (and chips), and as the city is so small and walkable, why not visit a local, family-friendly pub where the parents can sample craft beers that micro-brewery-mad Wellington is famed for, while the children enjoy mocktails.
DAYS 12 to 14
Surrounded by Nature at the Marlborough Sounds
After enjoying city life for a couple of days, the next stage of your New Zealand family tour is to be surrounded by pristine, untouched beauty on New Zealand's South Island. Start with a ferry journey from Wellington to Picton, which takes three hours, then hop on a quick, 30-minute water taxi to the Bay of Many Coves, where you'll be staying for the next three nights.
Located in the vast Marlborough Sounds - a collection of ancient fjord-like sunken river valleys filled with the waters of the Pacific Ocean and surrounded by forest-covered slope - the Bay of Many Coves is a remote paradise where you family can get away from everyday life and immerse yourselves in the wilderness.
You'll have these three days to spend as you like, but some of the activities available in this area include sailing, dolphin watching tours and kayaking on the water, as well as nature walks and birdwatching on land.
DAY 15
Flying to Queenstown
It's an early start for the family today as you need to make the two-and-a-half-hour drive from your remote lodge to Nelson Airport. From Nelson, it's a three-hour flight to Queenstown, where you'll be staying for the final four nights of your family tour of New Zealand.
On arrival in Queenstown, you'll be picked up and transferred to your luxury hotel in the heart of the city and will have the rest of the evening to explore, relax and eat, soaking up the views of the surrounding mountains and lakes.
DAY 16
Exploring Queenstown in a 4x4
Today you'll be heading out in a 4x4 to explore the terrain around Queenstown, including the Glenorchy and Wakatipu Basin. The main attraction for this experience is the views you'll have of the locations where many of the Lord of the Rings films were filmed, including Skippers Canyon, Kawarau Gorge Bungy Bridge and Deer Park Heights - lovers of Tolkien's creations will be in heaven.
In addition to seeing famous locations from the films, you'll also have the chance to try your hands at panning for gold and crossing rivers in your 4x4, stopping along the way for lunch at a local café.
After a day off-roading, head back to Queenstown to relax in your hotel and enjoy another dinner with a view.
DAY 17
Explore by Bicycle
Yesterday you explored the surrounding landscapes by 4x4; today it's a change of pace on your family tour of New Zealand as you take off for a day of cycling and boating. After breakfast, embark from Queenstown aboard a catamaran with your hire bikes and equipment and make your way across to Mount Nicholas High Country Farm on the western shores of Lake Wakatipu. Cruise through Bob's Cove, taking in the views of Genorchy, Mount Earnslaw, the Southern Alps and Remarkables mountain ranges. Along the way you'll see plenty of interesting flora and fauna before disembarking at Mount Nicholas Station. From here, cycle along quiet country roads and across open farmland, taking in the sights as you go. Apart from one short climb, the route is reasonably flat so you can focus on enjoying the surroundings and alpine views. The cycle, which can take as little as 90 minutes if done without stops, takes you to the Colonel's Homestead where you will board the vintage steamship TSS Earnslaw for the return cruise to Queenstown.
Enjoy the rest of the day at your leisure, taking your family for a walk around the lake-side city.
DAY 18
Jetboating and Paddling
It's more thrills and spills today as you start the last full day of your family tour of New Zealand with a one-hour-and-15-minute jetboat ride up the Dart River. Take the hairpin bends and spins along the water to make your way to the starting point for your Fun Yak canoe experience. After being briefed and kitted out with your inflatable canoe you can begin to paddle and drift (under the watchful eye of your guide) for two hours downstream, taking in the sights around the Dart River channels as you go. You'll have the chance to stop in an ancient beech forest to enjoy a buffet lunch surrounded by nature, and explore hidden streams and rock pools before continuing downstream to Paradise, where you will be taken by 4x4 to Glenorchy, enjoying inspiring landscapes as you go.
The day ends back in Queenstown, and you can enjoy dinner at your leisure, getting plenty of rest before your journey home begins tomorrow.
It's time to say goodbye to New Zealand today as you enjoy one last breakfast in Queenstown before being transferred to the airport for a return flight to the UK via Sydney and Singapore, which takes around 28 hours in total.
Your flight lands back in London early this morning.
A Rough Idea of Price
Dependent on season, accommodation and activities
The estimated cost for this trip is £5,490 to £6,590 per person. The final cost of the trip depends on the way we tailor it especially for you. The final cost varies according to several factors, which include the level of service, length of trip and advance booking time. The exact price will be provided on your personalised quote. The average price for this trip is £5,490 per person.
A few of the benefits of travelling with us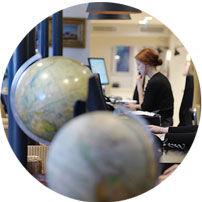 Get in touch
Our experts have the inside track on the destinations they sell and will tailor-make a holiday to your unique requirements.
Contact one of our New Zealand specialists