Itinerary Highlights
Visit Waiheke Island near Auckland for wine and watersports
Take a winery tour on two weeks in Hawke's Bay
Enjoy a chauffeured private tour of New Zealand's iconic Marlborough region
Fly to Queenstown and winery-hop through the Central Otago region
Have three days to totally relax looking out over the Marlborough Sound
Experience a helicopter flight over the dramatic Milford South and New Zealand fjords
Contact one of our New Zealand specialists + 44 (0) 20 3958 6120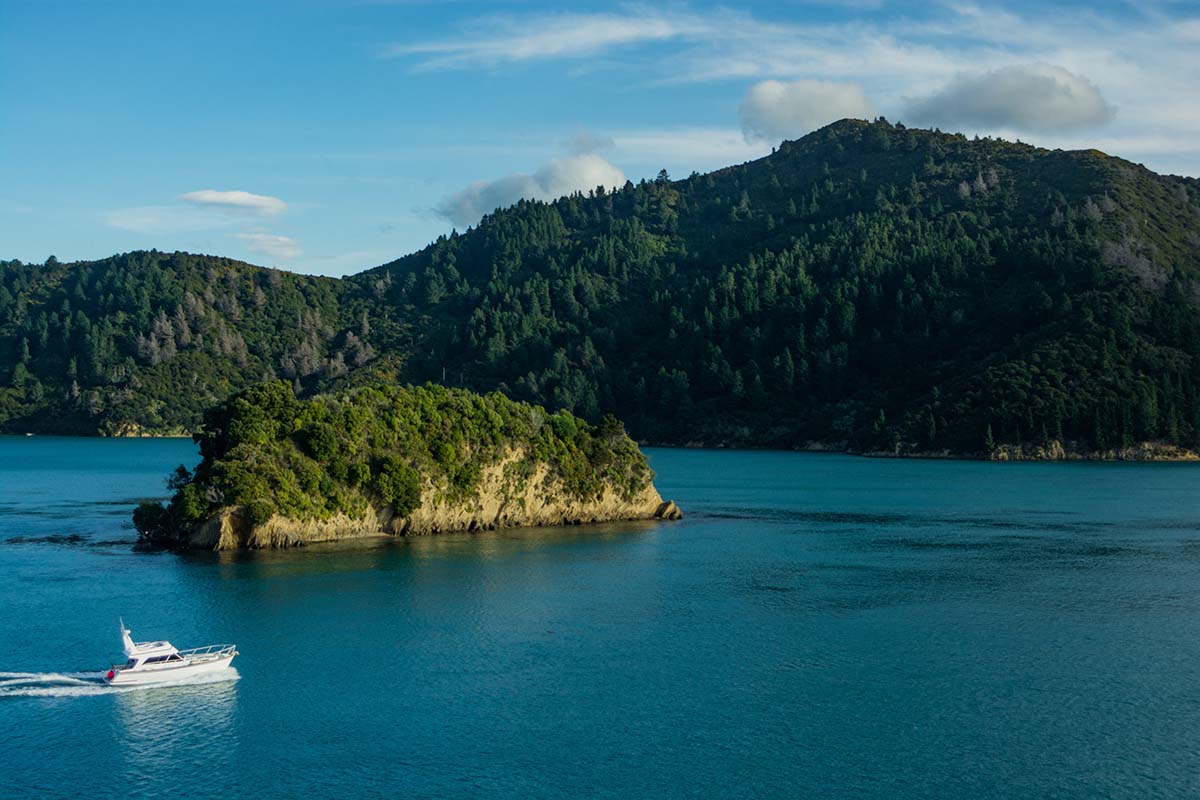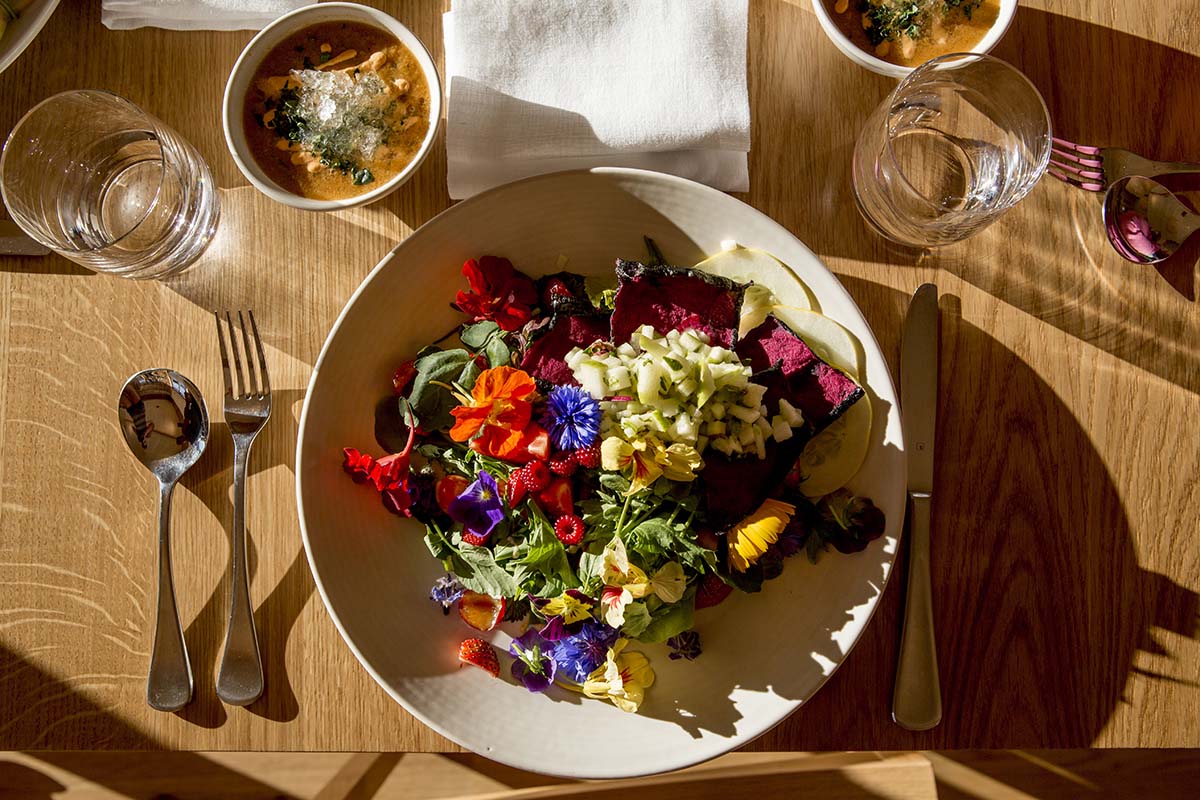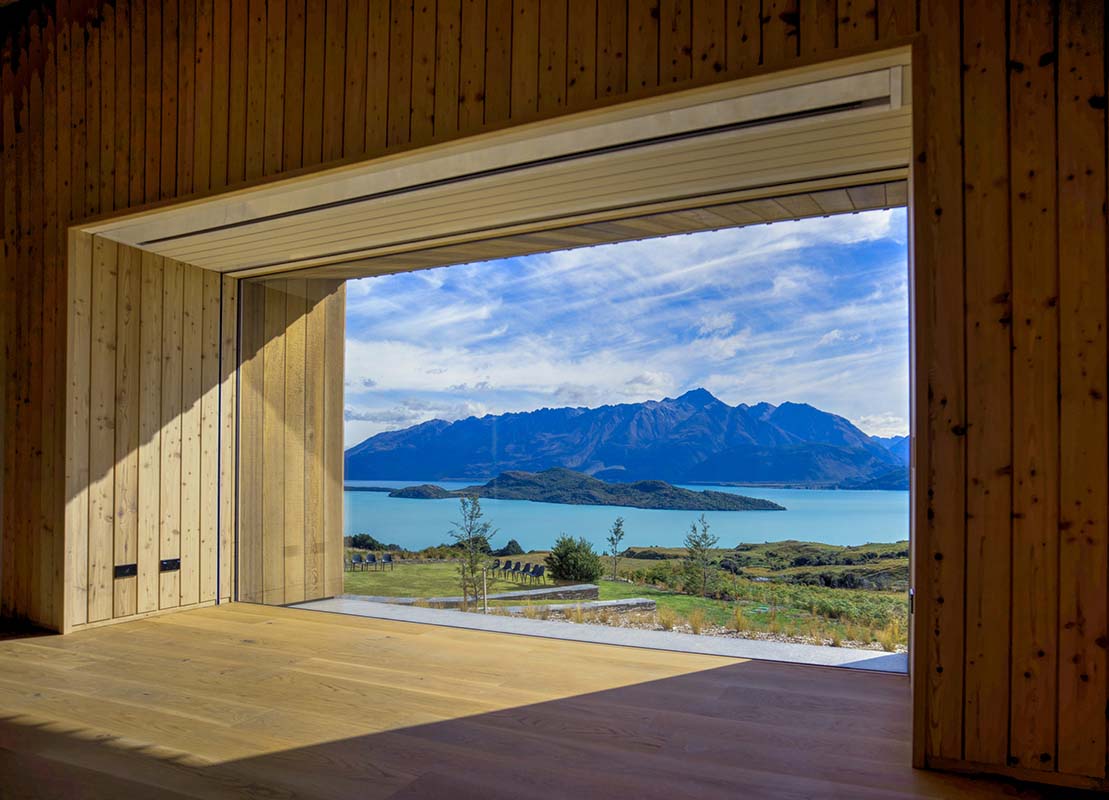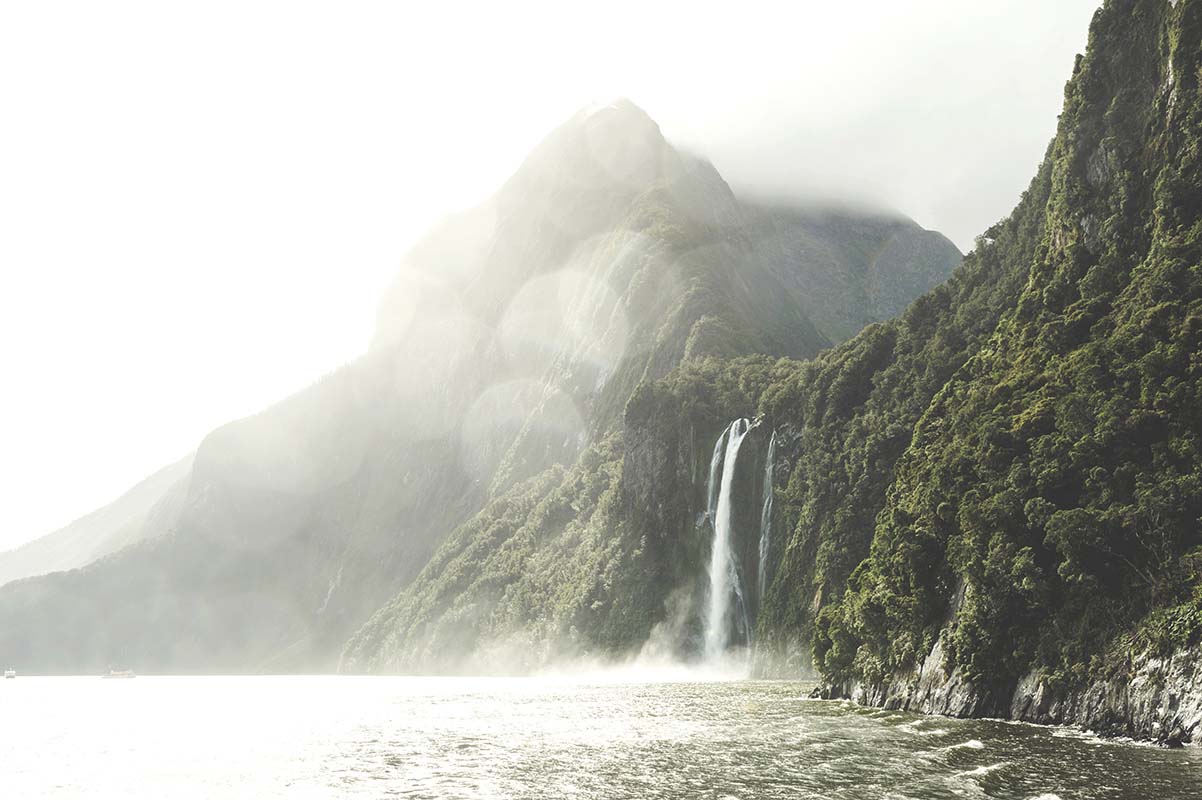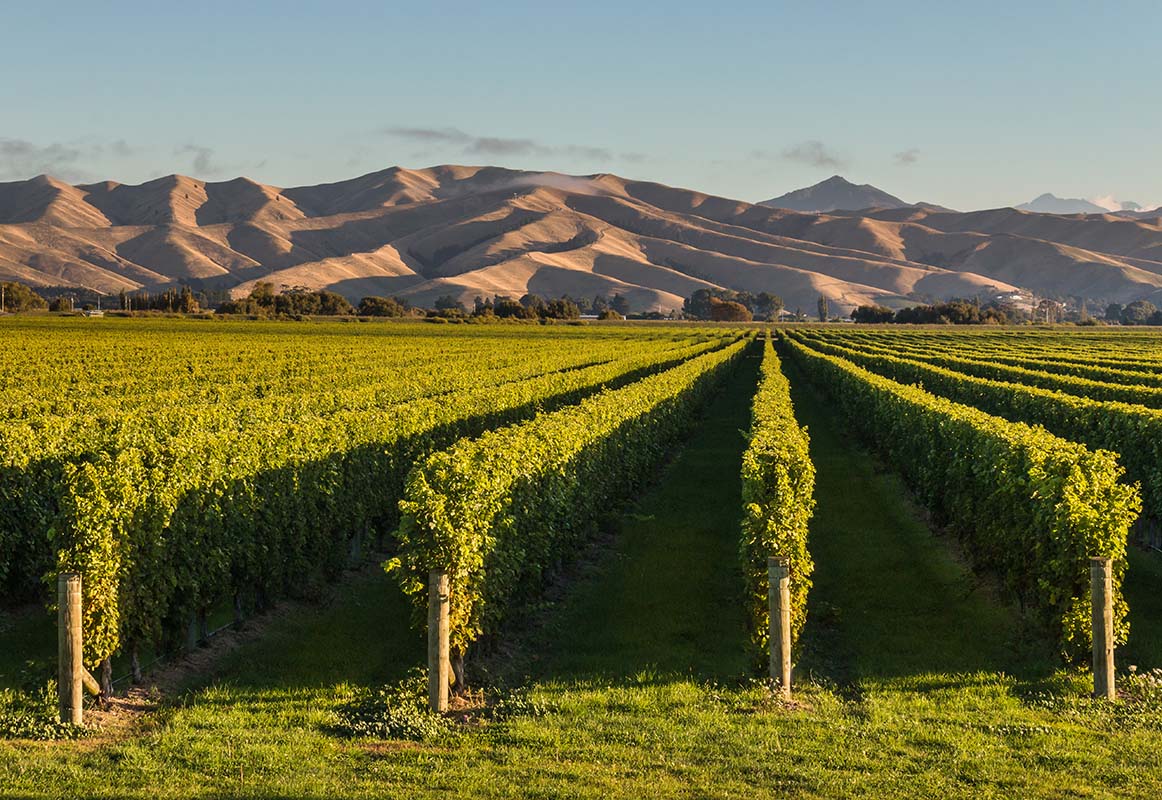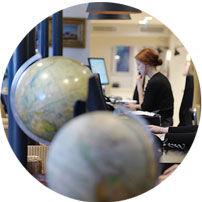 Enjoy the best of New Zealand's wineries as you hop from vineyard to vineyard in style on this 18-day wine holiday to New Zealand. Travelling through both the North and the South islands, you'll be able to enjoy spectacular scenery, intriguing culture and, of course, world-class food and wine.
Route
Everything is 100% tailored to you
DAYS 1 & 2
Fly to New Zealand
Your wine-focussed holiday to New Zealand begins today with an evening flight to Auckland, which takes 24 hours with a stop in Singapore. Due to the time difference, you'll be arriving in Auckland very early on day three of your journey, so before you set off, change your clocks and watch to New Zealand time and try to sleep when it would be night time in Auckland to avoid too much jetlag.
Your flight will land very early in the morning today, and to ensure that everything is as easy as possible, we have organised a comfortable private transfer to whisk you from the airport straight to your hotel on Waiheke Island, where you are staying for the next three nights.
DAY 4
Your Wine Wanderings Begin on Waiheke
Your wine holiday to New Zealand officially begins today with a private tour of Waiheke Island's best wineries in the company of an expert oenophile guide. Waiheke is best known for its red wine grape varietals, including merlot and syrah, but there are also some excellent whites to be found here, including chardonnay, sauvignon blanc and pinot gris. Your guided tour will be tailored to ensure you have the best experience possible, and you'll be able to sip your favourite varieties - and perhaps some yet-undiscovered ones that can become new favourites - with incredible views of the lush green scenery of the island.
After a full day of cellar door tastings, you have plenty of time to enjoy a delicious dinner using fresh Kiwi produce - we can recommend our favourite restaurants - before you head back to your chic accommodation where you can spend the rest of the evening out on your balcony, watching the sun set with another glass or two of vino.
DAY 5
Free to See Waiheke
Today is yours to spend as you please exploring the pretty island of Waiheke. Indulge in a long and leisurely breakfast before you head out to explore. We can organise a number of activities for you - from watersports and cycling to riding and fishing - or you can use your free day to simply stroll around, or for a spot of shopping and scenery (and perhaps start sampling some of the region's delicious food and wine).
After breakfast today, your driver will transfer you to Auckland's domestic airport for a quick flight over to Hawke's Bay - the next stop on your New Zealand wine holiday. As the flight is only an hour and your private transfer is less than 20 minutes long, you'll have ample time on arrival to settle into your home-from-home for the next three nights - a lodge surrounded by beautiful vineyards at the heart of the Hawke's Bay wine region.
You'll have the rest of the evening to yourself to settle in and enjoy your vineyard surroundings.
DAY 7
Bacchus and Bicycles
Today you will be exploring the Hawke's Bay wine area by bicycle so be sure to fill up on a hearty breakfast. When you pick up your bikes, you'll get some advice on the best Hawke's Bay wineries to visit, but this verdant region is yours to explore at your own pace and, as the oldest wine region in New Zealand, there's wineries aplenty to choose from. The climate here is similar to Bordeaux, so you'll find a lot of full-bodied reds using such varietals as merlot and cabernet sauvignon as well as rich and complex chardonnays.
This evening is yours to spend as you like, and we can recommend some lovely restaurants for supper before you retreat to your chic accommodation to rest.
After breakfast today you'll make your way to the coastal city of Napier, just a short drive from your vineyard lodge. This charming city is home to some of New Zealand's most unusual and exciting architecture; the original town was levelled in a devastating earthquake in 1931 and was then quickly rebuilt within two years, meaning that most buildings, parks and structures you'll see were built in the popular style of the time - Art Deco. Today you'll take a tour of the city in a classic car, learning about the history of the area and seeing some of the town's best buildings and interiors.
Once you've completed your tour, Napier is yours to explore. Take a stroll along tree-lined streets and pop into cute cafes, soaking up the retro atmosphere at every turn.
DAY 9
Make a Move for Marlborough
Today you make for the next stop on your New Zealand wine holiday - the iconic region of Marlborough. You'll be driven to the domestic airport to take a quick two-hour flight to Blenheim on the South Island, via Wellington. On arrival in the afternoon, you'll be picked up and transferred to your luxury lodge, which will be your home for the next two nights. Enjoy a gourmet dinner at your lodge, take some time to explore the extensive grounds and enjoy the evening for yourself to rest and relax, because tomorrow you'll be touring one of the world's most famous wine regions.
DAY 10
A Private (Chauffeured) Wine Tasting Tour of Marlborough & Blenheim
Today is set to be one of the highlights of your wine holiday to New Zealand as you have a private tour of this most iconic of wine regions. You'll be picked up in the morning and taken on a tailor-made expert-guided tour that showcases the highlights of this vino-rich area, whether you prefer to visit some of the biggest names in the industry, want to try some of the smaller producers, or have a lovely balance of both.
Along the way, you'll be able to sample some of New Zealand's finest produce with a delicious lunch overlooking verdant scenery.
DAYS 11 to 13
Remote Relaxation
For the next three nights you'll be staying in a truly incredible area called the Bay of Many Coves, overlooking the beautiful landscapes of the Marlborough Sounds. Your journey will begin with a transfer to Picton, where you'll be taken via boat to your luxury lodge. Nestled into a peaceful cove in a remote location, this is an ideal place to rest and rejuvenate while surrounded by nature.
For one of your days here we have organised a guided walk of the area, complete with a picnic. You'll get to know the history of the area - including its Maori roots and many visits from Captain Cook - as well as the interesting flora and fauna of the area. During your other days here we can organise activities if you wish, or you can simply soak up your surroundings and take the opportunity to sink into a slower pace of life in this naturally beautiful part of the world.
Today you'll be leaving the landscapes of Marlborough behind in exchange for the dramatic scenery of Queenstown, the final stop on your New Zealand wine holiday. Your three-hour flight from Blenheim to Queenstown via Wellington will land in the evening and on arrival you'll be picked up and transferred to your centrally located hotel which overlooks the mountains, Queenstown and the waters of Lake Wakatipu.
Take the evening to explore this diminutive but marvellous town on foot, popping into bars and pubs to meet both locals and travellers from around the world who have flocked to this particularly picturesque part of the South Island.
DAY 15
Tasting Central Otago
Today's itinerary is a delectable combination of wine tastings at cellar doors, gourmet lunch and exquisite views in the Central Otago region. Your expert guide will use their in-depth knowledge of local viticulture to take you to some of the best wineries around Queenstown. This is the last dedicated day of wine tasting on your wine holiday to New Zealand so be sure to ask as many questions as you can and try some of the country and world's best wines. This most scenic of regions is best known for its excellent pinot noir, but you can also find great chardonnay, sauvignon blanc and riesling producers in the area.
DAY 16
A Helicopter Tour of Milford Sound
The last full day of your New Zealand wine holiday ends on a high - quite literally - with a helicopter tour of the famous Milford Sound and the surrounding glaciers. Queenstown is home to three of the largest glaciers in New Zealand, all sitting at over 6,000ft. Today's helicopter tour will take you over the Southern Alps to the majestic Milford Sound on the west coast of the South Island, before heading north to the glacier area. You'll have chance to land near one of the glaciers to stretch your legs, explore, and take some amazing photos.
Once your 90-minute helicopter experience has finished and you're back in Queenstown, you have the rest of the day to spend as you wish. This is the extreme sports capital of the world, so you could book yourself in for a bungee jump, paragliding or canyoning, or simply relax in the scenic setting for one last night.
It's time to say goodbye to New Zealand today as you enjoy one last breakfast in Queenstown before being transferred to the airport for a return flight to the UK via Sydney and Singapore, which takes around 28 hours in total.
Your flight lands back in London early this morning.
A Rough Idea of Price
Dependent on season, accommodation and activities
The estimated cost for this trip is £5,465 to £7,715 per person. The final cost of the trip depends on the way we tailor it especially for you. The final cost varies according to several factors, which include the level of service, length of trip and advance booking time. The exact price will be provided on your personalised quote. The average price for this trip is £6,425 per person.
A few of the benefits of travelling with us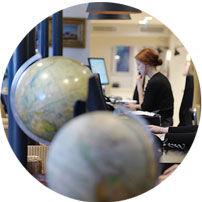 Get in touch
Our experts have the inside track on the destinations they sell and will tailor-make a holiday to your unique requirements.
Contact one of our New Zealand specialists