Being at the front of the travelling queue takes some serious forward-planning and there are certain crowd-pleasing destinations where it pays to be even more organised than usual - but boy is it worth it when it's done well. Here are our hot-tipped 2021 holidays that are set to sell out fast, so get them while you can…
1
The Great Migration, Tanzania and Kenya
The Great Migration is a continuous circuit of two million wildebeest, zebras and gazelles that make the intrepid journey across Tanzania's Serengeti plains to the Masai Mara in Kenya. Facing countless fierce obstacles along the way, it's nature's grandest, most dazzling show. To view it first-hand is an unbelievable privilege and, in safari circles, it's a big deal. It's no surprise then that spots to witness this incredible display are highly coveted, especially with the type of mobile camps we work with – ones that are nimble on their feet and able to respond quickly to the unpredictably of the animals' movements, swiftly re-locating to key migration spots at crucial times. It means you can watch with just a handful of people at the banks of the Mara River as the pulsating animal mass crosses the crocodile-infested waters in an act of raw survival. There's no such thing as a cookie cutter safari here.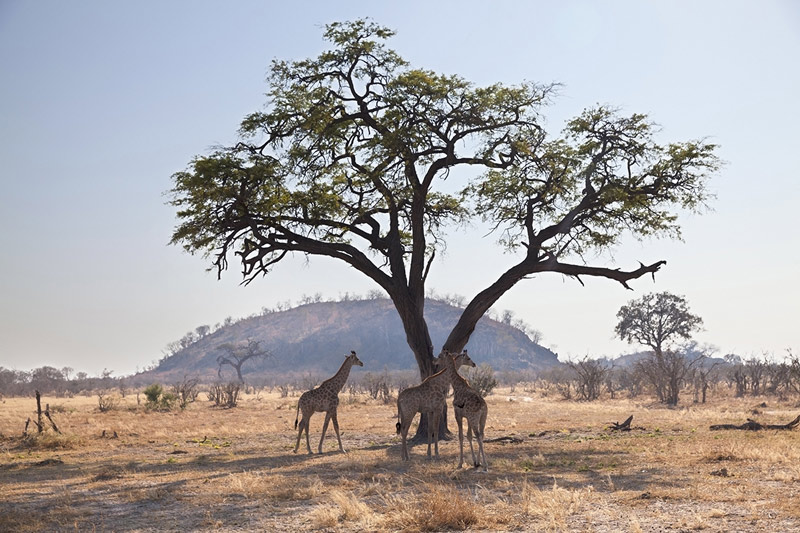 Papa Bravo - stock.adobe.com
2
Gorilla Trekking in Rwanda
After hours trekking in the dense emerald rainforest of Volcanoes National Park in Rwanda, you spot a flash of brown fur moving in the foliage and your heart stops – as you inch closer, bit by bit an immense gorilla in all its raw, intense strength, comes into view, and just as you've digested its awesome presence, another appears behind it. Seeing and feeling the magnificence of these creatures in the wild is a moment when life comes into sharp focus. It's a 'can't believe your eyes' instant that stays with you forever. There are ten groups of gorillas in Volcanoes National Park and a maximum of eight people are allowed to visit each group per day – such exclusive access guarantees a breathtaking experience, but it also means that visitors have to book early to score a front-row seat to see these majestic beasts. For an animal encounter that's as up close and personal as it gets, look no further.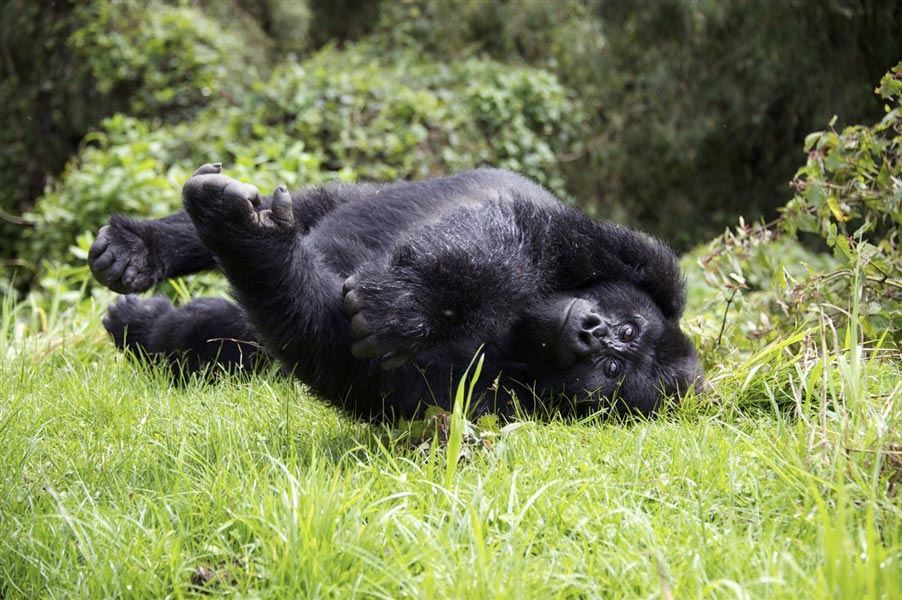 Jack Berglund/Getty Images/iStockphoto
3
British Columbia, Canada
If animal spotting combined with luxurious lodges are your thing – we're talking crisp white sheets, gigantic roll-top baths, floor-to-ceiling windows to the wilderness, and staff who can't do enough – a getaway to British Columbia's natural paradise, Vancouver Island, might just be your dream come true. Holidays here are as indulgent as they are wild; think Bear Grylls meets Mariah Carey. Vancouver Island, off the west coast of Canadian province British Columbia, belongs more to Mother Nature than to humans; the beautiful landscape, jam-packed with rushing rivers, giant valleys, bubbling waterfalls and lofty mountains, is home to eagles, moose, elk and the region's biggest draw: grizzly bears.
The ocean is just as bountiful, with otters, sea lions, seals and whales all found here. Spend a night in a camp on Ursus Mountain which is only accessible via helicopter, and you'll be part of an exclusive club who get to experience a truly secluded, spoiled side to the Canadian wild, complete with a private chef and an entire lake to yourself. It goes without saying that entry here is hard to come by and booking ahead is a no-brainer.
›› All our Holiday Ideas in Canada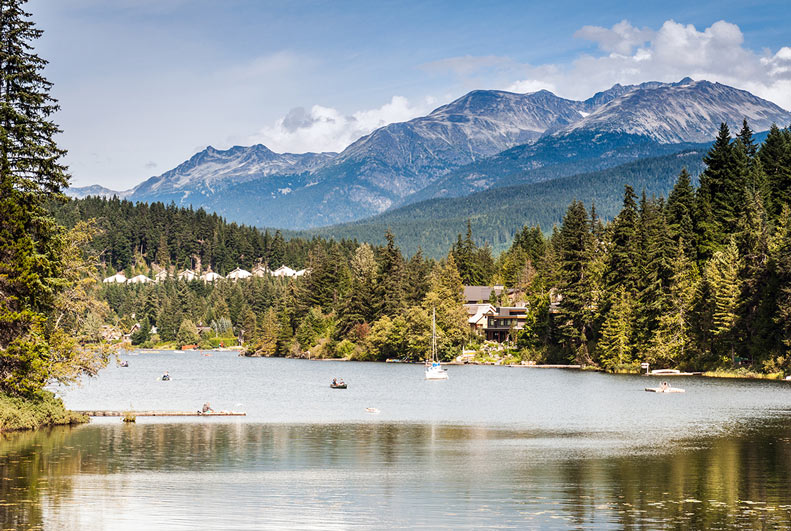 Steven Slater/stock.adobe.com
4
Finnish Lapland at Christmas
Christmas is one of the busiest times of the year to travel regardless of destination, but pile on magical winter wonderland scenery, a chance to see the dazzling Northern Lights and even better, a moment to meet the big man himself – Father Christmas – and Finnish Lapland has the biggest festive queue of them all. Fear not though – despite the crowds, once you're booked in and ready to go, you'll be relieved to hear the experience of meeting the jolly bearded A-lister isn't all elbow-to-elbow jostling and precision-timing. In fact, it's an intimate moment of pure wizardry for children who linger in his grotto making biscuits, meeting elves, and finally, whispering Christmas wishes to Santa himself. Magic moment complete, you're free to explore the stunning landscapes with husky rides, ice fishing and aurora borealis hunting.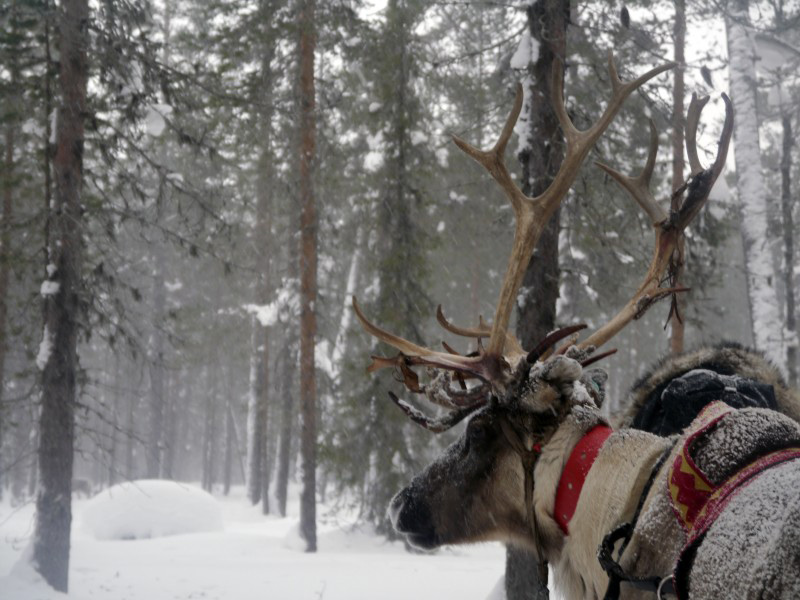 Scandinavian Adventures / Lapland Event
5
British and Irish Lions Tour, South Africa
Any major sporting event brings with it a mass of passionate tourists, and throughout July and early August 2021, South Africa's population is set to swell with the hotly-anticipated British and Irish Lions rugby tour. The crème de la crème of rugby players from England, Ireland, Scotland and Wales will descend on one of the greatest rugby nations on the planet to attempt to defeat the reigning world champions. It's edge-of-your-seat stuff and if you want in on the action, speed is your ally as, unsurprisingly, accommodation sells out fast. Choosing the right lodgings for your stay is all about weighing up your needs, whether that's squeezing in a safari between games or indulging to the max with a post-match stay in the Cape Winelands. If you want to be at the centre of this wonderful event, the time to plan is now.
›› All our Holiday Ideas in South Africa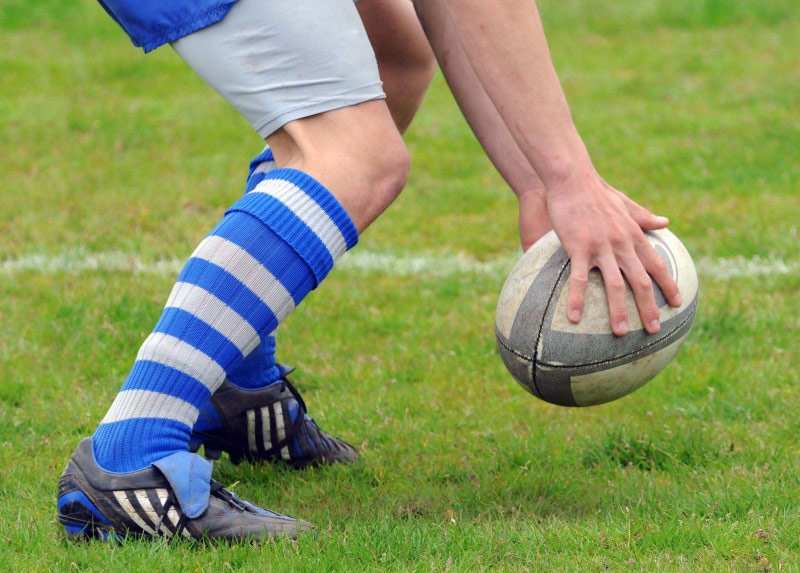 Alain Vermeulen / Fotolia.com
6
The Galapagos Archipelago
If you've forever daydreamed about the legendary Galapagos Islands, but never quite made the trip, 2021 might be your year. Sir David Attenborough's 95th birthday in May is as good a reason as any to visit one of the world's premier wildlife destinations. The veteran broadcaster has been four times himself and in 2013 filmed a documentary about the extraordinary species that reside there, most of which aren't found anywhere else on the planet.
The extreme isolation of this chain of 19 Pacific Ocean islands, dubbed a 'living museum' by UNESCO, has allowed the unique, untouched, volcanic landscape and its wildlife to flourish. If you want to make like Darwin and join an island-hopping voyage, it's wise to book ahead as the best boats get snapped up fast. And you'll soon see why the Galapagos Islands are the hottest wildlife ticket around as you travel from island to island, sharing beaches with spirited sea lions, photographing pelicans and flamingos frolicking in the water and peeling back foliage to reveal giant tortoises.
Cover : stockcam/Getty Images