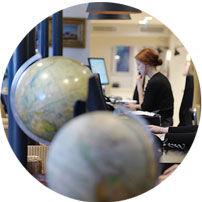 Welcome to the cradle of humanity, Kenya!Crossed by the Great Rift Valley, where the oldest hominid skeletons were found, Kenya is a country of varied landscapes. From the tropical Indian Ocean coastline, to the beautiful shores of Lake Victoria, to the towering 5200 meter high Mount Kenya, Kenya promises to provide diversity. Kenya road trips allow you to explore this diverse regions and meet some of the 70 different ethnic groups which make up the population of Kenya, including the famous Maasai people, the masters of the savannahs of the Masai Mara. Your Kenya road trip will take you through some of the greatest African national parks,
including Amboseli and Meru. You can also visit the Kenyan coast and the port of Mombasa, which still holds the memories of Arabian and Portuguese traders who used to fly the waters of the Indian Ocean
A few of the benefits of travelling with us
What our clients say about us
Kenya customer reviews (5 reviews)
4.4/5
Best holiday EVER. You got it perfectly for us - you are a wonder. Absolutely loved it. It really was amazing and definitely a place that grabs your soul. I have to go back!
Kenya Guide
Practical advice, client testimonials and inspiration to help you prepare for your holiday
Contact one of our Kenya specialists