Forget the food (OK, ignore that) - Oaxaca is also Mexico's craft capital. We can arrange visits to artisanal villages such as Teotitlan del Valle where you will see local craftsmen in action and learn how they weave carpets using natural plant and animal dyes to create the unmistakably colourful Oaxacan patterns. The town also specialises in making hand-made beeswax candles and decorative paper flowers.
Other villages worth visiting include San Bartolo Coyotepec, San Martin Tilcajete and Santo Tomas Jalieza, each of which is famous for a particular craft, namely ceramics, carved wooden animals (alebrijes) and finally bags, belts and rugs respectively, often using techniques unchanged for centuries.
Back in the city of Oaxaca itself, there are fun markets to explore for the produce from the various villages, and for the full over-arching Oaxacan experience we can always weave arts and crafts interests into an itinerary that includes culinary encounters in the city and cultural visits to nearby Monte Alban, the capital of the ancient Zapotec nation, and other Zapotec sites.
Itinerary Ideas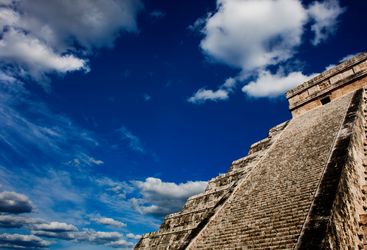 Best for: Couples and Families
Pre-Columbian Ruins in Mexico
Modern Mexico offers everything you could ask in a luxury holiday; culture, delicious food and some truly wonderful beaches, and in this 16-day...
16 Days
From £5,350pp
15 Days
From £4,840pp
Places to Stay in Oaxaca & Chiapas
Casa Oaxaca
Housed in an 18th Century colonial house, Casa Oaxaca has been painstakingly restored and modernised to create a designer boutique hotel.