Itinerary Highlights
Venture deep into the rainforest in search of a habituated group of magnificent mountain gorillas.
Hunt for golden monkeys in the only region in the world that these colourful primates can be spotted.
Get to grips with Rwanda's sad but resilient history on a half day tour of Kigali.
Contact one of our Rwanda specialists + 44 (0) 20 3958 6120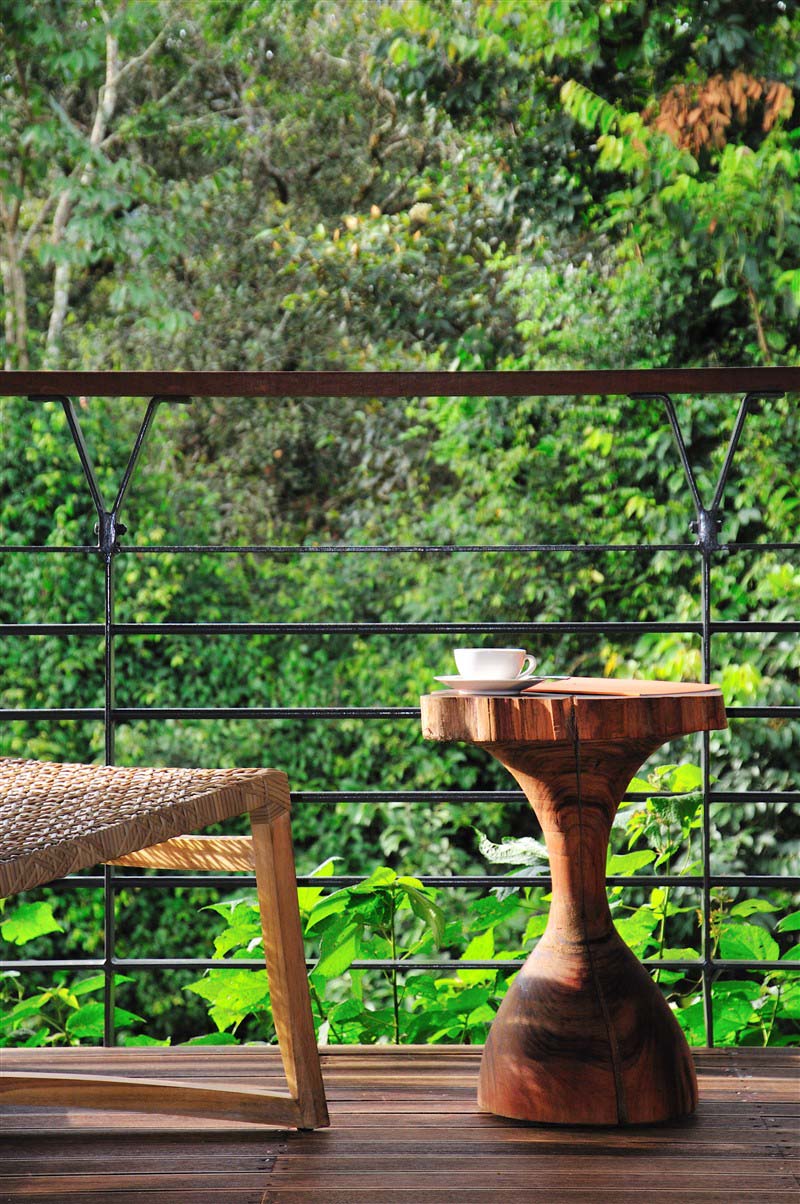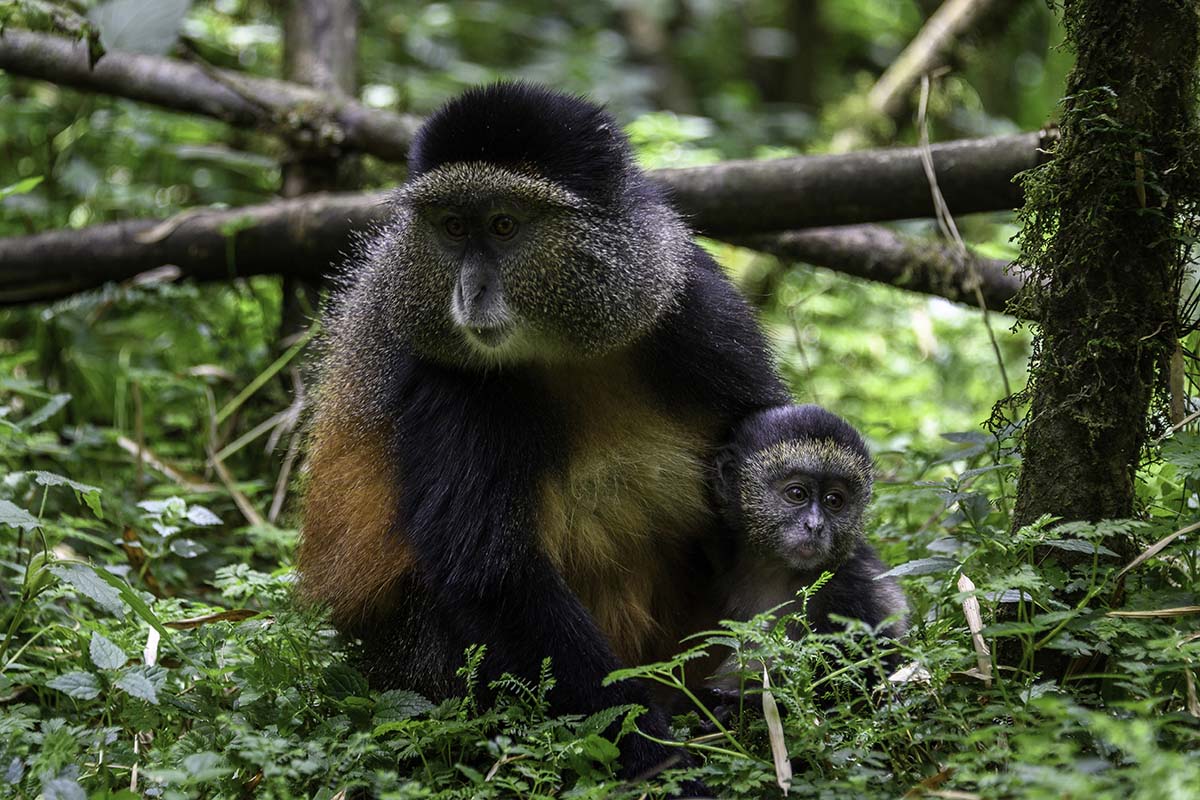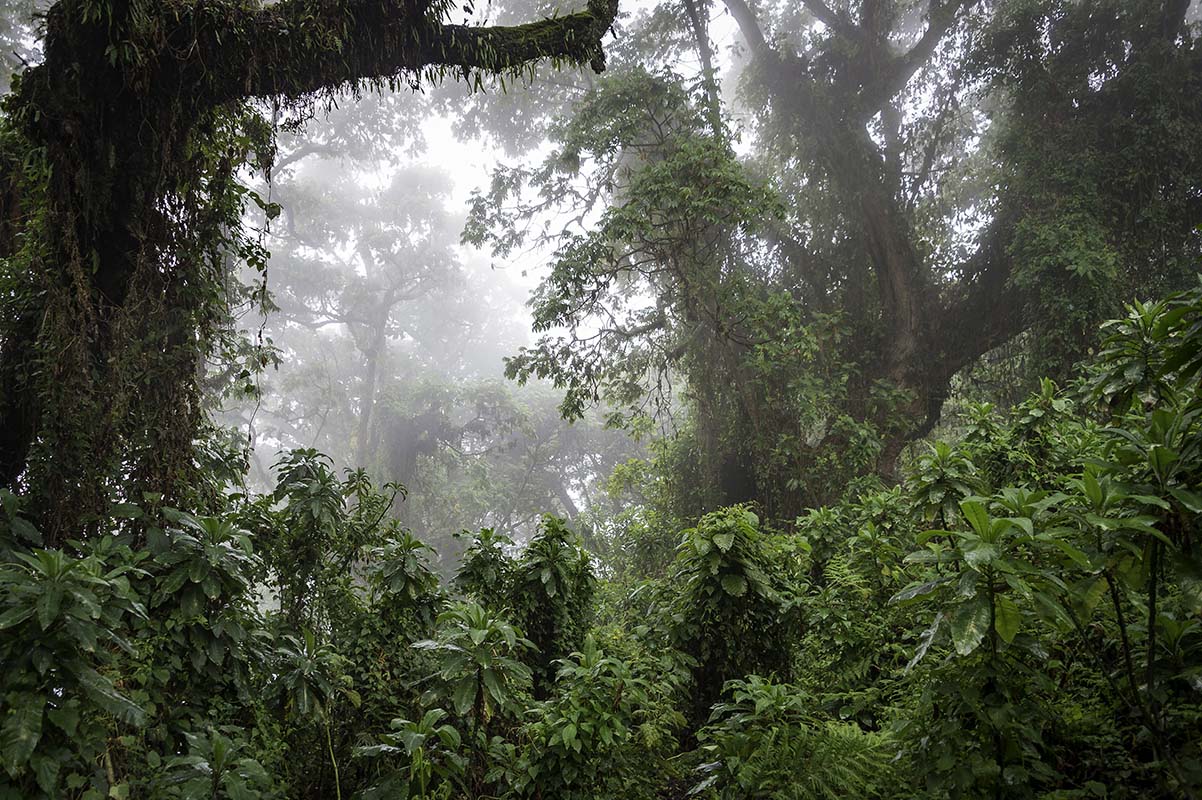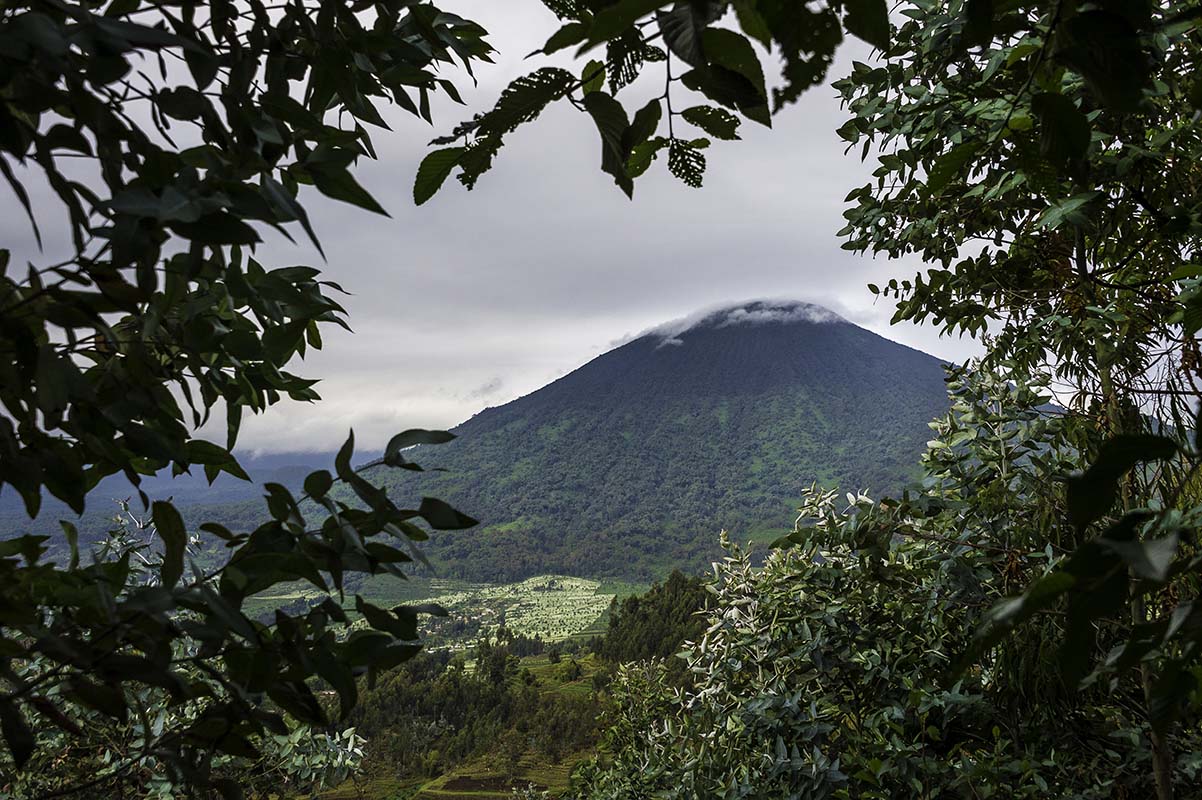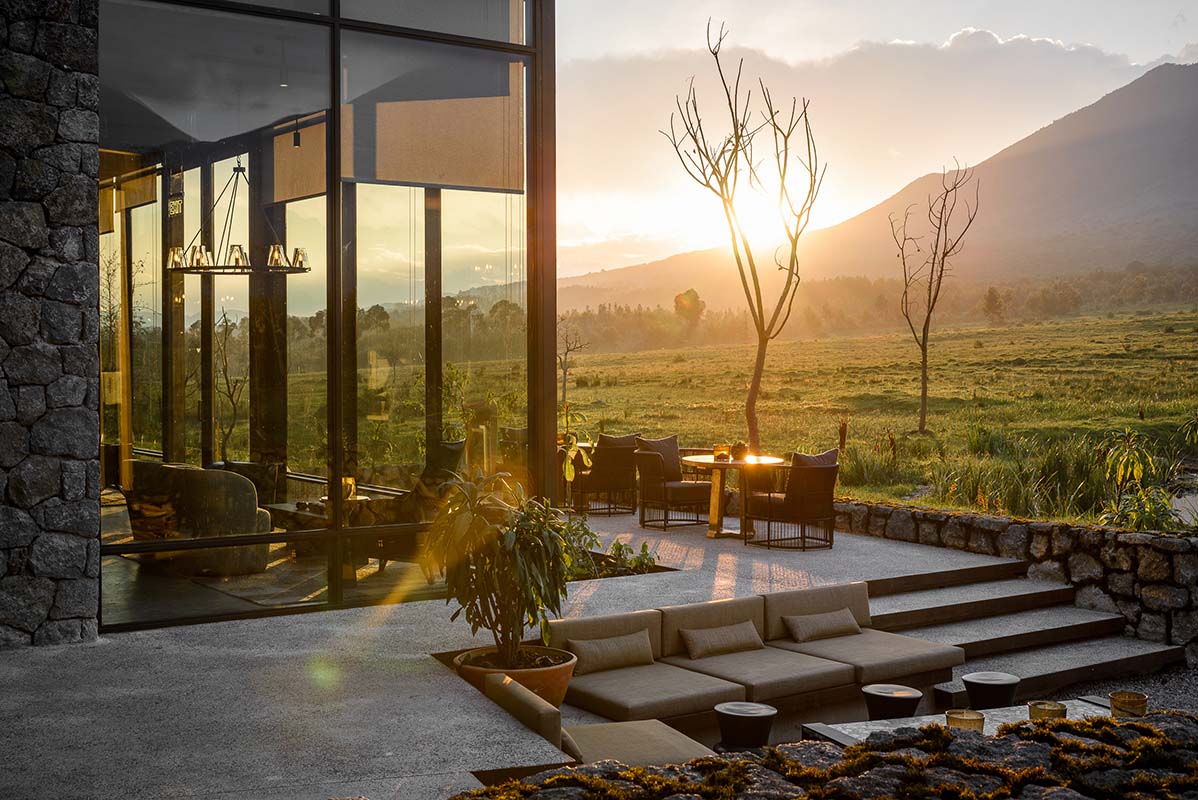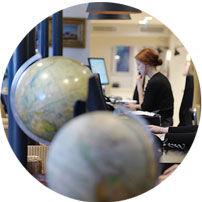 During this six-day adventure in Rwanda's lush Volcanoes National Park, tick a mountain gorilla trek off your bucket list. While you're at it, spot endemic golden monkeys and learn more about the amazing gorilla research being done here too.
Route
Everything is 100% tailored to you
DAY 1
International Flight
Your Rwandan mountain gorilla safari gets underway today as you make the journey from the UK to Kigali. The flight time is around 10 hours 50 minutes on an overnight direct flight, arriving in the morning into Kigali.
DAY 2
To Volcanoes National Park
When you land in Kigali today, head into arrivals where you will meet by a member of our friendly ground team. After greeting you and helping with your bags, your driver will then whisk you to your lodge, situated in the foothills of the mighty Virungas, a chain of 15,000ft volcanoes stretching through Rwanda, Uganda and the Democratic Republic of Congo with sensational views and access to the adjacent Volcanoes National Park. The drive should take around two hours on good roads. When you arrive, settle in to your luxurious surroundings with a gentle stroll around the grounds, take in some of the views before your first supper in Rwanda and a good sleep before the safari activities kick off tomorrow.
DAY 3
Mountain Gorilla Trekking
Blanketing the beautiful Virunga Mountains, the lush rainforest that makes up Volcanoes National Park is home to seven groups of habituated mountain gorillas. Today you will be lucky enough to tick an item off your bucket list as you join an expert guide to set off on a mountain gorilla trek in this remote part of Rwanda. After meeting your guide at the park entrance you will then spend several hours trekking through the dense foliage, spotting other wildlife en route to finding a gorilla family. Once your guide locates a group you will then have a full hour to enjoy simply watching and photographing these majestic creatures as they go about their daily routine.
Following your time with the mountain gorillas, head back to your luxury lodge and spend some time relaxing over a leisurely dinner as you let the once-in-a-lifetime experience really sink in.
After all the excitement of yesterday we couldn't let the adventure stop, and so we have organised for you to head back into the rainforest this morning. This time you will be going in search of the region's endemic golden monkeys. These brightly coloured and big cheeked monkeys are both adorable and agile and, with your guide, you'll spot them swinging from the trees in the forest canopy. After lunch back at your lodge, this afternoon will be spent learning more about the wildlife research that is at the heart of safaris in the region. Start by visiting the grave of world-renowned mountain gorilla trekking researcher Dian Fossey. As well as teaching you more about the incredible research Dian did, your guide will also introduce you to some of the most scenic spots in the forest.
After a busy day, enjoy a final dinner at your lodge and then sit and soak up the scenery for one last evening.
Enjoy your last breakfast in the forest this morning before you make the two and a half hour transfer back to Kigali, where you will spend the night. When you arrive in the capital, check in to your hotel and then tuck into lunch. This afternoon you will then be met for a guided tour of Kigali. As the capital of Rwanda, Kigali has seen its fair share of historic and traumatic events, and your guide will be able to help you understand more about this fascinating and resilient country. Highlights of the tour include the sobering but important Genocide Memorial, the Kandt House Museum of Natural History, some of the lively local markets, and the Inema Arts Centre.
Sadly your adventures in Rwanda have come to an end and today it's time to make your way home. A driver will collect you from your hotel and take you to the airport in good time for your flight. Here, check in and then settle down for the direct flight which will take just under 11 hours, landing back into the UK in the evening.
A Rough Idea of Price
Dependent on season, accommodation and activities
The estimated cost for this trip is £4,930 to £5,920 per person. The final cost of the trip depends on the way we tailor it especially for you. The final cost varies according to several factors, which include the level of service, length of trip and advance booking time. The exact price will be provided on your personalised quote. The average price for this trip is £4,930 per person.
A few of the benefits of travelling with us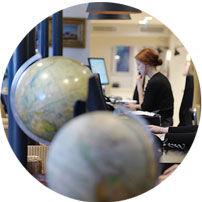 Get in touch
Our experts have the inside track on the destinations they sell and will tailor-make a holiday to your unique requirements.
Contact one of our Rwanda specialists