Itinerary Highlights
Get to grips with Rwanda's troubled history on a guided tour of Kigali, including a visit to the Genocide Memorial
Go in search of chimpanzees and endemic colobus monkeys in Nyungwe National Park
Enjoy luxury accommodation and treetop views from two lovely lodges and a tree canopy
Trek to spend time with endangered mountain gorillas in Volcanoes National Park
Contact one of our Rwanda specialists + 44 (0) 20 3958 6120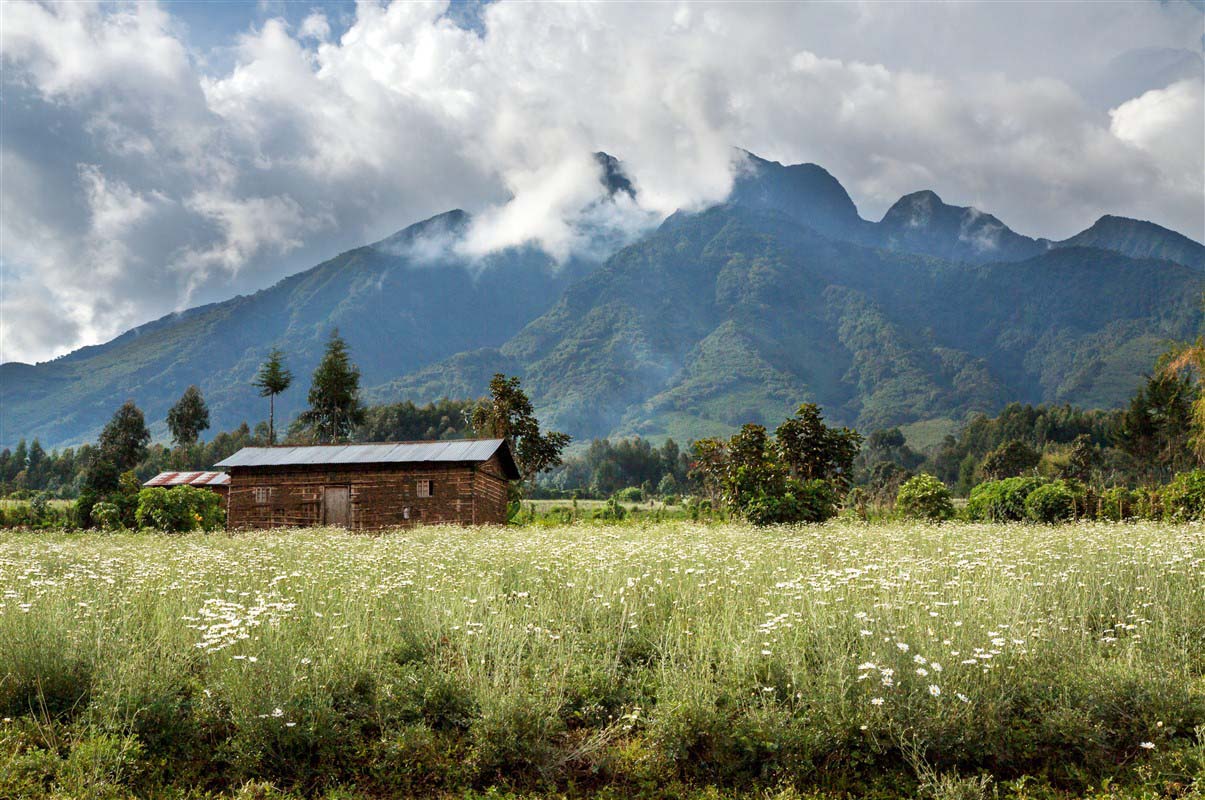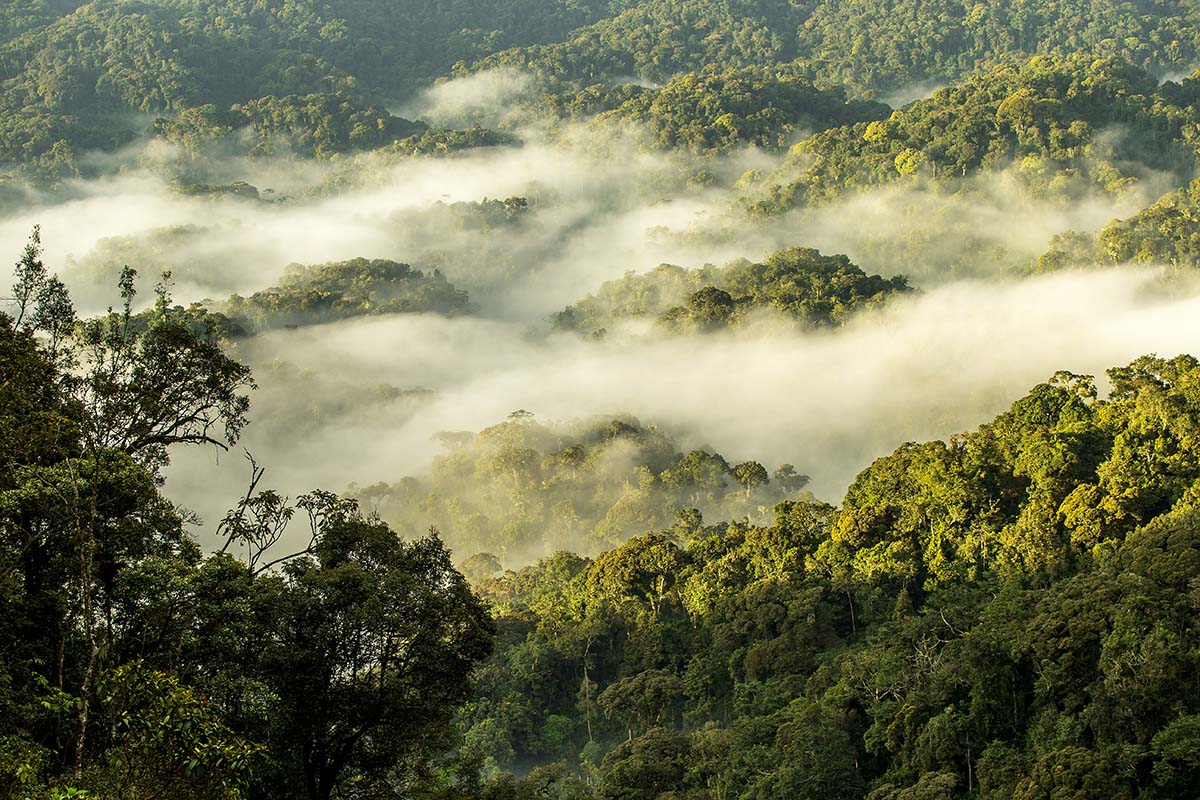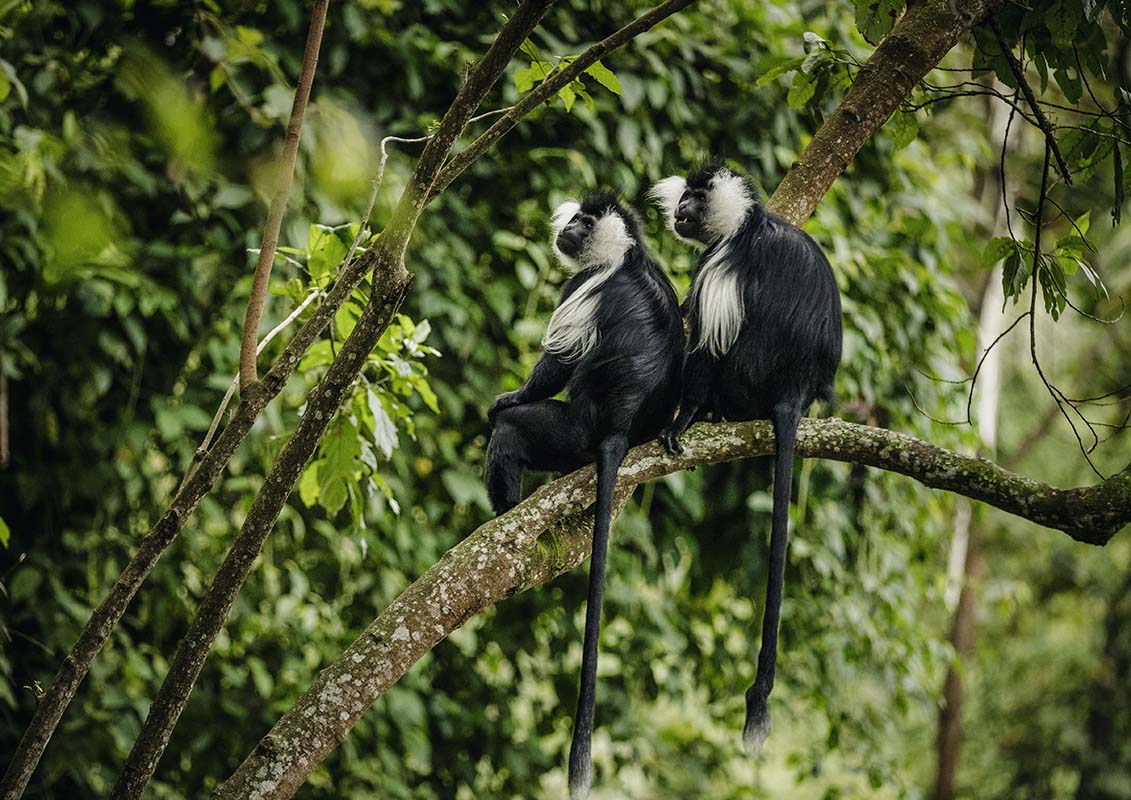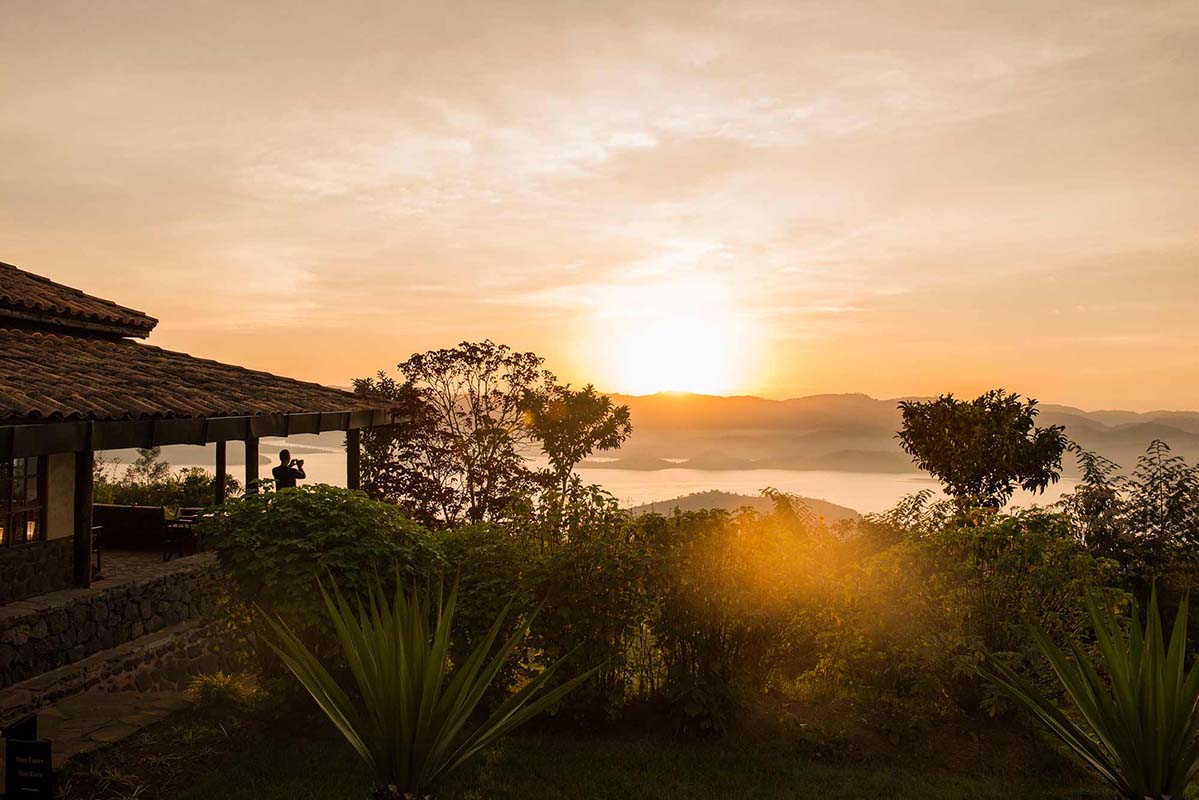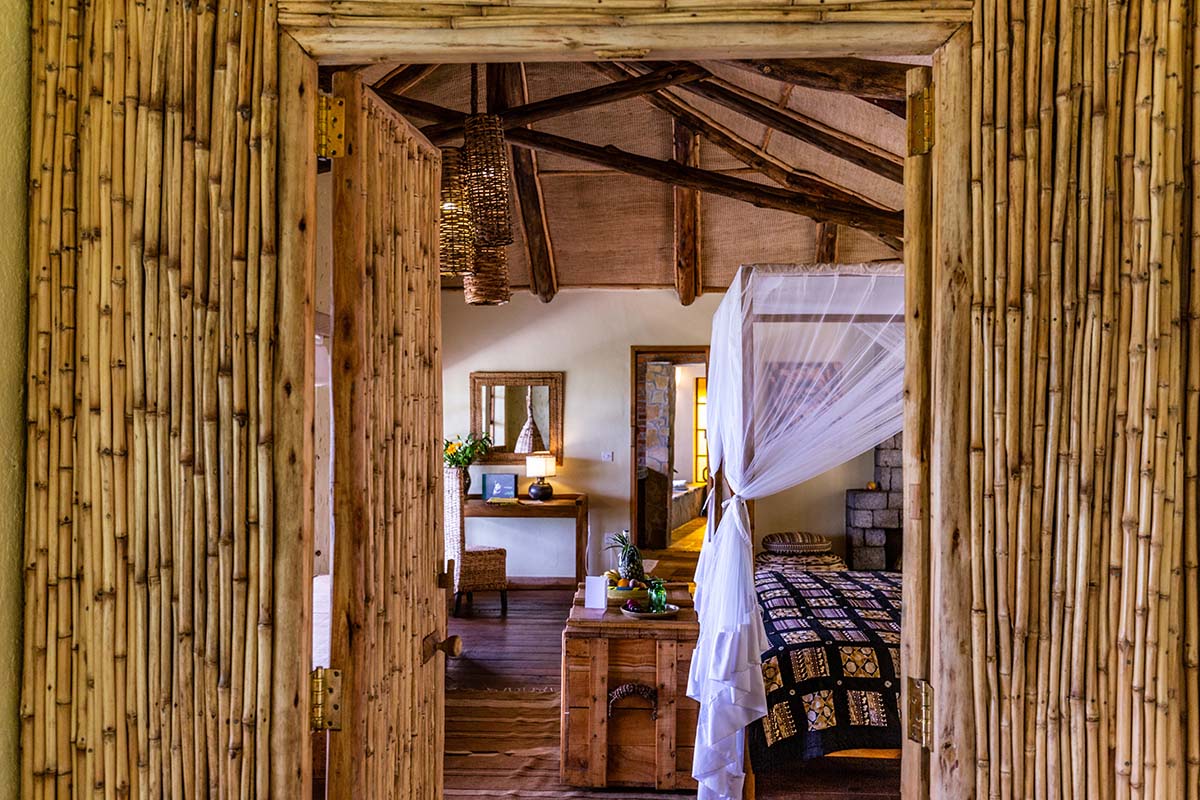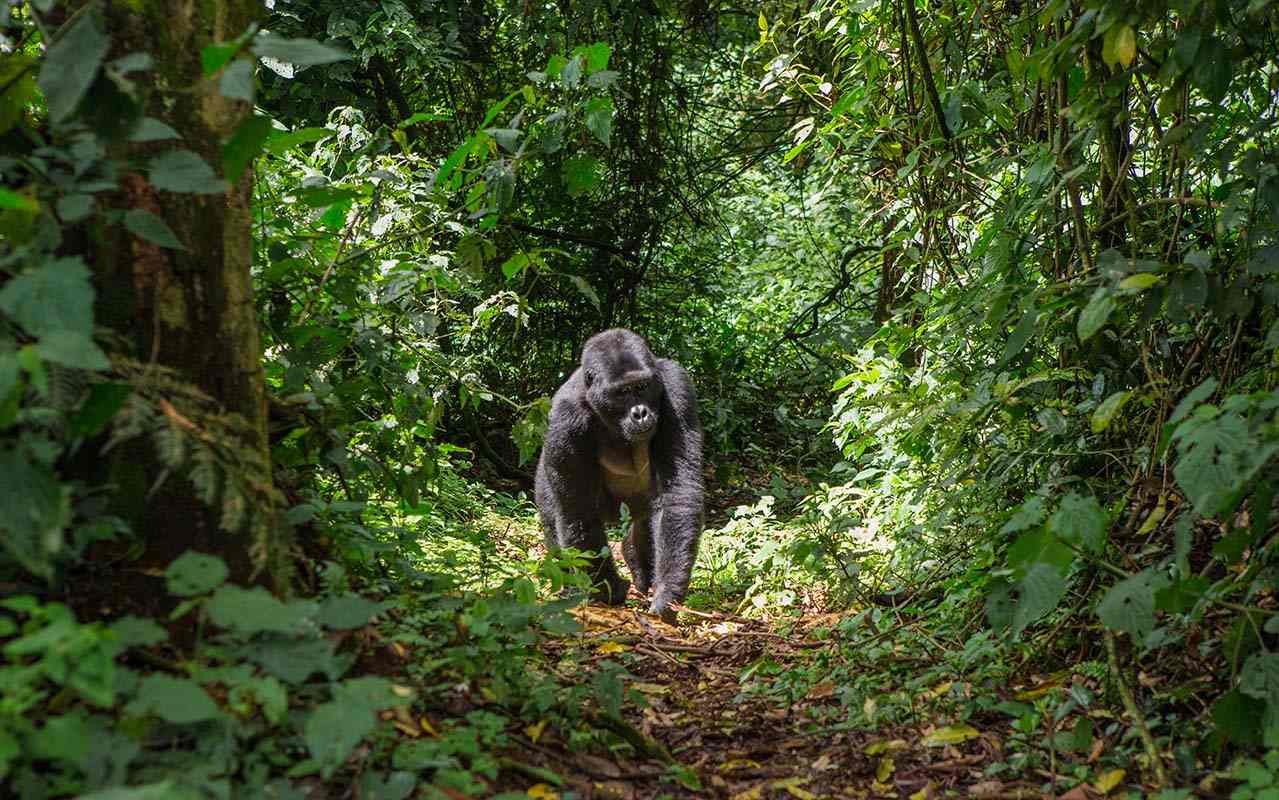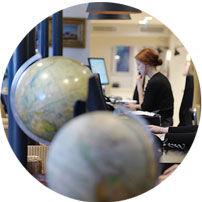 As one of only three places in the world where you can trek with endangered mountain gorillas, a luxury safari in Rwanda is all about the wildlife. On this nine-day safari, look out for the glorious gorillas, as well as chimpanzees and colobus monkeys in Nyungwe National Park, and golden monkeys in Volcanoes National Park.
Route
Everything is 100% tailored to you
DAY 1
International Flight
Start your adventure to Rwanda bright and early this morning with an early morning flight from the UK to Kigali. Including a brief stop-over, the flight time will be around ten-and-a-half hours, meaning you will land at around dinner time in Rwanda. When you do land, a member of our on the ground team will be waiting to greet you and take you to your waiting transfer. After a long journey we've organised for you to stay in Kigali tonight and can arrange for dinner to be waiting for you at the hotel when you arrive. Having filled your hungry stomachs, get to bed before the fun really begins tomorrow.
DAY 2
From City Sights To Beautiful Nyungwe Forest
Wake up feeling refreshed after a good sleep and enjoy a hearty breakfast before meeting your friendly local guide in reception. From here you'll be heading out on a morning tour of the city. Though the tour can be tailor-made to your personal preferences, there are several places we recommend visiting to get the most out of the morning, including the sobering-but-important Genocide Memorial, the Kandt House Museum of Natural History, some of the lively local markets, and the Inema Arts Centre.
Following the tour, you will return to your hotel for lunch before departing for the next stop of your trip - Nyungwe Forest National Park. The drive is around five hours and the last section will take you into the beautiful forest so keep your eyes peeled for some lush views. Dinner will be waiting for you on arrival before heading to bed.
DAY 3
Cheeky Chimp Spotting
Today your luxury Rwanda safari really gets off the ground as you meet your specialist guide for a morning of chimpanzee tracking. Follow your guide deep into the forest and keep your eyes peeled for cheeky chimpanzees dashing through the foliage around you. Breakfast will be served on-the-go as the chimps are most active in the morning and you'll want to allow as much time as possible to spend watching these fascinating creatures. As you'll be traversing thick forest ground, this is not an easy walk, but the rewards should be well worth it for any wildlife lovers.
When you get back to the lodge, enjoy a leisurely lunch while looking through your photos before an afternoon for you to spend at your leisure. We recommend joining one of the senior chefs for a tour through the kitchen garden to learn more about the menu you'll have just enjoyed, and how ingredients are (wherever possible) locally- and organically-sourced. In an area where the flora is key to everyone's survival, sustainable food sourcing is incredibly important. If you are staying during the last Saturday of the month, you can also join the locals to devote time to working in the community as part of the nationwide 'Umuganda' volunteering programme.
DAY 4
More Monkey Madness
Another day in Nyungwe means another early start for some resident wildlife spotting; this time you'll be heading into the forest in search of colobus monkeys. These black and white bearded monkeys are as adorable as they are entertaining to watch swinging in the tree tops. Since Nyungwe is home to one of the world's largest populations of both mangabey and Rwenzori colobus monkeys you can hope (fingers crossed) to see lots of them over the course of the morning walk.
This afternoon, after lunch at the lodge, test your head for heights on a spectacular canopy walk. Hanging 196 feet up in the air and suspended between giant trees, the walkways offers fantastic views of both the treetops and the forest floor. Alternatively, learn more about Rwanda's tea industry with a visit to a nearby tea plantation. Spend time learning all about the production process and, of course, sampling some of the local brew. Or, you can borrow bikes and head off on a guided cycle around the lush surroundings, travelling along dirt tracks to find pretty hilltop viewpoints. Keep your eyes peeled for all manner of wildlife and take your time to simply enjoy the stunning views. Dinner is then back at the lodge, with more forest views from the dining room.
DAY 5
Venture to Volcanoes National Park
After an action packed few days in Nyungwe National Park, today head off for part two of your luxury Rwandan safari. This part of the trip will take you north to Volcanoes National Park, which is around a five-hour drive away. Keep your eyes peeled for some lovely views as you are driven along the easterly shores of Lake Kivu.
When you arrive, settle into your lodge and (if there is time) join one of the guides for a short nature walk in the surrounding forest. As darkness falls, enjoy a leisurely dinner in the lodge's cosy dining room.
For most, gorilla trekking is the highlight of a holiday to Rwanda and we're sure you'll be incredibly excited to have secured a permit to be among the lucky few who get to see these endangered primates in the wild. Leave your lodge bright and early to head to the Volcanoes National Park headquarters where the trek begins. Here you will meet your expert guide who knows each gorilla individually and journey into the forest to find one of the 12 habituated gorilla groups living here. When you find a group, spend an hour watching these majestic beasts interacting with each other and building their nest for the night - a truly once-in-a-lifetime experience that you'll remember a long time to come.
After the trek you will be driven back to your lodge from the national park headquarters and have the afternoon to spend at leisure. We recommend making the most of the time by visiting the local community with one of the lodge guides, or planting a tree in the lodge's dedicated tree nursery, where the in-house agronomist will also teach you more about the importance of preserving the forest.
Today you have a new challenge to go in search of yet another primate, this time the playful golden monkeys. Led by an experienced guide, you'll trek into the forest and keep your eyes peeled for the endemic monkeys, usually found jumping between bamboo branches or frolicking on the forest floor.
After the trek, make your way back to the lodge for lunch. You can then spend your last afternoon in Rwanda relaxing at the lodge or enjoying some more of the beautiful scenery on another guided walk. Or forgo more monkey spotting for a full-day guided hike to the summit of Mount Bisoke, or a shorter hike to visit the grave of renowned gorilla researcher Dian Fossey.
After a week of wildlife adventures in Rwanda it is sadly time to say goodbye to life on safari and make your way home. Enjoy a final breakfast with a view before meeting your driver for the two-and-a-half-hour drive back south to Kigali airport. Here, check in for your afternoon flight back to the UK which will take around 15-and-a-half hours, including one stop en route.
Having flown through the night you will land back in the UK early this morning.
A Rough Idea of Price
Dependent on season, accommodation and activities
The cost for this trip is from £9,450 per person. The final cost of the trip depends on the way we tailor it especially for you. The final cost varies according to several factors, which include the level of service, length of trip and advance booking time. The exact price will be provided on your personalised quote.
A few of the benefits of travelling with us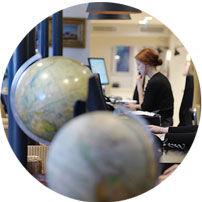 Get in touch
Our experts have the inside track on the destinations they sell and will tailor-make a holiday to your unique requirements.
Contact one of our Rwanda specialists