Itinerary Highlights
Discover Angkor's hidden temples
Learn about the challenges of conservation from knowledgeable local experts
Understand how 21st century Cambodia has been shaped by the brutal regime of Pol Pot in the 1970s
Uncover the architectural gems of the capital Phnom Penh
Relax and unwind beside the sea, soaking up the beach culture in Kep with its crab shacks and French colonial mansions
Contact one of our Cambodia specialists + 44 (0) 20 3958 6120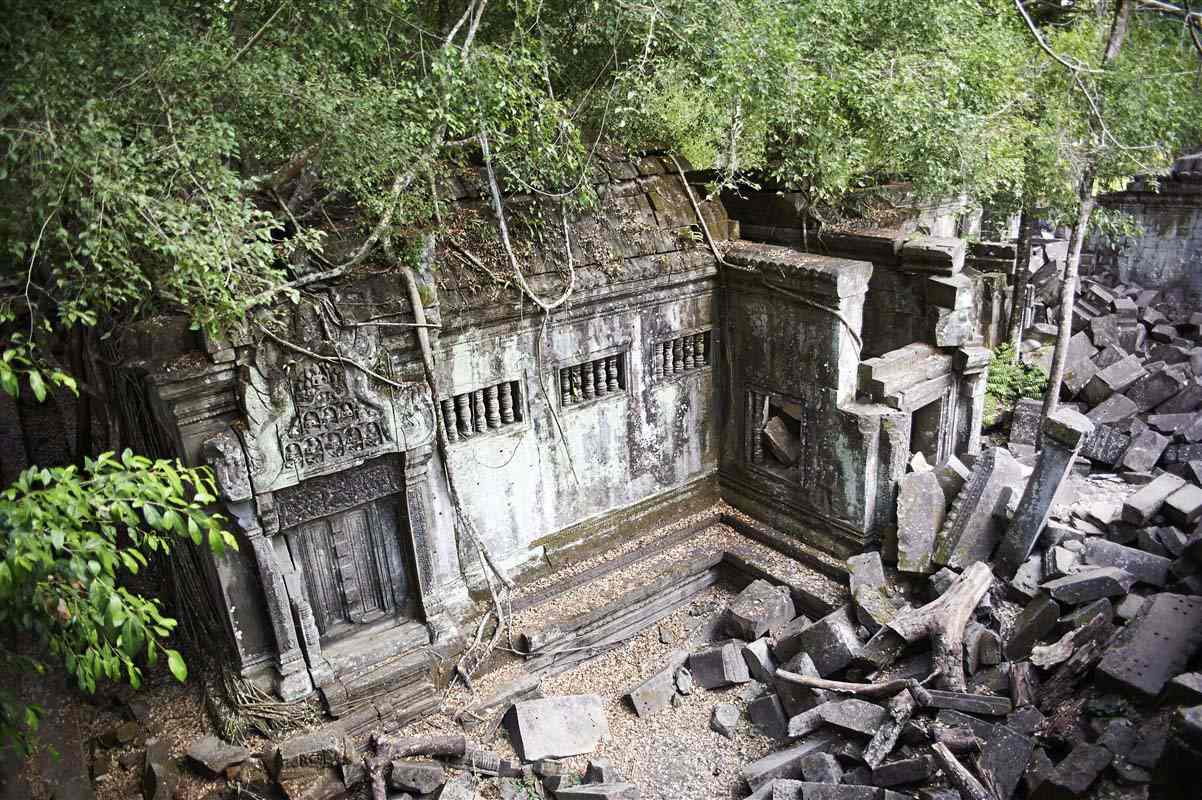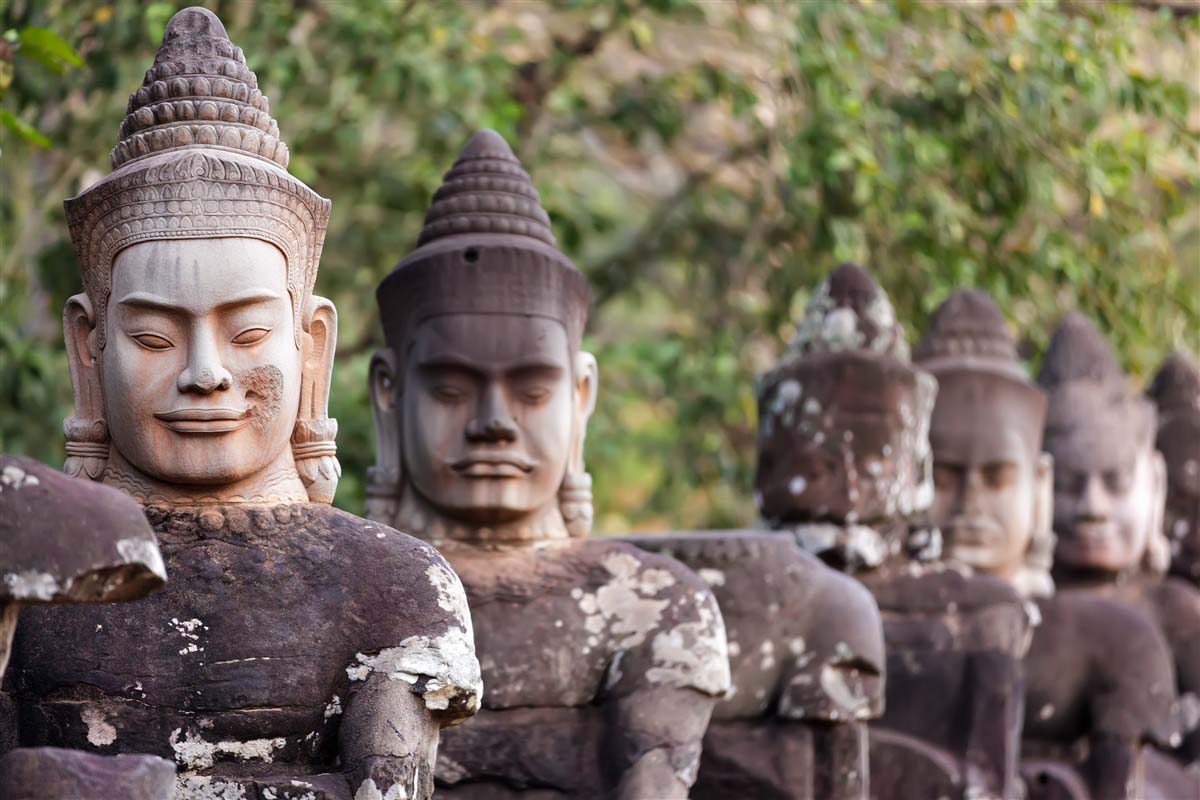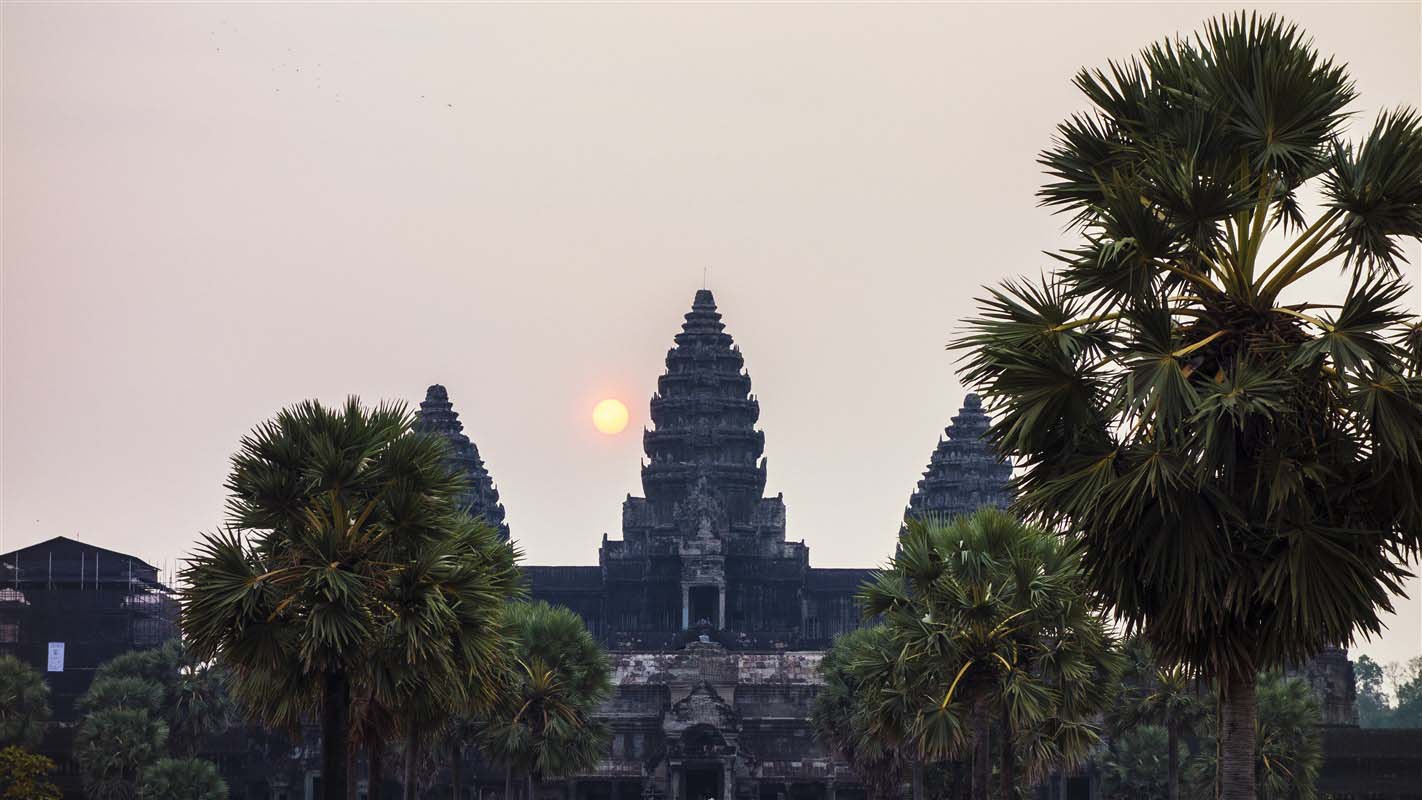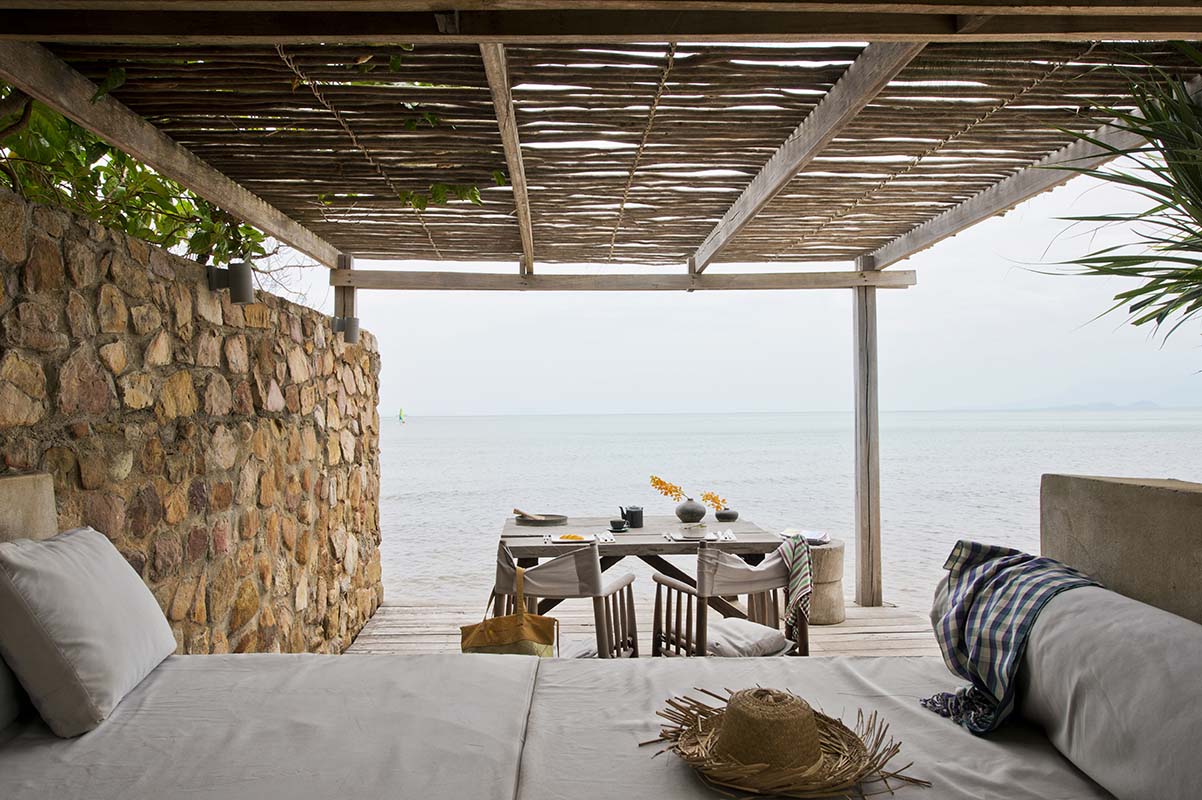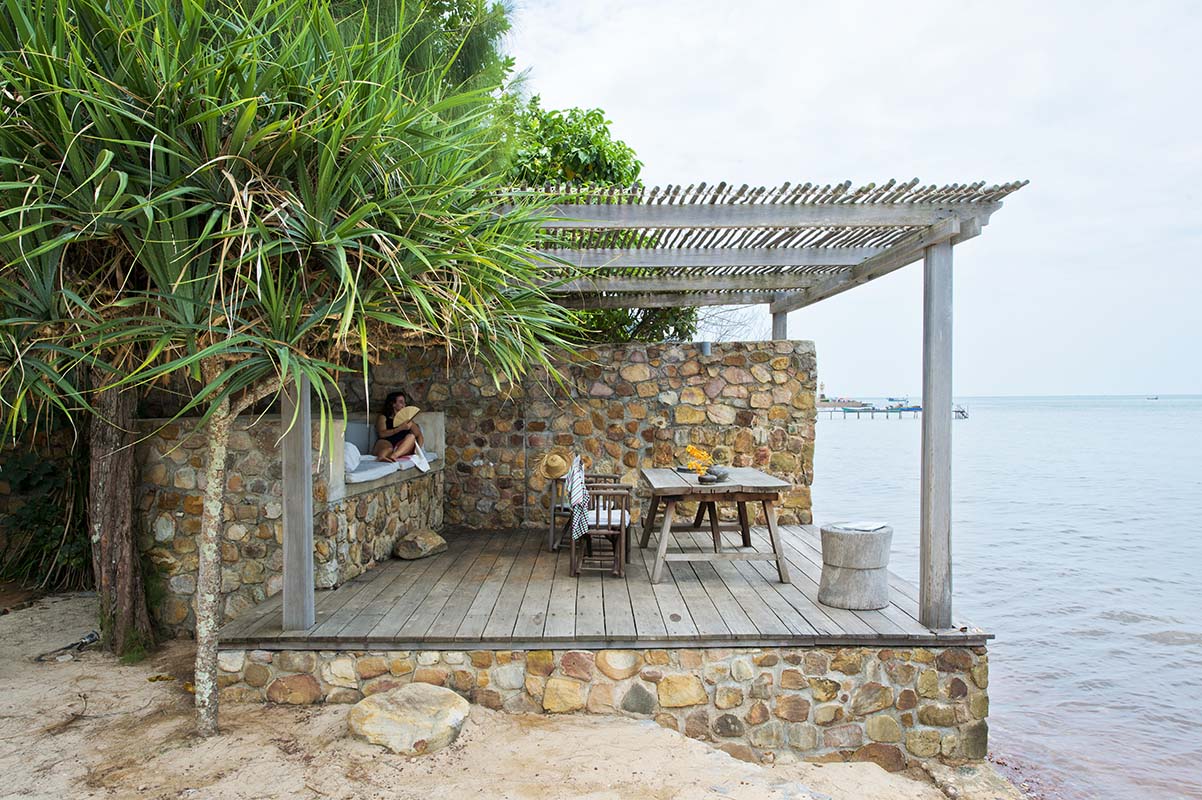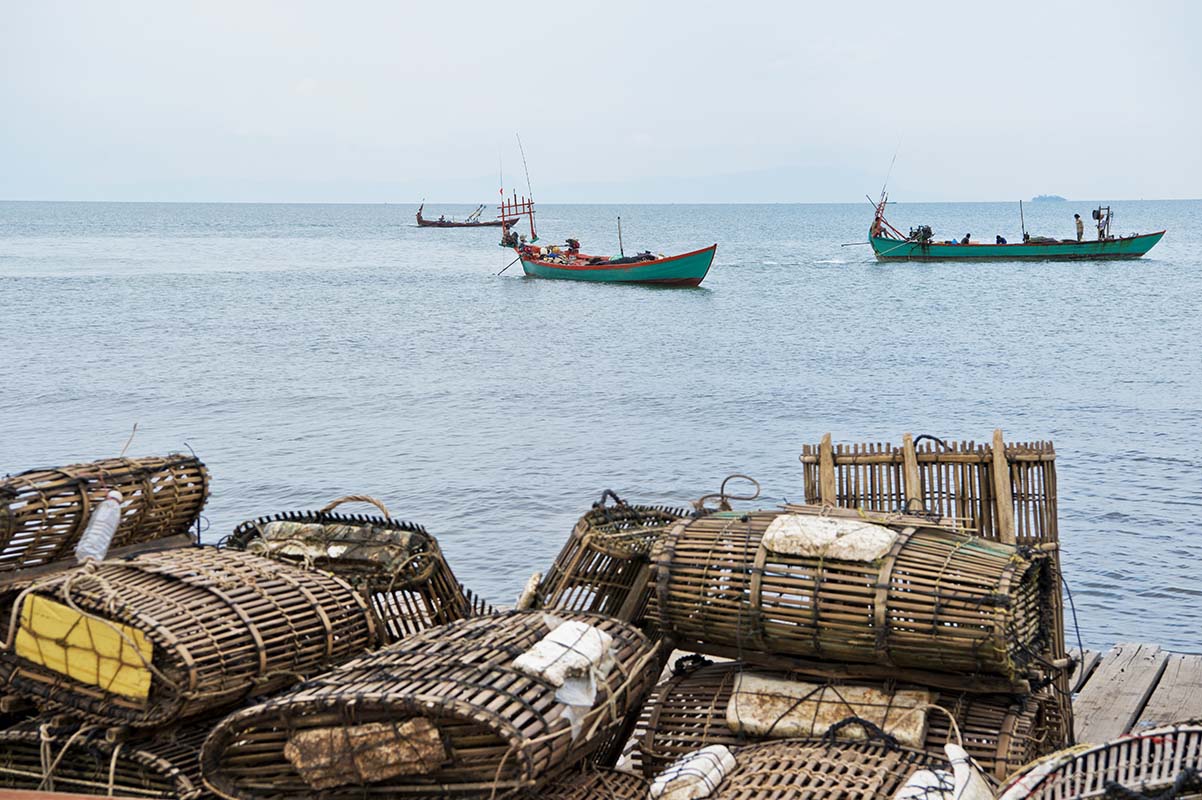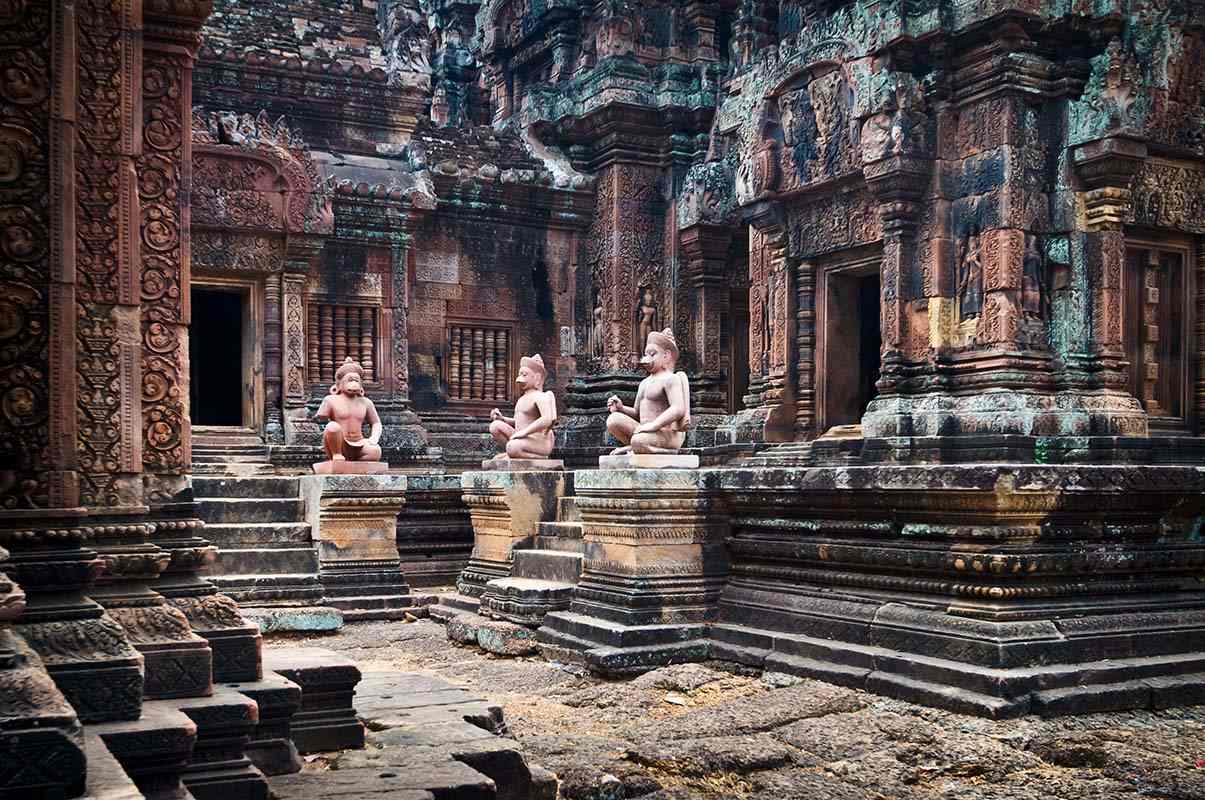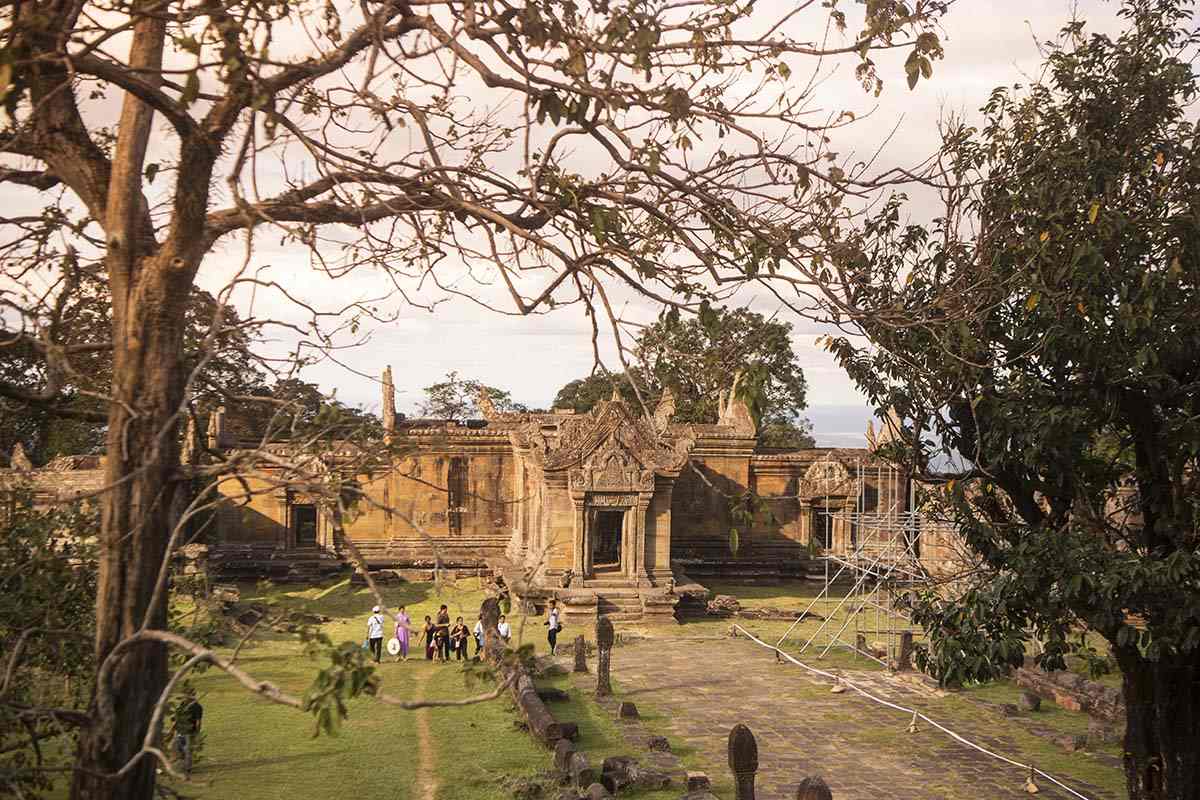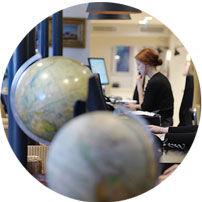 This 14-day itinerary distils the very essence of Cambodia into one thought-provoking and fascinating trip. Visit Angkor, where you'll go behind the scenes with access to off the beaten track temples. Explore the nation's characterful capital Phnom Penh and charming Kep with its crab shacks and crumbling colonial era mansions.
Route
Everything is 100% tailored to you
DAY 1
Depart for Cambodia
Board your plane in London for your overnight flights to Cambodia. A range of options are available with connecting flights via various South East Asian hubs. We will suggest the most convenient routing for you, and the total flying time will be roughly in the region of 14 hours.
DAY 2
Arrive in Siem Reap
On arrival in Siem Reap this morning, you'll be met by a driver for your transfer to your hotel. Relax and settle in, and perhaps take a stroll through the streets of Siem Reap, the gateway to Angkor. This evening, you'll meet renowned Australian archaeologist David Brotherson at the Elephant Bar at Raffles d'Angkor. David has been researching here in Cambodia since 2009 and will give you the lowdown on the work of the Greater Angkor Project, of which he is a part. You'll have the opportunity to ask him about the ancient civilisation of Angkor and about restoration efforts, as well as what it's like to live in Cambodia.
The time's come to see Angkor for yourself and this morning your guide, a knowledgeable Angkor expert, will begin to show you some of its temples. On today's itinerary is a mix of well-known and lesser visited sites. Ta Prohm will be familiar as the temple featured in the Tomb Raider movie, but nearby you'll see off the beaten track ruins such as Ta Nei and Ta Keo, also almost consumed by the forest. After lunch, Angkor Thom is the jewel in the Angkor crown. Centuries ago, this vast complex was actually the world's largest city. You'll visit the Victory Gate, Death Gate, Terrace of the Leper King and more. Late in the afternoon, you'll stare up at the giant faces that adorn the Bayon before hopping on board a boat for a sunset cruise along Angkor Thom's moat.
Those few visitors who are prepared to visit the more remote temples of the Angkor complex are rewarded with some of its most breathtaking sights. Today you'll set off for Beng Melea, overgrown with tree roots and vegetation, you'll feel like you've stepped onto the set of Raiders of the Lost Ark as you venture along its boardwalks and glimpse into darkened doorways blocked by piles of fallen masonry. You'll continue on towards Koh Ker. A cluster of overlooked temples await, but the undisputed star of the show is the seven-storey pyramid of Prasat Thom. Climb to the top for breathtaking views across the Cambodian countryside.
Angkor's popularity means you have to work hard to avoid the crowds so start at Ta Som, where you'll notice similarities with the busier Ta Prohm and Bayon. Neak Prean is next, surrounded by the Jayatataka Baray, Angkor's last reservoir. Move onto Preah Khan, whose name means 'holy sword'. Later this morning, you'll meet a specialist guide called Khin Po-Thai, a renowned local archaeologist, and have the opportunity to ask him questions about the temples you've visited. This afternoon, explore the rural landscape surrounding Angkor. On foot and by ox cart, you'll travel past rice paddies and forest to experience village life in the area. Hop on a boat to a country villa where you'll enjoy a Khmer meal prepared by talented local chefs.
This morning, set out before the sun is fully up and explore some of Angkor's most secluded temples. Kit yourself out with comfortable walking boots - you may have to wade through streams - and cover your legs to protect from scratches. The hike takes about three hours on flat terrain but take plenty of water as the sun is strong. Seek the shade of dipterocarp trees en route to Prasat Prei temple, characterised by a single tower and a fire shrine enclosed by a moat. Continue on to Prasat Banteay Thom; look for the carved Buddha on horseback. Looters have ransacked the temple, but its inaccessible location increases the chance of you having it to yourself. This afternoon, set off by car towards the Thai border to visit Banteay Chhmar. Dine locally this evening at a community restaurant before an authentic homestay.
DAY 7
Experience Rural Life
Breakfast will be delivered to your door this morning and you'll have the chance to further explore Banteay Chhmar village. Visit its bustling market before setting out with your guide to uncover the secrets of the ruined Banteay Chhmar and Ta Prom temples. Then head to Banteay Top temple where you'll enjoy a picnic lunch before returning to your hotel in Siem Reap. Head out in Siem Reap this evening to enjoy dinner at one of the many excellent restaurants. Our local Concierge can recommend and book the best.
Travelling through long dried up ancient reservoirs and rice paddies, today's first stop will be Banteay Srei. This 10th century complex dedicated to the god Shiva is recognised by its pink sandstone and admired for its exquisite carvings. After your visit, cool off at a series of waterfalls nearby and picnic by the water's edge. It's tough to drag yourselves away from such a picturesque spot but, if there's time, your guide will arrange a visit to Banteay Samre, which features stone lions and Naga balustrades. If they seem familiar, it's because Angkor Wat is built in a similar style.
DAY 9
Sunrise at Angkor Wat
Although you're on holiday, we'd recommend a pre-dawn wakeup call today for the chance to see the sun come up behind Angkor Wat's lotus towers. It's a breathtaking sight. Once it's fully light, cross the moat and enter this magnificent 12th century complex, built during the reign of King Suryavarman II. During its long history it's been both a Hindu and Buddhist place of worship. Later, you'll step behind the scenes of Angkor for an exclusive visit to the German Apsara Conservation Project with access to areas off limits to the general public. After lunch, you'll check out and head to the airport for a domestic flight to Phnom Penh. This evening you'll be treated to a 'dine around' tour by tuk-tuk, during which you'll see the sights by night and eat at restaurants known only to a lucky few non-locals.
DAY 10
Tastes of the Mekong
Today enjoy a relaxing boat ride along the Mekong River. You'll pass traditional houseboats, the homes of local fishing families. A cooking class has been arranged for you inside a traditional wooden villa. The chef specialises in traditional recipes and will share her passion for preserving her country's culinary heritage. Together you will prepare and eat lunch before returning to Phnom Penh. This afternoon, you'll take a tour which explains some of the country's recent past. The 1970s were troubled times for this gentle nation. The country was terrorised under a brutal Khmer Rouge regime hell bent on creating a classless society by eliminating the country's intellectuals and well off. You'll be taken to Toul Sleng prison and the Killing Fields where some of the atrocities took place. Back in Phnom Penh, you'll end the day with a city tour of the capital.
DAY 11
Hidden Gems of Phnom Penh
Phnom Penh is a compact and colourful capital, making it a joy to explore, so long as you keep an eye out for speeding motos (mopeds). In the company of a local architectural student, you'll travel by cycle to some of the city's most interesting buildings - the more leisurely pace afforded by pedal power gives you time to really appreciate what you're seeing. It will soon become apparent that the city's most distinctive buildings roughly comprise three groups: Chinese shop houses, French colonial era buildings and New Khmer architecture from the mid-20th century. Later today, you'll be driven to the characterful seaside resort of Kep, known for its crab fishing.
There'll be plenty of time to explore the charming and sleepy backwater of Kep. This was a favourite of the well-to-do during the French Colonial period and many of them built imposing mansions for here to escape the bustle of Phnom Penh. Many of the mansions are in a poor state of repair, but architecture's loss is a photographer's gain and you'll be able to take many atmospheric images. Make time for a seafood lunch - the dish to try is delicious Kampot pepper crab. The humble seaside crab shacks are a distinct contrast to the mansions you saw earlier, but only add to the considerable charm of Kep.
A day is not enough to enjoy the delights of Kep, so this morning you'll enjoy free time to wander some more. You can take a hike in the Kep National Park, known for its butterflies; hop over to the sugary white sands of Rabbit Island or stroll along the waterfront and watch the fishermen landing their catch. This afternoon it's time to transfer back to Phnom Penh for one final night in the capital.
Today is sadly your last day in Cambodia and your flight leaves Phnom Penh bound for home. As there are no direct options from the Cambodian capital, you'll need to connect. As before there's a choice of South East Asian cities and airlines to choose from.
DAY 15
Arrival Back in the UK
Your flight touches down in London this morning, giving you plenty of time to catch onward regional connections.
A Rough Idea of Price
Dependent on season, accommodation and activities
The estimated cost for this trip is £5,465 to £7,285 per person. The final cost of the trip depends on the way we tailor it especially for you. The final cost varies according to several factors, which include the level of service, length of trip and advance booking time. The exact price will be provided on your personalised quote. The average price for this trip is £6,070 per person.
A few of the benefits of travelling with us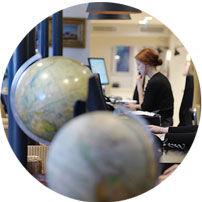 Get in touch
Our experts have the inside track on the destinations they sell and will tailor-make a holiday to your unique requirements.
Contact one of our Cambodia specialists