Itinerary Highlights
Escape the winter and head to the sun, away from the hustle and bustle of Bangkok to ancient temples and Krabi beach
We have carefully selected beautiful hotels at each stop
The itinerary includes private tours of Bangkok by bike, Angkor by tuk tuk and Garos by canoe.
Smartphone app with GPS and access to our local Concierge are all part of your journey with us
Contact one of our Thailand specialists + 44 (0) 20 3958 6120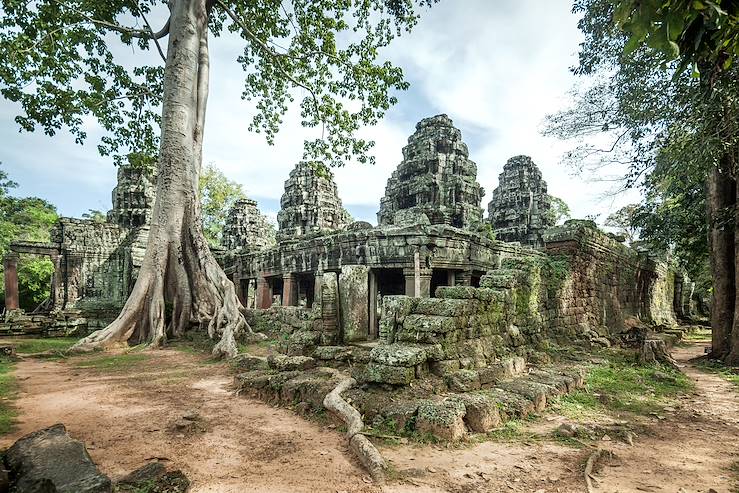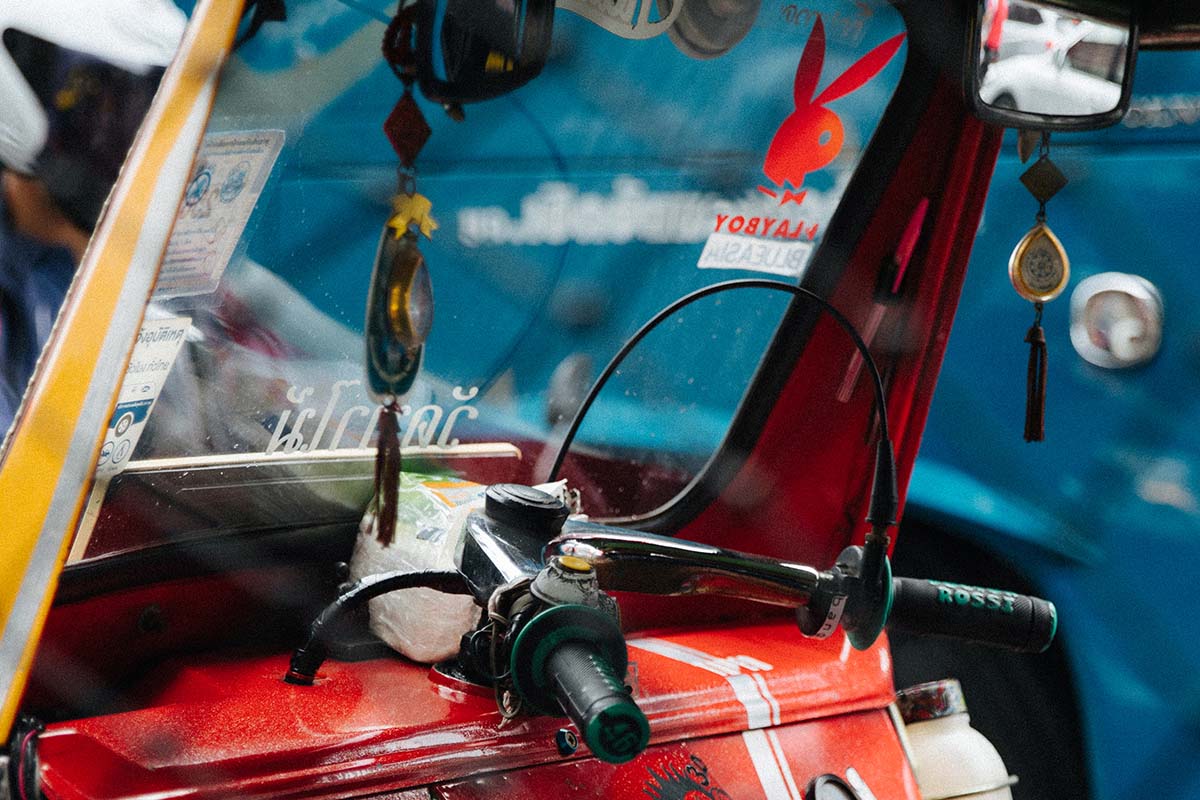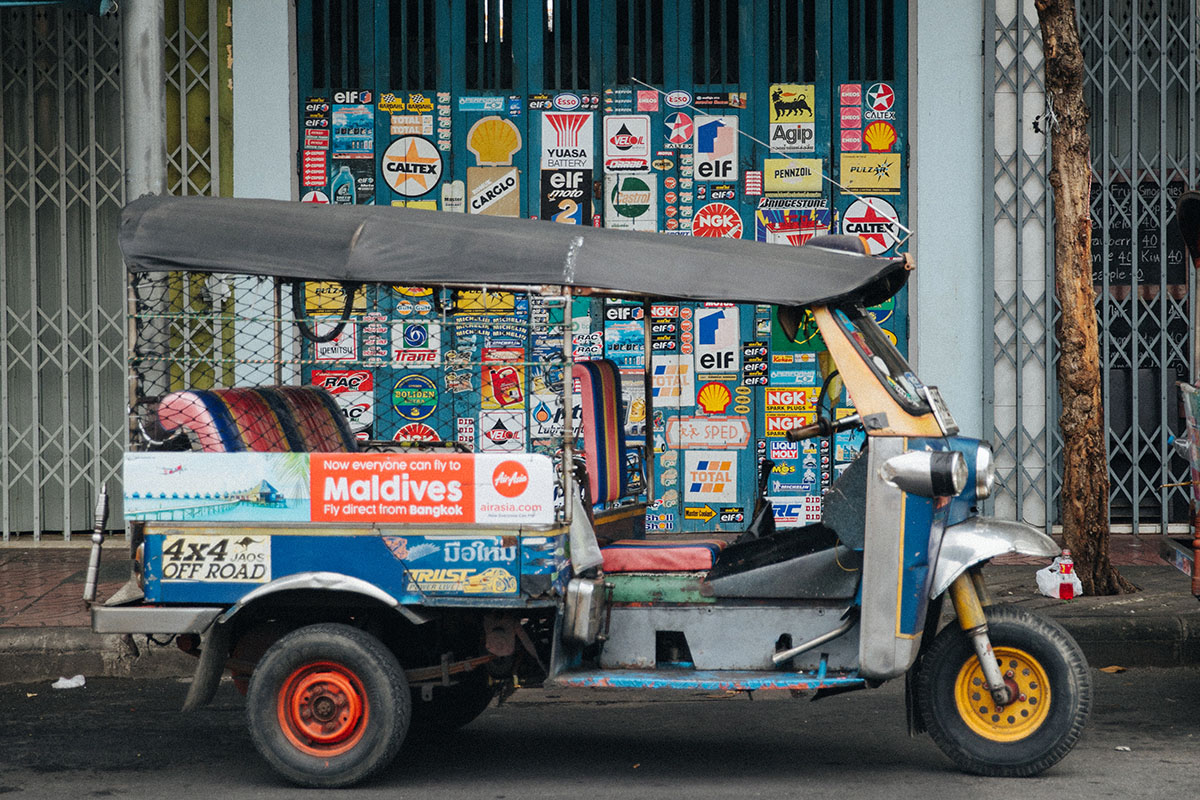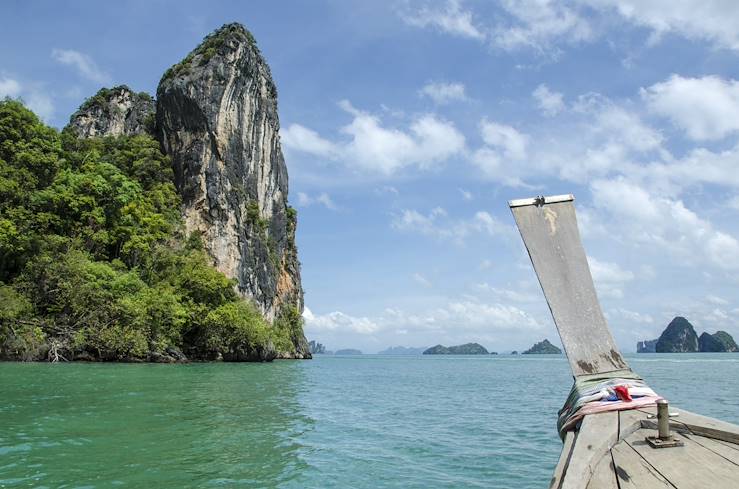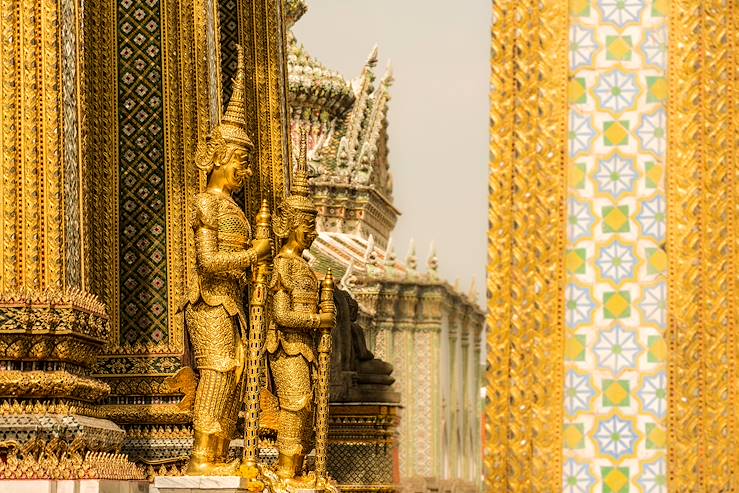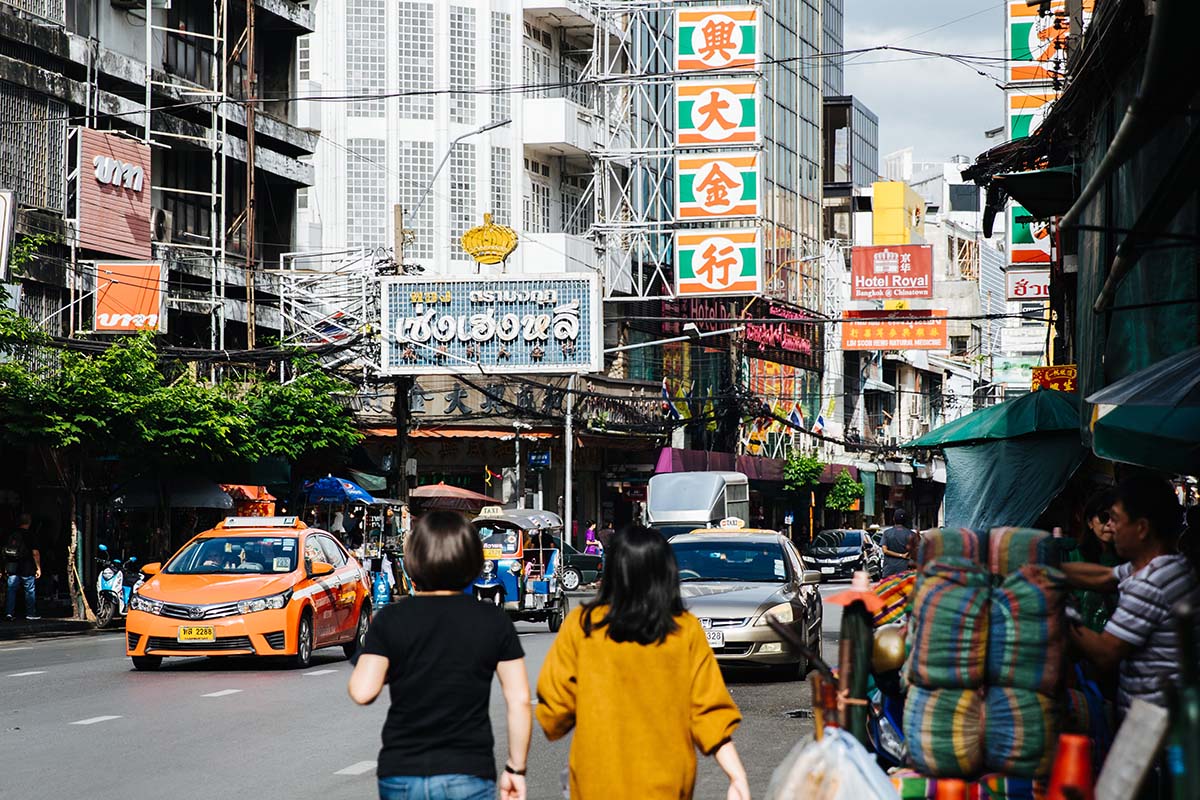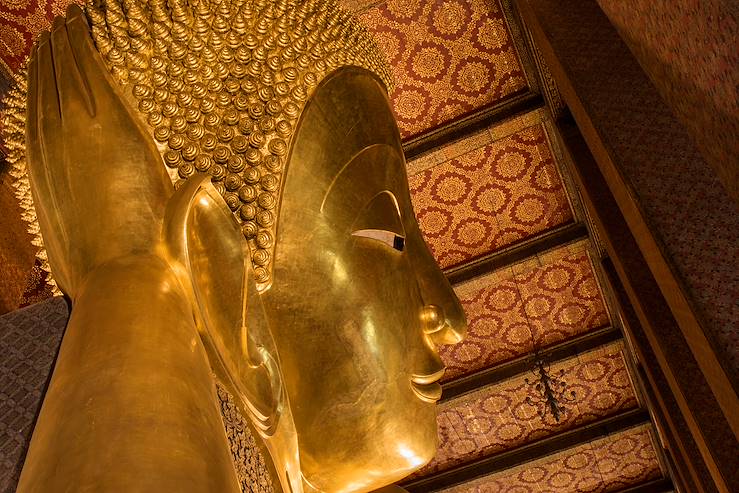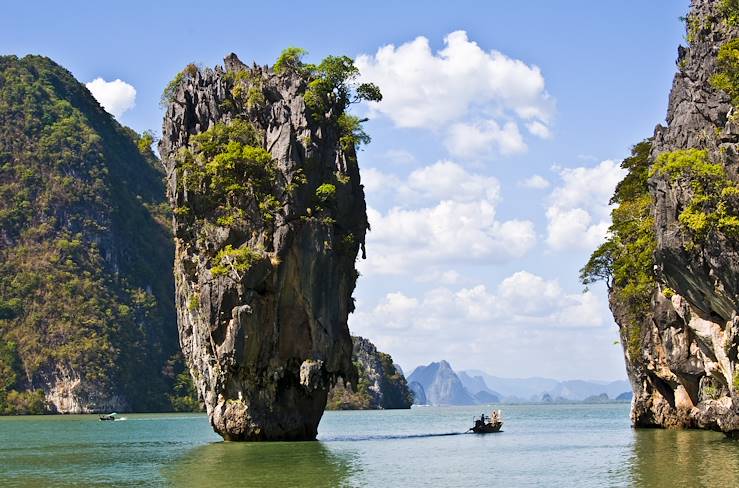 To the warmth of Bangkok, Angkor and Krabi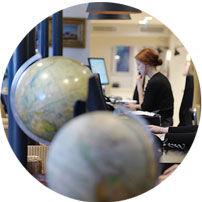 Bangkok
, the great, modern metropolis,
Angkor
, the place of extraordinary art and history, and
Krabi
, the idyllic seaside destination, paint a picture that can give your winter a different dimension. In Bangkok, live like a local and explore on foot or by bicycle, visiting everything from the Royal Palace to the market stalls, and iconic buildings to flowing rivers. Next, in Siem Reap and Angkor, you will have the chance to discover a timeless history. You'll be free to delve into the mysteries of Angkor civilisation or immerse yourself in the euphoria of its beauty; use the time to do as you please. Not far away is Tonle Sap lake, where the houses are built on stilts to avoid flooding.
Then it's time to head for the sand and sea along the jagged and dishevelled coastline of the Krabi jungle, Phang Nga bay, where you can spend your says swimming and relaxing in the Andaman Sea. The three stages of your journey will have given you a contrasting and friendly insight into Southeast Asia.


Your trip
Hotel rooms are available immediately upon your morning arrival in Bangkok, and until you depart for Krabi. It's much nicer to get settled right away and wait 'at home' for your transfer to the airport. More so because you are staying in beautiful hotels, whether in an urban modern hotel in Bangkok or a modern seaside hotel in Krabi. Between the two Thai hotels, you'll stay in a charming Cambodian home very close to Angkor. Everywhere you go, there'll be good food and a warm welcome waiting for you. Your trip will include long-haul aircraft, an air-conditioned car with a driver and, for shorter trips, tuk tuk, scooter, boat and canoe. Private visits to Bangkok and Angkor might seem like the obvious choice, but they have been specially designed with you in mind, which makes a real difference. In Krabi, a day around the Garos peninsula prompts activity in Phang Nga Bay. This counterbalances the idleness catered for by the hotel, its services, beach and hammocks. If, along the way, you have a last-minute request or a slight setback, you can contact our local concierge who is there to answer all your questions.

Route
Everything is 100% tailored to you
DAY 1
Flight to Bangkok (Thailand)
Buggy reception as you get off the plane, and priority pass through customs and immigration. Transfer and a two-night stay in Pathum Wan central district. Your hotel is in a modern building and offers high quality services. The atmosphere is elegant and cosy, with lots of wood and leather; your room uses chocolate, tobacco, anthracite, old rose and purple tones, which contrast with the beautiful white bedding, and large windows. When it comes to food, there is a steakhouse and Italian restaurant. On the roof, there's a beautiful terrace, a saltwater swimming pool and an American bar. The sauna encourages you to completely relax after your flight or a long day of sightseeing.
In the itinerary - Night trip from Thonburi to Chinatown by bike. To really benefit from the illumination of Bangkok's great monuments, see the Royal Palace, Wat Pho and Wat Arun at night. And let yourself get swept up in buzz of the place come evening. Travel around by bike so you can access all the little nooks and crannies of the city, sneak into the depths of the markets, and enjoy the freedom it offers. Three-hour bike trip, helmet provided, with a private guide.

In the itinerary - Royal Palace and Wat Pho. Discover two major cultural centres accompanied by a private guide: the Royal Palace, with the Wat Phra Kaeo (Temple of the Emerald Buddha), and the Wat Pho (Temple of the Reclining Buddha). In the royal chapel, the Emerald Buddha, carved in the 15th century in green jade, symbolises the ruling Chakri dynasty. You'll also visit the throne room, the coronation room and the state reception room. The Wat Pho, arguably the oldest temple in Bangkok (late 18th century), houses a monumental statue of a reclining Buddha (passing into Nirvâna) covered in gold leaf: 150ft long and 50ft high. The soles of Siddhârta Gautama's feet are inlaid with mother-of-pearl: 108 symbols of awakening.
DAY 4
Bangkok - Siem Reap / Angkor (Cambodia)
Transfer to the airport and fly to Siem Reap / Angkor. Transfer and three nights' accommodation overlooking the Polanka Pagoda in a beautiful hotel made up of two traditional Cambodian houses on stilts and a few annexes - a restaurant, reading room, etc. It is set in a tropical garden with a swimming pool. The furnishings and decorative elements come from the owners' collections, and include Cambodian and European art and crafts. The cuisine is a delicious balance between Cambodian and French cuisine, and is served at beautifully laid tables.
In the itinerary - Angkor Wat and Angkor Thom. In a tuk tuk - a motorized three-wheeled vehicle - and with a guide, you'll visit two major monuments of the ancient capital of the Khmer Empire. Angkor Wat, the temple city built by Emperor Suryavarman II in the 12th century, is the largest and best-preserved monument in the area. The statue is admired by all who see it. Buddhist worship continues in the shrine, which was originally dedicated to the Hindu god Vishnu. Jayavarman VII built the Royal City of Angkor Thom in the early 13th century. The immense carved faces of the southern gate are unforgettable; the natural Bayon bas-reliefs and the central temple are astonishing. There is no doubt that the Terrace of the Leper King was a royal cremation site.
In the itinerary - Kompong Khleang Village. With a guide, take a boat out on the Tonle Sap. As the first freshwater lake in Southeast Asia, it contributes to the natural regulation of the Mekong River. In Kompong Khleang, houses are built on tall stilts, with water levels reaching several feet. This life on stilts, where everything depends on the river, feels like a different era and a different world. The lake provides fisherman with plenty of fish. It also feeds diverse bird wildlife, including the spot-billed pelican, Oriental darter and Bengal florican. Sample street food at night, riding a Vespa. Hop on the back of a scooter to tour the night markets and sample local street food. Exuberant, colourful and unexpected; these dishes made at the table and on a brazier are astonishingly well-balanced and delicious. From meat, fish and shellfish to vegetables and fruits, all regional produce is prepared on board the riverboats. If you're feeling brave enough, go truly Cambodian and sample some insects for supper, from beetles to tarantulas. You'll stop and have dinner at the most appetising stall. Evening with a guide.
DAY 7
Siem Reap - Krabi (Thailand)
Transfer to the airport and fly to Krabi. Transfer and four-night stay in Ao Nam Mao. The shape of the hotel leaves no doubt that it was built in the modern era. The spaces are fluid and clearly defined, open and protective. The decor makes use of fish and shellfish shapes, as does with the kitchen, with such skill. The spa is immaculate and professional and lives up to the great Thai tradition of well-being. Two outdoor swimming pools make it possible to consider whether you should go down to the beach.
The sand and sea are just a short walk away. The pure green of the vegetation contrasts with the various shades of blue, of sea and sky. It's a beautiful spot. Relax in the sunshine or take lazy swims in the sea, or, if you really want to be active, take up morning yoga or canoeing. And Krabi has other idyllic beaches, spectacular limestone formations, mangroves, and amazing nature parks, such as Khao Phanom Benja, Than Bok Khorani, or Hat Noppharat Thara-Mu Ko Phi Phi. Find pure relaxation in the gentleness of the Andaman Sea. Sail around Phang Nga Bay towards Koh Phi Phi, where you should do some snorkelling or bird watching, and enjoy a picnic.
In the itinerary - The Garos peninsula. Nestled between cliffs and mangroves, it is one of the most authentic sights in Phang Nga Bay, protected by a marine park. First you'll take a long-tail boat, then a canoe, to slide along the narrow canals and between the aerial roots of the mangroves. This buzzing environment provides an extensive menu for the birds, which is why you'll find so many here. Finding it a bit too hot? Then it's time for a dip.

DAY 11
Krabi - Bangkok - return flight
Transfer to the airport and return flight via Bangkok.
A Rough Idea of Price
Dependent on season, accommodation and activities
The estimated cost for this trip is £4,500 to £5,800 per person. The final cost of the trip depends on the way we tailor it especially for you. The final cost varies according to several factors, which include the level of service, length of trip and advance booking time. The exact price will be provided on your personalised quote. The average price for this trip is £4700 per person.
Flights with a scheduled airline
Airline taxes and fuel surcharge
local reception at Bangkok Airport and assistance with formalities
Private transfers
Two-night stay in Bangkok in a double room with breakfast
Night trip from Thonburi to Chinatown by bike, with a private guide; the Royal Palace and the Wat Pho, with a private guide
Three-night stay in Siem Reap in a double room with breakfast
With a private guide, sample street food by night on a Vespa; visit Angkor Thom and Angkor Wat in a tuk tuk; discover Kompong Khleang village
Three-night stay in Krabi in a double room with breakfast
Explore Garos peninsula by boat and kayak, with a private guide
A host of additional services are included when travelling with us, including our local Concierge service
Our local Concierge service
A GPS navigation service accessible from our app, loaded with your itinerary, hotel details and places to visit
A few of the benefits of travelling with us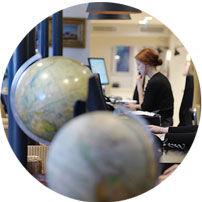 Get in touch
Our experts have the inside track on the destinations they sell and will tailor-make a holiday to your unique requirements.
Contact one of our Thailand specialists