Itinerary Highlights
Cambodia's interior and coast, temples and rice fields, monks and prahok (a typical Cambodian food)
Sailing on Tonle Sap lake, Angkor in a tuk-tuk and Phnom Penh on a rickshaw, plus the Kep market
Angkor and Preah Vihear in private, getting up close and personal with Phnom Penh's hinterland... all included in the itinerary!
All our additional services are included, such as fast-track airport services and local Concierges.
Contact one of our Cambodia specialists + 44 (0) 20 3958 6120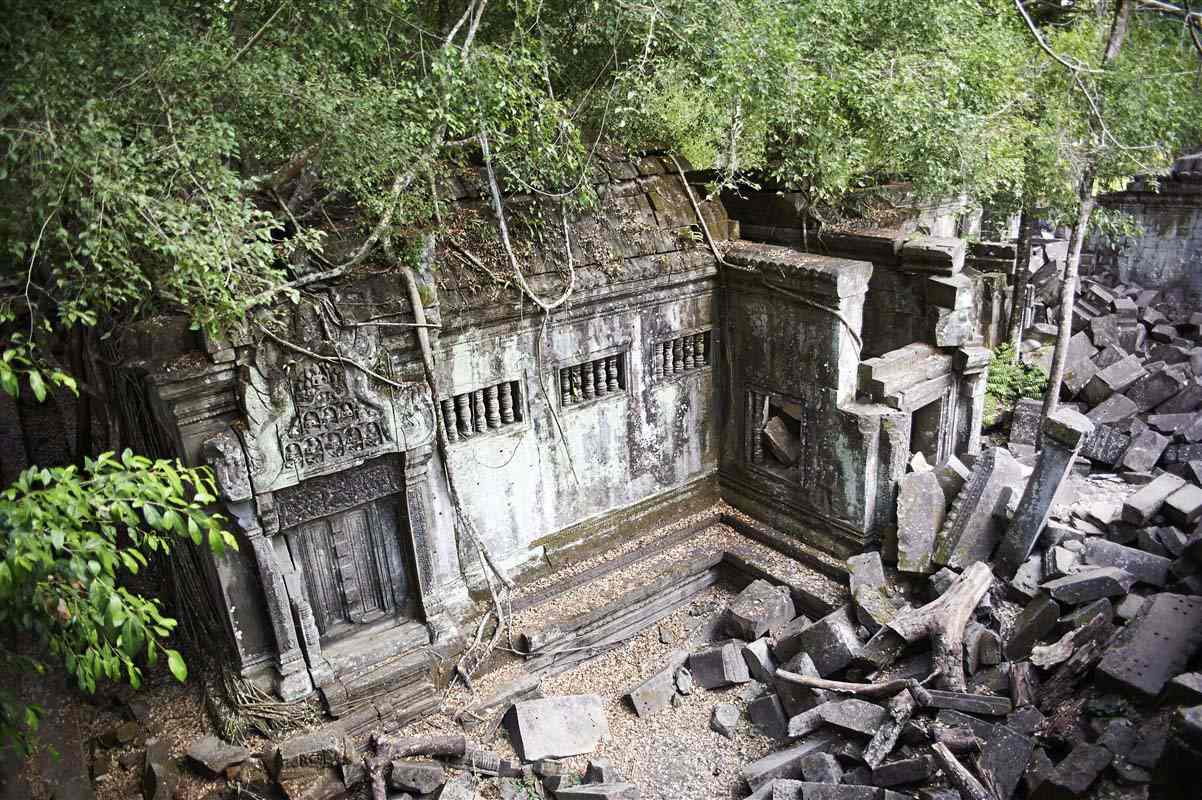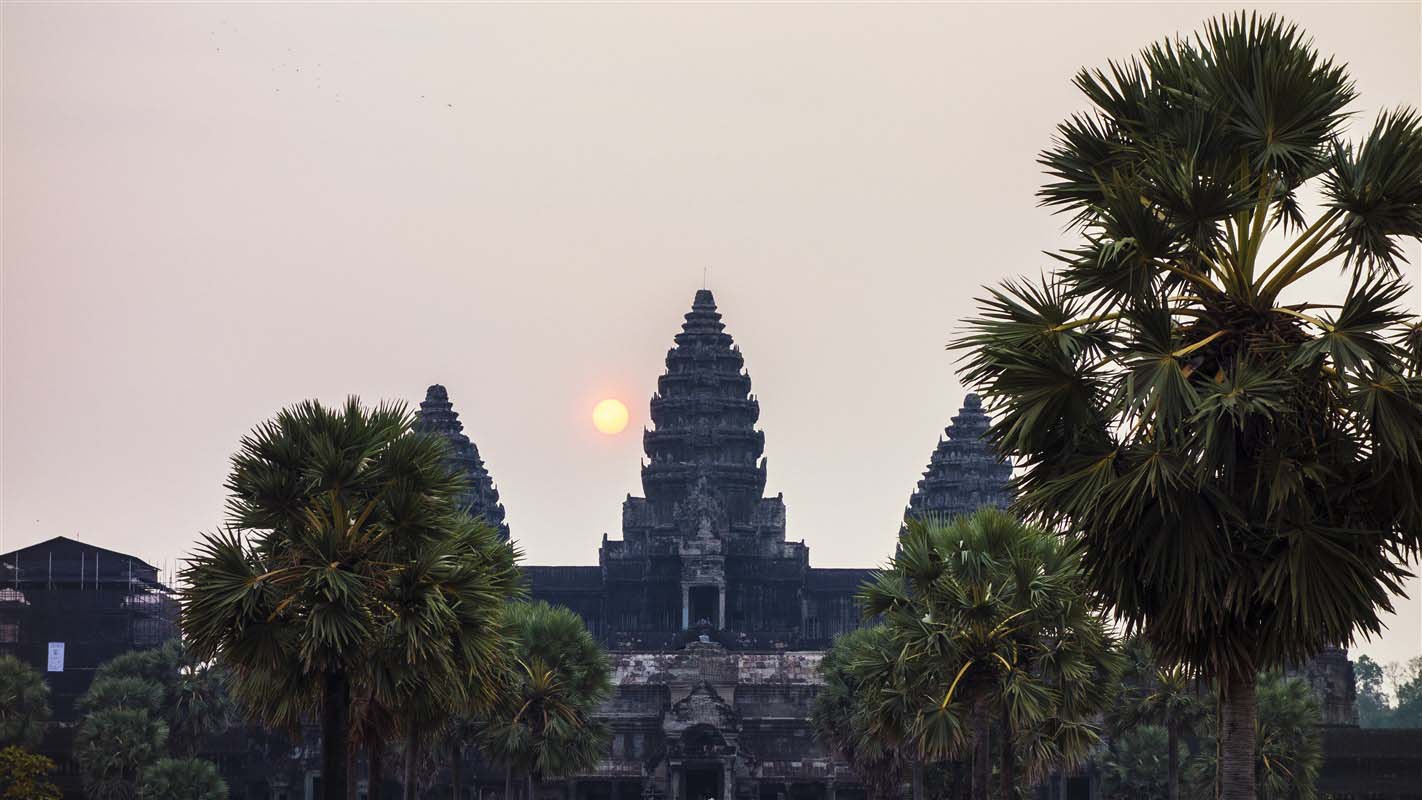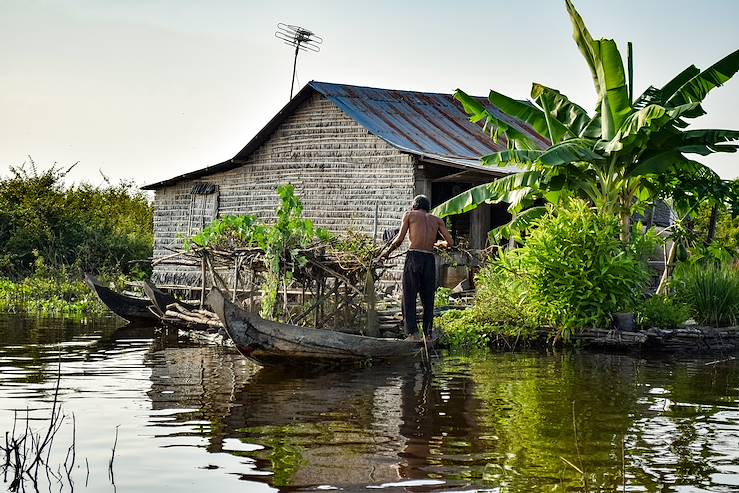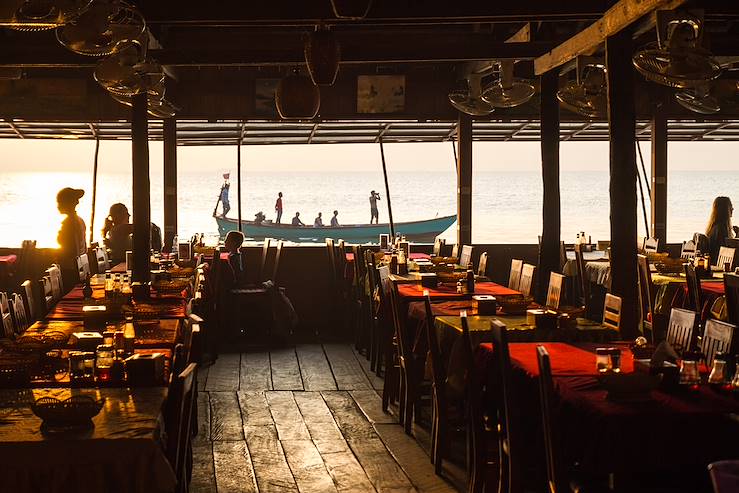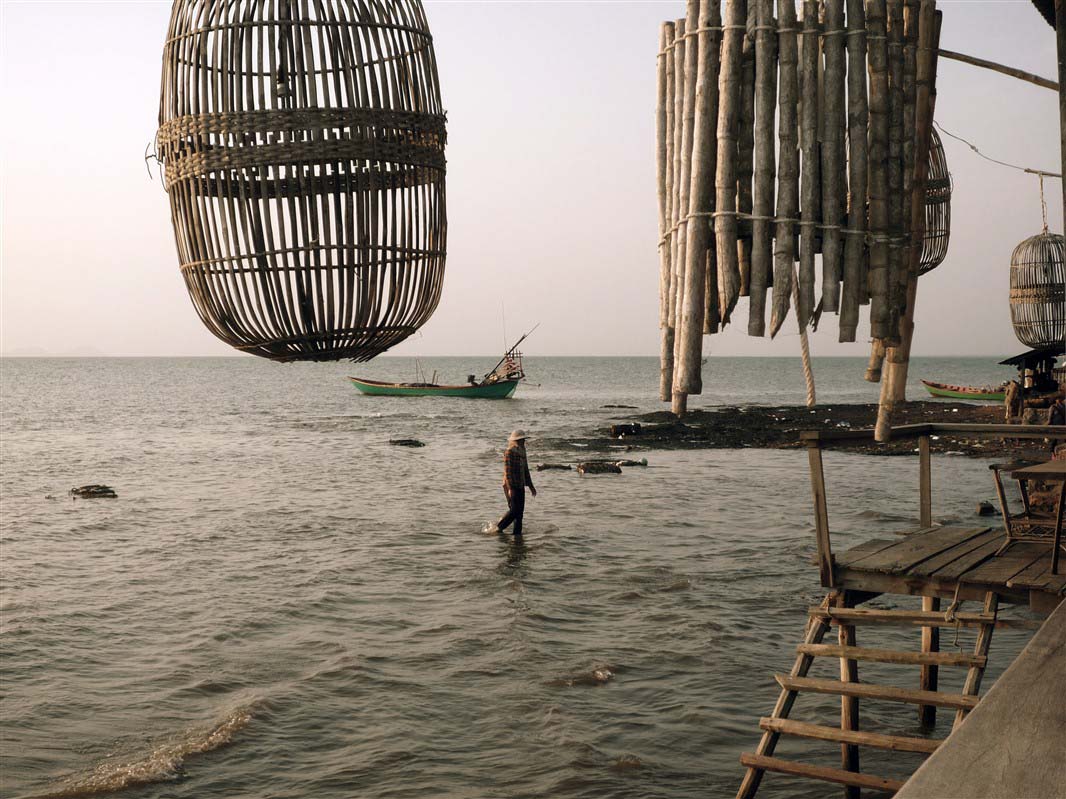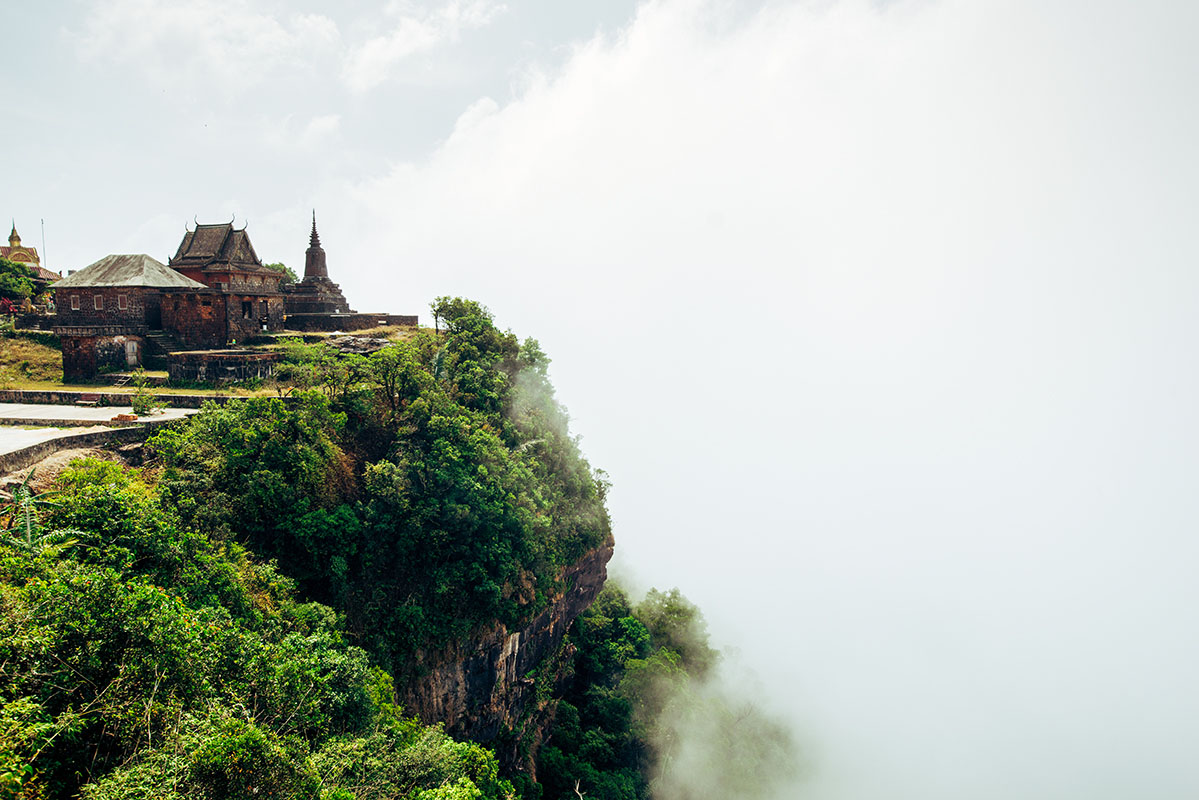 Cambodia in all its enormity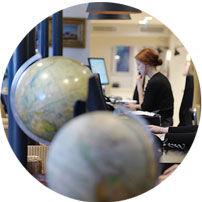 Beginning with
Siem Reap / Angkor
, the first part of the trip is all about this famous site, but also about Khmer pride and glory. The imperial estate is now a living place once again, not just a tourist attraction and Cambodians themselves gather together here to meditate and pray. Next up you'll experience life on Tonle Sap, the largest freshwater lake in Southeast Asia and a UNESCO biosphere reserve. You'll learn about traditional life on the lake, as well as spot some seriously large fish, like the legendary Mekong giant catfish. Then it's on to
Preah Vihear
, located in a mountainous area on the Thai border. Here you'll find more temples and its admirable sculptures, marking the expansion of Angkor's civilisation. Then, to
Kep
, between Kampot and the Vietnamese border,
for a bit of beachside relaxation. The architecture here is more modern, giving an insight into the country's progression over the years. Next it's on to Phnom Penh, a veritable treasure trove of architectural wonders. Many of its ancient buildings were destroyed under the Khmer Rouge regime but there are still extravagant palaces and temples to be found, alongside some beautiful modern architecture which has sprung up since Cambodia's independence in 1953. We've organised an architect guide to take you round the city, showing you highlights of both the ancient and modern worlds. While Angkor Wat steals most of the limelight, there is real beauty to be found in the optimism and progress of modern-day Cambodia, given its harrowing past.


You'll see the ancient world in Siem Reap; New Khmer Architecture in Kep and modern-day Cambodia in Phnom Penh. At every step of the way you'll find welcoming locals and lovely hotels. We will also recommend a list of the best places to eat. Air-conditioned private cars will be used for your transfers. In each region, tuk-tuks are the best way to get around, and a fun experience in and of themselves! Start with the magnificent Angkor Wat temple complex. Then it's a short flight from Siem Reap to Sihanoukville. We have booked Angkorian tours and an outing on the Tonle Sap lake. Also included is a tour of Preah Vihear, a large imperial building on the Thai border. You'll see Phnom Penh on a rickshaw, exploring its architecture, and then head into the countryside of the neighbouring province of Kampong Speu. Guides are always a local expert who speaks your language. And if something unexpected pops up along the way, you'll have the contact details of our local Concierge.
Route
Everything is 100% tailored to you
DAY 1
Flight to Siem Reap
Transfer and three-night stay with a view of the Polanka Pagoda. It is a beautiful hotel made up of two traditional Cambodian houses on stilts and a few annexes - a restaurant, reading room, etc. It is set in a tropical garden with a swimming pool. The furniture and decoration are the owners' collections: Cambodian and European art and craftsmanship. Rooms are individually decorated and very comfortable. The cuisine is a delicious balance between Cambodian and French cuisine, and is served at beautifully laid tables. Here you'll experience a serene Cambodia open to the influences of the world.
Included in the itinerary. You'll spend the next few days exploring the Angkor temple Complex with a guide. First, head east of Angkor Thom to see the Ta Prohm temple, a 12th-century Buddhist school. Its beauty lies in the invasion of the sprawling roots of false hemp trees, and it is in the same state that it was in when the sacred area was discovered by the first archaeologists. Private tour with a guide who speaks your language.
Included in the itinerary- Boat trip on Tonle Sap with an expert guide. As the largest freshwater lake in Southeast Asia, it contributes to the natural regulation of the Mekong River. Your trip takes you to the village of Kampong Phluk. Houses are built on tall stilts, with water levels reaching several feet. This life on stilts, where everything depends on the river, feels like a different world. The lake provides fishermen with plenty of fish. The temple is also home to diverse birdlife, including the Spot-billed pelican, Oriental darter, and Bengal florican. In the afternoon, visit the three temples at Roluos, one of the first capitals of the Khmer Empire, founded in the eigth century. Here you'll find Preah Ko (ninth century), the very first temple built in the Angkor area, which is dedicated to Shiva. Its name, which means 'sacred bull', refers to Shiva's bull, Nandi. Nearby Bakong was the first of the Khmer's large mountain temples (made of sandstone). The third temple in the group, Prasat Lolei is the furthest north and the youngest, having been built in 893 by King Yasovarman I to honour his ancestors.
DAY 5
Siem Reap - Preah Vihear
Included in the itinerary- Koh Ker, the ancient capital of Jayavarman IV (first half of the 10th century). The site, which is dominated by a large pyramid-shaped temple, has provided a great deal for the exhibitions of the Phnom Penh National Museum. Today, it rests peacefully under a layer of vegetation; And is very rarely visited. The Preah Khan Temple (12th century) is dedicated to Grand King Jayavarman VII's father. 62 Garudas (legendary bird-like creatures made of sandstone) protect the surroundings. On the Cambodian side of the Dangrek Mountains is Preah Vihear, an imposing, UNESCO protected, Hindu imperial building. The artistry throughout the Angkor complex is astonishing, for instance 'The churning of the Ocean of Milk', a legend of immortality carved on the south face of the second gopura (elaborately decorated entrance tower) is a perfect work of art.
Stay overnight in a neo-Khmer hotel in Preah Vihear - there aren't really any luxury hotels in this area but your accommodation will be clean and comfortable, with great service.
DAY 6
Preah Vihear - Siem Reap
Return to Siem Reap. Take advantage of the rest of your time in Cambodia with some shopping: spices, tiger balm, oils, silk, lacquer, ceramics, the list goes on. We also recommend touring the night markets and local street food market. The dishes made at the table and on a brazier are astonishingly well-balanced and delicious. From meat, fish and shellfish to vegetables and fruits, all regional produce is transformed into dishes right before the customers' eyes. Besides, Cambodians are big consumers of insects; from beetles to tarantulas, give entomophagy a try! Overnight stay at Polanka House.
DAY 7
Siem Reap - Sihanoukville - Kep
Transfer to the airport and flight to Sihanoukville. Transfer to Kep. Three-night stay on the banks of the Gulf of Siam. The hotel is composed of four houses, three of which were built in the early 60s by acclaimed Cambodian architect, Vann Molyvann. The hotel has since been renovated to a modern style, with Japanese wabi sabi influences - finding beauty in the imperfect and eclectic. Your room has views of the open sea, as well as a bathroom, living room and terrace. The hotel also has an Infinity swimming pool and organic spa, and guests can enjoy yoga sessions in the garden.
Once a summer seaside escape for the French colonial elite (Kep-sur-Mer), Kep suffered greatly under the Khmer Rouge regime, but is now returning to its former carefree glory. Make sure to try the local delicacy of blue crabs seasoned with Kampot green pepper in the small restaurants that line the waterfront, and at the famous market. Much of Kep's historic architecture was destroyed during the Khmer Rouge regime but the wave of New Khmer Architecture in the 1950s and 1960s is one of the city's great charms. Head to Koh Tonsay (Rabbit Island) for a sunset swim - the crowds will have disappeared by then so you can enjoy the water and scenery in relative peace. A visit to a pepper plantation enlightens you about a spice that people don't usually know much about beyond the mill. Fruit trees are also cultivated in the area: durian, rambutan, mango etc. and Kep National Park offers hikers about six miles of marked trails through the jungle. As you travel through the National Park, you will frequently spot local fauna like crab monkeys, and be sure to stop off at various viewing points which afford beautiful views of the surrounding landscape.
Optional - Kampot Tour.
DAYS 10 & 11
Kep - Phnom Penh
Transfer to Phnom Penh. Two-night stay in a hotel in the centre (a stone's throw from the Independence Monument and Street 278), full of simple elegance in its large fragrant garden. The rooms are spacious and bright. In the restaurant, which opens out onto the pool, you can enjoy fresh products from the market which are beautifully prepared by a young chef.
Included in the itinerary- Architectural walk. Despite the damage of the recent past, the capital has a rich architectural heritage. Going by rickshaw from one building to another reveals not only traditional or colonial architecture, but also that of the Sangkum period (Chaktomouk Hall, Vann Molyvann, 1961) and spectacular contemporary achievements (Vattanac Capital Tower, TFP Farrells, 2012-2014).
DAYS 12 & 13
Phnom Penh - Return flight
Transfer to the airport and return flight.
A la carte
Kampot Tour - Kep
A medium-sized city and active fishing port, Kampot exemplifies provincial Cambodia: industrious and peaceful at the same time. The food here is flavoured with the likes of pepper, durian and its renowned fish sauce - some of the best in Cambodia. Its city centre is also home to some lovely colonial buildings, which are well worth exploring.
Optional
A Rough Idea of Price
Dependent on season, accommodation and activities
The estimated cost of this trip is £4,800 to £6,100 per person. This trip is tailor-made to your exact specifications so prices will fluctuate. The final cost will vary according to several factors, including the level of service, length of trip and advance booking time. The exact price will be provided on your tailor-made quote. The average price for this trip is £5200 per person.
Flights with a scheduled airline
Airline taxes and fuel surcharge
Private transfers included in the itinerary
Three-night stay in Siem Reap in a double room with breakfast
Private tours with an expert guide: Ta Prohm Temple; Roluos and Kampong Phluk; Angkor Thom and Angkor Vat on a tuk-tuk
Overnight stay in Preah Vihear in a double room (room only)
Private tour with an expert guide of Koh Ker, Preah Khan and Preah Vihear
Three-night stay in Kep in a double room, breakfast included
Two-night stay in Phnom Penh in a double room, breakfast included
Private tour with an expert guide, Phnom Penh architecture on a rickshaw; Kampong Speu with a guide
Our on-site Concierge service
A GPS navigation service accessible from our app, which is loaded with your itinerary, hotel details and places to visit
A few of the benefits of travelling with us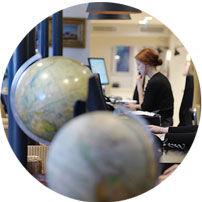 Get in touch
Our experts have the inside track on the destinations they sell and will tailor-make a holiday to your unique requirements.
Contact one of our Cambodia specialists