Itinerary Highlights
We regret that we are currently not selling trips to Myanmar. We hope for a swift resolution to the ongoing troubles so that we can once again help you discover this beautiful destination.


Venture across mainland Myanmar
Live out your castaway fantasies in the Mergui Archipelago
Explore the endless maze of backstreets in Bangkok
Cruise along the Mekong Delta
Explore remote villages in Laos on a 4x4 tour
Marvel at timeless temples in Siem Reap
Visit the world-famous Halong Bay
Contact one of our Vietnam specialists + 44 (0) 20 3958 6120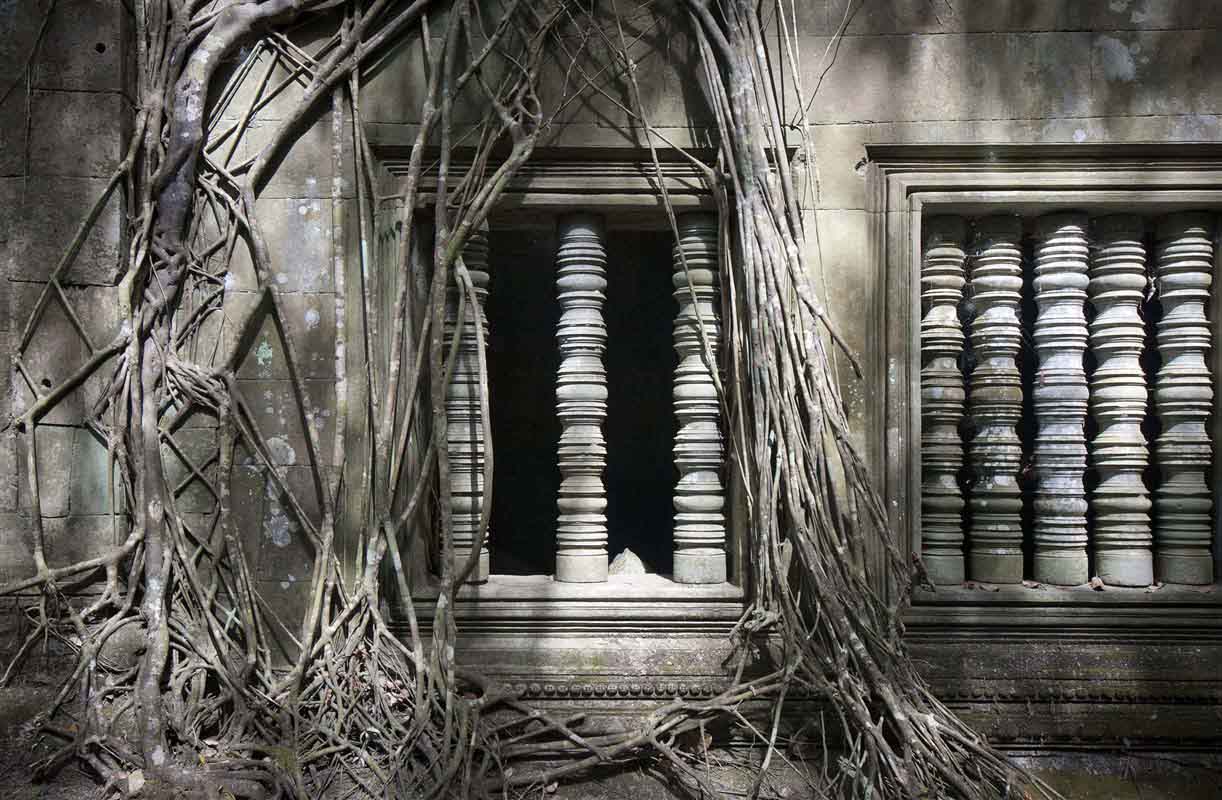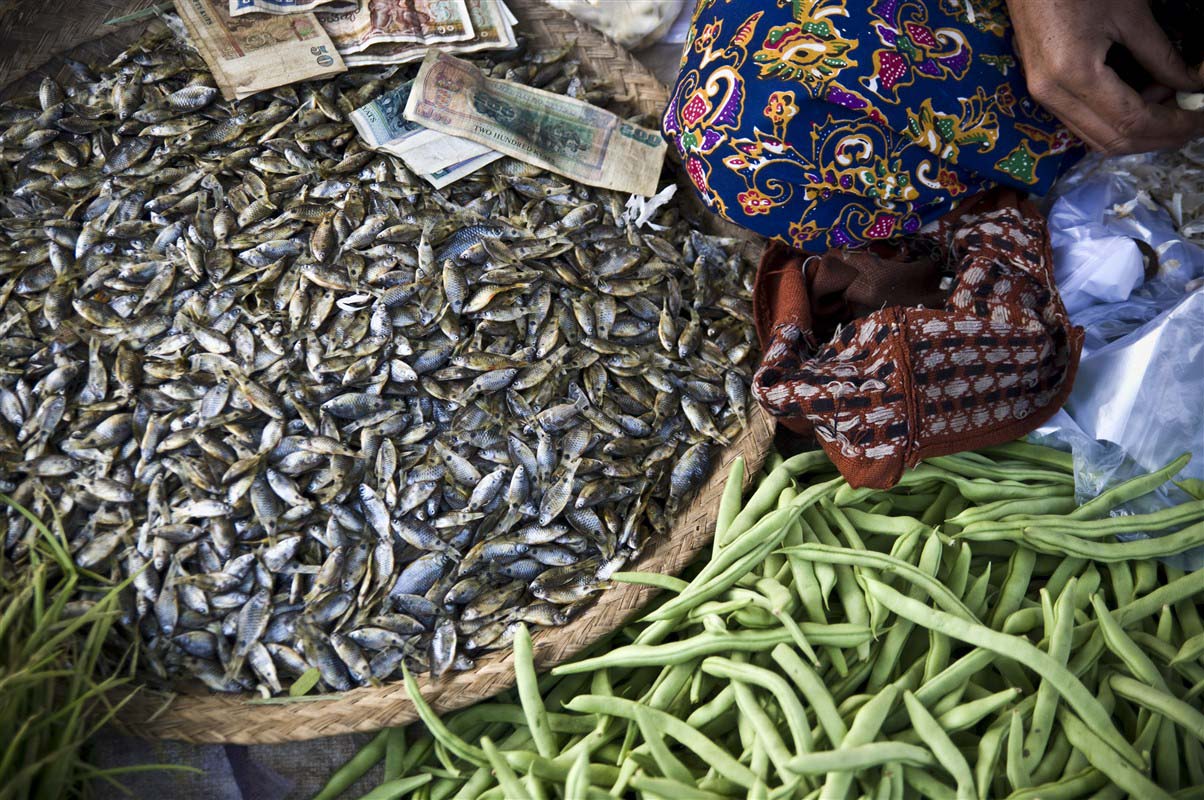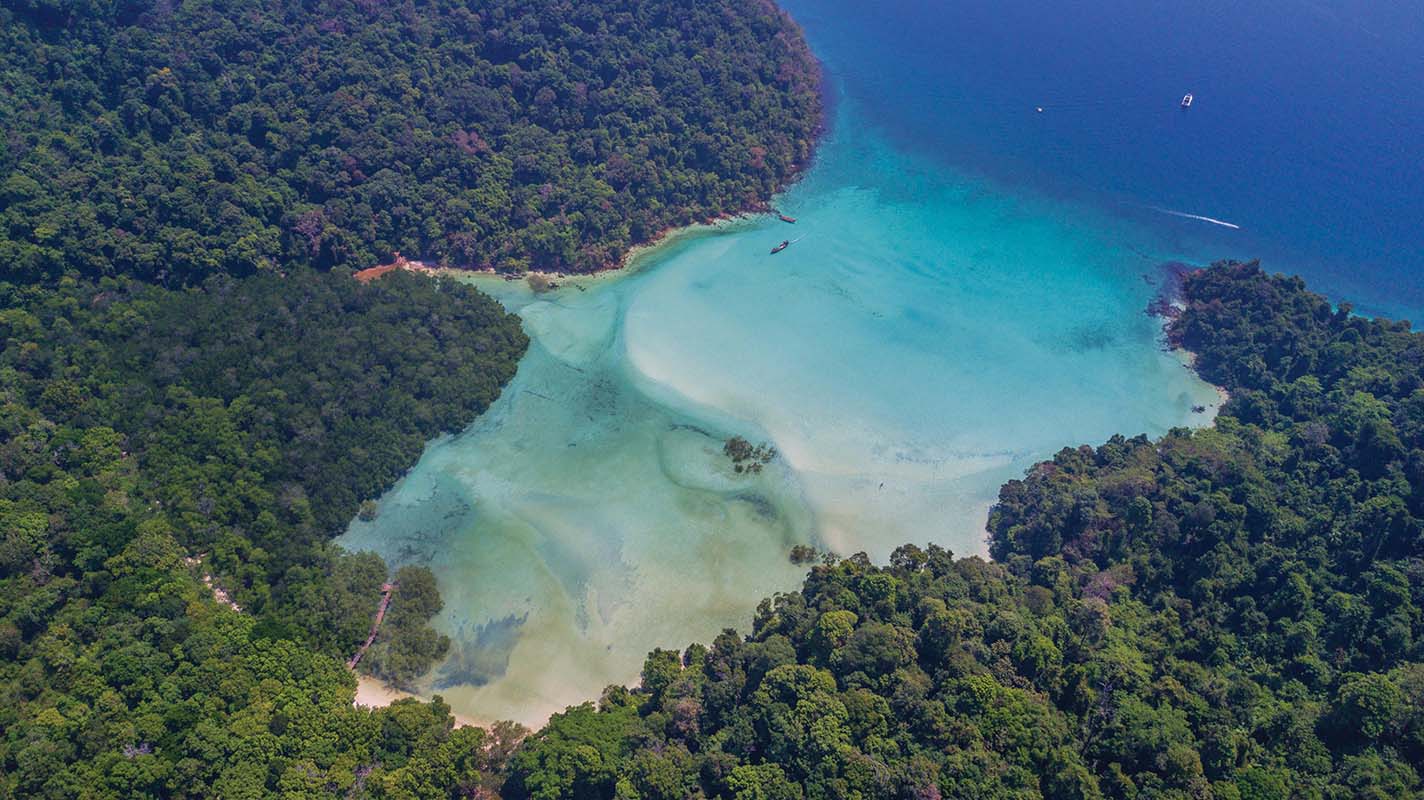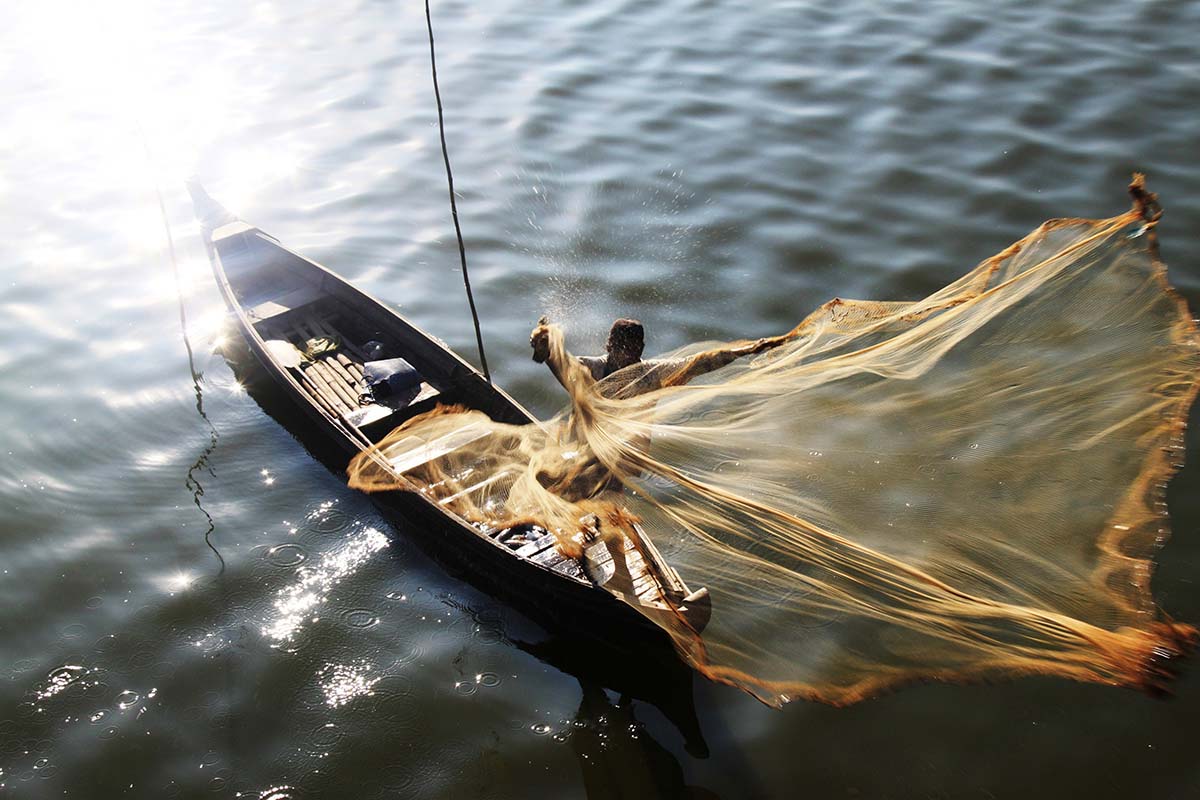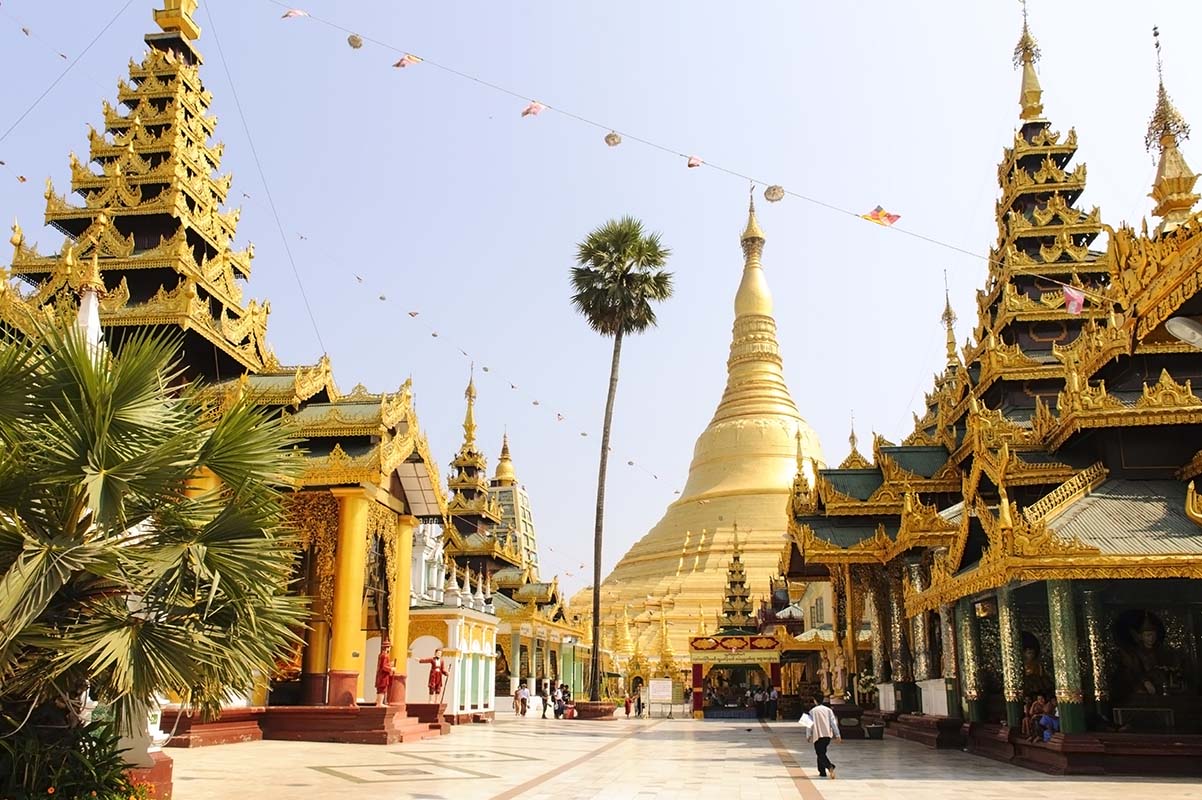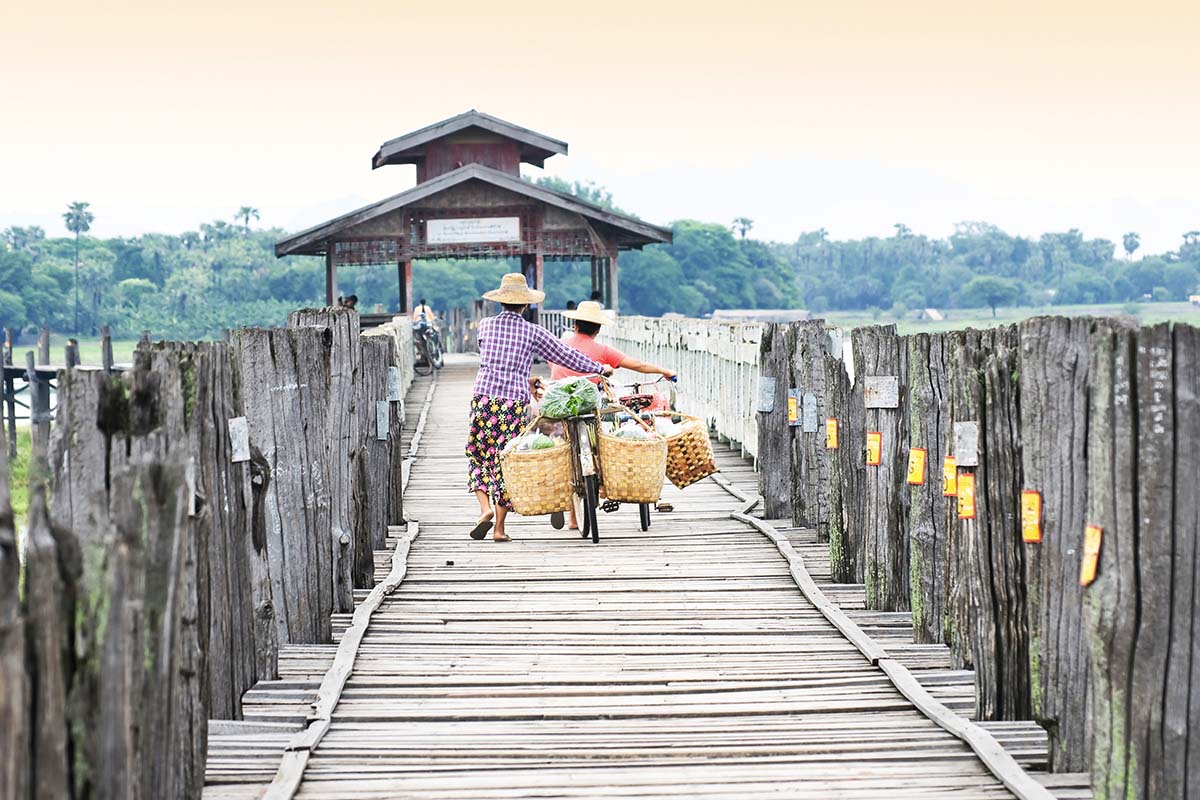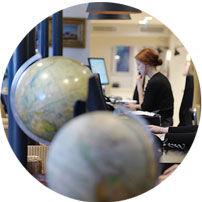 We regret that we are currently not selling trips to Myanmar. We hope for a swift resolution to the ongoing troubles so that we can once again help you discover this beautiful destination.
This three-month long sabbatical across Indochina immerses you in culture. From bustling cities to serene archipelagos, you'll enjoy a full spectrum of experiences as you journey through Myanmar, Thailand, Laos, Cambodia and Vietnam.
The first week or so of your trip will be spent on an adventure through mainland Myanmar, where you can savour fresh local flavours and marvel at ancient temples. From here you will spend some time on a pristine private island with sun-bleached beaches and gin-clear waters before heading to Bangkok and Chaing Mai for the next week of your trip.
Head on a tour of northern Thailand and explore Pang Oung, known as the 'Switzerland of Thailand', before hopping on a cruise up the Mekong River from Huay Xai to Luang Prabang in Laos. On a tour of this region, you can't miss out Siem Reap in Cambodia, the gateway to an ancient world of timeless temples – Angkor. For a bit more culture, you will be venturing to Kep, a sleepy seaside retreat with stunning seafood and dreamy watercolour sunsets before heading over the border into Vietnam to the wonderfully chaotic Ho Chi Minh City, where you can Savour fresh local flavours in colourful markets and take a speedboat trip up the Mekong. The final ten days will be spend winding through Vietnam to Hanoi, before heading to the Bac Ha District for more stunning scenery and steep mountain roads, before your journey home.
Route
Everything is 100% tailored to you
DAYS 1 to 7
Mainland Myanmar
Your tailor-made luxury Indochina sabbatical begins with a flight from London to Yangon via Dubai. During the first two weeks of your trip, you will be immersed in culture on an adventure through mainland Myanmar. Beginning in the city of Yangon where you can enjoy charming colonial architecture and one-of-a-kind shops and restaurants, you'll be travelling north to explore idyllic Inle lake. See the stilted village of Ywama on a traditional canoe tour and gain a fascinating insight into the deep-rooted heritage of the Intha people. Watch fishermen tending to their floating fruit and vegetable gardens and marvel at the 'sunken' stupas on a trip to Sagar.
Admire ancient temples on a Bagan city tour and from above on a dreamy hot-air balloon ride. Join pilgrims as you climb the 777 steps to a local shrine and afterwards, enjoy a delicious Burmese meal in a traditional village where you can learn about the lives of the its community members.
DAYS 8 to 14
Serenity in the Mergui Archipelago
During the next week of your luxury sabbatical around Indochina, you'll be immersed in tranquillity while staying in a luxury tented beach villa on a beautiful private island. Located off the south coast of Myanmar, the Mergui Archipelago is a haven of pristine, sun-bleached beaches, gin-clear waters and lush, tropical jungles. Spend your days living out your castaway fantasies: lazing around on golden sand, diving on the abundant reefs, paddle boarding through mangrove forests and visiting traditional Moken fishing villages.
DAYS 15 to 21
Canals and Cuisine in Bangkok and Chiang Mai
Hop across the border into Thailand and spend the next six days buried in culture in Bangkok and Chiang Mai. Beginning in the south, you'll have three nights in the country's vibrant capital. Get a real sense of what life is like in the city on a guided walking tour that takes you along the endless maze of backstreets and alleyways away from the tourist trail.
Enjoy the colourful markets of Chinatown before boarding a longtail boat to explore the city's klongs (canals) and catch a glimpse of what life is like along the waterways. Complement your boat journey with a cycle ride through Bangkok's jungle and see traditional Thai houses and golden temples rarely visited by tourists.
Next, you'll be travelling north to the mountainous city of Chang Mai. Delve into Thailand's culinary culture at a local cooking school and enjoy a fascinating tour of the city's holy sites to learn about the country's rich traditions and beliefs. Partake in a serene blessing ceremony and witness the evening chanting rituals of Buddhist monks.
DAYS 22 to 29
Northern Thailand Tour
Continue to explore Thailand's northern region, weaving overland through countryside and villages to the city of Chiang Rai. Beginning the tour in Chiang Mai, you will get the chance to visit Doi Inthanon, Thailand's highest peak, and see the stunning shrine at its summit. Next, you'll travel to Mae Sariang and enjoy a longtail boat ride along the picture-perfect Pai River. From Mae Sariang, a scenic drive into the nearby mountains brings you to Pang Oung, an area so beautiful it has been coined the 'Switzerland of Thailand.'
Continue towards Soppong, where you'll explore a series of limestone caves inhabited by bats buzzing overhead and then it's on to Chiang Dao for more outstanding caves complemented by waterfalls and hot springs.
After being immersed in nature, it's time to immerse yourself in culture once again. Visit the Akha hilltribe at Hloyo Village and gain an insight into the beliefs, religions and traditions of its people. Continue your tailor-made luxury Indochina sabbatical with a sight-seeing tour of the small yet delightful Chiang Rai City and a longtail boat trip to the Golden Triangle area where Thailand borders Laos and Myanmar.
DAYS 30 to 37
River Cruise to Luang Prabang
After Northern Thailand, you'll be venturing across the border into Laos for a two-day river cruise from the town of Huay Xai to Luang Prabang, the former royal capital of the country. Departing from Huang Xai, your cruise takes you along the river past sleepy villages where you'll have the chance to observe rural life along the Mekong. Stay in a romantically rustic lodge and then continue your cruise downstream, stopping at the magnificent Tim Thing cave to admire the thousands of Buddha statues within. End your cruise in the charming ancient capital of Luang Prabang.
Spend the next five days of your tailor-made luxury Indochina sabbatical exploring Luang Prabang on a special private tour with a local. Visit the former Royal Palace, which is now the National Museum, before diving deep into the city's most revered temples. Zig-zag along narrow back streets and take in sweeping views of the city from the top of Mount Phousi, the city's highest point. Travel by tuk-tuk (motorised rickshaw) and visit a Khmu village whose residents live solely off the land, practising a way of life that is virtually unchanged in centuries.
DAYS 38 to 43
4x4 Tour to Nong Khiaw
The next five days of your sabbatical cultural adventure takes you north from Luang Prabang to the stunningly beautiful jungle-bound village of Muang La. Spend your days enjoying a private tour that involves 4x4 drives and trekking on foot to reach some of northern Lao's most remote villages. Travel through verdant mountains, electric green rice paddies and areas of thick jungles. Stop at various villages along the way and learn about the lives of its communities from the way their use plants and herbs to feed and heal themselves and how they produce lao lao (rice alcohol).
Savour picnic lunches thousands of feet above sea level with stunning panoramic views of the surrounding mountains and reach the final destination of Nong Khiaw, travelling by boat along the Nam Ou river. The dramatic limestone karst pinnacles bordering the river make for great photographic opportunities.
DAYS 44 to 49
Southern Laos
After familiarising yourself with the culture of northern Laos, it's time to head south for a tour of some more of the country's most idyllic spots. Your tour begins in the country's riverside capital, Vientiane where you'll get a whistle-stop guided tour of the elegant colonial part of the city with its beautiful French architecture and tree-lined streets before being taken to a local chef's home to try your hand at preparing some of Lao's best dishes from hao niaw (sticky rice) to mok pa (steamed fish in a banana leaf).
After a flying visit of Vientiane, a short domestic flight takes you deep into the south of Laos where you'll discover a part of the country that tourists rarely visit. Meet the remote hill tribes of the mountainous Bolaven Plateau, and travel to the UNESCO protected Wat Phou, an ancient and strikingly beautiful three tiered temple. Explore all three levels with your guide and appreciate the spiritual and historic significance of this ancient architectural gem.
End this portion of your sabbatical adventure exploring Si Phan Don, an archipelago of over 4,000 islands in the Mekong River. Dotted with rapids and waterfalls, you'll be able to see the power of the mighty Mekong river firsthand as you explore.
DAYS 50 to 55
Timeless Temples in Siem Reap
Cross the border into Cambodia and enjoy the next five days of your tailor-made luxury Indochina sabbatical around the city of Siem Reap, which is regarded as gateway to an ancient world of timeless temples - Angkor. On your first day in Siem Reap, you'll be heading to the temples of Angkor Archaeological Park, a place that features on many a bucket list. In the afternoon, visit the sprawling ancient city of Angkor Thom and see the Terrace of the Leper King and atmospheric Preah Palilay and Phimeanakas. Enjoy more temples on your second day with a trip at dawn to see the first rays of sunlight appear behind the iconic form of Angkor Wat.
Head into the countryside to experience life on and around Tonle Sap, Southeast Asia's largest freshwater lake, and explore this fascinating landscape aboard a traditional wooden boat and in kayaks. Spot the area's diverse birdlife that calls this verdant setting home and photograph the picturesque stilt and raft houses built on the lake.
On the last two days of the tour, enjoy a hike past paddy fields to the remote and atmospheric Prasat Banteay Thom temple which is inaccessible by car, and end your trip by witnessing an early morning purification ceremony involving a blessing with holy water and plenty of chanting and prayer.
DAYS 56 to 61
Seafood and Sightseeing in Kep & Phnom Penh
Referred to as the jewel in the crown of Cambodia's colonial era towns, Kep is the next stop on your luxury Indochina sabbatical through the country. With its sensational seafood, dreamy watercolour sunsets and charming boutique hotel, Kep is a sleepy seaside retreat that appeals to many. Over the next few days you'll have the chance to go fishing, explore the area from the water by kayak or aboard a speedboat and eat plenty of freshly-caught seafood from the many crab shacks.
Hop aboard a colourful longtail boat and visit Koh Tonsay, also known as Rabbit Island, which is home to a mere seven families who make a living catching fish and growing coconuts. Laze the day away in a beachfront hammock and cool down in the ocean while swimming and snorkelling.
After the serene splendour of Kep, you'll head to Cambodia's charming capital city, Phnom Penh, for a guided tour. Visit the 19th century Royal Palace, admire the Khmer art collection in the National Museum and indulge in an evening Dine around Phnom Penh tour that takes you to eat in a handful of hidden gems.
DAYS 62 to 69
Mekong River Cruise to Ho Chi Minh
The next stage of your tailor-made luxury Indochina sabbatical takes you across the border into Vietnam to the wonderfully chaotic world of Ho Chi Minh city. Travel by speedboat along the Mekong River from Phnom Penh to the charming colonial town of Chau Doc, a cultural melting pot of Chinese, Cham and Khmer communities. Continue exploring the area by boat, gliding through the beautiful Tra Su forest with its impressive Cajuput trees.
Swap nature for a thriving university town as you travel to Can Tho, the largest settlement on the Mekong Delta. Catch a sampan (flat-bottomed boat) to explore the city's floating markets and taste the fusion of French and Asian flavours.
Continue along the Delta to Ho Chi Minh where you will enjoy a few days of exploration. Visit some of the most iconic parts of the city from the French-style Saigon Central Post Office to the landmark Banque d'Indochine building and soak up the vibrant nightlife from the back of a moped.
DAYS 70 to 80
Hoi An to Hanoi
Catch a short flight to Hoi An and spend the next ten days winding through Vietnam to Hanoi in the north of the country. Beginning with a food tour of Hoi An where you will have the chance to browse colourful markets and help chefs to create authentic dishes, you'll be hopping into a 4x4x4 to venture into central Vietnam's countryside. This guided journey passes through some seriously scenic surroundings and gives you the chance to meet some of the hill tribe villages along the way.
Next, it's on to Hue where you'll get a great introduction to the city and its culture on a guided tour. Visit the UNESCO protected Imperial Citadel, explore the bustling Dong Ba Market and enjoy a traditional home-cooked meal in the home of a local family.
Spend a few days cruising around Lan Ha Bay (the less well known but equally beautiful neighbour to Halong Bay) and then head to Hanoi where you'll get a chance to explore the city on a walking tour, sampling street food on route, and enjoy its spectacular surrounding countryside on a cycling trip.
DAYS 81 to 87
The Roof of Vietnam
The final leg of your luxurious cultural sabbatical around Indochina gives you the chance to explore the far north of Vietnam on a loop from Hanoi to the Bac Ha District. Over the next six days you'll be immersed in stunning scenery as you are driven up steep mountain roads into deep valleys and through wonderfully remote regions. Visit local villages, meets friendly communities and browse colourful markets. End your sabbatical adventure with a far greater understanding and appreciation of the cultures in Indochina and return home with a camera full of photos and a mind full of memories.
A Rough Idea of Price
Dependent on season, accommodation and activities
The cost for this trip starts from £19,160 per person. The final cost of the trip depends on the way we tailor it especially for you. The final cost varies according to several factors, which include the level of service, length of trip and advance booking time. The exact price will be provided on your personalised quote. The average starting price for this trip is £22,030 per person.
A few of the benefits of travelling with us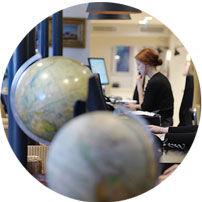 Get in touch
Our experts have the inside track on the destinations they sell and will tailor-make a holiday to your unique requirements.
Contact one of our Vietnam specialists