Itinerary Highlights
Enjoy a water puppet performance in Hanoi
Tour Hanoi's food markets with a local blogger
Pedal your way through the pretty countryside on a bicycle excursion
Learn how to fly traditional kites and make a paper mask
Explore the Old Town of charming Hoi An
Stay overnight in a rustic stilt house in the mountains
Enjoy a cooking class at an organic farm
Try your hand at fishing using local nets
Contact one of our Vietnam specialists + 44 (0) 20 3958 6120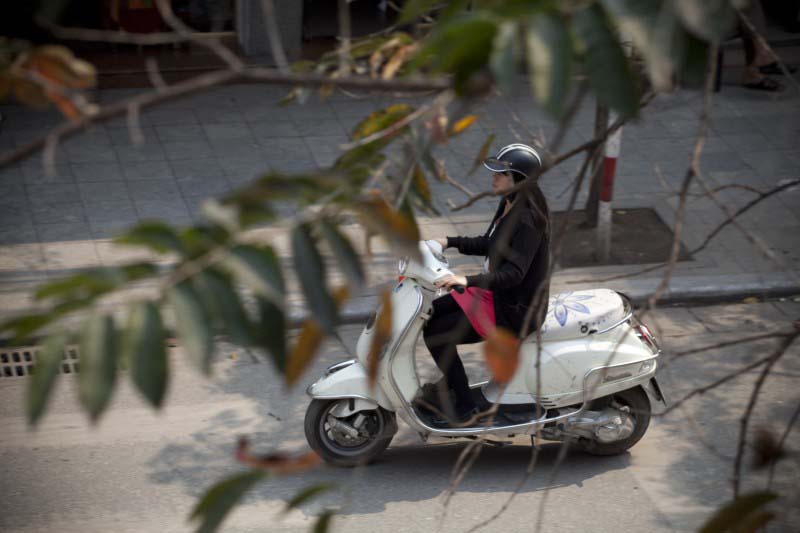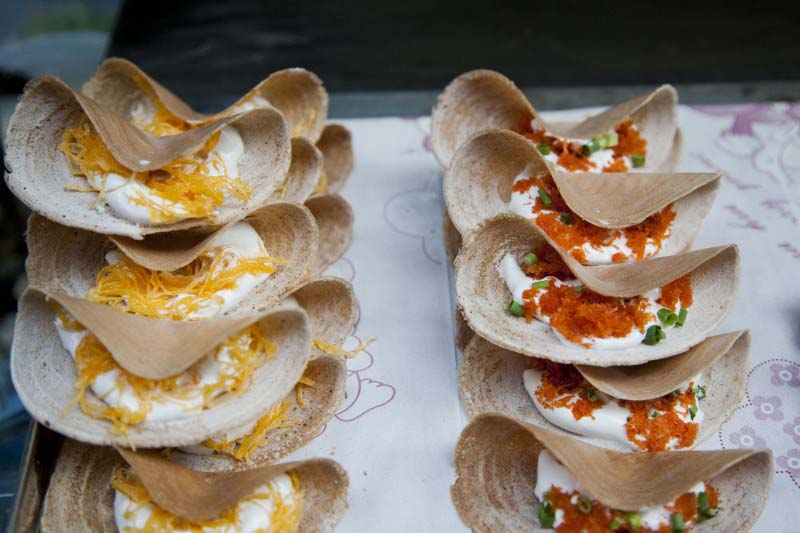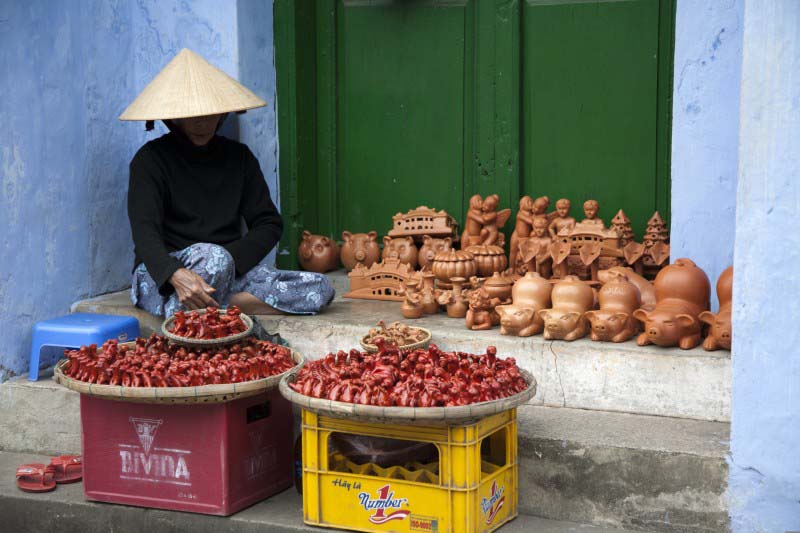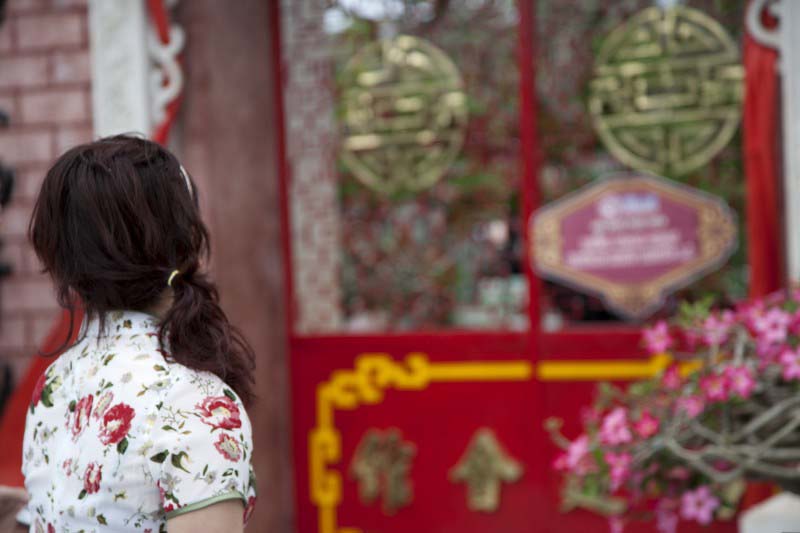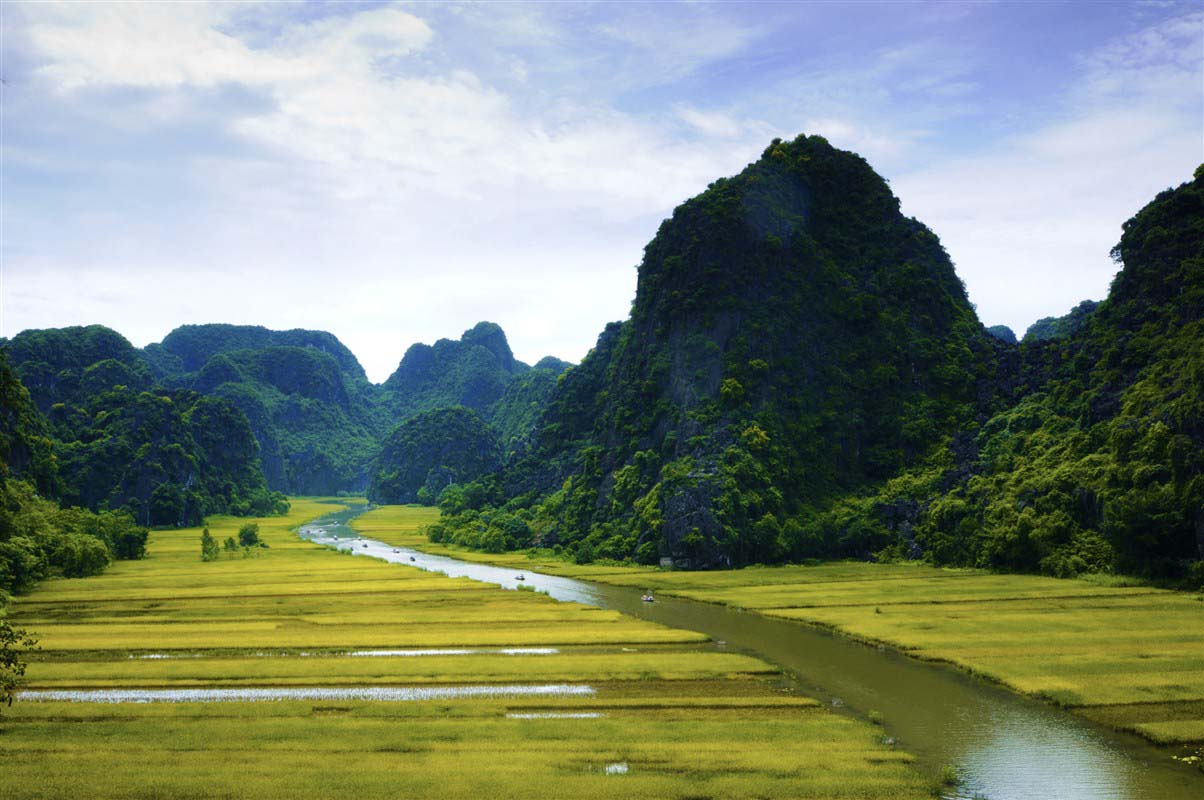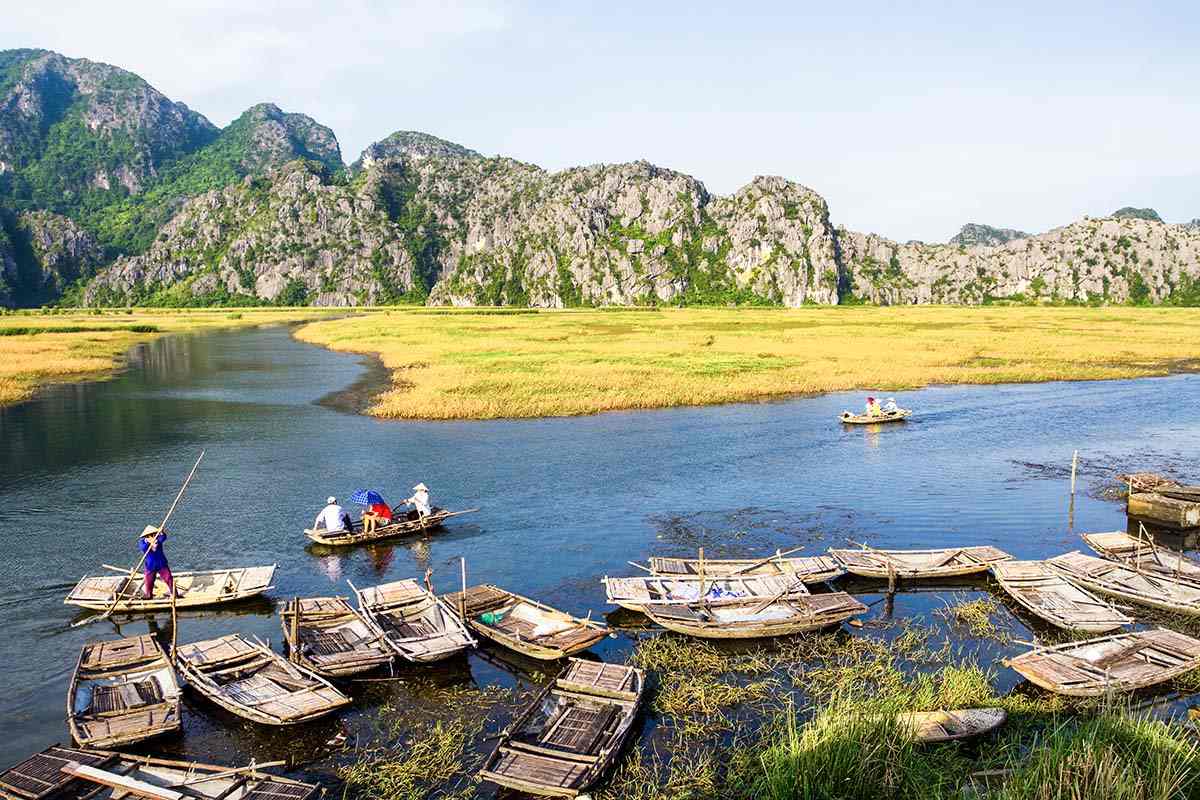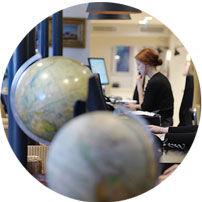 This 15-day day tour of Vietnam will be a great adventure for all the family. From Hanoi to Hoi An, you'll enjoy the rich cultural heritage and beautiful scenery of one of Asia's most fascinating countries. Highlights include a cooking class, kite flying and the chance to spend the night in a stilt house.
Route
Everything is 100% tailored to you
Today, you depart from London for your family adventure in Vietnam. This safe, exotic and utterly compelling destination has something to wow every member of the family. Travellers can opt for a direct overnight flight to Hanoi on certain days of the week; at other times, a choice of flights via south east Asian hub cities is available. We'll recommend the best routing.
Today your adventure begins as you touch down in the Vietnamese capital and the country's second largest city. Situated on the banks of the Red River, many consider Hanoi to be one of Vietnam's most attractive locales, its old town especially. You'll be met by your guide for an included private transfer and then the rest of the day is yours to settle in to the hotel and perhaps enjoy a walk in your immediate surroundings.
Water puppetry is an art that has been practised in this part of Vietnam since the 11th century. Those who specialise in this delightful industry have passed down skills and secrets for generations. This morning, you'll be in the expert company of Mr Liem, a seventh-generation puppet-maker and performer. Go behind the scenes and uncover the secrets of his workshop. In the tiny theatre inside his house, enjoy a private performance, after which you'll learn a little about the tales behind the performance. The puppeteers will show you how to operate the puppets - using bamboo rods to move the puppets through the water isn't as easy as they make it look - which member of the family will have the knack? Before you leave, you'll paint a puppet. The rest of the day is yours to explore Hanoi as a family.
They say you can learn a lot about a place through its food, so today you'll team up with a local food blogger and hit Hanoi's characterful markets. First, you'll browse the food stalls of Thanh Ha market, learning about the local culinary scene and sampling some of the more unusual dishes. Next, at Dong Xuan market, taste pho tiu, Vietnam's classic noodle soup with pork, and also bun dau, another delicious soup, this time showcasing tofu and shrimp paste. In the Old Quarter you'll learn something of this neighbourhood's history as you eat pudding reflecting Vietnam's French colonial past. Pass by Hang Cot Street, known for its preserved fruits, and wrap up proceedings in a local café where you the grown-ups can sample the coffee. The rest of the day is yours to enjoy however you wish.
It's time to depart the Vietnamese capital and set off for Ninh Binh. The scenic drive will take about two hours, but the magnificent karst limestone landscape is a real treat and you'll wish the transfer was longer. On arrival, saddle up and pedal around Tho Ha village and the surrounding countryside. How far you venture is up to you, but you can expect to see traditional activities such as fishing, rice planting and catching crabs. Take a sampan (shallow bottomed boat) cruise through the waterways linking the lush rice paddies before paying a visit to Thien Ha (the Galaxy Cave). The ceiling has an impressive array of stalactites, many of which take on familiar shapes and features - challenge the children to the be the first to spot the pumpkin. Return to the pier and check in to your hotel. The rest of the day is free for you to relax.
Kite-making is a popular activity throughout many parts of Asia, an art as well as a hobby. Kite flying competitions are common and traditional wisdom suggests that the higher the kites fly, the better the harvest will be. In some parts of Vietnam, kites feature flutes or whistles which play in the wind. Some locals believe that such sounds ward off evil spirits. Try your hand at kite flying and learn a little about its history and importance. Afterwards, pay a visit to nearby Bich Dong Pagoda. Climb the three-tiered cave pagoda to enjoy panoramic views over the local countryside from your lofty vantage point.
DAY 7
To Hoi An via Danang
Today, you'll return to Hanoi in time to catch a flight to the central Vietnamese city of Danang. From there, a private transfer has been included to the charming riverside town of Hoi An. Situated where the Thu Bon river empties into the East Vietnam Sea, this port town was an important trading hub for centuries. Its waterfront and Old Town, lined with Chinese shophouses, is especially beautiful at night when it's lit by hundreds of colourful lanterns which reflect in the water. Check into your hotel and take a walk to see this pretty spectacle for yourselves.
Take a tour today to discover some of the arts and crafts that are important to Hoi An. You'll enjoy a private performance of "tuong" in an intimate setting. Tuong is a classic form of theatre in which the actors don masks and retell traditional legends. Afterwards, you'll visit a paper mask artist at his workshop and create your own mask under his watchful eye. You'll learn how each colour and pattern represents a particular emotion. Leave the workshop and stroll through the atmospheric old town. Your guide will tell you about the prosperous merchants who built and lived in these homes. Pause at the Japanese Covered Bridge, probably the most famous attraction in Hoi An. Built over 400 years ago, it connected the Japanese community with the Chinese on the opposite side of the water. The tour continues to a Chinese communal hall resplendent with dragons and colourful architectural details, as well as several of the town's art galleries and boutiques.
Today's excursion takes you to Bho Hoong where you'll stay the night in a rustic stilt house. En route, you'll visit the thousand-year-old Bang An Tower. Snaking your way through the mountains, stop at a tea plantation and learn about the Co Tu minority who make their home here. Reaching Bho Hoong, your overnight stop, you'll enjoy a guided hike in the company of one of the villagers, learn how to shoot a Co Tu crossbow and watch a cookery destination. Weather permitting you may also like to swim in the river. This evening, a dinner with traditional dancing has been arranged, enabling you to fully immerse yourself in the Co Tu culture before retiring to your stilt house. It's basic, but a great chance for the family to try some truly authentic accommodation.
In this rural setting, there's no need for an alarm clock. The sounds of the village and the surrounding countryside will gently wake you. While the villagers prepare for the working day and set off to their fields, you'll enjoy a leisurely breakfast. Afterwards, watch brocade weavers at work; the Co Tu are known for being highly skilled at this craft. Later, we'll drive back down to the coast, stopping for a tasty lunch along the way. Your accommodation in Hoi An is this time by the sea.
As well as tourism, farming is an important industry in this part of Vietnam. Today's excursion is to a nearby organic farm set up by a talented nutritionist keen to promote the traditional cuisine. You'll take a walk around the farm to gather fresh produce to use in the kitchen later on. Using those and other locally sourced organic ingredients, you'll learn how to prepare five typical dishes. Balancing aromas - sweet and salty, fresh and fermented, cool and hot - the family will learn how to combine such flavours to good effect. Traditional cooking methods are also used, such as making rice flour with an old stone grinder and rice paper with copper vessels. You and the children will then be invited to invent a personal juice recipe to go with the food you've prepared. Lunch is on you! Return to Hoi An for a rest.
This morning, set out on bicycles with a guide for a group excursion along peaceful country lanes that bisect rice paddies and farms growing vegetables. The tranquil scene is much as it would have been for decades. Wave at farm workers as you pedal by, passing water buffalo pottering in the fields beside you. It's unlikely to be an energetic ride as you'll want to keep stopping for photographs of this idyllic rural landscape. At a waterside village en route, stop for a chance to learn about how Hoi An's fishermen go about their business. Hop in one of the round bamboo baskets which pass for a boat in these parts and maybe the children can try to cast a net. It's trickier than it seems, but you'll have plenty of encouragement and assistance. Continue on to an area characterised by water palms and coconut trees, where your guide will recount some of the area's history. Round off this pleasant day out with a scenic boat trip and seafood lunch on board.
Today's been left free for you to do as you please. Perhaps return to Hoi An's old town to source gifts for the children or friends and family, or relax in the comfortable surroundings of your hotel. However you choose to spend it, we're sure you'll enjoy your final day in Vietnam.
It's time to return home today, with many tales to recount and family memories made that will last a lifetime. Your driver will collect you from the hotel to transfer you to Danang airport. From there, you'll connect via your chosen hub to return to the UK. Several south east Asian cities offer convenient connections for this overnight journey.
Your flight touches down in London this morning in good time for you to make your onward journey home. We trust you've had the family adventure of a lifetime.
A Rough Idea of Price
Dependent on season, accommodation and activities
The estimated cost for this trip is £2,775 to £3,505 per person. The final cost of the trip depends on the way we tailor it especially for you. The final cost varies according to several factors, which include the level of service, length of trip and advance booking time. The exact price will be provided on your personalised quote. The average price for this trip is £2,920 per person.
A few of the benefits of travelling with us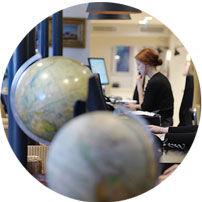 Get in touch
Our experts have the inside track on the destinations they sell and will tailor-make a holiday to your unique requirements.
Contact one of our Vietnam specialists