Itinerary Highlights
Sample street food in Hanoi and Ho Chi Minh City
Cruise through the countryside of central Vietnam in a refurbished American war Jeep
Take to the waters of Halong Bay and the Mekong Delta on traditional 'pirate style' boats
Finish the holiday splashing around on the sandy shores of Phu Quoc island
Contact one of our Vietnam specialists + 44 (0) 20 3958 6120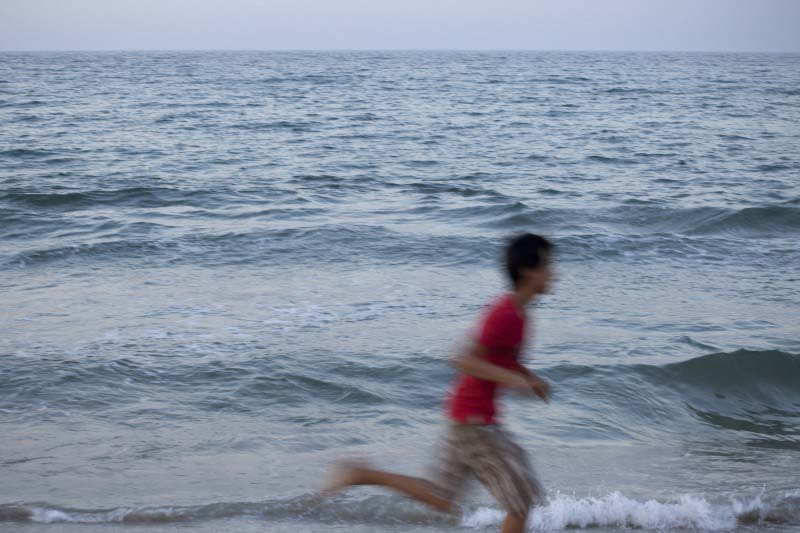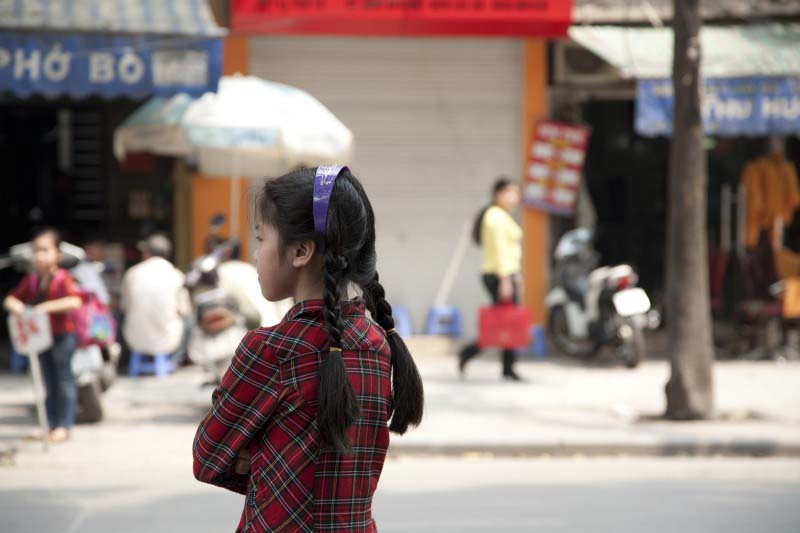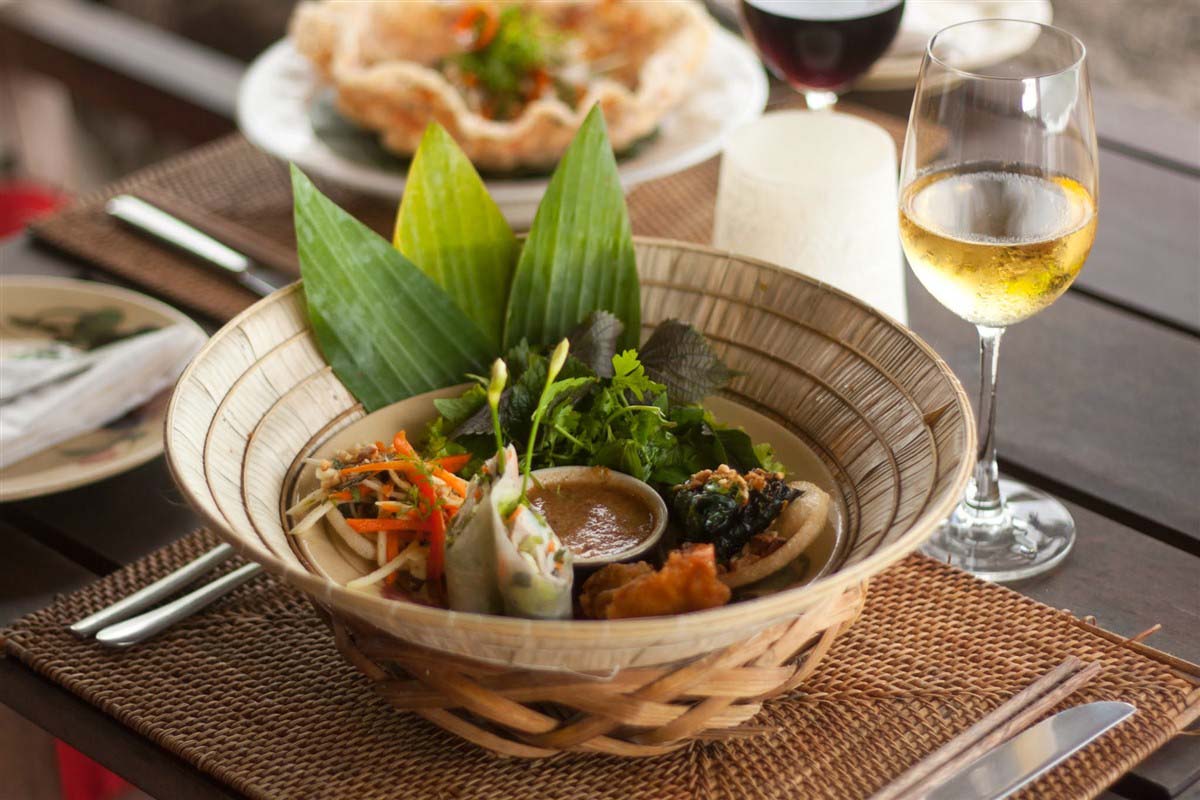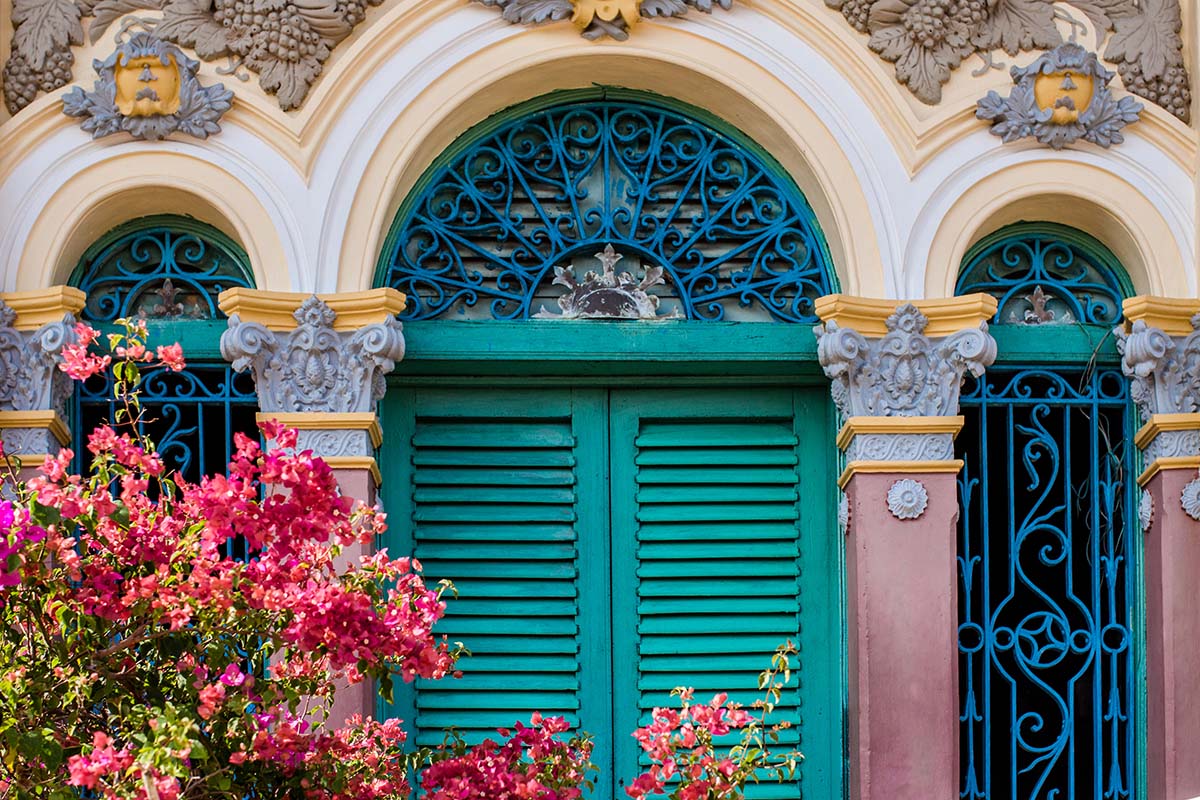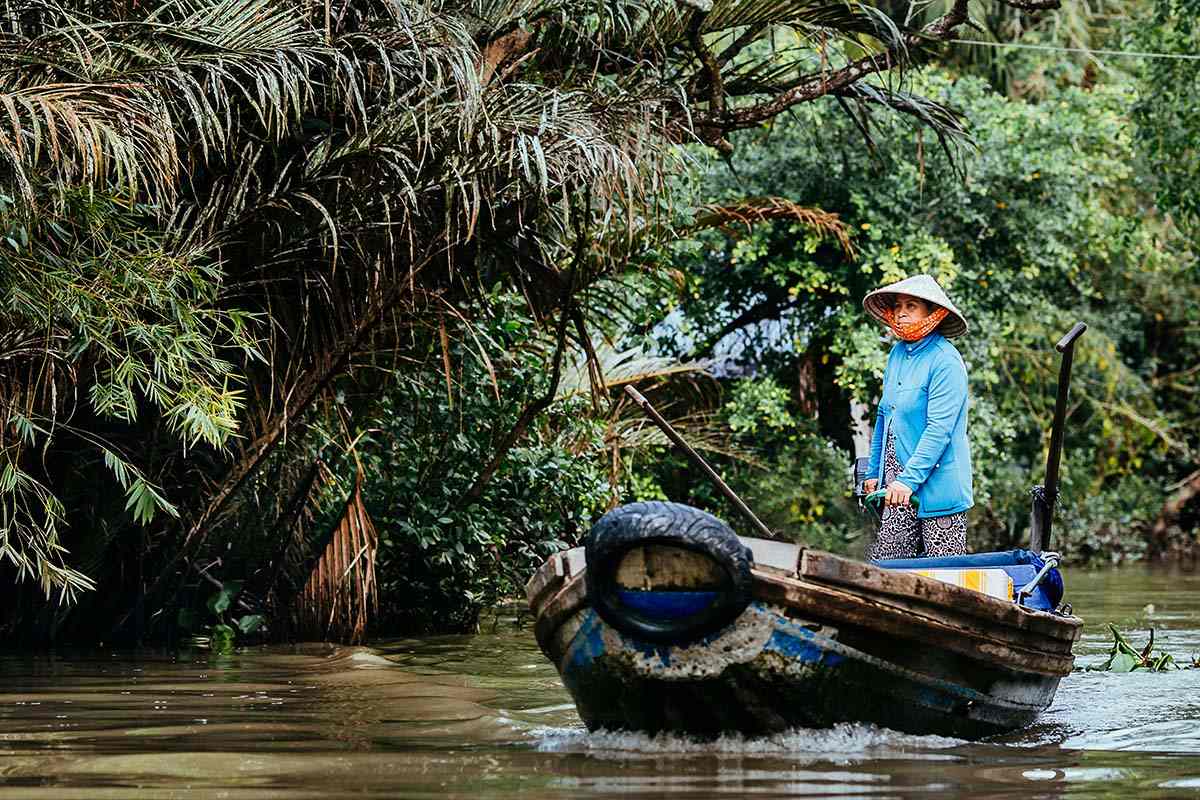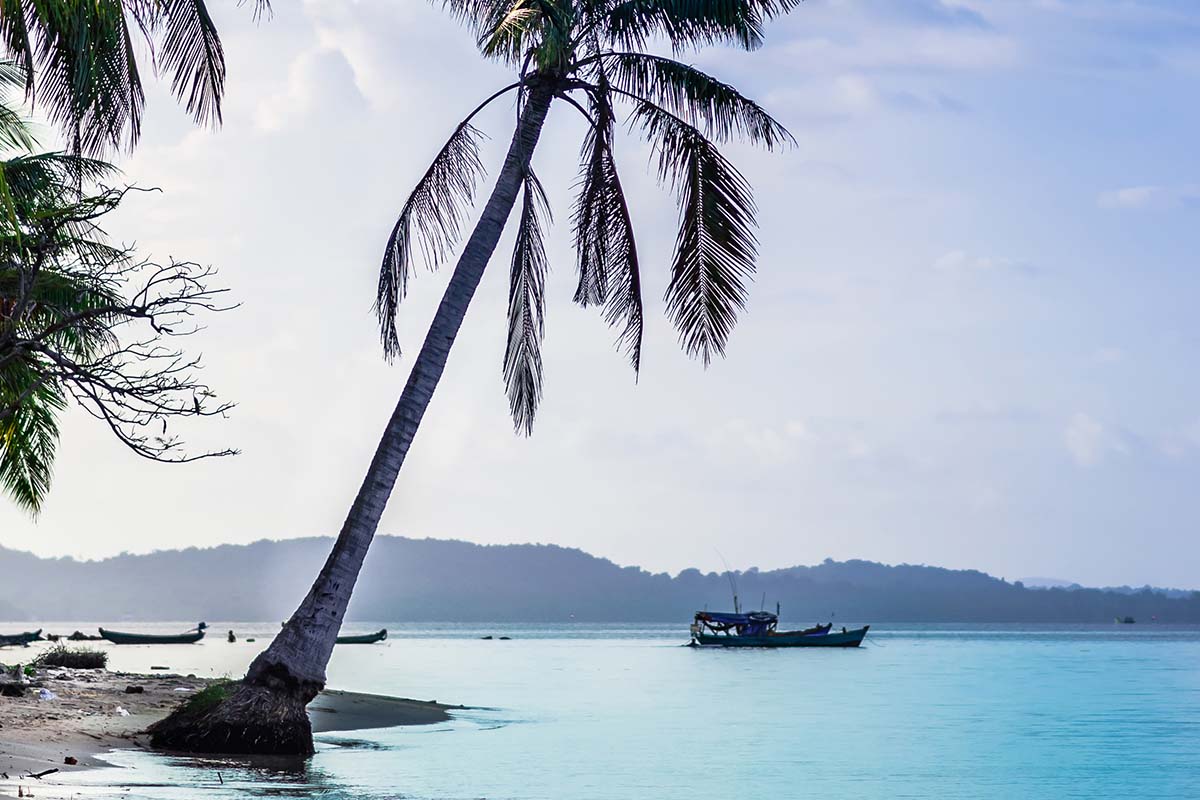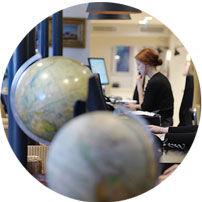 Vietnam is a great family destination, with varied culture and landscapes meaning those dreaded two words - 'I'm bored' - should never be uttered. On this 16-day adventure, introduce the children to some fantastic food and a different way of life and then reward them for all their cultural endeavours with some good old-fashioned beach fun.
Route
Everything is 100% tailored to you
DAY 1
International Flight
Take a connecting international flight to Hanoi. There are several airlines to choose from so we suggest the best routing for families (ie: no connecting in the middle of the night).
Arriving into Hanoi this morning after your connecting flights, and a driver will be waiting to meet you and help carry the bags to the car. From there it's around a 40-minute journey to your hotel. Checked in and freshened up and with the children no doubt eager to get out exploring we suggest you start the holiday as you mean to go on, with some food!
Your passionate food blogger guide will meet you at the hotel to take you on a guided tour of the Old Quarter's small lanes and winding backstreets. Enjoy the sights and sounds of the city and then pull up a stool at one of Hanoi's best pho shops. Let the kids slurp on their bowls of the steaming noodle soup while the guide explains the secrets behind the delicious national dish.
With the taste buds tantalised and your guide having hopefully made foodies out of the kids already, continue on to sample some more favourites. Try banh cuon, steamed rice paper stuffed with pork and mushrooms (don't tell the youngsters and they probably won't even notice them!), nem chua ran, a.k.a. fried spring rolls, and many other dishes. Finally, sit down for a barbeque feast and wash it all down with a cold beer or coke at a traditional bia hoi (small shops selling draft beer) before you return to your hotel for an early night.
Since you've got the sprogs in tow we thought we'd combine sightseeing with a bike ride today. The tour starts as you head out of the city towards Bac Bien Village and the Duong River where you'll board a local ferry for a short crossing, enjoying the views as the boat glides across the water. Back on the bikes, pedal parallel to the river and then turn inland to arrive at some charming local villages. Here you'll discover traditional local houses, ancient pagodas and temples, lively markets and lush gardens. Stop for photos or simply enjoy the atmosphere of authentic Vietnamese country life. Then, pop into a local family's house for a visit, learning about their daily life while sipping tea. This is a really eye opening experience for the children and will hopefully get them interested in exploring different cultures from a young age.
Finally, after an insightful and active morning, pedal back in to town and return to your hotel for a chance to freshen up. We then suggest you spend the afternoon wandering through the city exploring the main sights such as the One-Pillar Pagoda and the Hoan Kiem Lake.
This morning you say goodbye to Hanoi and head for a boating adventure on Halong Bay. The journey is around three hours long so you'll be picked up right after breakfast. Channelling their inner pirates and ready to set sail for the sea the children will love being on board the traditional wooden boats that ply the waters around the bay, and Mum and Dad will love being handed a cool drink and served lunch on arrival.
After settling into your cabins spend the rest of the day cruising around admiring the limestone karsts pinnacles and glistening emerald waters that define the bay. You'll also stop to explore the Tien Ong Cave, which is peppered with beautiful stalactites and stalagmites, formed out of ancient limestone karsts about 700,000 years ago, and Cua Van Fishing Village, the biggest and oldest floating fishing village in Halong Bay.
Waking up on the water this morning you'll be offered tea, coffee and pastries on the deck. If the youngsters are feeling energetic then why not take part in the tai chi class and have a giggle at any poor attempts to reach the poses. Afterwards, take a last dip in the bay and race each other up a nearby hill to get the best view of the bay, before a full breakfast back on board.
As the boat cruises back into the harbour a driver will be waiting to meet you and take you to Hanoi airport in time to check in for your short domestic flight to Dan Nang airport. Once landed in Da Nang you will once again be collected and transferred to your hotel in Hoi An, just in time for dinner.
Today's tour starts with a journey to My Son, a UNESCO World Heritage Site in the heart of the tranquil countryside west of Hoi An. Built during the era of the Champa Kingdom from the 4th to 13th centuries, many of the dozens of ancient brick structures are dedicated to Hindu gods or reflect Hindu mythology. As you explore these atmospheric relics that have stood the test of time, your guide will entertain you with some child-friendly tales and facts.
After this glimpse into central Vietnam's ancient history, return to Hoi An and take a lunch break at a popular local restaurant. Feeling re-energised you will then spend the afternoon exploring Hoi An's old town with a guided walking tour. Despite the passing of 200 years and the ravages of weather and war, the centre of Hoi An remains much the same as it was in its heyday. This walking tour is the best way to see the wooden-fronted houses (that once belonged to the town's prosperous merchants), the Japanese-covered Bridge, the wonderful markets, and the silk, handicraft and antique shops.
Your second day in Hoi An sees you get out of the city on a full day tour into central Vietnam's countryside - in an open-air, fully-renovated American war-era Jeep that the children will love. Arriving in the Truong Son Mountain range, you'll stop at a hillside tea plantation to take a tour. Witness the agricultural techniques which have remained unchanged over the centuries and have a go at picking some tea for yourselves. Then back in the Jeep, continue winding over rural roads to Ba Hom Village. Home to the Co Tu people, Ba Hom is one of the few remaining hill tribe villages in Central Vietnam and offers a unique opportunity to experience the lifestyles of an ancient culture. Meet the warm, friendly residents, explore the village and stilted houses, and get a glimpse of daily life here.
After a picnic lunch, venture deeper into the stunning landscape with either a short trek along the former Ho Chi Minh Trail, or a soak in the nearby mountain hot springs. We think we know which the kids will prefer!
After a busy and varied day, you'll cruise back down to Hoi An just in time for sunset and dinner.
Waking up this morning it's time to check out of your hotel and meet your driver in reception for the hour-long drive to Da Nang airport, where you'll take another short internal flight to Ho Chi Minh City. Arriving into Ho Chi Minh by early evening you'll have enough time to get your bearings before tucking into some more delicious food in one of our many Dossier recommended restaurants.
Today enjoy a day exploring Ho Chi Minh City, with a local guide to show you all the best family friendly activities. Take a thrilling speedboat journey along the Saigon River, then crawl through the tunnels of Cu Chi - an incredible underground tunnel network constructed by Vietnamese fighters during both the French and American wars. After some serious tunnelling and military skill practising you'll then emerge to travel through the city streets by cyclo (bicycle rickshaw). Finally, enjoy an afternoon music performance in a private local home where you can even all have a go at trying to master the handmade instruments for yourselves - sure to cause a few laughs at each other's expense!
For dinner we suggest you try some street food and we can book a private guide to show you the best spots on a tour similar to the one you did in Hanoi at the start of the trip. Since the food varies depending on the region there will be a number of different things to try, as well as, of course, the old favourites. Plus, the tour is a great way to get under the skin of local life in the city as you meet and chat to the vendors and other diners.
After a few days enjoying the culture and colour present in the towns and cities of Vietnam, it's time to head back to the quieter world of the water today. This time, the Mekong Delta, which is around a three-and-a-half-hour's drive away. Keep eyes peeled out of the windows for some great games of 'I Spy' as you pass the start of the delta and get into the lush, wildlife filled areas of land in this part of the country. You'll be staying in Can Tho, the biggest town on the delta and home to an abundance of rural life which is just waiting to be explored, after lunch of course.
Take a local boat out onto the delta this morning to see the nearby Cai Rang floating market in full swing. Here, during the early morning market hours, the larger seller boats anchor and create lanes that smaller boats weave in and out of. The main items sold are fruit and vegetables, with each boat advertising their goods for sale on long, upright poles at the ship's bow. The delta becomes a maze of boats packed with mango, bananas, papaya, pineapple, and even floating pho vendors and it's a really fun, interactive experience to be bartering and shopping your way through the waterways.
Probably feeling very hungry after bypassing all that food, return to land and have lunch in Can Tho before this afternoon's cycling activity. A family bike ride around the quiet laneways and dirt paths of Can Tho is filled with lively activity, including passing farmers harvesting or planting rice, stopping at hidden temples and chatting with lots of friendly locals.
Family beach holidays are a staple for a reason; with sea to splash in and sand to build with there is unlimited fun to be had, and no hot-holiday would be quite the same without at least a few days on the beach. Luckily we have factored in several days as the ideal way to finish off your holiday. Start the journey to the seaside by making the three-and-a-half-hour drive to Ho Chi Minh domestic airport, where you will then check in and catch a short flight to the island of Phu Quoc. A largely undeveloped island still covered with tropical rainforest in large parts, the main industry here is agriculture and farmers can still be found harvesting rice and black pepper or fishing off the coast with methods that have changed very little over the years.
The pace of life is slow and sunny and as a result it's one of our favourite off the beaten track Far East beach destinations.
Over the next three days spend your time on the beach relaxing, reading and if you're a younger member of the family, running riot. With soft sandy stretches and palms swaying gently in the breeze there is no need for huge amounts of activity here and the name of the game is definitely to get your fix of sun, sea and sand. Having said that, all of the hotels we work with on the island offer a number of water sport activities, have great spas and sport facilities and can arrange cooking classes.
There are various local bars and eateries here too, as well as a lively street food scene, making use of the freshest-catches of the day, so getting out of the hotel to explore is highly recommended. The hotel can provide bikes.
If you want to keep the sprogs busy we can also include a boat trip around the An Thoi Archipelago, where you can snorkel and swim over colourful coral reefs.
As much as it might be tempting to stay in Phu Quoc forever, sadly you have some flights to catch today. The first is a short domestic flight to Ho Chi Minh City and then from there you will catch your connecting international flights back to the UK.
A Rough Idea of Price
Dependent on season, accommodation and activities
The estimated cost for this trip is £2,870 to £3,830 per person. The final cost of the trip depends on the way we tailor it especially for you. The final cost varies according to several factors, which include the level of service, length of trip and advance booking time. The exact price will be provided on your personalised quote. The average price for this trip is £3,190 per person.
A few of the benefits of travelling with us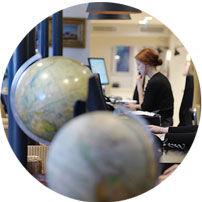 Get in touch
Our experts have the inside track on the destinations they sell and will tailor-make a holiday to your unique requirements.
Contact one of our Vietnam specialists