Itinerary Highlights
Wander the historic heart of enchanting Hoi An
Visit the red brick towers of My Son
Learn to make pho at a cookery class
Visit Luang Prabang's temples and atmospheric night market
Take a boat ride up the Mekong to visit local villages
Enjoy an elephant encounter with your own personal mahout
Explore the World Heritage Site of Angkor, visiting the main sights and also many of its hidden gems
Visit the floating villages of the Tonle Sap Lake
Contact one of our Cambodia specialists + 44 (0) 20 3958 6120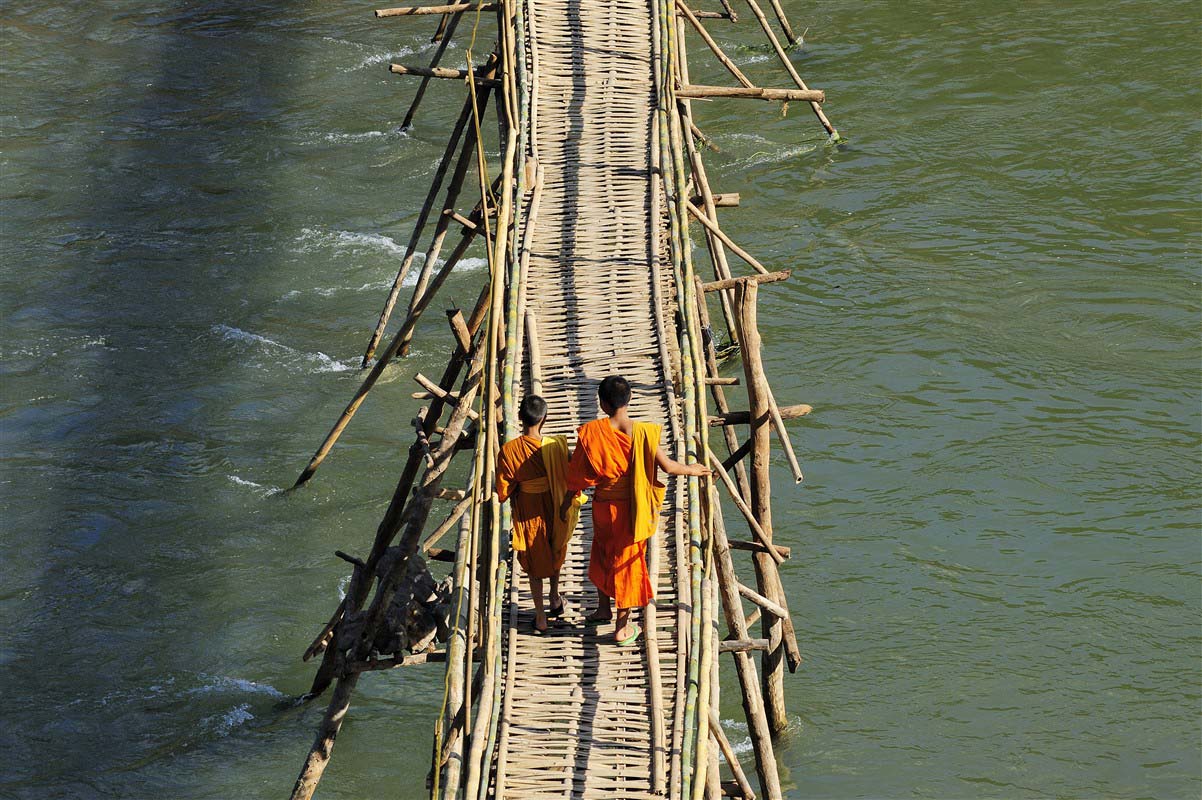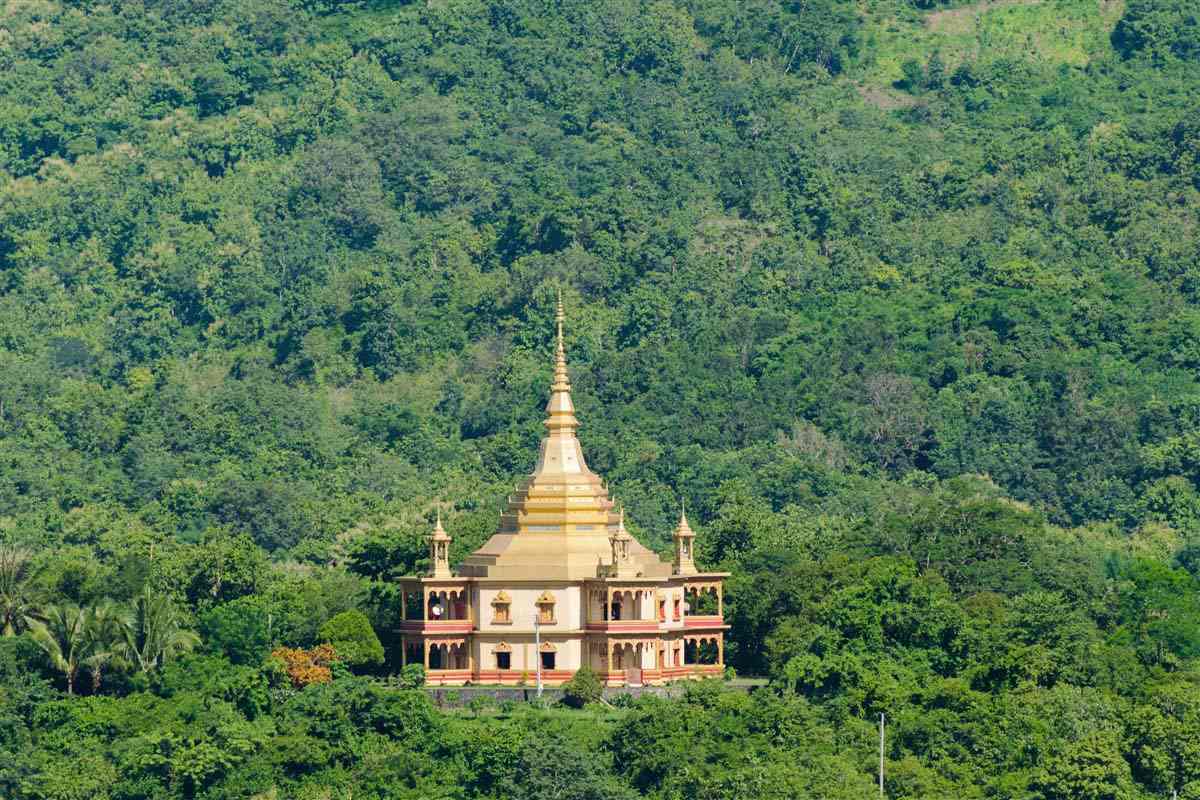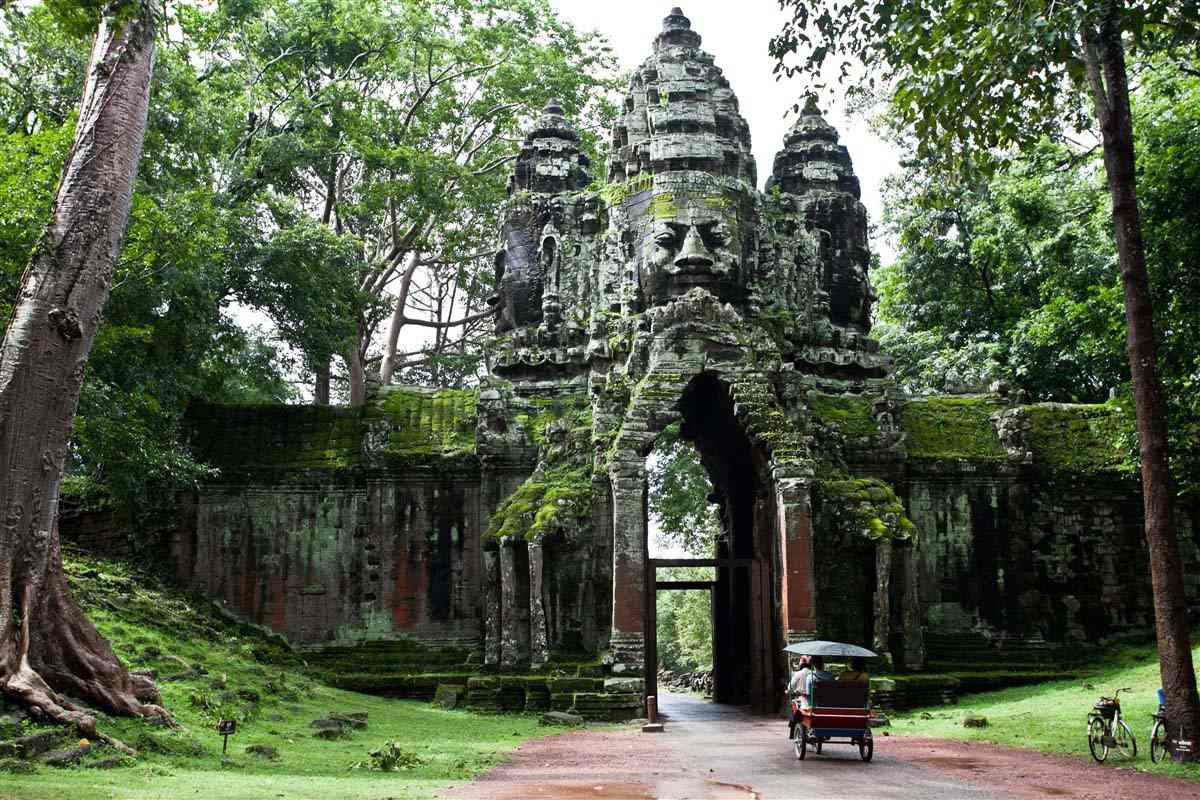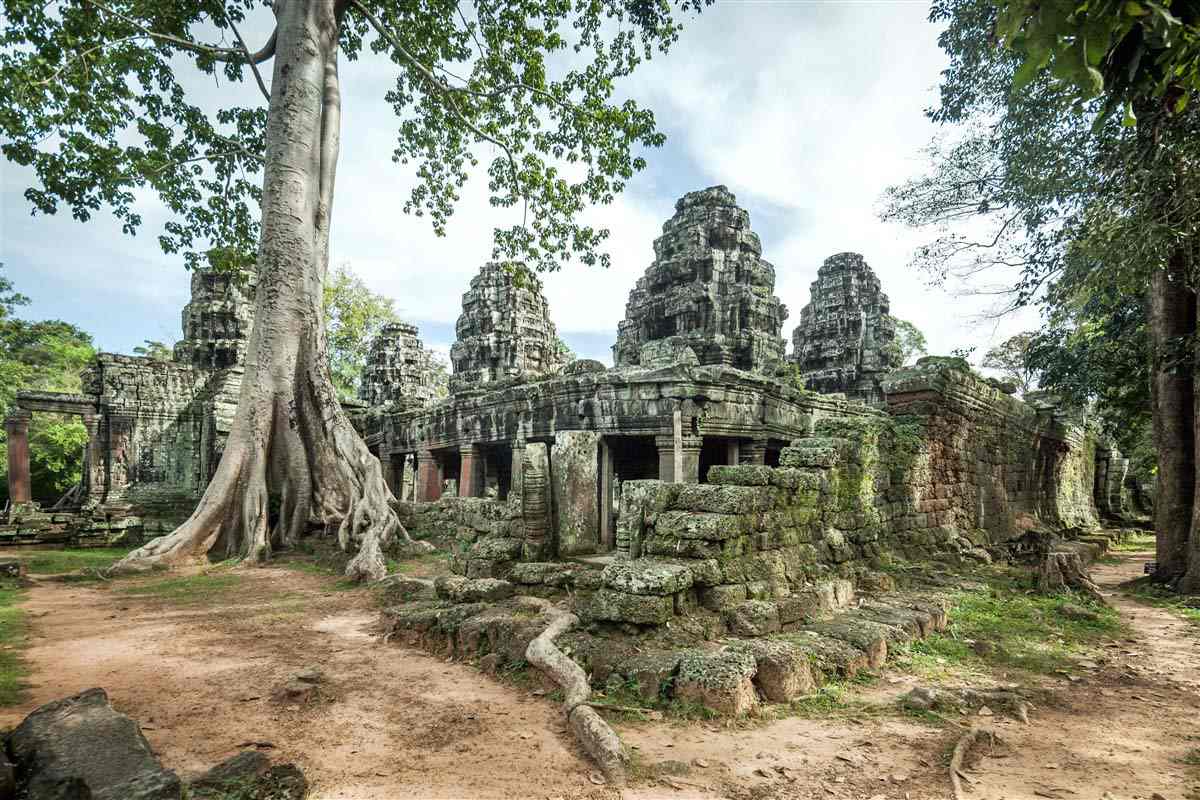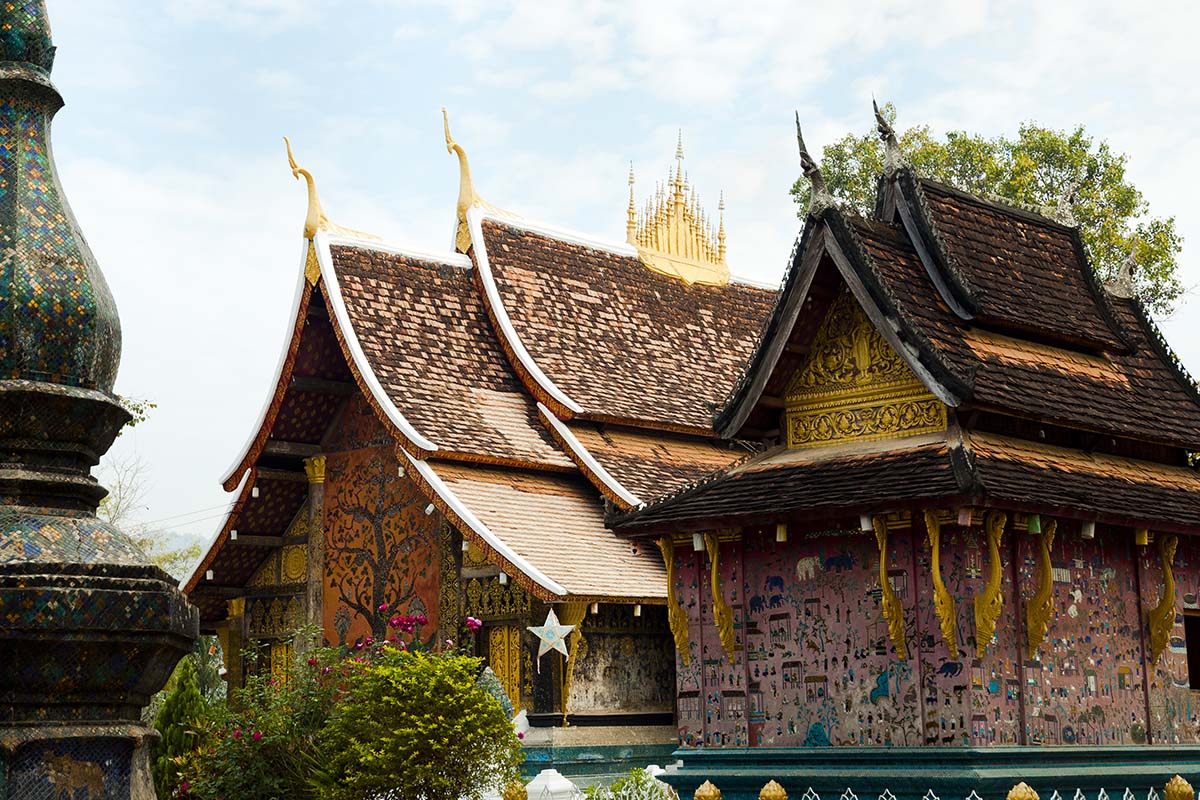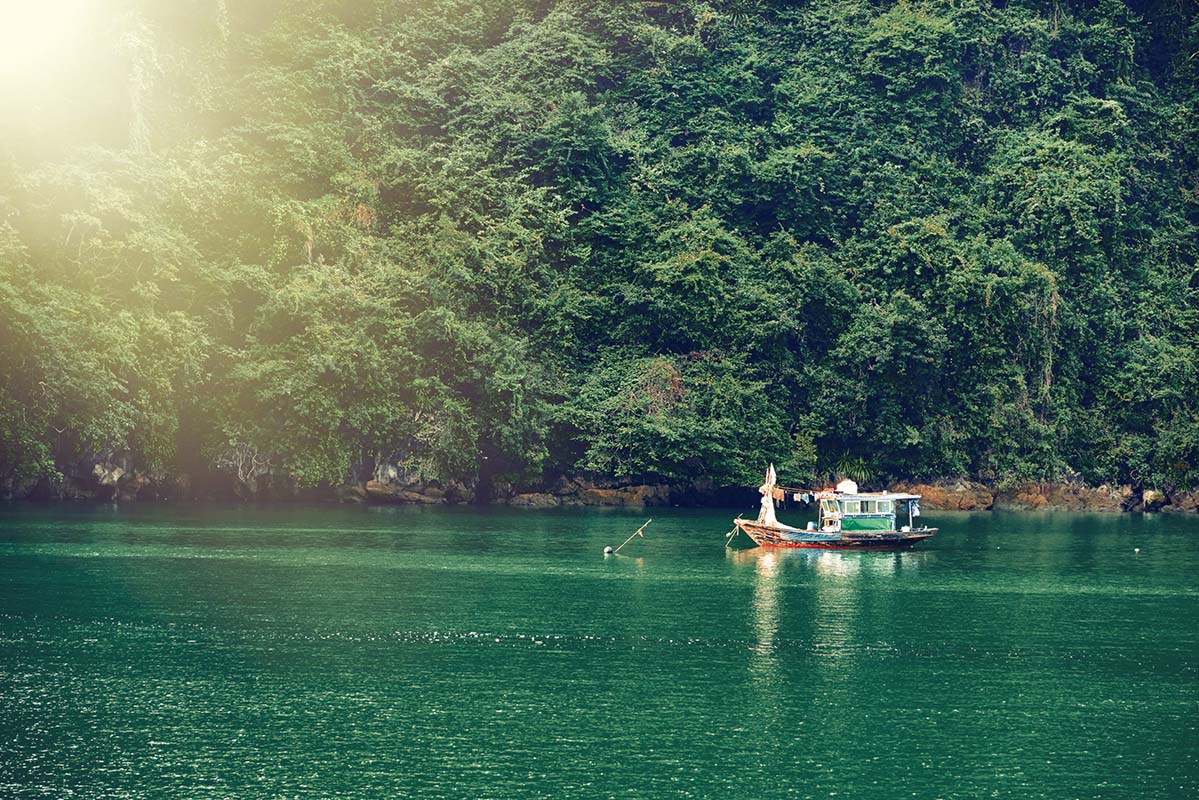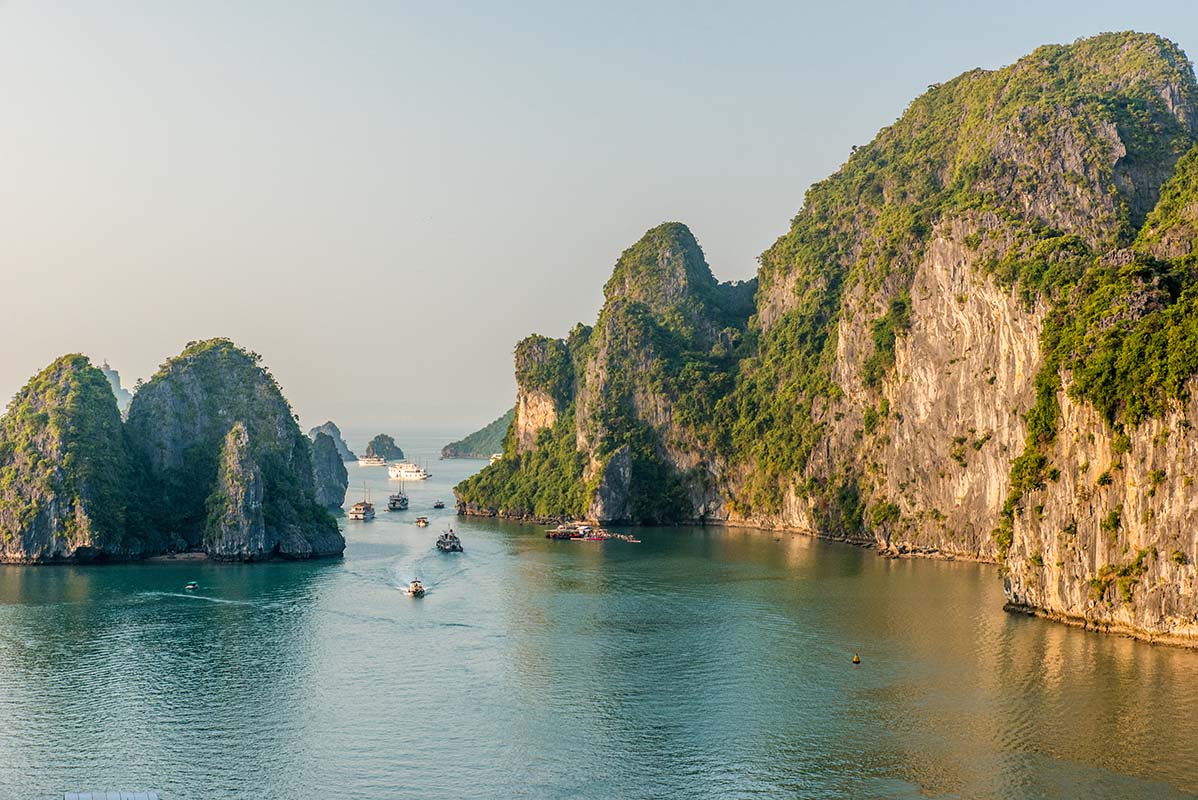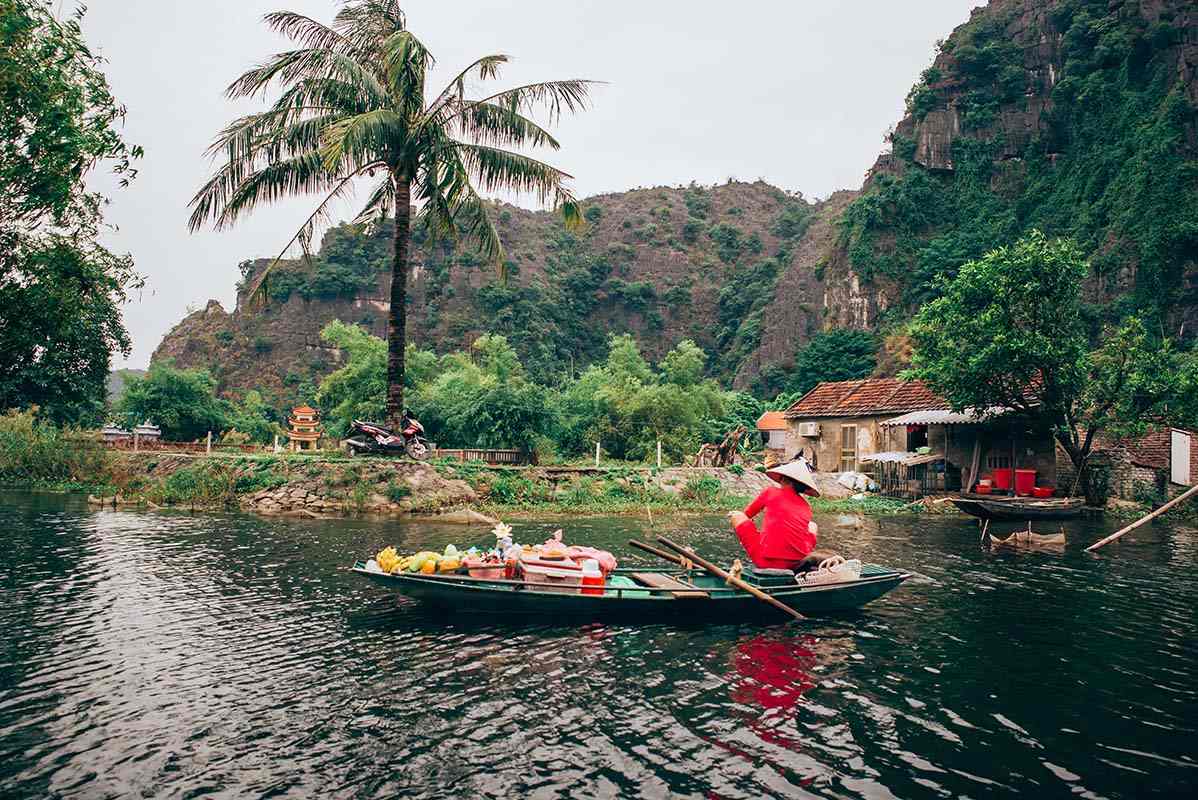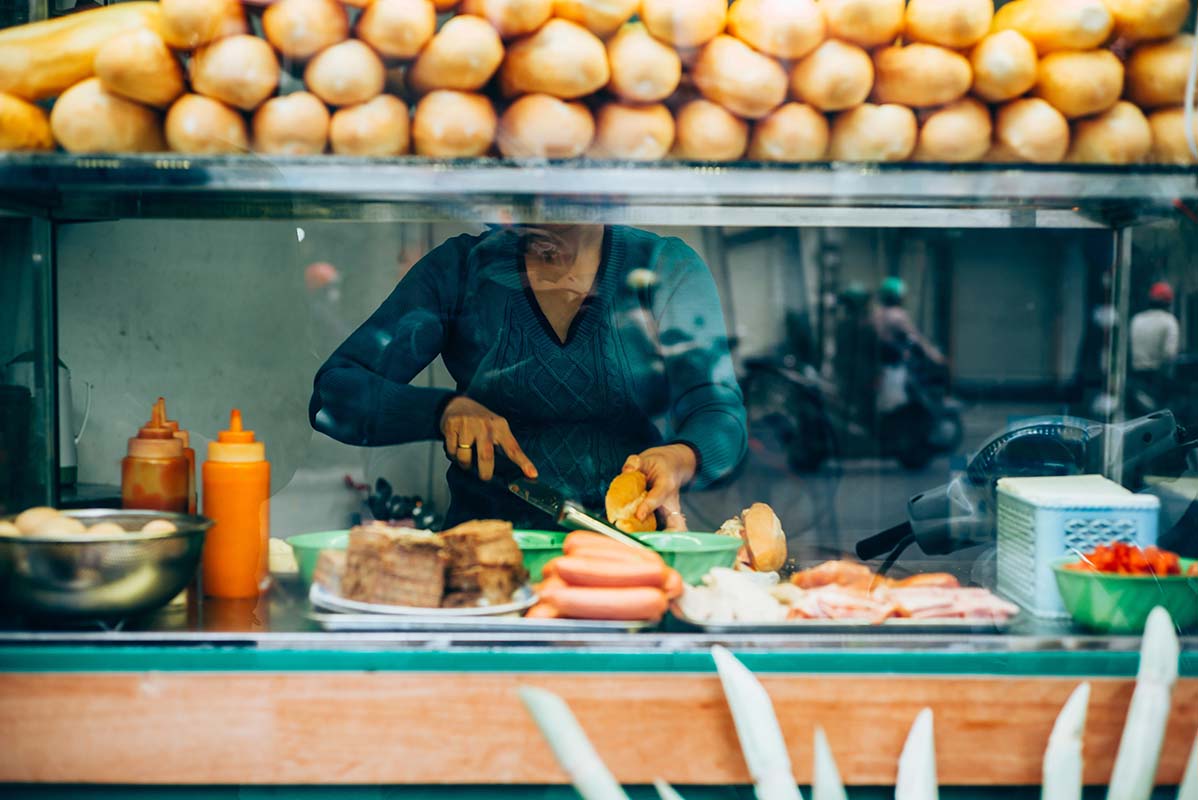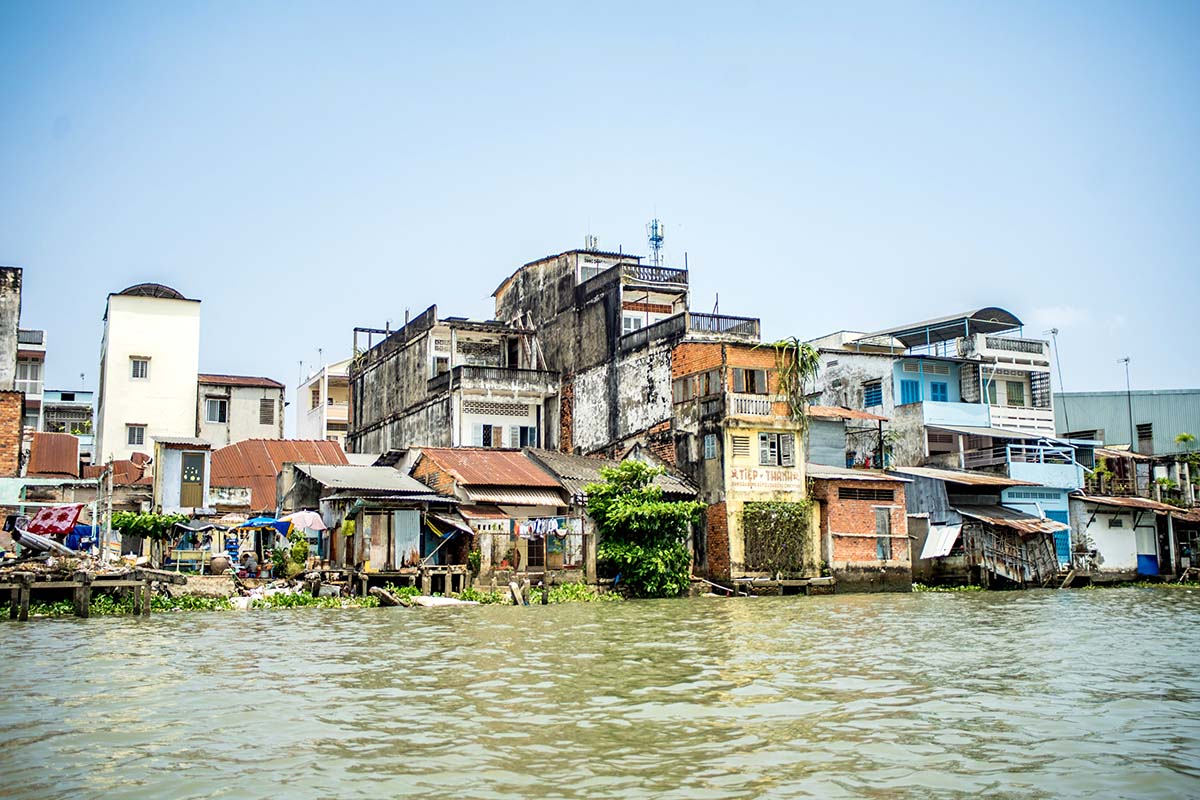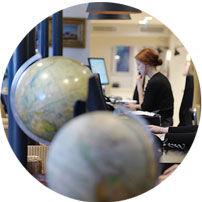 This 15-day tour enables you to cherry pick Indochina's best bits. Travel to Vietnam to explore lovely Hoi An, wander the temples and night market in charming Luang Prabang in Laos and explore the jungle temples of the ancient city of Angkor in Cambodia.
Route
Everything is 100% tailored to you
Today you'll depart for your overnight flight from London to Hoi An in Vietnam. It's an indirect flight via your choice of connecting cities in South East Asia. We will suggest the best routing and airline for your requirements.
Today you'll touch down in Vietnam and once you've cleared immigration and customs in the airport, you'll make your way to nearby Hoi An with a private transfer to your hotel. Depending on what time you arrive, enjoy some well-deserved leisure time to relax in Hoi An.
DAY 3
Hoi An Like A Local
Get to know the delightful city of Hoi An with a half day tour led by a local conservation expert. The historic core of Hoi An is one of the best preserved in Vietnam, with wooden-fronted Chinese shophouses and a charming waterfront that hums with activity day and night. You'll learn about the conservation efforts that are taking place across Hoi An and visit several centuries-old buildings to witness for yourself the impact they've made. The unique architecture of this ancient city reflects its rich heritage as a trading port. Also on the tour you'll visit Hoi An's famous Japanese covered bridge, the Communal Hall and several privately-run heritage photo galleries. The rest of the day is yours to enjoy wandering the back streets of this captivating destination.
Today we've arranged a half day tour to My Son. The journey will take you through scenic countryside characterised by rice paddies and scattered villages. You'll make a stop at a local market where piglets are traded and learn more about this custom. On arrival at My Son, you'll set off on foot to explore its red brick towers.They date from the 7th to the 13th centuries and are in varying states of repair.Returning to Hoi An, you'll visit a village known for casting sculptures in bronze. After a local-style lunch, we'll make our way back, arriving mid-afternoon. The rest of the day is yours to explore Hoi An some more.
Pho is one of the dishes most associated with Vietnamese cooking. A bowl of steaming pho, its rich broth flavoured with meat and vegetables, is the best way to start the day, though many westerners prefer to eat it at lunchtime. You'll visit Cua Dai market with a foodie guide to shop for ingredients and learn about what gives pho its delicious taste.From there, catch a boat along the Thu Bon River which will take you to your cookery class.There, a talented chef will help you prepare the broth. Begin by making the rice noodles and then mix beef bones with ginger, herbs and spices. Stir in wafer thin slices of beef, garnish with lime and chilli and then best of all, consume what you've made. Back in Hoi An, walk off your meal by wandering the historic centre.
Today you'll depart for neighbouring Laos. Enjoy a private transfer to the airport before your flight to Luang Prabang via Hanoi. On arrival, meet your driver, who will accompany you to your boutique hotel in the heart of this attractive city. Relax and unwind in the comfortable surroundings of your hotel before venturing out to explore the city by night. The famous night market is a popular destination for travellers and locals alike.
DAY 7
Under The Skin Of Luang Prabang
UNESCO-listed Luang Prabang is a perennial favourite with visitors but to get under the skin of the place you'll need an experienced local guide to show you its hidden gems. Begin at what was once the Royal Palace; it's now the National Museum with a diverse collection of historical artefacts and other exhibits. A short stroll away is Wat Mai, a Buddhist temple whose gold-covered bas relief is an incredible piece of craftsmanship. The gold façade of Wat Sensoukarahm is a breathtaking sight and we're sure you'll be equally impressed with Wat Xieng Thong, Luang Prabang's most revered temple. Its ornate carvings and colourful mosaics are a treat for the eyes.Later, you'll visit Wat Visoun, a must-see for its unusual watermelon-shape. A trip to the Traditional Arts & Ethnology Centre is a great opportunity to learn about the various ethnic groups in Laos. Finally, end the day at the top of Mount Phousi and enjoy fabulous views over Luang Prabang and the Mekong River.
Though Luang Prabang is captivating, no visit is complete without at least one foray into the surrounding countryside. Catch the ferry across the Mekong and connect with a waiting tuk-tuk which will take you up the western bank of this mighty river. Stop at Wat Chom Phet, an ancient temple and once the King's retreat. Moving on, you'll drop in at Wat Long Khoun. Its beautiful murals date from a similar time as Luang Prabang's Wat Xieng Thong. Following a dirt track, visit a a Khmu village where you'll meet local subsistence farmers who follow the same ways of life as their ancestors. From there, visit the Hmong village of Ban Pak Leung to catch a boat to Ban Chan, a pottery village. Locals use traditional techniques to create bowls that they fire in underground kilns. The rest of the day is yours to explore Luang Prabang.
Travel to the village of Xieng Lom this morning where you'll learn about elephant behaviour and handling. Afterwards, hop on a boat across the Nam Khan River to join the elephants. Your guide and a mahout will be on hand to introduce these magnificent and gentle creatures. Join in by feeding treats and helping with bathtime. There'll be a trek to the Huay Nok stream, surrounded by lush tropical forest, and on to Tad Kuang Song Waterfall. Take a dip in the waterfall's pool to cool down if you wish. This afternoon the mahout will teach you more about communicating with the elephants and as you get to know them you should be able to recognise their individual personalities. Enjoy some one-on-one time before escorting the elephants to their night time feeding spots where you'll bid them farewell.
DAY 10
Depart for Cambodia
Enjoy your last morning in Luang Prabang before checking out. This afternoon, you'll enjoy a private transfer to the airport and then catch a direct flight to the Cambodian city of Siem Reap, the gateway to Angkor. After completing immigration, you'll be taken to your hotel where you can settle in and freshen up.
DAY 11
Temples and Forest
This morning you'll begin exploring Angkor Archaeological Park, the remains of a sprawling and fascinating ancient city. With your expert guide you'll visit popular sites such as Ta Prohm, where the roots of giant kapok trees have wound so tightly around the stones of temples it's hard to see where nature ends and human construction begins. But also, there'll be a chance to get off the beaten track to hidden temples such as Ta Nei and Ta Keo, deep in the forest. After lunch back in Siem Reap, you'll head out again to see the impressive Angkor Thom - in the 12th century the world's largest city. Highlights include the Victory Gate, Death Gate, Terrace of the Leper King and, of course, the smiling faces of the Bayon. You'll also receive a blessing from the monks at Wat Tang Tok. Round off a wonderful day with sunset drinks aboard a boat on Angkor Thom's moat.
DAY 12
Tonle Sap's Floating Villages
The Tonle Sap is a peculiar geographical phenomenon. There's a clue to its dramatic seasonal water level variations in the stilt houses on its margins. Some of these tower 30ft above the ground. Others make their home on floating bamboo rafts. The Mekong River is the reason - as its water level rises in wet season, water is forced up to the lake, flooding what's almost dry at other times of the year. You'll explore this fascinating place and learn from the villagers and local fishermen what it's like to cope with such variations. This afternoon, back in Siem Reap, you'll enjoy a Khmer cookery class.
DAY 13
Sunrise and Sunset
Sunrise at Angkor Wat has become almost a ritual for visiting tourists. A sizeable crowd gathers each morning before dawn and the excitement is almost palpable as you wait for the sun to appear behind the lotus shaped towers of this iconic temple. Afterwards, you'll explore the complex with our knowledgeable guide, who'll point out its fabulous carvings and bas-reliefs and tell you something of the place's interesting history. Later, you'll head out into the countryside surrounding Angkor. Passing rice paddies and traditional villages, you will find yourself at a charming countryside villa. Relax and enjoy your surroundings with a sundowner while a chef prepares a delicious meal to mark your final day in Indochina.
Today, say goodbye to Indochina as you catch your connecting overnight flight from Siem Reap. You'll fly via a South East Asian or Gulf State hub of your choice; various airline options are available.
Your overnight flight touches down in London this morning.
A Rough Idea of Price
Dependent on season, accommodation and activities
The estimated cost for this trip is £3,625 to £4,840 per person. The final cost of the trip depends on the way we tailor it especially for you. The final cost varies according to several factors, which include the level of service, length of trip and advance booking time. The exact price will be provided on your personalised quote. The average price for this trip is £4,030 per person.
A few of the benefits of travelling with us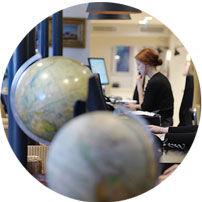 Get in touch
Our experts have the inside track on the destinations they sell and will tailor-make a holiday to your unique requirements.
Contact one of our Cambodia specialists