Itinerary Highlights
From the capital of Nairobi to the vast plains of the Masai Mara in a few days, this itinerary offers a view of Kenya's highlights


Included in your itinerary are private safaris that follow in the footsteps of Karen Blixen, Nairobi


Personalise your trip with a trendy dinner in Nairobi, heavenly escapes to Kenyan beaches, and a visit to Amboseli Park


You'll have access to our additional services, including our local Concierge


Contact one of our Kenya specialists + 44 (0) 20 3958 6120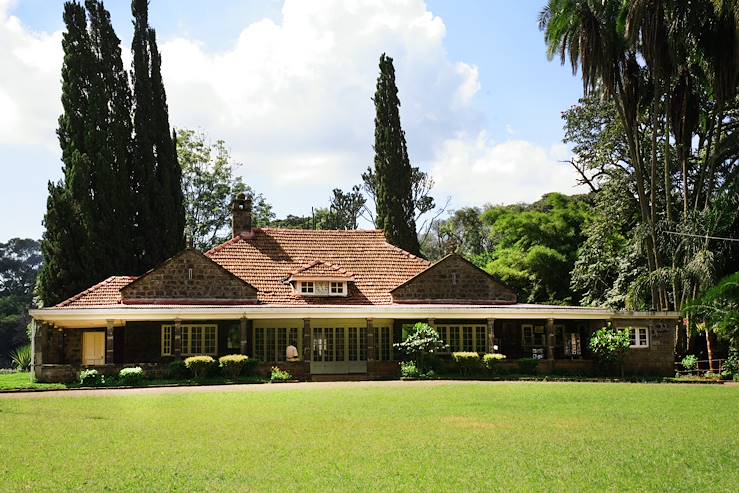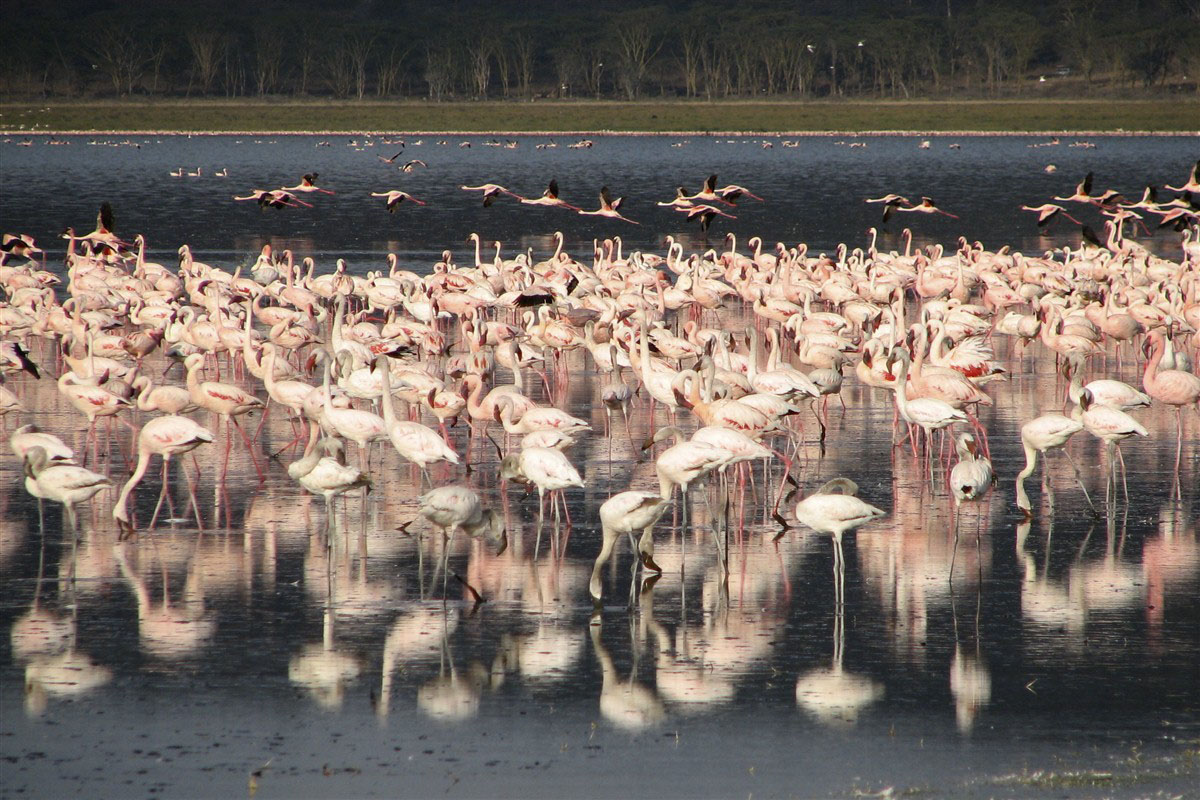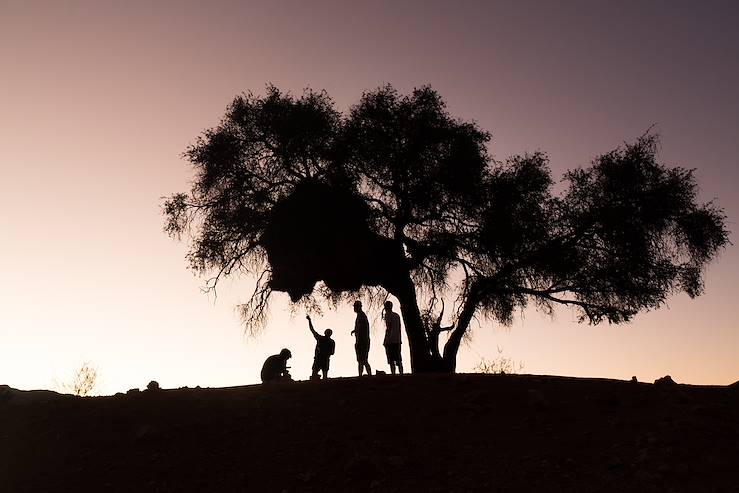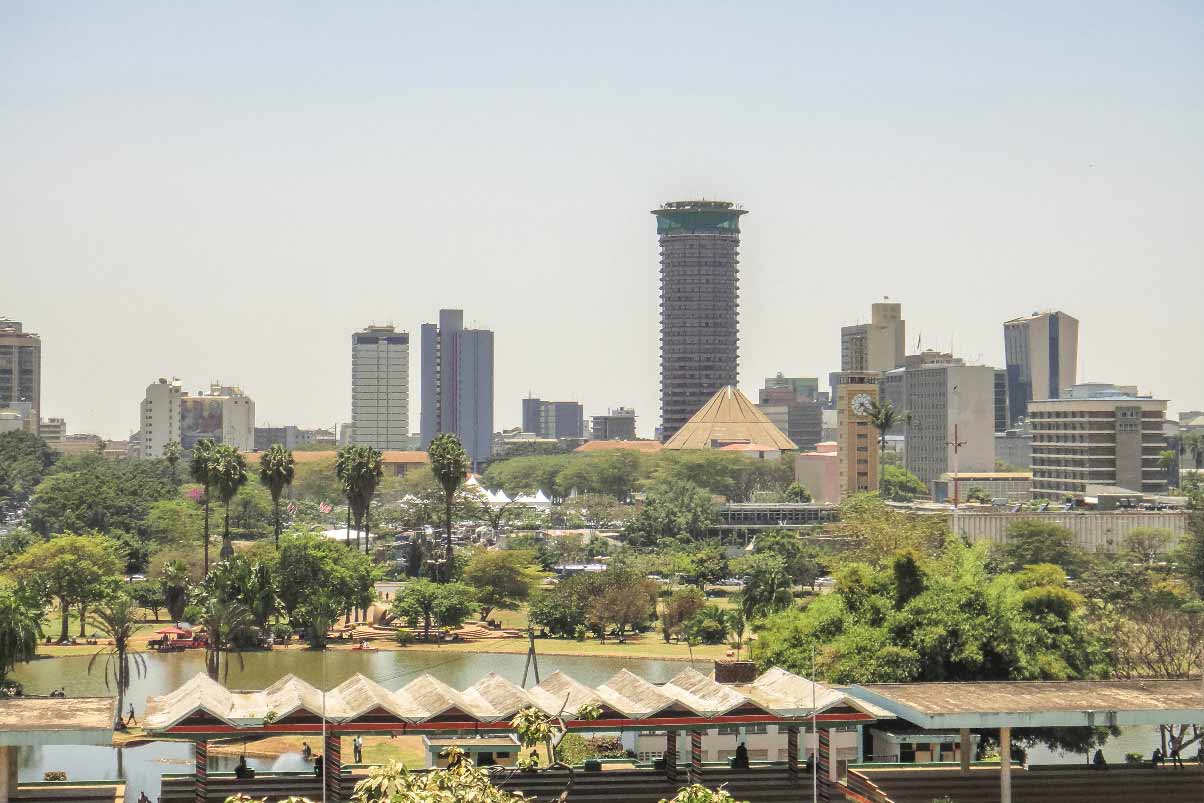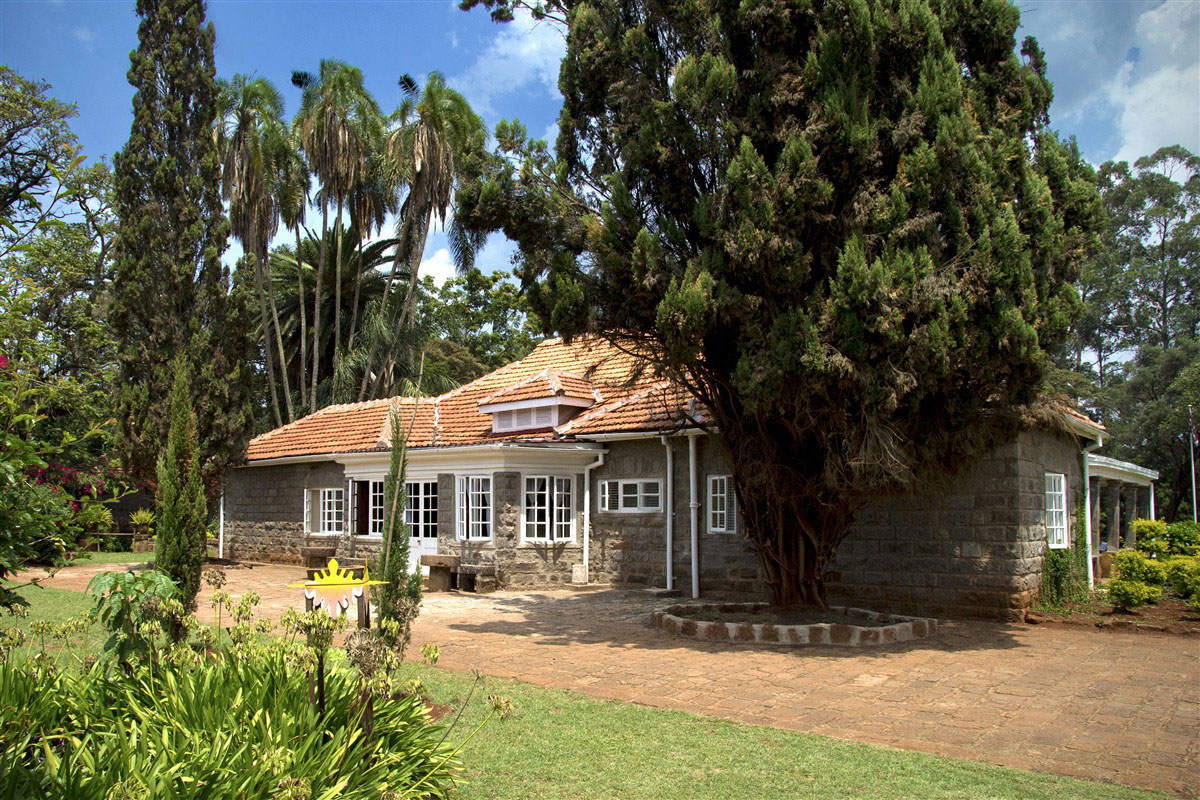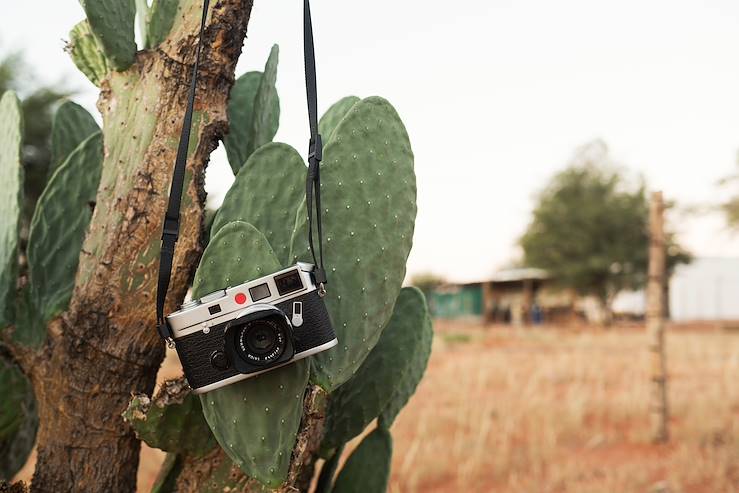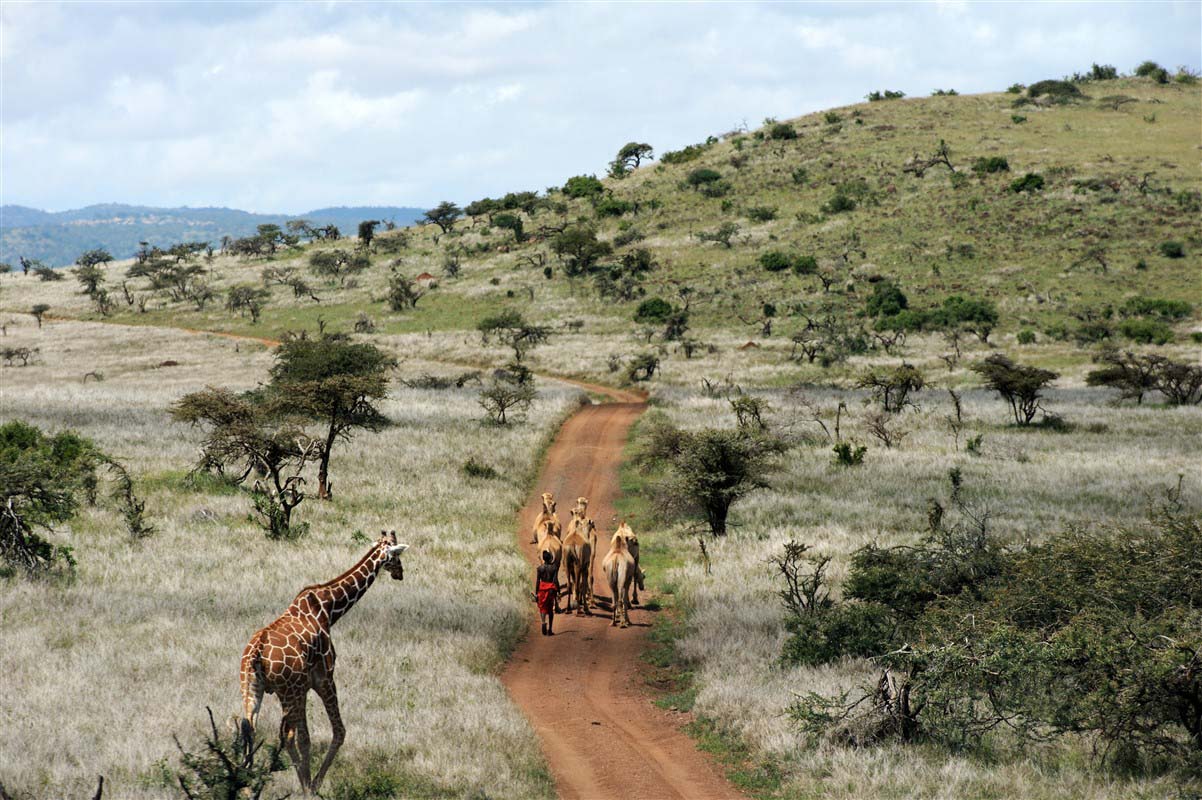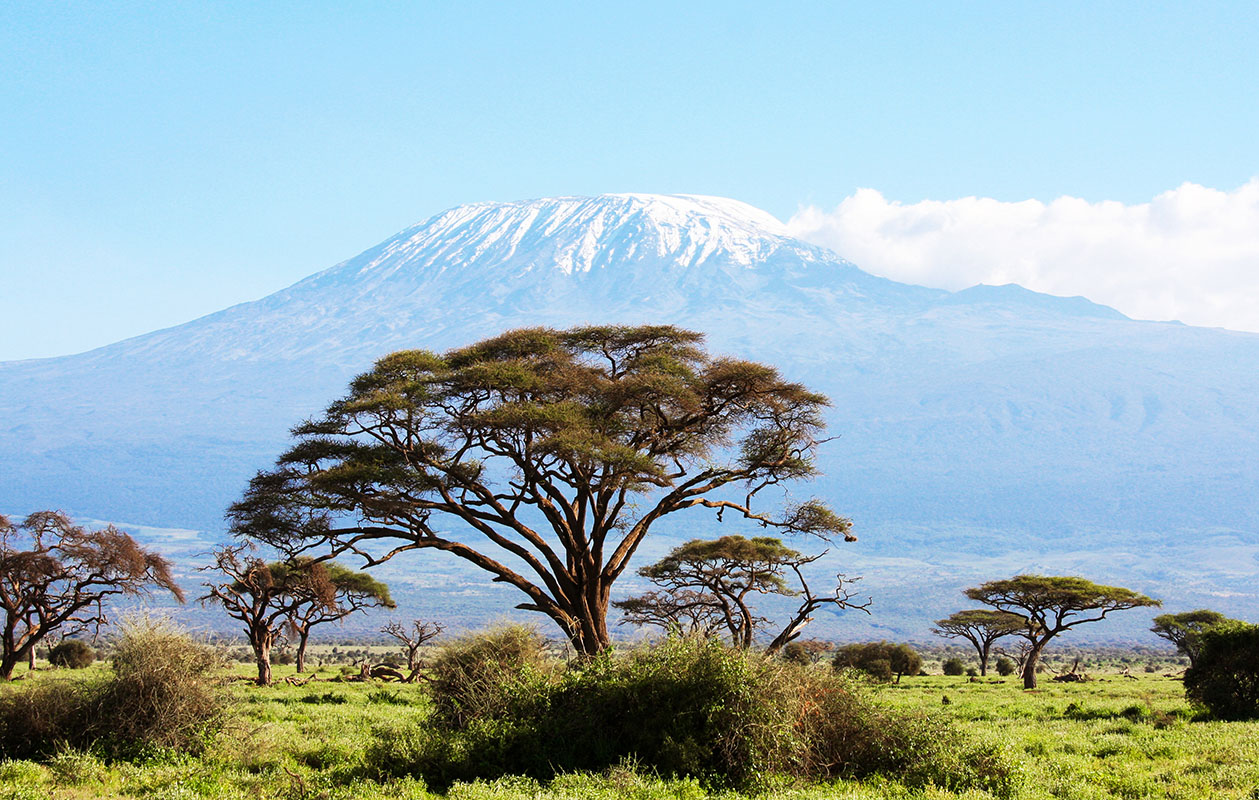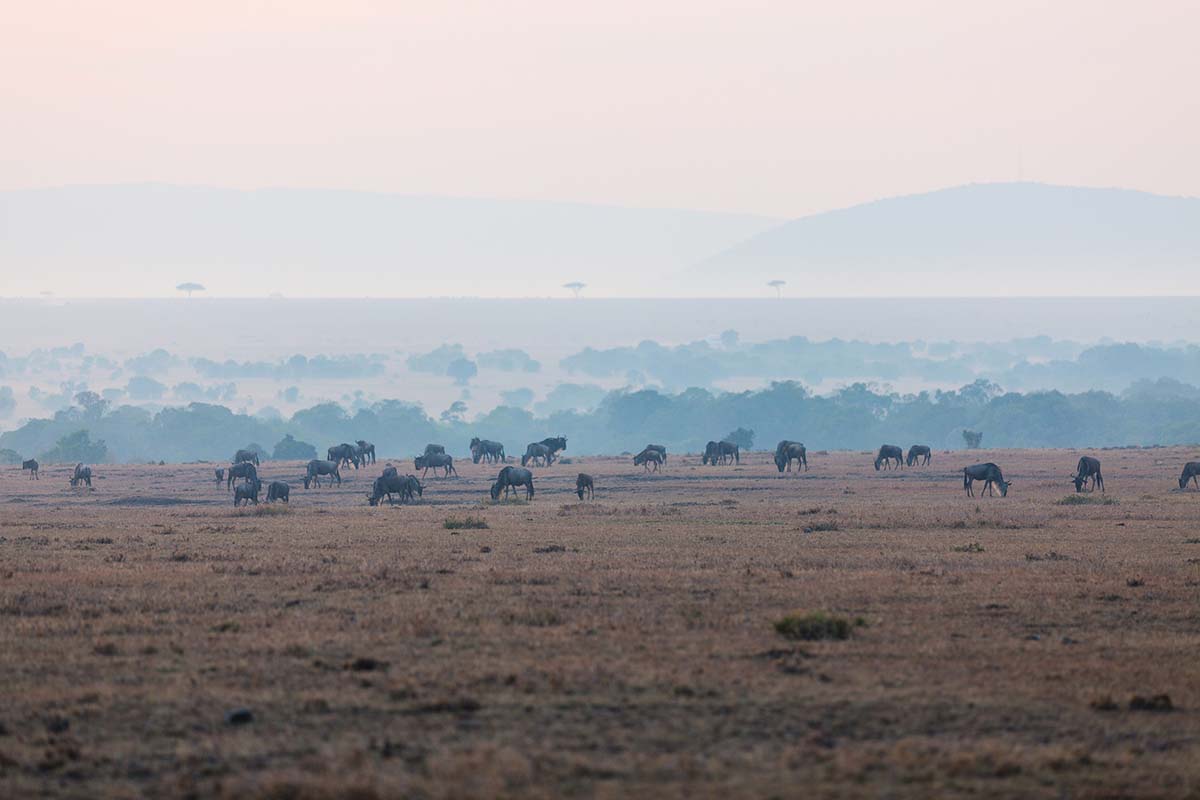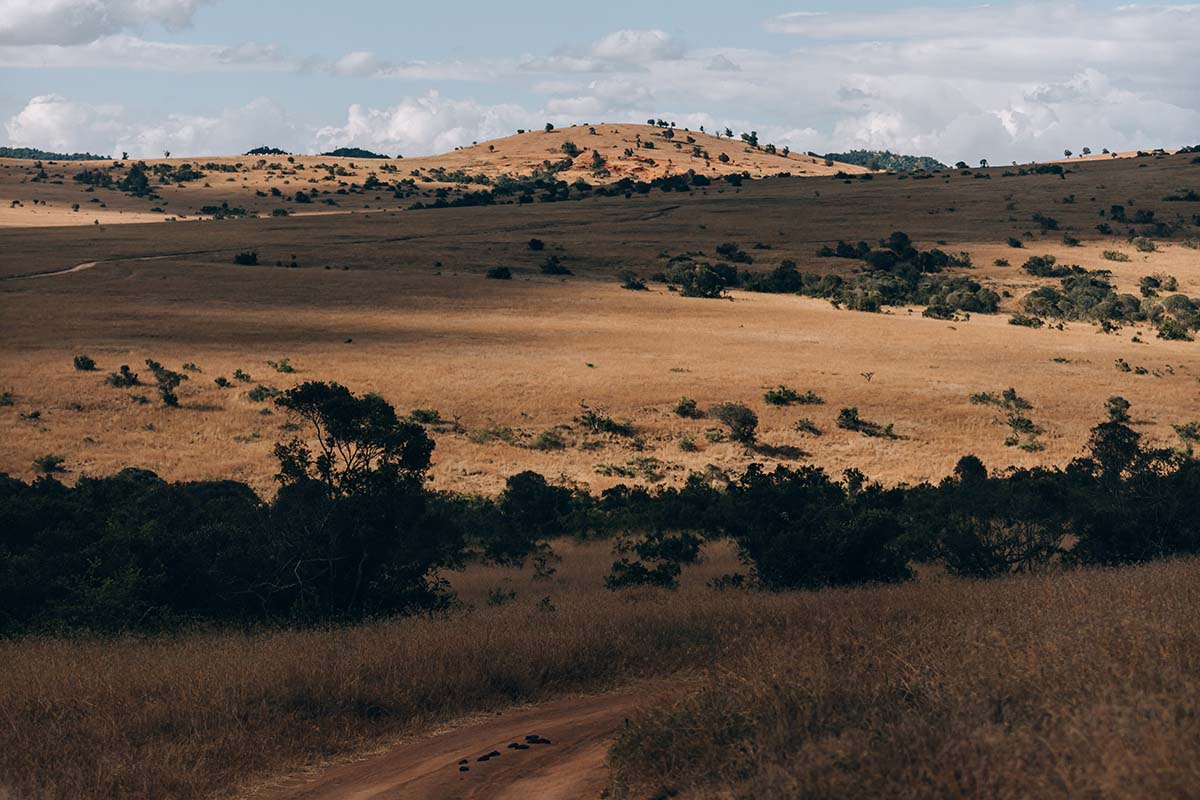 Kenya in a few days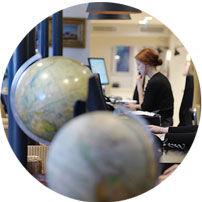 Enjoy the ultimate highlights of Kenya in just a few days. A private guide will introduce you to
Nairobi's must-sees
in one afternoon. Stop in
three different national parks
, including the wonderful Masai Mara where a multitude of varied landscapes, unique ecosystems and powerful experiences await. To kick off the trip, spend a little time in
Nairobi
, before reaching the wilderness of the rest of the country. Kenya's capital is definitely worth a visit; it is cosmopolitan, contemporary and dazzling, as well as retaining some of its authenticity of being rough and ready. It's also the adoptive city of
Karen Blixen
and the starting point of her sensational 'Out of Africa' adventures.
With a private guide
, walk
in the footsteps of this amazing woman to discover her Nairobi on a pilgrimage. By day, Nairobi is a melting pot of cultures. At night, it comes alive with the sound of benga, soukous and hip hop music. Your trip continues to Mount Kenya, at an altitude where the forest is dense and wildlife is abundant and flourishing. In the forest, get up close and personal with bongos and giant forest hogs. Lake Nakuru is less well-known, but a sight to behold with its huge gatherings of hundreds of thousands of flamingos. Soak up one of East Africa's top sights. This awe-inspiring beauty will become a treasured memory for years to come. Finally, the Masai Mara, famous for its winter migrations of wildebeest and zebras. It's an incredible spectacle to witness; however, even on an ordinary day, the savannah is full of life and offers magical experiences. Watching animals with rangers, on foot or by car, is an powerful experience, and seeing wildlife in their natural habitat is just as moving as you'd imagine.




Your trip
A car waits for you at the foot of the bridge. Go through customs and other formalities with one of our team on the ground. Then your journey begins. What better way to start than in a private 4x4 vehicle, driven by an English-speaking Kenyan guide. This is true luxury, privacy and flexibility. For accommodation: Soak up urban energy in Nairobi and the natural buzz of the wild open spaces. Whether it's a cabin overlooking the bush in Mount Kenya; a stunning lodge overlooking Lake Nakuru; or a classic canvas tent camp in the Masai Mara, the accommodation at each stage has everything you need to relax, recover from the tiredness of the day and prepare for the next adventure. Unforgettable experiences are included in your itinerary - Private safaris from start to finish and also historical reminders, including Karen Blixen's home, and perspectives on present-day Kenya, including a visit to a women's craft workshop in Nairobi. If, along the way, there's a slight setback or you have a last-minute request, just contact our local Concierge service. They will be happy to share their helpful and reliable local knowledge.
Route
Everything is 100% tailored to you
You'll have a warm welcome and assistance with customs formalities at Nairobi airport, followed by a private transfer to your hotel. You arrive early, so we've made sure your hotel room is already available. Enjoy an overnight stay in a large hotel in the residential area of Parklands. The architecture of this iconic address reveals the charm of the colonial era, while the sweet-smelling garden is full of life. The colonial-style is complimented with contemporary touches and facilities for total comfort. There's a swimming pool, fitness room, sauna and beauty salon. You have just touched down from a long-haul flight, and you will soon be in the middle of the African bush; so, enjoy a relaxing massage, a few strides on the treadmill, a refreshing dip or a manicure.

Included in the itinerary - In the morning, explore Nairobi's three main areas of interest. First, revive the memory of Baroness von Blixen by visiting her old house which is now a museum, in the neighbourhood that today bears her name. Leave with an insight into the fascinating world of this pioneering woman, made famous by her autobiographical novel which was adapted into the must-see film 'Out of Africa'. Then, make your way to the Giraffe Centre, which is dedicated to protecting Rothschild's giraffes in the heart of a sanctuary for nature and tranquillity. An opportunity to literally come face-to-face with these gentle giants. A detour at a Kazuri bead workshop concludes this half-day tour. The workshop employs nearly 300 Kenyan women. They make the stylish hand-made clay beads that you'll find in all the big stores when you return home. Enjoy lunch in the shade in the pleasant garden of Tamambo, a restaurant next to Karen Blixen's museum house.
DAY 2
NAIROBI - MOUNT KENYA
In the morning, after a hearty breakfast to set you up for the day, your driver and private guide will pick you up from the hotel. Jump into your 4x4 and set off on a journey of about four hours through fabulous highlands. A real land of plenty, the areas leading to the highest point of the country are among the most fertile on the continent. On a clear day, you can see Mount Kenya - known as Kirinyaga - and its snow-capped summit, which overlooks the valleys of small farming villages from its summit at over 17,000ft above sea level. These are landscapes that you won't be able to forget in a hurry. Overnight stay on the mountainous volcano, standing a little over 6,500ft. The lodge is built on stilts for spectacular views over the forest. With their wooden partitions and kikuyu crafts, the rooms have a strong character. The restaurant serves international cuisine with an East African accent. From the windows, galleries and terrace, marvel at the animals as they come to drink side by side at the watering hole slightly below the lodge. Elephants are often thirsty so keep your eyes peeled. The special thing about this place is the peace and quiet. Here, there are no 4x4s clustered around the same animal. You're wonderfully alone. As you sit back and relax, inquisitive animals come closer to you at their own leisure: it's a truly unforgettable experience.
DAY 3
MOUNT KENYA - LAKE NAKURU
Leave the mountainous landscapes and forests behind and head to the country's mid-west region to explore its lakes. The road leading to the Great Rift Valley winds through green agricultural landscapes. Herds closely guarded by their Maasai owners can be spotted across the land. Arrive at Lake Nakuru National Park after 220 miles and almost five hours of driving. Lake Nakuru is a jewel of Africa's Great Rift Valley and a flamingo paradise. The national park was created around this lake to provide maximum protection for the recently reintroduced black rhinoceros. Many animals can be found around Lake Nakuru: zebras, baboons, ostriches, jackals and even Rotchschild's giraffes. Overnight stay in a beautiful hybrid hotel halfway between a lodge, camp and hotel perched on a cliff overlooking the lake. A special experience due to its concept and pleasant decor, which combines traditional African furniture and European influences. The days pass peacefully between day and night 4x4 safaris (of course), but also yoga sessions in the early morning, lengths in the outdoor swimming pool, workouts in the gym, relaxing massages, aperitifs in the outdoor lounge; all before settling down in your tent for a tranquil night under the stars. There are ten tents in total and each one is spacious and comfortable, with the added bonus of a wide balcony overlooking the lake.
DAY 4
LAKE NAKURU - MASAI MARA
The journey is around 150 miles, taking six to seven hours. Make your way south through a few villages that allow you to experience the daily lives of Kenyans. On your way, pass large tea plantations, lakes, rocky highlands and vast farmlands. After Narok, the rugged and green landscapes gradually disappear to make way for the bush of the Mara, which ends in Tanzania's Serengeti around 310 miles below. The light becomes brighter, the heat intensifies: you have entered the region that has made the Maasai people known to the world. The Mara River forms the natural border with Tanzania. which is crossed by numerous animals every year during the Great Migration when these frantic creatures throw themselves into the teeming floods of hungry crocodiles and along banks frequented by hunting lions. Their one aim is to reach the great grass plains of Tanzania's Serengeti at any cost. The spectacle is one of harrowing beauty and violence. Two-night stay in an elegant camp with luxurious canvas tents, decorated in brick and white tones. True to the typical African style, they open onto the savannah for true bonding with the animal world. It's the perfect base for viewing the Great Migration of wildebeest and zebras in late summer. A swimming pool helps guests to cool down during the hot hours of the day.
The Mara, still inhabited by the Maasai people, is no ordinary park. With the contrast of immense plains and hills, the typical landscape of the region is a plain dotted with acacia trees and bush, offering fabulous landscapes as far as the eye can see, especially at sunset. These open savannahs offer endless spaces for herbivores to graze. All the large African mammals can be found here, particularly during the Great Migration, a legendary natural movement that moves millions of wildebeest, zebras and other antelopes from the Serengeti to the Masai Mara and vice versa. This unique event is the opportunity to see the rolling landscape filled with animals, including an impressive number of big cats. Gazelles, hartebeest, damaliscus and elk also freely graze here, which is ideal for their predators: all wild animals quickly learn that nature is cruel to those which don't run fast enough. Hyenas, jackals, vultures and marabouts then make light work of the remains. Elephants' majestic size commands respect, while the hardiness of warthogs also keeps them safe from predators. The park is not just a wildlife display, it is a complete ecosystem that's alive, abundant and breathtaking. You'll have an incredible view from your open 4x4.
DAY 6
MASAI MARA - NAIROBI - RETURN FLIGHT
It's time to travel to Nairobi. It's a seven-hour drive to Kenya's capital. The second half of the drive is pretty and interesting, as the road leads through larger towns and villages, allowing curious visitors to get a glimpse into the daily lives of Kenyans. The landscapes gradually become steep and green. Then, enter the country's capital. Welcoming you with its usual hustle and bustle, Nairobi is a city that reflects Kenya's tremendous economic dynamism. Your night flight takes off late. Spend the evening beforehand in a comfortable hotel room specially reserved for you at the international airport. From the hotel rooftop, watch the planes landing on the airstrip. Overnight flight, arriving the next day.
A la carte
DINNER AT THE ALCHEMIST IN NAIROBI
On the evening of your arrival, your driver will take you to the trendiest place in Nairobi: The Alchemist. Upscale craft shops, terraces, decorative workshops, enjoy dinner surrounded by the capital's connected youth. The hours go by and the DJ's catchy tunes lead you to the dance floor. Don't make it a late one, a big and beautiful adventure awaits you the following day.

Optional add-on




MOUNT KILIMANJARO: A POST CARD FROM KENYA
You could spend weeks travelling Kenya from north to south, east to west without seeing the whole of this diverse country, but this trip has the highlights. If you have more time, however, we recommend spending two days in Amboseli Park. In this vast flat area north of Kilimanjaro – located in Tanzania – five swamp areas are home to countless animals on their outskirts and in the savannah. Stay in pretty accommodation in the bush, facing the snow-covered summit of Kilimanjaro, and soak up the magical views.

Optional - Three days, two nights




THE SOUTH BEACHES
At the end of your trip, you can decide to relax on the south coast of the country, just below Mombasa, a good alternative to popular Lamu Island. A stretch of pristine sand, fringed with palm trees, lines the warm, turquoise waters of the Indian Ocean. Your secret hideaway is a family home on the water that has been converted into a luxury hotel nestled on a long private stretch of beach. It's the ultimate spot for undisturbed peace and quiet during the last few days of your getaway.

Optional - Three days, two nights
A Rough Idea of Price
Dependent on season, accommodation and activities
The estimated cost for this trip starts from £4,015 to £5,775 per person. The final cost of the trip depends on the way we tailor it especially for you. The final cost will vary depending on several factors, including the level of service, length of trip and advance booking time. The exact price will be provided on your personalised quote. The average starting price for this trip is £4,620 per person.
International flight to Nairobi with a scheduled airline
Airline taxes and fuel surcharge
Private airport/hotel transfers (return)
Four-day hire of a private 4x4 with a private guide and driver
Overnight stay in Nairobi in a double room with breakfast included
Overnight stay at Mount Kenya in a double room, full board
Overnight stay at Lake Nakuru in a double room, full board
Two-night stay in the Masai Mara in a double tent, full board
Afternoon at Nairobi airport on your return, double suite
Half-day tour of Nairobi in the footsteps of Karen Blixen with a private guide, followed by lunch at the restaurant next to the museum house
Admission to the reserves
Tip for your ranger-driver during your safaris
Our local Concierge service
A few of the benefits of travelling with us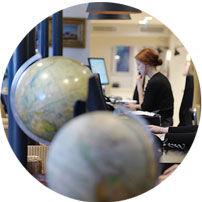 Get in touch
Our experts have the inside track on the destinations they sell and will tailor-make a holiday to your unique requirements.
Contact one of our Kenya specialists