Itinerary Highlights
Trek through Bwindi Impenetrable Forest National Park in search of mountain gorillas and spend time observing them
Take wildlife and nature walks through Bwindi with an expert guide who can teach you about local flora and fauna
Swap jungle for bush and head towards the Masai Mara for 4x4 game drives and walking safaris with expert guides
Contact one of our Kenya specialists + 44 (0) 20 3958 6120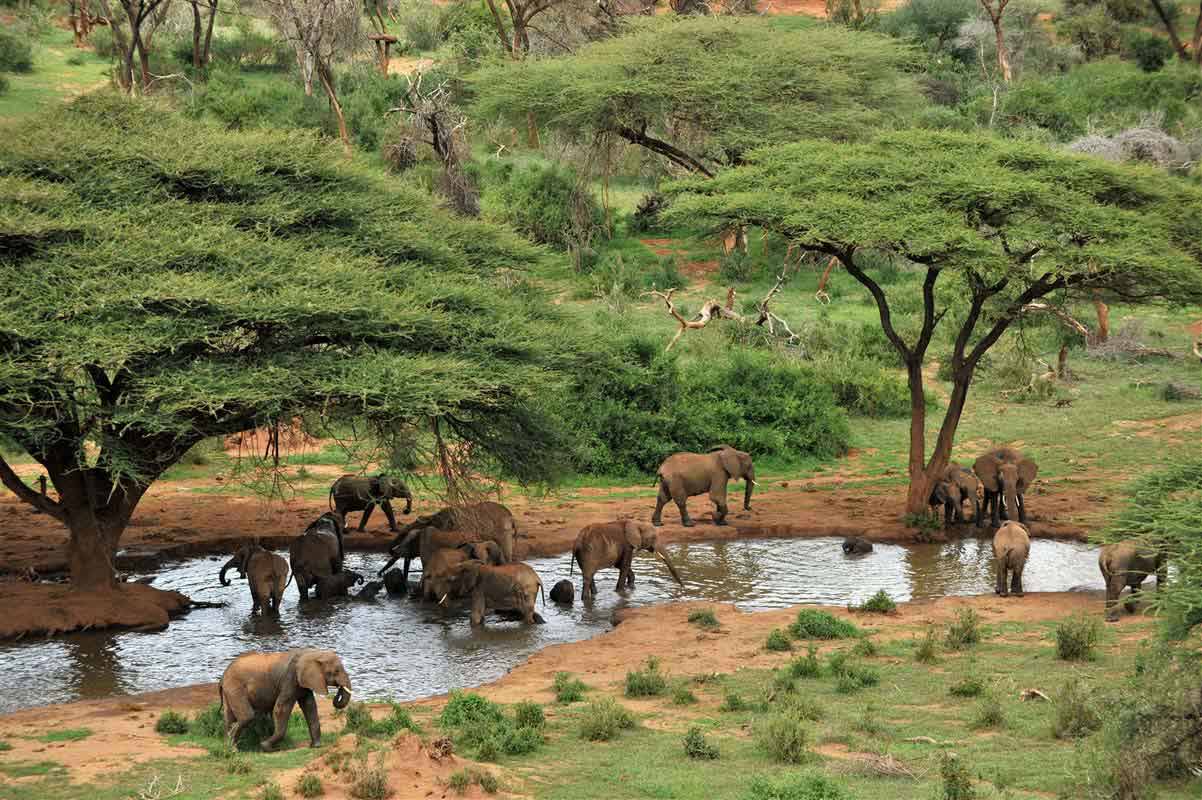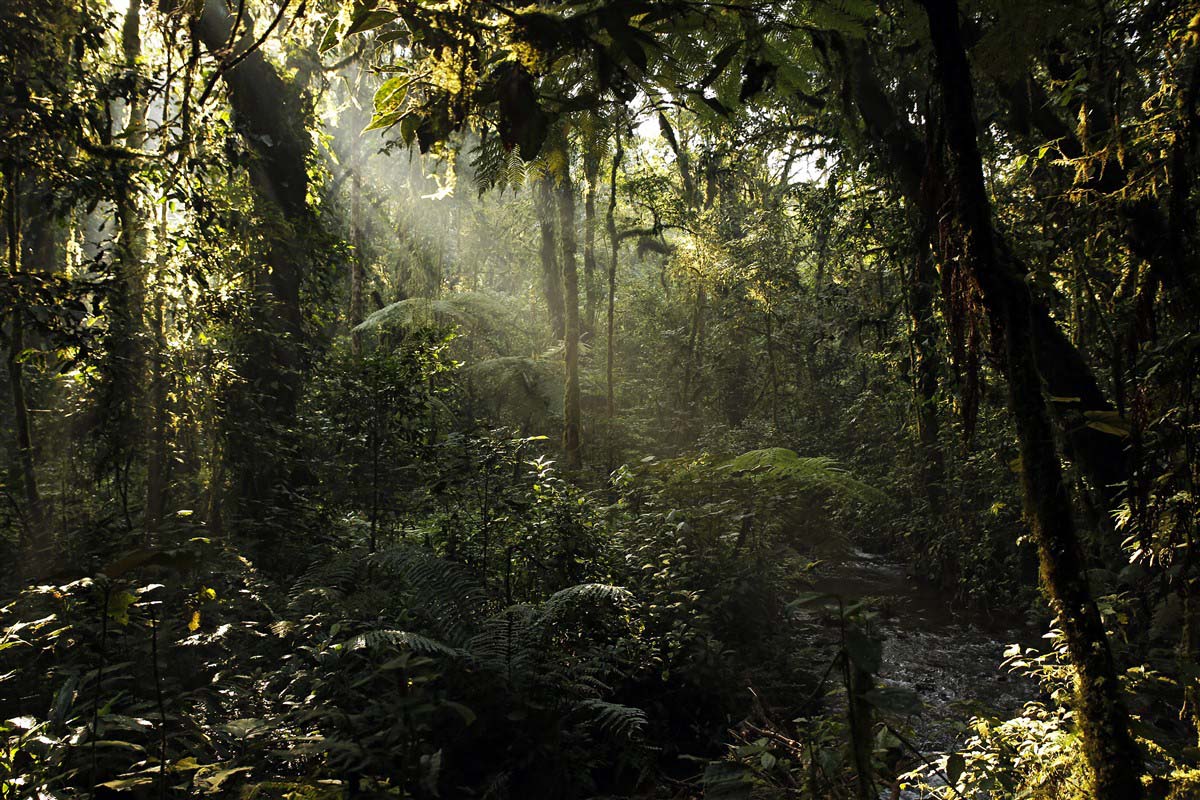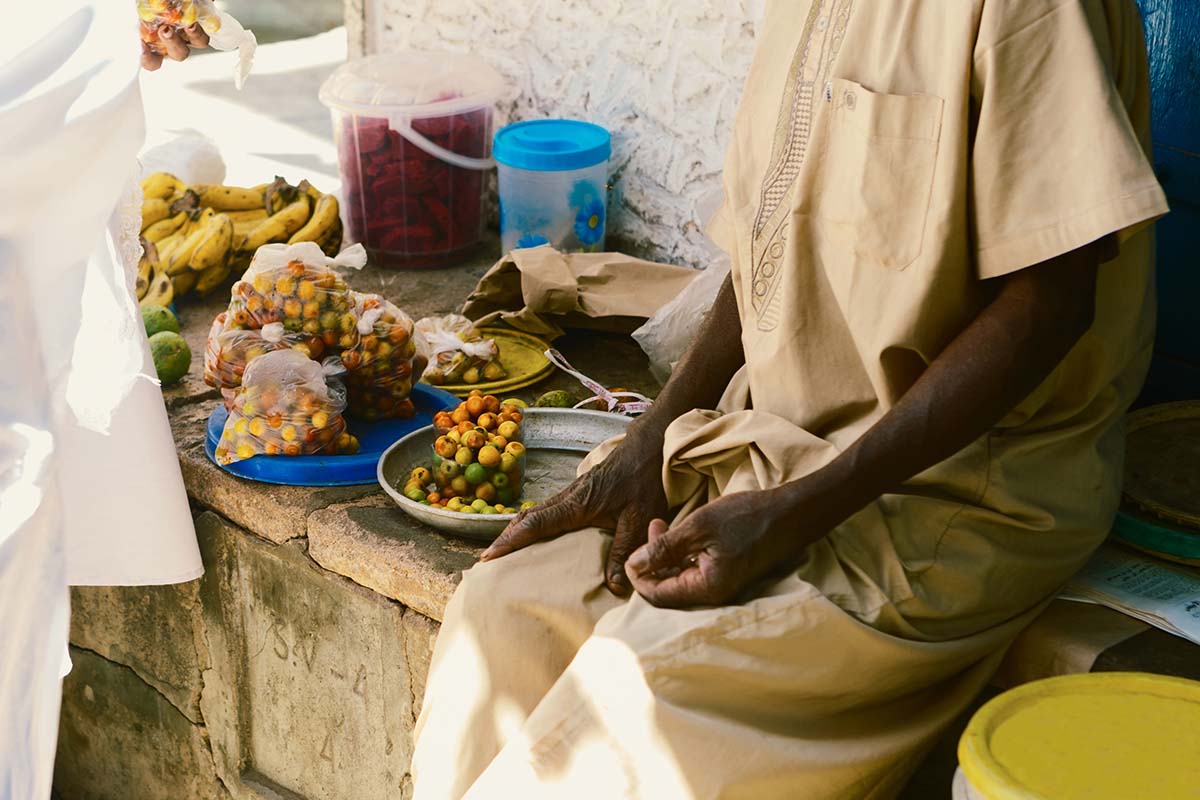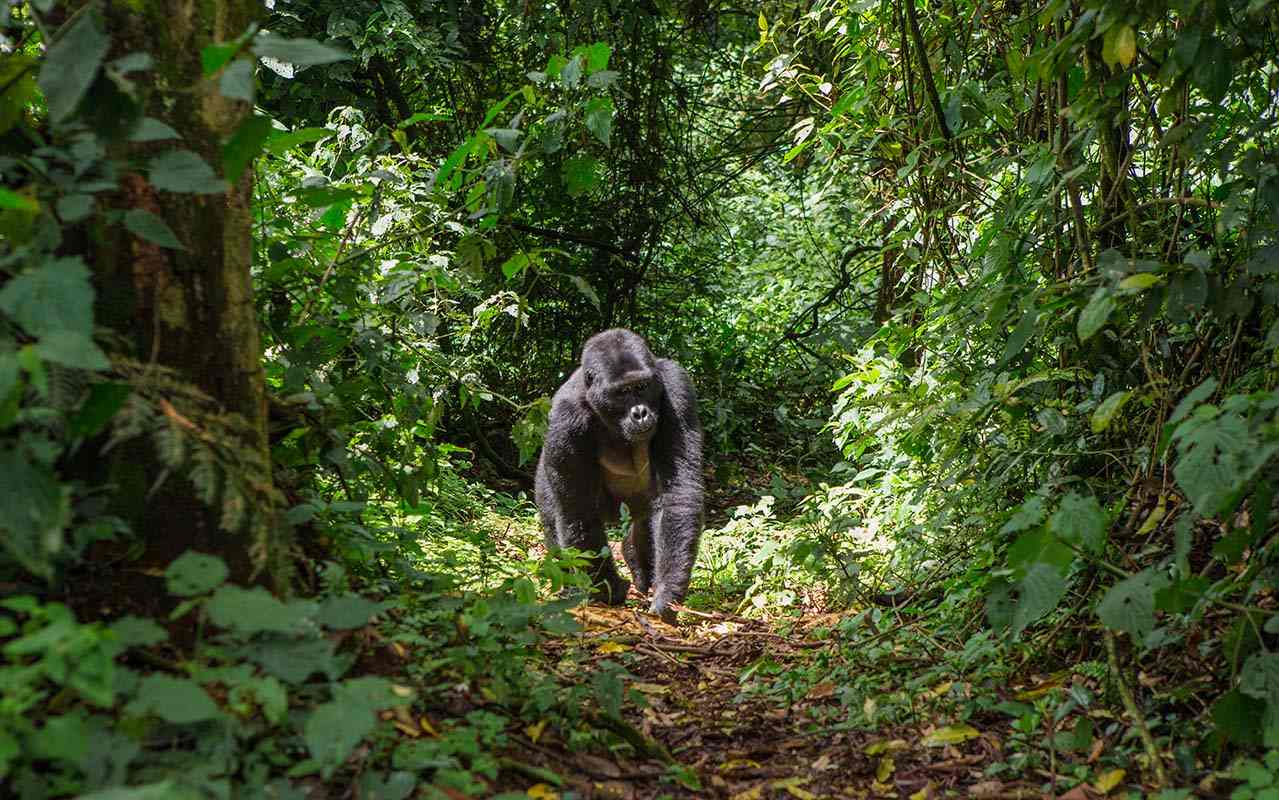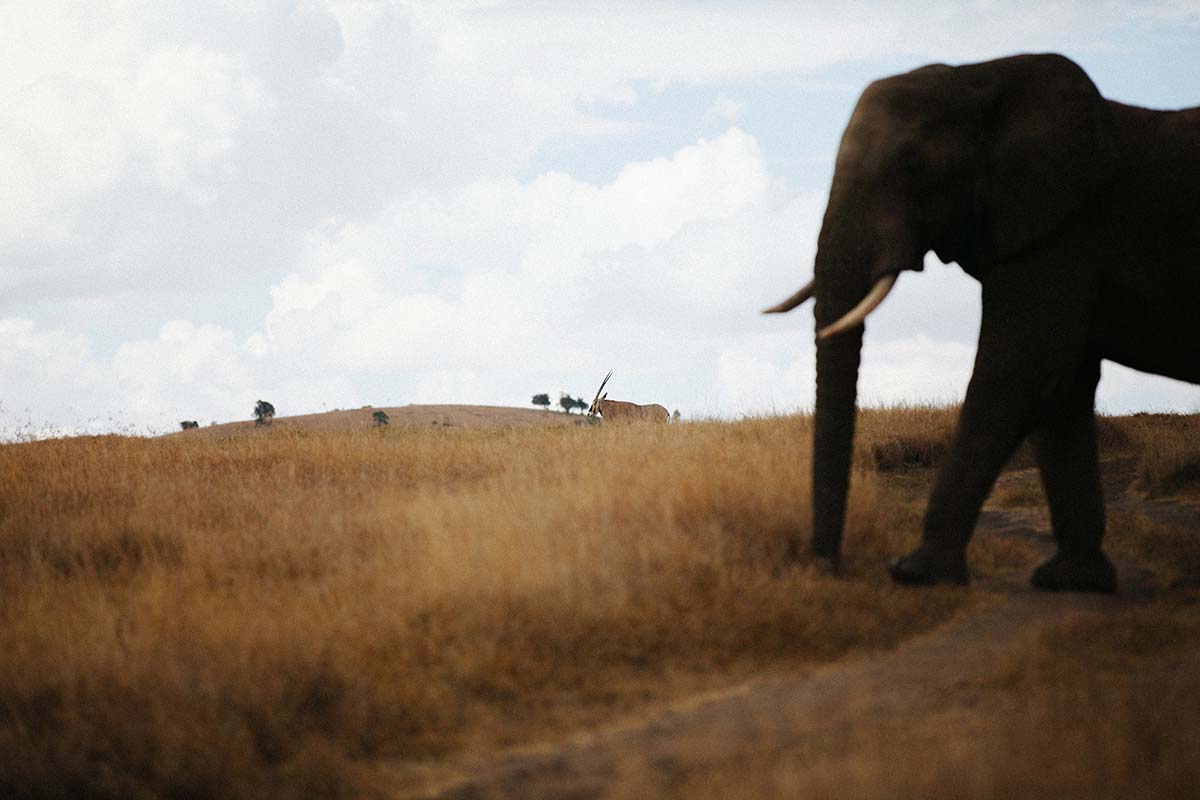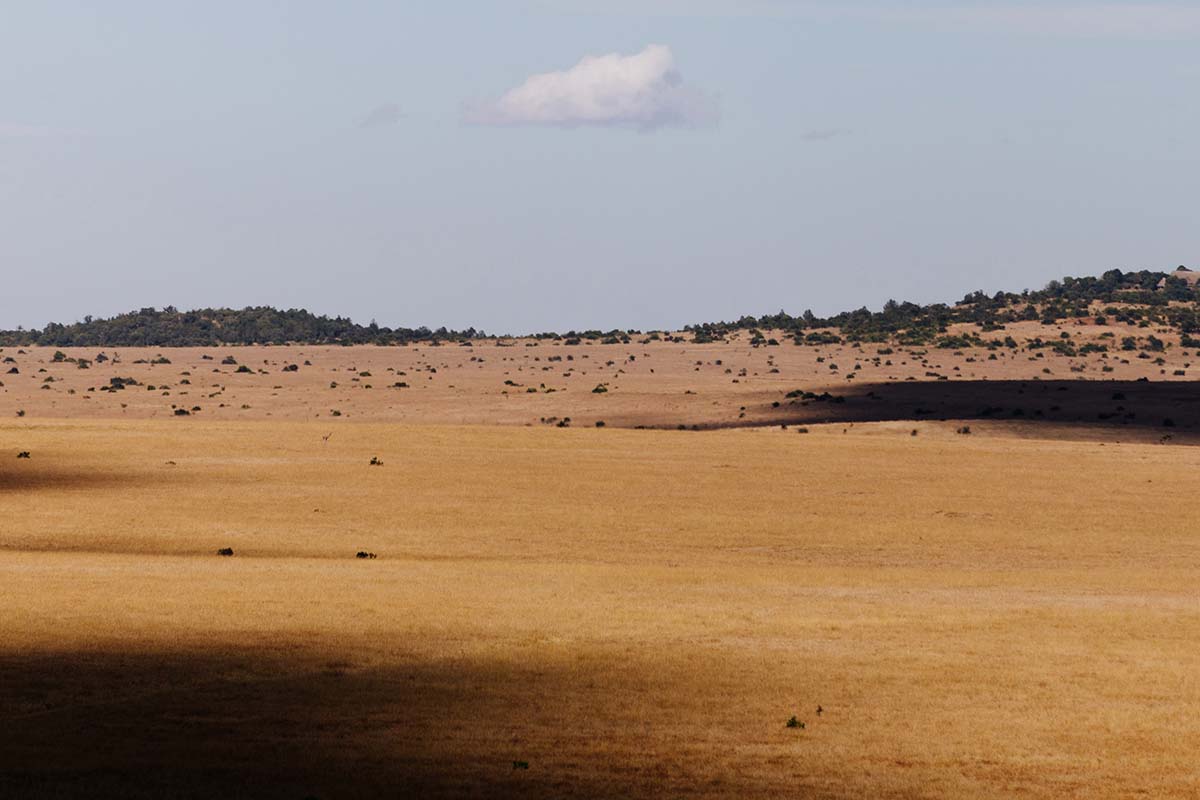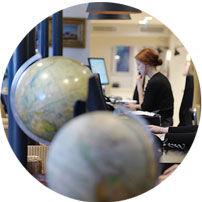 Explore the Bwindi Impenetrable Forest and the open savannahs of the Masai Mara on this 11-day Uganda gorilla trekking & Kenya safari combo itinerary, spending time observing our close cousins - mountain gorillas - and East Africa's extraordinary plains game.
Route
Everything is 100% tailored to you
DAY 1
Fly to Entebbe, Uganda
Your Uganda gorilla trekking and Kenya safari combo itinerary starts with an evening flight to Entebbe in Uganda with a quick connection in Nairobi. The flights takes around 12 hours in total, so you'll be flying overnight and arriving the following morning.
On arrival into Entebbe airport in Uganda this morning, you'll be met by your driver and transferred to your city centre hotel. This small city on the shores of the huge Lake Victoria - Africa's biggest lake - is yours to explore as you wish for the rest of the day, and we highly recommend you take a walk in the Botanic Gardens before getting an early night to prepare for your adventure-filled day tomorrow.
It's time to leave the city and head towards the forest today, so you will be transferred from your hotel back to the airport for a short domestic flight to Kihihi Airstrip. The flight takes just over an hour and then there's a 90-minute transfer to your lodge where you'll be staying for the next three nights. Located at the edge of the Bwindi Impenetrable Forest, your luxury lodge is an excellent base for your gorilla tracking expedition, but you'll find an array of other activities here too. This afternoon, after dropping your bags and freshening up, you'll be able to head out to a small nearby community to spend some time with the locals.
Come evening, head back to your luxury hillside bungalow to enjoy some dinner and relax on your terrace looking out over the verdant landscapes of the forest before you have an early night, ready for tomorrow's gorilla tracking.
DAY 4
Gorilla Tracking in Bwindi Impenetrable National Park
Despite the very early start, today will be, without a doubt, a highlight of your Uganda gorilla trekking and Kenya safari combo itinerary as you head into the Bwindi Impenetrable National Park. This park - part of the larger Bwindi Impenetrable Forest - is one of the only places in the world to see critically endangered mountain gorillas, so you'll be spending anywhere between a couple of hours and a full day trekking through thick jungle to find them. Along the way, you'll observe an incredible diversity of flora and fauna, including 120 species of mammal and over 340 different species of bird. The trek across these forested slopes is difficult, especially as just don't know where the gorillas will be, but the reward when you do find them makes it more than worth it, and you'll find your time with these magnificent primates flies by as you observe their interaction with one another.
Once you have finished watching our wild relatives (we share around 97.7% of our DNA with these majestic creatures) you'll trek back to your lodge to peel off your hiking boots and tuck into a well-deserved dinner.
DAY 5
Nature and Wildlife Walks in Bwindi
To make the most of your last full day in this wildlife-rich and naturally beautiful part of the world, today you will head out on a guided nature hike to learn about the local flora and fauna and, hopefully, catch sight of some of the rare golden monkeys that call the forest home. After your morning exploration, it's time to head back to the lodge for lunch and a spot of relaxation. To rest tired feet and legs you might want to indulge in a massage or simply relax and take in the memorable moments of the last few days.
DAY 6
Make for the Masai Mara, Kenya
To start the next phase of you Uganda gorilla trekking and Kenya safari combo itinerary, you'll take a morning transfer from your lodge back to Kihihi airport for a flight to the Masai Mara, via Entebbe. On arrival you'll be met and transferred to your intimate camp in the Masai Mara where you'll be staying for the next four nights - be sure to keep an eye out while you travel, you may be able to spot some of the resident wildlife as you go. At the lodge, take the rest of the day to settle in and acclimatise to your new home-from-home, enjoying your wildlife-rich surroundings and getting an early night ahead of tomorrow's first game drive in the morning.
DAYS 7 to 9
Spectacular Safari in the Masai Mara
The Masai Mara is one of the most iconic of all safari destinations, and with good reason. Although perhaps best-known for the wildebeest migration that circles through the park each year, it is in fact an excellent location for wildlife throughout the year, and over the next three days you will get to experience it for yourself. Armed with binoculars and cameras, each day you'll head out in a 4x4 with an expert safari guide to look out for the buffalos, elephants, giraffes and hyenas who regularly roam the park. Across these days, your guide will also teach you how to recognise tracks, so be sure to put your new skills to the test and see if you can follow lions, cheetahs, leopards and, if you're really lucky, wild dogs.
While on safari in the Masai Mara, you can also try a change of pace on a walking safari. As well as giving you a new perspective on the larger mammals, this will also help you get up close and personal with some of the smaller animals and insects that live in the region and learn more about the land that sustains them. Your guide can show you the various plant species that thrive here, explaining their properties and uses as you go, before you finish off with a delightful al fresco dinner in the cooler evening.
Unfortunately, your Uganda gorilla trekking and Kenya safari combo itinerary is coming to an end, so after a early breakfast overlooking the bush, take a private transfer back to the airstrip for a short flight to Nairobi. From Nairobi, you'll catch your final flight back to the UK which takes around nine hours and lands back into London in the afternoon.
Your flight will land back in London in the morning.
A Rough Idea of Price
Dependent on season, accommodation and activities
The estimated cost for this trip is £5,950 to £8,400 per person. The final cost of the trip depends on the way we tailor it especially for you. The final cost varies according to several factors, which include the level of service, length of trip and advance booking time. The exact price will be provided on your personalised quote. The average price for this trip is £7,000 per person.
A few of the benefits of travelling with us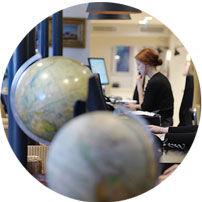 Get in touch
Our experts have the inside track on the destinations they sell and will tailor-make a holiday to your unique requirements.
Contact one of our Kenya specialists