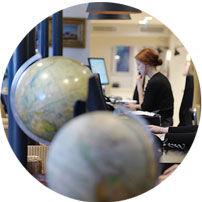 Tranquil, rural Gozo is the island where, according to legend, Odysseus fell under the seven-year spell of the sea-nymph Calypso. These days, Gozo basks in relative anonymity as the smaller sister island of Malta, and diving and spas have replaced sea-nymphs as the main lures for travellers. Comprising just 25 square miles, Gozo at first seems a staunchly traditional island, steeped in religious and clan ties,
but there is more to the island than nostalgia. Gozo holidays offers some of the finest snorkelling and diving opportunities in the Mediterranean. Aside from the superb snorkelling and diving, Gozo has a surprisingly vibrant nightlife with several lively bars and a couple of fun nightclubs as well. Time your visit and you can also enjoy all the fun of the fair at one of the many village festivals to celebrate their patron saints. Add to all this a superb summer climate and some excellent restaurants serving delicious fresh seafood, and you have an extremely alluring and good value luxury holiday option. There are a handful of decent hotels, but alternatively we have a selection of beautiful farmhouse-villas with pools to rent in one of the quiet little villages that dot the interior.
Gozo Holiday Ideas
A few suggestions to get the holiday planning process started
A few of the benefits of travelling with us
Review
What our clients say about us
This is the first time we went on a trip with Original Travel, a specialist advisor who listens to our expectations, and really the feeling of being pampered from departure to arrival. The concierge service is so efficient that we quickly become addicted.
Malta Guide
Practical advice, client testimonials and inspiration to help you prepare for your holiday
Contact one of our Malta specialists