Sabbaticals are the perfect opportunity to hit pause on normal life and set off on an adventure, whether it's for three months or three weeks. Perhaps you want to learn new skills, lose yourself in nature, or immerse yourself in a new culture - whatever your motivation, Europe has got you covered.
With so many countries to choose from, it can be hard to know where to start planning a sabbatical in Europe. Fear not: our team of travel experts are on hand to help craft the perfect itinerary packed full of memorable experiences. If it's culture you're after, we can organise private after-hours museum tours, pair you up with expert guides and introduce you to local artisans who can teach you traditional crafts. Or maybe you fancy an adventure? We can arrange everything from kayaking along Norway's dramatic fjords to treks through the cinematic landscapes of Iceland.
The beauty of sabbaticals in Europe is that you can visit multiple countries in a single trip. On a luxury Mediterranean sabbatical, travel through some of the continent's most beautiful countries, stopping along the way for a sailing trip in Greece, hiking in the Dolomites and Albanian Alps, a serene stay in Switzerland, and an elegant trip to Paris.
Itineraries
41 Days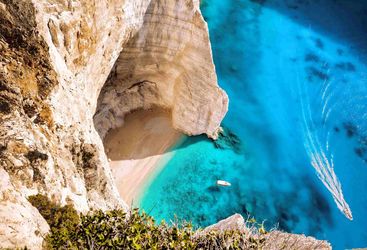 77 Days
Best for: Couples, Honeymoons, Families and Sabbatical Goers
Luxury Scandinavian Sabbatical
Enjoy a scenic smorgasbord of outdoor activities from seafood safaris in beautiful archipelagos to hiking and biking surrounded by majestic fjords...
42 Days