If intimate wildlife encounters, jungle trekking and swoon-worthy scenery is your idea of a dream honeymoon, then step right up – Rwanda can fulfil all those newly-wedded dreams, and then some. Although tiny and land-locked, Rwanda is scenically stunning - home to endless majestic mountains, inland beaches, and most importantly; the world's last remaining mountain gorillas. Offering a front-row seat to the jungle, it is a treasure trove of honeymoon delights - a safari surprise; its savannahs are teeming with Big Game, while the shores of Lake Kivu's offer a blissful-bounty of R&R.
Our Africa experts can recommend and reserve the best accommodation, suggest the best routes, and to arrange unforgettable activities throughout your honeymoon in Rwanda. Our dedicated Concierges are on hand should you need any assistance with last minute plans, and to make sure you don't have to think about a thing - apart from enjoying your honeymoon bliss.
Should you be looking to reach the heady heights of the mountain gorillas, head north - to the glossy green, steamy jungles of Volcanos National Park, to make your acquaintance with a silverback, and his family. The reward is worth the effort, but it is worth noting that a certain level of fitness if encouraged - the trek can climb to 7,500ft, covering unforgiving terrain. Rwanda's national Parks; Akagera, Nyungwe and the Volcanoes National Park protect the largest single remaining tract of montane forest in East and Central Africa. It might not be your traditional safari, but these wooded-wonderlands, shrouded in mist, are home to many a primate whose calls echo throughout the cavernous canopy. The honeymoon trekking continues, as intimate wildlife encounters await at the end of the forest's hidden paths, as you enter the trees, hand in hand.
Head east, to the plains of Akagera for a more traditional safari experience, to get your fill of the safari superstars, and when you are in the mood for some beach R&R - the deep waters and shores of Lake Kivu offer lake-side lodges and beachside bliss. It's not all forested-fun, the friendly-buzz of downtown Kigali offers some sophisticated city-relief in between your trekking travels. It might be a more unlikely honeymoon at first glance, but Rwanda is the perfect place for an intimate and unforgettable adventure, to kickstart married life in style.
Itinerary Ideas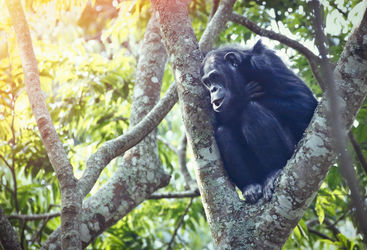 Best for: Couples, Honeymoons, Families and Solo Travellers
Rwanda's Luxury Lodges and Extraordinary Wildlife
For the ultimate two-week Rwanda trip, combine all three of the country's big hitting national parks in one luxurious, wildlife filled adventure....
14 Days
From £10,915pp
Best for: Couples and Solo Travellers
A Mountain Gorilla Trek in Rwanda
During this five-day adventure in Rwanda's lush Volcanoes National Park, tick a mountain gorilla trek off your bucket list. While you're at it,...
5 Days
From £4,930pp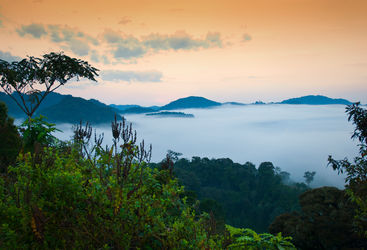 Best for: Couples, Honeymoons and Solo Travellers
Luxury Rwanda Safari
As one of only three places in the world where you can trek with endangered mountain gorillas, a luxury safari in Rwanda is all about the wildlife....
9 Days
From £9,450pp
Where to Go
Akagera National Park
Running along the north east border with Tanzania, Akagera National Park covers 433 square miles of incredibly varied and game rich terrain.
Nyungwe National Park
Covering 386 square miles of virtually untouched tropical forest in the south west corner of Rwanda, Nyungwe National Park is a wildlife lover's...
Related Collections
Honeymoon Zimbabwe
A patchwork of stunning landscapes means natural wonders, amazing animals and the added bonus of walking safaris in this honeymoon heaven
Start creating your tailored trip today
Our thoughtful experts are ready with ideas, inspiration and advice for your next journey.
Working with you we'll craft an unforgettable trip and tailored itinerary.
We're here to help with everything while you're away from the smallest to the biggest request.
Charlotte C is our 'Honeymoon Rwanda ' expert and as a seasoned traveller has the inside track on the most memorable adventures.