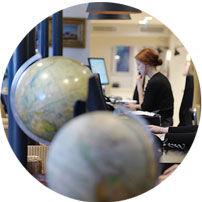 Bridging the gap between east and west, Turkey is a sprawl of a place stacked with historical relics, architectural wonders, geological oddities and pristine coastlines. And the best way to explore this enigmatic country has got to be behind the wheel. Turkey road trips take you on an evocative journey through its top sights. Begin by cruising around the streets of Istanbul – a heady city of contrasting cultures, majestic buildings, bustling markets, and charming cafes where locals catch up over strong coffee and sticky baklava. Afterwards, head off the tourist trail and into the hinterland: where hidden gorges and tiny villages collide,
where archaeological sites tower over olive groves, and where you'll find the fairy chimneys of Cappadocia and the coasts of Antalya and Bodrum.
A few of the benefits of travelling with us
What our clients say about us
Turkey customer reviews (1 reviews)
5/5
All in all we had a great time and it was pitched well, so thanks for all your hard work. All the contact with London and the fixer in Istanbul were positive and helpful, we were met and guided and driven everywhere and felt safe and looked after the whole time, so thanks again, it was really appreciated.

The food was good everywhere and service was mostly excellent.
Turkey Guide
Practical advice, client testimonials and inspiration to help you prepare for your holiday
Contact one of our Turkey specialists