When a country is the size of a continent you'd expect it to have a national park or two, but a visitor to the States could spend every week of the year in a different park and still need another month or two to complete the set. In fact, the US National Park Service protects a total of 84 million acres across every state in the Union. Now that's impressive.
Even more impressive is the scenery found within the confines of those nation parks. Any snooty European who scoffs at the huge number of Americans without passports might get an inkling as to why that might be when staring into the vastness of the Grand Canyon or up at the cascading waterfalls of Yosemite.
As you can imagine these parks attract some serious numbers of people, but another bonus of their sheer vastness is that they rarely - if ever - feel crowded, even on high days and holidays. Take Yellowstone and neighbouring Grand Teton National Parks which spread out majestically across swathes of Wyoming, Montana and Idaho.
So, where to start? What better place than at the beginning, with the world's first National Park, Yellowstone, enshrined back in 1872 'for the benefit and enjoyment of the people.' An admirable sentiment, and one that countless visitors have since appreciated as they take in the park's extraordinary waterfalls, geysers and petrified forests. It's also understandable why the forests are so petrified - Yellowstone sits on the collapsed caldera of a vast volcano that is responsible for the extraordinary geysers such as Old Faithful, capable of shooting boiling water 150ft into the air. Beat that, Vegas.
And on the subject of Sin City, another must visit would be Grand Canyon National Park, which has the added attraction of being the perfect natural complement to the glitz of Vegas. Take time out on a helicopter ride over and into the Canyon, or experience the very disconcerting view from the Skywalk that protrudes over the edge.
Yosemite National Park in California is another of the classics and makes for one of the most alluring combinations imaginable with a sophisticated city stay in San Francisco and a few days wine tasting in the elegant Napa and Sonoma valleys. Another region where lovely landscapes are conveniently located is Utah, home to Zion National Park, Bryce Canyon National Park, Capitol Reef National Park, Arches National Park and Canyonlands National Park, home to sandstone peaks, Pink Cliffs pinnacles, cliffs and domes, flat topped mesas and arches respectively.
Why We Love It

The concept of the National Park has been described as 'the best idea America ever had' which, given the nation's other contributions to the world, is quite some compliment.
Ollie, Original Traveller
Itinerary Ideas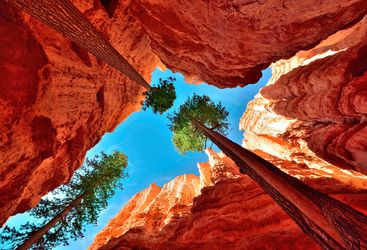 Best for: Couples
National Park Explorer
An introduction to the bright lights of Vegas, contrasting with numerous adventures in some of the USA's must-see western National Parks. Hike...
12 Days
From £2,510pp
Best for: Families
Family Ranching in the American West
Is there a better way to spend time with your young would-be cowboys, Indians, David Attenboroughs, Ansell Adams or even Anish Kapoors? If there...
14 Days
From £3,365pp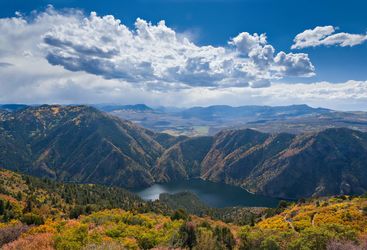 Best for: Couples and Families
Summer in Colorado
Spend 12 days exploring Colorado in summer and discover why the state is just as much fun as it is in winter. With hiking, biking and scenery...
12 Days
From £1,645pp
Places to Stay in The American West
At Your Service
We rarely boast about our service but we believe it's what sets us apart and makes us truly original, so please forgive this moment of unabashed self-promotion.
Start creating your tailored trip today
Our thoughtful experts are ready with ideas, inspiration and advice for your next journey.
Working with you we'll craft an unforgettable trip and tailored itinerary.
We're here to help with everything while you're away from the smallest to the biggest request.
Ollie is our 'The National Parks' expert and as a seasoned traveller has the inside track on the most memorable adventures.