Itinerary Highlights
Combine two very different places, arty Florida and wild Belize, with sandy beaches as a common thread
An Art Deco hotel in South Beach and the luxurious Coppola villa in Placencia
Included in the itinerary - cruising Miami in a vintage convertible, a day of snorkelling in Silk Caye.
Smartphone app including suggested useful addresses, access to our clued-up local Concierges and all our usual additional services
Contact one of our Belize specialists + 44 (0) 20 3958 6120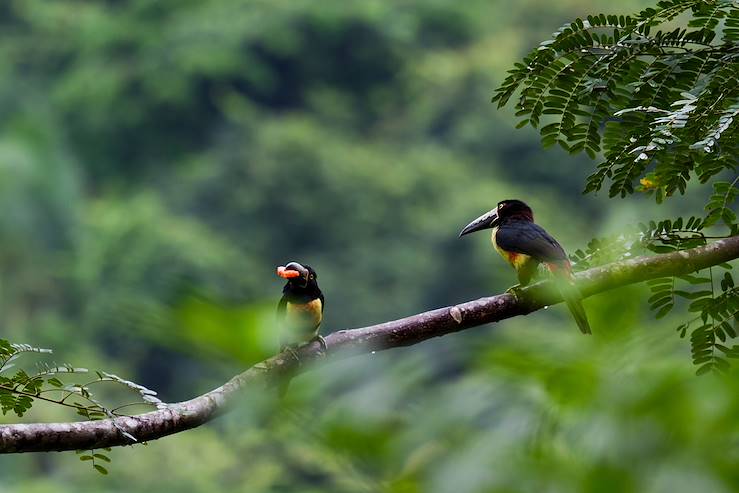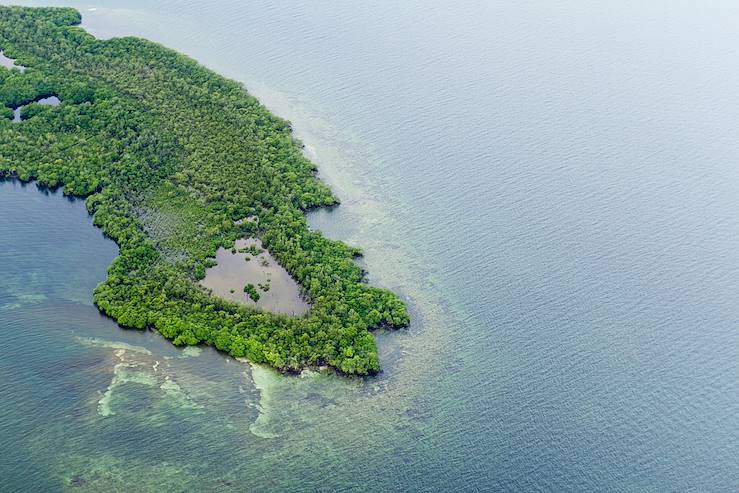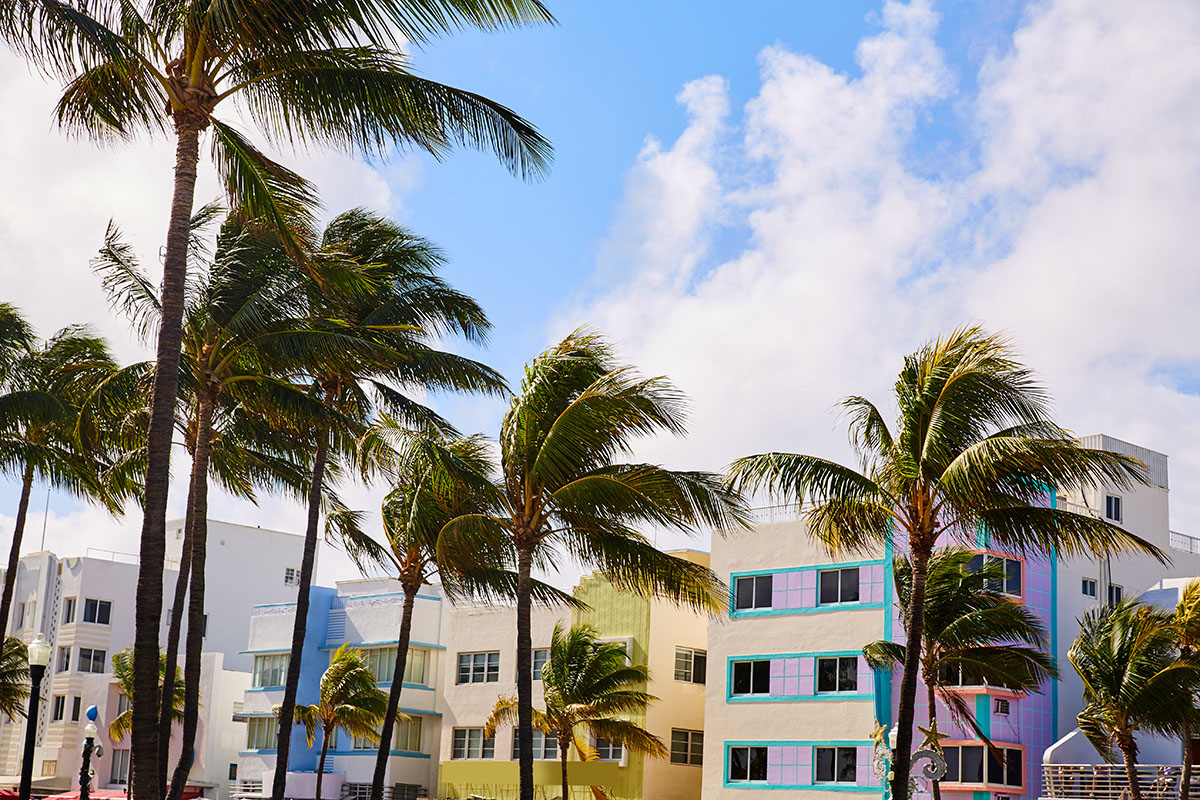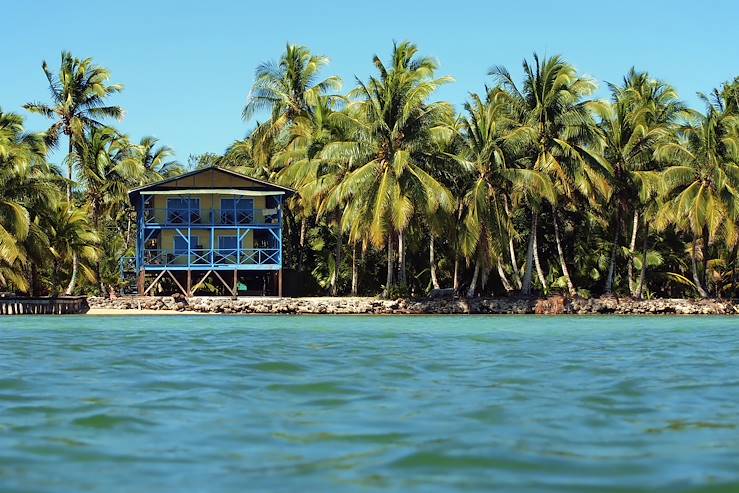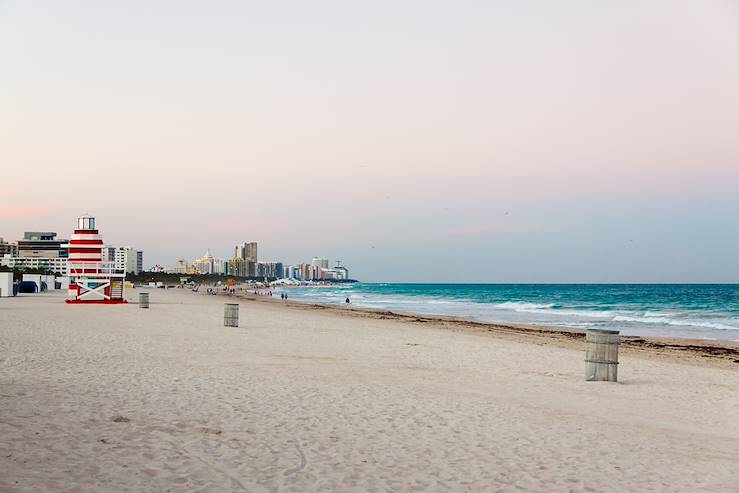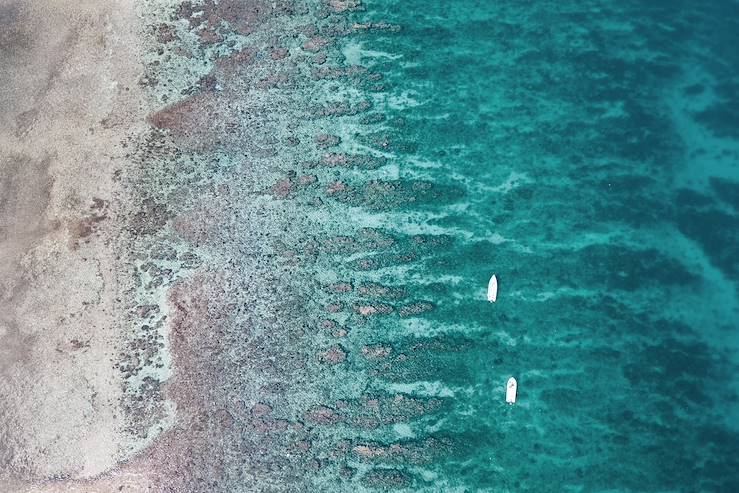 FROM ONE BEACH TO THE NEXT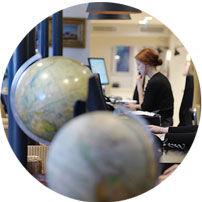 Two cops in sharp 80s suits did a lot for South Beach in Miami Vice. And, in Belize, director Francis Ford Coppola made Placencia's day. In
Miami Beach
, marvel at the Art Deco architecture, never-ending beaches and exuberant excess of Floridian life. There's one colourful building after another plus galleries, museums and independent boutiques. After the whirlwind of Florida comes the peace and simplicity of
Belize
. Explore abundant coral reefs and the Blue Hole, a vast limestone sinkhole, in the Caribbean Sea off an idyllic coastline. Laidback living does not have to mean laziness. On the contrary, Belize's natural splendour is crying out to be explored, especially beneath the waves.
Three days in Miami and five days in Placencia ensures a perfectly-balanced trip, allowing you to enjoy two seductive and contrasting destinations. The vast United States and small Belize complement each other beautifully.


YOUR TRIP
This trip wouldn't be complete without beautiful accommodation that reflects the spirit of each destination. The hotel in Miami is close to the beach but a safe distance from OTT Ocean Drive. In true South Beach style, the building is Art Deco in style and has a rooftop bathed in sunshine. The following days in Placencia are a wonderful mix of sophistication and laid-back lounging. Arrive at the eco-village in the Stann Creek district and be welcomed into the Coppola 'family'. Here, the Caribbean meets Bali to create a beachfront idyll. We've put highlights on your itinerary every step of the way, so it's a helpful, informative guide. You will of course have the final say when adjusting your bespoke itinerary. First, wander the streets of Little Havana in Miami with a local guide, and then dive into the crystal clear waters that line the islands of Silk Caye, for a snorkelling adventure. If, along the way, you have a last-minute request or a slight setback, contact our local Concierge for support and advice: their knowledge is at your service.
Route
Everything is 100% tailored to you
Welcome and transfer to Miami Beach. Spend three nights north of South Beach, two blocks from Collins Avenue and the beach. The hotel has arty style and pastel palette, perfectly combined with a few vintage touches. There's a small, rooftop swimming pool and, for those who prefer the beach, the hotel is within easy walking and cycling distance of the promenade... Bikes are even waiting at the door. Added bonus: young, local artists are supported here and some of their pieces are on display in the rooms and for sale.
Art Deco was incorporated into most of the reconstructions after a hurricane devastated Miami Beach in 1926. Spend some time admiring these beautiful buildings. For example, the Bass Museum of Art hides a collection of contemporary works behind its pretty facade. There are no cars on Lincoln Road, so pedestrians are free to go shopping, enjoy cafe terraces and visit galleries. And then there's the beach, which is constantly under the watchful eye of the lifeguards from the famous lifeguard towers.
n the itinerary - a walking tour of little Havana with a guide. wander through the city's Cuban neighbourhood of Little Havana with a local. Learn about historic sites such as one of Miami's earliest jazz clubs, the Bay of Pigs Memorial or the home of Miami's first mayor, as well as Domino Park and different cigar factories on this fascinating tour. On the menu: strong coffee, empanadas, sugar cane juice, plantains and other delicacies.
Optional - A zodiac boat ride on Biscayne Bay and a street art tour of Wynwood with a local guide.
DAY 4
Miami Beach - Belize City - Placencia
Transfer to the airport and flight to Belize City, then an air taxi to Placencia. Spend five nights at the end of the long peninsula separating the Caribbean Sea from the Placencia Lagoon. Offshore, the coral reef is preserved as a UNESCO World Heritage Site. In this idyllic setting, Francis and Eleanor Coppola built some thatched-roof villas filled with beautiful Balinese furniture. There's a veranda, armchairs, and two swimming pools lined with sun loungers - the perfect spot for a good book. There's a beautiful balance of simplicity and elegance everywhere you look. The food is divine and varied: freshly-caught fish and shellfish, Indonesian/Dutch 'rijsttafel' rice dishes and vegetables from the organic vegetable garden. This accommodation is worthy of an Oscar.
Included in the itinerary - A spa treatment at your hotel. The treatments provided here are locally-prepared and use natural ingredients from remote areas of Belize. The centre specialises in traditional Thai massage and the staff have studied the ancient techniques.
Belize's coral reef is carefully cared for, keeping it in a remarkable state of conservation. The health of corals is a key indicator of the health of the entire ecosystem. From single-cell algae to large hammerhead sharks and numerous turtles, there's so much life to behold in an endless array of colours and shapes. Underwater adventures are the main thing to do here. However, Placencia is also great to use as a base for exploring inland: the Cockscomb Jaguar Reserve basin, the mangroves and the Monkey River... At sunset, visit one of the many bars in the village, sit back and relax with your feet in the sand and the rhythm of reggae in your ears.
In the itinerary - Snorkelling in Silk Caye Reserve. This marine reserve is located about 30 miles from the coast of Placencia, along the reef. The waters, just off a couple of idyllic deserted islands lined with white sand and dotted with coconut trees, are rich in micro-organisms. Large marine animals such as turtles, sharks and rays find food here, while light currents make it possible to see majestic shoals of tropical fish along the edge of the reef. Dive into this amazing underwater world with a mask and snorkel. And there's a barbecue on the beach for lunch... feel the sand under your feet and watch the ocean.
DAYS 9 & 10
Placencia - Belize City - Return flight
Air taxi to Belize City Airport and catch your flight home. Overnight flight, arriving the next day.
A la carte
BISCAYNE BAY ONBOARD A ZODIAC BOAT
Take a cruise around the incredibly chic Biscayne Bay, south of Miami, with yachts, sailboats and jet skis. During the tour you'll travel about 23 miles to see Venetian Islands, Flagler Monument, Fisher Island and Star Island celebrity homes. The upper deck of the Zodiac offers a great view of the Miami Bay and skyline.
Optional


WYNWOOD QUARTERS WITH A LOCAL GUIDE
learn from a local in Miami, exploring Wynwood, formerly Little San Juan. Puerto Ricans first settled here in the 1950s, and now galleries and craft beers compete with 'arroz con gandules y lechon' - the signature rice dish of Puerto Rican cuisine. Street artists, occupying vacant spaces, launched the movement in the early 2000s, and it then grew with the creation of Wynwood Walls in 2009. Wynwood Art District was born and it has become the trendy neighbourhood of the city. A whole other life has developed around the frescoes, with its day and night places, workshops and rituals.
Optional


DIVE AT BLUE HOLE
This cenote (collapsed sinkhole) off San Pedro is 900ft in diameter and 400ft deep and flooded by the sea. Dive pioneer Jacques Cousteau famously declared this one of the top ten diving spots on Earth. Incredibly rich fauna and impressive stalactites and stalagmites make this exceptional underwater experience fascinating. Instructors assist divers and equipment is provided on site.
Optional


SWIM WITH WHALE SHARKS IN THE GLADDEN SPIT AND SILK CAYES MARINE RESERVE
Every year, from April to June, this reserve south of the reef becomes a refuge for a colony of whale sharks, which feeds on snapper eggs. It's the perfect, unique diving experience for intrepid adventurers. And, it's quite common in this protected area to meet a few dolphins or manta rays for good measure. Equipment is provided on site and lunch is included, with your toes in the sand.
Optional
A Rough Idea of Price
Dependent on season, accommodation and activities
The estimated cost for this trip is from £5,100 to £6,400 per person. The final cost of the trip depends on how it is tailored for the individual. The final cost varies according to several factors, which include the level of service, length of trip and advance booking time. The exact price will be provided on your personalised quote. The average price for this trip is £5500 per person.
International flights with a scheduled airline
Airline taxes and fuel surcharge
Access to the Air France business lounge at Roissy 2E (for departures from Paris)
Flights to and from Miami and Belize City
Air taxis from Belize City to the hotel
Private transfers included in the itinerary
Three-night stay in Miami in a double room with breakfast included
Three-night stay in Placencia in a double room with breakfast included
Walking tour around Little Havana with a guide
Snorkelling day in Silk Caye Reserve
Our local Concierge service
A GPS navigation service accessible from our app, loaded with your itinerary, hotel details and places to visit
A few of the benefits of travelling with us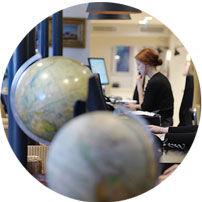 Get in touch
Our experts have the inside track on the destinations they sell and will tailor-make a holiday to your unique requirements.
Contact one of our USA specialists