Itinerary Highlights
Explore Mexico City, visiting Frida Kahlo's house
Spend time in Oaxaca, Mexico's cultural capital, learning the secrets of traditional Mexican food
Visit Mayan, Olpec and Zapotec sites in Mexico, Guatemala and Belize with expert guides, including the classics such as Tulum, and some that are almost untouched
Learn about the intriguing blend of Catholic and pre-colonial era beliefs that appear in many Mesoamerican churches
Enjoy adventurous trips through cave systems and visits to biosphere reserves to spot Central America's fascinating wildlife
Finally, enjoy a few days on the beautiful beaches of Belize
Contact one of our Belize specialists + 44 (0) 20 3958 6120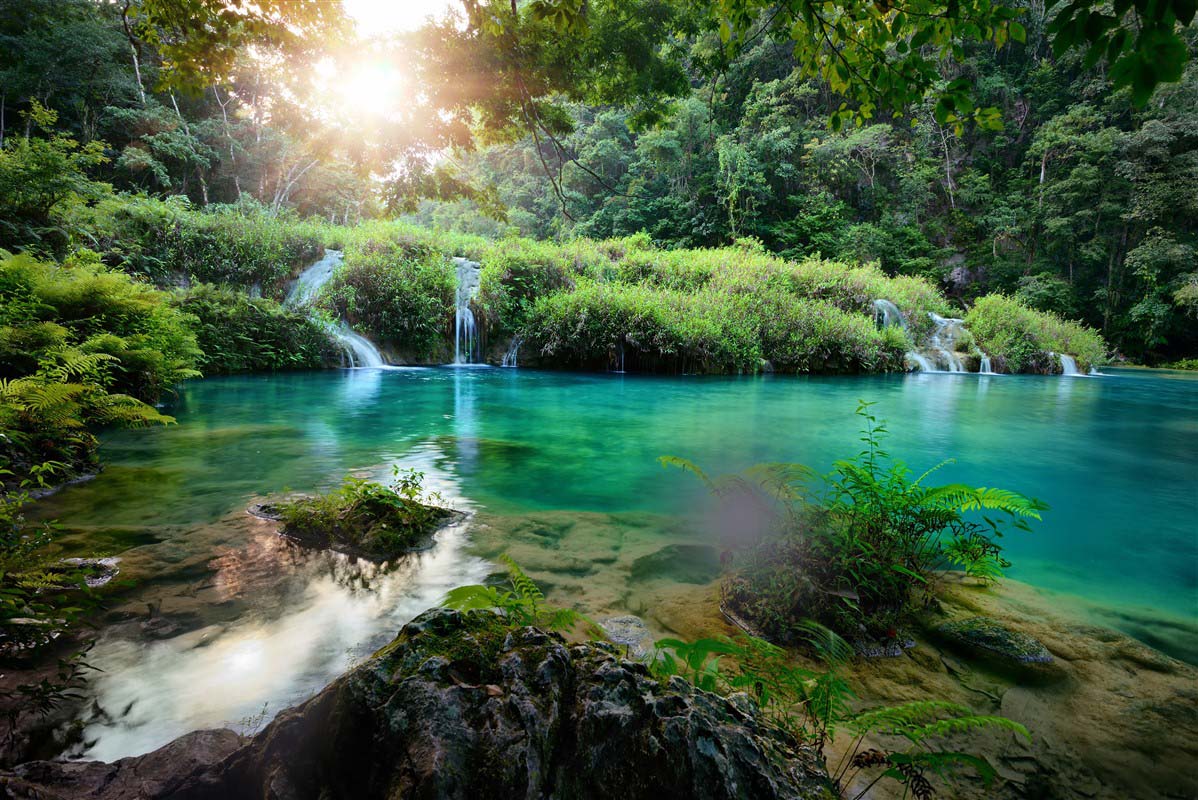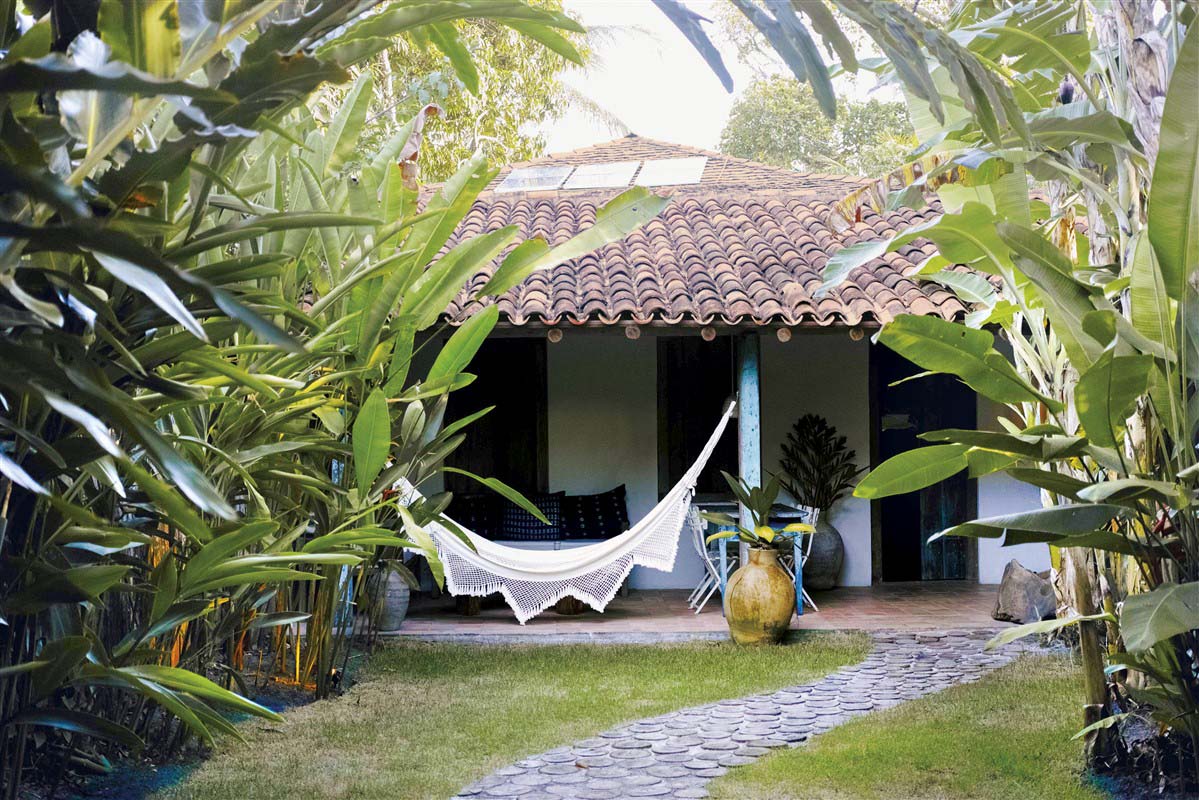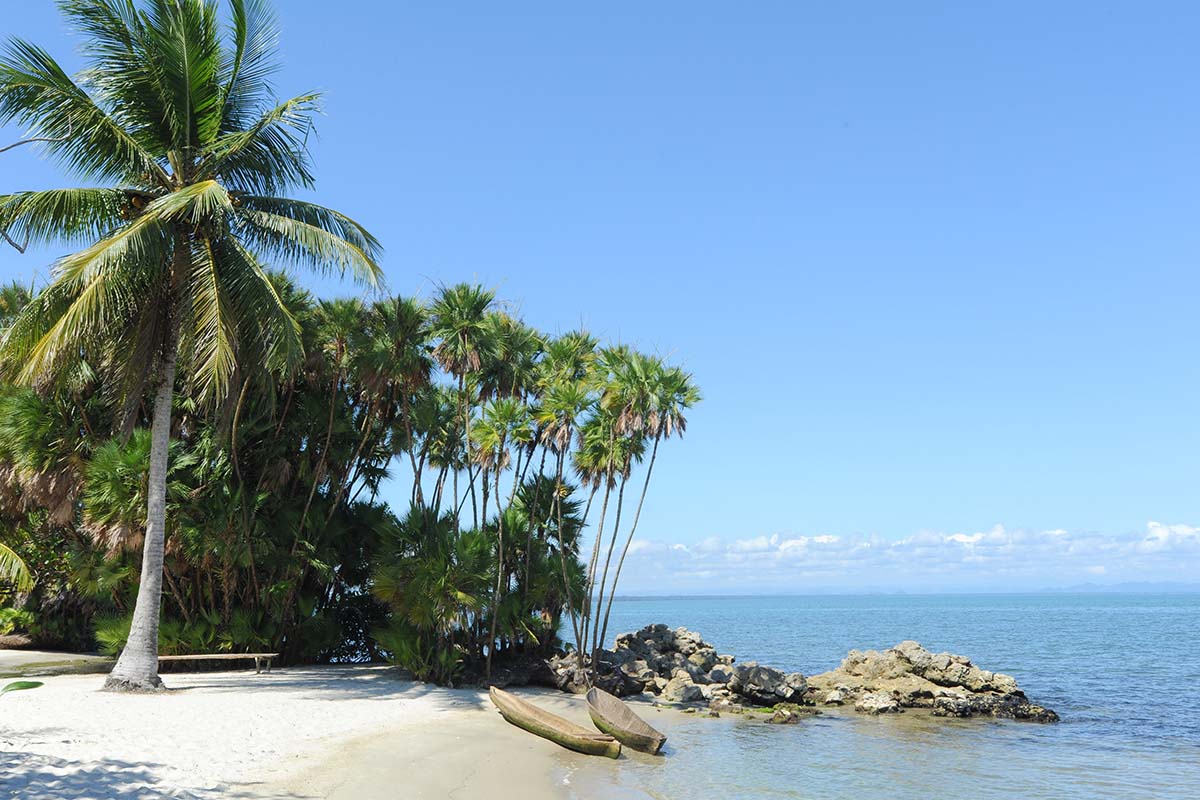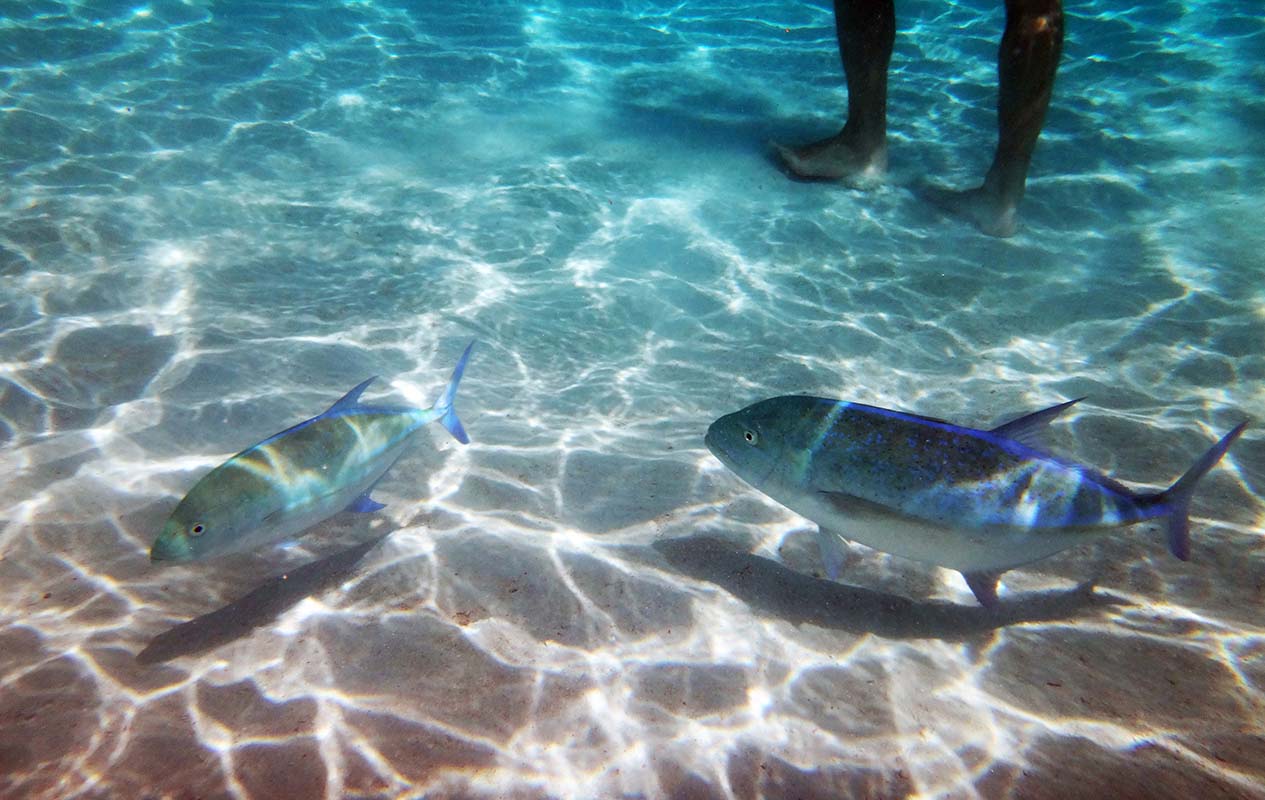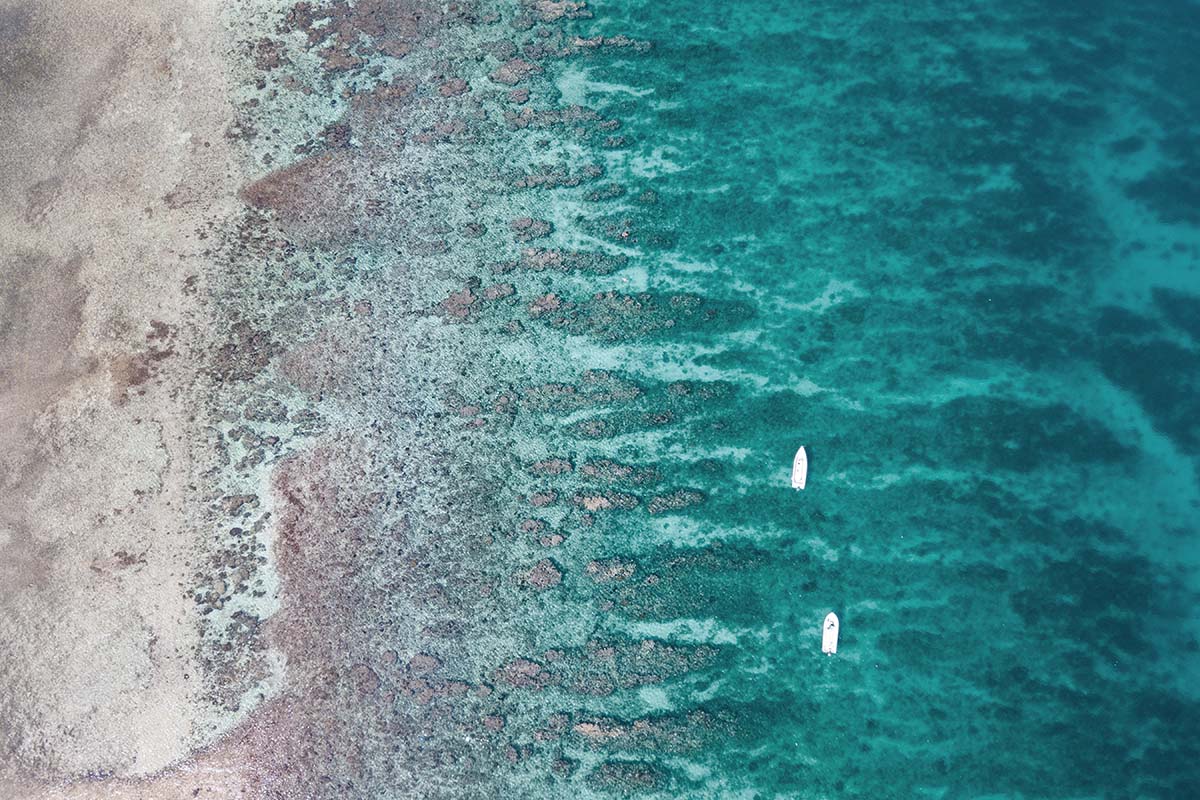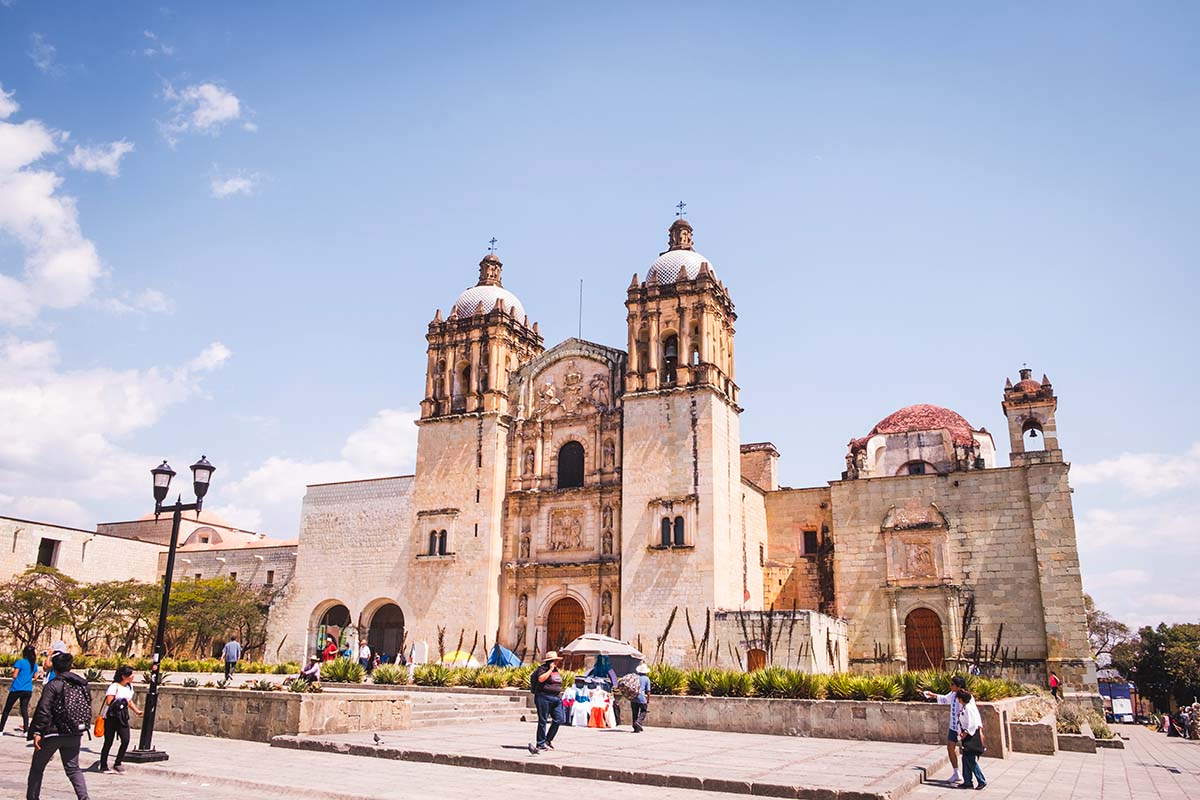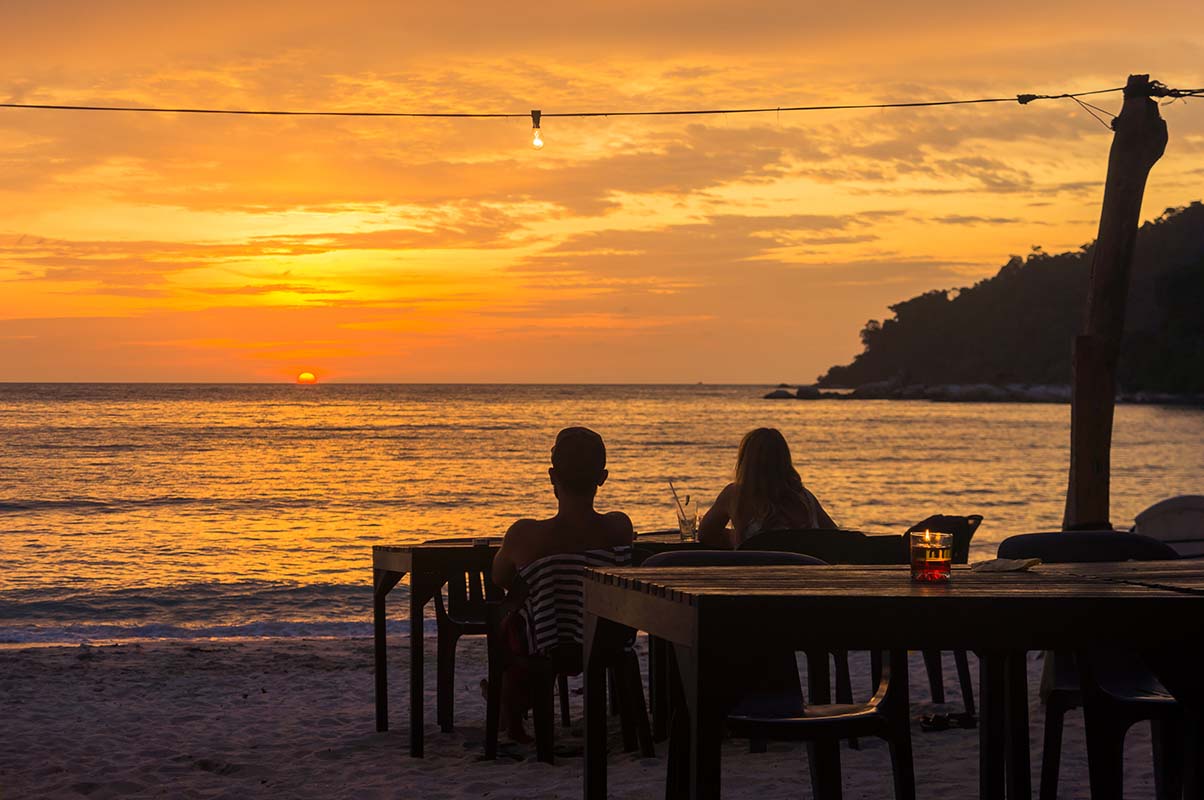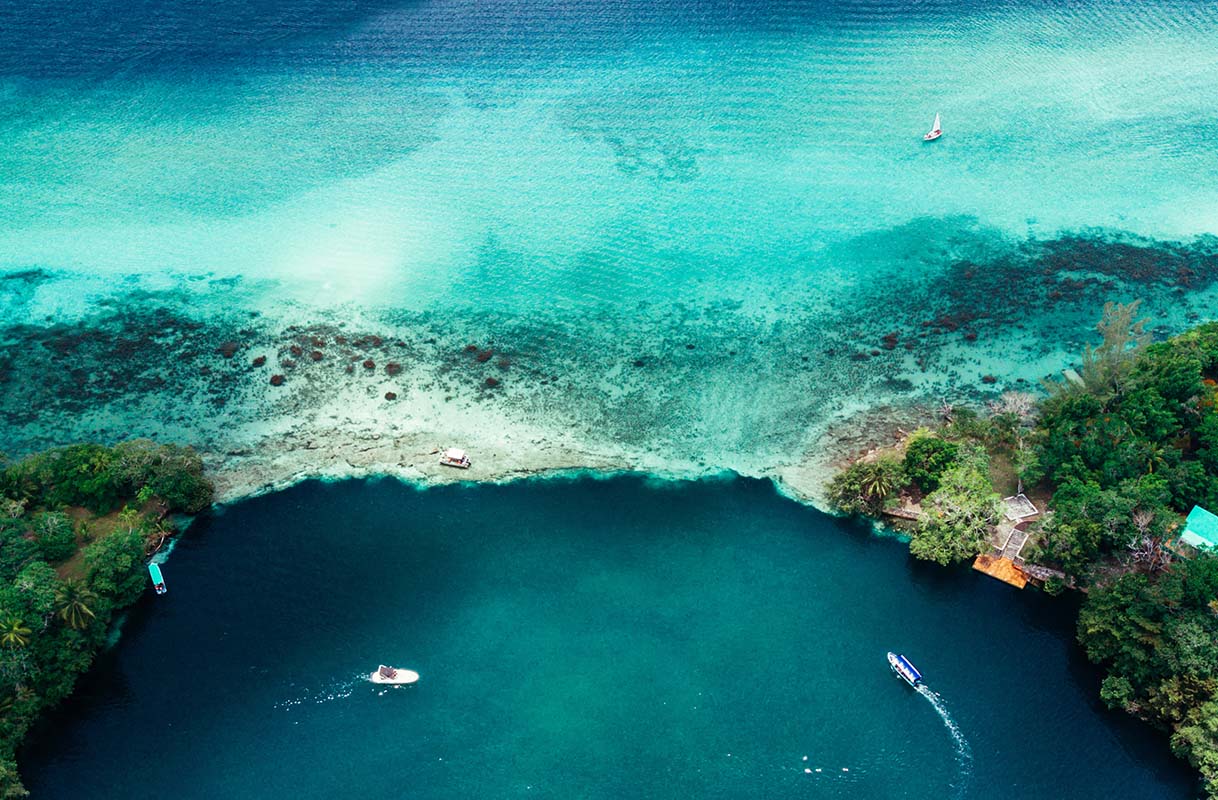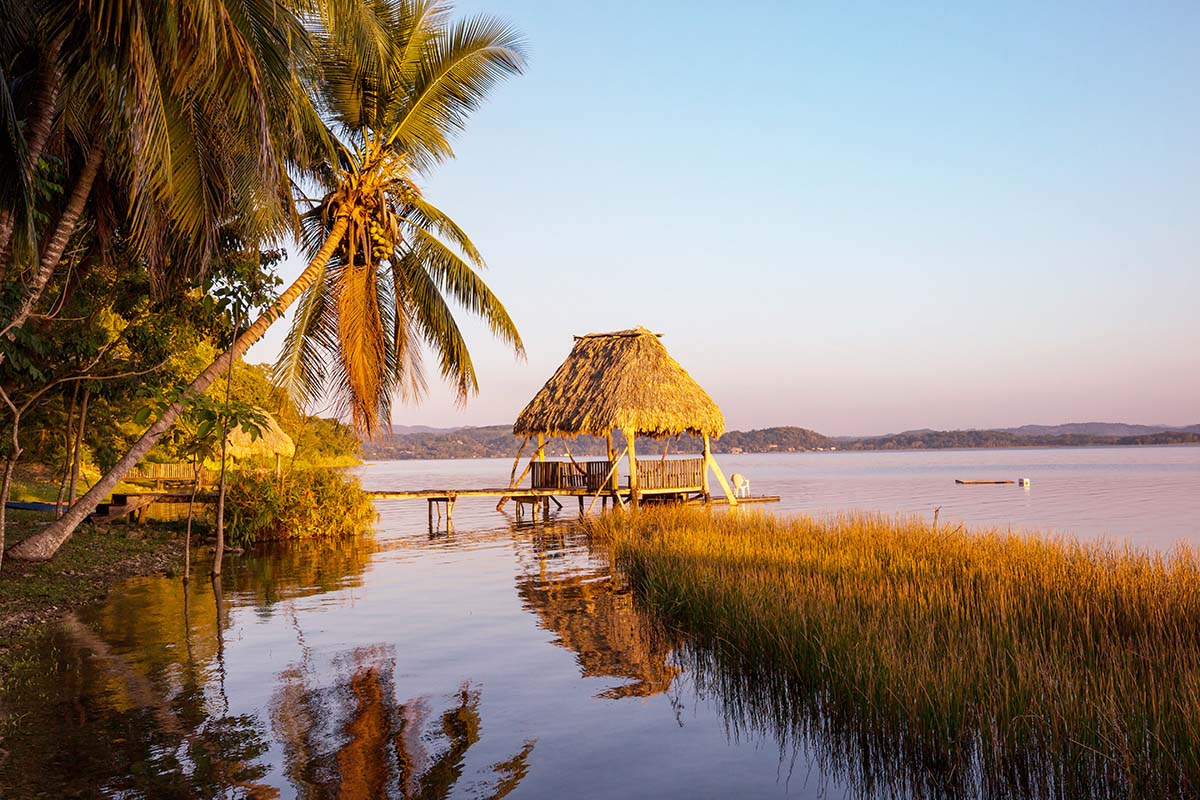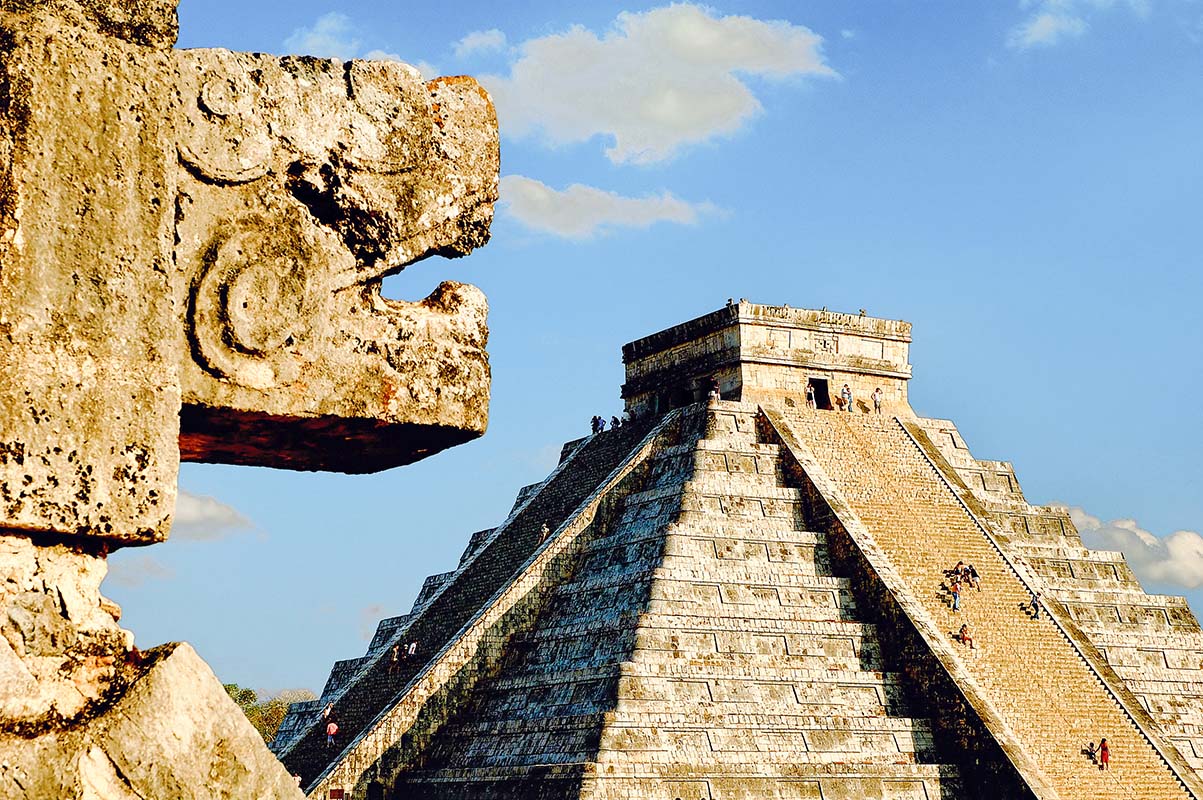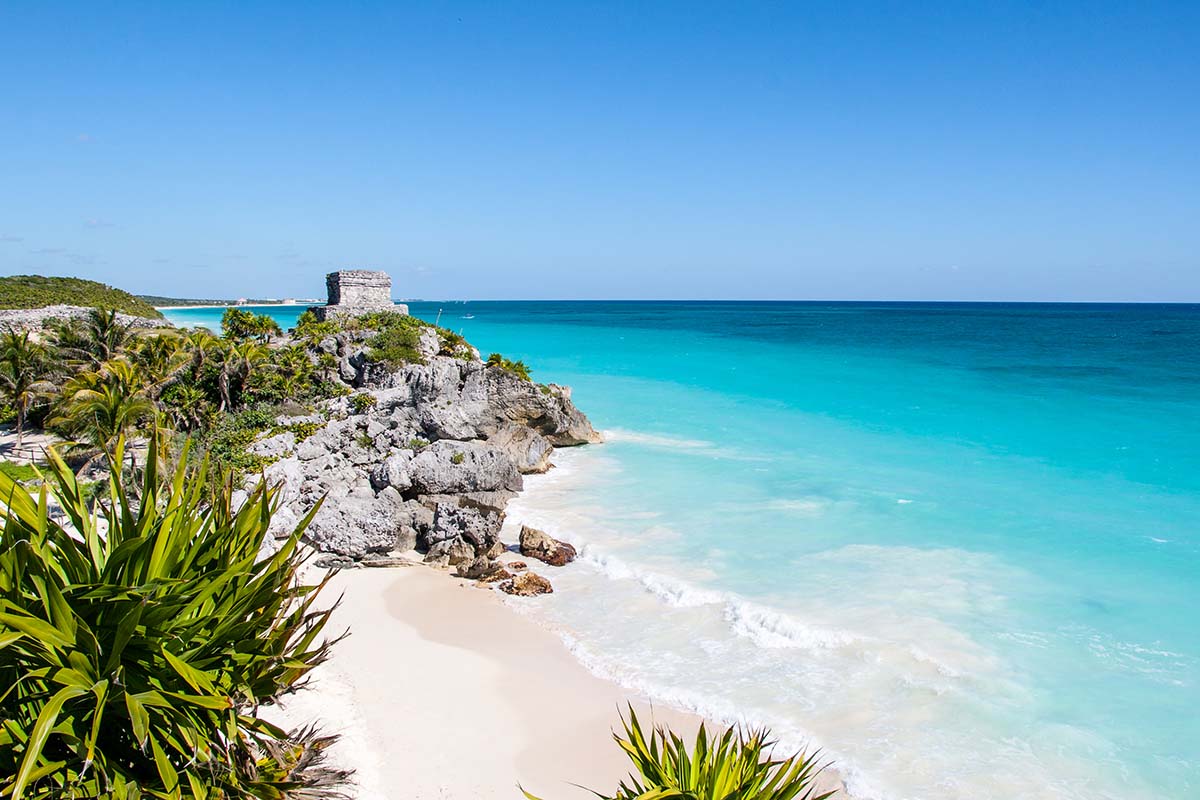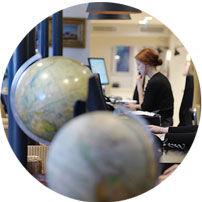 This 31-day cultural sabbatical in Central America sees you visit the key Mayan sites across Mexico, Guatemala and Belize with expert guides bringing this fascinating Mesoamerican civilisation vividly to life.
Route
Everything is 100% tailored to you
Your flight leaves London at around midday and arrives in Mexico City ten-and-a-half-hours later; mid-afternoon Mexican time (the same day UK time). You will be met by one of our team for a private transfer to your city centre hotel. We recommend dinner at your hotel before an early night.
DAY 2
Tour of Teotihuacan
It's an early start on for the first full day of your cultural sabbatical to Central America, but you'll probably wake up early due to the time difference anyway. Your expert guide will meet you at your hotel for a private tour of Teotihuacan, which means 'the birthplace of the gods' in Nahuatl (the language of the Aztecs, although the city pre-dates them). Teotihuacan, which was once (in around 500 AD) one of the largest cities in the world, is considered one of the most important sites in Mesoamerica (Central America), and after your guided tour you will have a chance to climb the Pyramid of the Sun and the Pyramid of the Moon, and take in the view across the city and valley of Teotihuacan. After a transfer back to Mexico City in time for lunch, your guide will show you around the Zocalo (Central Square), the second largest plaza in the world, and the adjacent National Palace, which is home to Diego Rivera's murals depicting more than 1,000 years of Mexican history.
DAY 3
Colourful Cobbled Streets in San Angel & Coyoacan
This morning your expert guide will meet you at your hotel for a private transfer to San Angel, once a village outside Mexico City that has subsequently been swallowed up, but remains home to narrow, cobbled streets and large colourful houses. After exploring the Bazar del Sabado, an art and artisan market that brings people to San Angel from all over the city, you will visit Coyoacan, where you can wander down the tree-lined streets of colourful houses. Coyoacan is also home to Frida Kahlo's Blue House, where the artist was born and died, and now a museum dedicated to her life. Through exploring Kahlo's house, her art, and her words you will learn more about a painter who has become a Mexican icon.
DAY 4
To Oaxaca, Mexico's Cultural Capital
After breakfast you will be met at your hotel for a private transfer to Mexico City Airport for the one-and-a-quarter hour flight to Oaxaca, the next stop on your Central America sabbatical, and generally considered Mexico's cultural capital. You will be met for a private transfer to your hotel, and after lunch your expert guide will meet you for an afternoon walking tour of the city's historic city centre. You will learn about the city's cultural heritage on a private tour of the Oaxaca Museum of Culture, which is home to the treasure found in one of the tombs at the Monte Alban archaeological site, before visiting the Art of Oaxaca and Quetzalli art galleries. You will also have a chance to try some of Oaxaca's regional delicacies, such as chilli hot chocolate... and grasshoppers.
DAY 5
Mesoamerican Culture in Monte Alban & Mitla
After breakfast you will be met by your expert guide for a private transfer to Monte Alban, a one-time Olmec and Zapotec (the original occupants of the Oaxaca region) city founded in 500 BC. With your guide, you will visit the main plaza with its impressive vistas, learn about the many theories surrounding the intricate rock carvings known as Los Danzantes, and learn about the ancient, high stakes (like life and death) ball game that was played at the ball court. After lunch you will head to Mitla, one of the most important sites in the region. The site is famous for its intricate mosaic work that is found in no other Mesoamerican site. The mosaics, made from finely cut and polished stone, were fitted together without mortar and set against deep-red stucco, which remains vibrant in much of the site today. Your guide will lead you on an exploration of the site and you will have the chance to enter the ancient Zapotec tombs. Mitla is also home to some of Mexico's finest handicrafts as well as distilleries making delicious mescal - tequila's classier (and smokier) cousin.
DAY 6
Markets & Mexican Cooking Class
After breakfast this morning your expert guide will meet you at your hotel for the 40-minute private transfer to Teotitlan Del Valle, arguably the prettiest village in the valley. You will have a guided visit to Teotitlan Del Valle Market, followed by a visit to a family home to see the process of weaving traditional rugs. Many people in the region still use the traditional techniques of carding and spinning their own wool, then dying it with natural colours, before finally weaving on solid-wood looms. Oaxaca is also famous for its culinary heritage, which forms the foundations of the traditional Mexican cuisine that has been awarded UNESCO Intangible Cultural Heritage status - one of very few national gastronomies ever to garner that particular honour. As a gastronomic highlight of your cultural sabbatical to Central America you will enjoy a regional cooking class and lunch as a special guest in a Zapotec family's home, where your hosts will share the secrets of authentic Oaxacan cuisine. After lunch you will be privately transferred back to your hotel to spend the afternoon at leisure, either relaxing at the hotel or wandering around Oaxaca.
DAY 7
Sumidero Canyon National Park Boat Trip
After breakfast you will be transferred back to Oaxaca airport for the one-and-a-half-hour flight to Tuxtla Gutierrez in the Chiapas region, arriving around lunchtime. Then it's a 35-minute private transfer to the Sumidero Canyon National Park, the next stop on your cultural sabbatical to Central America. The canyon developed at around the same time as the Grand Canyon in Arizona, as a result of a geographical fault created during the Pleistocene Era. The canyon is home to a plethora of wildlife, including crocodiles, monkeys and marine birds, which your guide will help you spot them on a fun two-hour boat trip. There are also a number of unusual rock formations to observe as you jet along the blue green Grijalva River. At the end of the boat ride you will be privately transferred on to your hotel in San Cristobal de las Casas, a journey which will take roughly one-and-three-quarter-hours.
DAY 8
A Cultural Chiapas Day Trip
Today you will be taken on a private tour of three towns in the Chiapas region, gaining a real insight into traditional life in the area. Today is a real highlight on your cultural sabbatical to Central America. First stop is the colonial city of San Cristobal de la Casas. Wander the narrow winding streets on a guided walking tour, visiting churches and markets to discover local textiles and handicrafts, before heading to two indigenous towns nearby. In San Juan Chamula, you will visit the famous church that is a perfect visual representation of the synthesis of pre-Hispanic traditions and Catholicism so prevalent in Mexico. The highlights are the Saints painted on the walls to represent Mayan gods, and the chants and sacrifices (no longer human!) offered up by the local families. Then visit San Lorenzo Zinacantan, a town famed for its traditional textiles created by the majority indigenous population. After a late lunch, you will visit a local artisanal workshop to learn about their craft, before visiting the town church to discover the history of Catholicism in Chiapas.
DAY 9
Misol Ha Waterfall Tour
After breakfast you will be met at your hotel for a four-hour private transfer to Misol Ha (in other pop cultural references, the waterfall Arnie leapt off in the movie Predator). The waterfall plunges 115ft into a round pool surrounded by lush green vegetation; it's so verdant that you could be in the middle of a rainforest. You will have the chance to walk along a path underneath the waterfall to feel its power and get soaked by its spray - so make sure you have a dry change of clothes to hand. Once you've had your fill of falls, you will be transferred on to your next hotel near Palenque. Spend the rest of the day relaxing after your long journey.
DAY 10
Ancient Art and Architecure in Yaxchilan and Bonampak
It's an early start today as you're met at your hotel for the two-and-a-half-hour transfer to Bonampak, another highlight on your cultural sabbatical to Central America. Bonampak means 'painted walls' in Mayan, the native language still spoken by the locals. You will visit this fascinating and well-kept secret in the Lacandon Forest, the highlight of which is the astonishing set of frescoes inside the Templo de las Pinturas. Once you've finished exploring, you will be transferred to Yaxchitlan, an ancient Mayan site only accessible by boat. Your guide will talk you through the ornamental building facades, roof combs and impressive stone lintels depicting battles and ceremonial events. As you explore the archaeological site, the calls of the many howler monkeys in the trees right above you are a reminder of just how far from modern civilisation you are.
DAY 11
Ruins and Tombs in Palenque then on to the Yucatan
After breakfast this morning, you will check out of your hotel and be met by your expert guide for a private transfer to the ruins at Palenque. This ancient Mayan conurbation, which flourished around 600 AD before being abandoned in 799 AD and subsumed by the jungle, is one of the finest sites you'll visit on your cultural sabbatical in Central America. You will explore various ruins around the site, where you will learn all about the religion, cosmology and everyday life of the Maya of Palenque, and have the chance to climb many of the structures to take in the interior relief work and inscriptions. Your expert guide will lead you in your exploration of the site, the history of which was pieced together through the large number of inscriptions and carvings found by archaeologists. You will learn about the great emperor Pakal, whose tomb was discovered with an intricately carved sarcophagus lid that has led to many myths and legends about him. Visit the Temple of Inscriptions where the tomb was discovered and try to decipher the inscriptions which narrate roughly 180 years of Palenque's history.
After your visit, you will take a two-hour private transfer to Villahermosa airport for your afternoon flight to Merida. After clearing customs and collecting your bags, you will be privately transferred to your hotel, where the rest of the afternoon and evening are yours to relax. We recommend wandering around the streets of this charming Spanish colonial-era city.
DAY 12
Exploring Uxmal and Kabah
Today you will explore the ancient Mayan city of Uxmal, with its rounded architecture and intricate latticework, before heading to the archaeological zone of Kabah to see the fabled Palace of the Masks. Your guide will explain about the veneration of rain that was a common feature for both cities. Starting in Uxmal, which covers 150 acres, you will explore the unusual ruins, learning about the extraordinary water system and the Magician's Pyramid - which has rounded sides with a great height and steepness making it unique among Mayan structures - before moving on to the Governor's Palace, whose size and complex stonework make this arguably the masterpiece at Uxmal. After lunch you will be privately transferred to Kabah, where your guide will teach you the identifying features of Chaac, the rain god.
DAY 13
Culture and Cenotes in Chichen Itza
After an early breakfast your expert guide will meet you at your hotel for the private transfer to Chichen Itza, Mexico's most visited archaeological site, and a must-visit on any cultural sabbatical in Central America. Your guide will help you get a feel for what Chichen Itza was like before the Spanish arrived, by explaining the cosmology, religion and everyday life of the Mayan residents. Visiting the platform of the skulls, you will see how both life and death are represented, before heading to the ball court where archaeologists believe the losers might have paid with their lives. You will then visit the cenote (collapsed sinkhole) where sacrificial drowning took place, learning about the type of rituals involved and what was uncovered when attempts were made to drain this deep chamber. After your visit you will be privately transferred to your hotel in Tulum, a journey which will take approximately two-and-a-quarter-hours.
DAY 14
Natural Beauty in Tulum & Sian Ka'an Biosphere Reserve
This morning it's an early start for your privately guided sunrise tour of Tulum, one of the most iconic Mayan cities on your cultural sabbatical in Central America. The ruins are approximately 25-minute's private transfer away. Your expert guide will lead you in your exploration of Tulum's most significant sites. Make sure to bring your swimming togs, because post-tour you will also have a chance to swim in the waters of the Caribbean and look up at Tulum's iconic 'Castillo' from below. You will then continue to the Sian Ka'an Biosphere Reserve, and explore the marshes, mangroves and flora of the natural waterways with your expert guide. This biosphere reserve is one of the largest protected areas in Mexico and is home to the elusive jaguar, manatees and an array of bird life. Start the tour on foot before jumping aboard a boat to explore the channels, and finally by drifting along in the water over cenotes.
DAY 15
From Mexico to Guatemala
This morning you've got plenty of time to relax at your beachfront hotel in Tulum before an hour or so transfer back to Cancun. There, board a flight to Flores in Guatemala, connecting in Belize City. The total travel time is four-and-a-half-hours, and then on arrival in Flores you will be a transferred to your rainforest hideaway nestled on the shores of Lake Peten - Guatemala's second largest lake.
DAY 16
Pyramids and Sundowners in Yaxha & Topoxte
This northernmost region of Guatemala remains mercifully free from crowds, meaning you and a guide can explore barely visited temples, sometimes hidden under thick rainforest canopy. On your cultural sabbatical in Central America today's exploration starts off with a lesser-known but important archaeological site, Yaxha, once one of the largest cities in the Mayan civilisation. Wander around unexcavated stone pyramids while your specialist archaeology guide breathes life into the moss-covered walls with stories about Mayan life. After spending time here, make your way across the Yaxha Lagoon on a private boat and hop off at the island ruins of Topoxte. You'll arrive just in time for sunset to gaze over these shrouded structures with a glass of wine in hand.
DAY 17
The Temples of Tikal
Tikal is one of the world's great bucket list destinations, and today your expert guide will take you behind the scenes at this famous UNESCO World Heritage site. Much of the site is still clad in jungle and you can stroll past soaring temples, many of them unexcavated, while spotting (and hearing) howler monkeys in the jungle canopy above. Feeling fit? Scale Temple VI, at around 210ft tall the tallest pyramid on the site, where you can take in views over the awe-inspiring complex studded with Mayan pyramids. Return to your hotel in time for an evening drink and dinner, and to look back over a memorable day.
After a leisurely breakfast you will have a private transfer to take you to the border of Guatemala and Belize and then an additional one-and-a-half-our journey into Belize's Mountain Pine Ridge Forest Reserve. Arrive at a lovely lodge where your riverfront thatched-roofed cabana accommodation affords stunning forest views which you can enjoy from dusk until dawn from your wooden terrace. Stay here with a book and a cocktail or take a turn in the splendid gardens.
DAY 19
Picnics and Pyramids in Caracol
There are some 600 Mayan sites in Belize, and today you will visit one of the finest - Caracol - once a sprawling metropolis and a key site on your cultural sabbatical in Central America. The focal point is the 141ft tall pyramid of Caana pyramid, the tallest structure in the complex. With your guide will lead you around Caracol's well-kept avenues and plazas, adding colour and historical narrative. After your explorations, and a picnic lunch, you'll have the chance to cool off in a series of natural waterfalls.
DAY 20
Cave Adventures in Actun Tunichil Muknal
So far you've explored several Mayan cities on this Central American cultural sabbatical but today's adventure is next level Indiana Jones, as you explore the extraordinary Actun Tunichil Muknal cave system. After your transfer to the river's edge you will don helmets and head torches and semi-submerge yourself into the iridescent river. Then it's off to explore colossal caves once used for sacrificial rituals. As you wade, scramble and walk through the cave system, you'll see huge stalagmites, crystal formations and skeletal remains while your guide offers insight into the ceremonies (often gruesome) that took place in this important archaeological site. After a day of adventure, why not book a massage back at the lodge.
DAY 21
Head for Heaven in Xunantunich
Today your guide will accompany you up into the forested hills, past farming communities and tiny rural villages en route to Xunantunich, a huge Mayan site of temples, chambers and grassy plazas. Its largest structure, El Castillo, is 180ft tall. Those who like a challenge can climb the stone 'stairway to heaven'. At the summit, you'll be rewarded with breathtaking views stretching over the wilderness all the way back to Guatemala - it's a literal and metaphorical high point on your cultural sabbatical in Central America. On the way back to the lodge you can cool off with a dip in the turquoise waters of the eponymous blue hole in St Herman's Blue Hole national Park. Not to be confused with the Blue Hole dive site offshore, the pool is reached along a trail through the jungle.
DAY 22
To Placencia and the Beach
After wading through water in ceremonial Mayan cave systems and jungle pools, today you'll be wading into beautiful warm water of a salty nature as you head to the charming beachfront village of Placencia. That said, this is a cultural sabbatical in Central America, so en route to Placencia you will stop for a spot of caving. With your guide, drop into the jungle to go tubing through a labyrinth of Mayan caves where you'll find ancient artefacts used for worship, and a wealth of endemic plants. Lunch is served al fresco before continuing to the palm-lined beaches of Placencia and your home for the next few nights. After settling into your thatched cottage, head down to the beach restaurant for dinner and make sure to order the sea salt encrusted fish caught from the nearby reefs.
DAY 23
R&R and Snorkelling
It's time to explore an underwater world of a different kind today, and one of the world's most untouched barrier reefs. Whatever you do, don't forget the GoPro. This morning, you'll be provided with snorkels and fins before you head out on a boat to explore the neighbouring tropical cayes (islands) along the world-famous Lighthouse Reef, the second longest reef system in the world. Swim out into sapphire sea where you can float over schools of exotic fish and a kaleidoscope of fertile coral reef. Break the day up with a beach barbeque lunch under the shade of rustling palms.
DAYS 24 to 29
Blissful Beach time
You've had over three weeks of fairly intensive immersion on this cultural sabbatical in Central America, so now it's time to down tools and enjoy some R&R with a few more days soaking up the sun on Placencia's laidback beaches. If you're looking to embrace a digital detox, this is the place to do it next to postcard-worthy Caribbean waters. There's kayaking, paddleboardng and snorkelling to enjoy straight from the beach. Those feeling energetic can head inland for zip lining in the rainforest canopy or dive with whale sharks in the springtime. We can also arrange diving and fishing trips, boat rides, helicopter tours, abseiling and cultural visits. Make sure you stroll through Placencia's tiny fishing village where you can watch local life go by at a slow pace. We'll give you a list of our favourite restaurants and bars for grilled lobster tails and watermelon-infused mojitos.
Early this morning a transfer will take you to Placencia airstrip for your small plane flight to Belize airport. Your flight to Miami then leaves at around lunchtime and arrives in the afternoon. You then have a two-hour or so layover before boarding your overnight international flight back to London, which takes eight-and-a-half-hours or so.
Your overnight flight from Miami arrives into London early this morning.
A Rough Idea of Price
Dependent on season, accommodation and activities
The cost for this trip is from £15,000 per person. The final cost of the trip depends on the way we tailor it especially for you. The final cost varies according to several factors, which include the level of service, length of trip and advance booking time. The exact price will be provided on your personalised quote.
A few of the benefits of travelling with us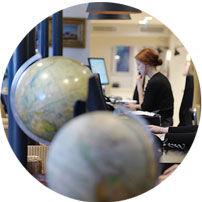 Get in touch
Our experts have the inside track on the destinations they sell and will tailor-make a holiday to your unique requirements.
Contact one of our Belize specialists