Itinerary Highlights
Bustling Antananarivo stopovers
Three nights of lemurs and beach, baobab trees and markets, forest walks and relaxation at Mandrare River Camp in the south of the island
Three nights of glorious east coast beaches, mangroves and hammock snoozing at the lovely Manafiafy Beach and Rainforest Lodge
Four nights at the exclusive Princesse Bora Lodge on the paradise island of Île Sainte Marie with snorkelling/diving, pristine beaches, spa treatments and superb cuisine
Contact one of our Madagascar specialists + 44 (0) 20 3958 6120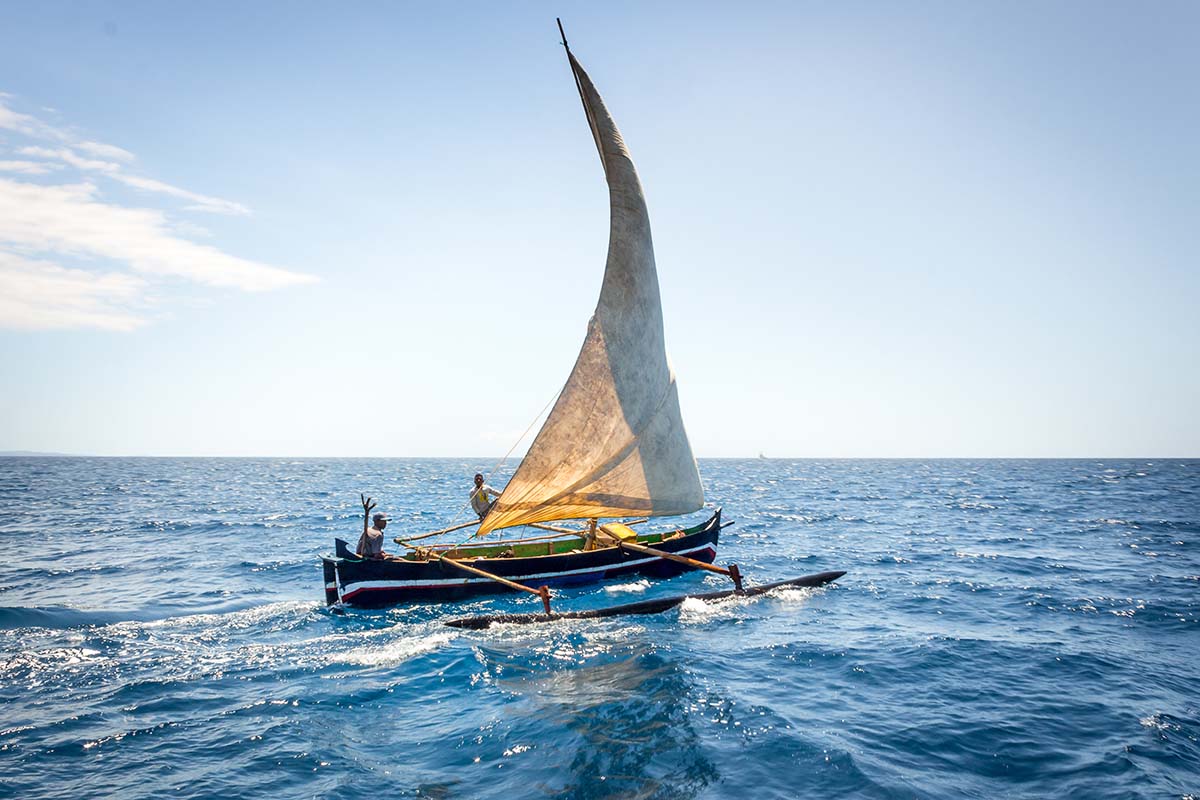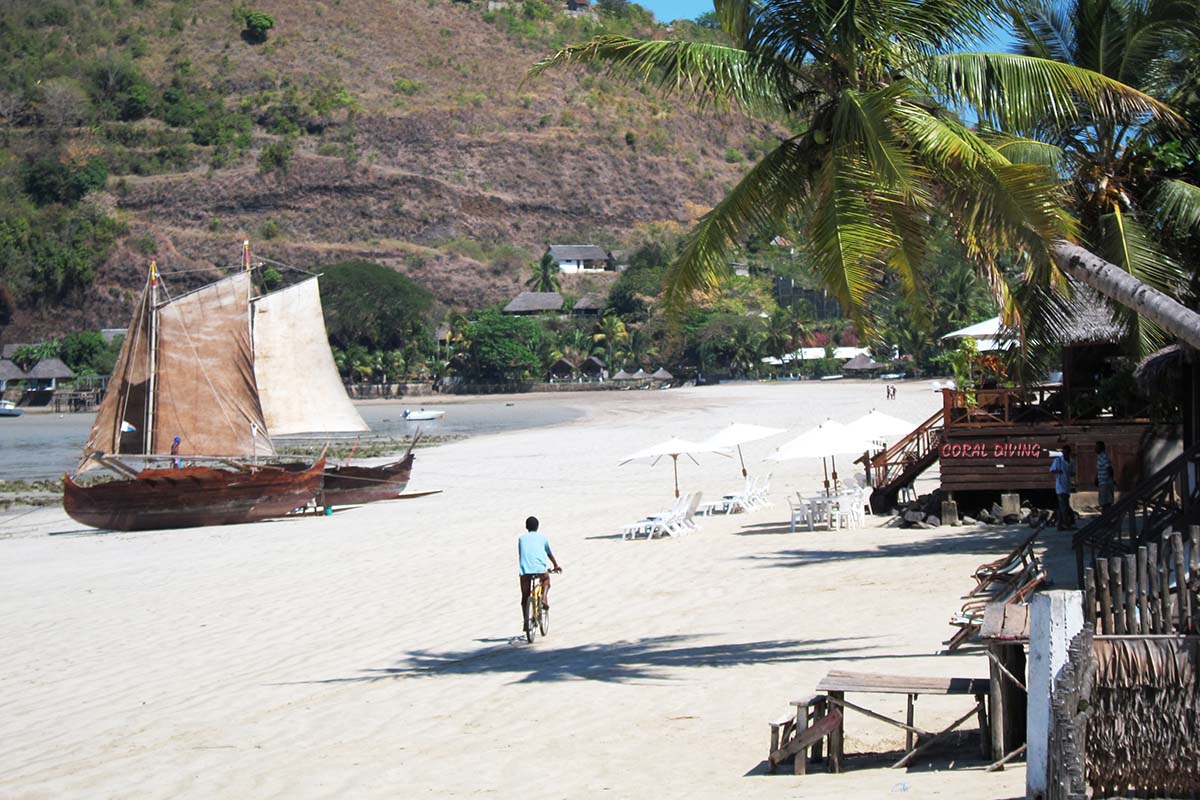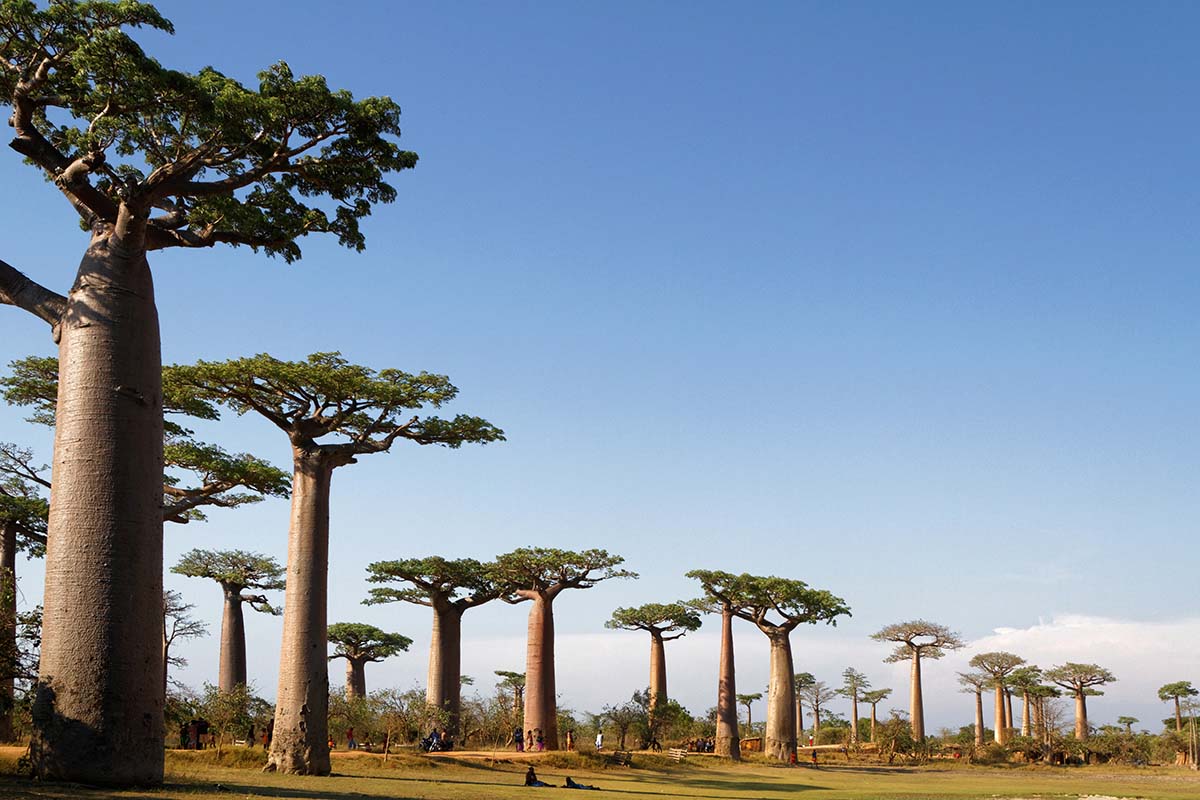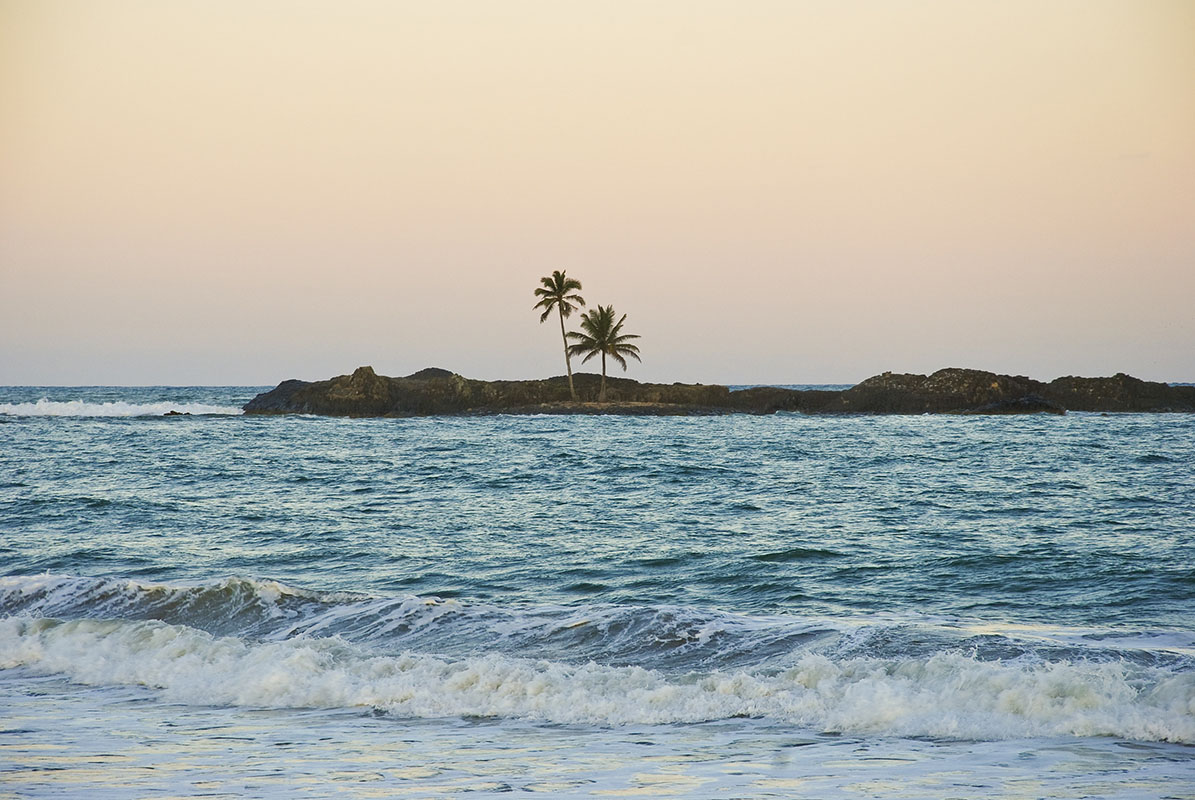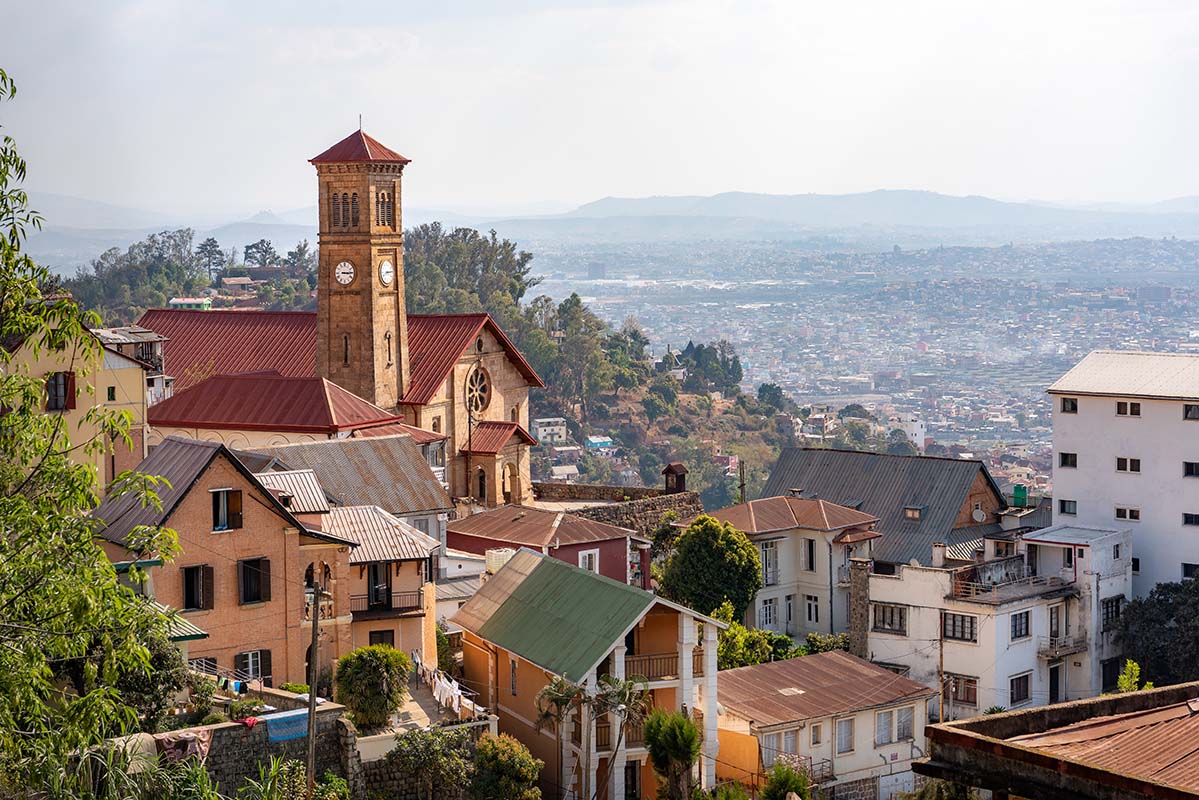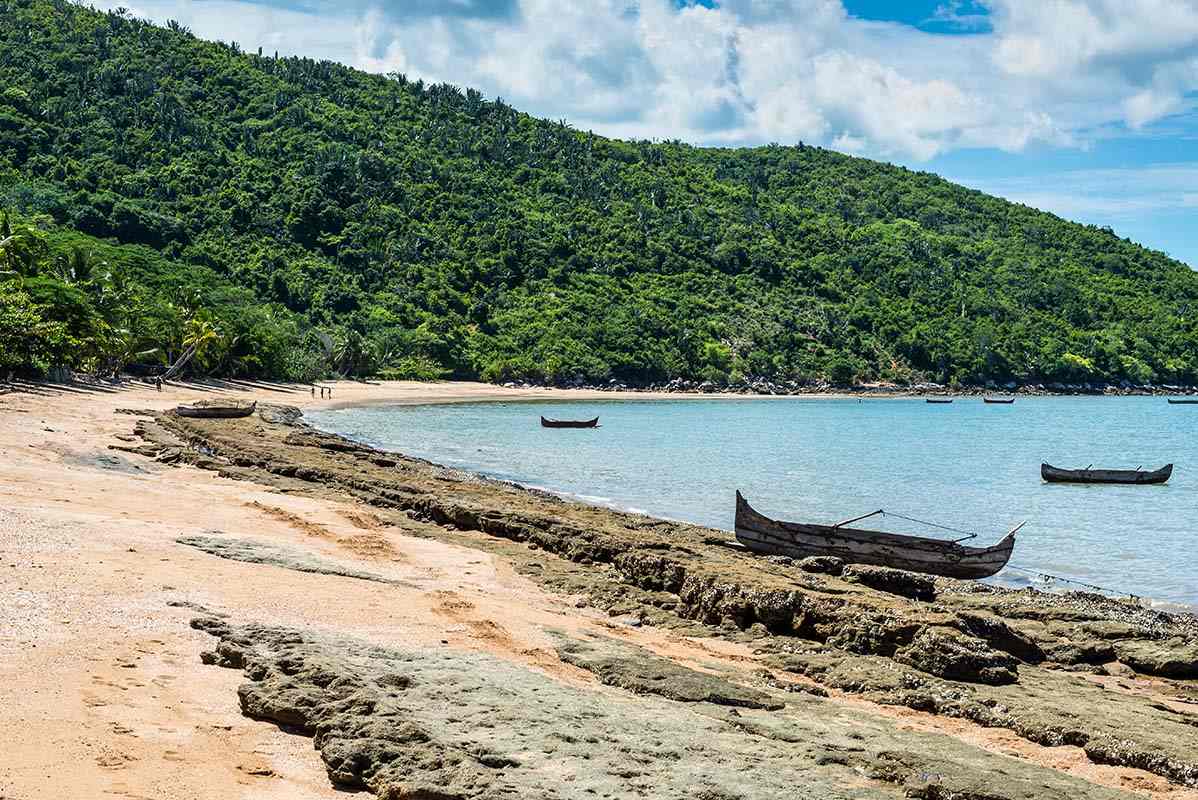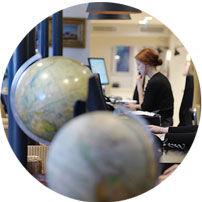 From lush rainforest to heavenly beaches, lemurs and chameleons to humpback whales, this fabulous itinerary allows guests to simply kick back and savour the contrasting landscapes and natural wonders of one of Africa's most fascinating locations. Perfect for those in search of a truly memorable experience yet with plenty of opportunities to relax.
Route
Everything is 100% tailored to you
DAY 1
Your Adventure Begins
Board your evening overnight flight to Johannesburg. The flight will take around 11 hours and your bags will be checked straight through to Madagascar.
You will arrive into Johannesburg in the early morning and connect onto your onward three-hour flight from Johannesburg to Antananarivo (known colloquially as Tana), Madagascar's vibrant capital located in the centre of the island. You'll have a great view from the air of the tightly packed, colourful homes covering every inch of the 12 hillsides rising like islands from the surrounding sea of emerald-coloured rice fields. Your driver will meet you and transport you to your peaceful, modern hotel, conveniently located only 15 minutes from the airport. Here, you can relax, enjoy the pool and spa and indulge in the delicious fresh food on offer as you contemplate the first full part of your Madagascar adventure.
DAY 3
Mandrare River Camp
An early start for your short onward flight (around one hour 45 minutes) to Fort Dauphin in the south of the island. A delightful three-hour drive, first taking in velvety-lush paddy fields, blossoming native flowers and swaying palm trees and then through the contrasting desert-like landscape of sisal plantations beyond the plateau, brings you to your luxury tented home for the next three nights at Mandrare River Camp. With four-poster beds in spacious, airy tents, each with its own veranda overlooking the river, you'll be more than comfortable, lulled to sleep by the gentle sounds of nature and awoken by the scent of fresh pastries and steaming hot coffee.
DAYS 4 & 5
Relaxed Days at Mandrare River Camp
Spend your days relaxing and exploring the variety of landscapes close to the camp and dining on delicious, freshly prepared suppers under the stars. The stunning forests nearby are known for their rich variety of flora and fauna. You'll become experts at recognising the numerous species of lemur unique to the area from grey mouse to ring-tailed and even the adorable Verreaux's Sifaka, renowned for its funky, dance-like skipping. Accompanied by your guide and with permission from the chiefs of the local Antandroy tribe, enjoy enchanting walks through the forests by day, and again in the evening when many nocturnal species begin to emerge. Anyone with an eye for the surreal will relish a chance to photograph the astounding baobab trees. These 'upside down trees' are a Madagascan icon, and their smooth, oversized trunks and tufted tops standing starkly against dramatic sunsets, dwarf all other foliage, including the spiky sisal leaves of the huge local plantations.
The camp offers many excursions, including one to the huge white sand dunes beside the turquoise waters of Lac Anony and another to the village market, a feast for the senses and a perfect insight into local village life. You may even get to witness a traditional wrestling competition, dancing or learn to use a slingshot - who knows when this new skill might come in handy?
DAYS 6 to 8
Manafiafy Beach and Rainforest Lodge
Today, leave Mandrare for the three-hour drive back to Fort Dauphin for lunch before continuing eastwards, through captivating scenery and charming villages to Manafiafy, a further two-and-a-half hours away on the coast. Staying at the incomparable Manafiafy Beach and Rainforest Lodge for the next three nights, immerse yourself in the simple pleasures of beach barbecues and hammock swinging; look for lemurs and chameleons on rainforest walks; head underwater with a snorkel and explore the mangroves in a motorboat or canoe. Unwind with a soothing massage in the dedicated massage pavilion by the sea; spot humpback whales (in season) from the lookout tower and dip your toes in the sandy shallows of the Indian Ocean.
Individual thatched cottages with lustrous timber floors and private verandas overlooking the sea provide a magical home from home while beautifully presented, gastronomic delights are served in the large open-sided dining lodge or on the beach beneath the stars. Simply blissful.
DAY 9
Antananarivo Stopover
An early start for your two-and-a-half hour transfer back to Fort Dauphin airport for a flight to Antananarivo and an overnight stay in your lakeside hotel a short distance from the capital's centre. Enjoy a wander around the city or simply go for a swim and an early night ready for your onward flight in the morning.
DAYS 10 to 13
Ile Sainte Marie
Today's early start is definitely worth it, with a 15-minute transfer to the airport and a short flight over the sea to the paradise (yes, really) island of Nosy Boraha (otherwise known as Île Sainte Marie). A palm tree-clad, white-fringed strip of tropical gorgeousness, surrounded by crystal clear, aquamarine waters, this is a genuinely breath-taking haven and it's yours to savour for the next four nights. In true Crusoe style, your airport transfer is not by car but by ox and cart - a far more authentic way to arrive at the stunning Princesse Bora Lodge and settle into your luxurious thatched bungalow, its bifold doors thrown open to welcome the gentle sea breeze.
With a top-class restaurant serving the most exquisite blend of Creole, French and local (Malagasy) cuisine, an idyllic pool, powder-soft sandy beaches and warm waters just begging to be explored, this is the ultimate luxury retreat.
Your days are completely free for you to plan as you please, with a range of additional activities on offer for those itching to explore, including quad-biking to see a nearby pirate graveyard, cycling, snorkelling, diving and whale watching (in season) as well as splendidly calming African-themed treatments in the spa to complete your rejuvenation.
If you've ever experienced sadness at leaving somewhere special, this one could well be a heartbreaker. A morning transfer back to the island airport will see you connect in Antananarivo for your three-and-a-half hour onward flight to Johannesburg and then onto your overnight flight back to London, which leaves in the evening and takes 11 hours.
The flight lands back in London in the early morning.
A Rough Idea of Price
Dependent on season, accommodation and activities
The estimated cost for this trip is £5,925 to £7,800 per person. The final cost of the trip depends on the way we tailor it especially for you. The final cost varies according to several factors, which include the level of service, length of trip and advance booking time. The exact price will be provided on your personalised quote. The average price for this trip is £6,235 per person.
A few of the benefits of travelling with us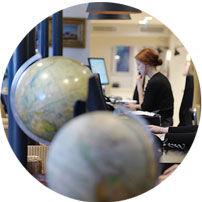 Get in touch
Our experts have the inside track on the destinations they sell and will tailor-make a holiday to your unique requirements.
Contact one of our Madagascar specialists