Itinerary Highlights
A night in Madagascar's vibrant capital
2 nights in a lodge to explore Amber Mountain National Park
3 nights enjoying rainforest and wildlife at Ankarana National Park
4 nights' rest, relaxation and bliss at the paradise island resort of Tsara Komba
Contact one of our Madagascar specialists + 44 (0) 20 3958 6120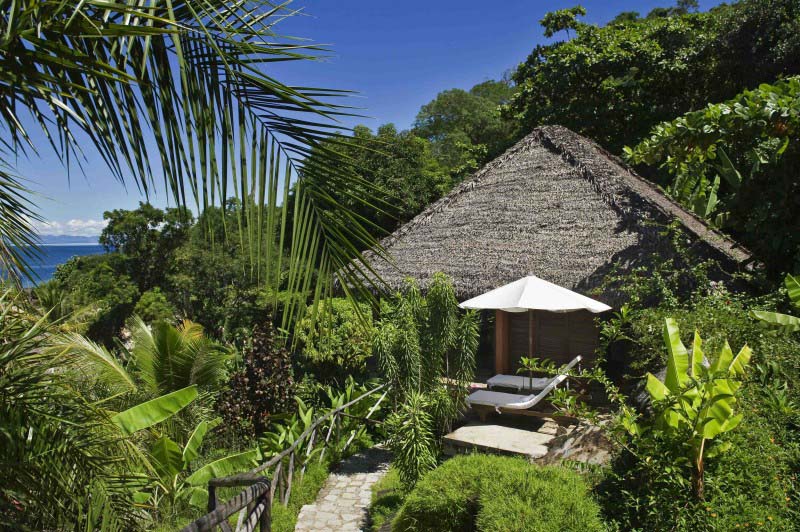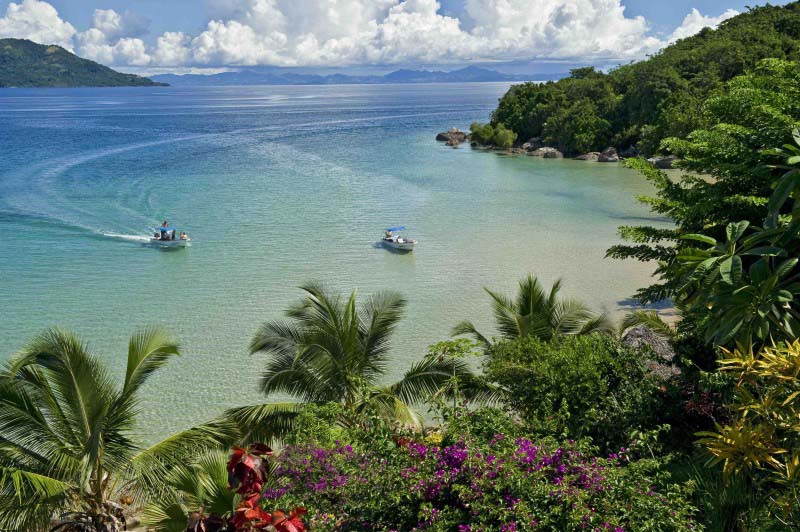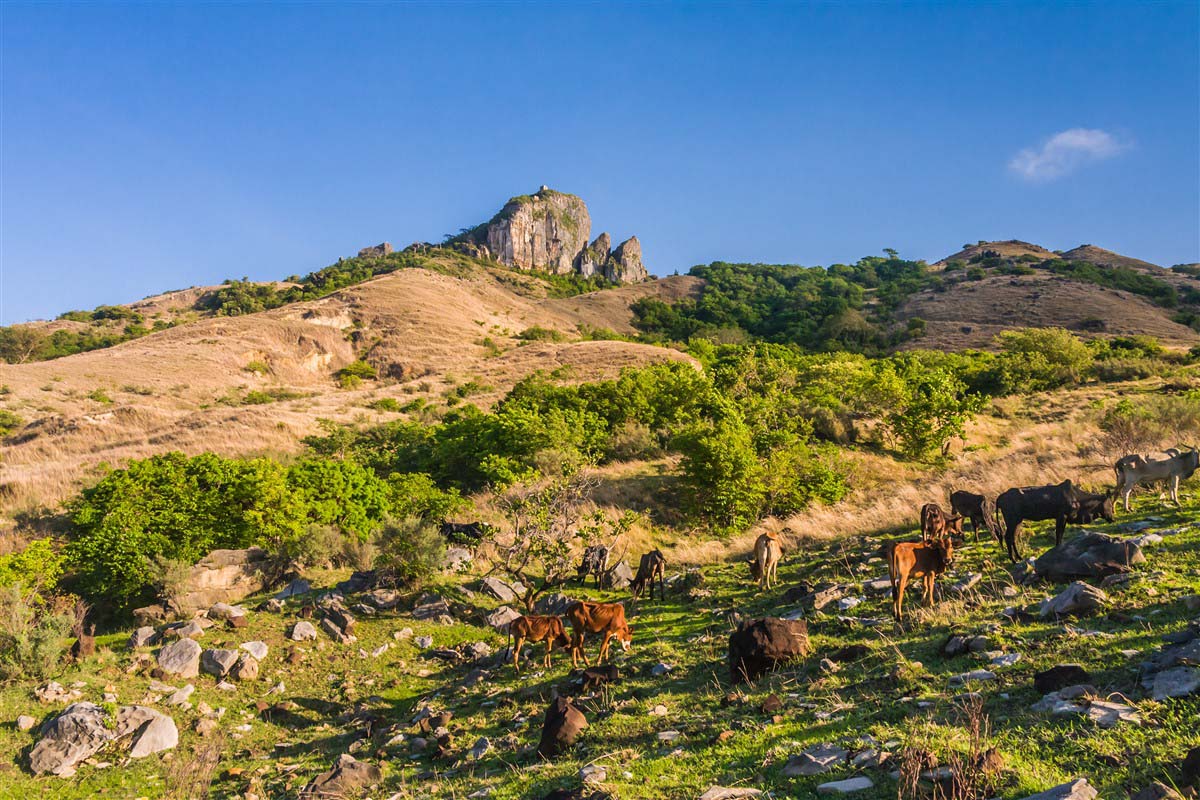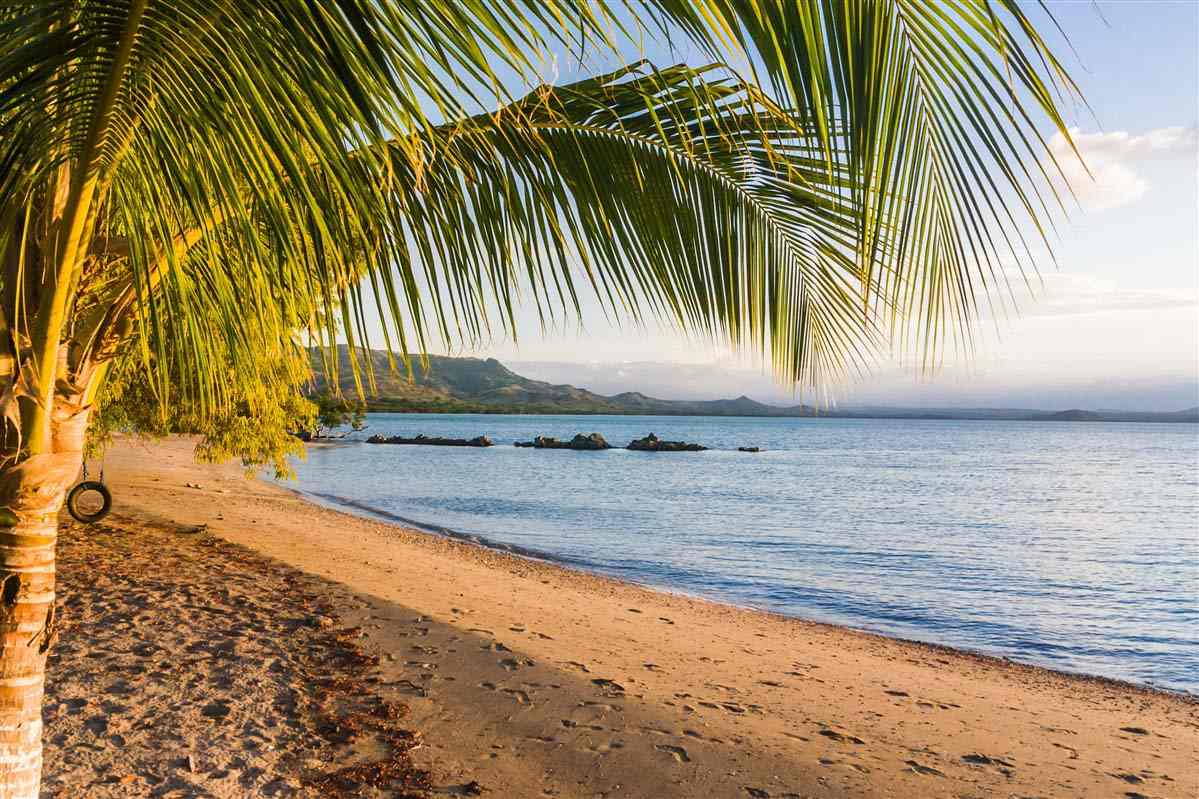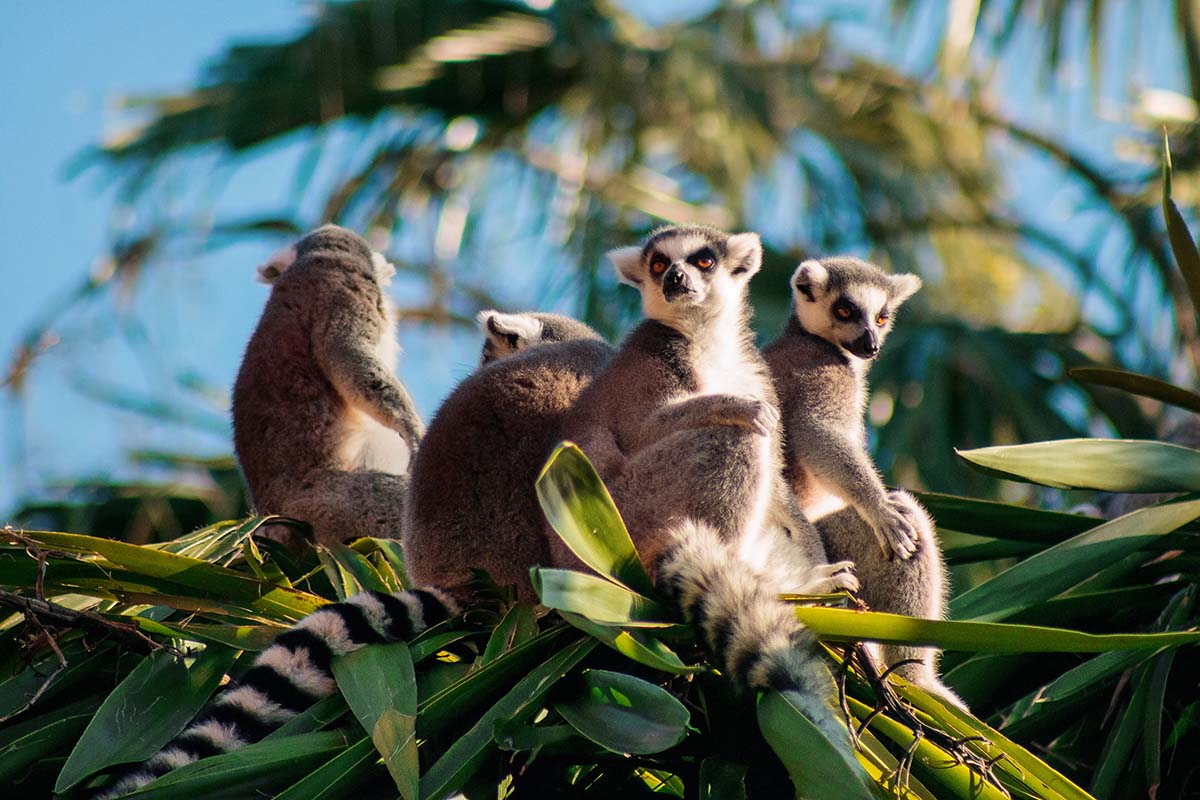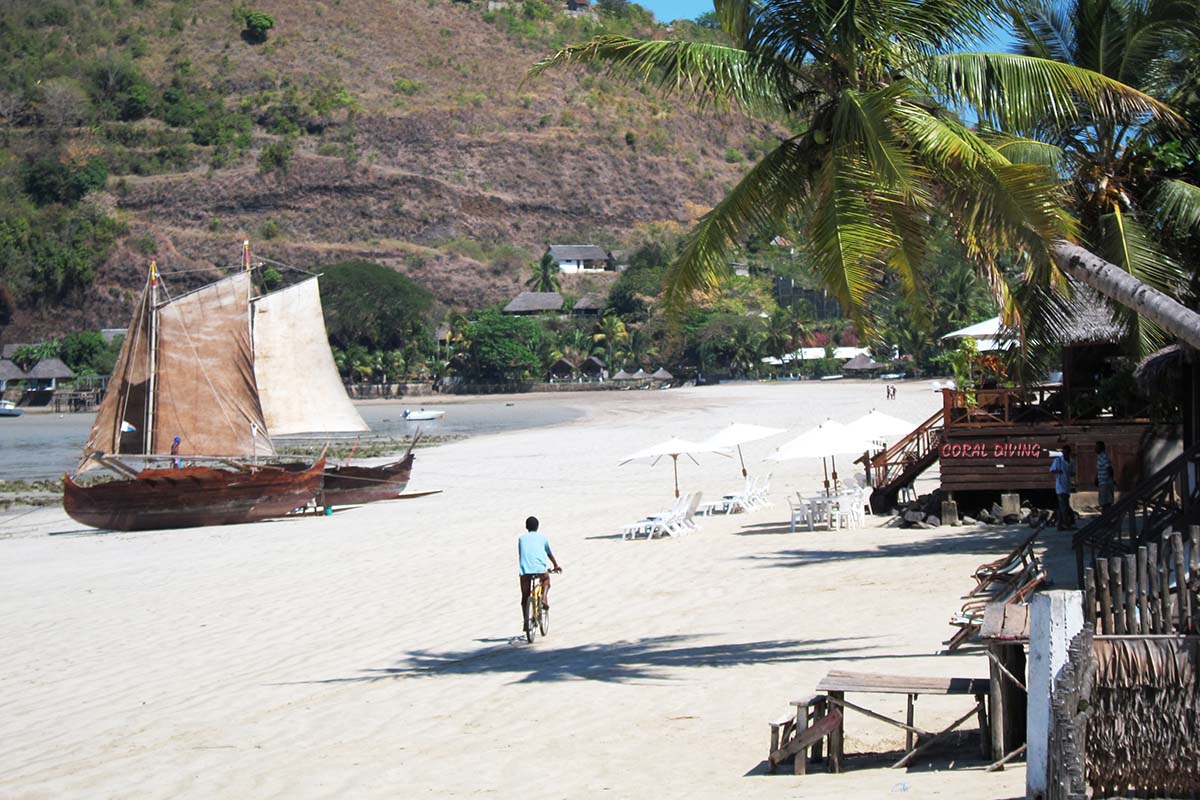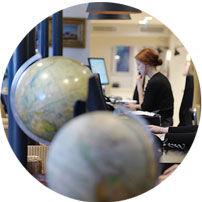 Not only home to Madagascar's famous cocoa beans, the northern tip of the island wows with impressive natural attractions, from flourishing rainforest to idyllic tropical islands. Staying in eco-friendly accommodation, this superb snapshot of the region combines adventure, wildlife and pure indulgence.
Route
Everything is 100% tailored to you
DAY 1
Fly to Antananarivo
Board your direct overnight 11-hour flight to Johannesburg, connecting onto an onward flight to Antananarivo. With a time difference of only three hours, it's a comfortable journey, offering plenty of time to read up on your destination or relax with a movie or two.
DAY 2
Arrive in Antananarivo
Your flight will land in Johannesburg in the early morning and you then transfer across to the connecting three-hour flight to Antananarivo. On arrival in the Malagasay capital you'll be met and transferred privately to your hotel, around an hour and a half from the airport. A chic property in the business area of the city, the hotel offers massage and beauty therapies, a welcome treat after your journey. Head up to the terrace of the SkyBar for pre-dinner drinks and a great view over the city before enjoying a delicious meal and a good night's sleep.
DAY 3
Fly North to Diego Suarez
Your private transfer will take you back to the airport to catch a two-hour domestic flight north to Diego Suarez, otherwise known as Antsiranana. On arrival, you'll be met and transferred to Nature Lodge, a charming eco-property on the edge of the beautiful Amber Mountain National Park, around an hour from the airport. Tucked in between verdant rainforest and the magnificent Diego Suarez Bay, the lodge boasts simple yet beautifully finished timber chalets with their own private verandas and fabulous views. At the heart of the lodge are the bar and restaurant, serving seasonal produce, much of it fresh from the garden. It's the perfect base from which to explore this gorgeous region.
Enjoy an afternoon at leisure in and around the lodge, followed by dinner and perhaps a couple of drinks in the cosy bar.
DAY 4
Visit Amber Mountain National Park
After breakfast, your guide will escort you on a walk to explore the stunning Amber Mountain National Park, home to a huge variety of wildlife species including no fewer than seven species of lemur - Madagascar's most iconic animal. Look out also for fascinating chameleons - their camouflage skills a constant challenge to the eye - as well as a host of colourful butterflies, tiny frogs and geckos. Cooling waterfalls, volcanic lakes and dense rainforest characterise the park, seemingly a world away from the hot, dry coastal area of nearby Diego Suarez.
Returning to Nature Lodge in time for a revitalising lunch, enjoy the afternoon at leisure.
In the evening, join your guide for a chance to see nocturnal creatures on a local walk - you may even glimpse the elusive aye aye, a rare species of lemur that taps on tree trunks to coax out potential prey. Afterwards, return to the lodge for another delectable supper.
DAY 5
To Ankarana National Park
This morning, you'll leave Nature Lodge by car after breakfast to head to the Ankarana National Park, some three hours' drive away. Depending on road conditions, there may be an opportunity to make a small detour en route to take in the spectacular red tsingy, an area of deep, rust-red earth through which hundreds of spiky pinnacles of sandstone, marl and laterite have formed due to fierce erosion. Keen photographers, stand by for a treat. Travelling onwards, you'll arrive at Relais de l'Ankarana, Ankarana Lodge where you'll stay for the next three nights. It's very simple but comfortable accommodation, and perfectly located, just minutes from the entrance to the superb Ankarana National Park.
After a welcome lunch, stretch your legs with a guided walk in to get your bearings and discover some of the natural delights of this very special place.
DAYS 6 & 7
Exploring Ankarana
With so much to see in the park, the next two days are to be spent exploring, with knowledgeable guides on hand to introduce you to the incredible variety of animals bobbing through the tree canopy, huge bat colonies that have made the park's caves their home, striped civets, ring-tailed mongoose and 11 different species of lemur. Swathes of elephant-grey 'corrugated' rock are punctuated by the lush green foliage of the rainforest, with distinctive, angular rock formations crafted by the erosive power of the annual heavy rains. There are some unforgettable sights and fantastic photo opportunities from the many viewing platforms, hiking trails and a striking rope bridge over one of the gorges.
Back at the hotel, simple but hearty evening meals are suitably rewarding after each day's adventures.
DAY 8
Onwards to Nosy Komba Island
Today, it's time to leave Ankarana on a three-hour road transfer followed by a half hour boat trip to the dreamy island resort of Tsara Komba. Nestled discreetly amid the coconut palms on perhaps the most picturesque (which is saying something) of several islands making up the archipelago of Nosy Be, this idyllic property is designed to fill every moment of your stay with pure joy. With just eight individual timber lodges, complete with a spacious private veranda overlooking the shimmering turquoise bay, it's a heavenly retreat where you can truly unwind.
Boasting impressive eco-credentials as well as serving supremely high quality, organic cuisine (and delectable cocktails), the resort's warm and friendly staff will do everything they can to ensure your stay is as relaxed and personalised as possible.
Spend the afternoon as you please, with a stroll along the dazzling white beach, through the botanical gardens or just taking in the view as the local fishermen pull up the day's catch on their tiny wooden boats. Other activities we can arrange include snorkelling, canoeing, paddle boarding, fishing, botanical garden walks, visits to nearby islands, deep sea fishing, trekking, diving (including PADI certification) and massages and beauty treatments.
DAY 9
Boat Trip to Baie des Russes
This morning, skim along the coast on a motorboat excursion to the resplendent Russian Bay, popular with passing yachts-people as a sheltered haven to anchor up and savour its calm, clear waters.
Teeming with wildlife, with hundreds of species congregating around its coral reefs, the bay is regularly visited by dolphins, humpback whales (usually from August to the middle of November), whale sharks and ever-graceful manta rays, not to mention the delightful turtles who gravitate to the pristine beaches here to lay their precious eggs.
On your return to the resort, enjoy the afternoon as you please.
After a leisurely breakfast, head off on a morning trip to the market at Ambanja, the riverside heart of a large farming community tending plantations of cocoa, ylang ylang, coffee, rice and vanilla. Beneath colourful parasols and ramshackle canopies, you'll find stalls laden with coconuts, dried beans, succulent fruit and vegetables, freshly baked bread and woven baskets of every shape, size and colour. After a thorough browse, a chat and a little haggling, you'll travel on to visit a local cocoa plantation, supplier to several chocolatiers around the world. Take a closer look at the distinctive stripey cocoa pods ranging in colour from ruby red to citrus green, their coveted beans laid out to dry in the sunshine, and learn about the chocolate-making process from start to scrumptious finish.
In the afternoon, have a swim, do some snorkelling or simply chill out under a coconut palm back at the resort.
DAY 11
Another Day in Paradise
Your last full day is completely at your disposal, so make it as active or as relaxed as you wish. The resort's canoes, paddle boards and snorkelling gear are on hand, or you could book a soothing massage or beauty treatment or ask the chef to prepare a romantic gourmet picnic for you on the beach. There are numerous additional excursions you could opt for with the help of the resort staff, though you'll definitely want to be back on your veranda, a glass of your favourite beverage in hand, to enjoy the sunset over that stunning bay one last time before you leave.
After wonderful breakfast, you'll be transferred first by boat to the island of Nosy Be (a 40-minute journey) and then on by car to the international airport some 30 minutes away.
Your flight to Antananarivo takes around one-and-a-half-hours before you connect on to Johannesburg (a three-and-a-half-hour flight) in time for your overnight flight of around 11 hours back to London.
Your flight will arrive into London early in the morning.
A Rough Idea of Price
Dependent on season, accommodation and activities
The estimated cost for this trip is £4,810 to £5,775 per person. The final cost of the trip depends on the way we tailor it especially for you. The final cost varies according to several factors, which include the level of service, length of trip and advance booking time. The exact price will be provided on your personalised quote. The average price for this trip is £4,810 per person.
A few of the benefits of travelling with us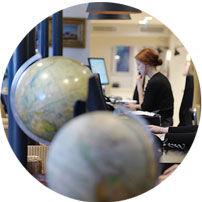 Get in touch
Our experts have the inside track on the destinations they sell and will tailor-make a holiday to your unique requirements.
Contact one of our Madagascar specialists