Itinerary Highlights
Visit Jigokudani Park and see its iconic snow monkeys bathing in the hot springs
Marvel at the steep thatched roofs of the farmhouses in the UNESCO World Heritage site of Shirakawago village
Get to grips with geisha culture on an guided afternoon experience, complete with dinner in Kyoto
Contact one of our Japan specialists + 44 (0) 20 3958 6120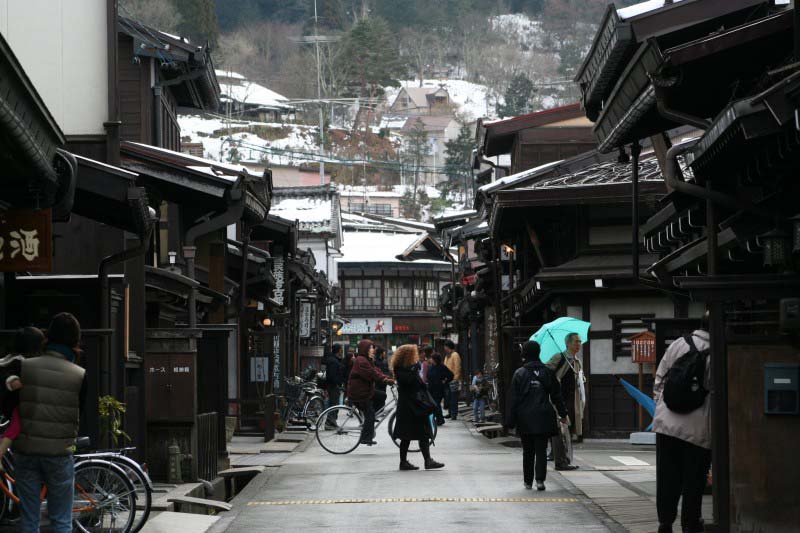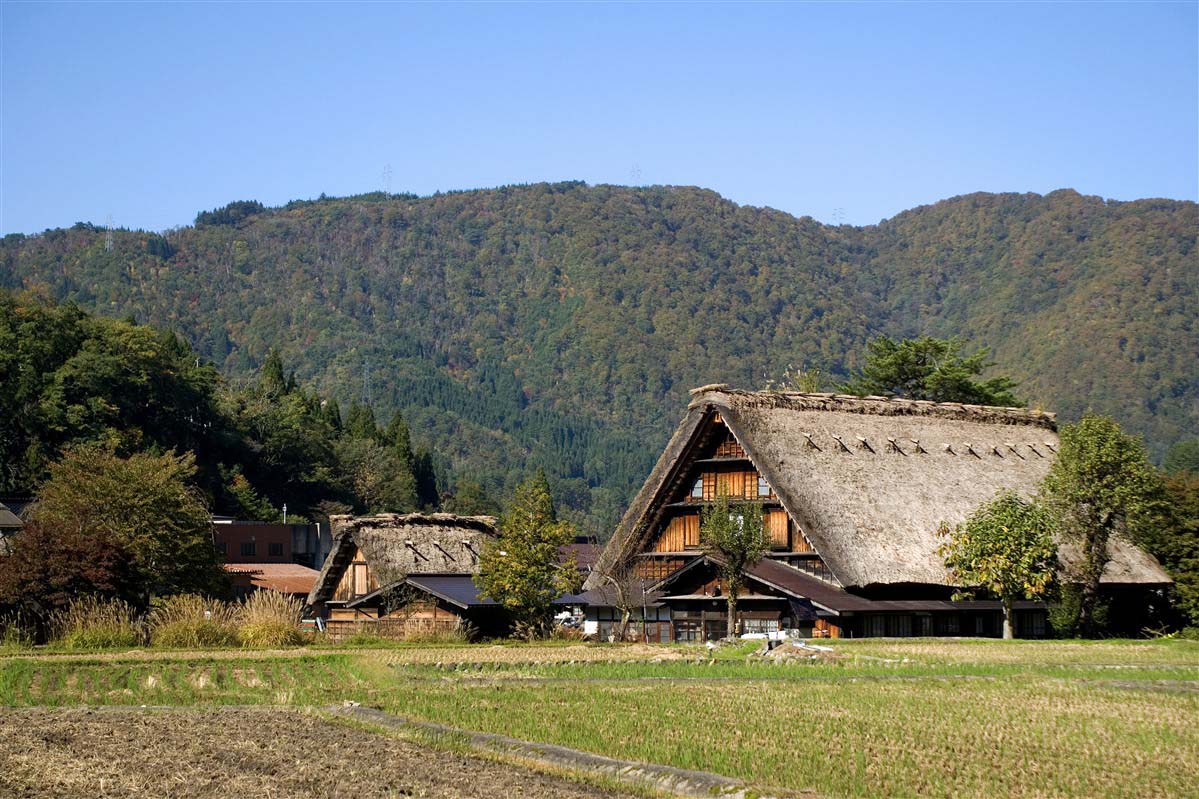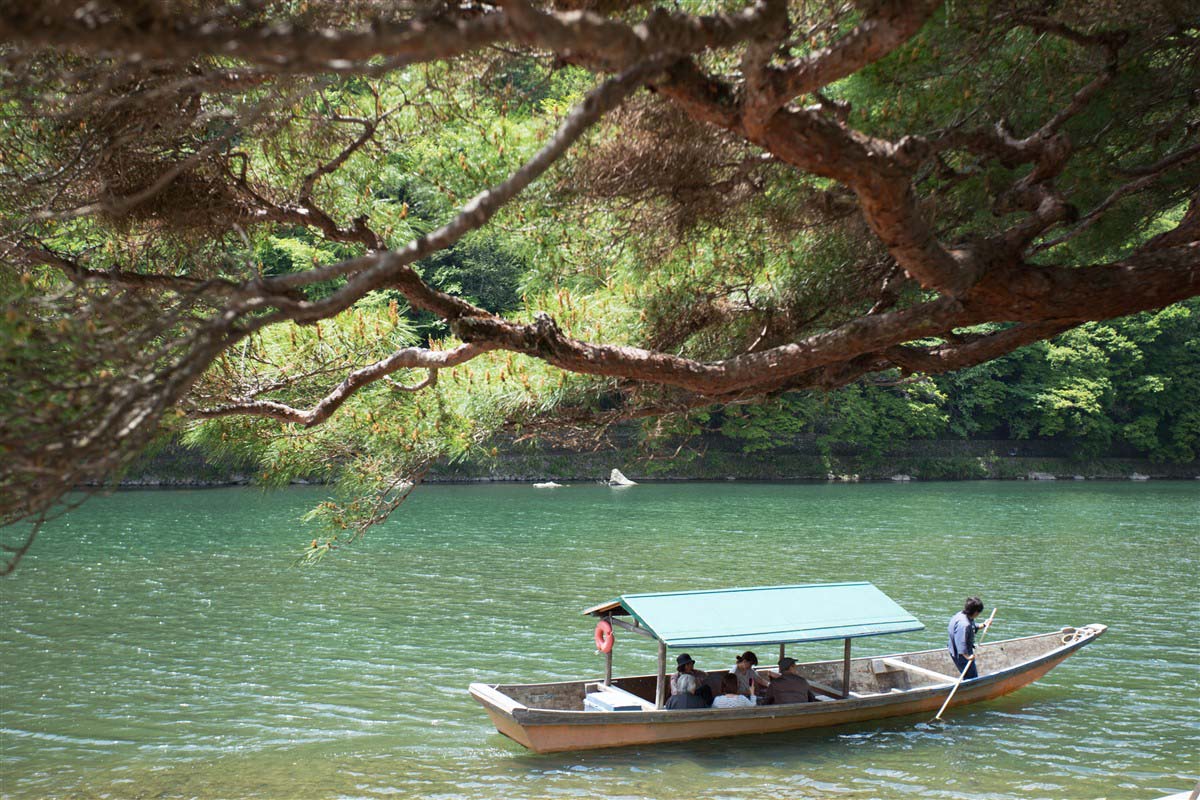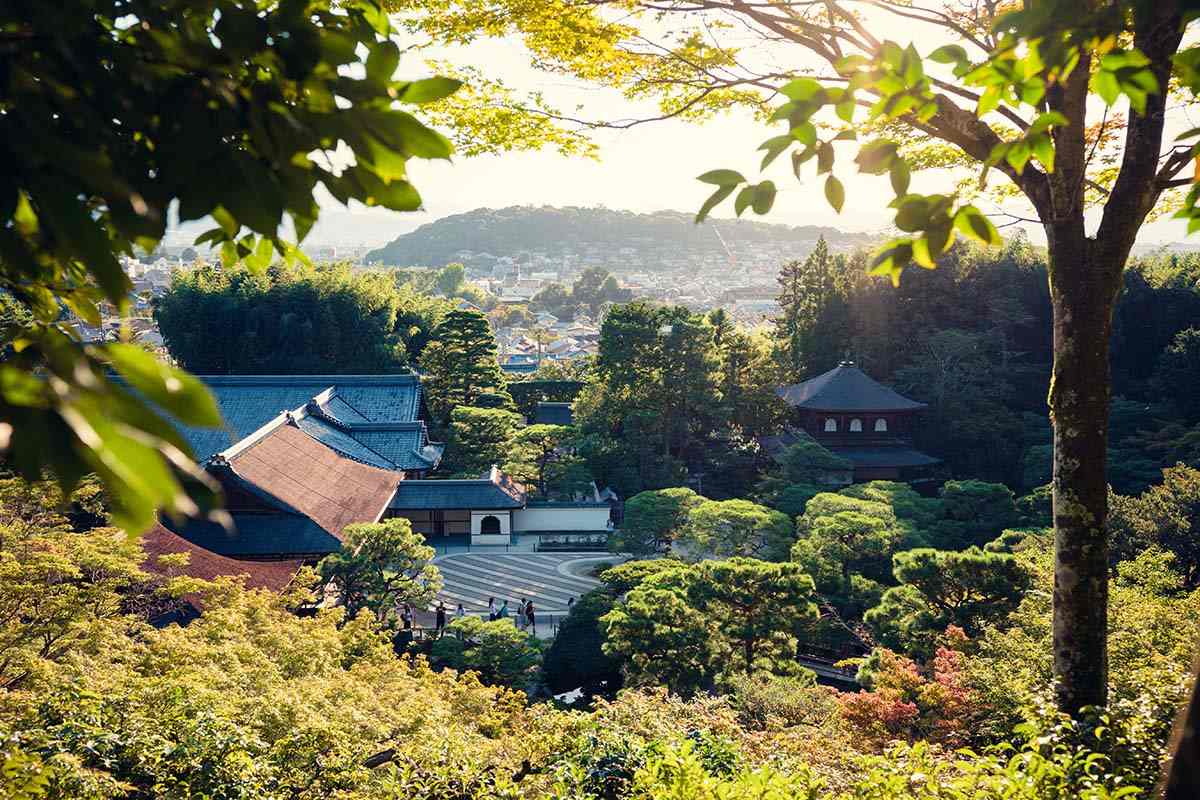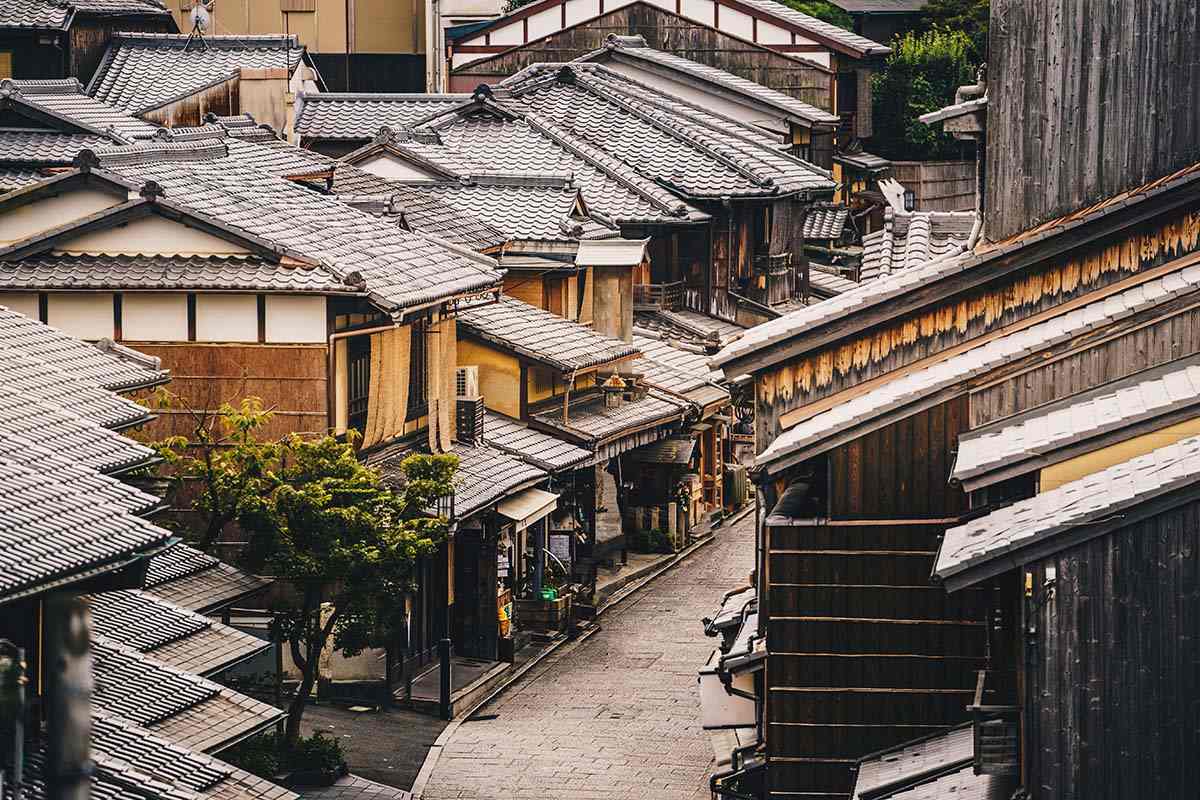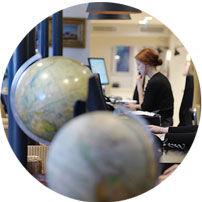 Explore the northern reaches of the main Japanese island of Honshu on a trip off the well-worn Honshu path. This twelve day itinerary takes you up and over the Japanese Alps, past traditional towns and hot-spring-swimming monkeys, to the beautiful coastal city of Kanazawa, and finally the ancient capital, Kyoto.
Route
Everything is 100% tailored to you
DAYS 1 & 2
International Flight | Tokyo Calling
The flight to Japan takes roughly eleven and three quarter hours so make sure the iPad is loaded with the latest box sets and take this opportunity to get a good snooze or two in.
Your flight arrives into Tokyo Narita in the late morning and you will be met after baggage reclaim for your private transfer into Tokyo city centre. The journey takes about an hour and a half and you will be staying in one of outstanding city hotels in the Japanese capital. Every one of the hotels we work with is located on the upper floors of some of Tokyo's tallest tower blocks, so you can expect world class views of the city and - sometimes - Mount Fuji in the distance. This afternoon we would recommend hitting the ground running to combat the effects of jet lag, so you will be met at your hotel after lunch by your guide for an afternoon and evening orientation of this fascinating city. The tour starts with a scenic river cruise along the Sumida River to the district of Asakusa, part of Tokyo's shitamachi or old town. Asakusa was once home to Tokyo's geisha culture and also home to the city's oldest Buddhist temple, Senso-ji, which is surrounded by charming old streets that are perfect for stretching your legs. The tour ends with a visit to Tokyo's most famous shrine, Meiji Jingu, which is a haven of calm surrounded by thousands of trees in the heart of the city.
Return to your hotel and we will have provided you with a detailed Dossier on the best places to eat, drink and shop in the city, which will come in very useful this evening. One word of advice - Tokyo's best restaurants (of which there are many) are often very small and serve only a handful of covers, so it's always advisable to ask us to book well in advance for you.
After breakfast in the capital it's time to head into the hills - or more precisely the Japanese Alps - using Japan's famously efficient and speedy rail system. You will be met at the hotel and transferred to Shinjuku Station, in Tokyo, for the roughly three hour train ride to Matsumoto, where another transfer will be waiting to meet you. After settling into your new hotel and some lunch you have the afternoon at leisure to explore this charming town. Matsumoto is famed for its castle - one of only twelve original castles in the country - which is in a beautiful setting, surrounded by rice paddies, wasabi farms, vineyards and the Japanese Alps. It is also known as a hirajiro castle, because it is built on a plain rather than on a hillside, and has a distinctive black exterior and red arched bridge entrance. Once you have explored this hugely authentic fortress, you can wander around neighbouring Nakamachi, the city's longstanding merchant district which is full of traditional whitewashed buildings
If you're travelling between December and April (and in an ideal world you would be, because mid-March to mid-April is blossom season for much of Honshu Island - the most magical time to be there) we will have arranged for you to visit Jigokudani Park and its iconic snow monkeys today. We will provide you with tickets for the two and a half hour train from Matsumoto via Nagano (host city of the 1998 Winter Olympics) to Yudanaka, from where you can take a bus to the entrance of the park. It is then a half hour walk to the onsen hot springs where large groups of pink-faced snow monkeys (actually Japanese macaques) bathe in warm water to stay toasty in the snowy surroundings. It's one of the most famous sights in Japan, and well worth the round trip. Back in Matsumoto, you have the rest of the day at leisure to explore the town more or just relax. If you're travelling outside of the December - April window, then we'd probably recommend a different excursion today, namely to Kamikochi. Kamikochi is a popular nature trail in the valleys to the west of Matsumoto, known for its pristine Azusa-gawa River and beautiful Japanese Alps setting. The journey to Kamikochi takes roughly one and a half hours, first by train from Matsumoto to Shin-Shimashima Station, and then by bus. We will provide train and bus tickets and once in situ you can enjoy the moderate trekking that should take no more than four hours.
DAY 5
Take a trip to Takayama
After breakfast this morning you will be met at your hotel for the two hour drive to Takayama, a mountain town famed for its beautifully preserved shitamachi or old town. On arrival in to the town you will check in to your ryokan or traditional inn. This is a great additional way to gain an insight into Japanese culture because ryokans offer a glimpse into Japanese home life; you'll be staying in rooms with tatami floors, rice paper walls and futon beds, and wearing yakata dressing gowns and slippers. For lunch, queue for the famous Hida beef sushi in one of the town's special food stalls, before spending the afternoon wandering the streets of the old town, which are lined with ancient merchants' homes and sake breweries. We definitely recommend a stop at one of the breweries for a taste of the local drop. Later this evening, in keeping with the half board traditions of a ryokan stay, you will enjoy a multi-course kaiseki dinner of delicious and beautifully prepared cuisine, served in your room.
After breakfast in your ryokan we've provided you with bus tickets for the 50 minute drive to the UNESCO World Heritage Site of Shirakawago. This beautiful village is home to several farmhouses, all which have a distinctive gassho-zukuri (literally: 'made like praying hands') style of steep thatched roof - not just a pretty picture, the rooves are cleverly designed to counter the significant snowfall in the region in winter. Explore the village and marvel at the beautifully constructed houses, some of which are well over two hundred years old, and which were constructed without nails. Later, return to Takayama and enjoy the rest of the day leisurely exploring. This is fine walking country and we can provide suggestions for lots of good local walks, but one obvious one is the two mile Higashiyama Trail. The scenic path takes in Takayama's shrine-lined Temple Town, before climbing up through Shiroyama Park woods, the site of the ruins of the old Takayama Castle. Another activity we can arrange is a morning cycling tour of Hida Furukawa, a pretty Japanese Alpine village famed for its ancient buildings, rice paddies and high class sake breweries.
DAY 7
The way to Kanazawa
This morning you will be transferred two hours by car from your ryokan to the beautiful coastal city of Kanazawa. Thanks to its location on the northern coast of Honshu island, the city was spared the fate of others in Japan during the Second World War, and as a result Kanazawa retains a wonderfully traditional air. This afternoon you can explore the city at your leisure, including wandering around the well-preserved Higashi District, which is full of wooden buildings, chaya teahouses (where geishas would dance and sing for clients) and small artisanal shops.

After breakfast this morning you will be met at your hotel by your guide for a more formal tour of Kanazawa, a noted cultural and artistic hub in the 17th century. The tour starts at the once private Kenrokuen Garden, which is considered one of the three most beautiful gardens in the country. Spread across some 25 acres and made up of fountains, carp ponds and seasonal plants and trees, this really is a fabulous place to visit almost all year round.
This morning you will be transferred to the train station for the three hour train to Kyoto, where you will be met for the transfer to your hotel. Since Tokyo you have been staying in smaller, more traditional hotels and ryokans, so for a change of pace in Kyoto we have booked you into a state of the art new hotel. After lunch you will be met at your hotel by your guide for an afternoon tour of this fascinating city - another of Japan's many ancient capitals and home to some 2,000 shrines and temples, a staggering 17 of which are designated UNESCO World Heritage Sites. Your tour of Japan's cultural capital begins at the Heian Shrine, complete with Japan's tallest torii gates - the vermillion coloured arches that mark the entrance to hallowed places. The gardens surrounding the shrine, known collectively as Shin-en, are particularly beautiful. Next stop is Kiyomizu-dera Temple on Mount Otawa. With its vast veranda 40ft off the ground, this is another beautifully constructed building that required no nails. Your camera will definitely get a work out today!
You have this morning to explore Kyoto at your leisure, and of the many, many options of things to see and do, we would recommend three sites in particular. The first is Fushimi Inari Taisha, where thousands of torii gates line pathways winding through a forest, creating an extraordinary vermilion tunnel effect. Next we suggest you see the Zen Garden and beautiful pagoda of Ginkakuji, the Silver Pavilion. Finally, wander along the Philosophers' Walk, a stone pathway beside a stream lined with cherry trees. It can get busy in sakura (cherry blossom) season, which runs from mid-March to mid-April, but it's still magical. After stopping somewhere for lunch you will be met by a guide in central Kyoto for an in-depth introduction to the city's geisha culture this afternoon. First of all your guide will explain about geikos (the local term for geishas) and their maikos (apprentices) before you explore the atmospheric teashop-lined alleyways and shrines of Gion district, the one-time haunt of the geishas. Visit a theatre where geisha and maiko once performed traditional dances, before you cross Kyoto's most famous bridge, Tatsumi Bashi, and then wander along cherry tree-lined Shirakawa Canal. After the walking tour, you will be taken by your guide to a restaurant for dinner with a maiko. Enjoy a kaiseki dinner and learn about the complex etiquette and rules governing geisha culture. During dinner the maiko will perform traditional dances and may even teach you some traditional Japanese drinking games!
Enjoy a last morning at leisure in Kyoto before your transfer to the train station for the three hour something (depending on the type) bullet train to Tokyo Central Station. From here you will be transferred to your hotel for a final night in Japan's capital.
After breakfast at the hotel you will be transferred to the metro station for the train to Narita Airport and your lunchtime flight home to the UK. The flight is a good twelve hours plus, so make sure you've charged up the iPad again - you will land back at home in the early evening.
A Rough Idea of Price
Dependent on season, accommodation and activities
The estimated cost for this trip is £4,705 to £5,650 per person. The final cost of the trip depends on the way we tailor it especially for you. The final cost varies according to several factors, which include the level of service, length of trip and advance booking time. The exact price will be provided on your personalised quote. The average price for this trip is £4,705 per person.
A few of the benefits of travelling with us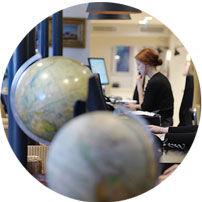 Get in touch
Our experts have the inside track on the destinations they sell and will tailor-make a holiday to your unique requirements.
Contact one of our Japan specialists