Itinerary Highlights
Sample some fantastic Japanese cuisine and lively nightlife in Fukuoka
Visit Mount Aso and (eruption likelihood permitting) climb up to see her vast sulphurous crater
Hike some of the most scenic trails in Japan in Kirishima and on the island of Yakushima that together form the Kirishima-Yaku National Park
Contact one of our Japan specialists + 44 (0) 20 3958 6120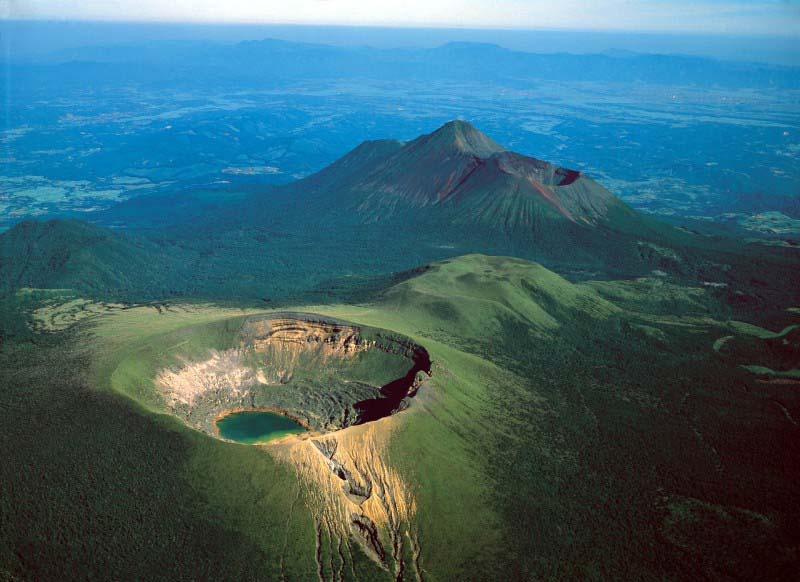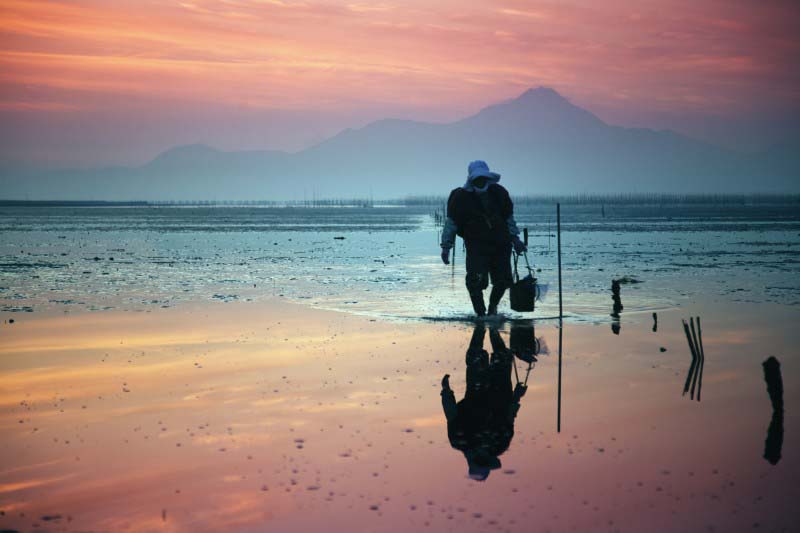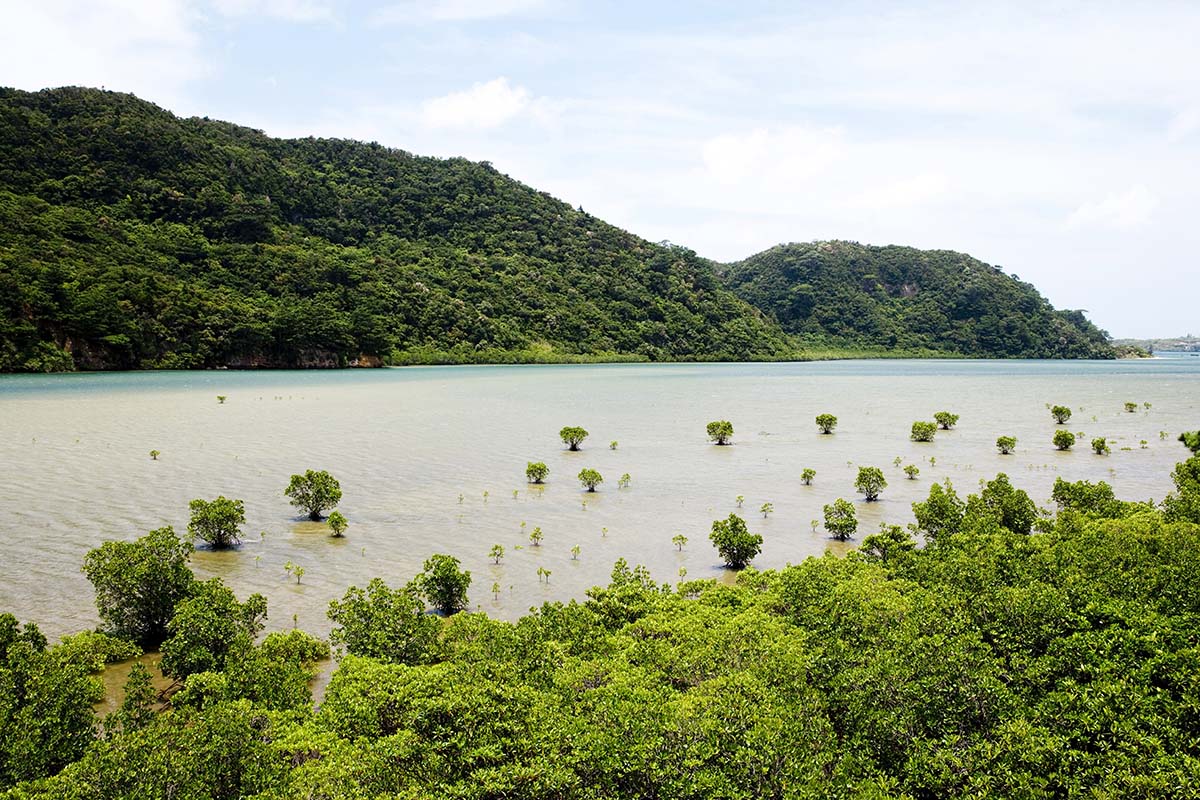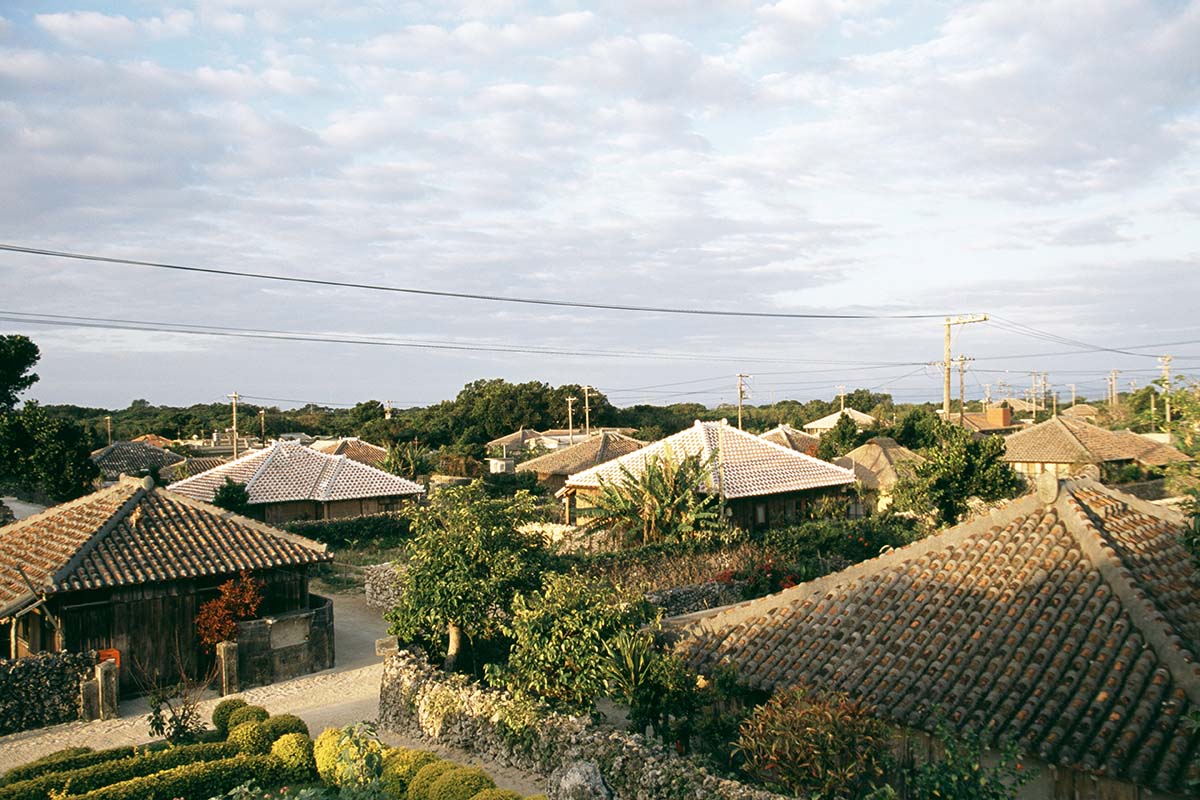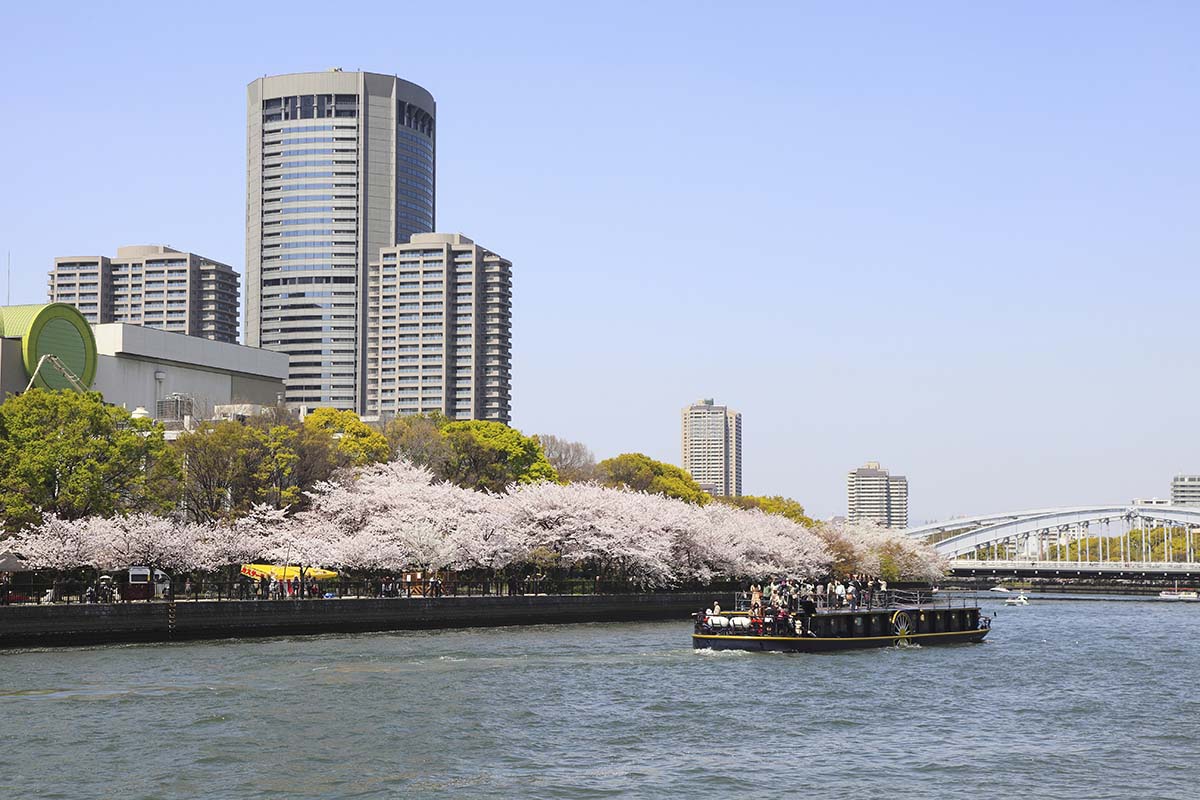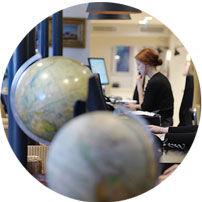 A visit to Kyushu is the perfect way to get off the beaten track in this wonderful country. On an island dominated by volcanoes, onsen hot springs and vibrant coastal cities you'll spend just under two weeks adventuring and exploring amongst some of the most breathtaking scenery Japan has to offer, visiting the fun city of Fukuoka, the volcanoes of Aso and Kirishima National Park, Kumamoto Castle, Kagoshima city and finally the sub-tropical paradise island of Yakushima.
Route
Everything is 100% tailored to you
This afternoon you will fly to Tokyo from London. The flight to Japan takes nearly 12 hours so you'll need to download the latest box sets to your iPad.
After your flight arrives into Tokyo late this morning you'll be met by one of our local drivers to make the private transfer into the city. You will have this afternoon at leisure in the Japanese capital, and we recommend trying to make an evening of it too so that you avoid jet lag by switching to Japanese time as soon as possible. We will provide you with a Dossier detailing our discerning selection of places to eat, drink, shop and see in the city, so you certainly won't be short of ideas.
After breakfast at your hotel it's time to experience one of the many reasons we love Japan so - the bullet train. The flight from Tokyo Airport to Fukuoka - the northern gateway to Kyushu - is one hour and 50 minutes, but if you add in transfers from central Tokyo to the airport, and from Fukuoka Airport to the city centre, it ends up being a roughly six hour trip. Alternatively, zip on the metro to Tokyo central station, board your Shinkansen (superfast) bullet train and five hours and fifteen minutes later you'll be in Fukuoka - having also caught a glimpse of Mount Fuji (out of the right-hand window) 45 minutes into the journey. In fact, the coastline views on this route are consistently gorgeous, so you'll easily while away the journey gazing out of the window.
When you arrive there is time to settle into your hotel and have dinner before an early night ready for a full next few days.
DAY 4
Fun Fukuoka and Happy Hakata
We think Fukuoka is one of the most under-rated places in Japan, and this fun city is actually the fusion of two cities - the ancient port of Hakata and the fortified Fukuoka - which merged into one megalopolis (currently the 6th biggest in Japan) in the late 1800s. Our Dossier will detail the things to see and do, and these must include sampling the city's excellent cuisine. Come evening Fukuoka's yatai or food stalls spring up all over town and you can go on a thoroughly indulgent food crawl. The best spot is the line of stalls on Nakasu Island, where you can enjoy yakatori chicken skewers and the city speciality, Hakata ramen - egg noodles with pork-based broth.
As the nearest harbour to the Korean mainland the city has always had a cosmopolitan and continental feel and today you can explore the city at your leisure. Whatever you decide on, we'd recommend including a visit Shofukuji, acclaimed as the first ever Zen Buddhist temple in Japan. It's then a short walk to Tochoji Temple, home to the Fukuoka Daibatsu - a 33ft tall wooden Buddha statue. We can also arrange a day trip to Nagasaki, now a thriving city but once the scene of utter devastation at the end of WWII as the target of the second atomic bomb. Explore the old city's cobbled streets and enjoy the view from Mount Inasa. Alternatively, enjoy a half day visit to the charmingly rural Nokonoshima Island, just offshore, to see the beautiful fields of flowers and try komomedon - the local speciality consisting of rice, sashimi and squid in a sesame sauce - for lunch. Finally, you could visit nearby Dazaifu, a city dating back to the 7th century, and home to Tenmangu Shrine and Komyozenji Temple, famed for its zen gardens.
DAY 5
Feeling Hot, Hot, Hot
One of Kyushu's defining features is its onsen hot spring resorts, the most famous of which is Beppu on the east coast. Beppu is the Japanese equivalent of a British seaside town, where the locals bury themselves up to the neck in hot sands; it can be a bit full on, so we like to recommend staying just inland in the Yufuin region instead. You will be met this morning for the two hour drive to Yufuin in time for lunch in this charming town surrounded by mountains. The town centre is full of quaint buildings and onsen hot spring bathhouses and if you want to tackle this most Japanese of traditions, we will provide you with a full run down on onsen etiquette so you don't cause a diplomatic incident. Alternatively, there are a number of well-marked circular walking trails to take around the town.
After a day exploring the town, head back to your hotel, which is in a charming ryokan (traditional inn) style, where they will serve you a delicious and traditional kaiseki multi-course dinner.
Today you will continue by car to Kumamoto, passing by one of the most significant volcanic regions of Japan - which is really saying something. Mount Aso - the largest volcano in Japan - has erupted several times so we will keep you abreast of the latest warnings and threat levels, but if she is behaving herself a visit to the vast crater, with clouds of sulphurous gas belching out, is an experience of raw geological power that's well worth it. For the less adventurous, the nearby and perfectly conical Komezuka crater is a gentler example of the region's volcanic forces at work.
After exploring the Aso region, head on to Kumamoto for an appreciation of Japan's man-made, as opposed to natural, beauty. You'll find this in the form of Kumamoto Castle, arguably the finest example of traditional castle architecture in the country. After appreciating the castle, there will be time this evening to enjoy the city's restaurants and bars too.
Tragically a 2016 earthquake saw some of the ancient walls destroyed, meaning you can't enter the castle, but restoration is underway and it's interesting to see the progress. In the meantime, the extensive gardens are still open.
DAY 7
Kumamoto to Kirishima
Up nice and early you'll leave Kumamoto city centre and be driven for two and half hours to the Kirishima National Park, the beautiful home of a string of crater lakes that will look strangely familiar to fans of You Only Live Twice, which was filmed here. This was Japan's first designated National Park and is a superb place to go walking - although weather conditions can be changeable so we strongly recommend bringing the correct equipment. This afternoon you will have the opportunity to walk one of the many trails in the area, before a well-earned rest at your new nearby hotel.
We like the change of pace from urban to rural which can be readily enjoyed in Kyushu, and this definitely applies again today.
DAY 8
Kirishima National Park
Because of the unpredictable weather often found in Kirishima National Park, we'd recommend another full day here. If there had been rain or fog yesterday hopefully that will have passed by now, and if you happen to have landed two glorious days, then lucky you - more time for adventuring. Again we will provide you with some suggested walks in the National Park, along with the best places to stop and take photographs or enjoy a picnic lunch. If either yesterday or today has less than perfect weather, then there's still plenty to do in the region, with a particular highlight being a visit to the Kirishima Shrine dedicated Ninigo no Mikoto, a god and grandson of one of the most important deities in Shintoism, Amaterasu. The current shrine dates from the early 18th century but stands on a site where several previous iterations stood for centuries beforehand. Stroll around the elegant shrine's tree-lined avenues, learn more about Shintoism and snap the extremely photogenic vermillion torii gates. Another place of interest in the region is the Kirishima Open-Air Museum, situated in 30 acres of woodland and featuring sculptures by both Japanese and international artists.
DAY 9
The Naples of Japan
After breakfast this morning you'll be transferred to the station, and then it's back on the trains with a one-and-a-half-hour journey - with one change - before you reach the major city of southern Kyushu: Kagoshima. Set on a beautiful bay in the shadow of an imposing and very active volcano - Sakurajima - Kagoshima has become known as the 'Naples of Japan'. Perhaps it's the brooding presence of the volcano that makes the locals act as if every day might be their last, but whatever the psychology, Kagoshima's residents live life to the full, and in keeping with so many of Kyushu's destinations, this is a really fun place to spend some time simply wandering around.
Today you will make your way to an island off the island of Kyushu, namely Yakushima, a UNESCO World Heritage Site, national park and an extraordinary lost world. You will be transferred from your hotel to the ferry terminal for the two-hour hydrofoil, arriving in time for lunch at your new hotel on the island. Come afternoon you will have the chance to hike on one of several trails that wind through the island's extraordinary landscapes and which include everything from Granite Mountains to ancient forests of cedar trees. As before, we can recommend which trails to take on, but you will need the right equipment (this can be rented in situ) because like Kirishima, Yakushima can also experience sudden downpours.
DAY 11
Full Day Hiking in Yakushima National Park
This is such a special place that we'd recommend another full day to explore it fully. To make today a little different we will also organise for you to have a private guide for the day, so you can discover and explore the landscapes in more depth. With your camera by now hopefully brimming with fantastic photographs you can head back to your hotel for one last night in Kyushu.
This morning you will be transferred to the ferry port for the return voyage to Kagoshima docks, where you will be met for the 45-minute drive to Kagoshima Airport. Your flight to Tokyo Haneda Airport will take one-hour-and-45-minutes and you can then take the metro into town for your last night in Japan.
After breakfast at your hotel you will be met for your private transfer to Tokyo Airport, where you then just have to check in and catch your twelve-and-a-half-hour flight home to the UK which will arrive back in the late afternoon.
A Rough Idea of Price
Dependent on season, accommodation and activities
The estimated cost for this trip is £6,820 to £8,620 per person. The final cost of the trip depends on the way we tailor it especially for you. The final cost varies according to several factors, which include the level of service, length of trip and advance booking time. The exact price will be provided on your personalised quote. The average price for this trip is £7,180 per person.
A few of the benefits of travelling with us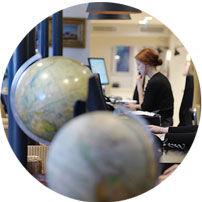 Get in touch
Our experts have the inside track on the destinations they sell and will tailor-make a holiday to your unique requirements.
Contact one of our Japan specialists