Itinerary Highlights
Do things differently and fly to Japan in winter: hopefully you'll find a white blanket of snow, bright sun and dazzling sky
See the big sites without the crowds; the ryokan (traditional inn) experience at an onsen
Tokyo in the footsteps of a local, onsen (hot spring baths, visit to a sake distillery in Kyoto: already included
Smartphone app, access to our local Concierge, all our usual services
Contact one of our Japan specialists + 44 (0) 20 3958 6120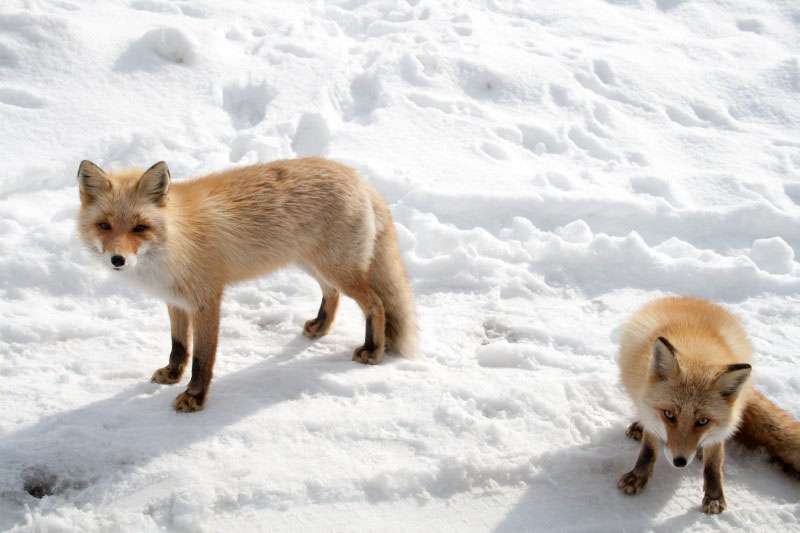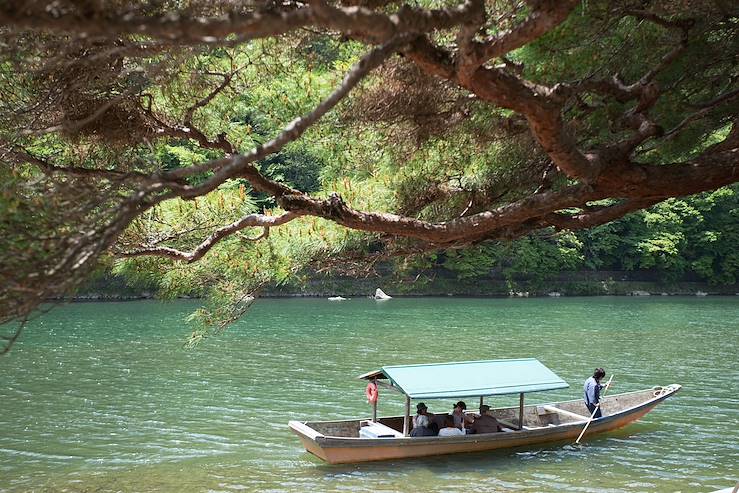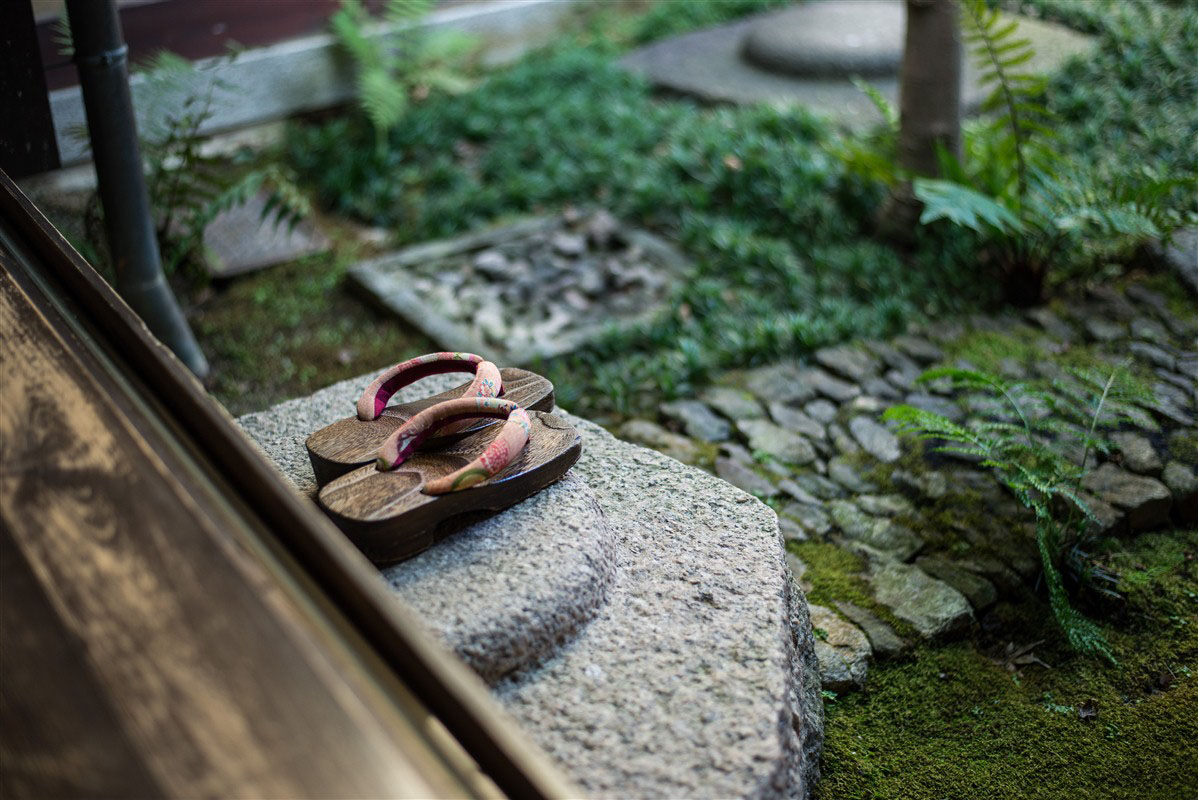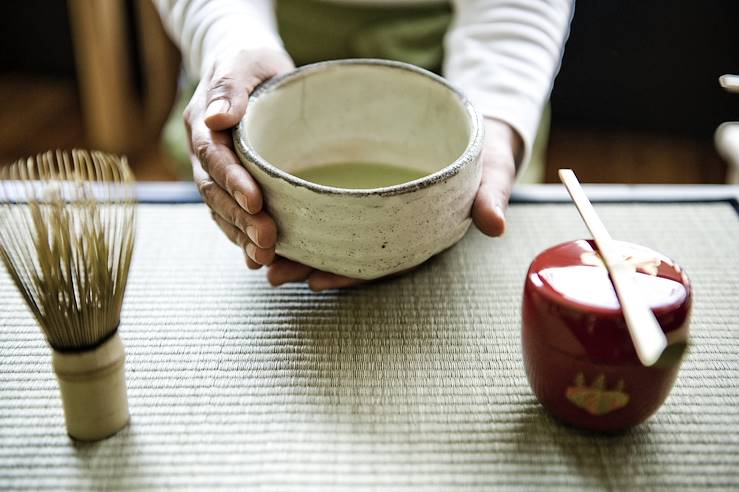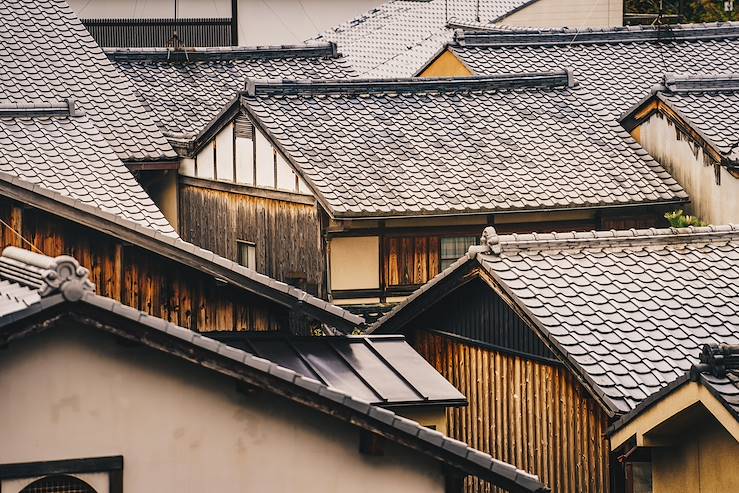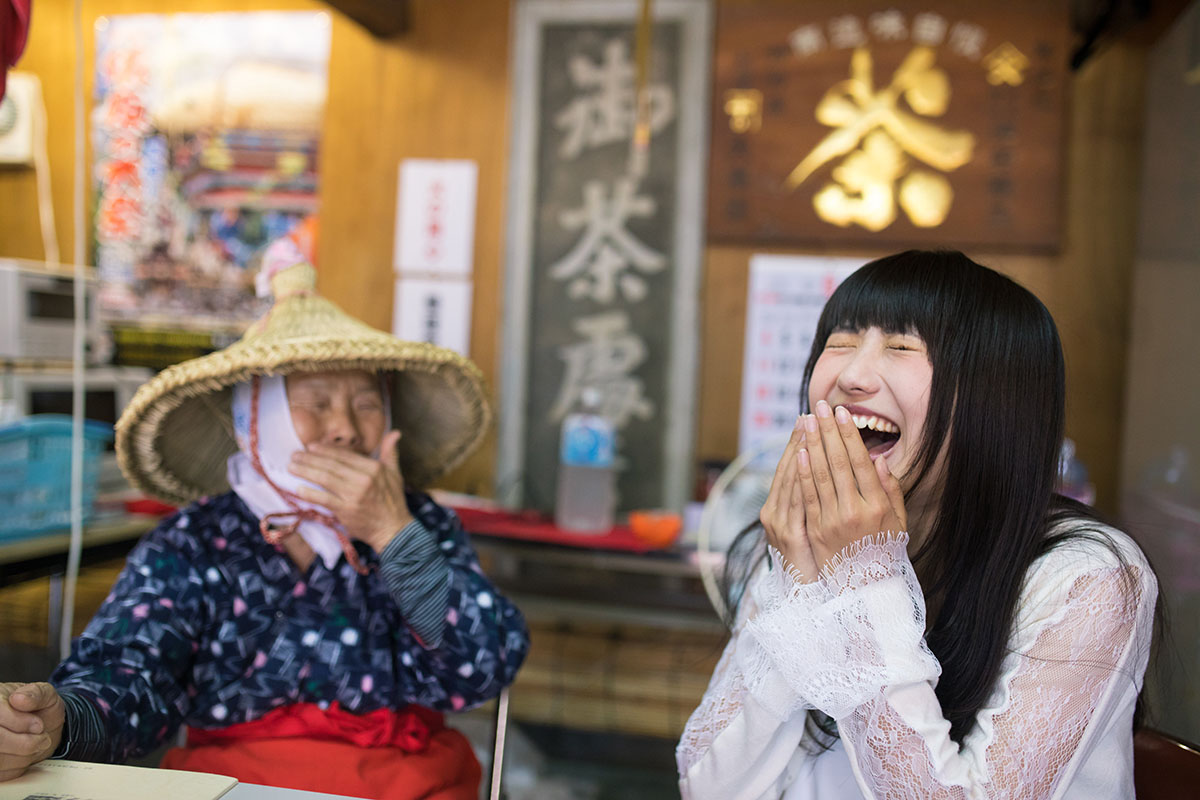 Winter in Japan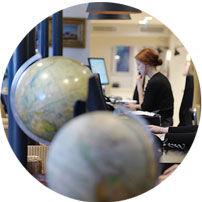 Go against the grain and head to Japan in winter, a season when this hugely diverse and enriching country has a lot to offer. This trip takes you to the more off the beaten track areas, across byways rather than highways and avoiding the crowds. To the east of Hokkaido is the Sea of Okhotsk where drift ice makes for a most striking spectacle; in December in Chichibu (50 miles from Tokyo), the Festival of the Night illuminates the sky with two hours of fireworks; January sees the annual archery competition at the Sanjusangendo temple in Kyoto, the longest wooden building in Japan; and in February the snow in Sapporo is perfect for skiing in the Japanese Alps.
Your Trip
This itinerary includes four nights in Tokyo and four in Kyoto; at this time of year when there are far fewer tourists,
you can explore these cities on a totally different, and more intimate, level. While you're here, you'll spend a day with a local guide who will be able to chat to you about everything from current affairs to manga culture and architectural history – your guide will tailor your day to what interests you most. In Kyoto, explore a centuries-old sake brewery where you'll learn some of the secrets of the precious Japanese alcohol. And between the two cities you'll visit Shusenji, a charming spa town surrounded by veiled, hazy hills and rice fields, which looks like it could be the subject of an ancient Japanese engraving. All along the way you'll have classic Japanese experiences, from staying in a ryokan (guesthouse) to soaking in an onsen bath and dining on traditional fare. With a Japanese Rail Pass in hand you'll have a quick and comfortable journey between each location on your trip. Hotels will be selected based on your exact requirements and our local Concierge will be on hand throughout the trip to offer assistance.
Route
Everything is 100% tailored to you
Overnight flight, arriving the next day.
Welcome on arrival, private transfer to the Shibuya district and four nights' accommodation in an understated, contemporary hotel. The beautifully crafted rooms are spread between the ninth and thirteenth floors of a new tower - ideal for enjoying a panoramic view of the city. A storey or so below, two restaurants offer traditional Japanese as well as French cuisine. The surrounding neighbourhood embodies Tokyo's vibe: students rush for coffee or a drink, buzzing restaurants and designer label shops abound. Shibuya is the capital's fashion mecca, and you can see every look imaginable paraded around the district.
The workshop of urban modernity, Tokyo turns heads with its dynamism, its taste for innovation, its imagination, its excesses, and its boldness. The trends are there, the cuisine, the technologies and the entertainment of tomorrow. Looking for a little eccentricity? Head to Harajuku, where lolitas and cosplayers compete with dandies in manga style. If you're looking for a lot of electronics, the Akihabara district has plenty of huge shops. If you want a drink, head to The surviving alleyways of the Golden Gai in Shinjuku house some 200 tiny bars where friends crowd in. Looking for a moment of peaceful reflection? Tokyo residents find it in Rikugi-en and Koishikawa Koraku-en parks. If museums are on your list, The Daimyo Clock Museum, the Japan Toy Museum, the Tabi Museum - try these for a glimpse of traditional Japan. Grab a ticket to a kabuki or noh show, a sumo competition, take a walk in the Yanaka Old Quarter or Meiji-jingu, or visit the Fukugawa Edo Museum. And then hit the heights: the Ferris wheel at Mega Web (Odaiba) is a world record 371ft tall. At night, the harbour twinkles at your feet. In the itinerary - an expat takes you on a tour of the city. To take the pulse of Japan's capital, there's nothing better than walking around with a local. A few hours of wandering and sharing, the opportunity to discuss Japanese society and everyday life and to glean valuable information for the rest of your journey. Optional - Fly over Tokyo by helicopter.
Train to Shuzenji (via Mishima), a charming traditional Japanese hot spring resort founded between the 8th and 12th centuries - the oldest on the Izu Peninsula. Appreciated by Japanese spa enthusiasts but unknown to visitors, the peaceful atmosphere on the Katsuragawa River, with its restaurants and shops, and the generous nature all around. Not far from Shuzenji, Tokko-no-yu's ancient hot spring is sacred and a great starting point for lush nature walks. Overnight in a ryokan (traditional inn) surrounded by a beautiful garden and housed in a 150 year old building, classified as a cultural monument.
Train to Kyoto (again via Mishima). Four nights in a hotel that couldn't be more central, a few steps from the Imperial Palace. The hotel is comfortable, with spacious, contemporary rooms decorated in minimalist Japanese style and incorporating local artwork. The hotel is appreciated for its quality of service and attentive staff, who always offer good advice.
From the traditional machiya (wooden townhouses) of the beautiful Gion district to the mineral garden of Ryoan-ji Temple to the Kawamichi-ya soba (buckwheat noodle) restaurant; from the terrace of the impressive modern railway station to the admirable Kyomizu-dera temple, each offering a splendid view of the city in a radically different environment, Kyoto is magic in action, combining perfection with poetry, art, and modernity, making us love the past as much as the present and the future. In the itinerary - A visit to a sake distillery followed by a tasting. Founded in 1726, the Matsui Shuzo Distillery is one of Japan's oldest. It only opens its doors for a few privileged visitors, sharing some of the secrets of making Japan's cherished national tipple using both traditional and modern methods. The tour includes a brewing demonstration as well as a sake and green tea tasting.
DAY 11
Kyoto - Osaka - Return flight
Private transfer to Osaka airport and international flight home.
A la carte
TO EXTEND THE TRIP...
HIKING IN THE MT. FUJI REGION
Almost always covered with clouds, it is in winter that Mount Fuji most often reveals the tip of its summit, under a clear and open sky. Departing from Tokyo, you'll reach the Yamanakako Lake area, one of five lakes at the foot of Mount Fuji - we deliberately avoid Lake Kawaguchiko, which is where the most tourists congregate. Your guide devises the hike(s) best suited to your level (remember, no climbing in winter). Overnight in a chalet.
Optional - Two days/one night, with a private guide


OSAKA
Osaka is warm, contemporary, epicurean and hectic - all at the same time. An ancient merchant city that enjoys eating, having fun and enjoying life, but has not forgotten its historic sites.
What to see, what to do - An introduction to the city with a local, visit the castle, stroll around the popular Tsutenkaku district, watch a performance at the Bunraku Puppet Theatre, stroll along Dotonbori Street in the evening...
Optional - Two days/one night


JAPANESE ALPS & HOKKAIDO
In winter, the Japanese Alps offer great skiing. Powerhounds will find the most enjoyable white stuff in Niseko. From Christmas to spring, the snow falls thick, enveloping the landscape in a sublime, immaculate coat. In the heart of the forest, red-faced snow monkeys bathe in the warm onsen (hot spring) waters. Finally, the island of Hokkaido, the land of the Ainu hunting and fishing people, is another Japan, and the harsh winter suits it well. For the most adventurous, the island's forests, frozen lakes and wild coasts experience much of the same climate as nearby Siberia.
Optional
A Rough Idea of Price
Dependent on season, accommodation and activities
The estimated cost for this trip is £4,200 to £5,300 per person. The final cost of the trip depends on the way we tailor it especially for you. The final cost varies according to several factors, which include the level of service, length of trip and advance booking time. The exact price will be provided on your personalised quote. The average price for this trip is £4500 per person.
International flights
Airline taxes and fuel surcharge
Access to the Air France business lounge at Roissy 2E (for departures from Paris)
Private transfers
7 day second class Japan Rail pass
Three-night stay in Tokyo in a double room with breakfast included
Overnight stay in Shuzenji in a double room with half board included
Two-night stay in Kyoto in a double room (room only)
Private tour of Tokyo with a local who speaks your language
A visit to a sake distillery in Kyoto followed by a tasting, with a private guide
Our local Concierge service
Free Wi-Fi throughout your trip with a mini international router available upon arrival, enabling up to ten simultaneous connections
A GPS navigation service accessible from our app, loaded with your itinerary, hotel details and places to visit
A few of the benefits of travelling with us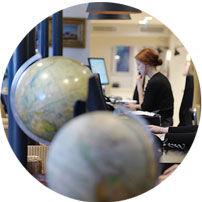 Get in touch
Our experts have the inside track on the destinations they sell and will tailor-make a holiday to your unique requirements.
Contact one of our Japan specialists