Itinerary Highlights
Tokyo, Kyoto and the Japanese Alps: from the megalopolis to the rice fields
The Japan of manga, video games, and tradition: a world to discover
Meet expats in Tokyo, Kyoto and Osaka and get to the heart of this fabulous country
Local Concierge, night in a ryokan, Japan Rail Pass and our usual additional services
Contact one of our Japan specialists + 44 (0) 20 3958 6120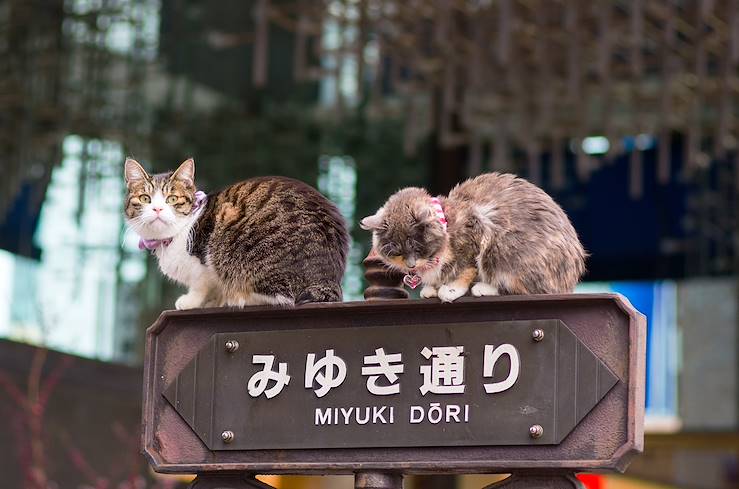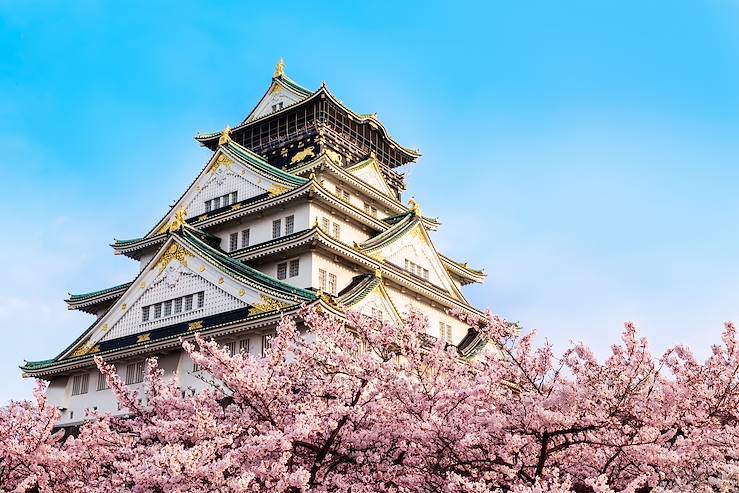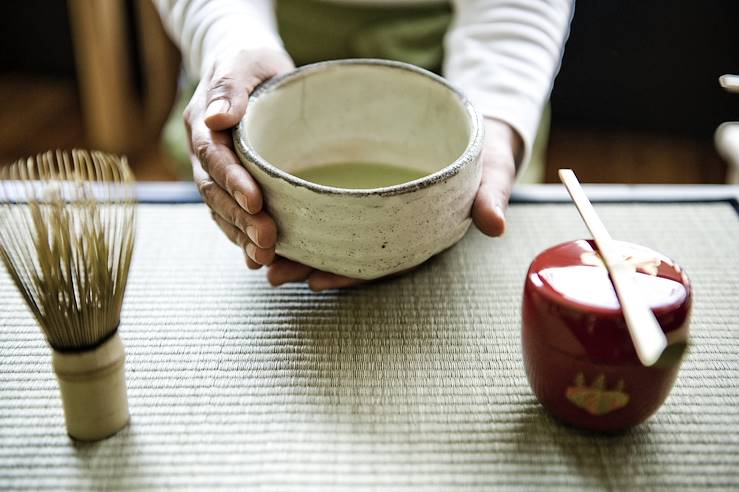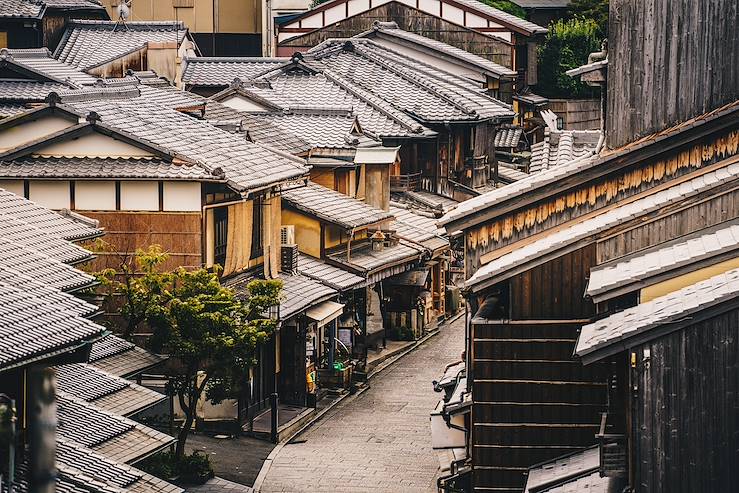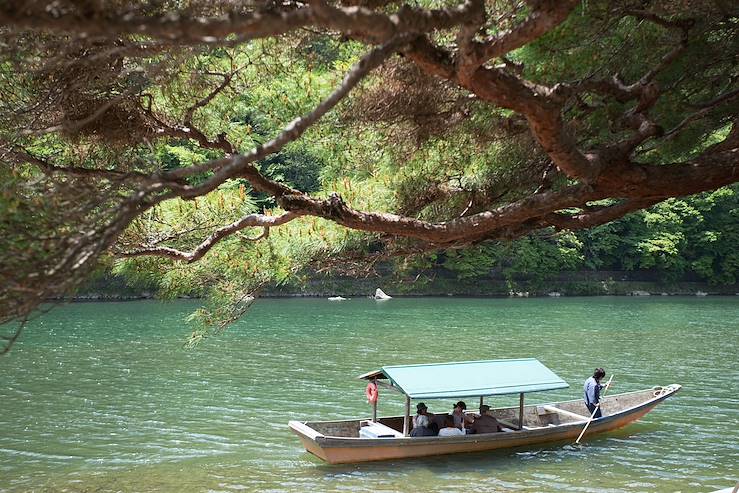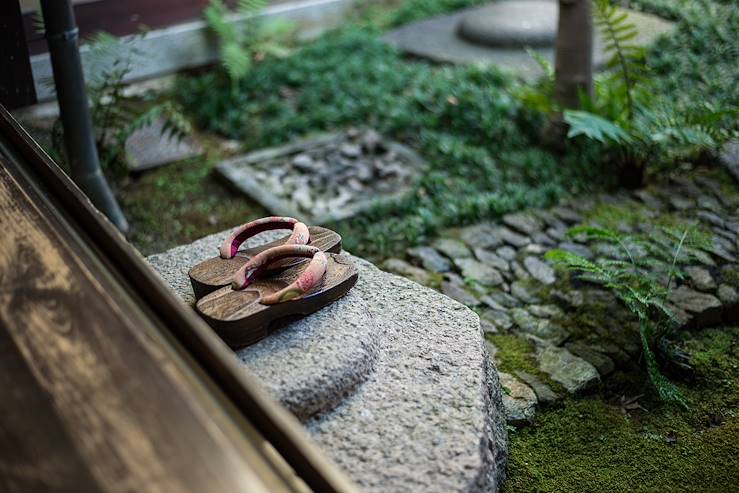 In Japan, you'll love…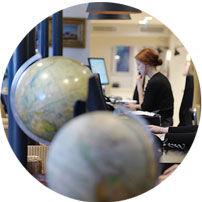 Though Japan's official Children's Day is in the spring, the country is a non-stop holiday for children. They can amuse their taste buds, immerse themselves in traditions, discover the madness of manga and robots, say hello to Hello Kitty. But out of town, you'll be able to take a big breath of nature and culture... Three big stops for this trip. First,
Tokyo
, the capital of the archipelago and one of the world's greatest cities. It is one of the densest urban environments in the world, a place where today and tomorrow seem connected. Yet visit a garden, a temple, a small shop, a charming restaurant and it can suddenly restore the calm and balance of prior age. Then, in the Japanese Alps, explore
Matsumoto
and
Takayama
,
the Japan of daimyo (feudal lords) and onsen (traditional hot spring baths). Then visit Kyoto, the ancient capital, which is - paradoxically - also a very contemporary city. Walking around Kyoto, city of gardens and paper lanterns but also of concept-stores and trendy restaurants, you feel the great gap between the 18th and 21st centuries. Throughout your journey, special attention is paid to keeping the children engaged. We have planned to promote your discoveries in various ways: private guides for a day in Tokyo and in Kyoto; a visit to the Ghibli Museum showcasing the work of master animator Hayao Miyazaki; mountain biking in the Japanese Alps; an introduction to origami and another to (safe) swordsmanship. It's all tailor-made in advance, you just have to add a few details. As for hotels, we provide safe, comfortable, family-friendly facilities. In Takayama, a pretty little ryokan where you can experience a way of life unknown in Europe. Finally, for your travels, the Japan Rail Pass and the fantastic Japanese rail network luggage transfer service from Tokyo to Kyoto, which is invaluable. Pretending to be a samurai at Matsumoto Castle - being greeted by a Totoro at Ghibli Studio - taking the monorail - saying 'arigato gozaimasu' ('thank you') - getting lost in depato (huge 'made in Japan' department stores) - osenbei (puffed sweet or savoury rice biscuits) - cosplayers in Tokyo's Harajuku district - traditional wooden houses - kimono-wearing ladies on the street - riding mountain bikes - baseball - trains - yakitori (chicken kebabs) - the rock garden of the Ryoan-ji temple in Kyoto - Ramune disco - okonomiyaki, somewhere between a pancake and pizza
Route
Everything is 100% tailored to you
Overnight flight, arriving the next day.
Transfer to Tokyo by monorail. To feel as if you're at home in Tokyo, you'll stay four nights in an apartment hotel in the cosmopolitan Shinjuku district. The hotel is modern, practical, and reflects Japanese aesthetic values. Outside, the megacity awaits.
In the itinerary - Discover Tokyo with an expat. There's no better way to take the pulse of Japan's capital than by walking around with an expat guide. A few hours of wandering and sharing is the opportunity to discuss everyday life in Japan and to glean valuable information for the rest of your journey. They will introduce you to a professional animator who will let you in on all the secrets of manga.
What to see, what to do - Visit Sensoji Temple in Asakusa - admire the style of the punkettes of Shinjuku, the lolitas of Harajuku, and the hipsters of Naka-Meguro - get up a little earlier to visit the Tsukiji Fish Market, where fishmongers carve up gigantic tuna - savour fresh sushi in front of the tuna stalls - admire the works of contemporary Asian artists at the Mori Art Museum in Roppongi Hills - get a birds-eye view of the city from the 51st floor of Tokyo Sky View - stroll through the garden of the Meiji-jingu Shinto shrine - enjoy a family 'manga' portrait at a purikura photomaton - eat ramen with chopsticks from a neighbourhood haunt - shop in the Omotesando district - lounge on a sofa and drink tea surrounded by dozens of cats in a Neko Café - spend an evening in a Shibuya karaoke bar.
In the itinerary- Visit to the Ghibli Museum. It's not so easy to get a ticket, but we'll take care of that. Animation enthusiasts won't be surprised to find a Totoro (forest spirit) awaiting their arrival. For others: Studio Ghibli is the largest animation studio in Japan. With his masterful films such as Princess Mononok and My Neighbor Totoro, Hayao Miyazaki creates Japanese cartoons that appeal to adults and children alike. The master opens his workshop for you. You may be surprised by the Russian sensibilities of some rooms, but these are a clue to the influence of Lev Atamatov and Yuri Norstein on the Japanese director.
Optional - Private sushi class.
Collect your Japan Rail Pass and take the train to Matsumoto. On the outside, the hotel has interesting tapered bay windows. The interior is contemporary, comfortable and understated. The hotel restaurants are along the same lines.
What to see, what to do - Visit the famous Raven Castle, one of the finest in the country, which owes this nickname to the black colour it shares with its avian namesake. Built in the 16th century during the reign of Toyotomi Hideyoshi (1582-1598), the building is registered on Japan's list of national treasures. In addition to its military function, the stronghold had an important economic and administrative role. To get an idea of Japan at the time, you can watch Akira Kurosawa's epic film Ran before leaving.
DAY 7
Matsumoto - Takayama
Bus to Takayama in the Japanese Alps. Two nights in the city centre in a small, simple, bright ryokan popular with artists. The outdoor onsen hot spring baths here are made from local cypress wood and rocks from the surrounding area. Then, get ready to charcoal grill the wonderfully marbled Hida beef, the pride of the region's farmers. Best accompanied by vegetables grown by local market gardeners with a healthy respect for seasonality and local produce.
What to see, what to do - Walk the local market at dawn - visit the magnificent Kusakabe Mingei-kan house - visit the temples and shrines of Higashiyama Teramachi - enter the reconstructed traditional houses of the beautiful Hida Folk Village open air museum - lose yourself in the picturesque streets of San-machi Suji - escape to the pretty village of Furukawa, 15 minutes away by train - watch a performance of mechanical puppets.
In the itinerary - Mountain biking . A private guide takes you for two-and-a-half-hours through the beautiful Hida region to see mountains, rice fields, and ancient villages. Make time to wait for the stragglers ... who may not be the children.
Train to Kyoto. Three-night stay in a traditional house. Feel at home while discovering Japanese culture: machiyas, old wooden dwellings used by traders or craftsmen, are more than twelve centuries old and form an integral part of Kyoto's traditional urban landscape.
In the itinerary - Discover Kyoto with an expat. They will take you on an informal walk around the city, with no set itinerary. Nothing is planned in advance. The guide improvises according to everyone's tastes and wishes in the moment.
What to see, what to do - At dawn, journey along the Philosophers Path - visit Ginkakuji, the Silver Pavilion - get lost in the Buddhist garden paradise of Kinkakuji, the Gold Pavilion - stroll through the former residential districts and admire the simple architecture of the machiya (wooden townhouses) of the Gion district - stroll through the Shinto Fushimi Inari Taisha Shrine; its hundreds of torii (elegant wooden gateways) lining your path - shop for tea at Ippo-cho and tofu at Iriyama-Tofu - take part in a tea ceremony - take an afternoon detour through the Nishiki market, nicknamed 'Kyoto's kitchen', past eel and octopus stalls - eat steaming tempura: a great show - attend an Ikebana flower ceremony - lunch at the Kawamichi-ya soba restaurant - meditate in the mineral garden of the Ryoan-ji Temple - visit the Hosomi Art Museum for shinto and Buddhist art, and the Nomura Museum for its beautiful ceramics and tea ceremony utensils.
Optional - Origami session.
Train to Osaka. Overnight in a centrally-located hotel with a decidedly modern ambience. Beyond the lobby you'll discover bright and tastefully decorated rooms with clean lines. Before you go home, try takoyaki, Osaka's famous octopus balls.
In the itinerary- Discover Osaka with an expat. Osaka is a warm, vibrant, epicurean city. Lorenzo is in love with the city, where he's lived for years. Your guide will take you for an informal walk without a set itinerary. You will have the opportunity to share experiences, to discuss everyday life, society, the arts, gastronomy...
DAY 13
Osaka - return flight
A la carte
Tokyo - Private sushi lessons
Mr. Shibuya, owner of a seven-seat restaurant, is passionate and enjoys sharing his experiences. With its freshness, its subtle aromas and its delicate tastes, Japan's seductive cuisine is a voyage of discovery for parents and children alike. Take the opportunity to participate in a cooking class dedicated to sushi. Departing from the hotel, this private two-hour session is conducted in Japanese.
Optional


Kyoto - introduction to origami
Origami, in Japanese tradition, is an art of folding paper. Drawing its origins from Buddhist rituals, it requires not only a certain agility but above all the mastery of a precise technique of cutting and folding paper.
Optional
A Rough Idea of Price
Dependent on season, accommodation and activities
Calculated for two adults and two children The estimated cost for this trip is £4,700 to £5,800 per person. The final cost of the trip depends on the way we tailor it especially for you. The final cost varies according to several factors, which include the level of service, length of trip and advance booking time. The exact price will be shown on your personalised quote. The average price for this trip is £5100 per person.
Flights to Tokyo and return from Osaka with a commercial airline
Airline taxes and fuel surcharge
All our usual airport additional services
7-day second class Japan Rail Pass
Luggage transfer from Tokyo to Kyoto
Bus trip from Matsumoto to Takayama
Two-night stay in Tokyo in a family room (room only)
Overnight stay in Matsumoto in double rooms with breakfast included
Two-night stay in Takayama in a family room with half board included
Three-night stay in Kyoto in a traditional house (room only)
Overnight stay in Osaka in double rooms with breakfast included
Private manga day in Tokyo with an expat
Entrance to the Ghibli Museum in Tokyo
Hida Furukawa cycle tour with a private guide
Entrance to the Samurai Kembu show in Kyoto
Private tour of Kyoto with an expat guide
Private tour of Osaka with an expat
Our local Concierge service
A few of the benefits of travelling with us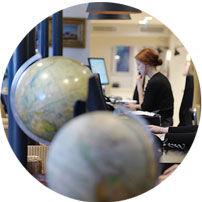 Get in touch
Our experts have the inside track on the destinations they sell and will tailor-make a holiday to your unique requirements.
Contact one of our Japan specialists