Itinerary Highlights
Join a guide for a whistle-stop tour of enthralling Delhi
Enjoy several days trekking past rugged Himalayan peaks, lush valleys, bubbling streams and fascinating local villages
Spend nights in converted village houses before three nights at a contemporary lodge where you can enjoy gourmet cuisine and stunning views
Contact one of our India specialists + 44 (0) 20 3958 6120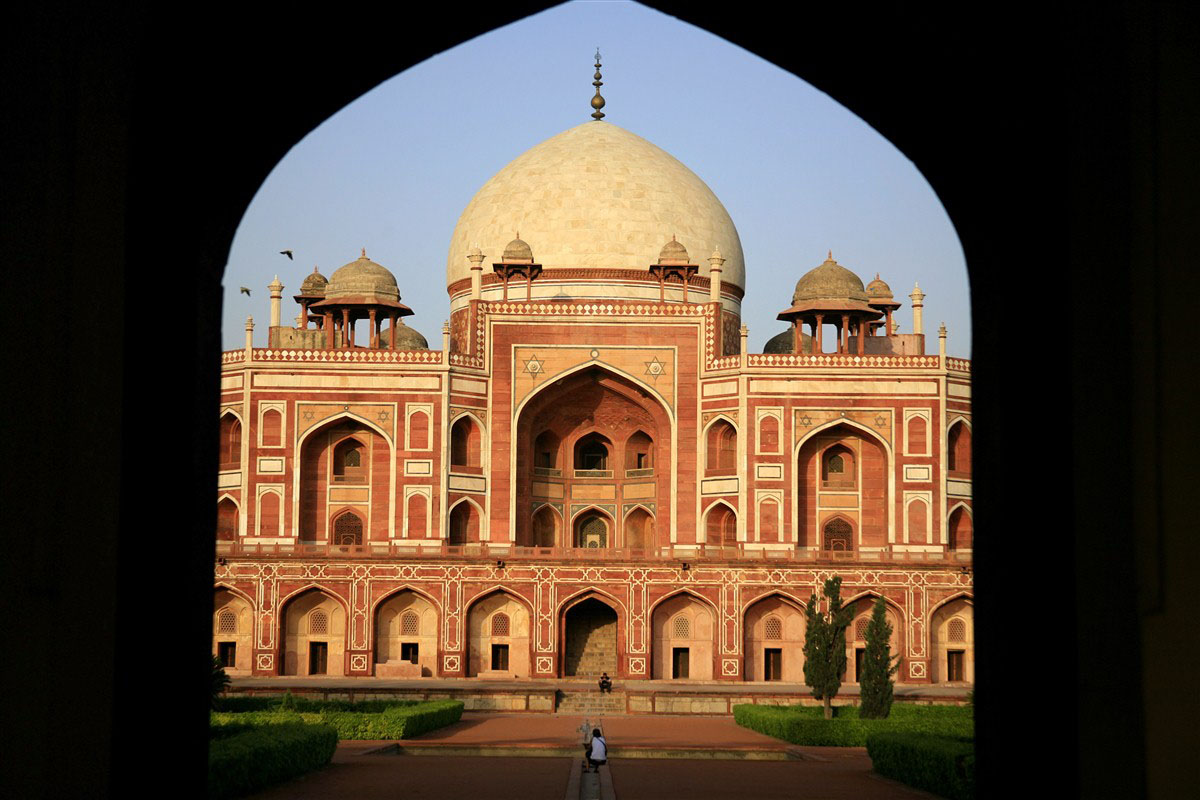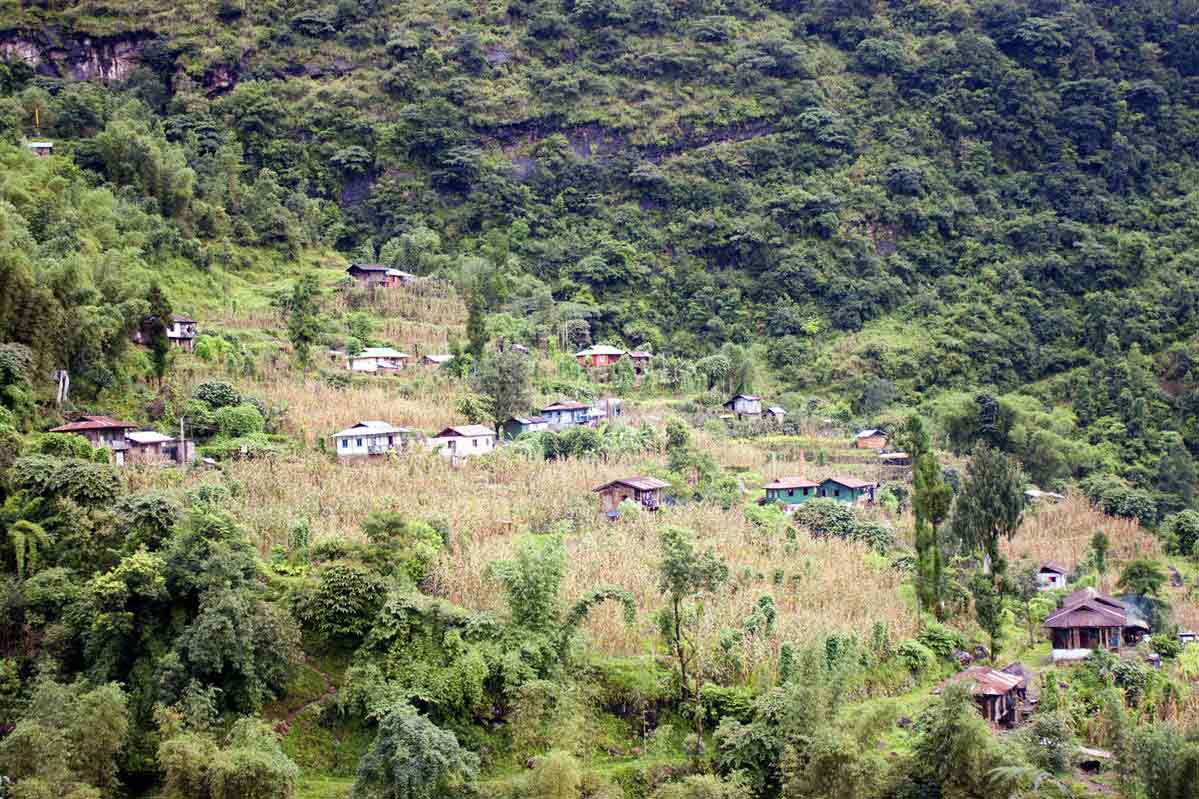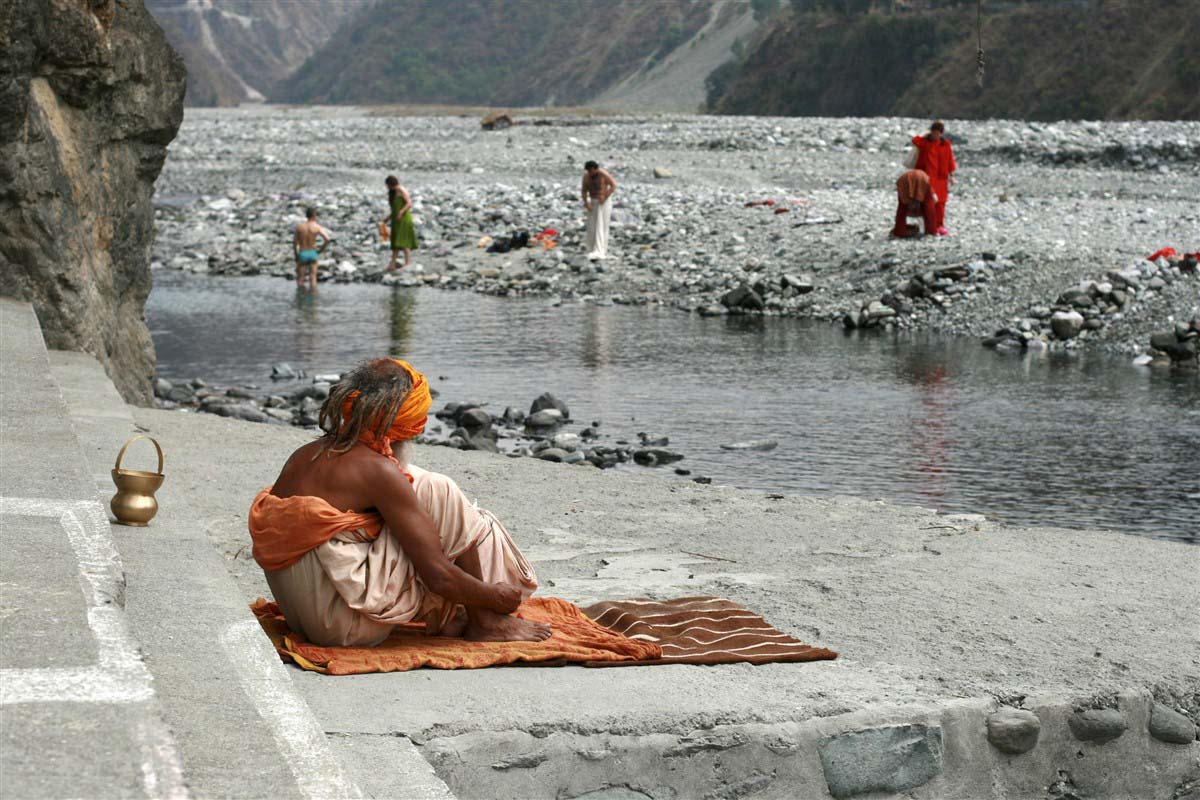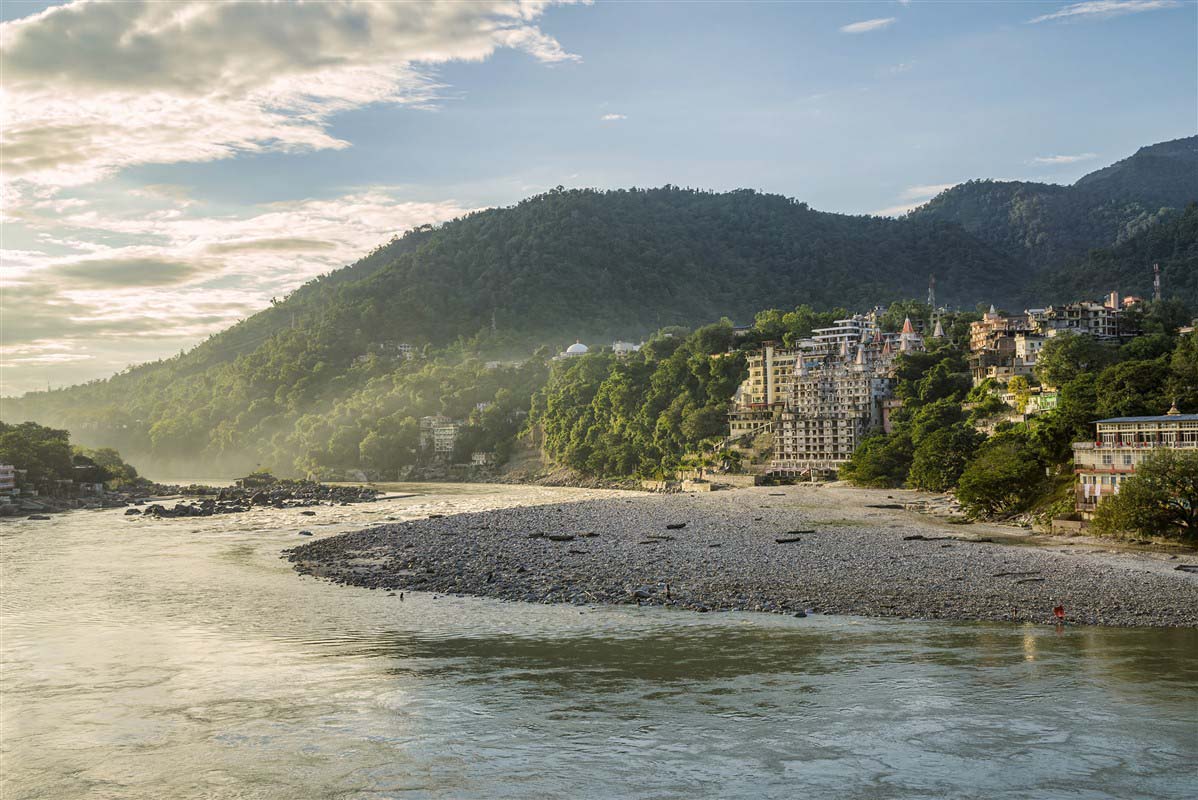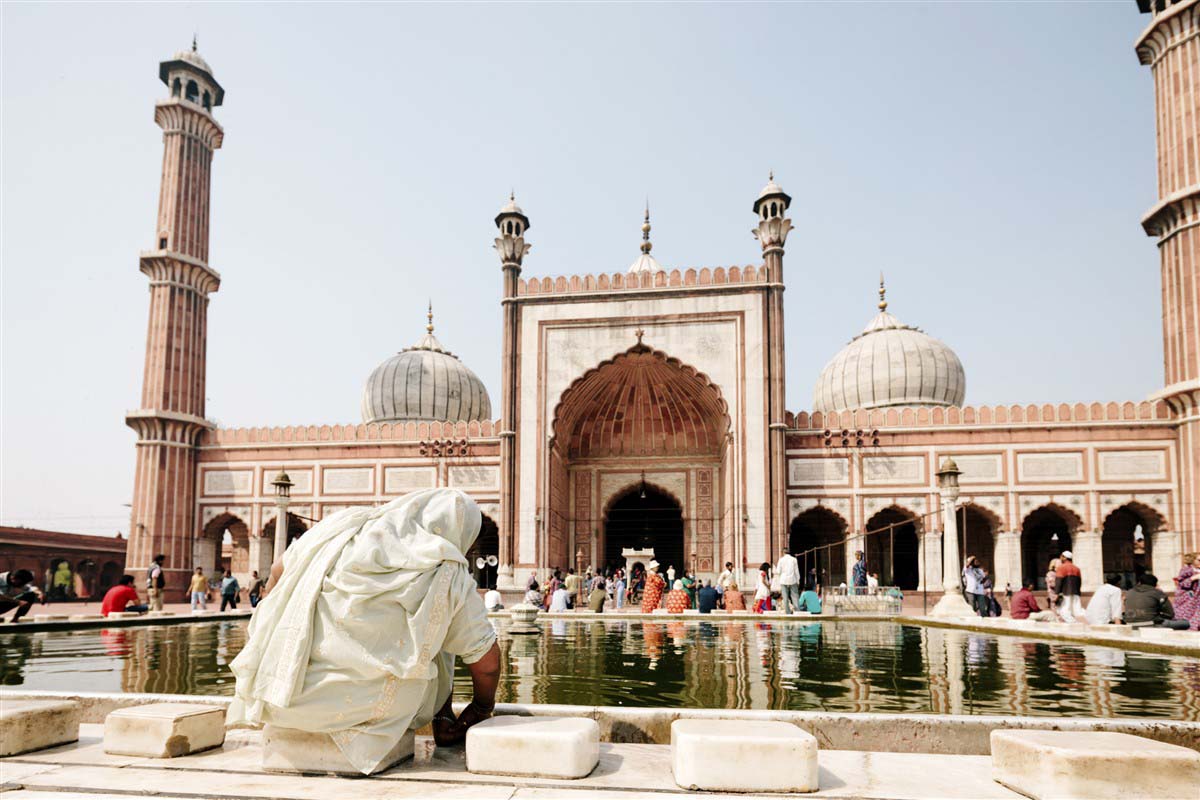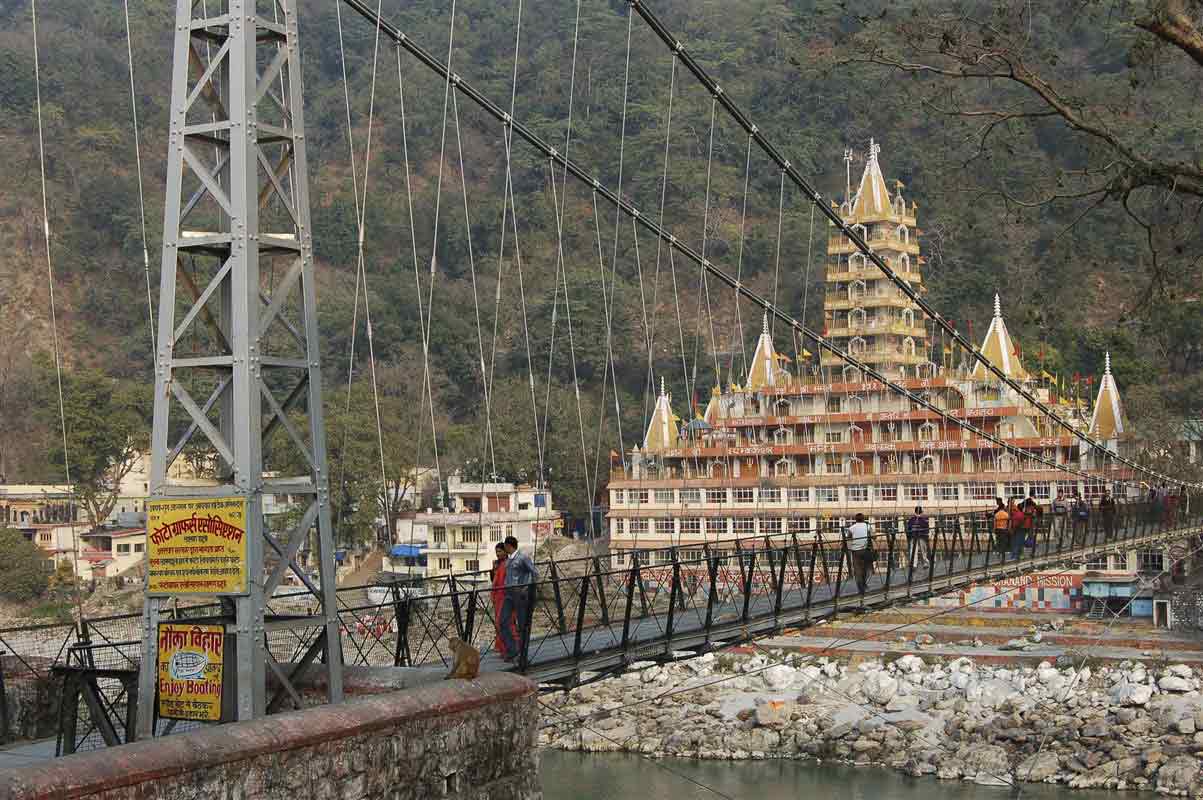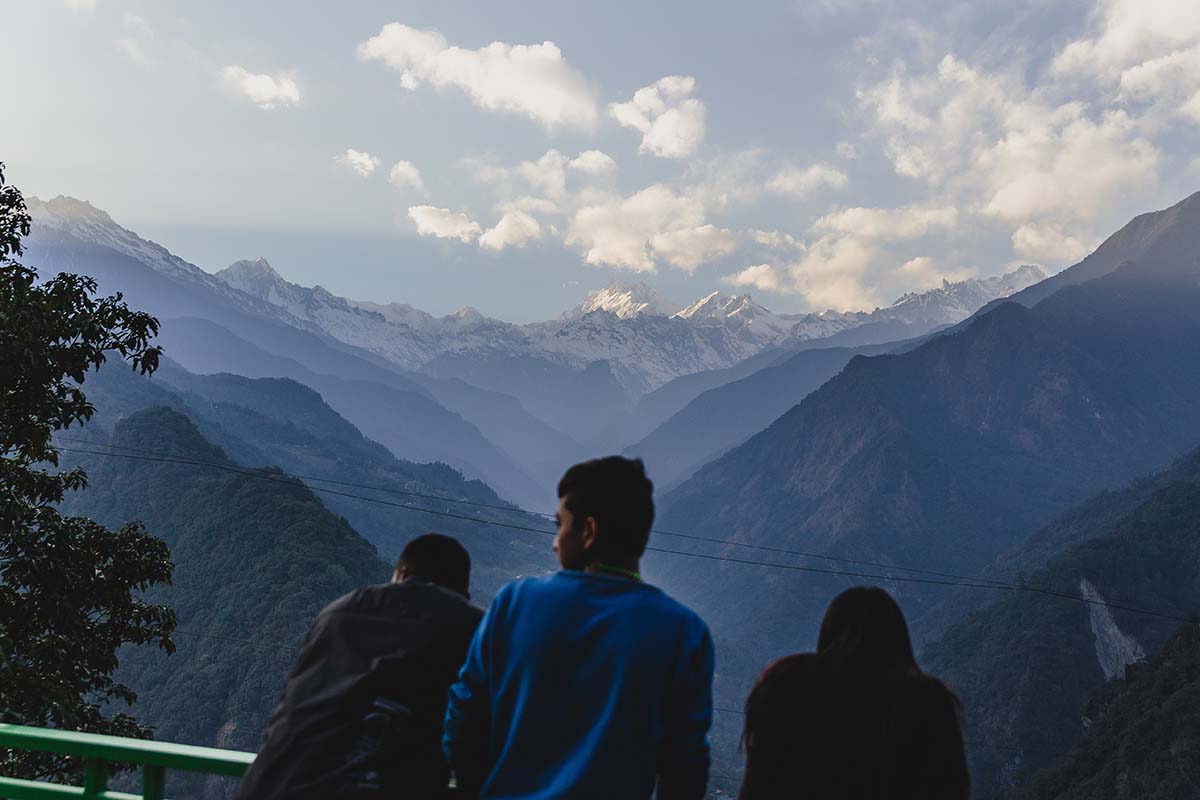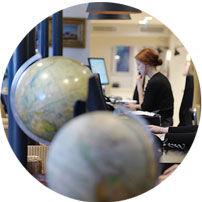 Explore the remote and off the beaten track Kumaon region of the Indian Himalayas on this 12-day walking heavy adventure. Stay in comfortable converted village houses and enjoy the hospitality of the locals. As well as doing lots of walking in the mountains, you'll get a really authentic experience.
Route
Everything is 100% tailored to you
DAY 1
International Flight
Head to the airport in London this evening to check in for your overnight flight to Delhi. The flight takes around eight-and-a-half hours so you'll land early tomorrow morning.
After arriving in Delhi one of our friendly team will be waiting for you at the airport for the transfer to your city centre hotel. The rest of the day is then yours to spend as you please, perhaps with a little nap to combat jet lag and then a stroll around the city. Our local Concierge will be in touch and can recommend and book a restaurant for your first night.
You've only got one full day in Delhi, so to ensure you get the best out of it, we have arranged a local guide to help you explore both the old and new parts of the city. Start in energetic and colourful Old Delhi, a maze of narrow lanes that are home to the hustle and bustle of thronged bazaars and Indian aromas. In Old Delhi you will also see the famous Red Fort, the Jama Masjid (one of the country's largest mosques) with its minarets and marble domes, and busy Chandni Chowk market.
Later you will explore the contrasting New Delhi which is characterised by a formal splendour. It is an area of wide boulevards that offer ever-changing perspectives of Lutyens' landscaped city. New Delhi is also known for its formal parks, magnificent Parliament Building, the Rashtrapati Bhawan (the official residence of the President of India) and India Gate war memorial arch. In New Delhi you will also visit Qutab Minar, the tall tower dating back to the 13th century, and Humayun's Tomb, which was built in the 16th century and architecturally considered the forerunner of the Taj Mahal. The tour then ends with a visit to the Sikh temple Gurudwara Bangla Sahib before you are dropped off at your hotel in time for dinner.
It's an early start today for your train to Kathgodam. The journey north-east into the Himalayas should take around six hours and your guide will meet you at Kathgodam station - the last stop on the line. Once you're off the train it's into the car for a further three-and-a-half hour drive to the Almora region. There will be a stop for lunch en route and this is where the village walks begin, so the scenic journey will all have been worth it. The first village walk begins this afternoon and takes you from the village of Chitai to the sleepy town of Deora, where you'll spend the night in a comfortable and authentic village house.
Today's adventures will see you walking from Deora to Jwalabanj village, with several stops en route. Particular highlights and scenic points along the morning's route include the village of Chirala, where you'll visit the school; a pine forest which leads you into the Shivalaya Valley where you can usually see locals working in the fields below, and the village of Alai, where you can dip your feet in a natural rock pool. Lunch is then served at the top of a hill near Dhaulchina, and you have the option to walk the last leg here or be driven up.
Later on, after resting your legs at lunch, make the final stretch of the walk through stunning rhododendron forests to finish up at your village house in Jwalabanj. You will have walked for around a total of five hours and will no doubt be ready for dinner and a sit down to enjoy the views when you arrive.
DAY 6
Exploring Jwalabanj
Spend today exploring the region around your village house in stunning Jwalabanj today. Start by walking down through the green terraced fields to the Jageshwar Temple Complex which was built in the 8th century. After time to explore with your guide you can then carry on walking to your lunch spot which is next to a gently flowing and very picturesque stream. For those who are feeling energetic after lunch there is a beautiful but steep two-hour walk back to your village house, or alternatively you can opt to be driven part of the way back and avoid the steep route. When you arrive at the house, spend the rest of the evening relaxing and admiring the scenery.
You've got a day off walking today with just a gentle ten-minute walk to the car, followed by a scenic six-hour drive and a further five-minute walk to arrive at your luxurious Himalayan lodge. Accommodation here is in private cottages which are a great example of modern architecture meeting traditional building techniques with the cosy bedrooms complemented by floor to ceiling windows. After a long day in the car, spend some time exploring the grounds and enjoying your luxurious surroundings.
Later you might also like to join the chef for a cooking class and learn how to make some of our favourite local dishes, like momos & biriyani, or simply relax and let them do the work while you sip on a well-earned drink.
Today you have two options; spend the day relaxing and enjoying your surroundings; or heading out on the gentle Shiva Shrine Walk. As long as you're feeling up to it we always recommend the latter. The Shiva Shrine Walk is an easy trek of around three hours and you will be walking on a relatively level paths surrounded by oak forests, streams and past a traditional flourmill. En route you will come across local people carrying supplies to and from the furthest villages, giving you an insight into their tough mountain lifestyle. Then stop for a picnic lunch in a beautiful valley location. Eventually the walking path brings you to a shrine dedicated to Lord Shiva - on one of the three key Hindu gods - where there are also magnificent views of the Ramganga Valley, Heeramani Glacier and imposing Nanda Kot peak.
When you arrive back at your lodge, enjoy the last of the sun while curled up in a pashmina blanket with a good book.
DAY 9
Capri Village or Ramganga River Walks
Once again you have several options for how to spend today. As with yesterday there is the option to relax in and around your cottage, or there are two different walks you can choose from. For a more relaxed walk and a focus on the local culture, join your guide and head to Capri Village. The walk takes a total of about four-and-a-half-hours but there will be stops for lunch, at the village where you can meet the locals, and at a plateau with stunning views.
Alternatively, for hardcore walking fans, challenge yourself to the eight-hour Ramganga River trek which winds through the forest to the roaring river banks.
It's time to say goodbye to the luxury lodge today as you are transferred to your next stop in the village of Kana. To get there it's a six-hour drive which should make a nice change from walking, and is broken up by a stop the town of Almora. Here you can visit the Panchachuli Women's Factory, which dates back to the late 1990's, when several different women's groups came together to produce the flourishing social enterprise that exists today. Your guide will give you a walking tour around the factory and you can then visit the store if you would like to pick up any souvenirs.
Once you get to Kana, go for a quick walk if you have time and then spend the evening around the fire with dinner and drinks at your village house.
Enjoy breakfast at your village house and the last of the Himalayan mountain views before you begin the journey back to Delhi today. Start with a four-hour car transfer to Kathgodam train station where you'll arrive in plenty of time for your six-hour train to Delhi. By the time you arrive in Delhi it will be fairly late, but our concierge can arrange for dinner reservations to be made so that you don't go hungry. You'll then want to get a good night's sleep before you fly home tomorrow.
Have one last holiday breakfast at your hotel this morning before finishing up packing and meeting your driver to be taken to the airport in good time for your morning flight home. The flight time is just under 10-hours so with time difference included, you should arrive back to London in the mid-afternoon.
A Rough Idea of Price
Dependent on season, accommodation and activities
The estimated cost for this trip is £7,705 to £9,730 per person. The final cost of the trip depends on the way we tailor it especially for you. The final cost varies according to several factors, which include the level of service, length of trip and advance booking time. The exact price will be provided on your personalised quote. The average price for this trip is £8,110 per person.
A few of the benefits of travelling with us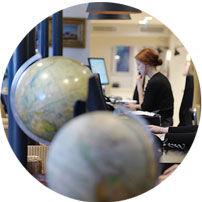 Get in touch
Our experts have the inside track on the destinations they sell and will tailor-make a holiday to your unique requirements.
Contact one of our India specialists