Itinerary Highlights
Explore Bhutan's capital, Thimphu
Drive over the Dochula Pass to the Punakha Valley
Optional white water rafting to the Palace of Great Happiness
Drive through beautiful landscapes to Paro
A cookery class with a host family
Experience a Buddhist blessing at a local temple
Visit Paro's National Museum
Hike to Tiger's Nest Monastery
Rest and relaxation on beautiful Havelock Island, The Andaman Islands
Contact one of our India specialists + 44 (0) 20 3958 6120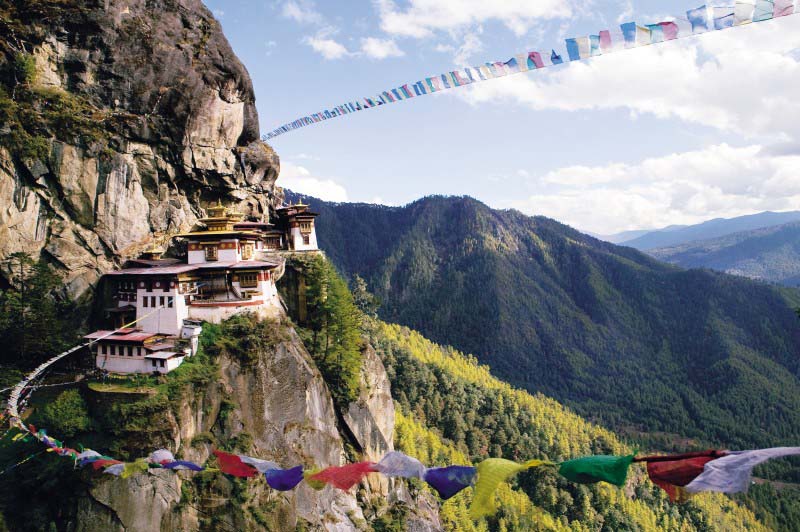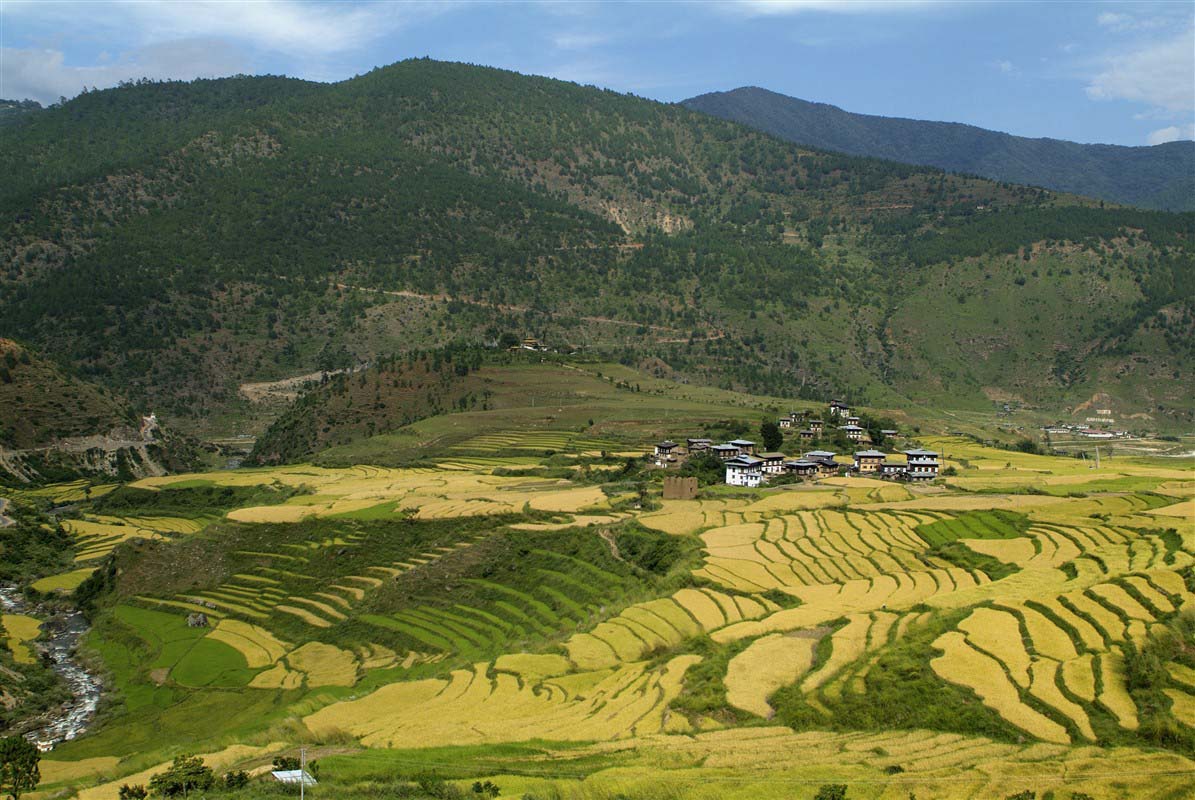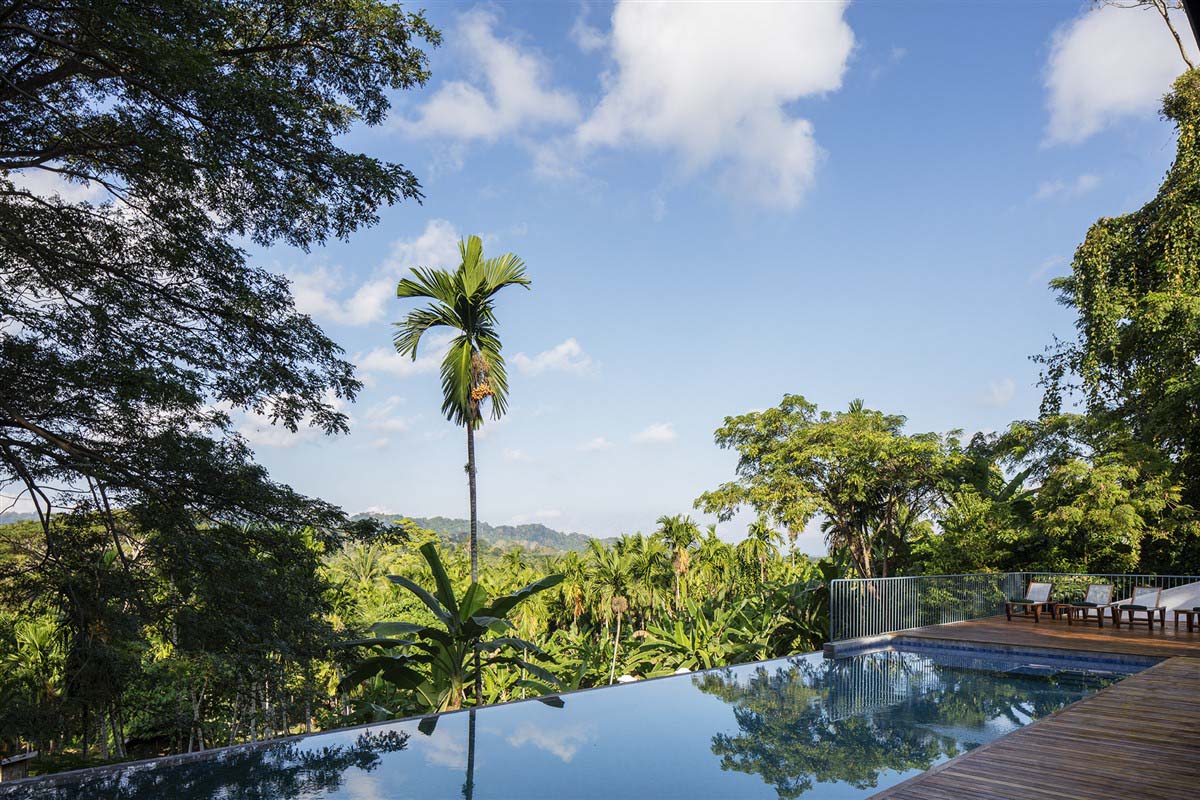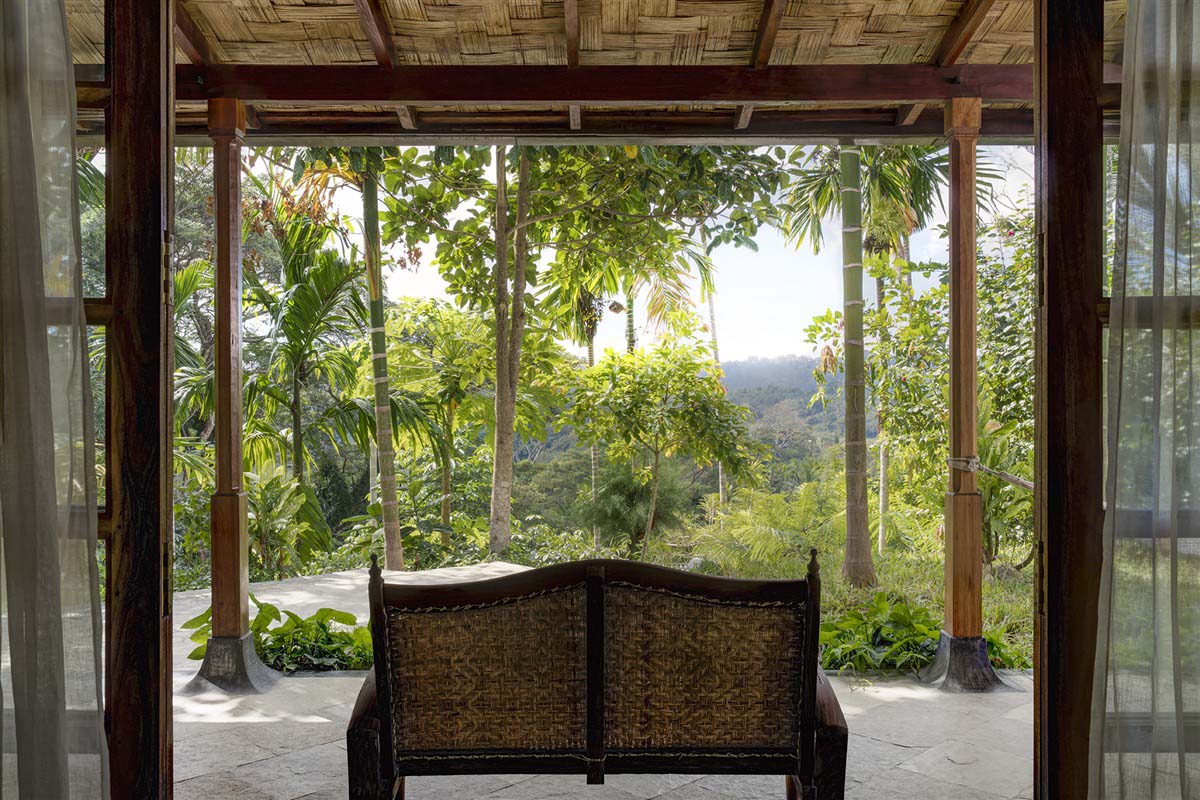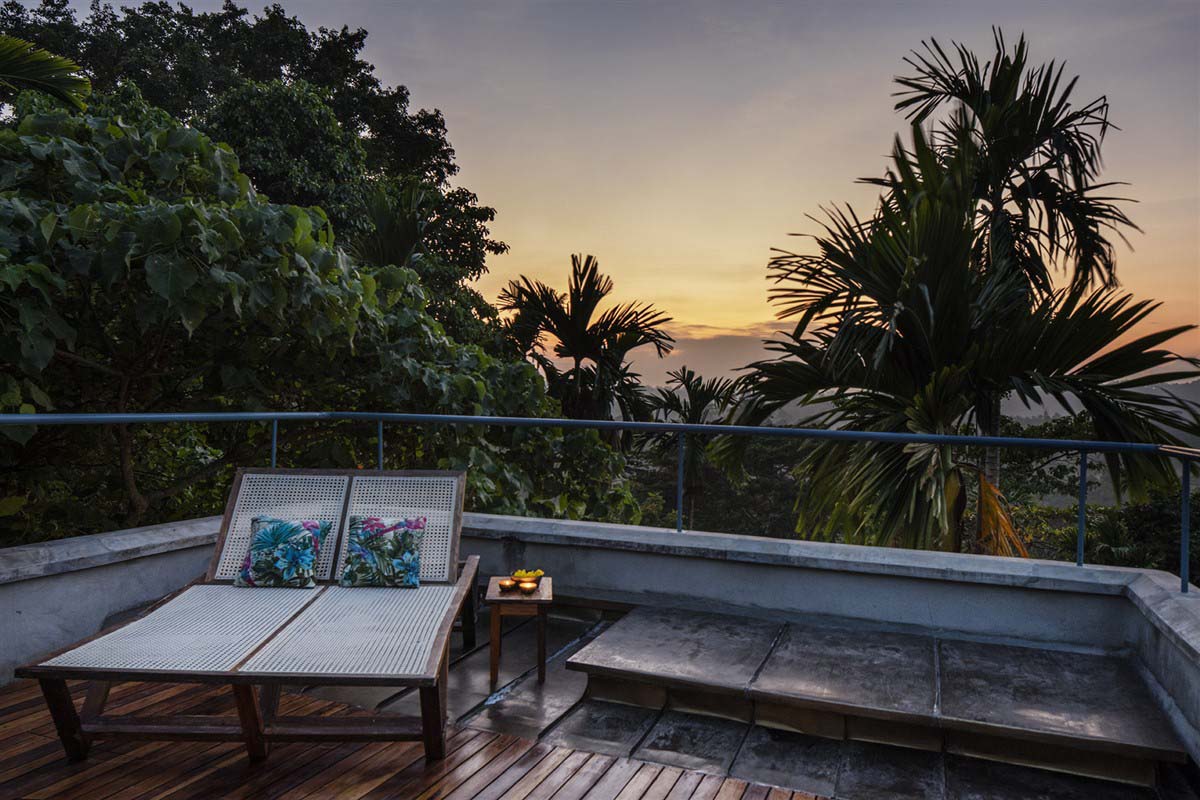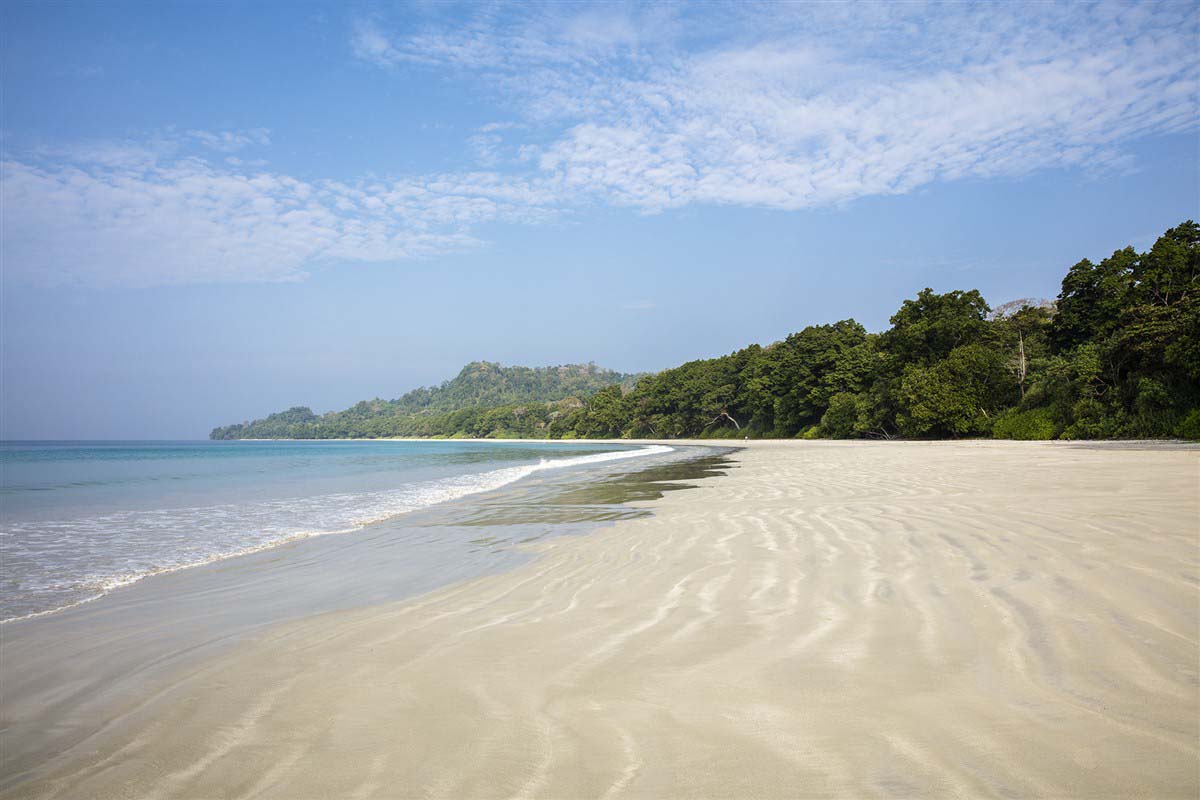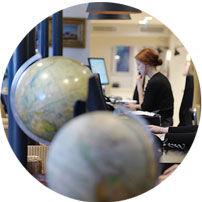 Tasting the purest mountain air and dipping your toes in powder soft sand on the same trip may seem greedy, yet this incredible trip ticks both boxes, combining a wonderful Himalayan mountain adventure in Bhutan with the unspoilt, tropical nirvana of the exquisite Andaman Islands.
Route
Everything is 100% tailored to you
Perhaps equipped with some inspirational reading matter for quieter moments, board your direct, overnight flight to Bangkok. The journey is around 11-and-a-half hours.
DAY 2
Overnight in Bangkok
On arrival, head to your nearby airport hotel to relax, ready for an early start in the morning.
Back at Bangkok airport, check in for your flight north to Bhutan, landing in the dramatic Paro Valley around three hours after take-off. You'll be greeted by your driver and guide for the hour-long journey to the country's capital, Thimphu. En route you can call at Tamchhu Lhakhang, a temple that's only accessible by crossing the fast-flowing river on the delightful iron suspension bridge built by a 14th century saint, Thangtong Gyalpo.
On arrival in Thimphu, you can go with your guide to the iconic National Memorial Chorten in the city centre followed by the National Textile Museum where you'll see how the country's famously vibrant fabrics are woven into their intricate patterns. You can also head to the informative Folk Heritage Museum for a closer look at the workings of rural life in Bhutan. The three-storey house contains exhibits showing clothes making, food preparation and crafts while outside is a watermill, farming equipment and vegetable gardens.
If there's time, your guide will also take you for an hour's walk to a local monastery before returning you to your hotel for a delicious supper.
DAY 4
Punakha via the Dochula Pass
After breakfast, take a wander round the city, perhaps choosing some prayer flags for later in the day. Your guide and driver will then drive you up into the mountains to the magnificent Dochula Pass. At just over 10,000ft, the panoramic views from up here are outstanding, with the dazzling white peaks of the Himalayas visible way into the distance on a clear day. You'll also visit the 108 immaculately presented white shrines (chortens) constructed in memory of soldiers killed in battle in 2003 and you can attach your own prayer flag alongside the hundreds already here, fluttering peacefully in the breeze.
On your descent through deep forests into the Punakha Valley, you'll stop off at the intricately decorated fertility temple blessed by the much-loved Buddhist master and patron saint of Bhutan, Drukpa Kunley. Frequented by couples praying to conceive, the temple unabashedly features numerous depictions of phallus symbols as well as the traditional prayer flags and beautifully carved prayer wheels.
Driving on alongside the Mo Chhu River, look out for the impressive 17th century Punakha Dzong, a huge wedding cake of a building on the riverside. On arrival in Punakha, you'll check into your hotel and enjoy an evening at leisure.
DAY 5
Visit Punakha Dzong
With so much to see in Punakha, today is a full day, beginning with a walk through verdant farmland to the Khamsum Yuley Namgay Chorten, an exquisite tower shrine overlooking the stunning valley with its rice paddies and orange groves sloping down to the river. Those with a more adventurous spirit may then opt for a white water rafting experience down the glacial Pho Chu River to the Palace of Great Happiness, the Punakha Dzong. Alternatively, your guide and driver will escort you there by vehicle.
This incredible building, located at the confluence of two crystal clear rivers, was built in 1637 and is now the winter retreat of the head abbot of Bhutan, the Je Khempo, and around a thousand monks. Its distinctive red and gold tiered roofs and dazzling whitewashed walls dominate the valley. You can spend some time in and around the dzong to admire the eye-catching murals, carvings and shrines in the inner courtyards and perhaps see the scarlet robed monks gathered in the halls to meditate.
Time permitting, you may be able to walk up to the family village of the four queens of the fourth king or visit the bazaar at nearby Wangdue Phodrang.
Afterwards, return to your hotel for your last evening in Punakha.
DAY 6
Homegrown Cookery Class
This morning, you may choose to meet the Pazaps, a group of local men dressed in traditional battle gear who appear regularly in the country's festivals and processions. After lunch, you'll set off with your guide and driver back up to the Dochula Pass for another chance to take in those magnificent mountain views. Following the Paro Chhu river through fertile orchards, rice fields and tiny hamlets, you'll arrive back in Paro where you'll check into your hotel for three nights.
Your guide will take you for a wander around the town and perhaps to an archery ground to test your skills against those of the locals.
Later in the afternoon, you'll be introduced to a Paro family in their home where the friendly host will teach you how to cook a number of traditional Bhutanese dishes, including red rice and ema datshi, a popular chilli and cheese concoction. You'll be able to judge your success for yourself as you dine with the family on the meals you've produced together. This delightful experience is bound to be a highlight of your Bhutanese adventure.
DAY 7
Temples and Musuems
After breakfast, your guide will take you to one of the local temples to experience a genuine Buddhist blessing, be it for a long and healthy life, prosperity, or for a loved one's wellbeing. You may also choose to buy prayer flags to hang alongside those of local worshippers. You'll be able to observe the officiating monk as he carries out the rituals in the alter room and bestows blessings on those present. With a new-found sense of peace and tranquillity, you'll leave the temple to head for the old circular watch tower that's been converted into the kingdom's National Museum. Besides the exhibits of ancient weapons, art and artefacts, there's a great view of the extraordinary flight path into the valley's international airport.
Leaving the museum, you'll take an exhilarating walk high above the valley to Zurig Dzong and Rinpung Dzong ('Fortress on a Heap of Jewels'). Adjacent to this fortress is the large festival ground where dancers take part in annual festivals. You may like to call at the luxury Uma Paro resort for tea before continuing on to pick up some offerings to take to the charming Kyichu Lhakhang temple. One of the oldest temples in Paro, it's said to have a 'magic' orange tree that fruits throughout the year.
Afterwards, head back to your hotel for supper.
DAY 8
Tiger's Nest Monastery
One of the high points of your Bhutan adventure will be reaching the gates the incredible Tiger's Nest Monastery. The two-hour hike up the mountainside is worth every puff of breath for the stunning location of this world-famous retreat. According to Buddhist legend, the monastery was built on the site where the renowned Guru Rinpoche arrived from Tibet on the back of a tigress and began to introduce Buddhism to the kingdom.
With an early start to avoid the midday heat, you'll climb gradually up the steep path until you reach a bridge lined with prayer flags of every colour. Passing a 200ft waterfall, you'll enter the gates at last, joining other pilgrims and monks in drinking in the peace and intense spirituality that this amazing place delivers.
After walking back down from the monastery, you might like to call at the 17th century Drukgyel Dzong, now an intriguing ruin following a fire but once an important control point for the route to Tibet.
Back in Paro, there's an opportunity to pick up some last-minute shopping before returning to your hotel to pack and enjoy your last evening in Bhutan.
Today you'll bid farewell to Bhutan, with your driver delivering you to the airport in time for your direct flight to Kolkota, India. The journey time is around an hour and a half, then you'll be met at the airport and transferred to check in at your city hotel where you'll stay for one night. Late in the afternoon, you'll be collected from your hotel and taken to Babu Ghat for a private sunset boat cruise down the Hooghly River.
Along the way, tea and home-made snacks will be served and you'll discover how Kolkota evolved from being a small riverside village to becoming the first capital of Britain's imperial Raj and now a city of over 4.6 million people. See how the river plays a huge significance in the lives of Kolkota's people, from those living aboard houseboats to the pilgrims who worship here.
At the end of the cruise, you'll disembark at Belur Math in time for the enchanting nightly Hindu light ceremony (aarti) before being driven back to your hotel for the night.
DAY 10
To the Andaman Islands
Return to the airport early this morning in time for a short flight south to Port Blair. It's a flight of around two hours and 20 minutes. On arrival, you'll be met at the airport for the short transfer to the port where you'll board a catamaran for the two-hour sail to Havelock Island, arriving late afternoon.
From here, you'll be met and transferred to your luxury accommodation with the rest of the day free to relax and explore the resort.
DAYS 11 to 14
Rest and Relaxation in a Tropical Idyll
Complementing the energetic Bhutan part of your holiday, the five blissful nights in the heavenly Andaman Islands are designed for pure relaxation. Havelock Island's powdery white, castaway-style beaches, swaying coconut palms, super-clear, turquoise waters and fine coral reefs are pretty much a paradise in themselves; add in its resorts' eco credentials and a few adorable elephants and you're likely to be smitten.
If you're a diver, there's no question you'll want to get out and experience some of South Asia's finest dive sites, while the shallow reefs provide a plethora of underwater delights in themselves. From stripy clown fish to dugongs, nudibranchs to turtles and manta rays, it's a treat to peak beneath the waves here.
While the key aim on this wonderful island is to soothe the body and restore the senses, there's also plenty to keep you occupied. Enjoy snorkelling trips around Havelock; boat trips to remote uninhabited islands; kayaking through mangrove forests to spot hornbills and white bellied sea eagles; nature walks through the surrounding rainforest (with a guide for anyone wanting to do longer trails); or fishing trips, with possible quarry including tuna, grouper, barracuda or giant trevally. Of course you could just enjoy some high class relaxation on stunning beaches, including the deeply lovely Radhanagar Beach.
Today it's time to leave behind this idyllic island, hopefully chilled out and reinvigorated. You'll be taken to the catamaran for the two-hour trip back to Port Blair. From here, you'll be transferred to the airport for the short flight to Chennai (formerly Madras), taking around two hours.
On arrival, you'll be collected from the airport and taken to your hotel for an overnight stay.
DAY 16
Fly Back to the UK
It's an early start this morning with a private transfer back to the airport to check in for your direct flight back to the UK. The flight will take around 11 hours, arriving back in London in the afternoon.
A Rough Idea of Price
Dependent on season, accommodation and activities
The estimated cost for this trip is £5,075 to £6,680 per person. The final cost of the trip depends on the way we tailor it especially for you. The final cost varies according to several factors, which include the level of service, length of trip and advance booking time. The exact price will be provided on your personalised quote. The average price for this trip is £5,340 per person.
A few of the benefits of travelling with us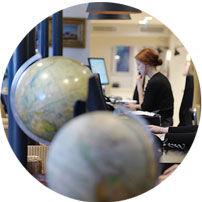 Get in touch
Our experts have the inside track on the destinations they sell and will tailor-make a holiday to your unique requirements.
Contact one of our India specialists