Itinerary Highlights
Explore the trendy city of Bogotá with a savvy private guide
Experience authentic local life in the coffee region
Immerse yourself in Cartagena's cool culture with our little black book
Embark on jungle adventures in Tayrona's unspoilt national park
Contact one of our Colombia specialists + 44 (0) 20 3958 6120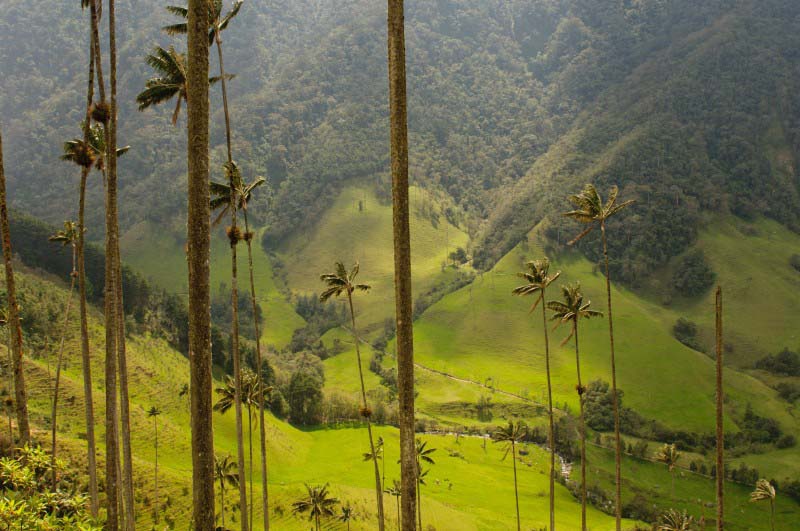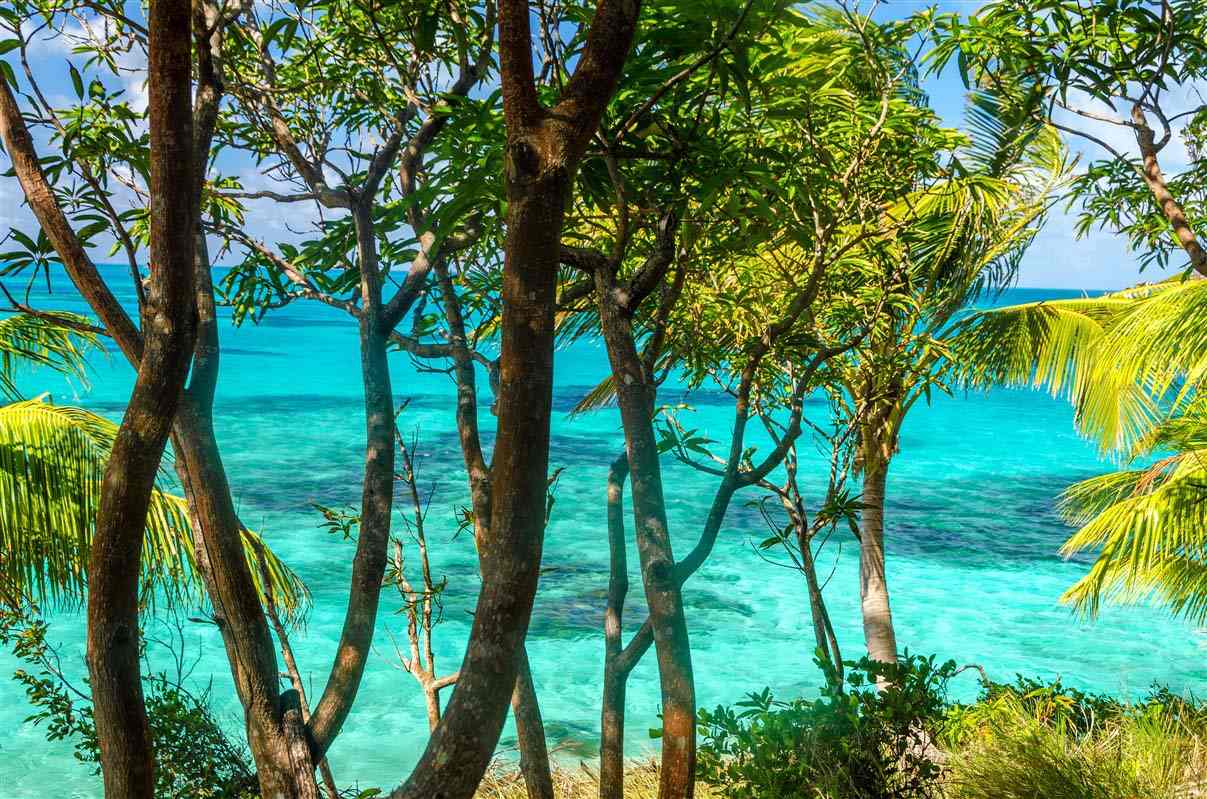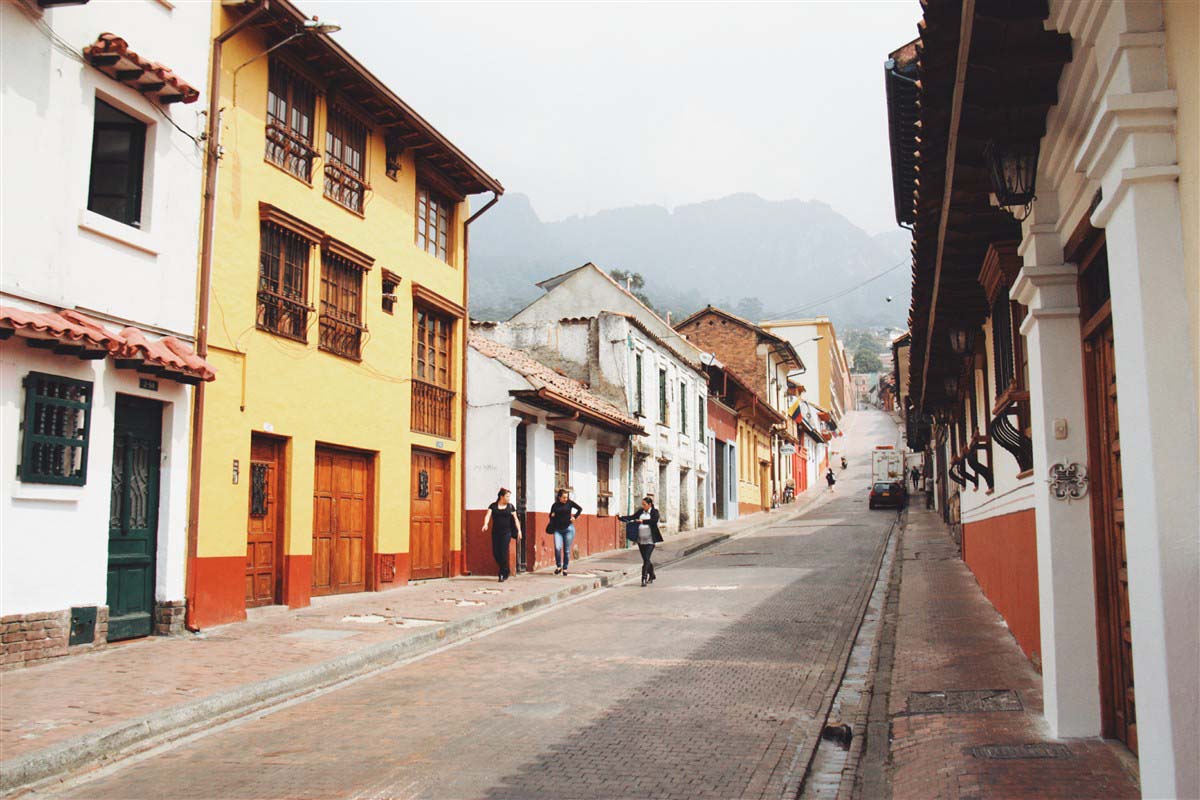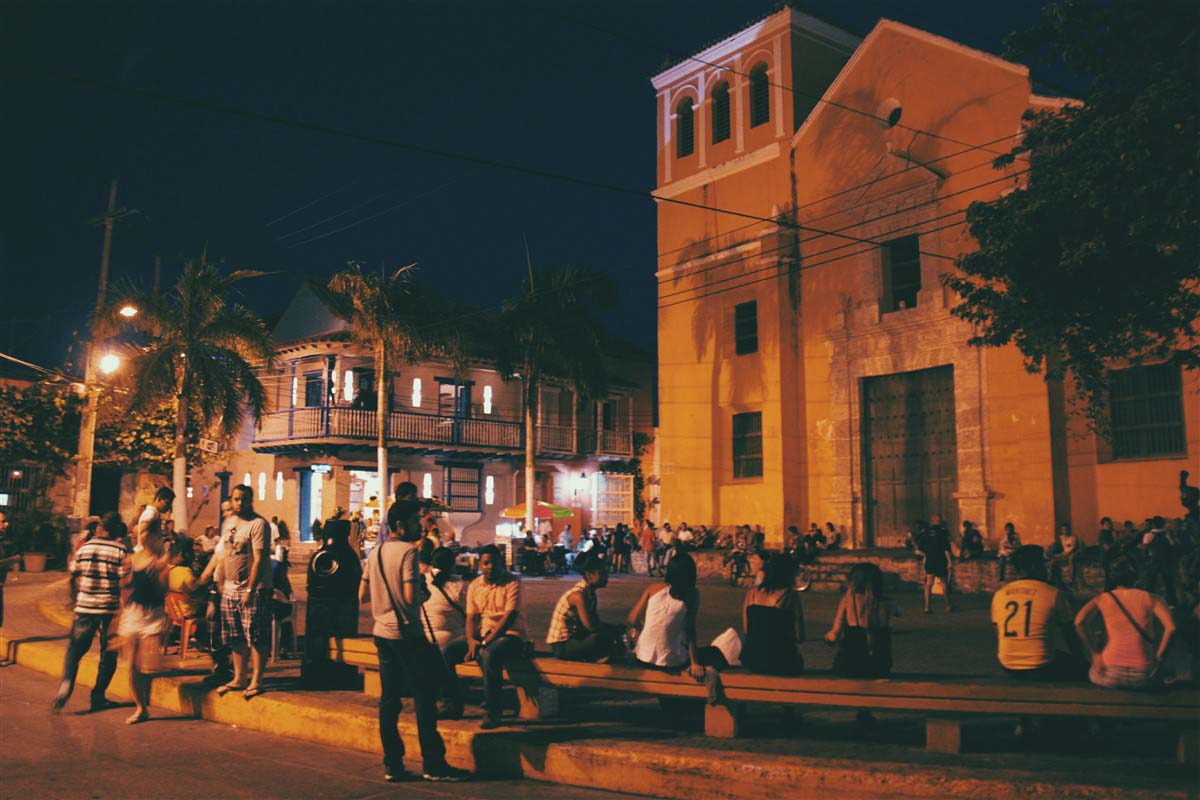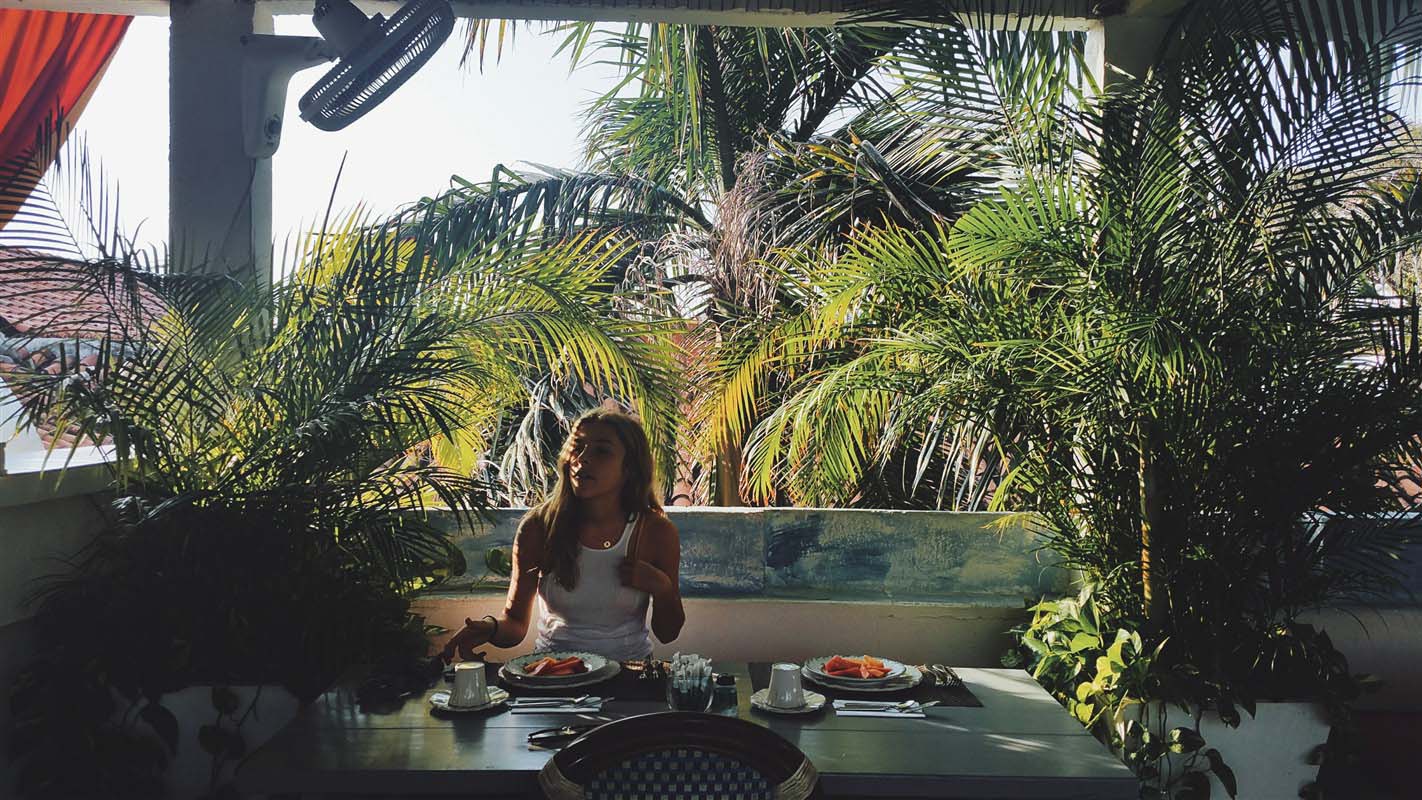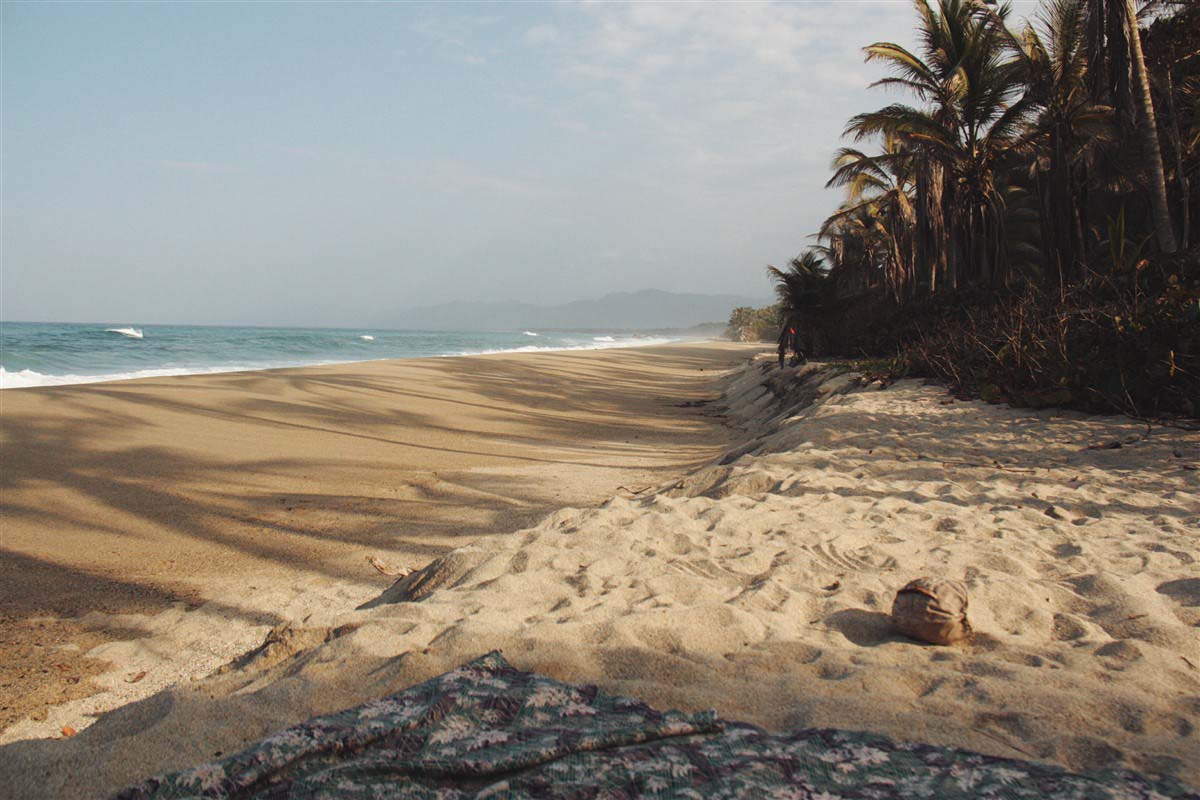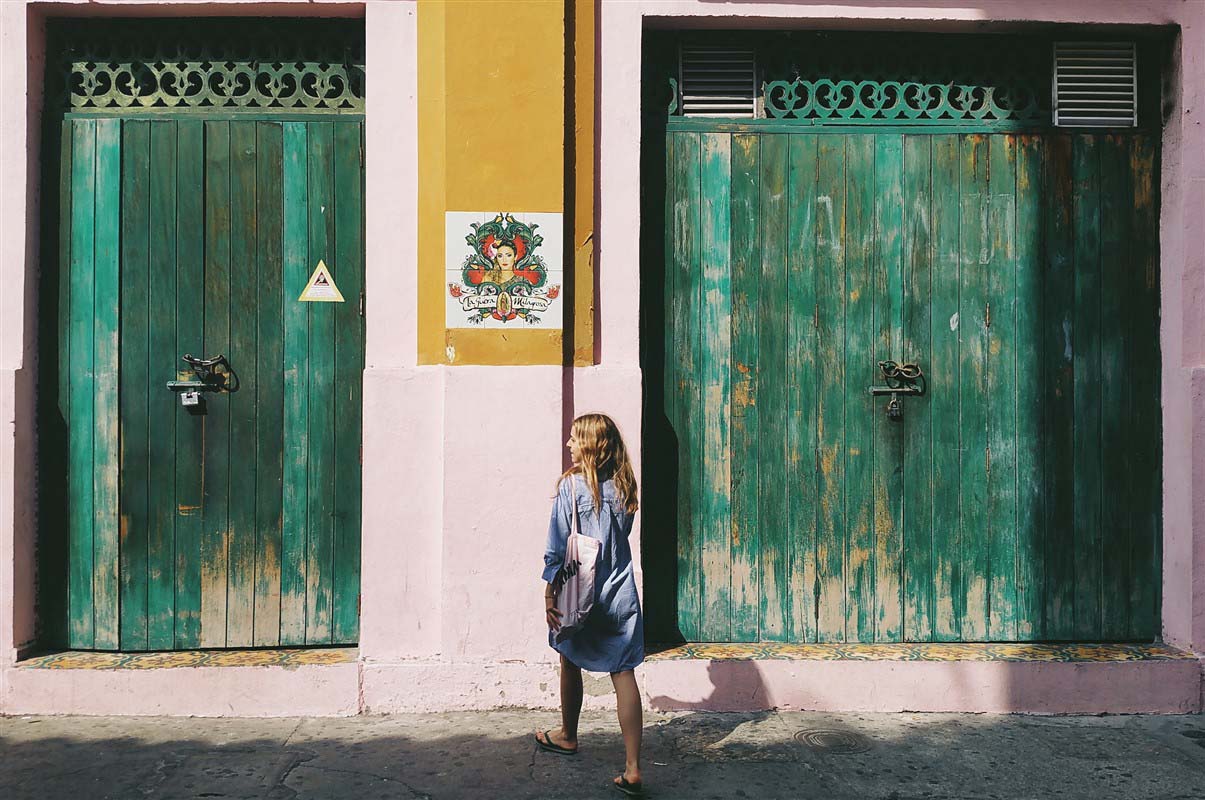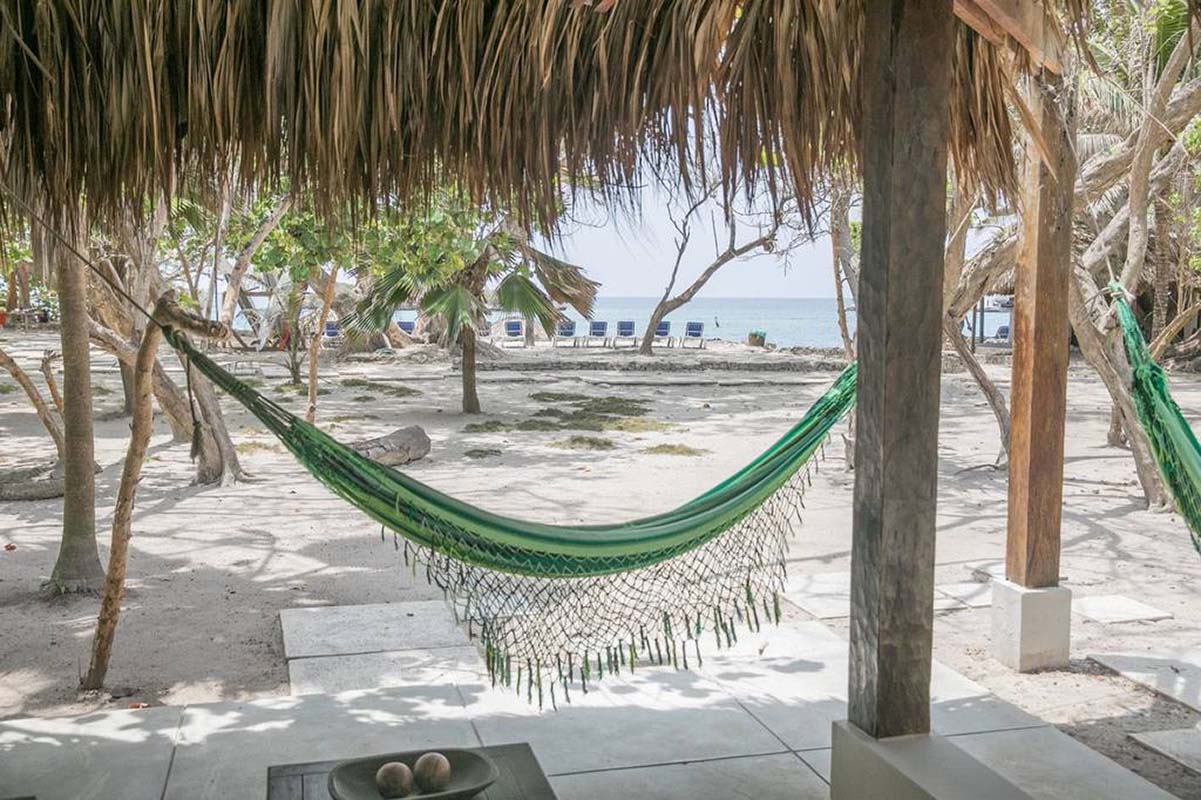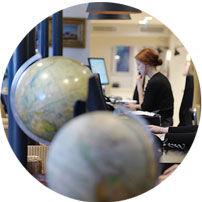 Colombia's trendy cities and diverse landscapes hold immeasurable treasure, most of which still feels undiscovered. This 14-day itinerary uncovers the country's highlights in ultimate style. Explore the metropolis of Bogota, the leafy coffee region, cool Cartagena and the wild beauty of Tayrona National Park.
Route
Everything is 100% tailored to you
Your direct overnight flight to Bogota leaves London in the evening. It's an eleven-hour flight so make sure the iPad is fully charged and the latest must-watch box sets are uploaded.
Your flight touches down into the capital city of Bogota in the wee hours of the morning and a private driver will be waiting to whisk you into the heart of the city. You may want some shut-eye, but if you can't resist heading straight out to explore, grab a coffee (the first of many, we suspect) and watch the sun rise over the sprawling capital. You then have the day at your leisure to explore or relax as you please. Excitingly for foodies, Bogotá is brimming with stylish new restaurants, so it's important to keep our fingers firmly on the pulse. Tonight we will recommend a few of our favourite restaurants from old establishments championing traditional dishes to fine dining experiences in upscale eateries.
Today your private guide and driver will pick you up for a day exploring Bogota. Start at La Candelaria, the city's historic heart, lined with cobblestone streets and brightly coloured buildings. Visit the picturesque Plaza Bolivar surrounded by colonial architecture while your guide offers insight into the city's foundations. Don't miss the Botero Museum, which not only showcases works by Fernando Botero but also by Dali, Monet and Van Gogh. For the best views of Bogota, catch a cable car to the top of Monserrate Hill where you can gaze over a carpet of terracotta tiled roofs and protruding high rises all the way to the Andean peaks.
DAY 4
Zipaquira and the Salt Cathedral
One of Colombia's most impressive architectural feats can be found 650ft below the earth. This morning, your guide will drive you north of Bogotá to Zipaquira, where the Salt Cathedral lies, carved within the tunnels of a salt mine. Step inside this underground labyrinth adorned with illuminating religious iconography. Your guide will accompany you through the tunnels and caverns explaining the history behind its construction. Above ground you will have the chance to stroll around Zipaquira and its colonial buildings before heading back to Bogota for a free afternoon.
DAY 5
Fly to the Coffee Region
After a leisurely breakfast, your private chauffeur will take you to the airport for your short one-hour flight to Armenia. A guide will be waiting to collect you and drive you through the rolling valleys of the coffee region where your charming hacienda awaits. Hidden within the orange and cassava plantations, you can relax in a hammock, fresh fruit juice in hand and succumb to a slower pace of life.
This morning, your private guide will take you behind the scenes of Colombia's famed coffee industry. Visit the carpeted green hills of an award-winning plantation where you can witness the secrets behind making the perfect cuppa. This isn't just your average coffee tour. As you stroll through the wealth of crops you'll be able to watch the whole production process from planting and picking, to toasting the beans whilst your personal guide (a local campesino or peasant farmer) explains how the industry has shaped the lives of the rural community. Then sip on the freshest coffee you may well ever taste accompanied by views stretching over the verdant slopes.
You have the afternoon free to explore.
DAY 7
Valley of the Palms
Today your private guide will help you get beneath the skin of Colombia's rural scenery. First stop, Filandia, a small traditional town where you can amble around its charming square and brightly painted houses. Thirsty? There's every excuse to take a cappuccino break in one of the cafes serving speciality coffee before you hit the road again. Continue to the Cocora Valley studded with tall wax palms (the tallest palm trees in the world) for a meander through the mountain range and meadows. Then onto Salento, a picturesque colonial town full of bahareque (similar to adobe) architecture, local craftwork and restaurants. Upon your return to your hacienda, a home-cooked feast awaits. Other activities we can arrange include hiking, riding, ziplining, bird watching and bamboo rafting.
It's time to say goodbye to the lush valleys and head to the Caribbean coast. This morning a private transfer will take you to the airport for your connecting flight to Cartagena via Bogota. The combined flights (one hour back to Bogota and then a further hour-and-a-half on to Cartagena) will see you arriving in the early evening, when you will be met and transferred to your hotel in the historic centre. As you journey in your private car, it's easy to see why this walled city is UNESCO-listed, with its pastel-hued buildings lining cobblestone streets, salsa music wafting from the windows of crumbling colonial mansions and huge monasteries echoing its historic grandeur. Drop your bags and head straight out to experience Cartagena's energetic nightlife. Our detailed destination Dossier will recommend the best of the city's many fun places to eat.
This morning, make sure you have your camera at the ready (this city is one of the most photogenic in the world) as you walk through the old town. Your private guide will regale stories of Cartagena's colourful history of legendary battles and fierce 16th century rule. Visit the Plaza San Pedro Claver with its stunning church and the leafy Plaza Bolivar for a fresh lemonade and a spot of people watching. History buffs will appreciate a visit to the Castillo San Felipe and its maze of underground tunnels. Then continue to Convento La Popa to soak up panoramic views of the bay lapped by turquoise water.
After a day of exploration, we suggest cooling off in the rooftop pool at your hotel before heading out for dinner at one of the many vibrant restaurants (we can also prebook a table)
DAY 10
The Rosario Islands
Escape the hazy heat of the city on a boat trip to the Rosario Islands, an archipelago of 27 coral reef islets surrounded by crystal clear waters. The coral reefs are teeming with marine life and make for excellent snorkelling and swimming. Those who prefer to relax can happily doze on the white sand shores. Pause for a fresh fish lunch before a final dip in the sea and your journey back to Cartagena.
DAY 11
Tayrona National Park
Today you will be privately chauffeured north to the Tayrona National Park, a rugged paradise sweeping all the way from the peaks to the sea. Swaying palm trees, jungle-covered coastline, secluded beaches and a picture-perfect national park are certainly worth the four-hour long journey. The area is largely development-free save but a few eco-lodges, which in our eyes are gold dust. Bunk down in your beach-facing bungalow and you'll be soothed to sleep by the sounds of playful monkeys and exotic birdsong.
This morning your private guide will drive you along the foothills of the Sierra Nevada mountain range, and along a jungle-fringed gravel track to the start of your adventure. After booting up, it's time to hike the stunning coastal trails. Tayrona is a nature lover's dream with abundant virgin forest and endemic flora and fauna. For those who prefer a leisurely pace and can ride, we can arrange a gentle horse to help you along your way. Your walk will end at a golden sand beach where you can rest under the hanging palms watching the waves roll.
DAY 13
Parks and Recreation
Wake up bright and early for a day exploring Tayrona's parks. Follow a jungle trail flanked by ancient trees and encroaching vine until you reach the remains of a terraced settlement dating back to the 17th century. Having worked up an appetite, you can refuel on a local staple, sancocho, a hearty meat and vegetable stew before continuing the trail along the Don Diego River which after a while, funnels into a picturesque waterfall. You may want to spend time here swimming in the natural pools but nature enthusiasts will no doubt want to venture further to explore the reserve's abundant flora, banana plantations and forest birdlife.
Your international flight leaves late at night so you can enjoy your last day in Colombia relaxing as you wish. In the afternoon, your driver will take you to Santa Marta airport (less than an hour away) in good time for your hour-and-a-half flight back to Bogota. Your bags will be checked through to London, and the overnight flight will take around ten-and-a-half hours.
Your flight arrives back into London in the early afternoon.
A Rough Idea of Price
Dependent on season, accommodation and activities
The estimated cost for this trip starts from £4,175 to £6,005 per person. The final cost of the trip depends on the way we tailor it especially for you. The final cost varies according to several factors, which include the level of service, length of trip and advance booking time. The exact price will be provided on your personalised quote. The average starting price for this trip is £4,805 per person.
A few of the benefits of travelling with us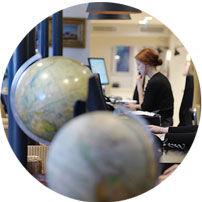 Get in touch
Our experts have the inside track on the destinations they sell and will tailor-make a holiday to your unique requirements.
Contact one of our Colombia specialists