Itinerary Highlights
Experience Bogota's innovative food scene
Stay in a charming farmhouse in the coffee region
Go boating around Cartagena's white-sand islets
Contact one of our Colombia specialists + 44 (0) 20 3958 6120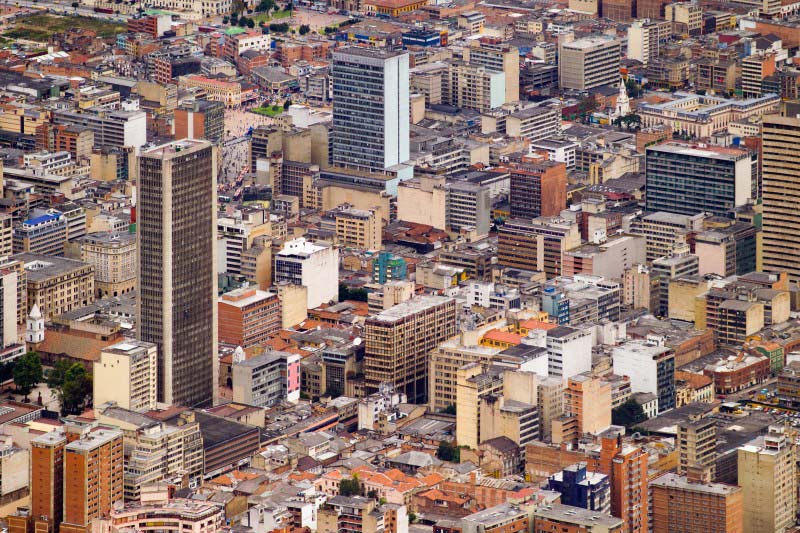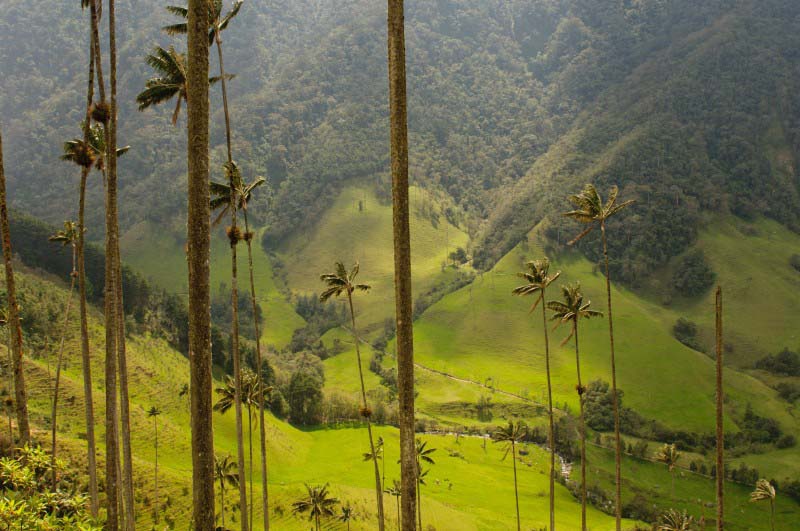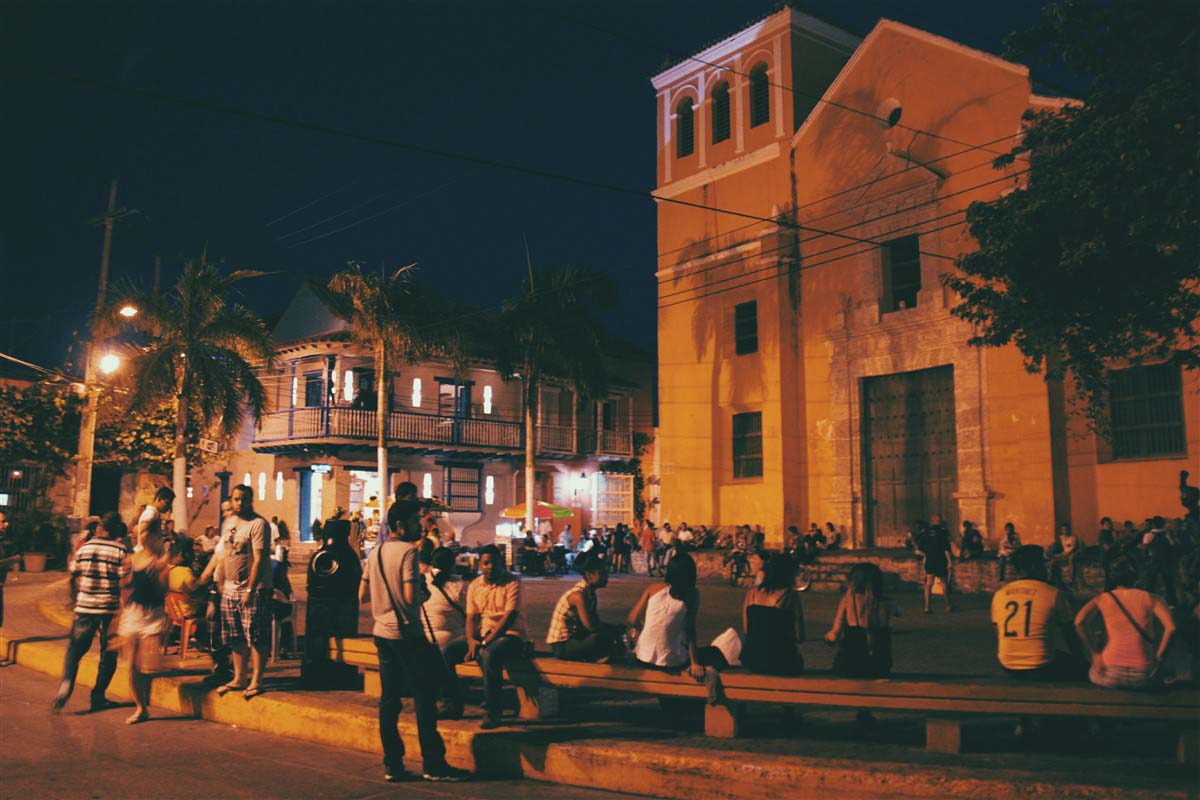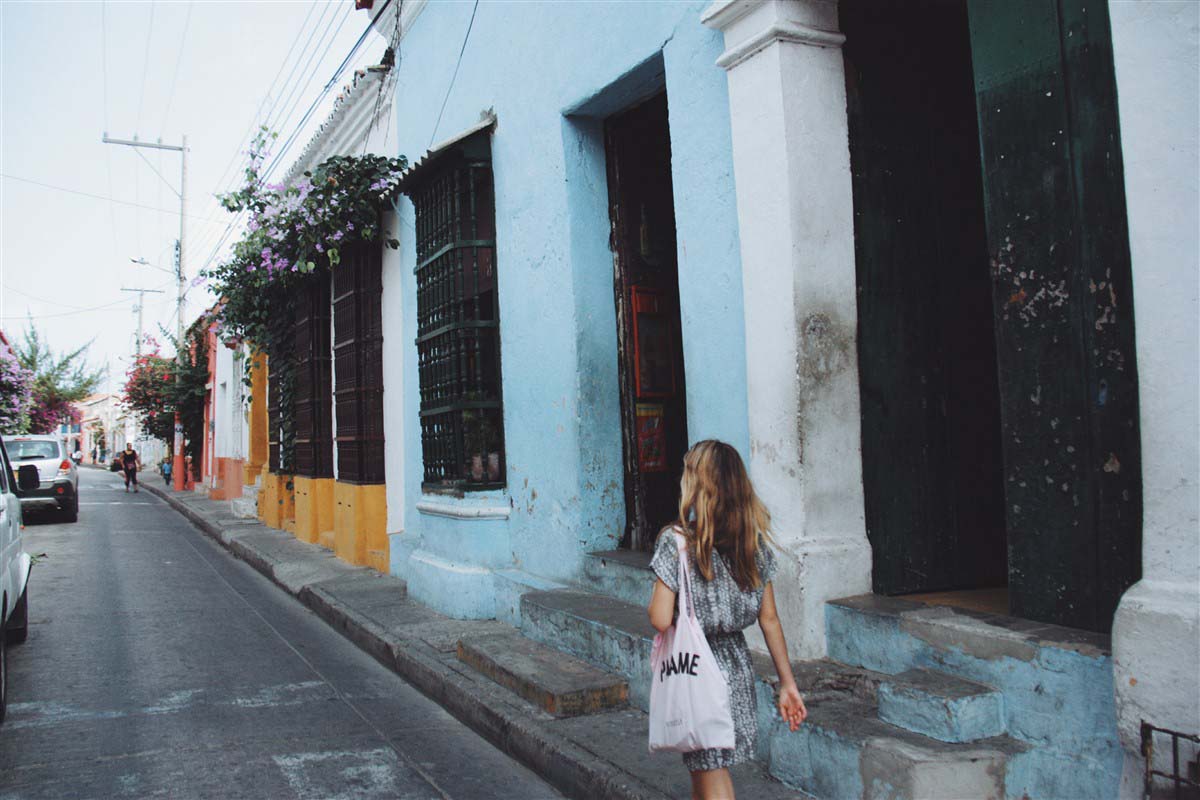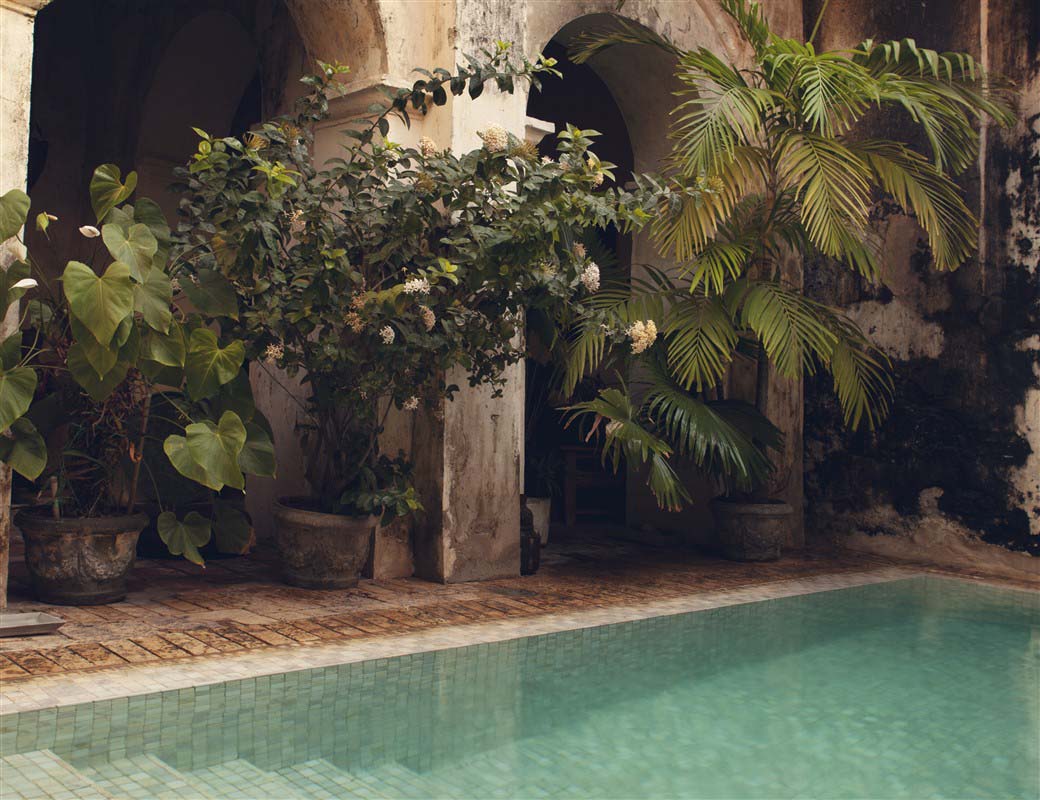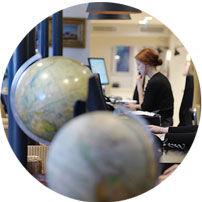 Colombia is wild and romantic. Its sunny days and balmy nights have the capacity to sweep you off your feet. This 12-day itinerary takes you on a whirlwind romance to stylish Bogota, the tropical coffee region and sultry Cartagena. You may never want to go back home.
Route
Everything is 100% tailored to you
Your eleven-hour direct overnight flight to Bogota leaves London in the late evening.
Your flight arrives into Bogota before sunrise. Tired from the journey? Don't worry, we'll arrange a private chauffeur to pick you up from the airport and take you straight to your stylish hotel where you can relax. You may want to take it easy today and explore the city at your own pace. Bogota is a foodie capital with everything your taste buds could ever imagine from Amazonian tasting menus and fine dining experiences to creative dishes and traditional staples. Tonight we can reserve a table for two at one of our favourite restaurants handpicked from our little (but full) black book destination Dossier.
DAY 3
Bogotá in a Heartbeat
Over the years, Bogota has become a go-to destination, and deservedly so thanks to its renaissance of restaurants, creative bars and boutique shops. After a sample of this the night before, today a private guide will help you discover the city's history. Take a stroll through the colonial La Candelaria district and its large plaza bordered by Republican-style government buildings and its dramatic cathedral. During festivals, the square comes alive with performers dancing and sashaying in colourful dress. If you're a closet archaeologist, the Gold Museum is worth a visit for the more than 35,000 Pre-Colombian gold artifacts in the collection. In the late afternoon, hop on a funicular train up to the highest point at Monserrate Hill for views over the sprawling city. Like most of our city tours, your day exploring the delights of Bogota is completely flexible. As part of our tailor-made ethos, just specify your interests and we'll come up with an itinerary perfectly suited to you. Whether you're a culture vulture, history buff or a foodie, we can make sure you make the most of this wonderful city.
This morning, discover a marvellous example of architecture and artistry. An hour's drive away, in the country town of Zipaquira, the Salt Cathedral lies 650ft below ground. What used to be a salt mine is now a sacred pilgrimage site where every Sunday, as many as 3,000 worshippers partake in a religious service. Explore the underground maze of aisles and altars dotted with luminous religious icons whilst your guide gives you insight into its history. You then have the rest of the afternoon to enjoy lunch back in Bogota or perhaps a spot of shopping before your flight tomorrow.
A late morning transfer will take you to Bogota airport for your one-hour flight to Armenia. A private guide will be waiting to take you off-the-beaten track and into the hills of Colombia's peaceful coffee region. For the next few days you can hole-up in a farmhouse retreat where life continues as it has done for centuries. Get to know the lay of the land exploring the endless bamboo groves, pineapple plantations and gigantic banana trees. Or sit out on the veranda with an espresso listening to the sounds of hummingbirds. We know a thing or two about romance, having organised hundreds of surprise proposals and honeymoon itineraries. We also love a challenge, especially in the more remote areas like Colombia's coffee region. We can arrange anything from champagne breakfast and private picnics in the bamboo forest to candlelit dinners in the lush fields.
This morning, head to the verdant slopes of a renowned coffee plantation and learn how to produce the nation's most popular drink. Experience a day in the life of a campesino or peasant farmer, harvesting the beans by hand, grinding and roasting them into coffee. After exploring the fields, why not try your hand at coffee cupping, (a bit like wine tasting) and identify the different aromas from each cup of top-grade coffee. Finally you'll be treated to freshly brewed Arabica overlooking lush green hills as far as the eye can see.
Today your private guide will accompany you as you explore the region's colonial towns. Start at Salento, full of colonial buildings and bright hues. Make sure you stop for a cappuccino and a coffee brownie in one of the cool cafes. Journey a little further and you'll find Filandia, literally translated as 'daughter of the Andes' and a hidden architectural gem with its rows of colourful houses. Finally visit the Cocora Valley (you would have seen this on just about every postcard in Colombia) for picture-perfect scenery. Step out onto dazzling green grass below the tall wax palms and forest-clad peaks. The hiking is superb here or we can arrange for you to gallop through the meadows on horseback.
After a late breakfast your transfer will take you back to the airport for your connecting flights to Cartagena via Bogota. The journey will take roughly four hours in total. Touch down and a private chauffeur will drive you into the heart of the fortressed city. Nowhere speaks the language of love more than Cartagena, with its salsa music that can be heard on every street, old world architecture and terraces decked with blossom. From dawn to dusk the streets are alive with Latin vigour, which we can help you experience. Should you feel tempted, you can sample a taste of Cartagena's booming nightlife at one of the city's hottest cocktail bars. We can even arrange a cocktail class with a top mixologist.
Colombia's most famous author, Gabriel Garcia Marquez, drew inspiration from the city's cobblestone streets and colourful facades and there's no doubt that literature aficionados will also be charmed. Today you can walk the city with a private guide who can offer unparalleled insight into this UNESCO World Heritage Site. Explore the main plazas and iconic churches while you listen to tales of buccaneers and ferocious seafaring battles. All the while you can watch local life unfold - children playing football in the streets and couples dancing in the squares. Sightseeing is thirsty work, so after a day of exploring, stroll on over to the city walls for a daiquiri and sunset sea views. Other activities we can arrange include bike riding, art tours, ceviche tastings, salsa lessons, cooking classes and rum and chocolate tastings.
It's time for some well-deserved R&R. This morning, take a speedboat to the nearby Rosario Islands where you can relax and sink into a white-sand paradise. For ultimate romance, why not swap the speedboat for a private yacht charter and explore the surrounding islands a deux (maybe a quatre if you need a skipper and first mate). Stop off for a private picnic in a secluded bay or go kayaking and snorkelling above the coral reef. There are so many ways in which we can make a trip exclusive, all you need to do is ask. As you unwind on the pristine beach, order a glass of coconut lemonade and watch the gin-clear waters lap the shores. Spend the day soaking up the sun and once you're feeling a little more energetic, there are plenty of coral gardens to explore on a snorkel trip. For your last night in the city we'll reserve a table at one of the top restaurants for a candle lit dinner.
Your flight departs from Cartagena in the late evening so we will request a late checkout in advance. After a relaxed last day in Colombia it's time for a private transfer to whisk you to the airport in good time for your connecting flight back via Bogota to the UK. The evening flight to Bogota takes an hour and a half and your bags are checked through onto the overnight direct flight to London, which takes ten-and-a-half hours. Enough time to read (or at least put a dent in) your downloaded copy of Love in the time of Cholera or get a good night's sleep.
Your flight arrives back in to London in the early afternoon.
A Rough Idea of Price
Dependent on season, accommodation and activities
The estimated cost for this trip starts from £3,230 to £4,640 per person. The final cost of the trip depends on the way we tailor it especially for you. The final cost varies according to several factors, which include the level of service, length of trip and advance booking time. The exact price will be provided on your personalised quote. The average starting price for this trip is £3,715 per person.
A few of the benefits of travelling with us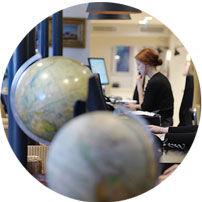 Get in touch
Our experts have the inside track on the destinations they sell and will tailor-make a holiday to your unique requirements.
Contact one of our Colombia specialists